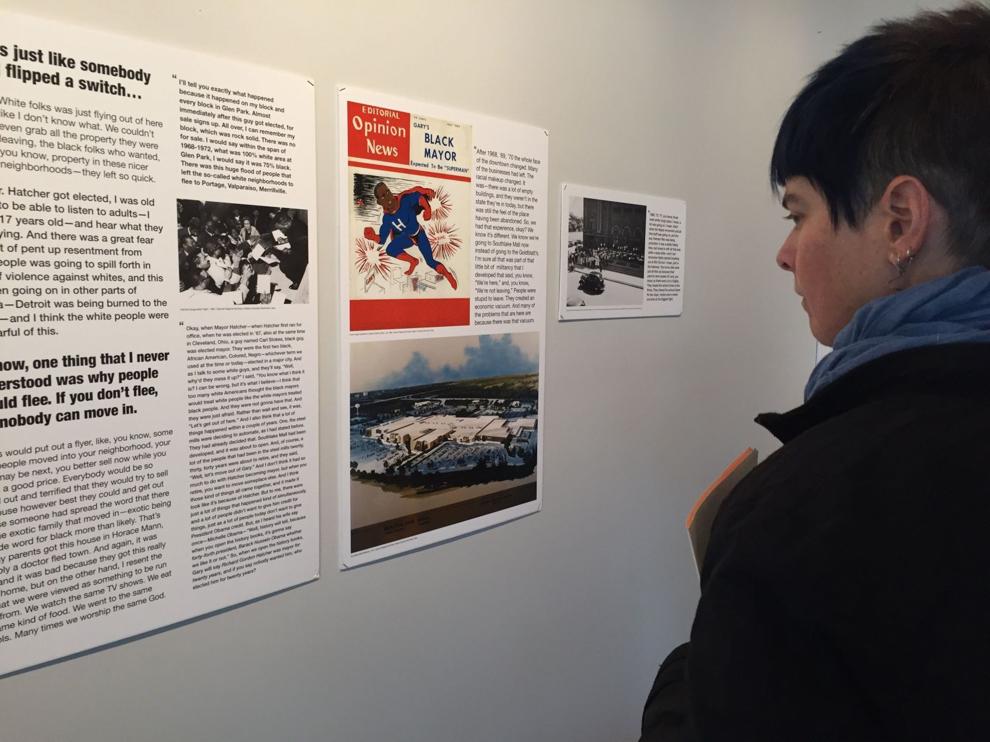 VALPARAISO — For an English professor, Allison Schuette has a passion for history, especially that of Gary and Northwest Indiana.
The two subjects are meshing because of Schuette's involvement in Flight Paths: Mapping Our Changing Neighborhoods, an initiative of the Welcome Project she and Valparaiso University professor of art Liz Wuerffel launched in 2015.
"Creative nonfiction is a genre that is very interested in how people live. I am somebody who listens and loves people's stories," Schuette said. "I'm also curious about the broader story."
The Welcome Project collects oral histories of Region residents, especially of residents whose roots are in Gary, she said, adding they discussed why their families stayed or left Gary, leading to the de-urbanization of the city.
Flight Paths takes it one step further. Once completed, it will be an interactive documentary website. People will be able to explore the history of Gary, listen to personal stories and learn about the individual neighborhoods, businesses and organizations that made the city what it was. It also will zoom into the 1950s and 1960s, to talk about the "opportunities and resistance of (white) flight, not just the flight itself," she said.
Schuette said it isn't just a black-and-white story, either, as they plan to look at the various ethnic groups that migrated to Gary and their effect on the Region.
"My hope is that the people can put their family experience alongside the regional neighborhood so that their family story is understood in a broader narrative," she said.
The project, estimated to take 5 to 7 years, also will have an interactive timeline and interviews with historians.
Schuette said while Gary has its particularities, what happened in the city is reflective of what has happened in other large urban areas, such as Detroit.
"We want to look at how do our family stories fit into the national narrative," she said.
Schuette recently received the Philip and Miriam Kapfer Endowed Research Award, which will allow her to take a semester off from other duties and concentrate on the project.
Her first priority is interviewing Region residents and former residents. While they have collected 40 interviews so far, she's hoping to more than double that amount. In particular, she is looking for people with ties to the Small Farms, Black Oak, Brunswick, Ambridge Mann, Pulaski and Glen Park neighborhoods of Gary.
The project also received a National Endowment for the Humanities grant for design and creation of a storyboard. They are applying for a second round, which will allow them to build the prototype of the website, and a third cycle, which will allow them to complete the website.
Schuette said the project is not solely her own. In addition to Wuerffel, professors Heath Carter, of the history department, and Bharath Ganesh-Babu, of the geography department, are instrumental in the project. Also working on the project are Indiana University-Purdue University Indianapolis geographer Vijay Lulla, Pacific Lutheran University graphic designer Jp Avila and Jim Lane and Steve McShane, of the Calumet Regional Archives.