"We could take the thieves' pictures and give them trouble, but we don't want to do that." If the thefts continue, the store might have to clo…
Union Twp. schools are celebrating a big win Wednesday in Porter County, while Hanover schools supporters are expressing cautious optimism awa…
The old-fashioned movie theater will reopen for the season starting Friday through Sunday this weekend.
Valparaiso High School graduates can't walk across the stage this year, so administrators staged Sunday's parade for them instead.
School referendums will appear on ballots in two Northwest Indiana townships this spring. Here's what school leaders say they would like to do…
By appointment, students will be allowed to back into Valparaiso High School next week pick up their cap and gown and take an individualized w…
As part of the return to full operation at city hall, all employees will have their temperature checked daily and will be required to wear fac…
Valpo's last class of law students are graduating this spring in the midst of a global pandemic, but these students are no strangers to change.
Seniors at Chesterton High School and Washington Township High School have been named 2020 National Merit Scholars.
For the first time in what seemed like forever to some, Lincoln Flats welcomed diners back on Tuesday.
Aaron Kujawa, head chef at Lincoln Flats in downtown Valparaiso, talked about reopening the dining areas of Lincoln Flats on Tuesday. Full sto…
Suspects believed responsible for three Valparaiso convenience store break-ins led police on a chase into Illinois early Sunday morning.
Valparaiso Community Schools hired an interim superintendent this week. See the terms of the new school leader's contract here:
A former Valparaiso Community Schools interim superintendent will return to the interim role after former district leader Julie Lauck's resign…
The building at 502 Union St. gained notoriety last summer when residents were evacuated by order of the Porter County Health Department. 
New details are emerging about the recent resignation of Valparaiso Superintendent Julie Lauck in a settlement agreement approved in yesterday…
Valparaiso Community Schools Superintendent Julie Lauck has resigned. The VCS school board accepted the district leaders' resignation in a sho…
The city's Board of Public Works and Safety has approved a three-year contract with Ace Pyro for $20,000 a year to put on the Fourth of July f…
"Please understand that we have every intention of welcoming back the familiar faces that make your experience at the Memorial Opera House so …
The Class of 2020 will graduate in a spring like no other. Here's how a few Region school communities are showing support for their high schoo…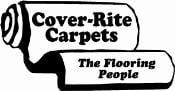 Cover-Rite Carpet & Design Center

Midwest Express Clinic / Crown Point
The Illinois-based Lutheran Legacy Foundation, Inc. is suing Valparaiso University over the law school closure and an endowment it granted the school.
Two Valparaiso High School students are among 28 Hoosier seniors to receive 2020 National Merit Scholarships this April.
Ronald Newman, 59, was one of the most decorated officers in the Chicago Police Department and served nearly 20 years on the city's south side.
Valparaiso University will furlough 200 employees and cut salary for others in coronavirus driven cost-saving measures.
Gov. Eric Holcomb said Wednesday partial or regional reopenings are being considered based on data tracking reported coronavirus cases, deaths…
The Board of Commissioners approved changes to zoning and regulations to allow for large solar operations on farmland after several companies …
Peddler's Pizza Pub and Side Show Kitchen restaurants will receive the two available liquor licenses in Valparaiso's historic downtown district.