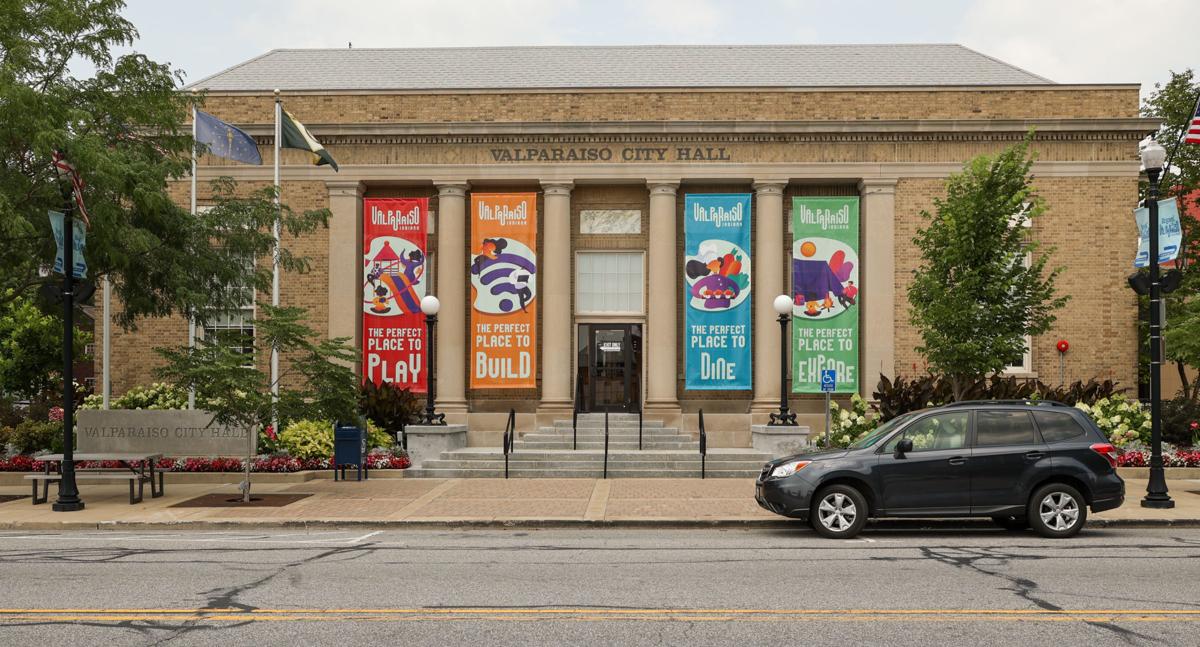 VALPARAISO — After hearing several residents ask to delay action on an ordinance addressing chronic disorderly properties, the City Council voted 5-2 to approve it.
Council President George Douglas, R-at large, and Councilman Robert Cotton, D-2nd, cast the dissenting votes.
The ordinance gives the city a new tool to address residential properties that have been subject to frequent police calls for service. A companion ordinance to address other properties will be forthcoming, City Attorney Patrick Lyp said.
Based on feedback from council members and the public, the ordinance had significant changes from its introduction two weeks ago.
Among the changes was to add a seventh whereas clause that acknowledges the potential punitive impact the ordinance could have on victims of criminal activities on individuals suffering from physical and mental impairments. Steps have been taken to monitor the application of the ordinance and to protect people who are most vulnerable, Lyp said.
The aim is not to discourage calls to police when they're needed but to prompt landlords to address situations that can be solved without police involvement.
Based on suggestions at the last City Council meeting, the ordinance now differentiates between sizes of apartment complexes before triggering a fine for excessive police actions.
The new threshold calls for three incidents within 60 days for apartment complexes with one to five units, four incidents within 30 days for six to 49 units and seven incidents within 30 days for 50 or more units.
Domestic violence and calls involving children that might trigger Child Protective Services involvement don't count toward the total, Lyp explained.
The fines are set at $500 for the first violation, $1,000 for the second within 12 months and $7,500 for the third.
"I assure you, this is no type of revenue generator," Lyp said. The intent is to get landlords or property owners to work with police to address issues at the property.
The city has been meeting since March with some of the landlords with a high volume of police calls, Lyp said.
"I can share with you if those issues had been meaningfully addressed, we would not be here tonight," Lyp said.
Among the things landlords could do is tell tenants to first contact the landlord, not police, if there's noise in an adjacent apartment. Give the landlord a chance to address it, he said.
In another case, a landlord might want to use a flexible schedule so someone is in the office at night to address issues that might arise, including loud noises when children should be sleeping, Police Chief Jeff Balon said.
Or a landlord might add streetlights in a parking lot to discourage people from loitering in a dark place.
One property saw 172 calls to police last year, Lyp said. Another saw 59 calls last year and has blown past 66 already this year.
"Certainly, seeing that trendline go down would be a welcome situation," he said.
Resident Liz Wuerffel urged the council to put the ordinance on hold for a year and create a working group of key stakeholders to address the issue.
Former Councilman Jan Dick, a landlord in Valparaiso for 39 years, said he favored the rental registration ordinance while he was on the council. Since 2001, though, he has never received a call from police or firefighters about any problems on his properties. "Don't blindside me. Let me know if I have a problem," he said.
Hope Smith, a nurse advocate, asked for more time. "Three calls in 60 days does not give us a lot of time to implement a wellness plan" for a client, she said.
Mitch Peters, an advocate for Respite House, acknowledged that the residents are "a pretty at-risk population, and in fact they know the police pretty well." Respite House is a halfway house for people trying to overcome addiction.
Peters expressed concern about the new law's impact on people with addictions, homelessness, mental illness or suffering from domestic violence.
"If the pattern is ongoing, then there's something endemic going on that can't be easily addressed, Allison Schuette said.
Housing Opportunities had a lot of calls, she mentioned.
Jordan Stanfill, CEO of Housing Opportunities, said since his agency began working with police and the city's administration in March, the number of police calls to the agency's emergency shelter at 2001 Calumet Ave. has been reduced 50 percent.
"We have a citywide problem and a nationwide problem, really, involving people who are struggling in the community," Stanfill said.
Most of the police calls have involved noise complaints, arguments and the like. Very few arrests or citations have resulted from police investigations there, he said.
For the fine to be triggered, an incident is considered one in which an arrest is made or a citation is issued. Police are encouraged to use discretion and often will give a tenant multiple warnings before an arrest is made or citation is issued, depending on the situation. Obviously, some are more severe than others, Balon said.
Cotton asked the council to pause on enacting the ordinance so more data could be collected and analyzed.
Douglas asked that the ordinance to amended to say the city shall contact the landlord or property owner. A paper trail is good to have, he emphasized.
"It just flies in the face of what Valparaiso is all about" to have to deal with this issue because of misbehavior, he said.