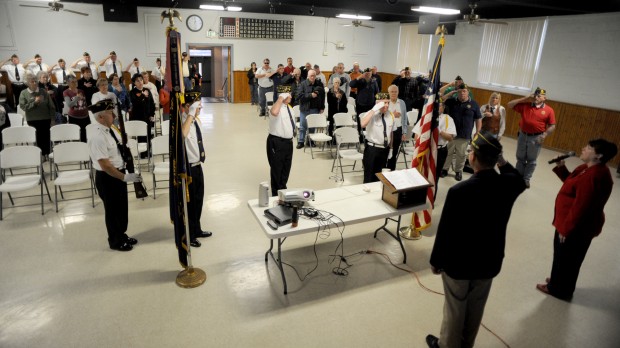 VALPARAISO | Members of American Legion Post 94, Sons of the Legion, Ladies Auxiliary and the public gathered Friday afternoon for a ceremony in remembrance of the bombing of Pearl Harbor, Dec. 7, 1941.
After the posting of the colors by Commander Bob Mendell's color guard, Marcia Illig, of Valparaiso, led the group in the singing of the national anthem. After a prayer led by Chaplain Chip Yanta, Post Commander Don Davis welcomed the audience.
Past Commander Don McGuire spoke about the bombing and said the attack should serve as a reminder to always be vigilant to defend our freedoms.
"It was a time before television when radio was king. To many, it was the time of their lives, but in a flash, it was gone as Pearl Harbor was attacked," McGuire said before presenting a video of the historic event.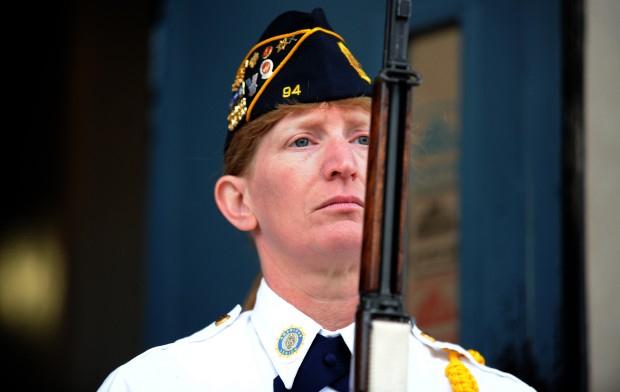 The video showed how warnings were ignored, even as an air armada of 350 Japanese planes moved over the bay. Mistaken the attack for an air raid drill, the residents of Hawaii were surprised by the bombing.
"After the last bomb is dropped, the United States of America has a Pacific fleet virtually no longer. The Arizona burned for three days," said the video's narrator, describing the battleship U.S.S. Arizona, destroyed in the bombing.
McGuire said, "Franklin Delano Roosevelt told an anxious nation of the attack," as he showed Naval photos of the bombing to the silent audience.
"Today many may not remember Pearl Harbor, but we almost all have memory of an attack on our homeland. Those events on September 11th brought to mind the attack on Pearl Harbor. The attack serves as a stark reminder of our freedom," he said.
McGuire noted that the ceremony and Pearl Harbor Remembrance Day are not celebrations of any sort, but instead a solemn day to pay respect to the lives lost.
"It's our duty to remember the terrible price our nation paid for lack of vigilance. It's a history worth retelling over the generations — a lesson for all ages," he said.
The honor guard stood and ended the ceremony in front of the post by firing a 21-gun salute to the fallen before buglers played taps.