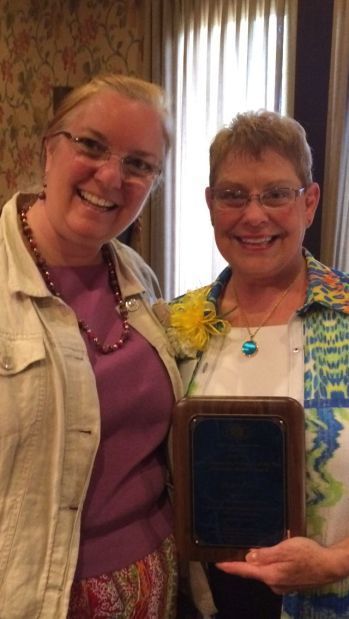 VALPARAISO | Ruth Parks was recognized by the Valparaiso Kiwanis Volunteer of the Year committee.
For nearly five years, Parks has volunteered as the front desk receptionist at Jacobs Ladder Pediatric Rehab Center, and recently hit a mile marker of 3,000 hours. Because every two volunteer hours generates enough savings for one child to receive a therapy visit, Ruth has single handedly subsidized 1,500 therapy visits for many of the more than 600 visits a week that are provided at Jacob's Ladder.
One of Parks' many responsibilities at Jacob's Ladder is to make reminder calls to the families on the next day's schedule.
"Once in a while, when Ruth is off, I have made the calls," Executive Director Mariann Frigo said. "Usually as the parent answers and hears my voice, the first question is 'Where's Ruth, is she alright?'"