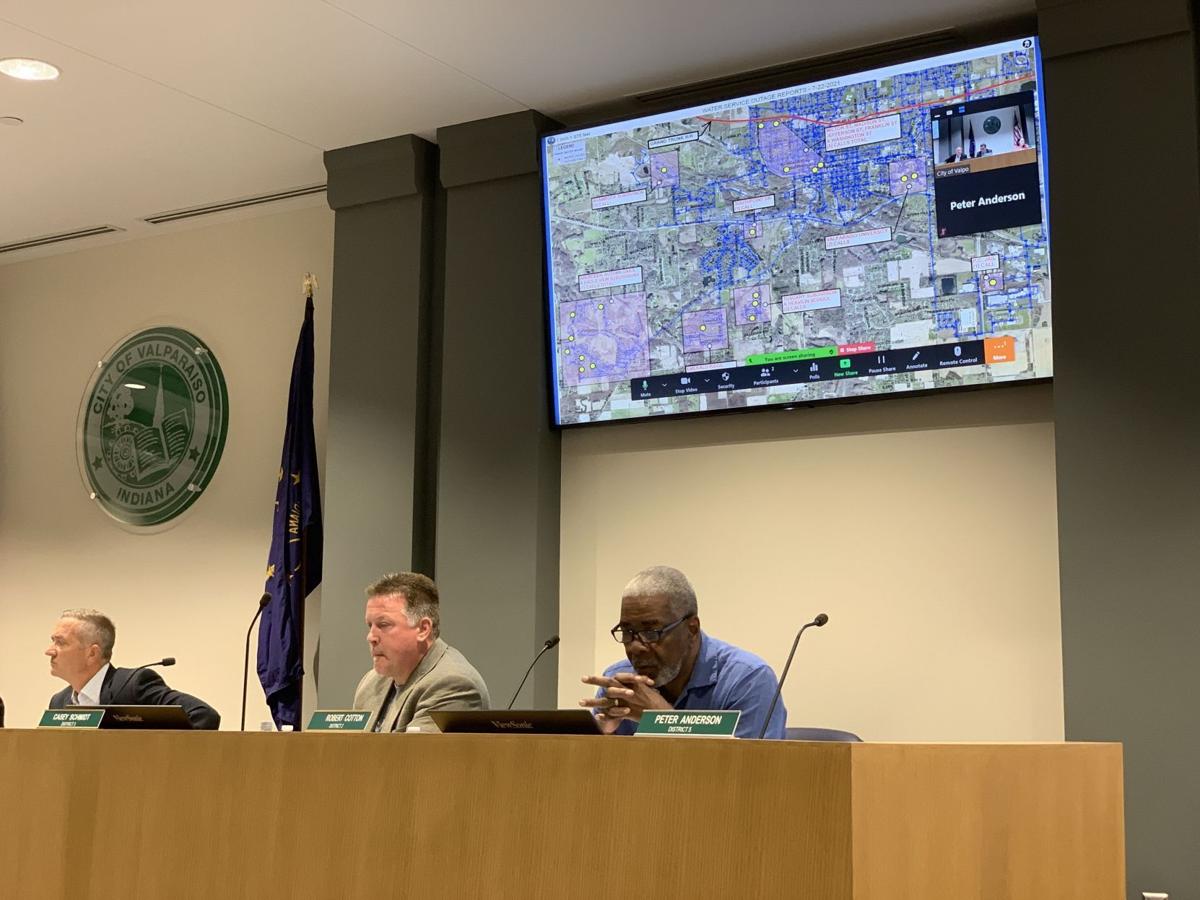 VALPARAISO — Last Thursday's water main break was the biggest in Valparaiso's history, the city's utilities director told the City Council. About half the city was affected.
"This was very unique compared to the main breaks we've had in the past," Steve Poulos said. "When you have main breaks, they are usually isolated."
"We lost about 500,000 gallons of water in about 40 minutes," Poulos said. The water level in two of the city's water towers dropped 8 feet.
A contractor doing knifing and tilling work on Ind. 2 south of Horseprairie Avenue knocked a massive hole in a 12-inch main. The hole was 3 feet long, causing a geyser of water, Poulos said.
At 11:49 a.m., the utilities department began getting calls about low water pressure. Not long after, the contractor called to report the damage. Then calls came in from elsewhere in the city. Workers quickly began plotting the calls on a map, determining the area south of the Grand Trunk Railroad, now owned by Canadian National, was affected. City crews had to get to valves quickly to isolate the impact on other water customers.
Two sets of boil advisories were ordered — first for the very southern parts of the city and then, as the additional calls came in, for everywhere south of the Grand Trunk.
A boil advisory is issued when the city assumes water quality might be compromised.
"This is the biggest one we've done in history," Poulos said.
The city has never issued a boil order, he said. A boil order, which is mandatory rather than a strong suggestion, is issued when contaminants have been detected.
Crews cut out a 4-foot section of pipe to fix the leak and had it repaired by 4:30 p.m., Poulos said. The boil advisory was lifted on Saturday.
City Council President George Douglas asked who will pay for the repair. Poulos said the city is negotiating with the contractor.