VALPARAISO — "Protect our freedom; protect our guns," shouted a group of counterprotesters on Saturday during a face-off with those from the March for Our Lives rally.
The counterprotesters hoisted American flags and signs that read, "Shall not be infringed" in response to the March for Our Lives representatives who chanted: "No more silence; end gun violence."
Both groups peacefully squared off against each other in a fenced area at 166 Lincolnway, near  Valparaiso City Hall, with March for Our Lives representatives cordoned to the east and the counterprotesters group to the west.
Jack Pupillo, 28, of Valparaiso, who organized the counterprotesters using social media, said his movement is a grassroots effort he began about two weeks ago to make sure those who support Second Amendment rights were represented.
"I've never even been to a protest before this. This is as grassroots as you can get," Pupillo said.
Pupillo said his group mourns and is disgusted by the violence in the schools in the same way as the March for Our Lives representatives.
"We have a lot more in common with each other," Pupillo said.
Pupillo said his group, formed on Facebook under the Freedom Restoration Project, will next takie part in a Second Amendment rally in Indianapolis on April 14.
"We just want to be heard. The gun community is being steamrolled. We just want to have our community seen," Pupillo said.
William and Brenda Trafny, who grew up in Valparaiso but now live in rural LaPorte County, said they went to protect gun rights.
Both said they want children in schools to be protected and would be in favor of arming school staff members who were agreeable to that.
"They (school staff) would need to be vetted," William Trafny said.
Keep reading for FREE!
Enjoy more articles by signing up or logging in. No credit card required.
John Byerly, of Carthage, Indiana, and Kyle Johnson, of Indianapolis, were among the group in support of Second Amendment rights.
Both said they would favor stricter background checks of those purchasing guns and better reporting to state officials as well as trained security and even metal detectors in schools.
"(Metal detectors) work for courthouses, but not in schools? Let's start with metal detectors. Whether you are on this side of the fence or the other side of the fence, we all want our kids to be safe," Byerly said.
Charla Hammons, of Portage, came with her dad, Douglas Hammons, and his service dog, Sven, to support gun rights.
"Gun control shouldn't be decided by kids," Charla Hammons said.
Jeff Fletcher, of Buchanan, Michigan, who carried an American flag, said the flag had been carried in Afghanistan by one of his two sons, both of whom had been in the military.
"I'm doing it for them," Fletcher said.
Fletcher said some of the recent shootings, including those in Parkland, Florida, weren't gun problems but people problems, and those problems with mental disabilities should be addressed.
"The shooters were troubled kids," Fletcher said.
---
Gallery: March for Our Lives across the Region and Chicago
Hundreds turn out for March for Our Lives protest in downtown Valparaiso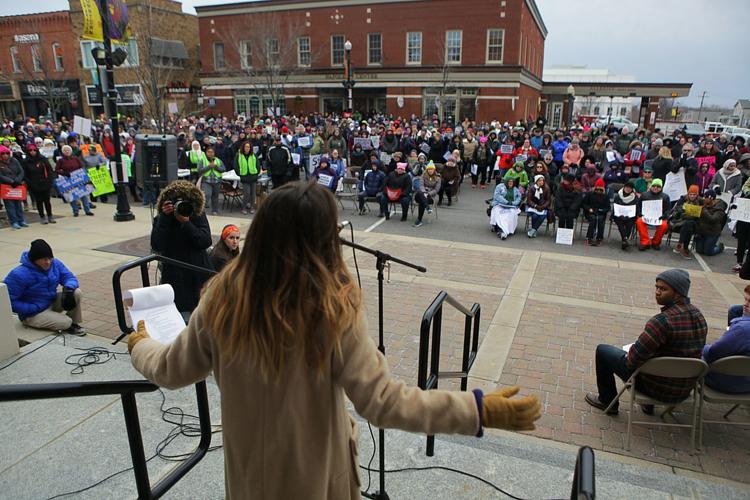 Hundreds turn out for March for Our Lives protest in downtown Valparaiso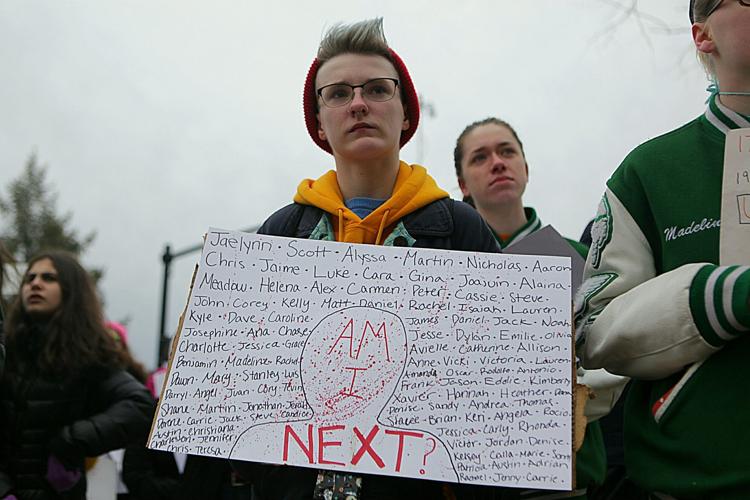 Hundreds turn out for March for Our Lives protest in downtown Valparaiso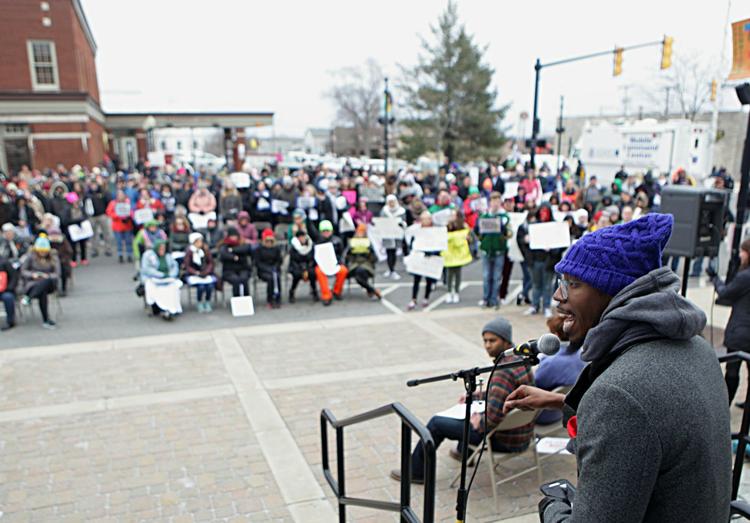 Hundreds turn out for March for Our Lives protest in downtown Valparaiso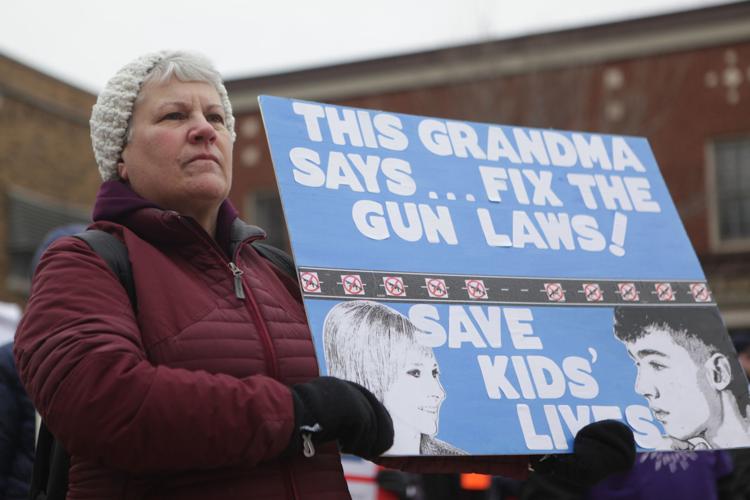 Hundreds turn out for March for Our Lives protest in downtown Valparaiso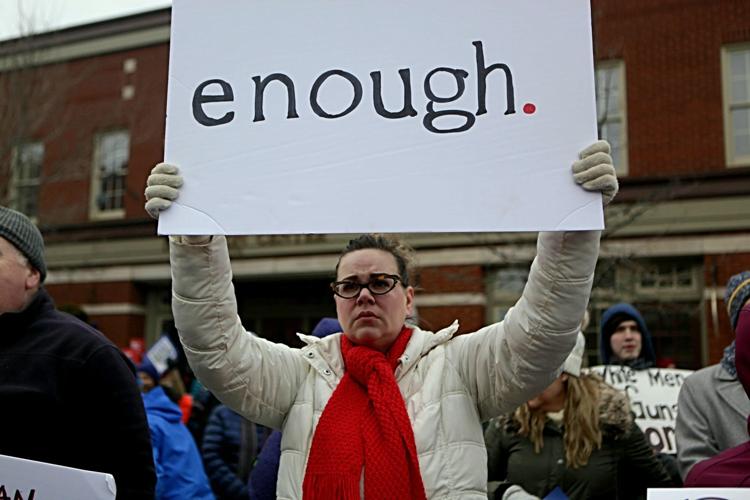 Hundreds turn out for March for Our Lives protest in downtown Valparaiso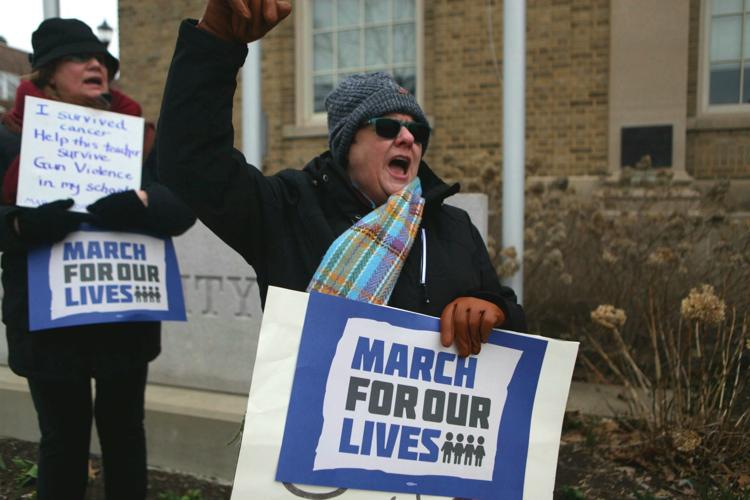 March for Our Lives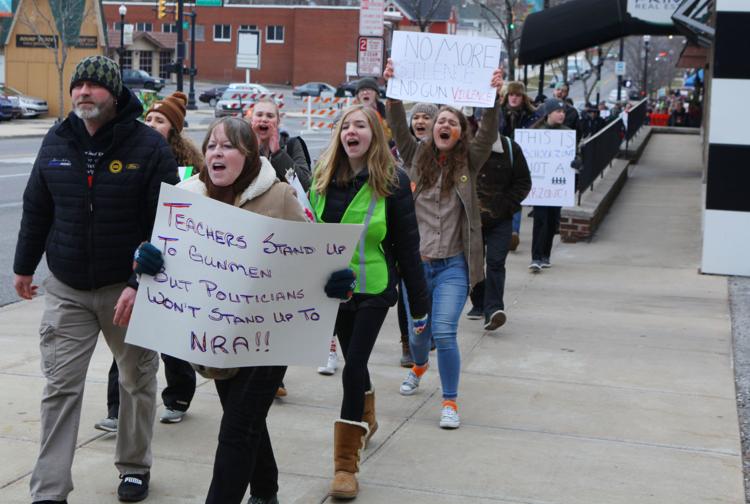 March for Our Lives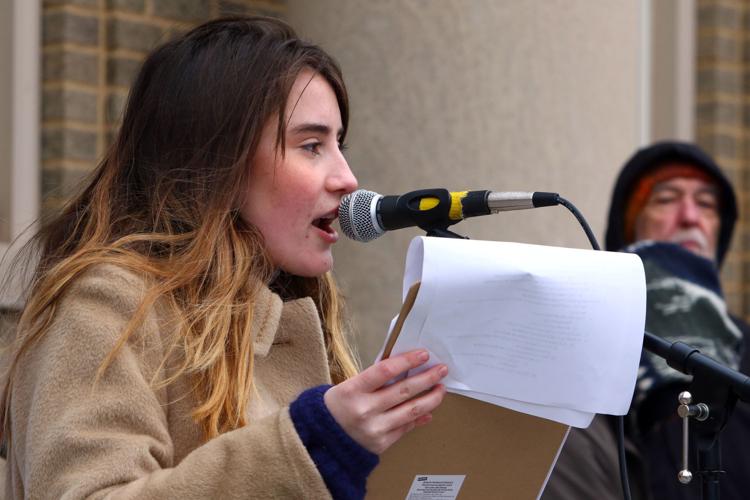 March for Our Lives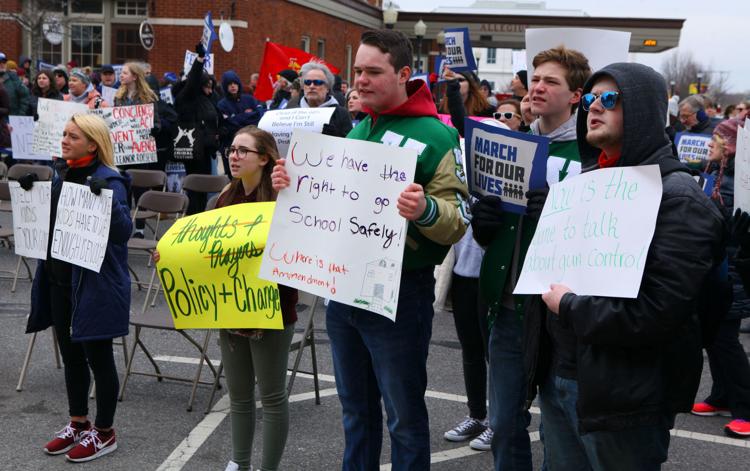 March for Our Lives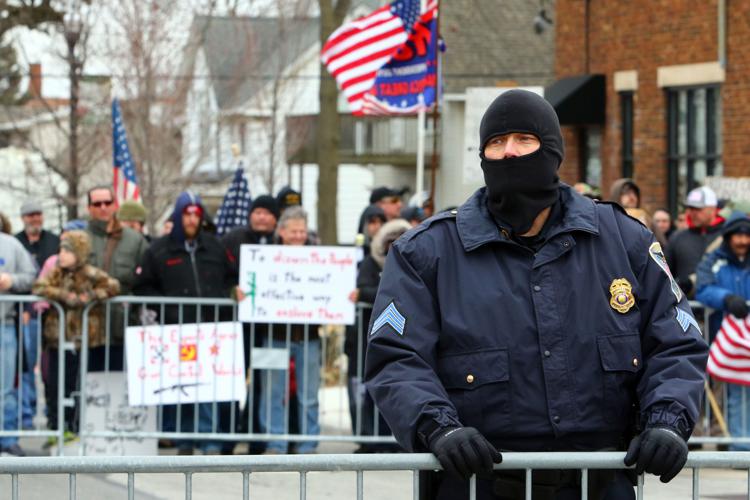 March for Our Lives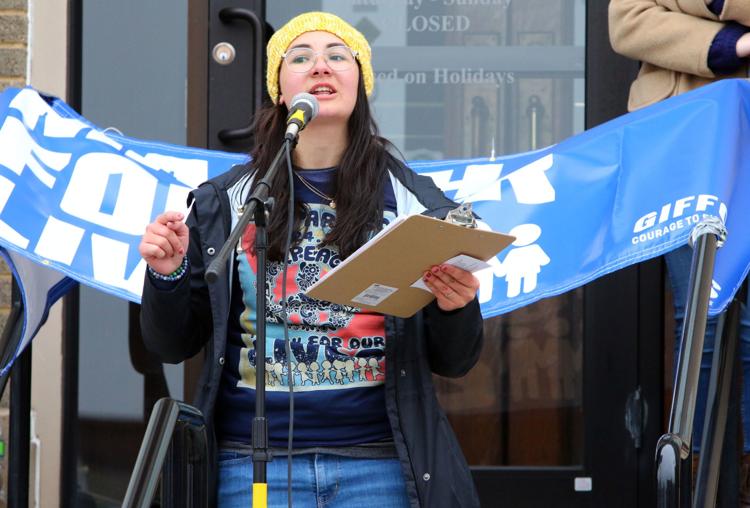 March for Our Lives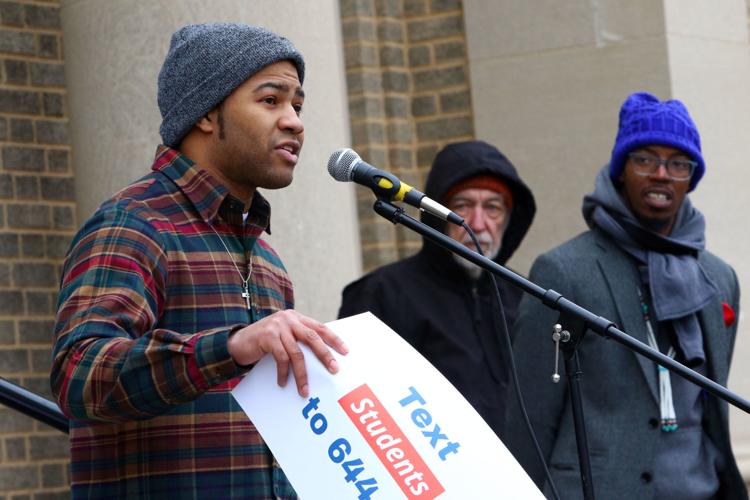 March for Our Lives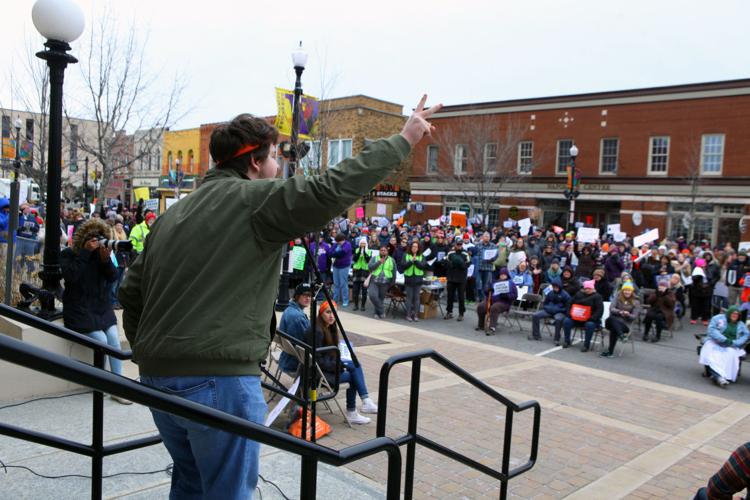 March for Our Lives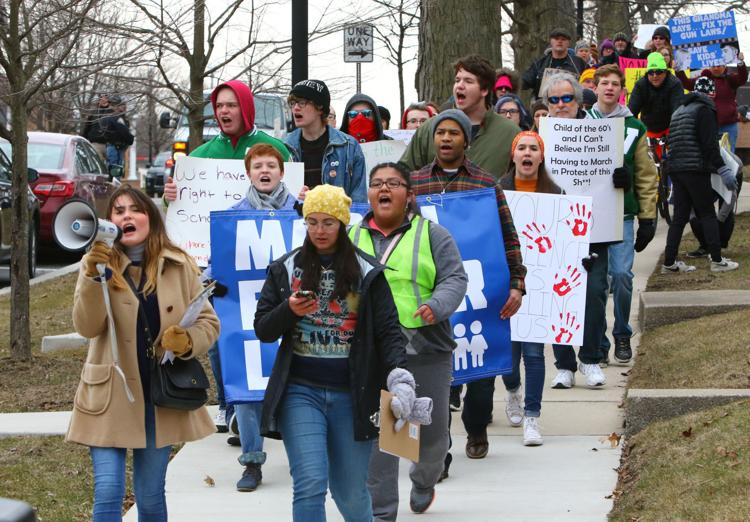 March for Our Lives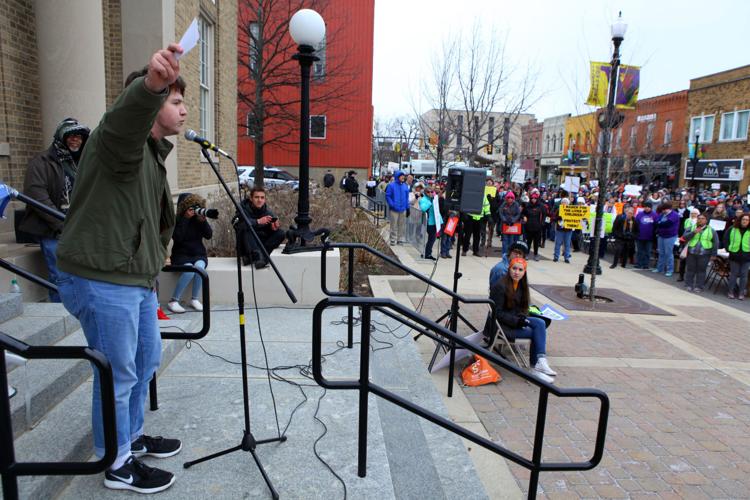 March for Our Lives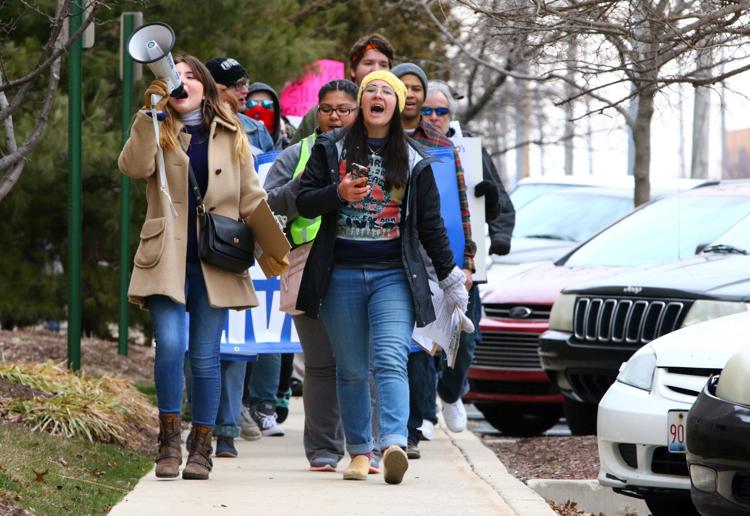 March for Our Lives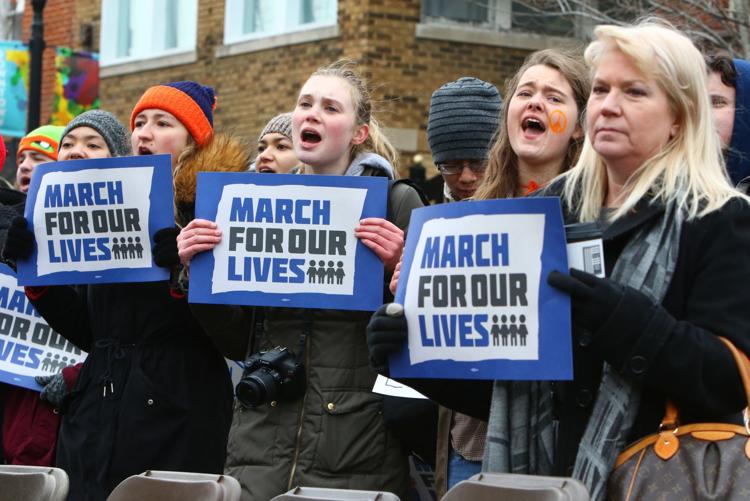 March for Our Lives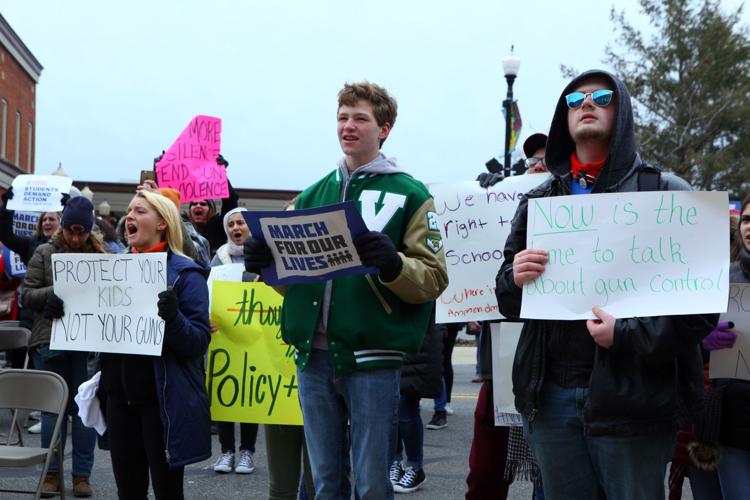 March for Our Lives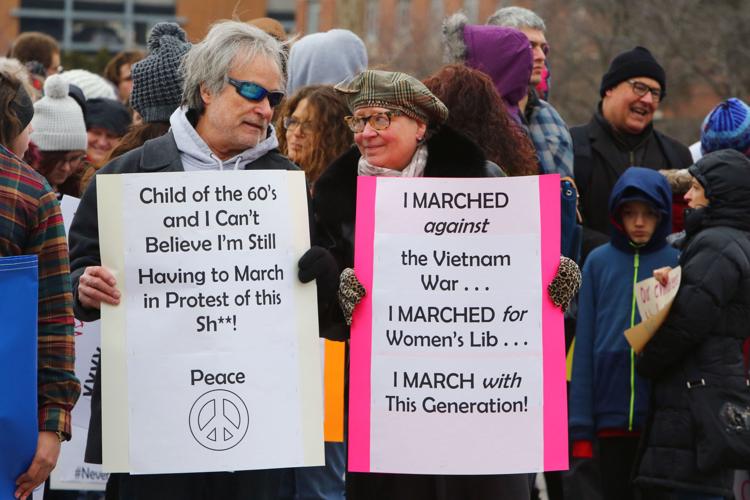 March for Our Lives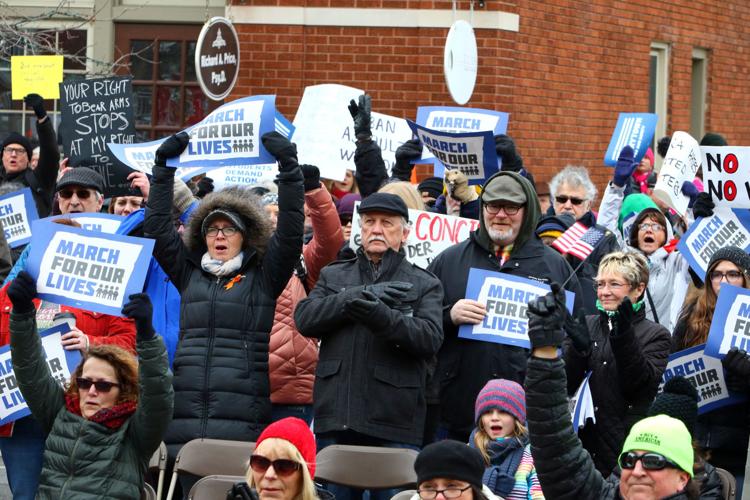 March for Our Lives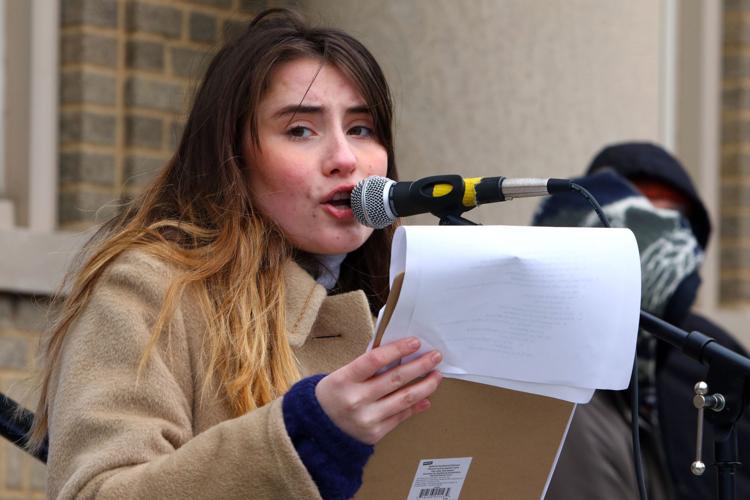 March for Our Lives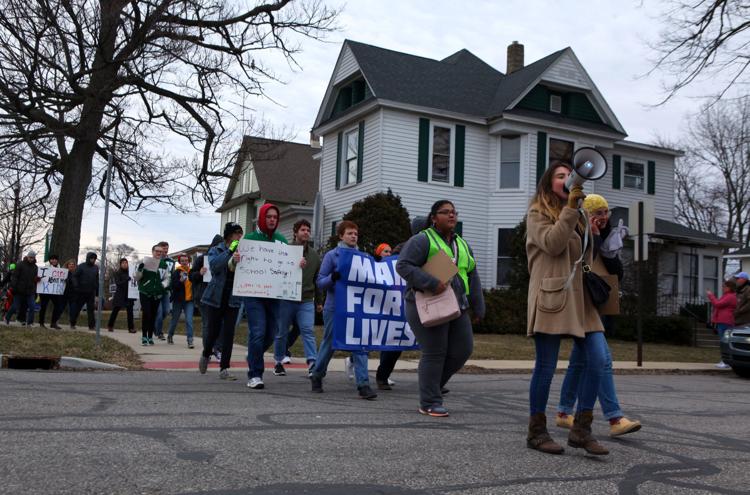 March for Our Lives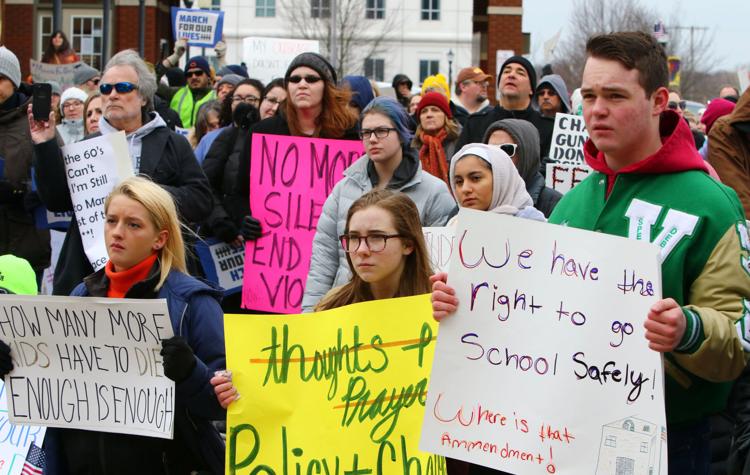 March for Our Lives Counterprotesters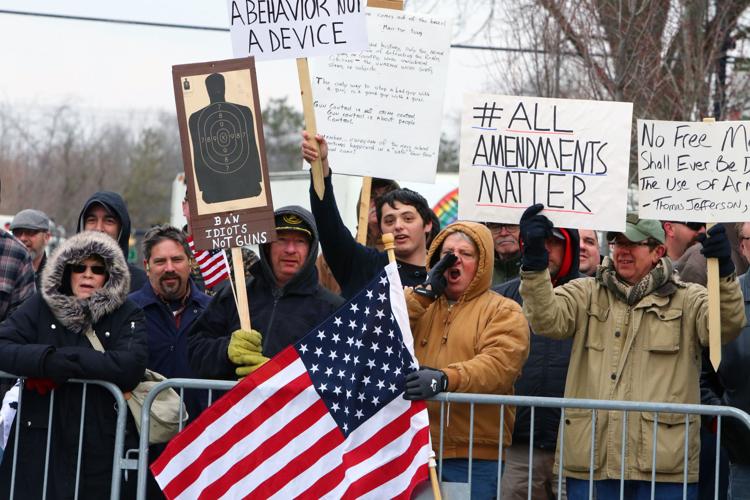 March for Our Lives Counterprotesters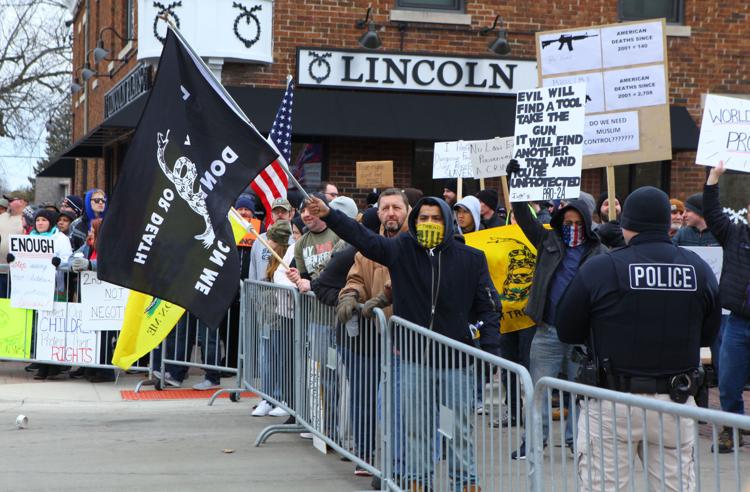 March for Our Lives Counterprotesters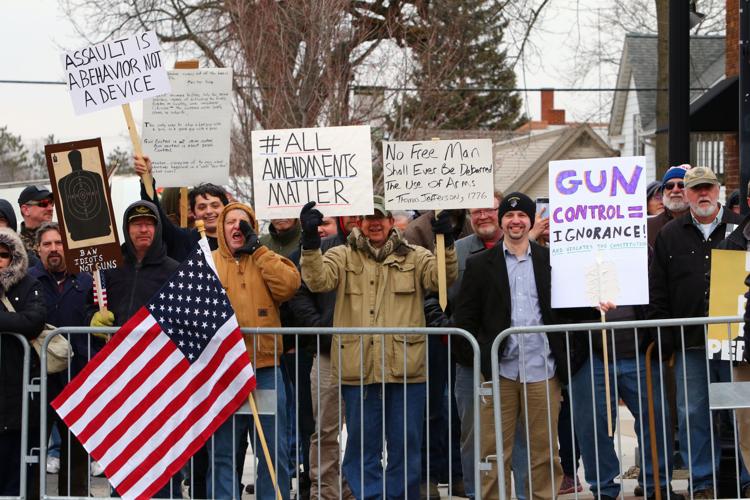 March for Our Lives Counterprotesters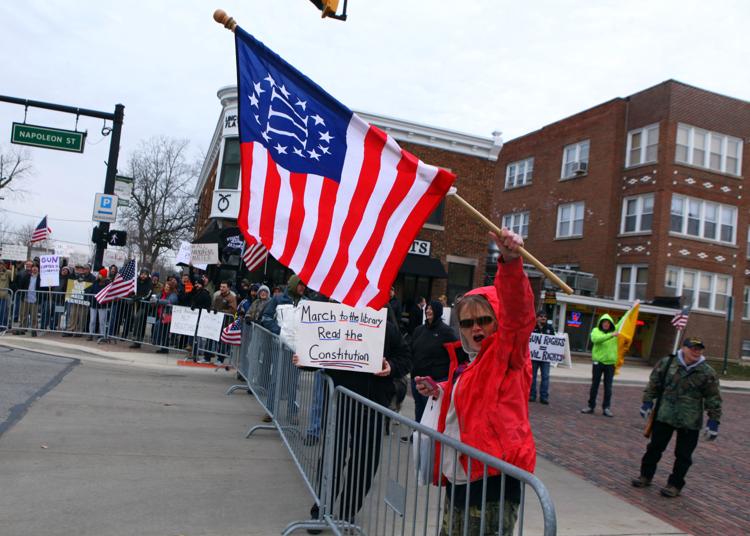 March For Our Lives Chicago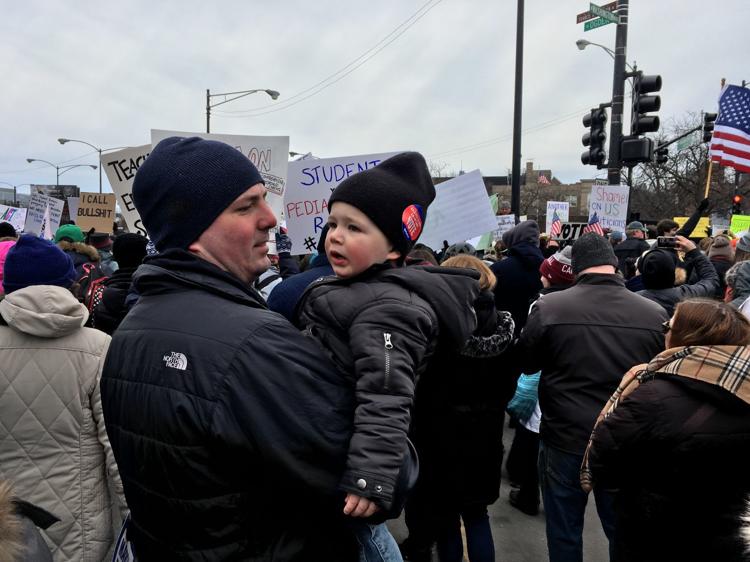 March For Our Lives Chicago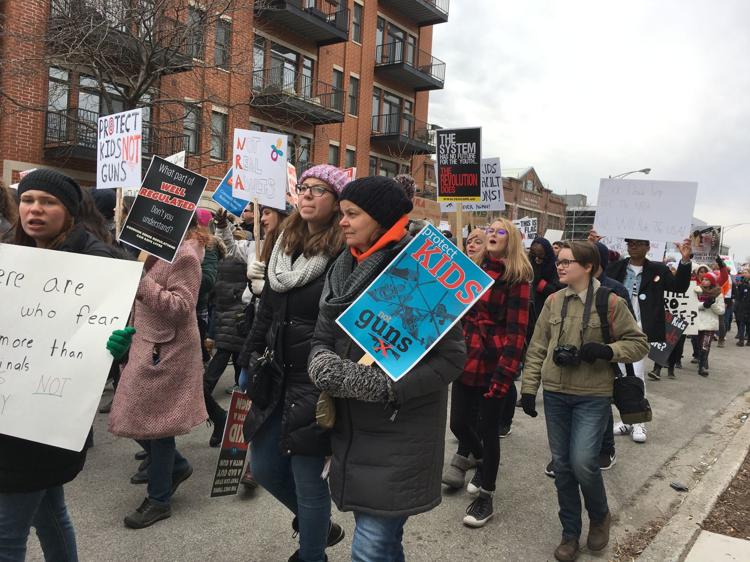 March For Our Lives Chicago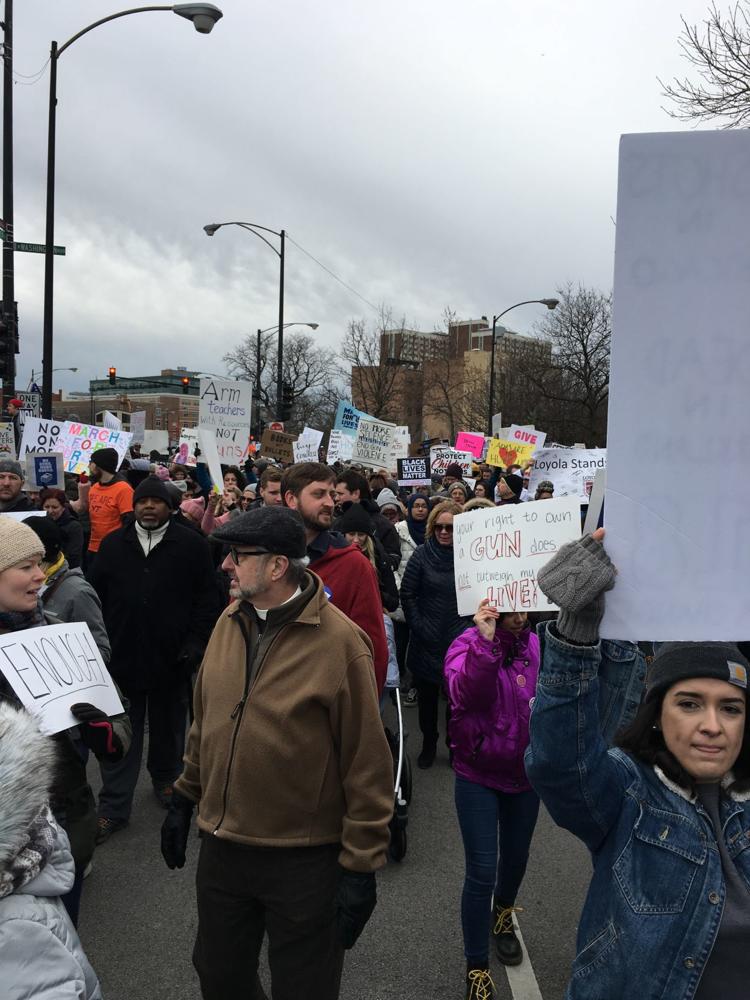 March For Our Lives Chicago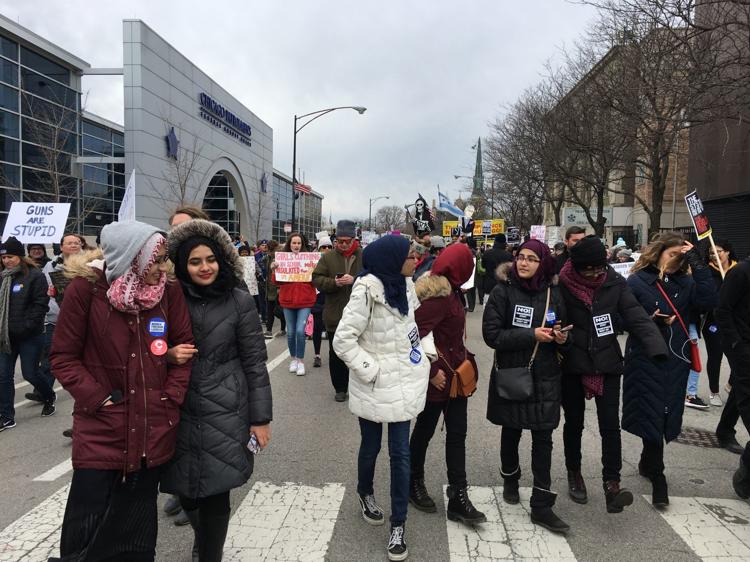 March For Our Lives Chicago
March For Our Lives Chicago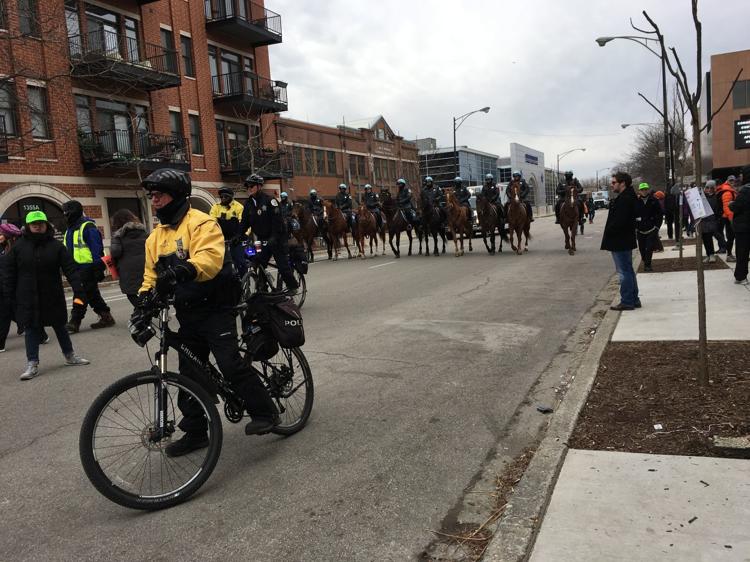 March For Our Lives Chicago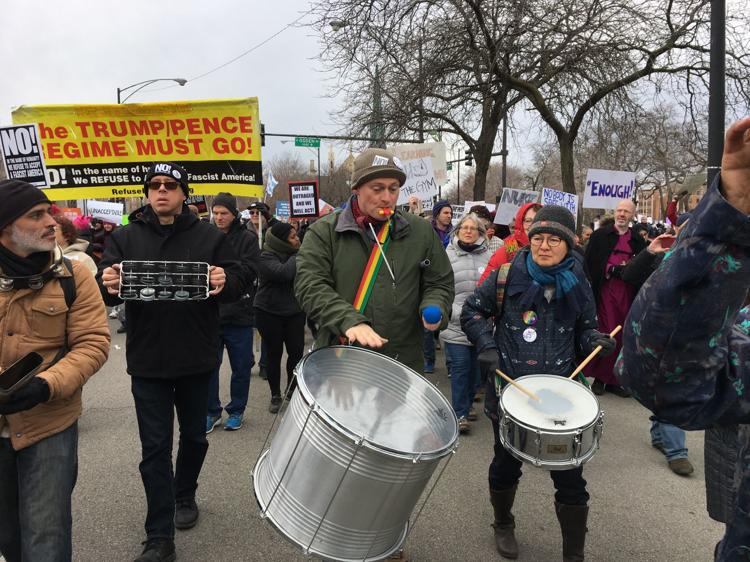 March For Our Lives Chicago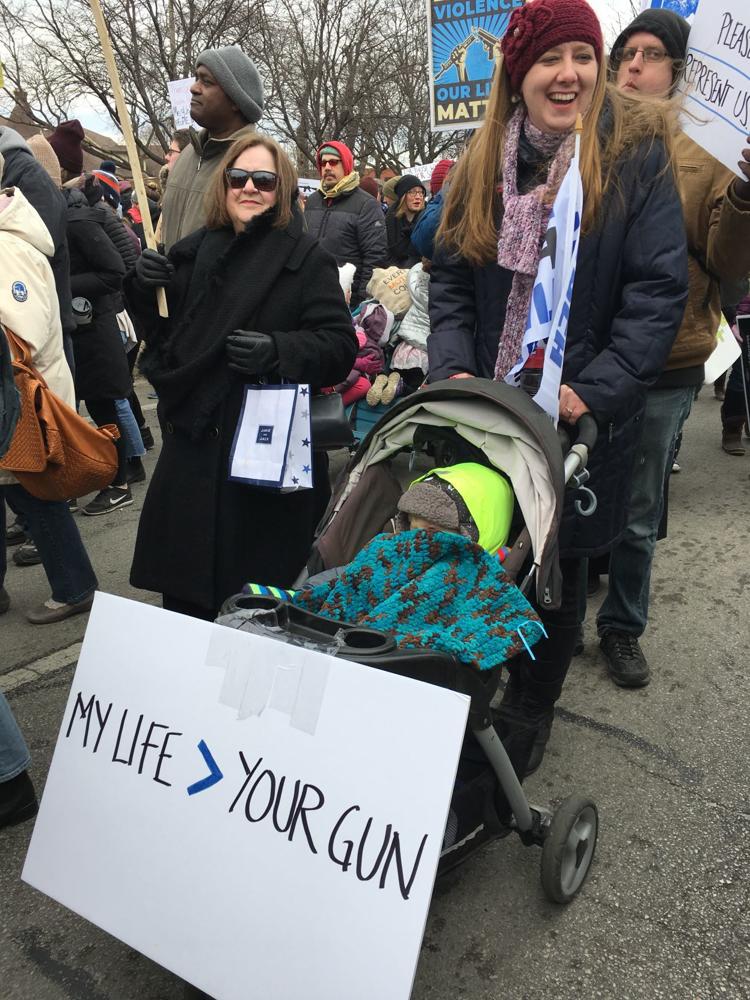 March For Our Lives Chicago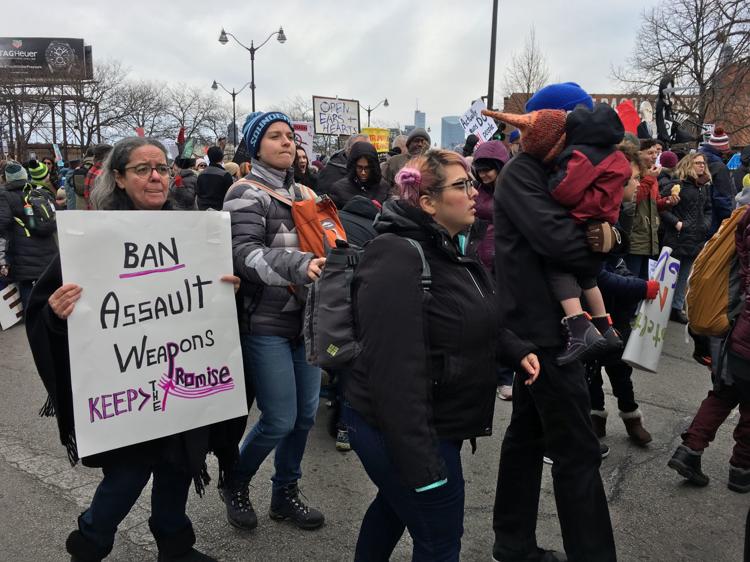 March For Our Lives Chicago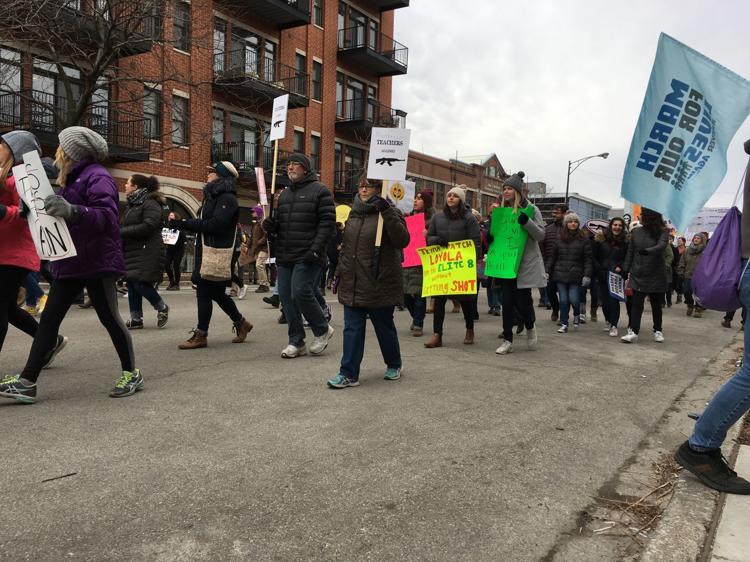 March For Our Lives Chicago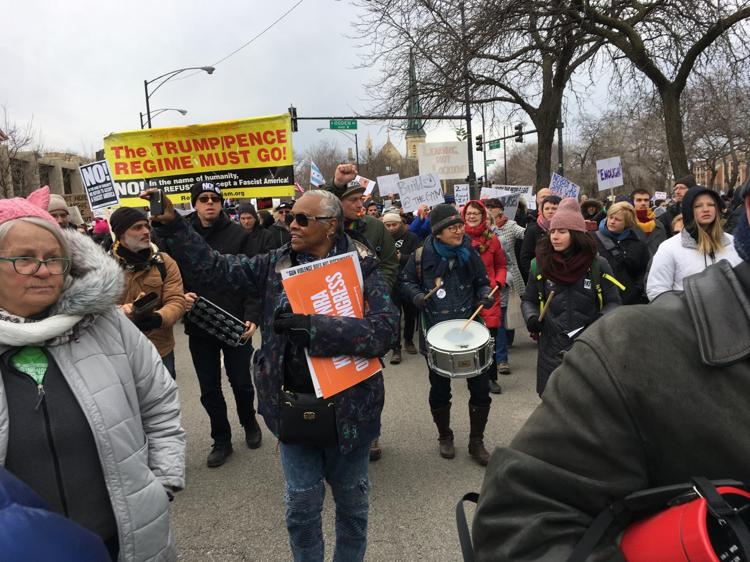 March For Our Lives Chicago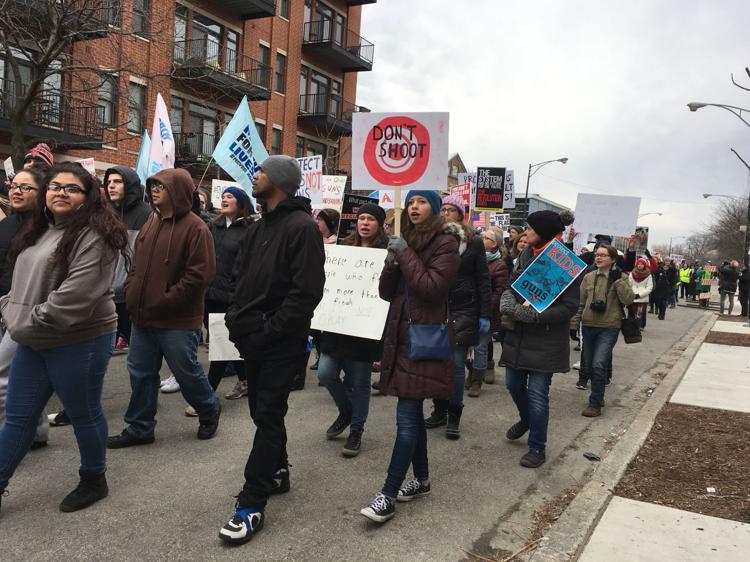 March For Our Lives Chicago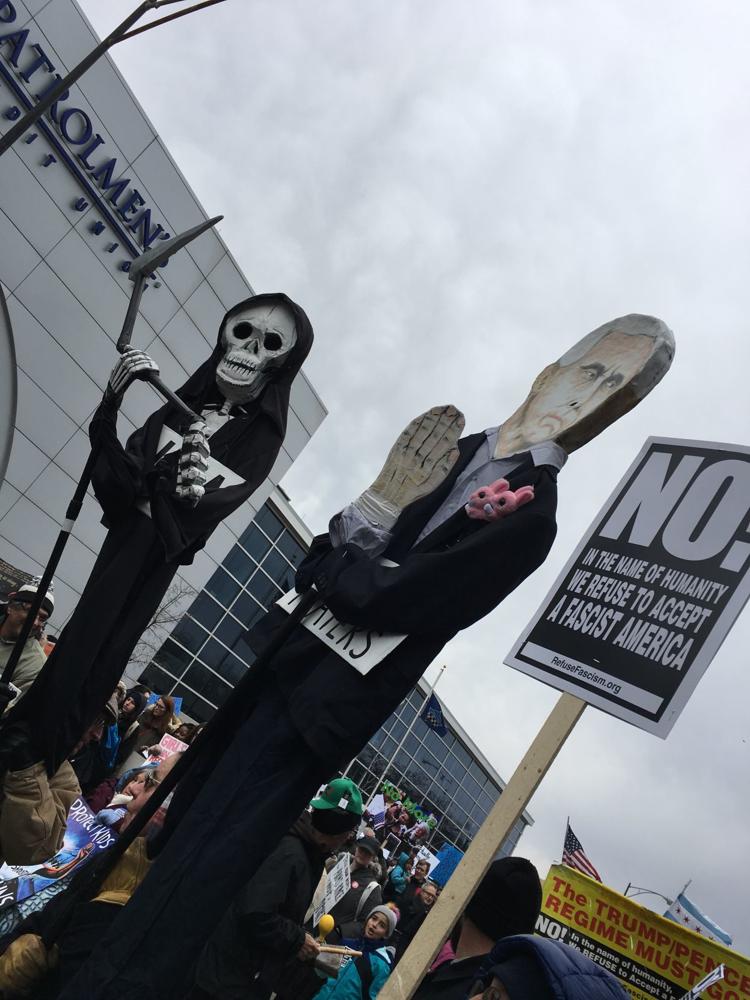 March For Our Lives Chicago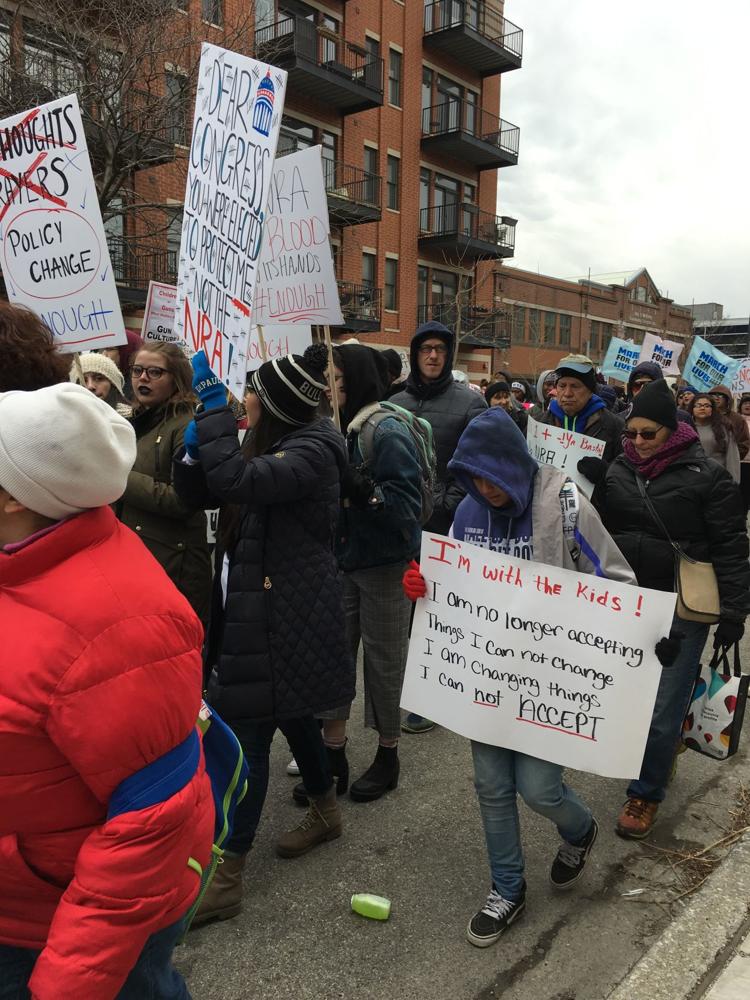 March For Our Lives Chicago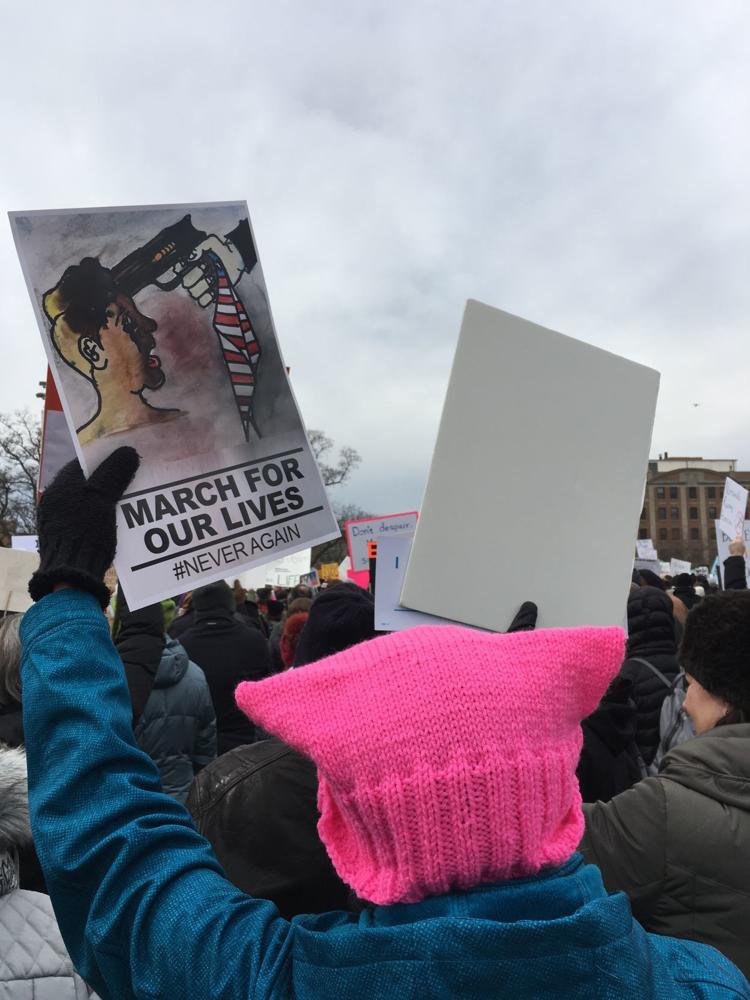 March For Our Lives Chicago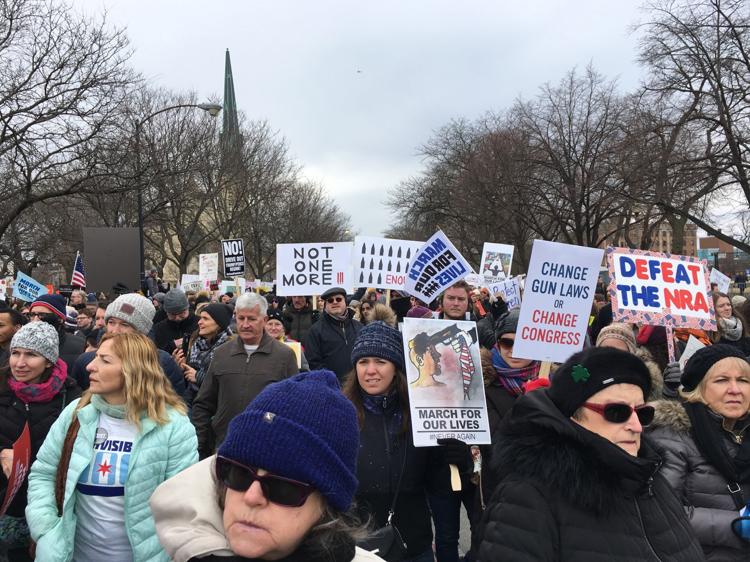 March For Our Lives Chicago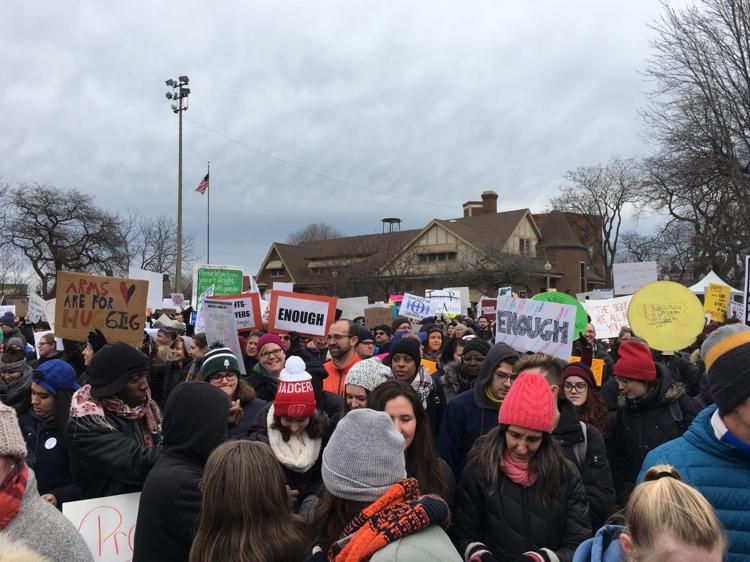 March For Our Lives Chicago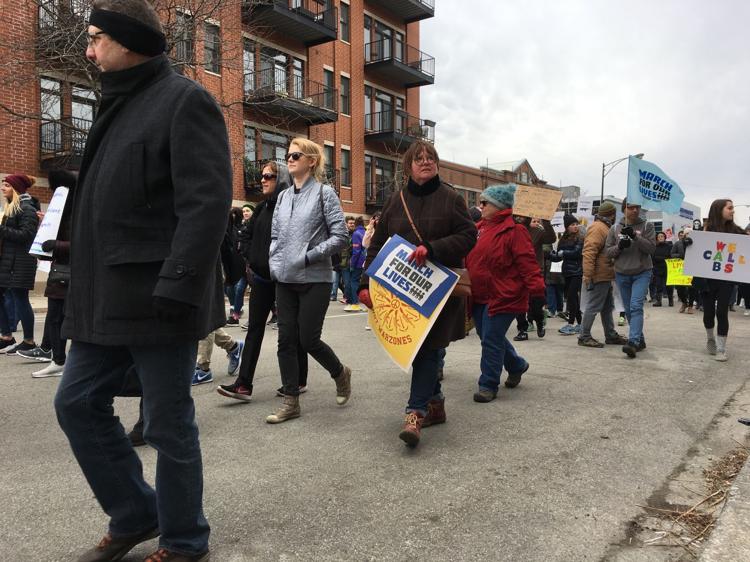 March For Our Lives Chicago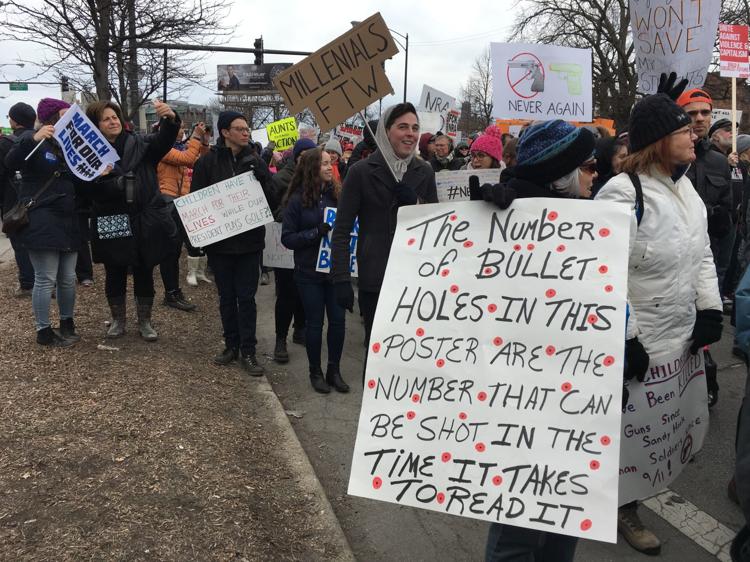 March For Our Lives Chicago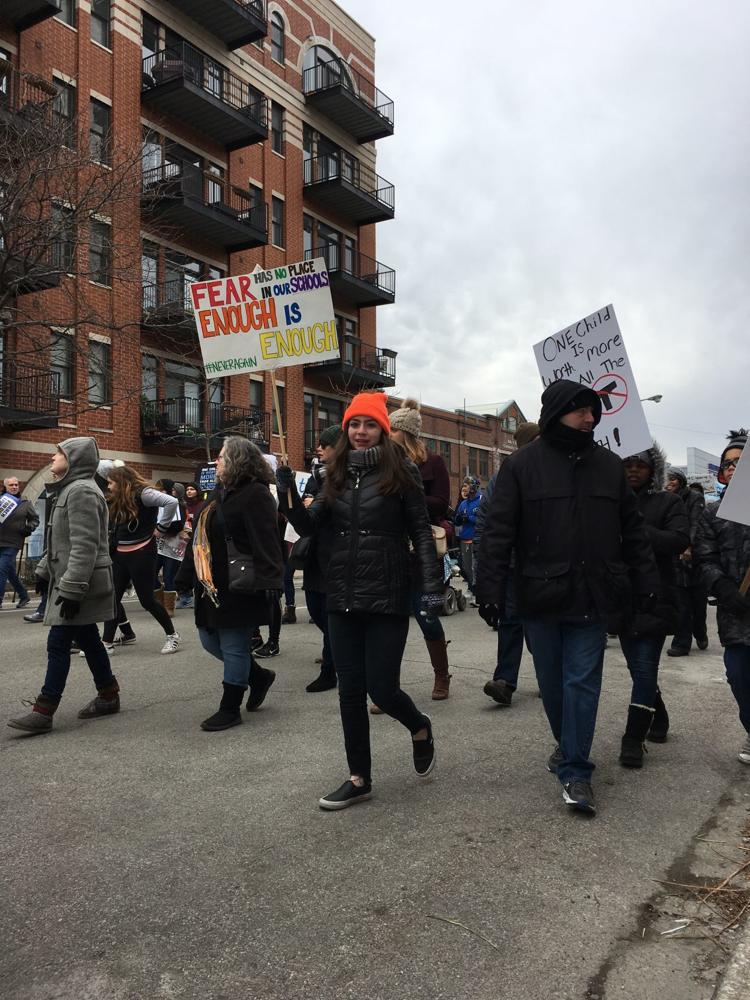 March For Our Lives Chicago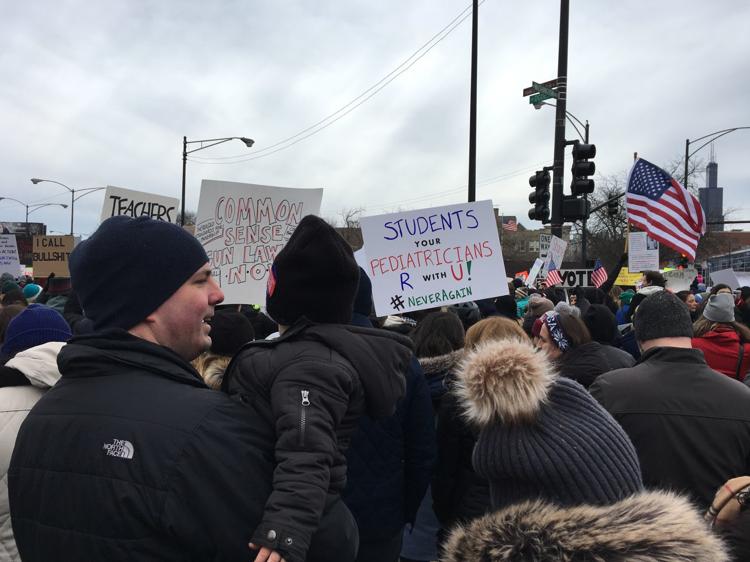 March For Our Lives Chicago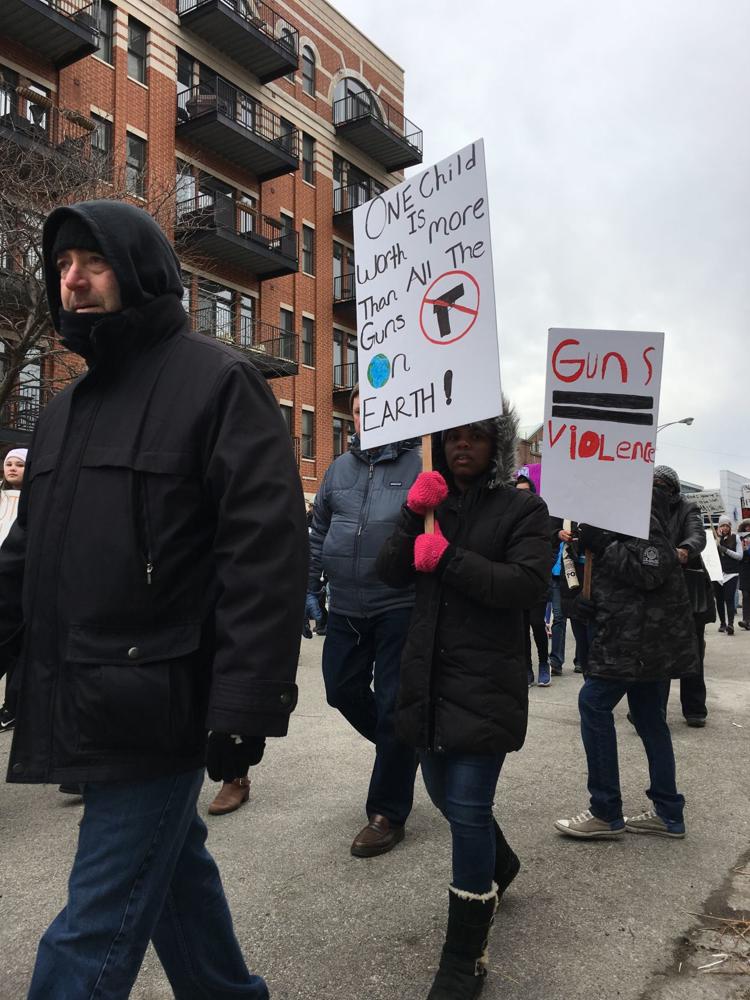 March For Our Lives Chicago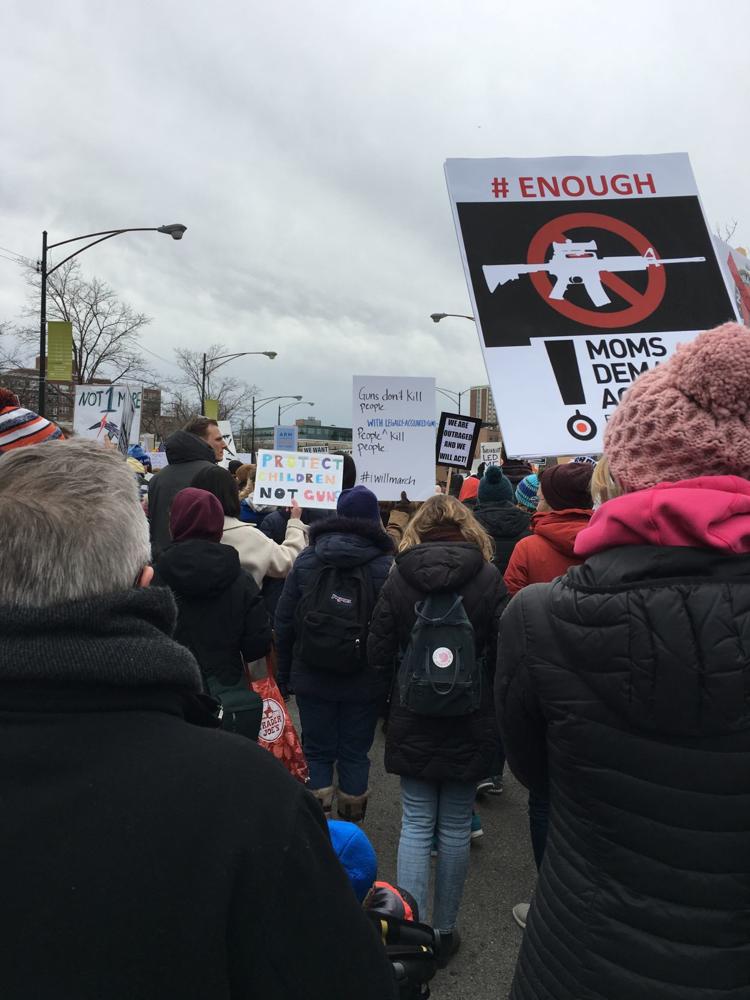 March For Our Lives Chicago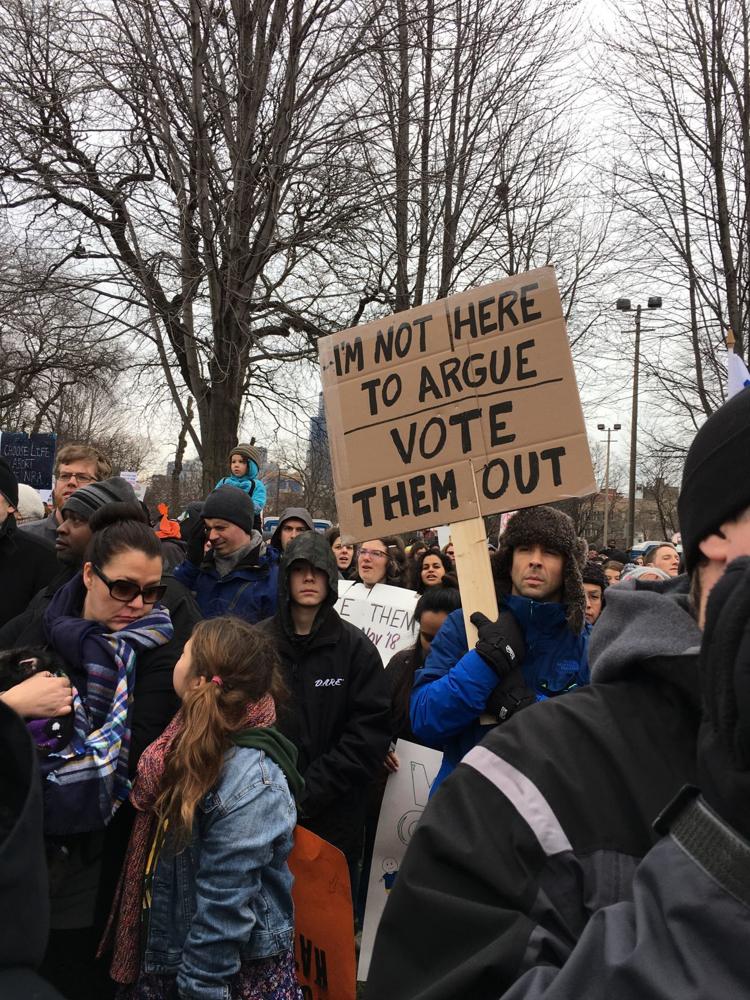 March For Our Lives Chicago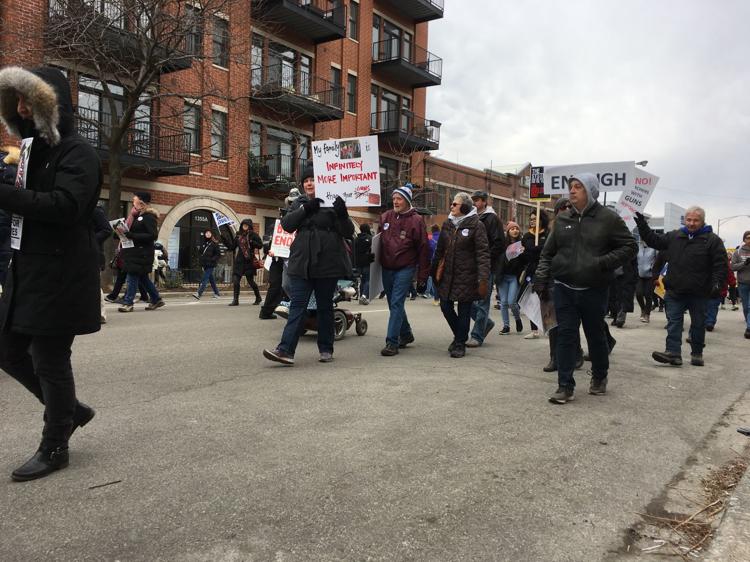 March For Our Lives Chicago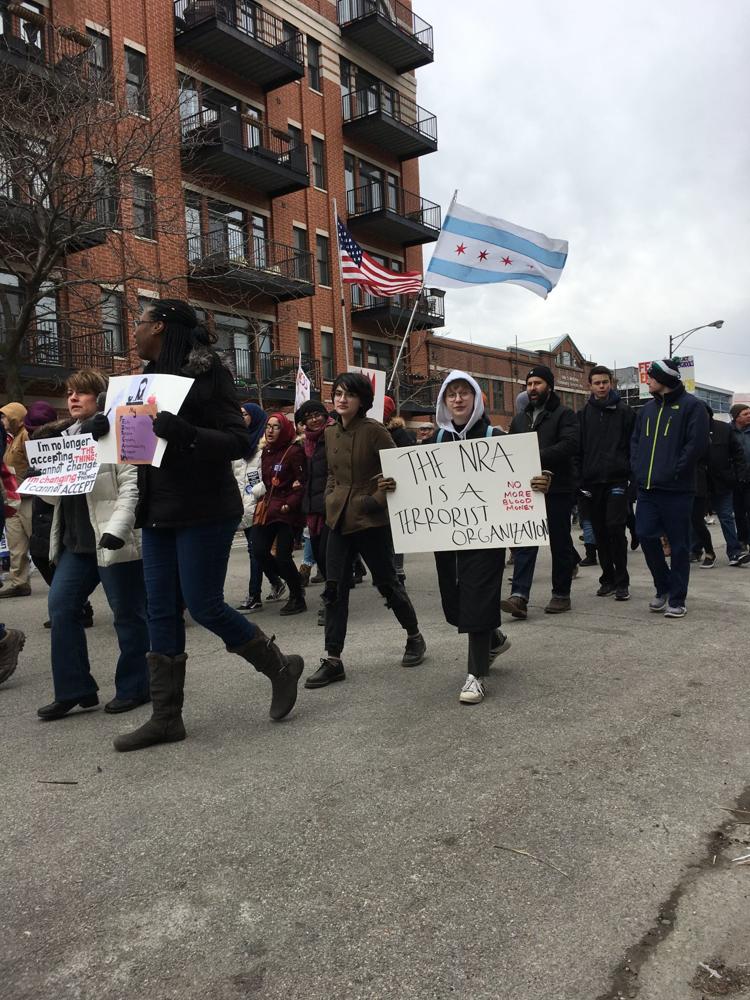 March For Our Lives Chicago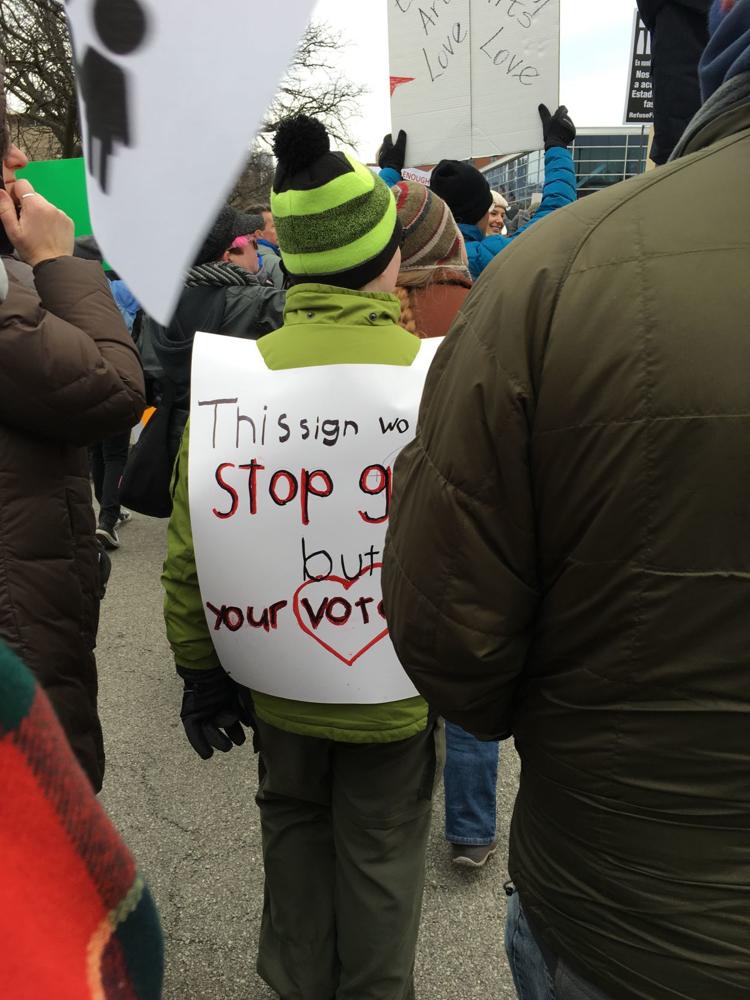 March For Our Lives Chicago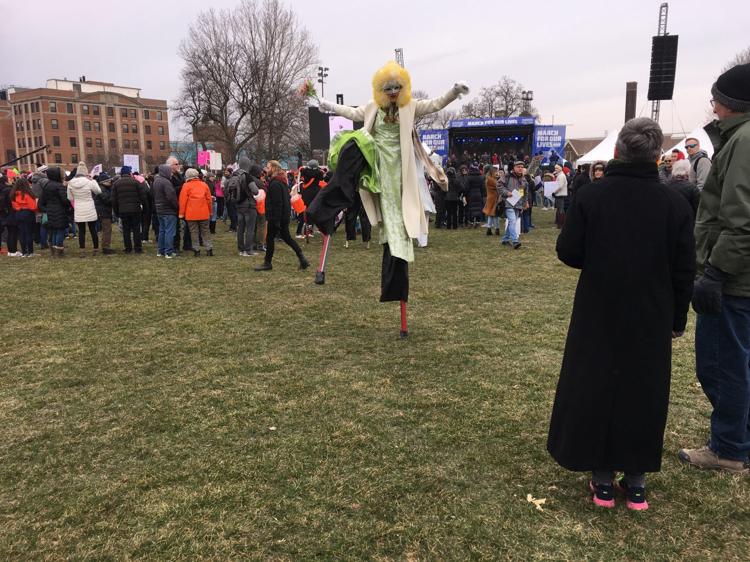 March For Our Lives Chicago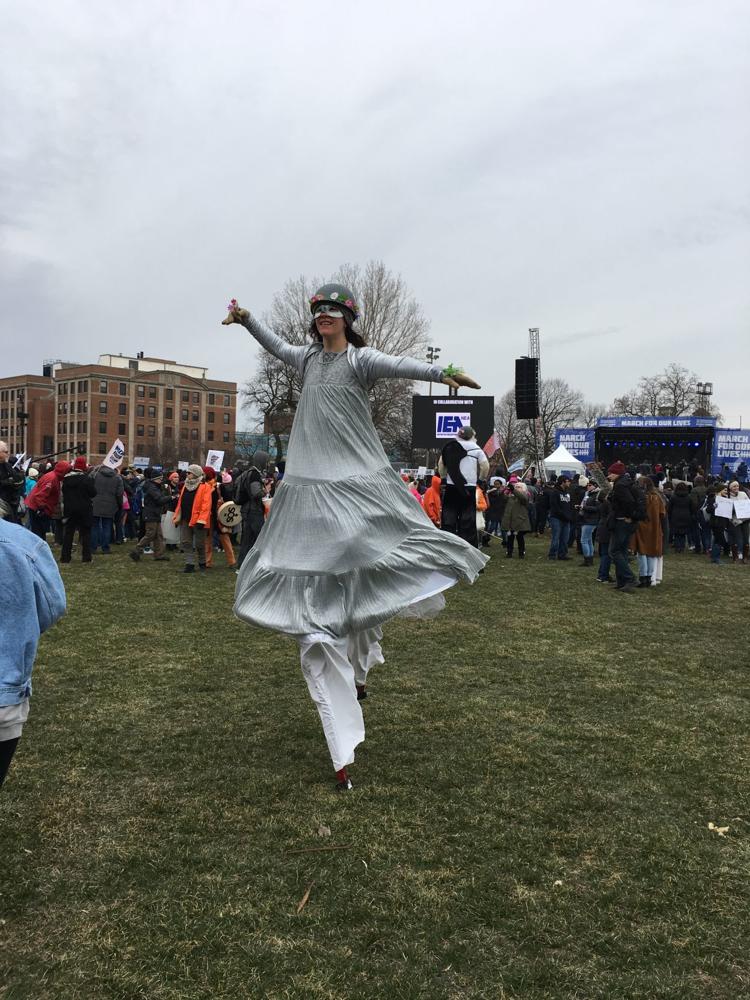 March For Our Lives Chicago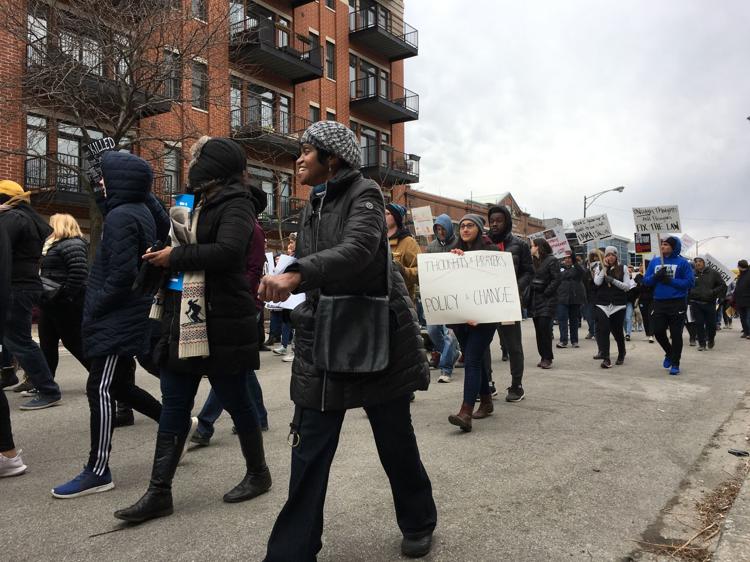 March For Our Lives Chicago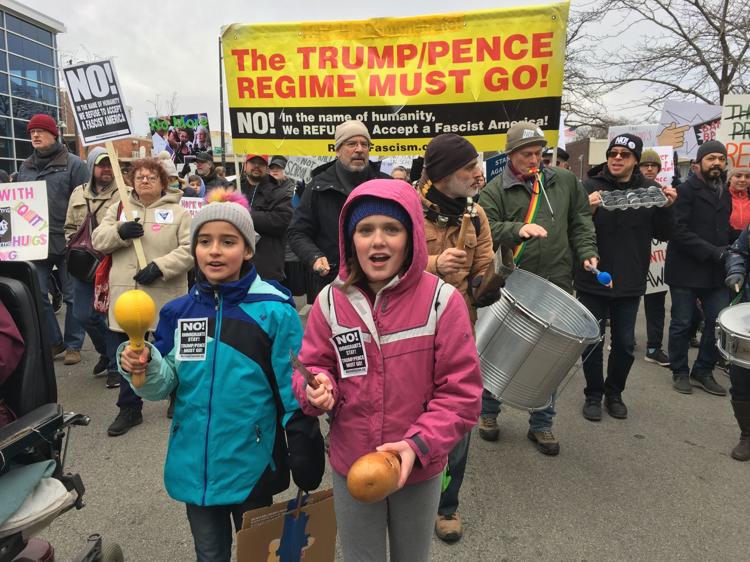 March For Our Lives Chicago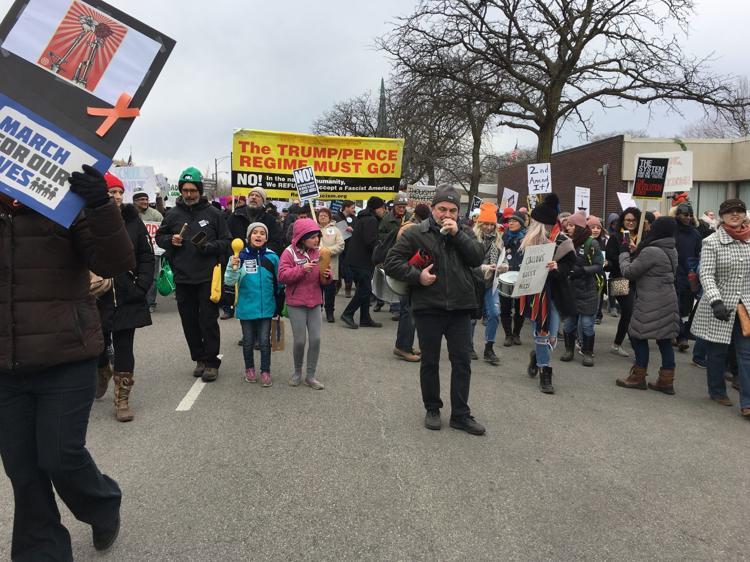 March For Our Lives Chicago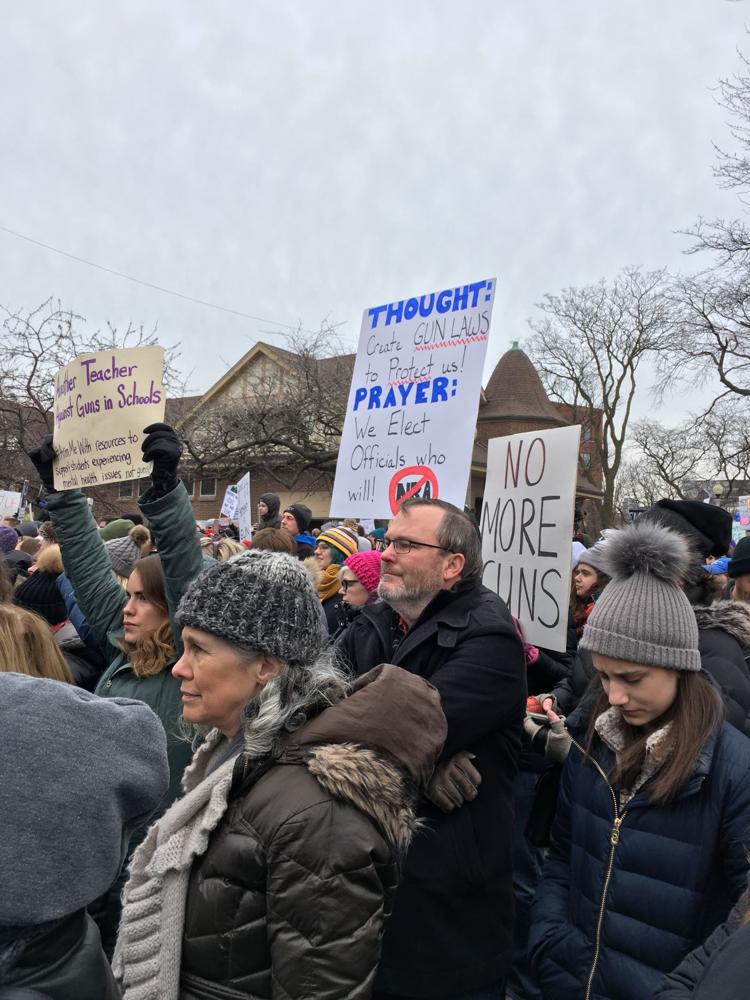 March For Our Lives Chicago
March For Our Lives Chicago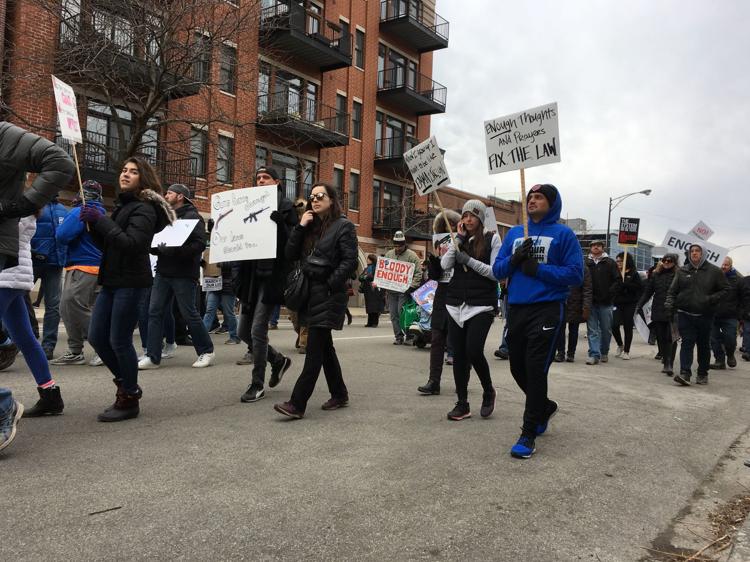 Gallery: March for Our Lives in Valparaiso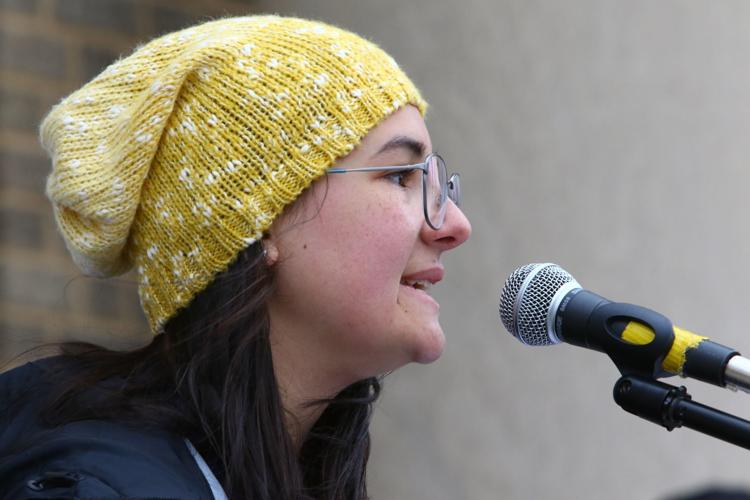 Gallery: March for Our Lives in Valparaiso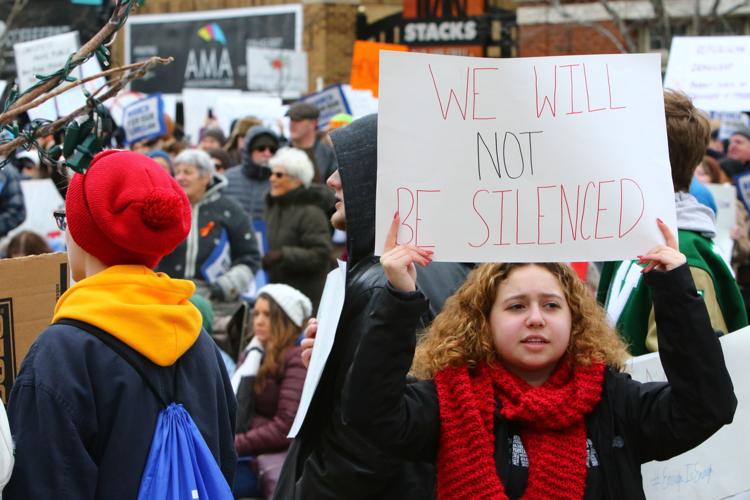 Gallery: March for Our Lives in Valparaiso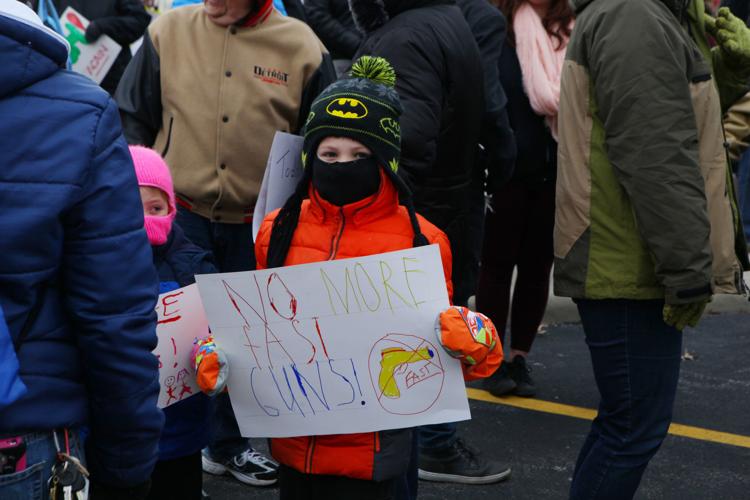 Gallery: March for Our Lives in Valparaiso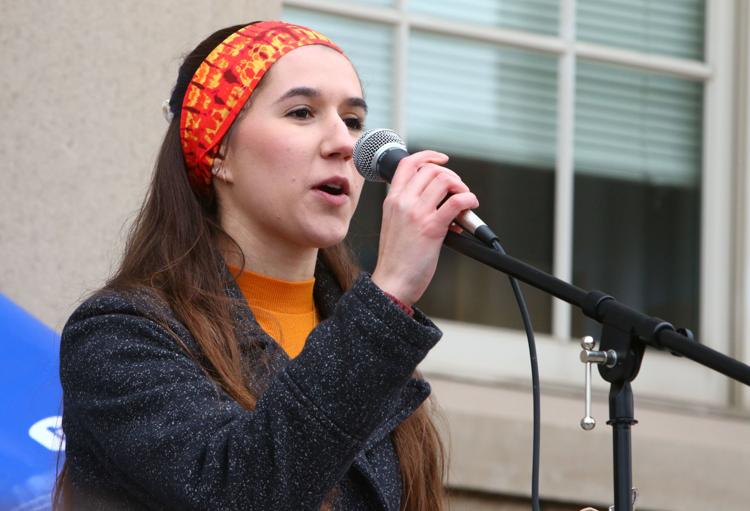 Gallery: March for Our Lives in Valparaiso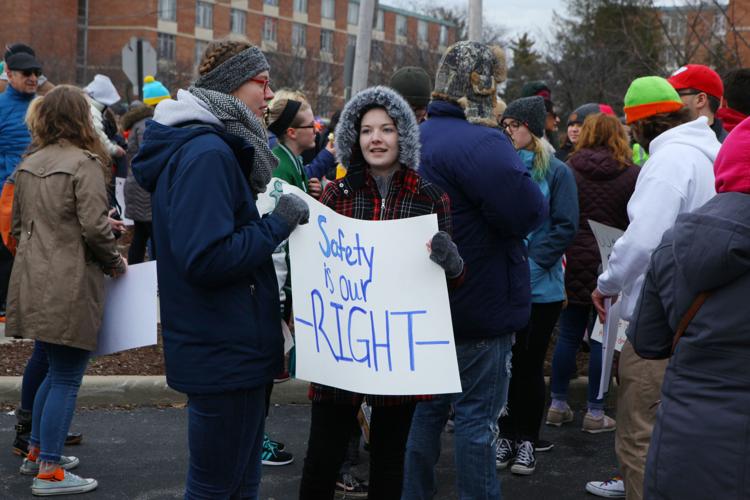 Gallery: March for Our Lives in Valparaiso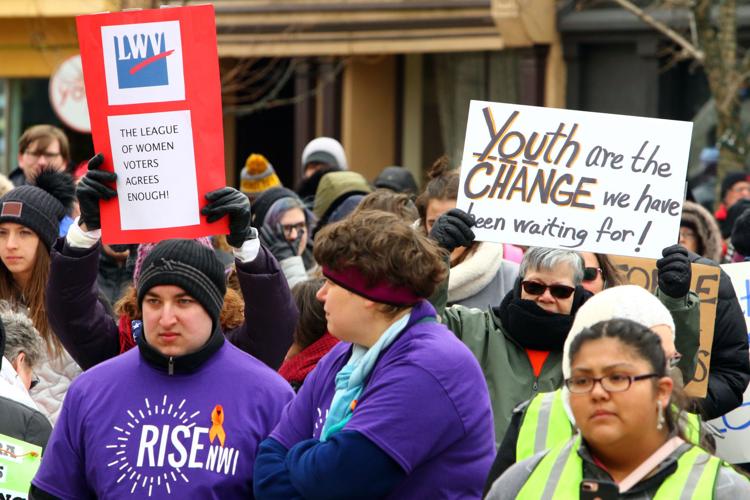 Gallery: March for Our Lives in Valparaiso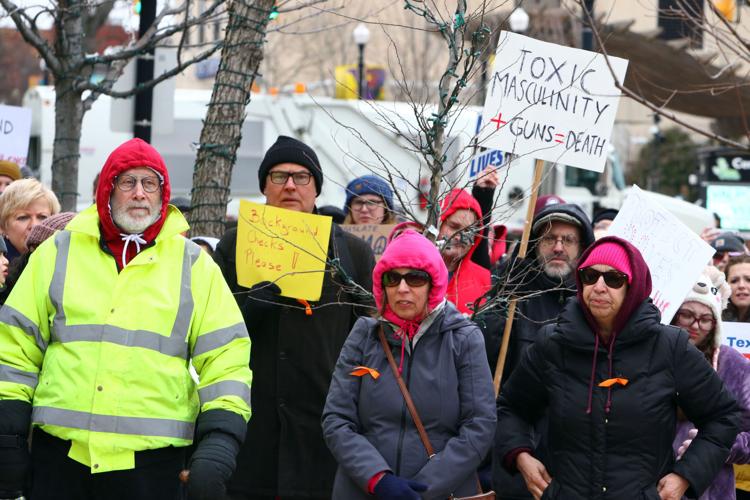 Gallery: March for Our Lives counterprotesters in Valparaiso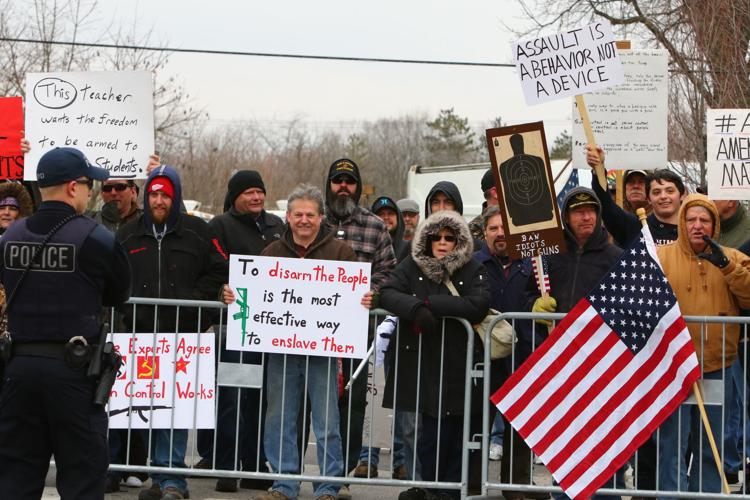 Gallery: March for Our Lives in Valparaiso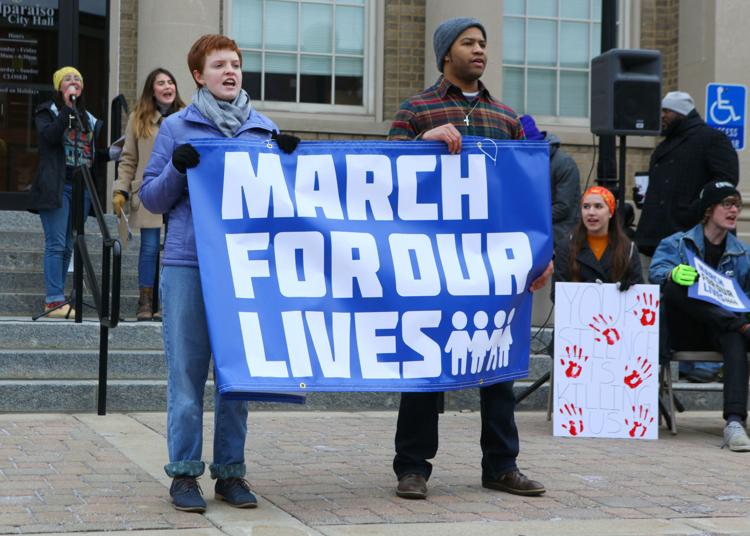 Gallery: March for Our Lives counterprotesters in Valparaiso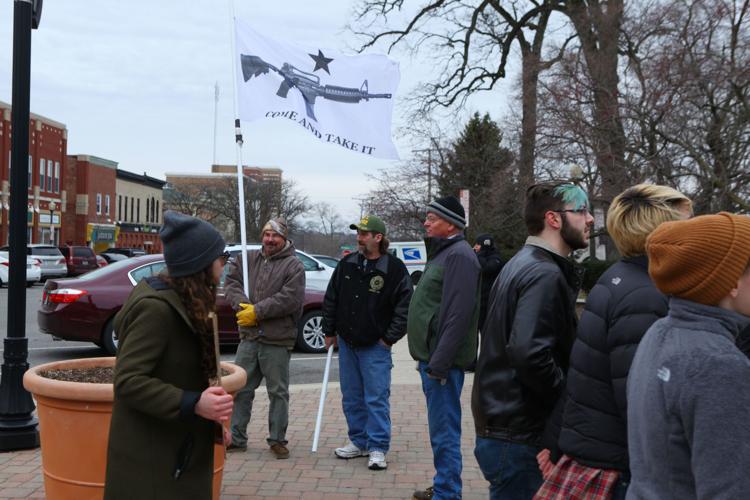 Gallery: March for Our Lives in Valparaiso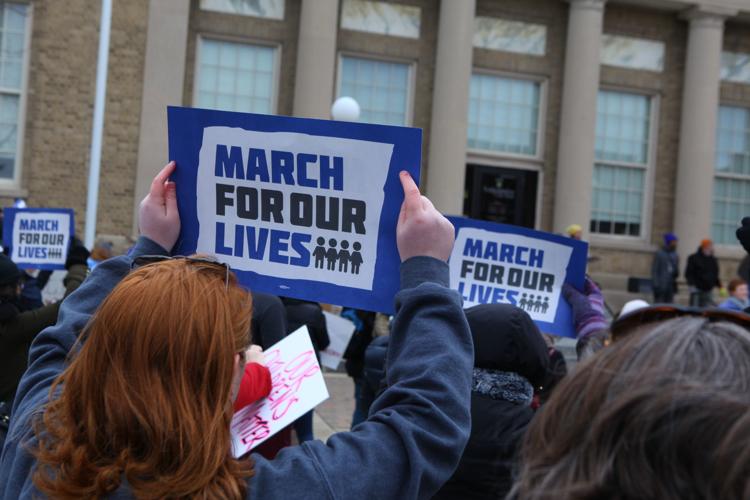 Gallery: March for Our Lives in Valparaiso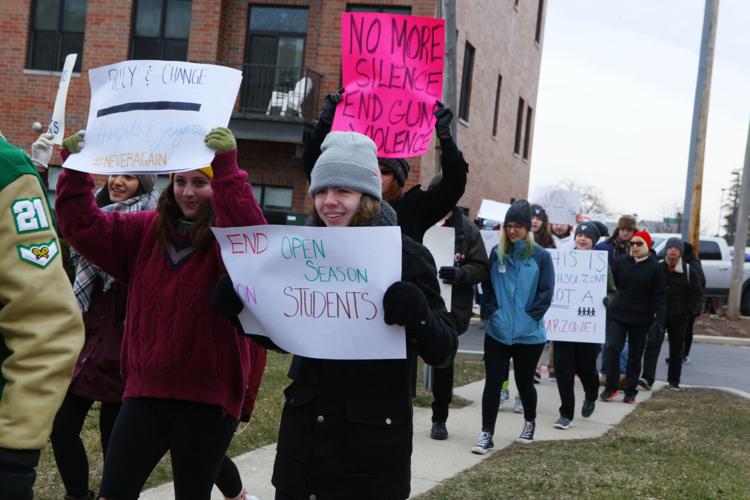 Gallery: March for Our Lives in Valparaiso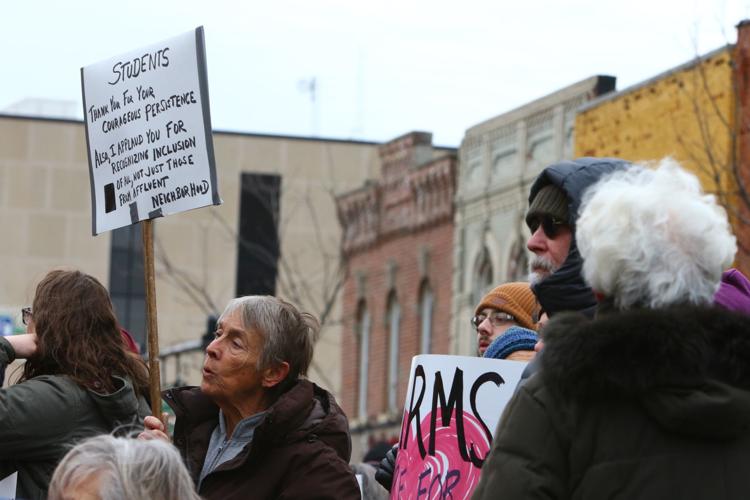 Gallery: March for Our Lives in Valparaiso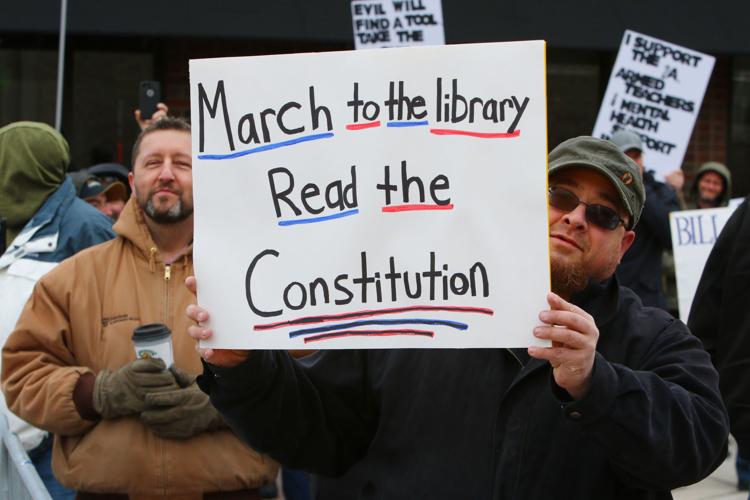 Gallery: March for Our Lives in Valparaiso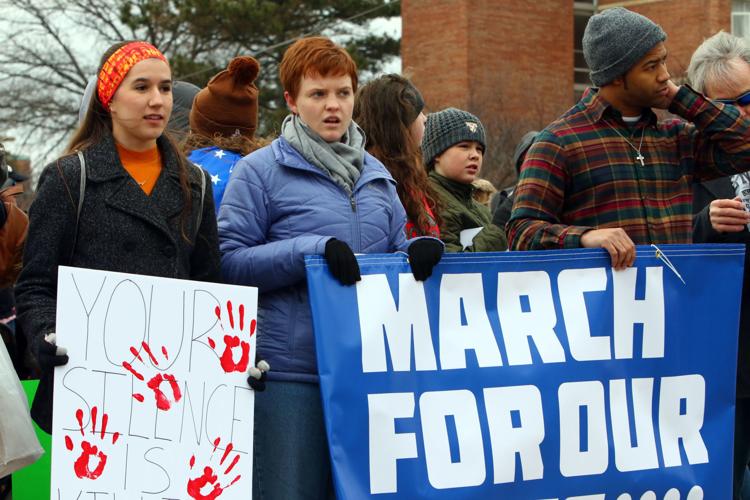 Gallery: March for Our Lives in Valparaiso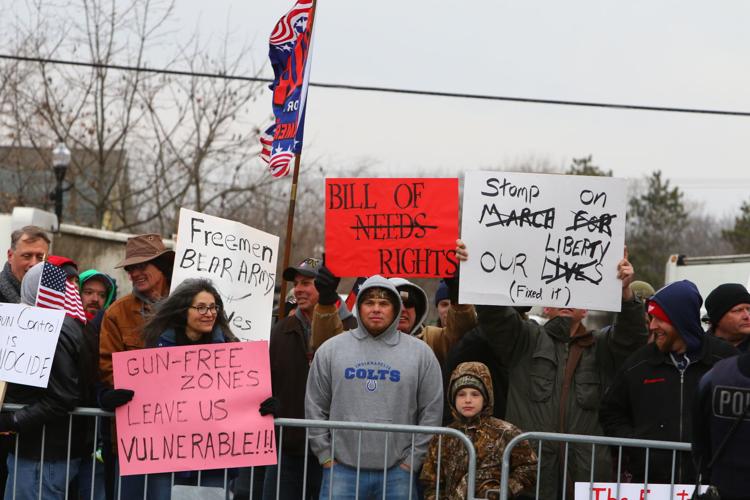 Gallery: March for Our Lives counterprotesters in Valparaiso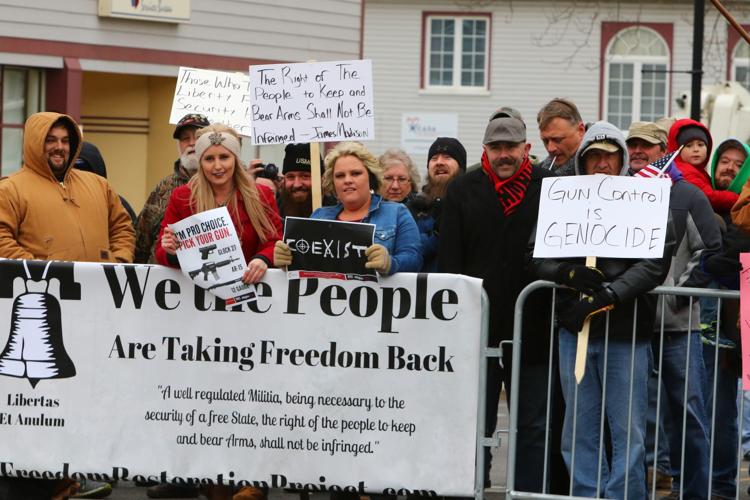 Gallery: March for Our Lives in Valparaiso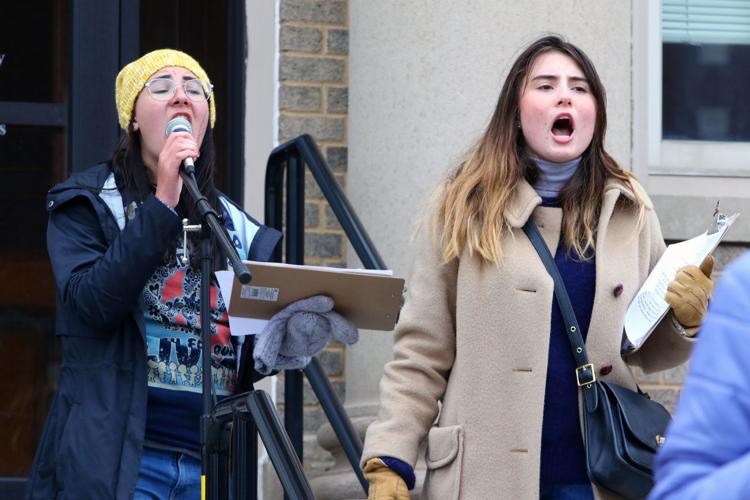 Gallery: March for Our Lives in Valparaiso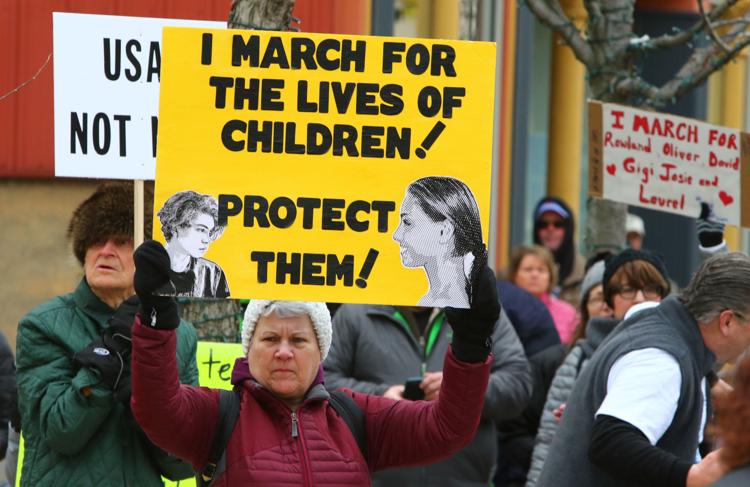 Gallery: March for Our Lives counterprotesters in Valparaiso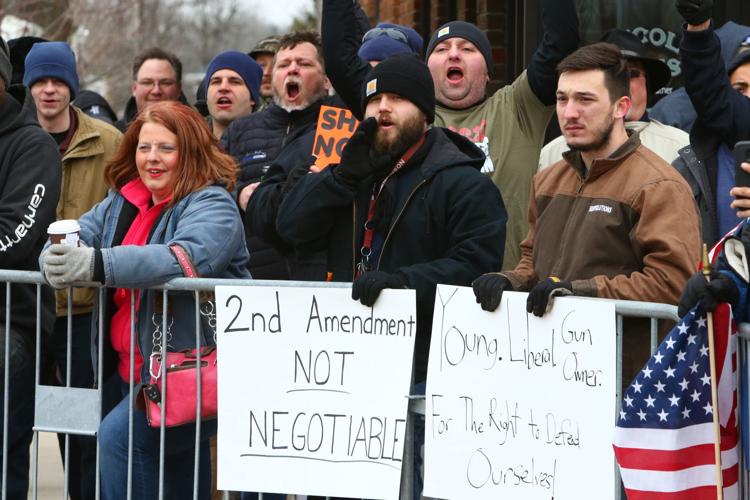 Gallery: March for Our Lives in Valparaiso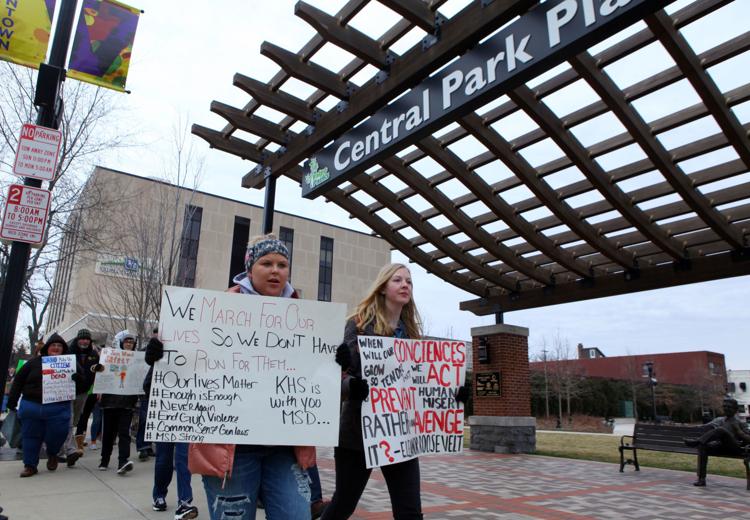 Gallery: March for Our Lives in Valparaiso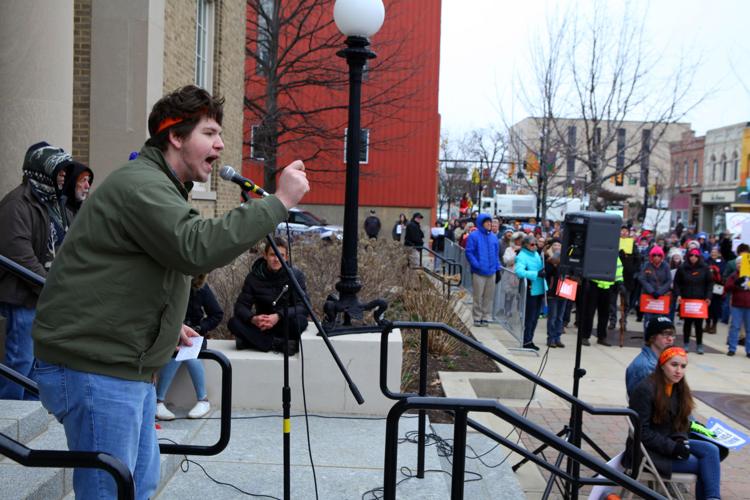 Gallery: March for Our Lives in Valparaiso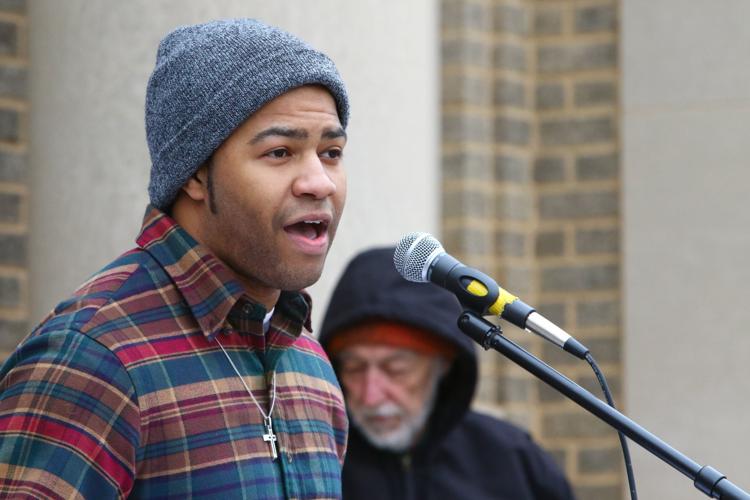 Gallery: March for Our Lives counterprotesters in Valparaiso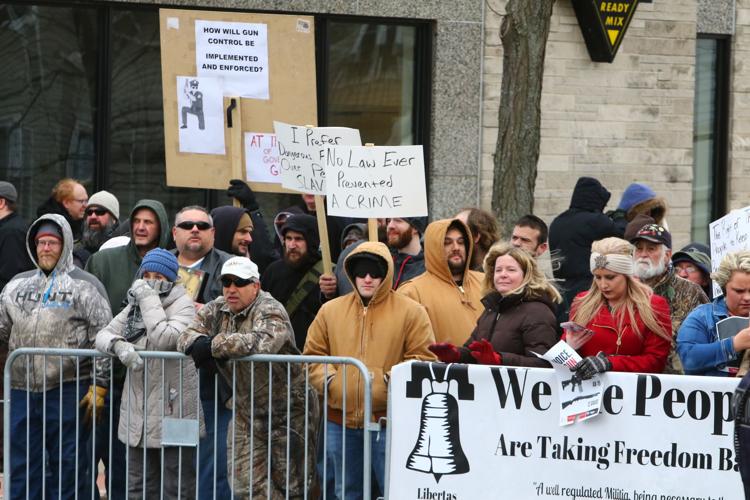 Gallery: March for Our Lives in Valparaiso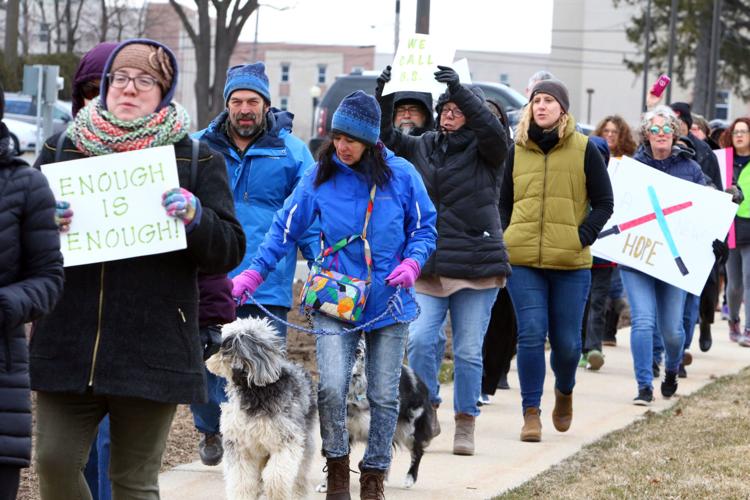 Gallery: March for Our Lives in Valparaiso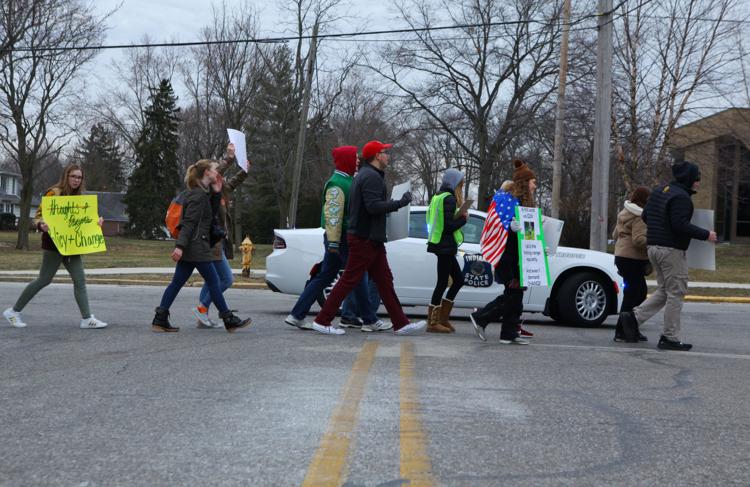 Gallery: March for Our Lives in Valparaiso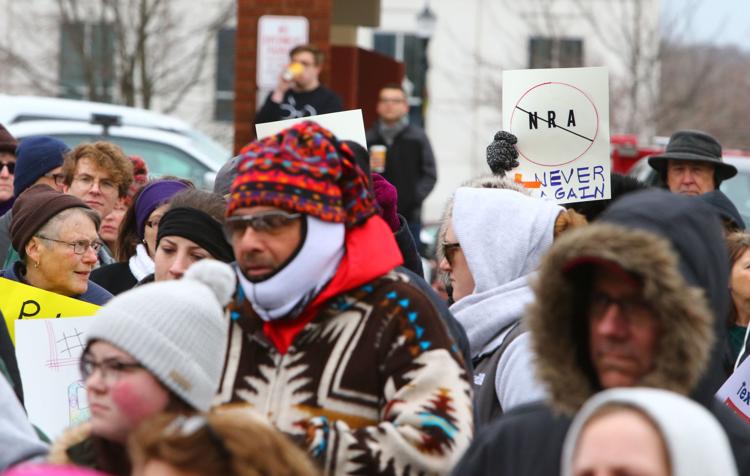 Gallery: March for Our Lives in Valparaiso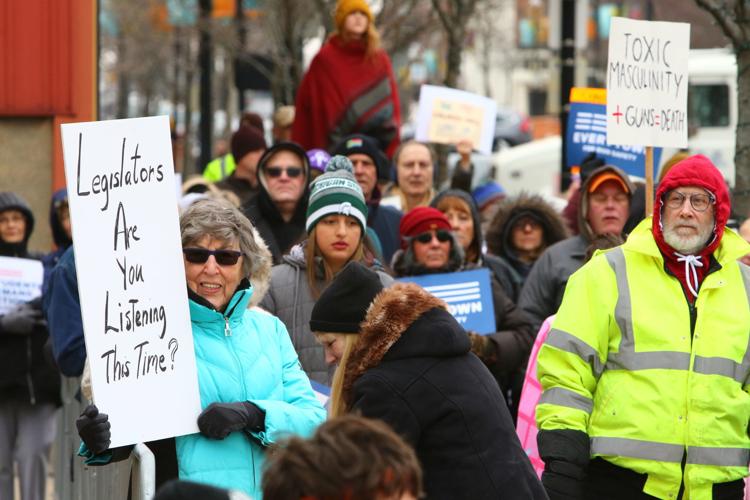 Gallery: March for Our Lives in Valparaiso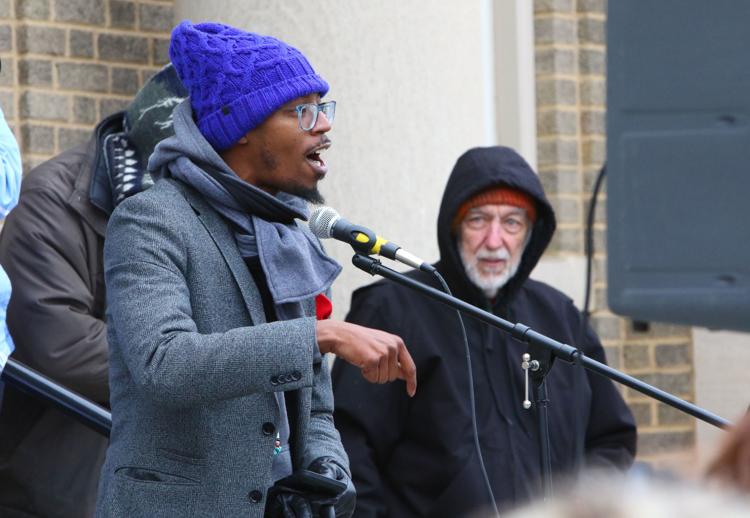 Gallery: March for Our Lives in Valparaiso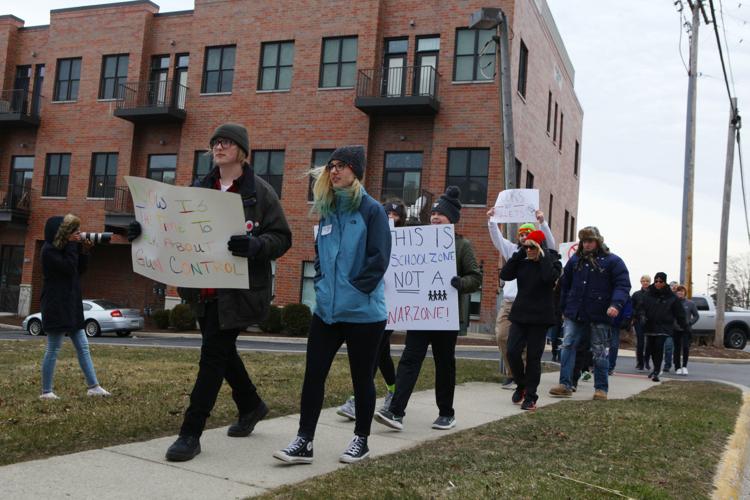 Gallery: March for Our Lives in Valparaiso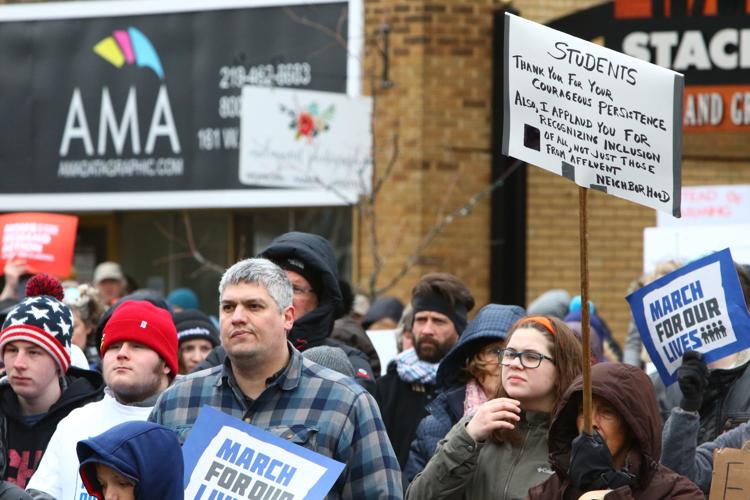 Gallery: March for Our Lives in Valparaiso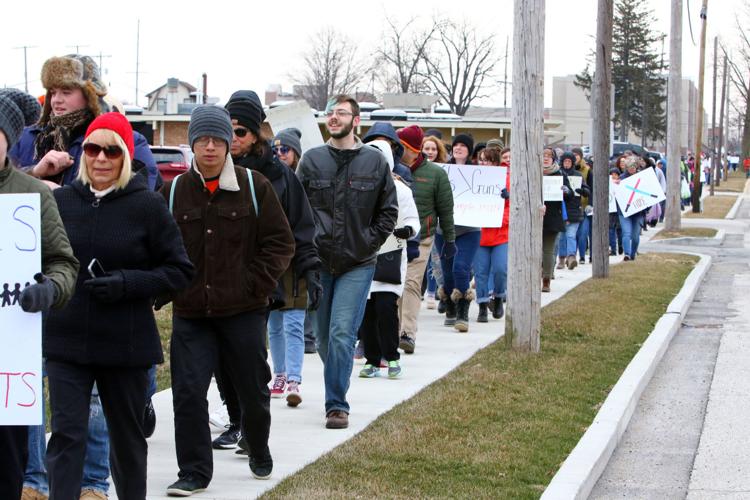 Gallery: March for Our Lives in Valparaiso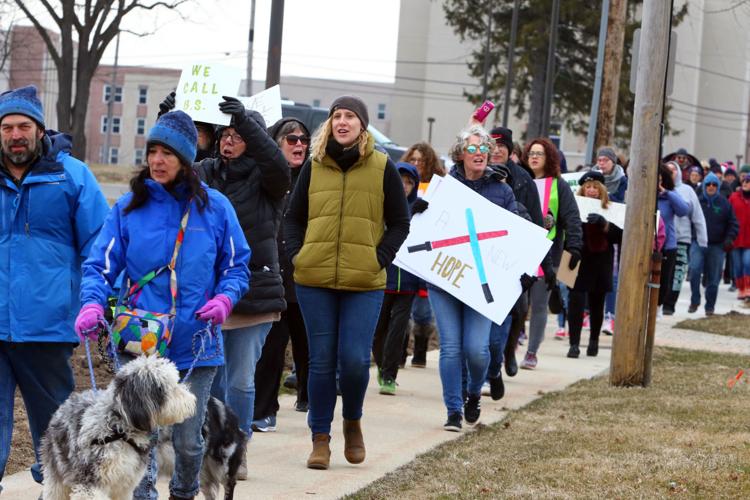 Gallery: March for Our Lives counterprotesters in Valparaiso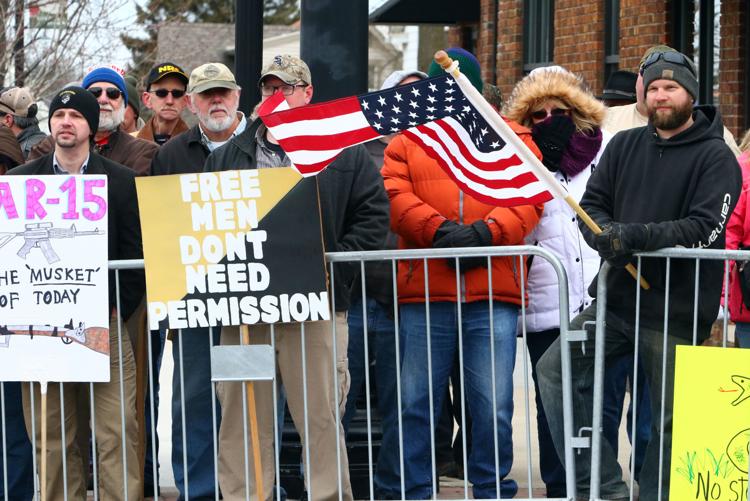 Gallery: March for Our Lives counterprotesters in Valparaiso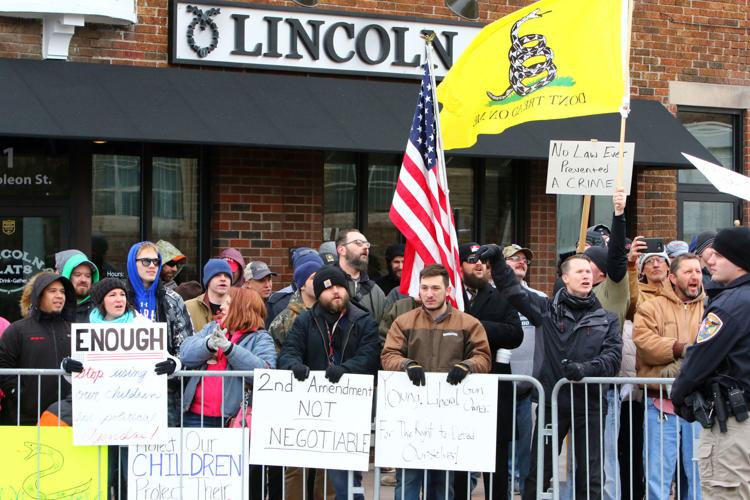 Gallery: March for Our Lives in Valparaiso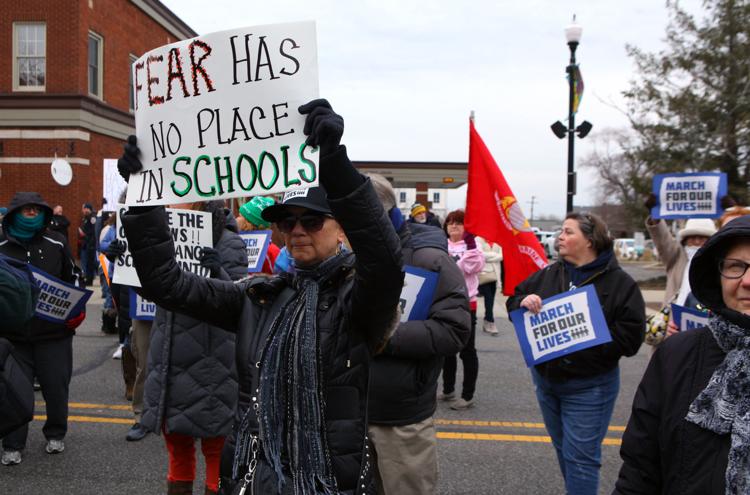 Gallery: March for Our Lives in Valparaiso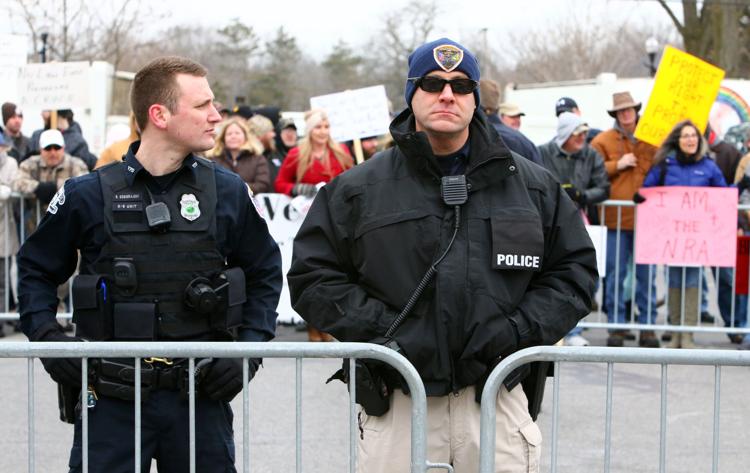 Gallery: March for Our Lives in Valparaiso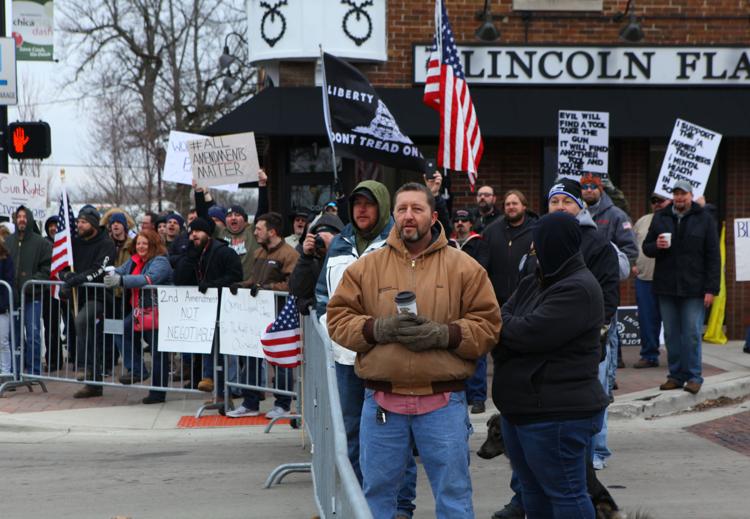 Gallery: March for Our Lives counterprotesters in Valparaiso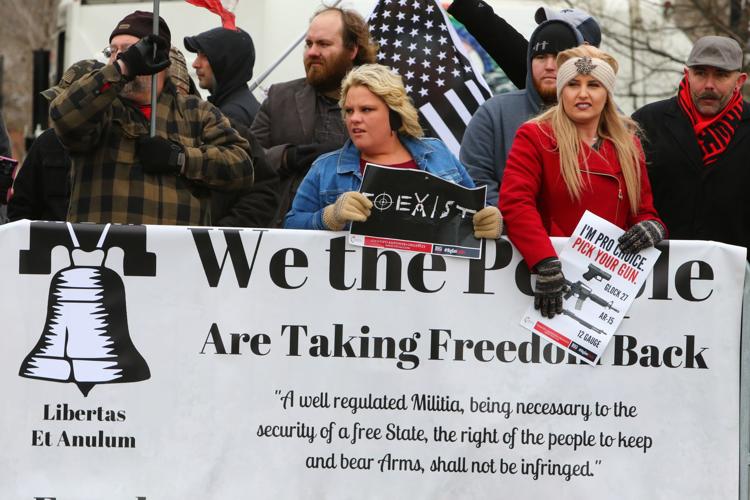 Gallery: March for Our Lives counterprotesters in Valparaiso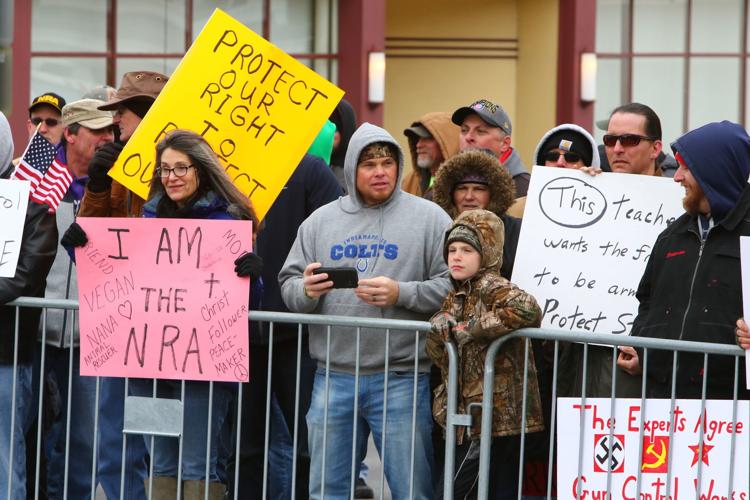 Gallery: March for Our Lives in Valparaiso
Gallery: March for Our Lives in Valparaiso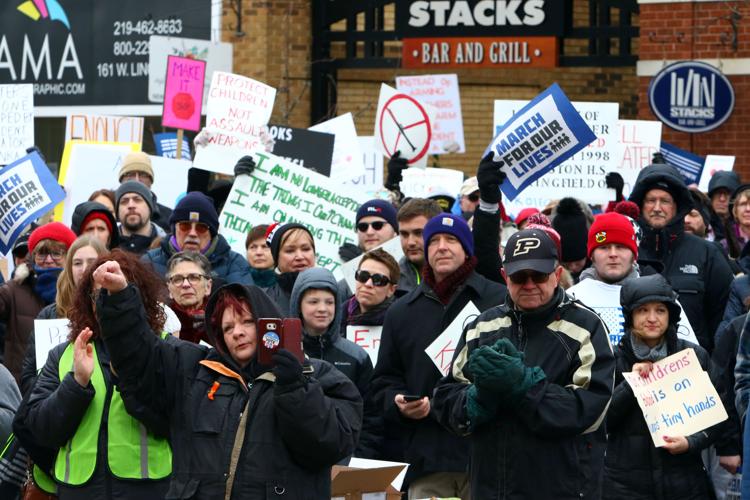 Gallery: March for Our Lives in Valparaiso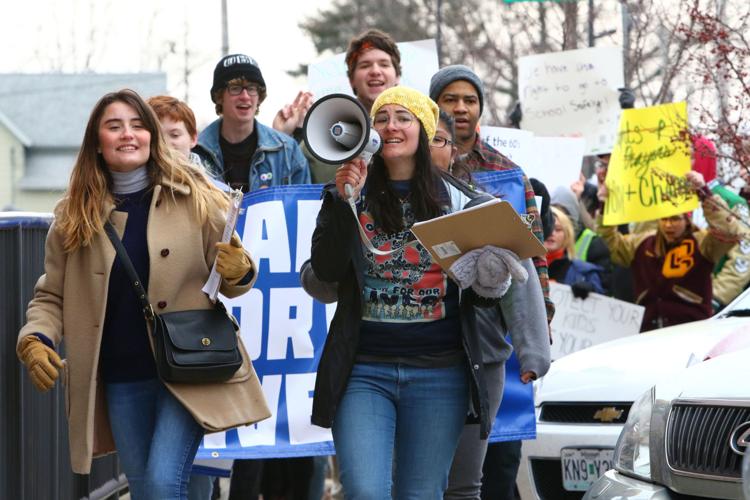 Gallery: March for Our Lives in Valparaiso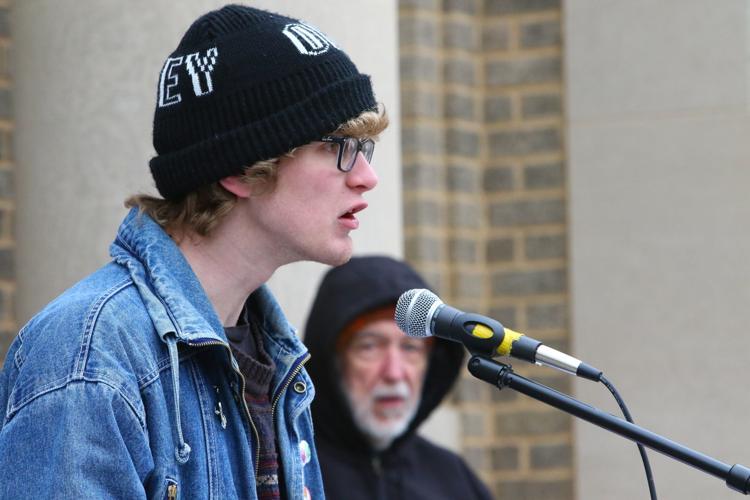 Gallery: March for Our Lives counterprotesters in Valparaiso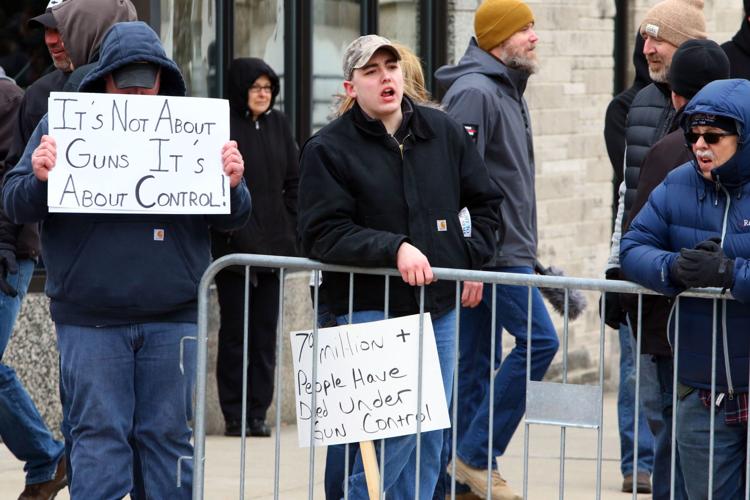 Gallery: March for Our Lives in Valparaiso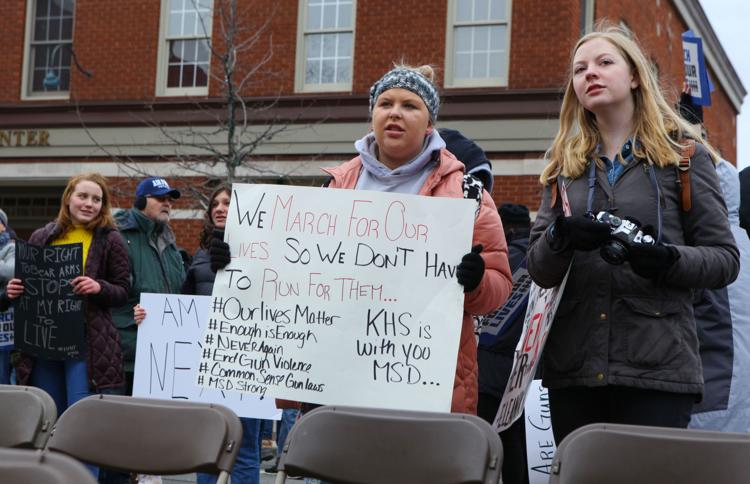 Gallery: March for Our Lives in Valparaiso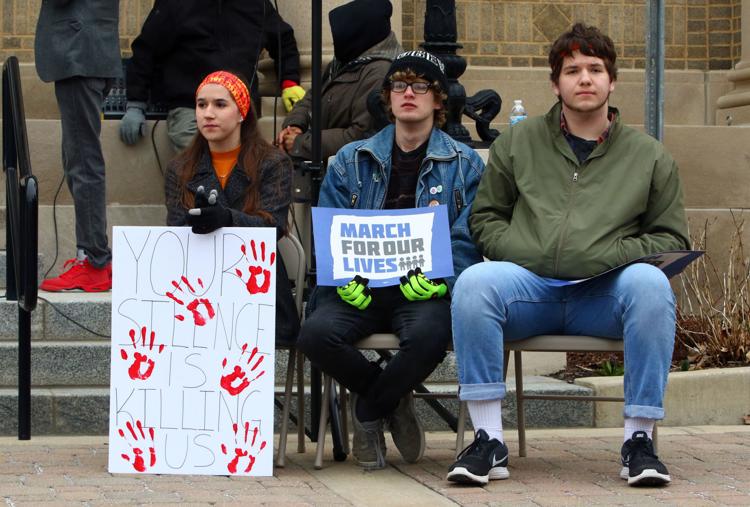 Gallery: March for Our Lives counterprotesters in Valparaiso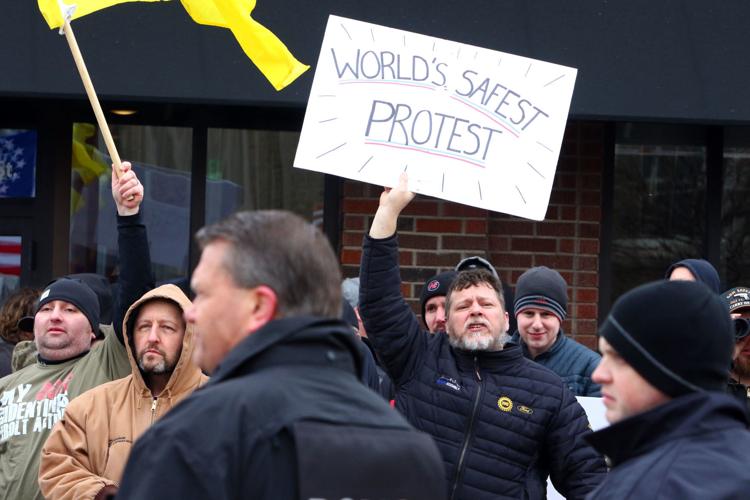 Gallery: March for Our Lives in Valparaiso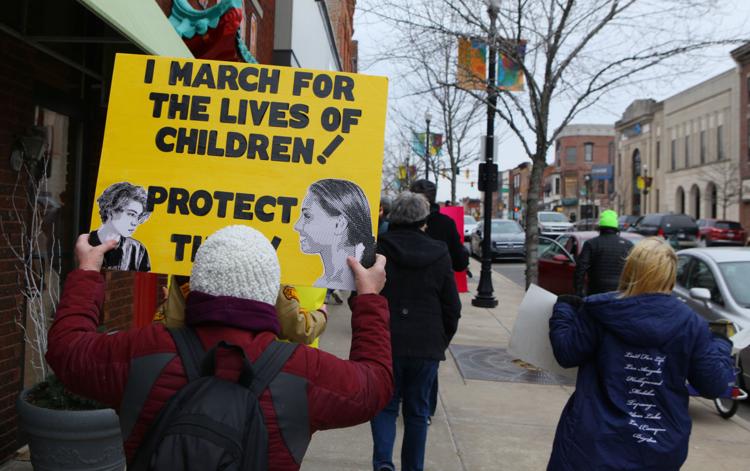 Gallery: March for Our Lives in Valparaiso
Gallery: March for Our Lives in Valparaiso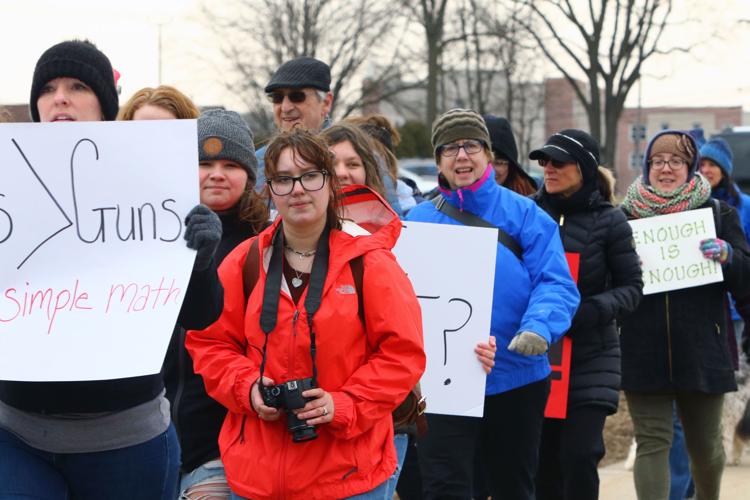 Gallery: March for Our Lives in Valparaiso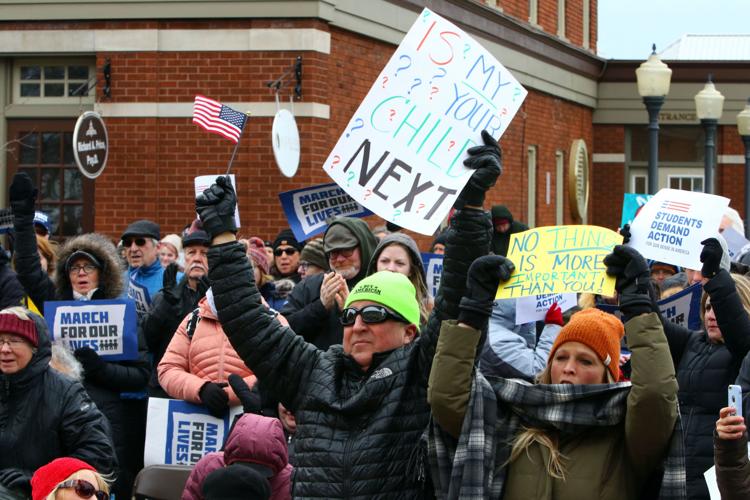 Gallery: March for Our Lives in Valparaiso
Gallery: March for Our Lives in Valparaiso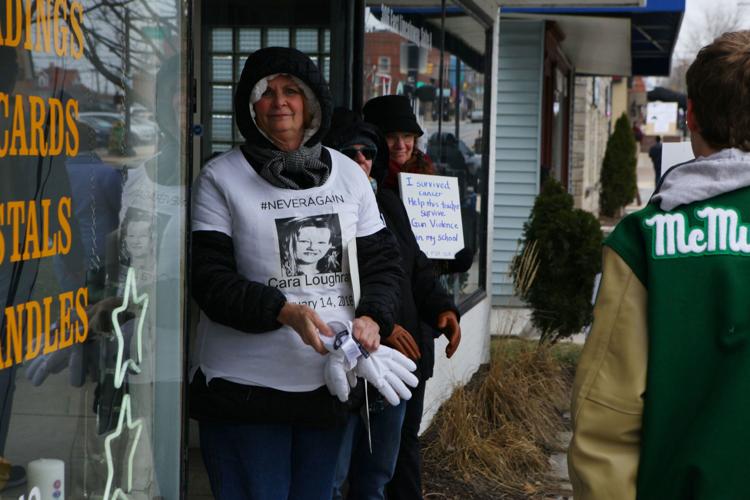 Gallery: March for Our Lives counterprotesters in Valparaiso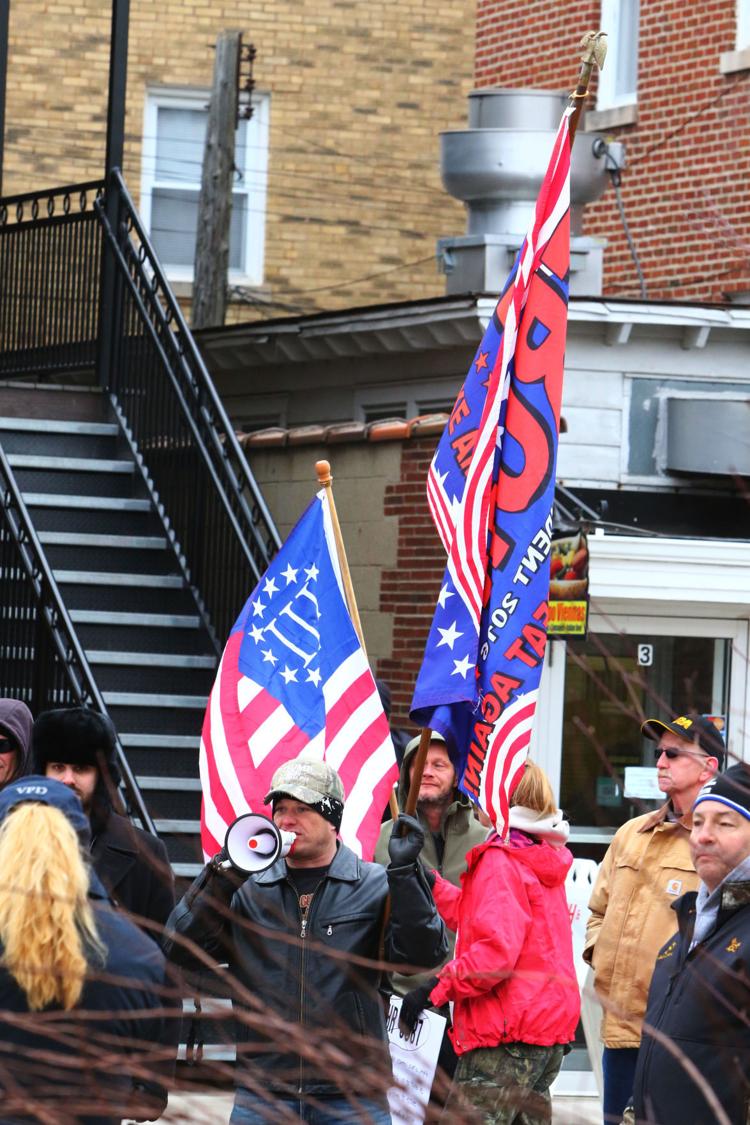 Gallery: March for Our Lives in Valparaiso
Gallery: March for Our Lives in Valparaiso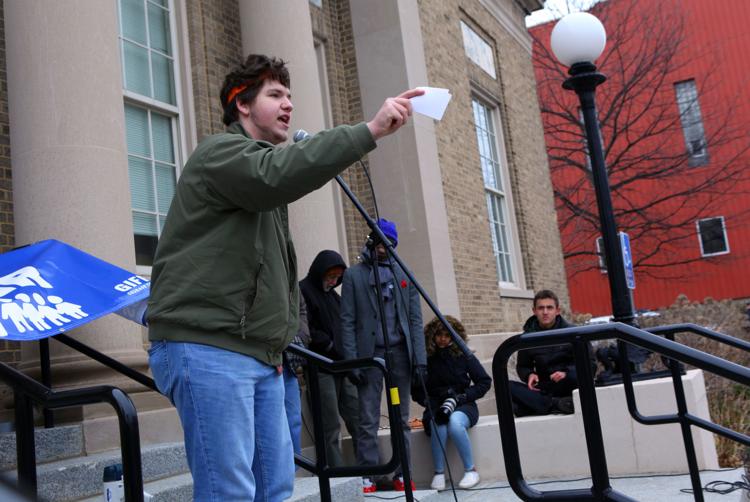 Gallery: March for Our Lives in Valparaiso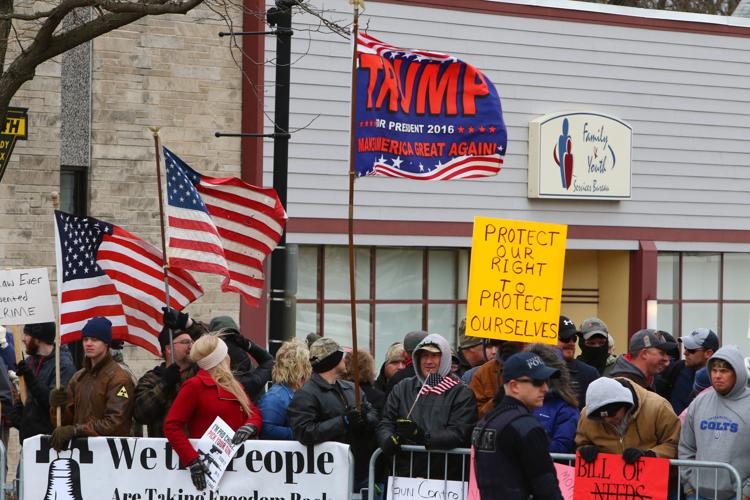 Gallery: March for Our Lives in Valparaiso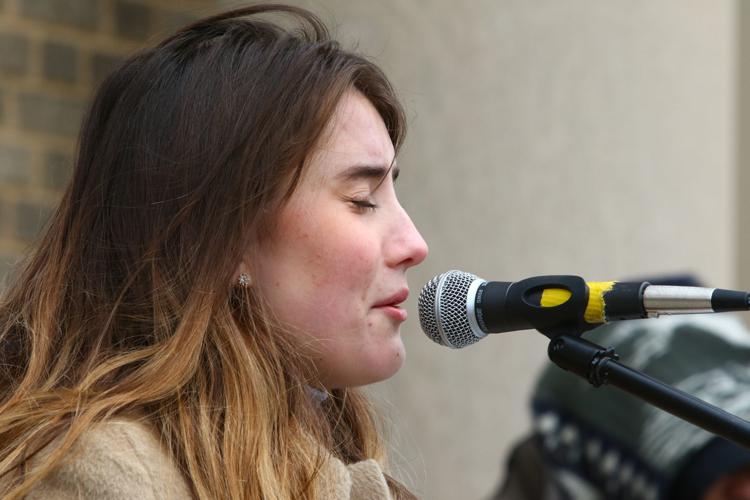 Gallery: March for Our Lives in Valparaiso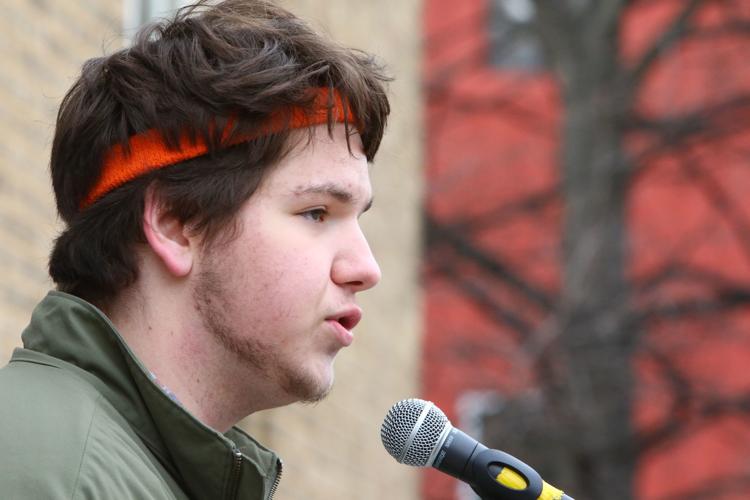 Gallery: March for Our Lives in Valparaiso
Gallery: March for Our Lives in Valparaiso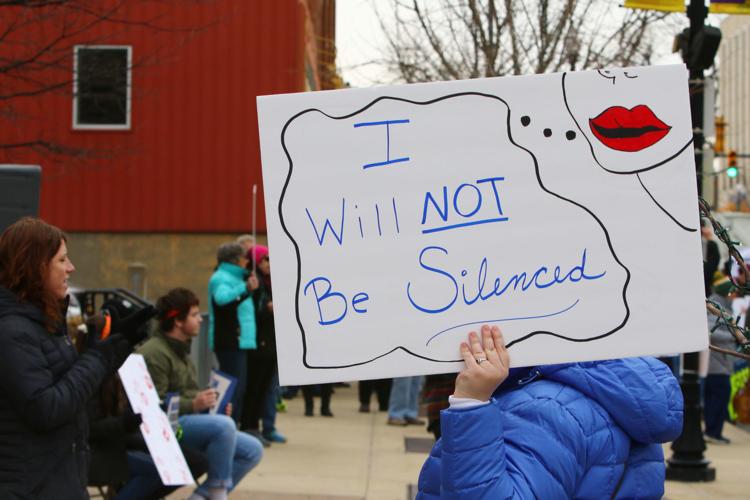 Gallery: March for Our Lives in Valparaiso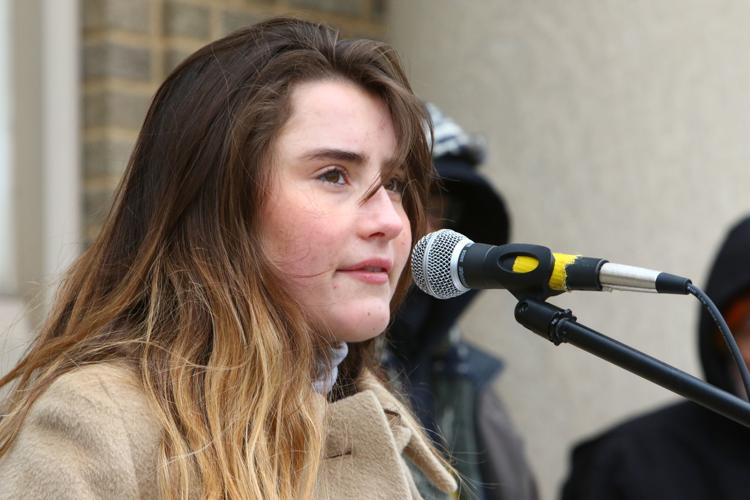 Gallery: March for Our Lives in Valparaiso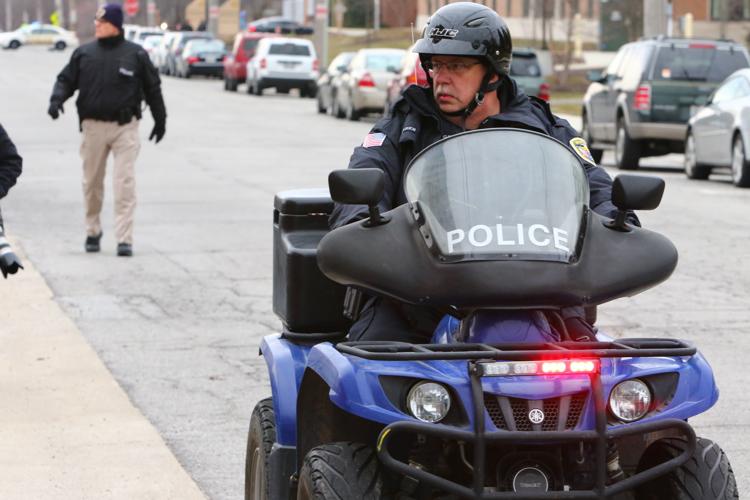 Gallery: March for Our Lives in Valparaiso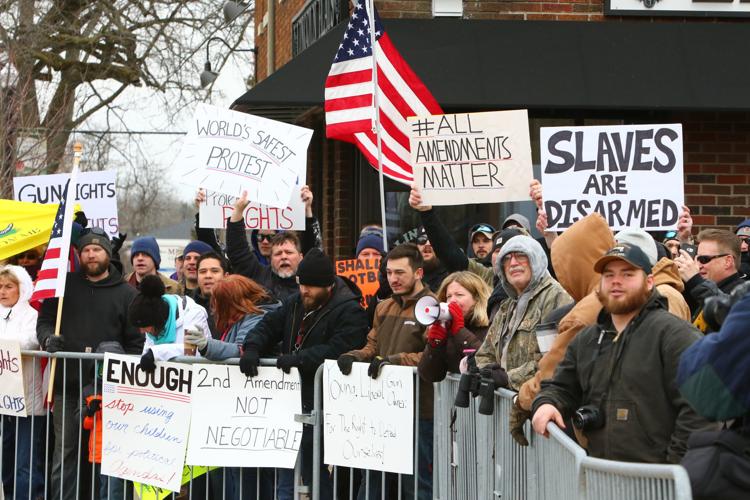 Gallery: March for Our Lives in Valparaiso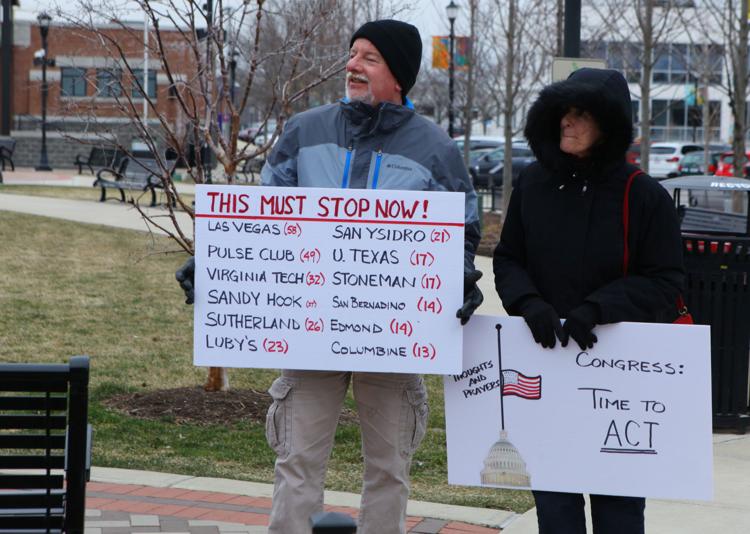 Gallery: March for Our Lives in Valparaiso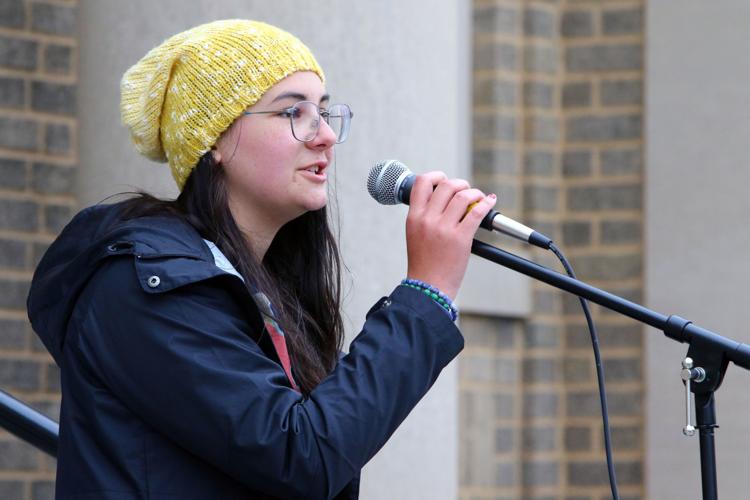 Gallery: March for Our Lives in Valparaiso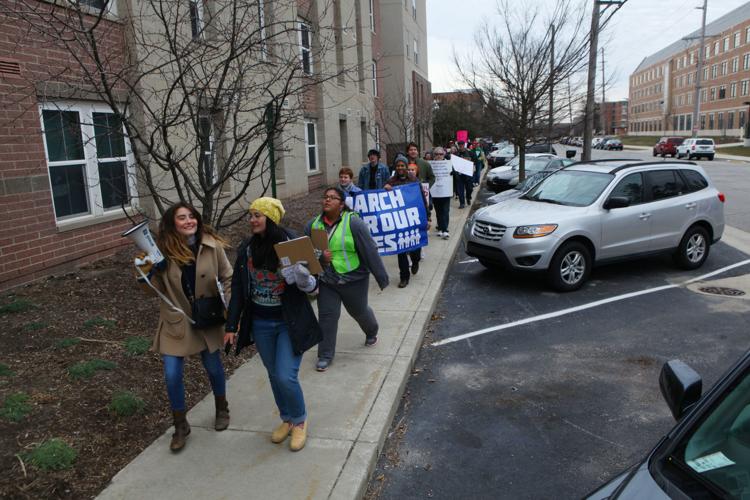 Gallery: March for Our Lives counterprotesters in Valparaiso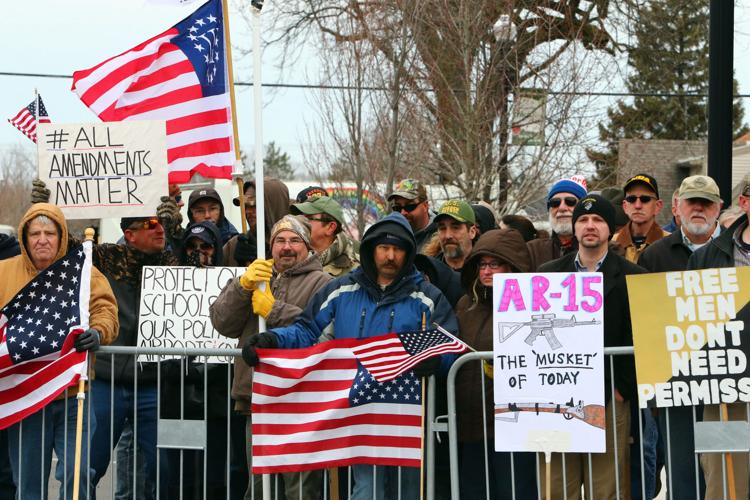 Gallery: March for Our Lives in Valparaiso