VALPARAISO — Steve Florer and Joe Fryday believe tattoos have the ability to help people heal.
It's one of the core themes of their Valparaiso-based business, Duneland Studio — a place they hope everyone feels comfortable visiting.
The two met six months ago at a Chicago tattoo parlor where Fryday worked. Florer had just moved to the area and was hired temporarily as a guest artist there.
The men — both 33 years old — immediately bonded over their shared tattooing philosophies. A bromance was born, and soon their relationship evolved from friends to business partners. Each wanted to open their own shop, so they decided to do it together in Valparaiso.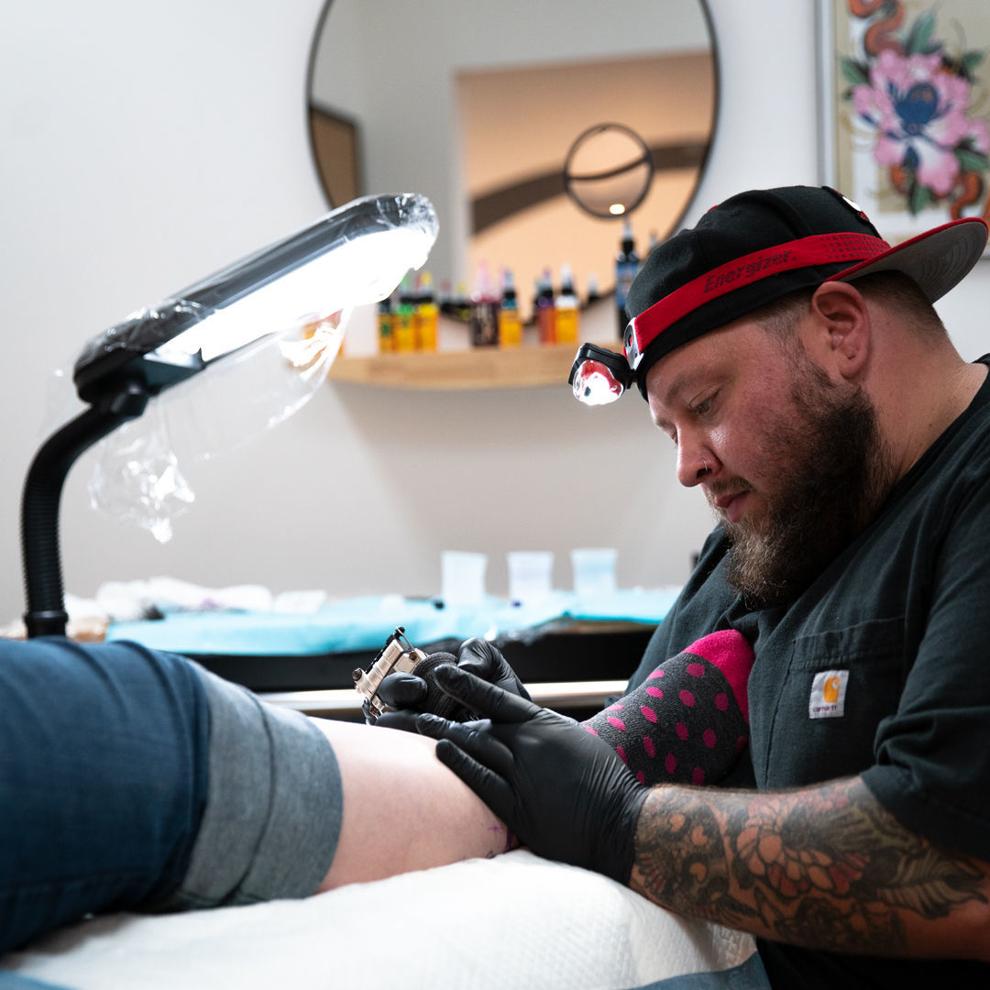 "Our eyes linked and that was it," Florer, a California native, joked.
"Then, we were in love," Fryday added with a laugh. "But seriously, we just shared a lot of the same vision on where the industry was at, where it's going and what we would like to do with our talents and our gifts. We don't disagree too much when it comes to that vision and mission."
Fryday said the studio, which opened three months ago at 1708 Lincolnway, is a stark contrast from what people typically think of tattoo shops. Instead, the men have created a bright, open space that almost mirrors an art gallery — something they did on purpose. The walls are almost completely free of decor and stark white, with only their individual tattooing areas really being customized.
"Our idea is that when you get that tattoo, you kind of become the piece of artwork rather than just collecting something off the wall," Florer said. "It's a place where people can kind of experience the tattoo and not be distracted or overwhelmed. … We pursue every tattoo as a collaboration between the artist and the client — it's an individualized process. And we don't want to force them into anything they aren't 100% happy about."
They hope the more modern, thought-out design is not just aesthetically pleasing, but provides a welcoming atmosphere that can draw people from all walks of life who are looking to tattoo themselves, especially those recovering from traumatic or life-changing experiences and want some type of catharsis.
Recently, the pair has seen an influx in breast cancer survivors looking to reclaim their bodies and regain lost confidence by covering their mastectomy scars with a personalized tattoo. They also have tattooed women who've had their breasts removed in hopes of preempting cancer or those looking to cover all different types of scars.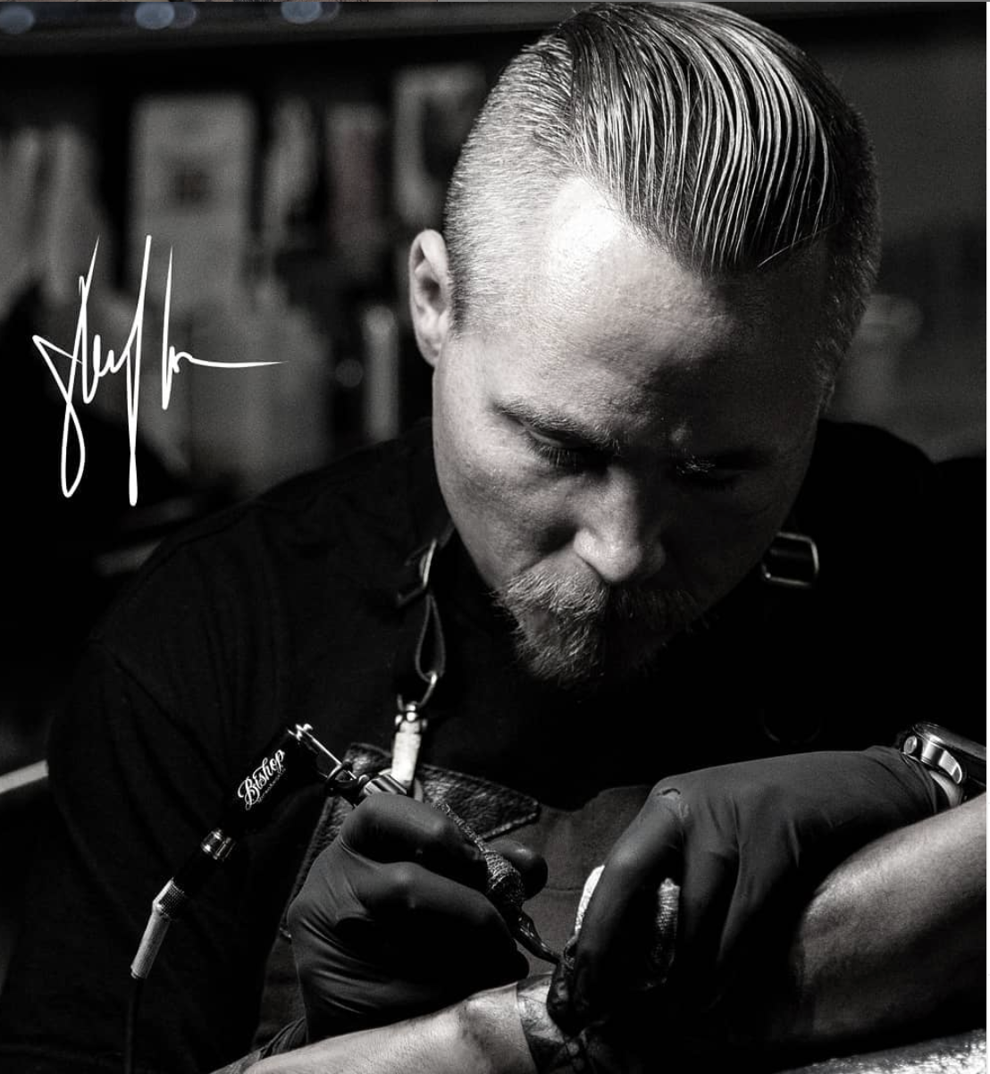 So far, Florer said he's worked with three survivors — a number he's looking to increase — since opening the Valparaiso shop. 
"I want to be able to contribute my talents and help through that process, you know. If they want to be able to recover using a really cool design to hide or get rid of those scars, then I'm happy to do it," said Florer, whose aunt died of breast cancer. "These women have sort of lost a piece of themselves, and we're just hoping to give a bit of it back by providing them with this new piece — a piece of us. And it's truly an honor to be a part of that."
"As tattoo artists, you don't get a ton of opportunity to give back to the community like this," Fryday added. "So, to be able to help make a negative experience more positive is really cool. We're not doctors, we're not surgeons. ... But we are able to help with the healing process, and that's exactly what we want to do. We want to help heal."
The men said tattooing scar tissue requires additional preparation and precision because the skin is now much thinner, which might cause the ink to spread and look like a bruise if it isn't applied with care.
The two said their experience of doing cover-up tattoos lent well to this process since the goal for both is to "take your eye visually off that space or to mask it" by adding something else. They also are able to cover stent or other scars, match skin pigments and do nipple reconstruction.
Fryday said women who plan to have a mastectomy or are healing from one can come to the shop and start the planning process if they are wanting a tattoo over the area. Anyone who is wanting to learn more, in general, is welcome to stop by, as well.
Florer said he enjoys seeing the women's self-esteem grow throughout the process, from the initial consultation to the actual tattoo. Sometimes it is as if he's tattooing a whole new person near the end.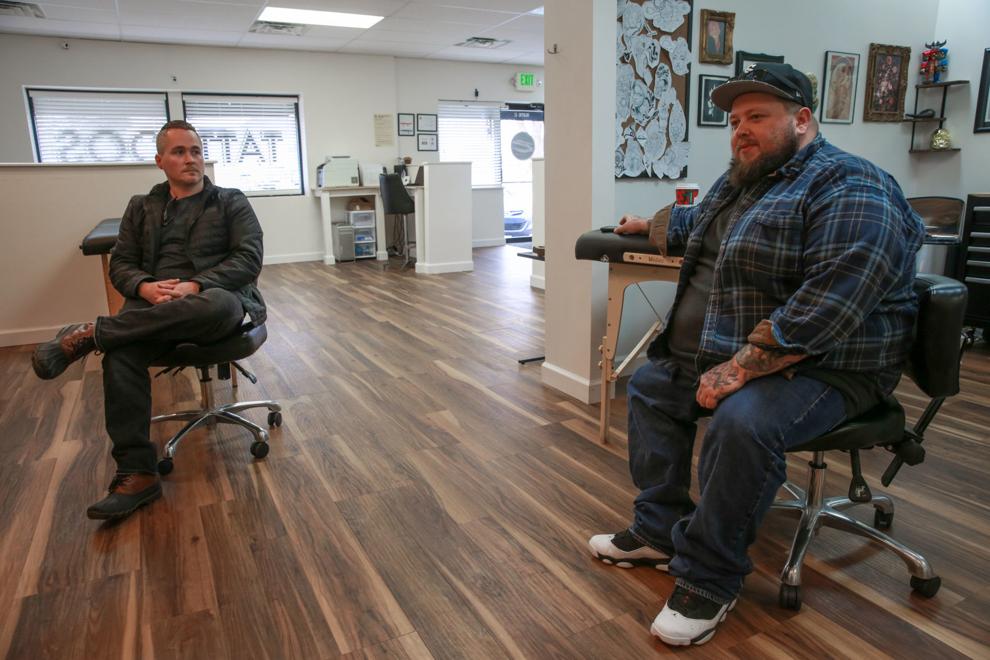 "The look of confidence and acceptance is huge, and it's a great feeling to be able to help somebody on their healing journey. … It's almost like you can customize yourself to be whoever you want to be," Fryday said. "We want to do more, and we want people to know this is an option for them."
"It's a good feeling to be able to say I'm a professional that's done stuff like this," Florer added. "It's just another cool thing we can do with our art. We are a resource, and we want to be used."
Duneland Studio is open from noon to 8 p.m. Tuesday-Saturday. Appointments can be made in person or by calling 219-286-3291. More information and pictures of their work are available at dunelandstudio.com or on the shop's Facebook page.