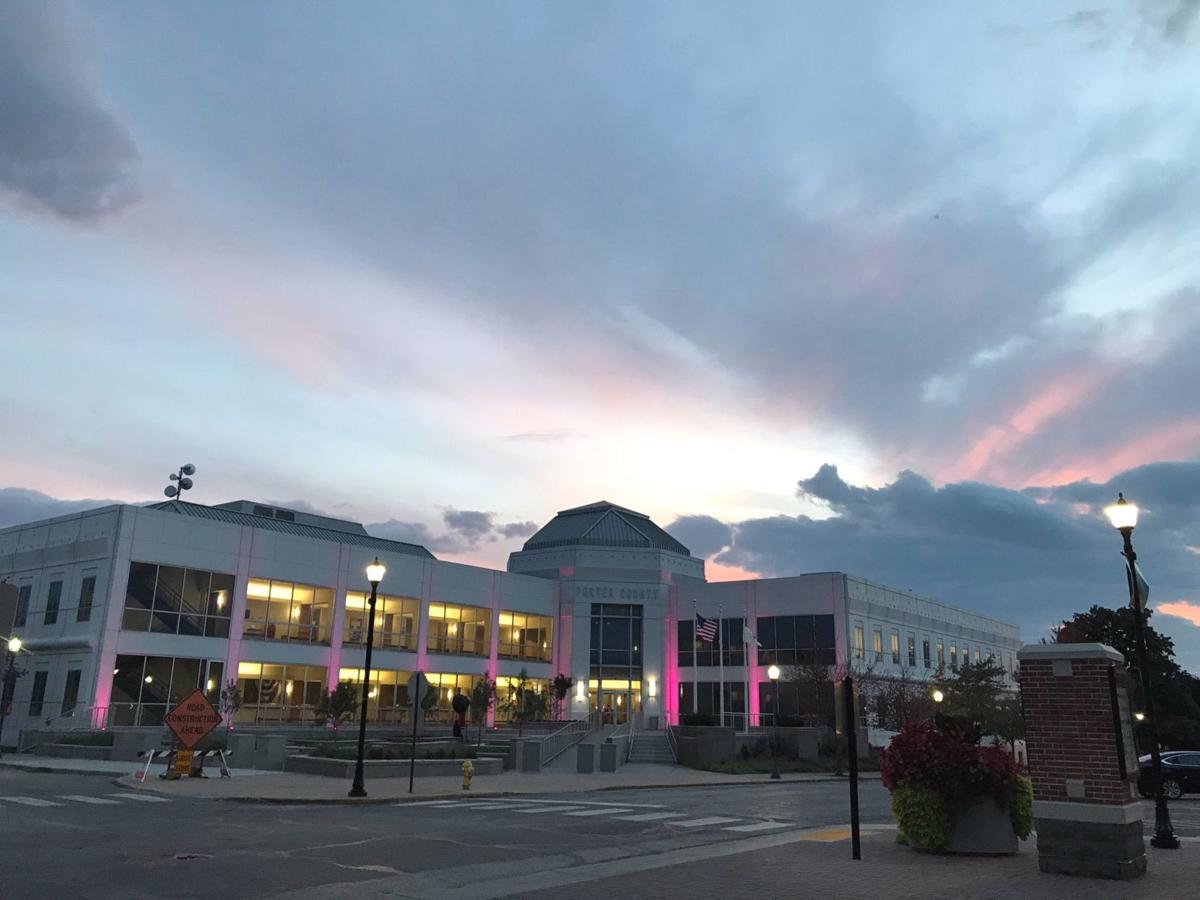 VALPARAISO — As additional businesses reopen, getting personal protective equipment is a challenge.
"PPE procurement continues to be problematic," Dr. Maria Stamp, Porter County Health Department's medical officer, told the Porter County Board of Health this week.
The department has received requests from dental offices and others who are having trouble obtaining PPE from their own vendors, Stamp said. But first responders are the first priority, she added.
"Right now, we just don't have a lot to offer," Stamp said.
The agency has received PPE from private donations, the Multi Agency Academic Cooperative and twice from the National Strategic Stockpile, she said.
"We also continue to look into complaints about businesses, people in parks being too close together. ... Most of those can be referred to law enforcement," Stamp said.
Last weekend's weather was beautiful, a stark contrast to this weekend, but it caused problems at Indiana Dunes State Park.
"We got calls about people relieving themselves in public," Stamp said, with the restrooms closed because of the pandemic.
"It was really hard to keep people inside" last weekend, she said.
The health department also participated in an exercise aimed at testing the ability to process patients quickly in the event medication needs to be distributed rapidly to a vast number of people.
That could be used to distribute a COVID-19 vaccine when it becomes available, she said. But it's also good to keep in practice in case of an anthrax attack or some other public health emergency unrelated to the current pandemic.
"It may become helpful in the future if we need to deliver vaccines in short order," Stamp said.
"We certainly couldn't get 170,000 people through there in any length of time" if the Porter County Administration Building were the only distribution site, she said, so the county is always looking for other locations that would be useful.
When a vaccine for COVID-19 does become available, the method for distributing it remains unclear.
"The only real precedent we have is H1N1. We did some mass vaccinations then," Stamp said. But now pharmacists are permitted to administer vaccines, so the distribution channel might be different.
Health department attorney Dave Hollenbeck said with restaurants reopening Monday, there might be a need to increase time spent on restaurant oversight.
Kouts' police chief was praised for distributing the rules to every restaurant in town.
With the farmers market season, rules were put in place for the market masters, as those operators are called.
The operators agreed to space booths farther apart, not offer free samples and to skip musical performances. The farmers markets will offer only food and other essential products, and the number of vendors was pared.
"They've all been overwhelmingly supportive," Hollenbeck said.