Veterans have always had a special bond with one another. No one but another veteran knows what military service and war is like.
There is a group of veterans, however, who take that bond one step more. They are the some 1.8 million who have been awarded the Purple Heart for being wounded in combat.
Frank Garcia, of Hammond, knows. He was wounded twice in 1969 in Vietnam.
Ted Uzelac Jr., of Portage, knows, too. He was wounded in Iraq in 2005.
Garcia is a member of the John R. Kondra Chapter of the Military Order of the Purple Heart, based in Hammond. It is the only chapter in Northwest Indiana.
Uzelac, Portage's assistant police chief, wants to change that. He, with the help of the Hammond chapter and Indiana division of the MOPH, is attempting to charter a chapter in Porter County.
"It is an organization that its members, everyone of them, was wounded in battle while engaged with the enemy," said Uzelac, adding the MOPH addresses the needs of those veterans and is the only group that specifically represents the "wounded warriors" and Purple Heart recipients.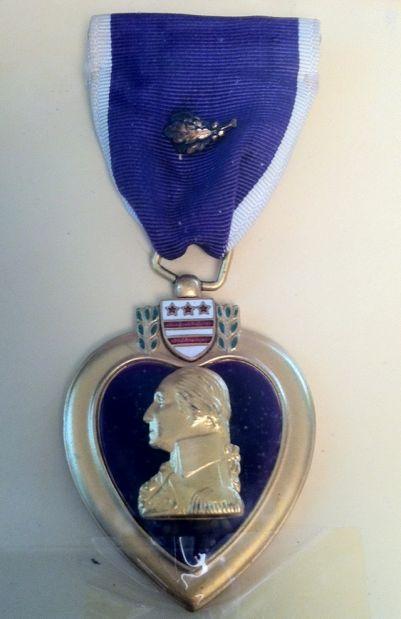 Keep reading for FREE!
Enjoy more articles by signing up or logging in. No credit card required.
Uzelac's father and grandfather also were Purple Heart recipients.
Garcia said there are 117 members in the Lake County chapter, which was founded in 1998.
The exact number of Purple Heart recipients in the Region and state is unknown. According to the Indiana Bureau of Motor Vehicles, 5,802 Purple Heart plates were issued in 2015 in the state. Of those, 400 were issued in Lake County; 199 in Porter County and 140 in LaPorte County. BMV spokesman Dennis Buterbaugh said those numbers may not be reflective of the actual number of Purple Heart recipients because a recipient may purchase more than one license plate and some may have none at all.
Garcia said the purpose of the group is to help other veterans. Much of the assistance comes in helping file benefit claims. He said they are also working on a memorial at Harrison Park and participate in various charitable efforts.
"We are all combat wounded veterans. We have a bond that others don't have. We have been through the same thing," Garcia said.
Nationally, the group's mission is to "foster an environment of goodwill and camaraderie among combat wounded veterans, promote patriotism, support necessary legislative initiatives, and most importantly, provide service to all veterans and their families."
It offers a network of trained service officers and assistants to help veterans. The organization also operates a volunteer, Americanism and scholarship program. In 1992 it established a Purple Heart Trail through all 50 states to recognize men and women wounded in action.
Uzelac said he needs to gather at least a dozen new members to form a Porter County chapter. Any Purple Heart recipient in Porter County may reach Uzelac at tuzelac@portage-in.com.