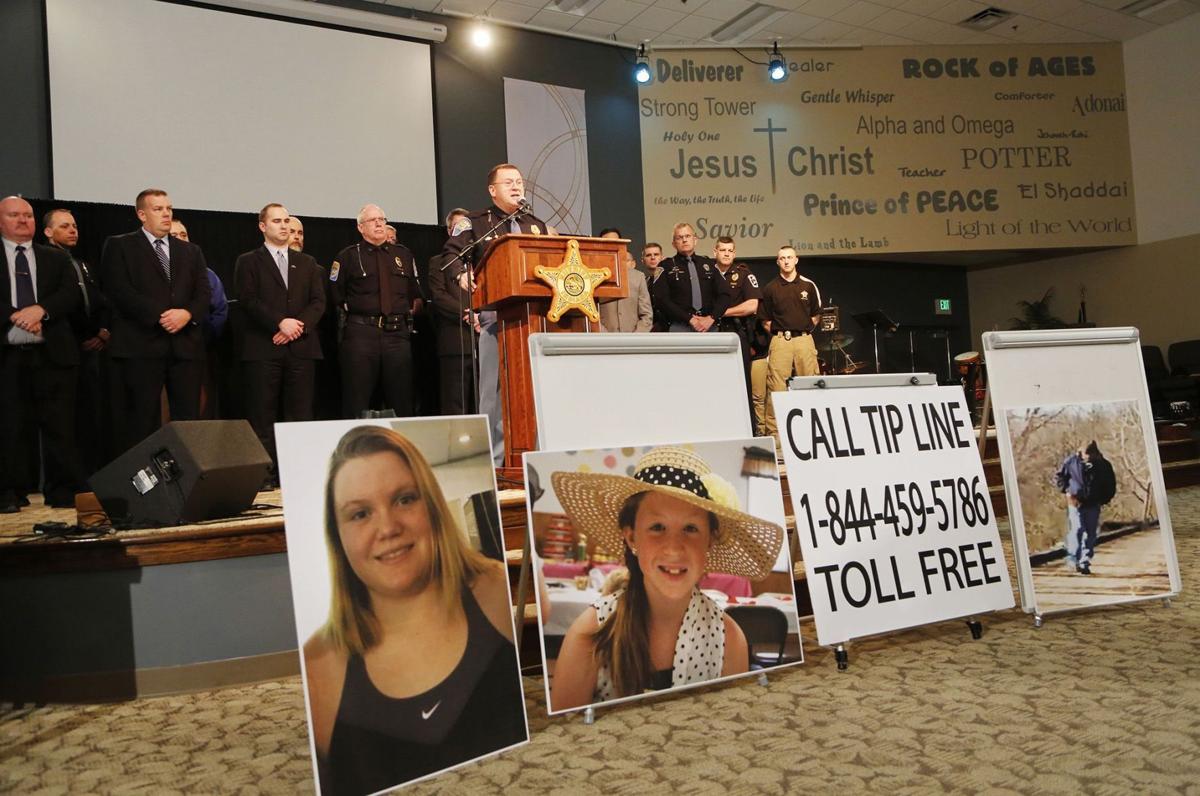 More than 80 miles separate much of Northwest Indiana from the wooded area in Delphi, Indiana, where two young girls were found dead Feb. 14.
The distance is irrelevant to Portage Assistant Police Chief Ted Uzelac, who is among a few local police officers helping out with the high-profile homicide investigation.
"This kind of crime has no boundaries," he said. "We're here to help."
Police said the bodies of 14-year-old Liberty German and 13-year-old Abigail Williams were found a day after they vanished during a hiking trip.
Authorities have released two grainy photographs of a man they consider the main suspect in the killings and audio of a male saying, "Down the hill." Police say those came from German's cellphone.
A reward fund for information leading to an arrest in the case has grown to nearly $220,000.
Federal, state and local police agencies have come to the aid of the small community of Delphi, which Uzelac said is best described as just south of the Indiana Beach amusement park and resort.
In addition to Portage and Valparaiso, other local agencies lending a hand include the Lake County Sheriff's Department, the Pulaski County Sheriff's Department, and the Gary, Hammond and Hobart police departments, said Bob Ramsey, supervisory special agent for the FBI's GRIT Task Force.
The local officers, who serve on several federal task forces, have been rotating in for a day or two to assist with the large number of leads the case has generated, Ramsey said. The officers began assisting shortly after the homicides, he said.
"There is no indication of any link to the Region," Ramsey said.
The Lake County Sheriff's Department assigned a detective as part of the FBI GRIT initiative, said sheriff's spokesman Mark Back.
Valparaiso Det. Melanie Sheets is among those on the site.
"She is going to be there as long as they need assistance from her," said Valparaiso Police Sgt. Mike Grennes.
He said the department reached out and decided to commit Sheets after discovering that there were multiple leads that needed to be followed.
The benefits of joint investigations flow both ways, Grennes said.
"She's picking up experience she could bring back to this department," he said.
Uzelac said that as a result of federal and state involvement, there are a lot of "assets" in place at the investigation headquarters, located in an office building that is marked for sale.
"We're proud to be a part of this," he said.
Portage Police Chief Troy Williams, who also sent Detective Jeremy McFadden to Delphi, said he decided to offer help because "the murder of two young teens cannot go unanswered.
"Collectively as law enforcement you want to be able to tell both sets of parents that we did everything possible to bring the killer to justice," he said. "It is the right thing to do."
Porter County Sheriff Dave Reynolds said his department had an officer helping out a couple days in Delphi.
"Also, several of our detectives are receiving tips and are following them up," he said. "This consists of suspects that need to be interviewed and eliminated as suspects." 
Uzelac said he has added the investigation to his usual duties, and still is stopping in at the Portage police station each morning before commuting south to Delphi.
Grennes said Sheets volunteered to represent the department in the investigation as part of her usual shift. It's common for departments to help one another in this way, he said.
"I cannot fathom what those parents and that community are going through," Williams said. "It will absolutely also take a toll on the investigators as well, and having some extra hands to help supplement the investigation is a smart decision."
Times staff writers Sarah Reese and Steve Garrison, and The Associated Press contributed to this report.