Region soldier's fate learned 45 years later
EAST CHICAGO — Claudia Carr never gave up hope she'd hear that knock at the door.
Sure, Donald "Butch" Carr would be in his 70s, and would have to explain where he'd been for the past four decades, why he never called or wrote. But she'd be happy to see him nonetheless.
She now knows that day will never come.
Carr recently was notified that her brother-in-law's remains had been located in the jungles of Vietnam, nearly 45 years after his plane disappeared during the war.
That news ended a saga that featured false sightings and Vietnamese locals carrying around pieces of the late soldier's bones as good-luck charms. The twists and turns in the case could fill a book.
"It was surprising in a way, and it was a relief," Carr, 78, said of the disclosure. Laminated newspaper clippings and her brother-in-law's military medals were spread out on her kitchen table. She still lives in the same house, in a trapped-in-time neighborhood of small, steep-roofed homes in East Chicago, where she and her husband reared their children.
"It's been so many years now," she said. "Why did it take so long?" 
Butch Carr was born Dec. 10, 1938, at St. Catherine Hospital, the son of Marie and Donald Carr Sr. His lone sibling, Matthew "Buddy" Carr, recalled to The Times in 1991 that Butch was energetic even as a baby. "Boy, when he started moving around, we found out how feisty he really was," Buddy said. "And he never changed."
Butch was an athlete at Roosevelt High School, going out for football, baseball and wrestling, before attending Butler University. In 1961, a few credits shy of graduation, he decided to join the military. Stationed at a base in San Antonio, he met his future wife, Carol, a flight attendant whose father also was in the Army. The Carrs adopted a son, Donald Jr., in the mid-1960s.
In 1966, Butch served his first tour of duty in Vietnam, extending it by six months. Back stateside, he completed an elite training course at Fort Benning, Georgia, before returning to the war a second and then a third time.
Butch hardly saw his family in the intervening years. His dedication to the military ultimately cost him his marriage. "He was a career soldier, and that was his job," his ex-wife told The Times in the early 1990s. "Did it cause disputes? What do you think? Of course it did."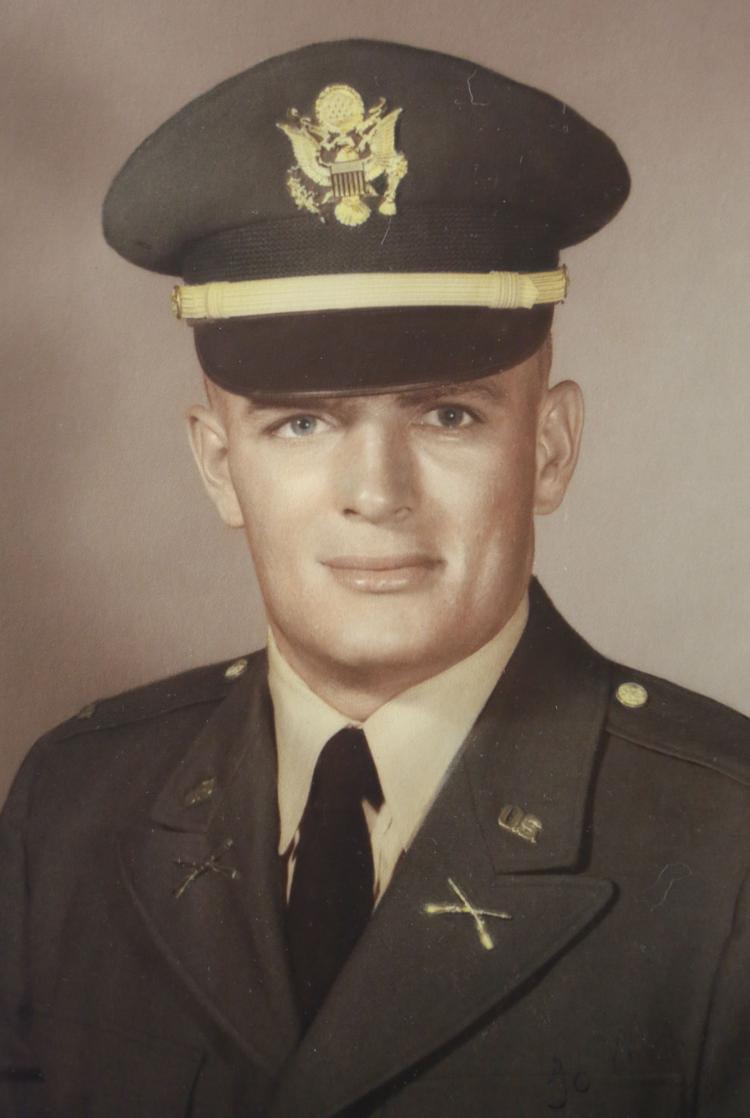 At 1:20 p.m. on July 6, 1971, Carr and his pilot, Air Force 1st Lt. Daniel Thomas, took off from a Thai airfield for an armed surveillance mission over the Ho Chi Minh Trail, which the North Vietnamese used to get supplies into South Vietnam. Earlier that year, President Richard Nixon had ordered the incursion into Laos to cut off the enemy's supply route.
At 3:30 p.m., Carr radioed the command center to say the weather conditions were deteriorating. A half hour later, a reconnaissance team on the ground in South Vietnam reported hearing an explosion. Rescue teams couldn't get in because the area was so saturated with enemy activity. A dayslong aerial search yielded nothing.
On July 9, a hot, summer day in East Chicago, Buddy Carr and some friends were putting up a shed in his backyard. Claudia was preparing food in the kitchen when she heard a knock at the front door. She saw a military officer standing there, and immediately knew it was about Butch. Buddy talked to the officer before taking him across the street to his mother's house to give her the news.
Two years later, the Army wrote Buddy to tell him his brother wasn't on a list of prisoners of war the North Vietnamese presented during peace negotiations. Three years after that, Maj. Donald G. Carr, promoted upon his disappearance, was officially declared dead.
But Carr's family never gave up hope. They thought that since he was in the Green Berets, a Special Forces unit, he perhaps had gone deep undercover in southeast Asia with the CIA. They figured he would show back up after his spy mission was complete.
In the early 1990s, Buddy and Claudia Carr were at an American Legion convention in Indianapolis when they got word that a photo supposedly of Butch being held captive in a Laotian prison camp had surfaced.
The man in the picture, grinning with a heavily creased face, stood beside black metal bars, wearing a blue Polo shirt. He looked about the age Carr would have been at the time. While the two weren't identical, you could see the resemblance, especially considering Carr's facial features would've been worn from years in captivity.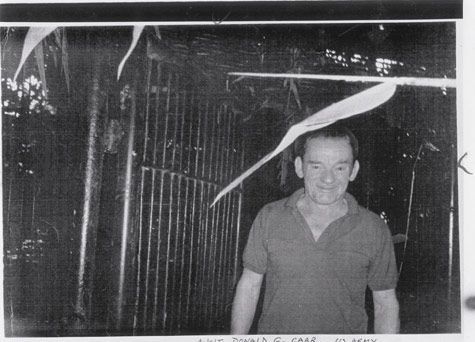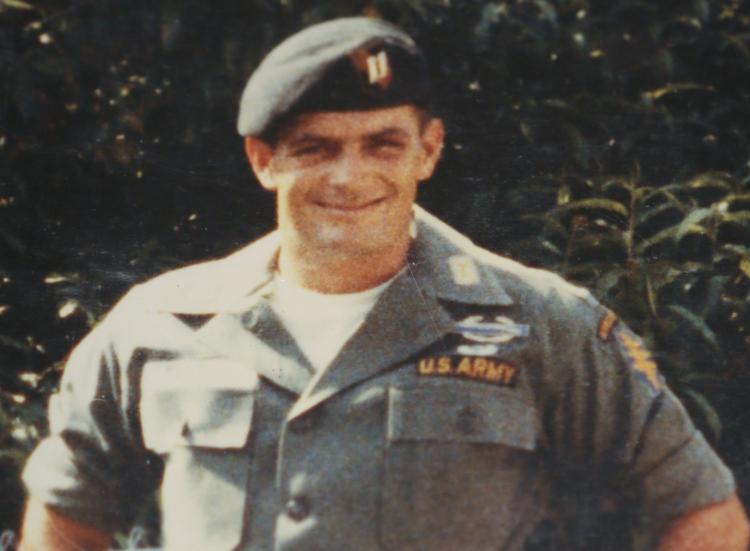 Several of Carr's loved ones believed it was him. The late Jack Bailey, a retired Air Force officer and controversial prisoner-of-war hunter, had released the photo to the media, claiming he had intelligence that Carr, though brain damaged from the plane crash, was alive. A forensic examiner determined the man in the photo was Carr. Military investigators wouldn't rule it out.
Carr's relatives, along with other relatives of the more than 2,000 service members still missing in southeast Asia, urged Congress to investigate the POW issue. A Senate committee was formed. Contentious hearings were held.
"I don't think I've dealt with any family in all my years of Congress who acted with more composure and self-control given the grief they were going through," said U.S. Rep. Pete Visclosky, D-Ind., who pressed the Pentagon for answers on the Carrs' behalf.
Karen Kirkpatrick, a cousin of the Carr brothers who grew up in LaPorte, actually moved to Washington for a time, hoping to get to the bottom of whether American POWs were still out there.
"Butch was so much of my life growing up, I had to find out if there was a chance he was alive," said Kirkpatrick, 74. "I thought I'd go to D.C. and find out. It didn't work out that way."
The photo was determined to be a fraud. It was taken not in Laos, but at an exotic bird export facility in Bangkok. The man in the photo was identified as Gunter Dittrich, a German citizen who trafficked in illegal animals. The forensic expert retracted his earlier testimony. Confronted with the evidence, Bailey punched an ABC news reporter in the face on national television. A U.S. Senate committee ultimately found no evidence POWs remained alive in Indochina.
No one seems to know for sure the motive behind the hoax. POW charities like Bailey's were accused of inventing the sightings to drum up money. Bailey and another POW-hunter reportedly both received the photo from an anti-communist fighter in Laos who was the son of that country's overthrown right-wing leader.
The late Christopher Cox, who covered the case for the Boston Herald, wrote that the scam may have been the handiwork of the Russian government, trying to discredit American investigations into whether POWs with technical expertise had been transferred to the Soviet Union for interrogation.
In March 2014, Owen Bell, a Canadian expat, was giving a motorcycle tour in southern Vietnam. At a sightseeing stop, he encountered a young Vietnamese man dressed in combat fatigues (apparently a local fashion statement) making a hard-to-believe claim. The man said a few of his friends, while on a hunting excursion four years earlier, had come upon the wreckage of an American military plane with a body nearby.
To prove it, the guy showed Bell a bone fragment he carried around for good luck and a copy of a dog tag, belonging to a Donald G. Carr.
Later that day, Bell Googled Carr's name and found an article Cox had written about the search for the solider. This guy might be telling the truth after all, Bell thought.
Bell later met with the man and his friends, three tribesmen who were nervous about being found out by Vietnamese authorities. Bell, assuring them he would keep their identities confidential, broached the idea that the American government might pay reward money for information about missing soldiers.
The men went on to tell Bell about how, during that hunting trip in the jungle, they encountered an aircraft that resembled a frog, with a tail and two legs, and a dead body about 10 to 15 feet away. They admitted goofing around and playing with the defunct machine gun for a bit, before selling what they could for scrap. They showed Bell the original dog tags, as well as more pieces of bone.
The government had always assumed Carr went down in Laos, but the wreckage was in Vietnam. However, Bell, who moved to the country after marrying a Vietnamese woman in Canada, was familiar with the mountainous region they were discussing. It's near a part of the Ho Chi Minh Trail that juts into Vietnam.
"The jungle takes over everything within days," the 58-year-old explained during a Skype interview.
"You can't see from overhead. There's just jagged valleys, over-covered with big teak trees with giant canopies. It's just incredibly dense, and incredibly beautiful, which is the reason I'm here."
Bell reached out to the U.S. government to find out whether rewards were available for such information. He never got a straight answer.
It didn't matter. The next month, the Defense POW/MIA Accounting Agency was contacted by a Vietnamese citizen claiming to know where Carr's remains were located. Bell believes his source also told the Americans, thinking money was coming his way (it wasn't). A DPAA spokeswoman didn't reveal the identity of the tipster but said a follow-up investigation yielded Carr's dog tag.
Carr's remains were returned to the U.S. that summer, and officially identified last August. The crash site was excavated earlier this year. The cause of the crash has not been determined.
"It was a surprise for me, and my mom got a little bit of relief," Don Carr Jr., now 50 and living in San Antonio, said of the discovery. "There was an end to the story if you will." Carr said burial plans will be finalized once the government releases the remains.
A few months ago, Marty Dzieglowicz, an American Legion East Chicago Post 369 member who follows the cases of missing-in-action soldiers, heard from a friend that Carr's remains had been located. He checked the DPAA website, but didn't find any results for service members from Indiana.
Then he remembered Carr had lived in Texas. When he went to the list of repatriated soldiers from the Lone Star State, he saw Carr's name.
"It's a bittersweet thing," Dzieglowicz said. "We've always felt there was a chance he might come home. He came home a different way than we expected."
At bingo night in East Chicago, he mentioned it to one of Claudia Carr's cousins, who in turn broke the news to her.
During a recent interview at her home, Claudia Carr expressed disappointment that no one from the government notified her that Butch's remains had been found. She's also sad her husband went to the grave still believing Butch might be out there, alive. Buddy Carr died in 2001, at age 70, after a battle with Alzheimer's.
"Even after my husband passed away, I kept thinking Butch is going to knock on the door one of these days and say, 'I'm here,' " she said. "That never happened, so."
The family did have some closure, when they held a memorial service for him in the 1970s, at St. Stanislaus Church. But they still had faith he might one day return.
Claudia remembers Butch as a humorous, gregarious guy. She recalled him lying to the hospital where she had her first child, saying he was her husband just so he could see his nephew (visitation rules were stricter in those days).
She discussed the six weeks Butch, his wife and child stayed at her home while his mother was ill. "I did all the cleaning, all the cooking," Claudia said. "I thought I was going to lose my mind."
Butch was part of her life even when he wasn't there, from the media circus surrounding the photograph, which brought TV crews to her quiet East Chicago neighborhood, to her husband's unending search for his brother. That's all over now.
But the story lives on. After her son dug some of Butch's memorabilia out of storage, her 9-year-old granddaughter started looking through it. She's now interested in the case.
"It's been a real exciting life," Claudia said, in a calm, reflective state, staring down at her kitchen floor, reliving the memories in her mind. "I could write a book."