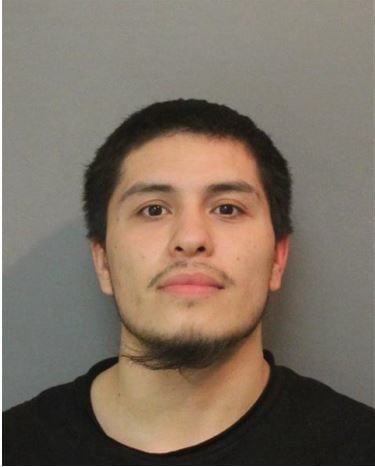 CROWN POINT — A Hammond man was charged with shooting at another man in retaliation for a road rage homicide earlier this month, court records show.
Eric A. Patino, 24, told police he shot at Ricky A. Scott III outside Scott's Hammond home May 14 because he believed Scott was responsible for the May 5 shooting death of Patino's friend Uriel Arambula, records say.
Scott, 22, of Hammond, told police someone shot at him May 14 as a blue minivan sped down an alley by his home in the 600 block of Wilcox Street and he returned fire with an AK-47-style rifle, records show.
Scott, four other adults and a 1-year-old child were at the home during the May 14 shootout, records state.
Scott was charged May 21 with murdering Arambula, 25, of Hammond, during a fight that broke out May 5 at Adrian's Tire Repair in the 1100 block of Michigan Avenue. He's being held without bail.
The fight at the tire shop happened after a road rage confrontation between Arambula's friend, and Scott and Scott's co-defendant, Orlando L. Berrios, 23. Arambula's friend drove to the tire shop to seek help, court records state.
Berrios was charged with felony counts of intimidation, criminal recklessness and battery resulting in moderate bodily injury in connection with the May 5 shooting at the tire shop. His initial hearing was set for June 10.
Patino wasn't involved in the road rage shooting, records show.
Scott told police Patino began threatening him on social media in the days after Arambula was killed, documents state.
Patino admitted he drove a blue minivan near Scott's home May 14 and was chased by three vehicles, records state.
"Instead of leaving the area, Eric Patino said he wanted to continue to taunt them so he drove back through the alley" behind Scott's home and saw Scott crouched down holding a gun, records state.
Patino told police he backed up, hit something and then sped down the alley and fired a .45-caliber handgun because he thought the man he'd seen crouched down would shoot first, records state.
Patino was charged May 19 with felony counts of battery by means of a deadly weapon and criminal recklessness. A magistrate entered not guilty pleas on his behalf during an initial appearance May 20.
Get local news delivered to your inbox!
Subscribe to our Daily Headlines newsletter.