As civil unrest over police brutality against minorities continues fomenting throughout our nation, millions of Midwesterners are being served by police forces that, by percentage, look nothing like them.
That is a key finding of a sampling of 68 different municipal, county and state police departments spanning Illinois, Wisconsin, Indiana and Minnesota through a special Lee Enterprises investigation.
Amid protests alleging systemic racism in police departments throughout the country, reporters at 14 Midwestern newspaper and online media companies owned by Lee worked together to measure the diversity, or lack thereof, in police agencies throughout their news markets.
The resulting data in the sample ultimately compares the racial and ethnic makeups of those 68 police agencies with the equivalent racial and ethnic populations, as reported in the most recent U.S. Census estimates, served by those agencies.
In all, the Lee Enterprises Midwest sampling analyzed data from police departments that provide services for 29.2 million people living in those four states.
In many cases, the gaps discovered between the way minorities exist within those populations and their representation on police forces are wide.
By percentage, the Lee Enterprises Midwest analysis shows:
Whites had an outsized presence in 62 of the 68 police agencies as compared to the populations within those cities, counties and states, and the widest gaps exist across urban, suburban and rural communities.
Blacks citizens are the most under-represented population in the sample, with 62 of the 68 agencies having a lower percentage of Black officers than the populations of the communities served by those agencies.
56 of the 68 police agencies had a lower percentage of Hispanic officers than Hispanic citizens living within their borders.
Minorities, as a whole, were under-represented in 61 of the 68 police agencies. 
It's an issue with which law enforcement and other public officials throughout the Midwest say they have grappled for years -- in some cases generations.
Local and national minority advocacy groups have long pushed for diversity in hiring so police agencies contain a look and life experience closer to that of the populations the agencies serve.
Some Midwest police agencies, including Wisconsin's Madison Police Department, have made deliberate efforts to hire minority officers commensurate with their populations.
Black citizens make up 6.8% of the Madison population, according to the most recent U.S. Census estimates. Meanwhile, the capital city's police department has a sworn force that is 8.6% Black, making it one of only a handful of departments within the Lee sampling in which Black people have a larger police-to-citizen ratio.
Other departments, including the police agency in Merrillville, Indiana, are on the opposite end of the diversity spectrum.
Despite its existence within the urban core of one Indiana's most heavy concentrations of minority citizens, Merrillville had the widest gap in the Lee sample between between percentages of minorities within the population versus the police force.
Merrillville's Black residents account for 44% of the town's population. Meanwhile, only 5.3% of its sworn police officers are Black, according to the agency.
Most police and other public officials interviewed for the Lee diversity analysis acknowledged diversity in proportion to community demographics is important on police forces.
But challenges persist in recruiting that balance, and diversity within police ranks is no panacea for the systemic racism alleged by many who continue seeking reform throughout the nation's web of law enforcement agencies, many officials throughout the four states say.
Merrillville Police Chief Wiley Luther Cuttino is sworn in this June by Clerk-Treasurer Kelly White Gibson. 
The Merrillville Police Department's new administration seems to realize something needs to change to bridge the wide gap in how it reflects the diversity of the community it serves.
Assistant Police Chief Kosta Nuses said Merrillville's new top cop, Chief Wiley Luther Cuttino, is in the early stages of a new recruitment strategy that partners with local schools on an Explorers-type program.
Cuttino, who was sworn into the role in June as the department's first Black chief ever, hopes to interest more diverse youth in joining police ranks through that program.
Merrillville isn't the only department serving a diverse urban community in the Midwest to fall short in reflecting community racial and ethnic demographics.
As one of the largest and most diverse cities in the state, Hammond, Indiana's police force is made up of 22.5% in minority officers versus the 65% of minorities that make up the municipal population, department and Census data show. It's the second widest gap of its kind in the Lee Midwest data sampling.
Meanwhile, white officers compose 77.5% of the Hammond Police Department's force, while white citizens account for only 37.8% of the city's population.
And in Crown Point, Indiana, a suburban community about an hour south of Chicago, the city recently announced the hiring of its first Black police officer -- ever.
The move brought the department in this heavily white community from a police force that reflected nothing of its 5.4% Black citizens to a force that is now 2% Black.
Just north of Chicago and a short distance from the Illinois border in Racine, Wisconsin, the police officials say they struggle to close the gap between a population that is 53% minority with a police force comprised of 18% minority officers.
It's the biggest racial diversity gap among any of the Wisconsin communities analyzed in the Lee Midwest sample.
In 1992, The Journal Times in Racine published a story titled "Cop force still white, male."
Nearly 30 years later, while more women have joined the Racine Police Department, the number of Black officers has only gone up by one.
Racine Police Chief Art Howell, who became the city's first-ever Black chief in 2012, noted that like the police department in Merrillville, Indiana, his department hopes to do a better job of identifying and attracting diverse police prospects at a young age.
"As we recruit new members under the current environment, significant changes in recruiting will be required," Howell said. "Potential officers will need to be identified at a relatively early age and cultivated within the communities they will eventually police."
Howell said he is working with Racine Unified School District to possibly establish a public safety "pathway" in Racine Unified high schools. Right now, RUSD high schoolers have nine Academy pathways to choose from, ranging from health sciences to culinary arts to computer sciences.
While many police officials throughout the Midwest acknowledge the importance of diversity within their ranks, nearly all cite various challenges to meeting the goal.
In Carbondale, Illinois, a college town of roughly 25,000, discussion about police reform has been ongoing for two years.
Attempting to maintain a police department reflective of its community has proven challenging as other departments — which target the same diversity goals — poach or compete for the best and brightest from Carbondale's minority police ranks, officials there said.
Of the city's 60 sworn officers, 56, or 93% of the force is white. This stands in contrast to the 58% whites accounted for in the overall city population. The total minority population of the force is 6.7%, but minorities make up 42% of the city's population.
City Manager Gary Williams and Police Chief Jeff Grubbs said diversity is something the city takes very seriously.
"There is a sentiment that government might work best when public agencies, the demographics of public agencies, match the demographics of the community," Williams said. "We try to hire through that lens."
But both officials noted Black officers there often are lured away by other, higher paying departments. Grubbs said of the sworn officers hired between 1991 and 2020, 22% were minorities.
In nearby Anna, Illinois, the police department has never hired a Black officer, according to reporting by the Southern Illinoisan.
White police officers in Anna comprise 100% of the force, even though the community has a 13% minority population.
Anna's hiring records notwithstanding, the Illinois Association of Chiefs of Police has made the hiring of more diverse police departments a key focus since 2018.
That year, the association signed a pact of "10 Shared Principles" with the NAACP State Conference. The document was borne from the civil unrest that exploded after a Black man, Michael Brown, was shot dead by police in Ferguson, Missouri, four years earlier.
"We believe that developing strong, ongoing relationships between law enforcement and communities of color at the leadership level and street level will be the keys to diminishing and eliminating racial tension," one of the focus areas said.
But exacerbating this goal are the very same social struggles that have fueled a renewed push for diversity in policing to begin with.
Isaac Wallner, 30, is a lifelong resident of Kenosha County, Wisconsin who still weighs a future career in law enforcement based on criminal justice classes he took in college.
Wallner, whose Wisconsin community is located just north of the Chicago area, also has organized several of the recent Black Lives Matter protests pushing for police reform in the community.
Unfortunately, the civil unrest surrounding the perceived treatment of minorities by police may be a stumbling block for more diverse police departments, he said.
"There's a major separation between the police department and the minority community because of the systemic racism. I feel that, due to that, they're not going to have many people of color that are going to go and apply for those jobs — because of the fear they have and the chip on their shoulder, rightfully so," Wallner said.
The focus on hiring more diverse police forces gained steam in the wake of George Floyd's death at the hands of police in Minnesota in May.
The death of Floyd and other Black citizens during encounters with police in recent months have spurred scores of violent riots and peaceful protests throughout the country.
Some Midwest police officials also worry the unrest that has exacerbated an already tenuous distrust between the Black community and police may impact the ability of law enforcement to recruit minority officers.
"I would fully expect to see fewer people of color apply and fewer people overall apply with the intense scrutiny on every move an officer makes," said Dan Donath, who heads the police department in Bloomington, Illinois.
Jeanelle Norman, president of the NAACP chapter in nearby Decatur, Illinois, said the issues go much deeper.
"It's about the perceptions that African Americans have about the police, and those perceptions are not very good," Norman said. "And whether those perceptions are true or false, they are there."
Miltonette Craig, an assistant professor in the Department of Criminal Justice Sciences at Illinois State University, said that impression is hard to shake.
"When it comes to those that are disadvantaged, high-crime, high-poverty -- then they don't see the police unless they are coming in for law enforcement purposes," said Craig, whose research focuses on racial disparities in policing outcomes.
Still, some Midwest police departments have managed to find a balance in the policing diversity formula.
"People in the community want to see officers that look like them," Madison, Wisconsin, police official Jennifer Krueger Favour said.
That sentiment is reflected in the makeup of the capital city's police department.
Krueger Favour, chief of personnel for the Madison Police Department, noted the department has no formal or specific goals or quotas for the hiring of minority officers. But its culture strives for diversity in hiring, she said.
With a city in which Black residents account for 6.8% of the population, the Madison Police Department fields a team of sworn officers that is 8.6% Black.
The percentage of overall Madison minority officers, at 20%, is more reflective of its community, which is comprised of 27% minorities, than most other departments throughout the Lee Midwest analysis.
The success of some departments in fielding diverse police forces shows challenges to this goal can be overcome, one Midwest diversity official said.
Vanessa Allen-McCloud, a Gary, Indiana, native and president and CEO of the Urban League of Northwest Indiana, said departments should make minority recruitment a top priority — even those that are cash-strapped or have long struggled to find minorities.
"These departments are saying 'Well, we can't find any (minorities).' My question to them is 'Well, how far are you casting your net?' Are you casting your net only in your neighborhood, or are you reaching out to those neighborhoods with an African-American population?" McCloud said. "Consult with your mayor, the controller, and find the money and make it a priority."
WATCH NOW: Riding Shotgun with NWI Cops series
WATCH NOW: Riding Shotgun with NWI Cops series
Catch up on all the action of the "Riding Shotgun with NWI Cops" police ride-along series by The Times.
The video series, which aims to air one new episode per month, has our reporters and videographers "riding shotgun" in the passenger seat of a Region officer's squad car each month, introducing you to the men and women who patrol our streets while taking you inside the work of their police shifts.
Gallery: National unrest hits Region
Gallery: National unrest hits Region
Merrillville protest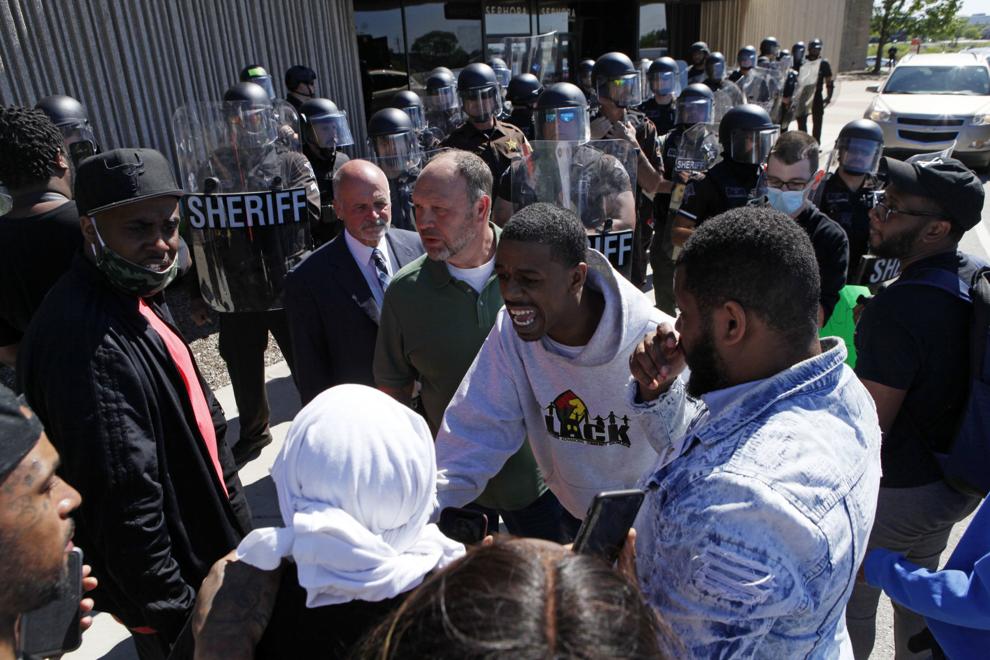 Hammond protests in solidarity with Minneapolis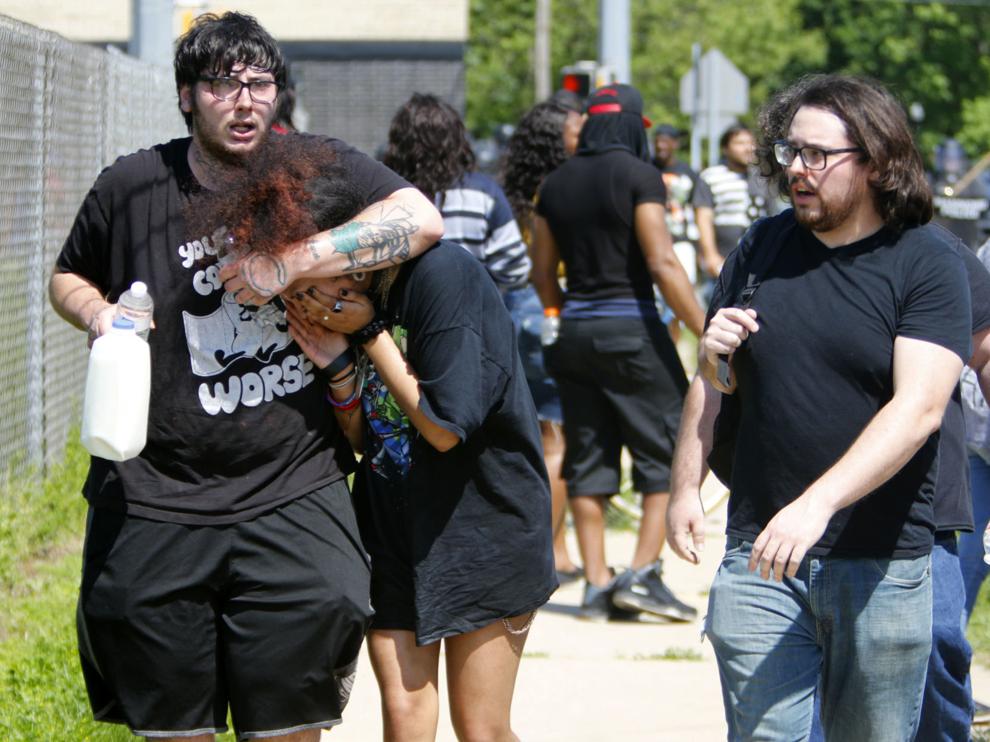 Lake Central peaceful protest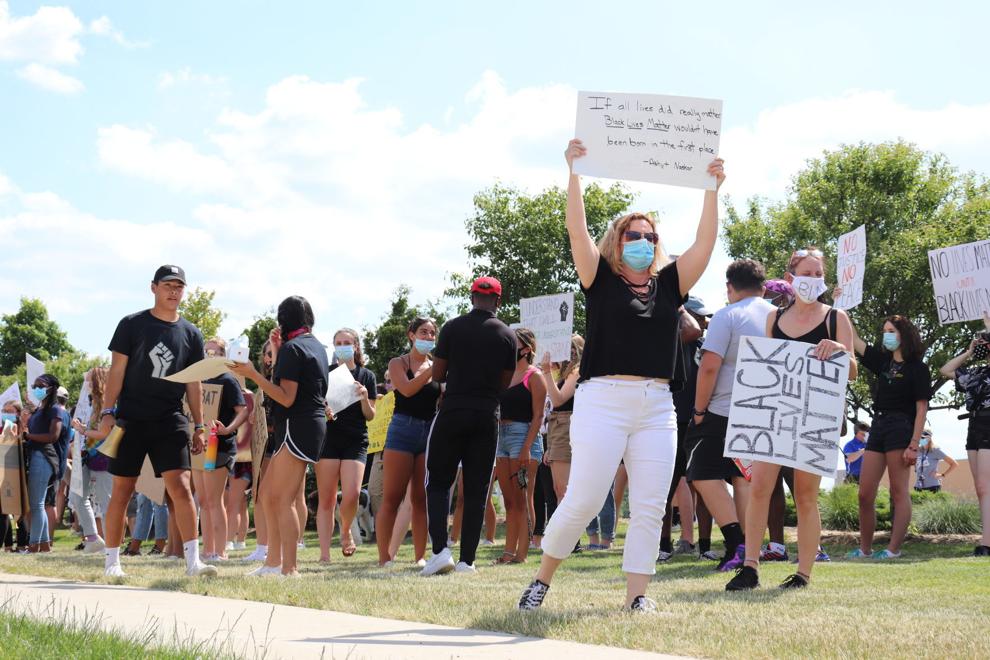 Lake Central peaceful protest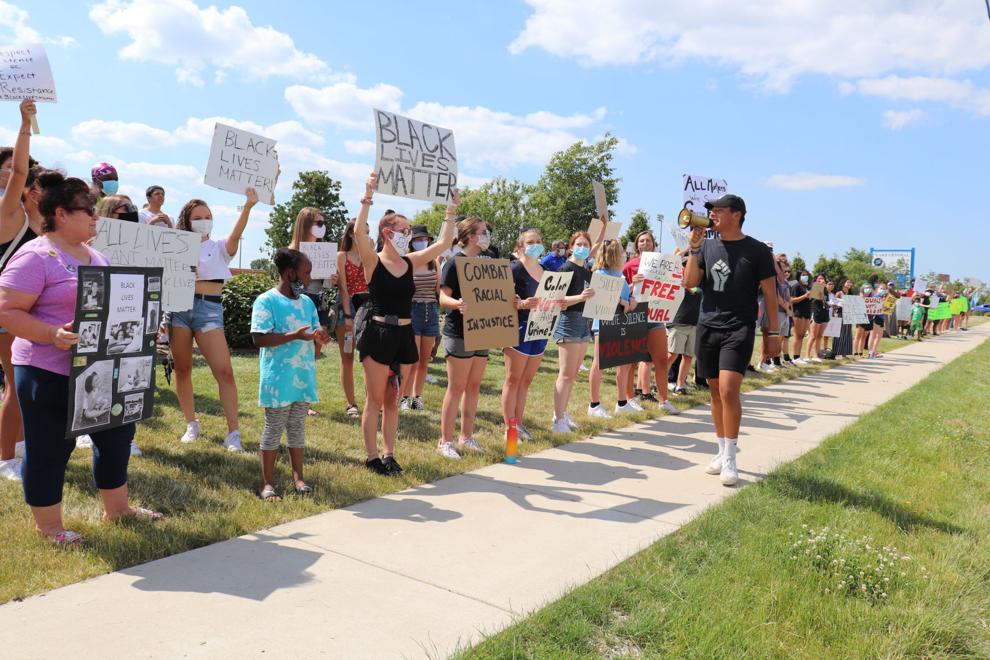 Lake Central peaceful protest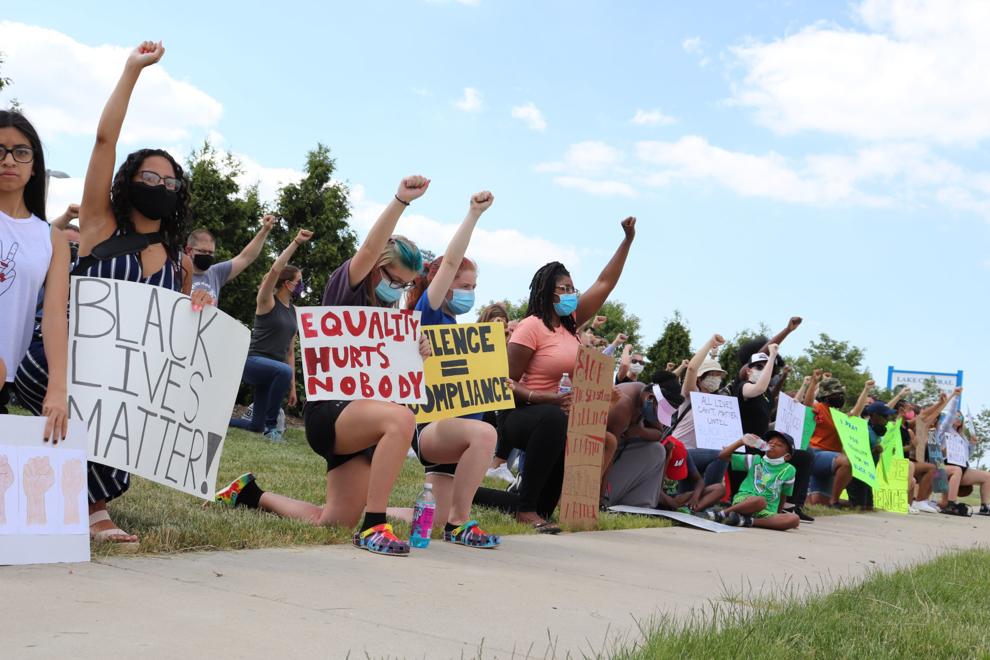 Lake Central peaceful protest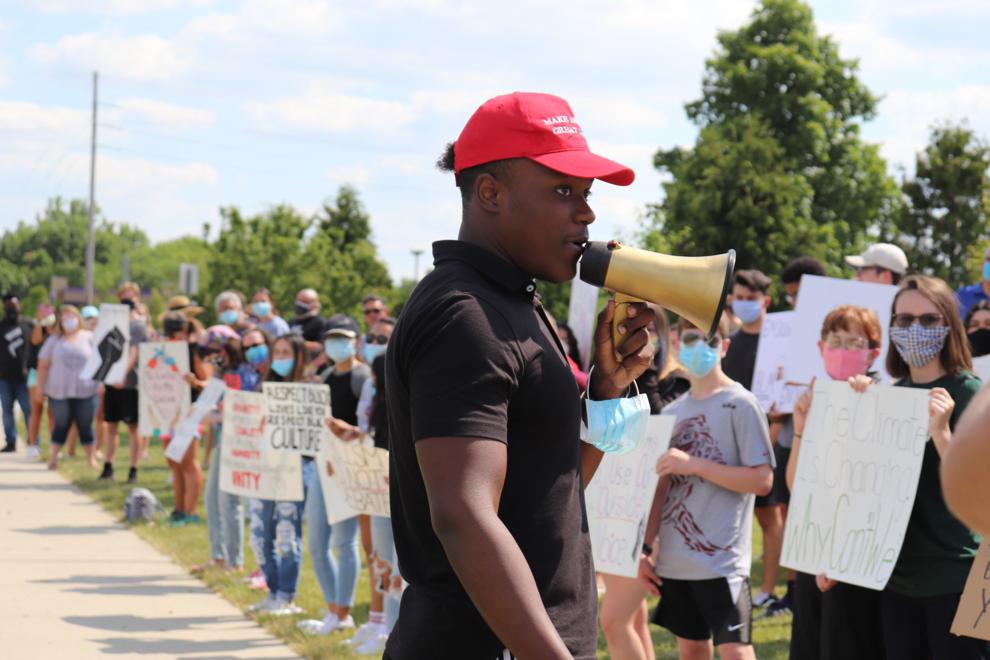 Valparaiso protest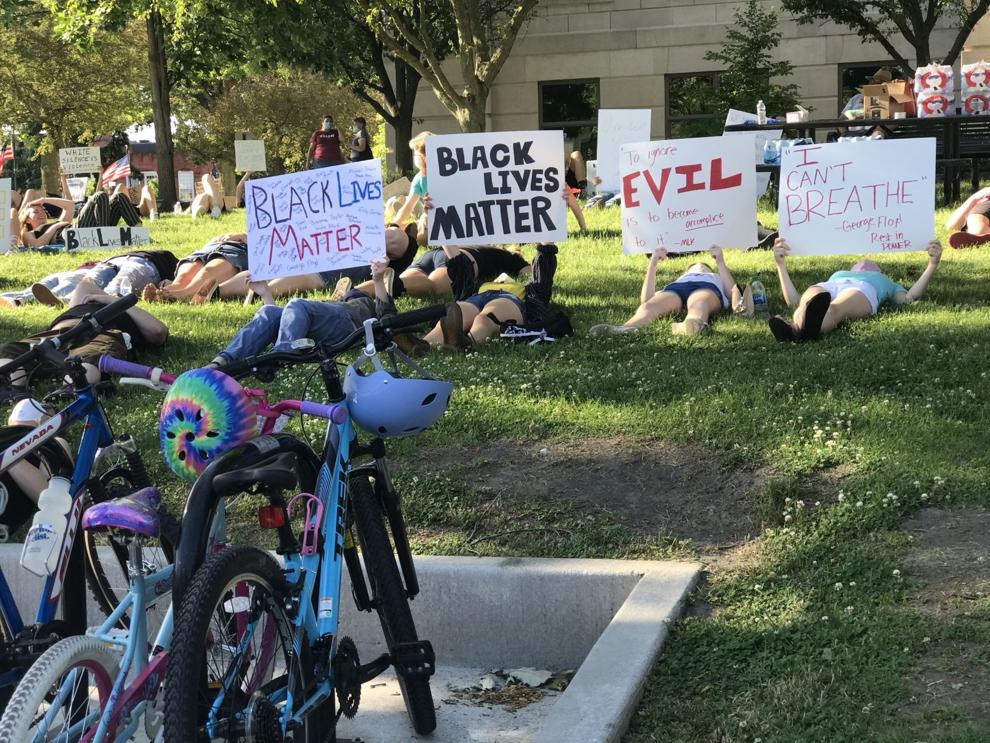 Valparaiso protest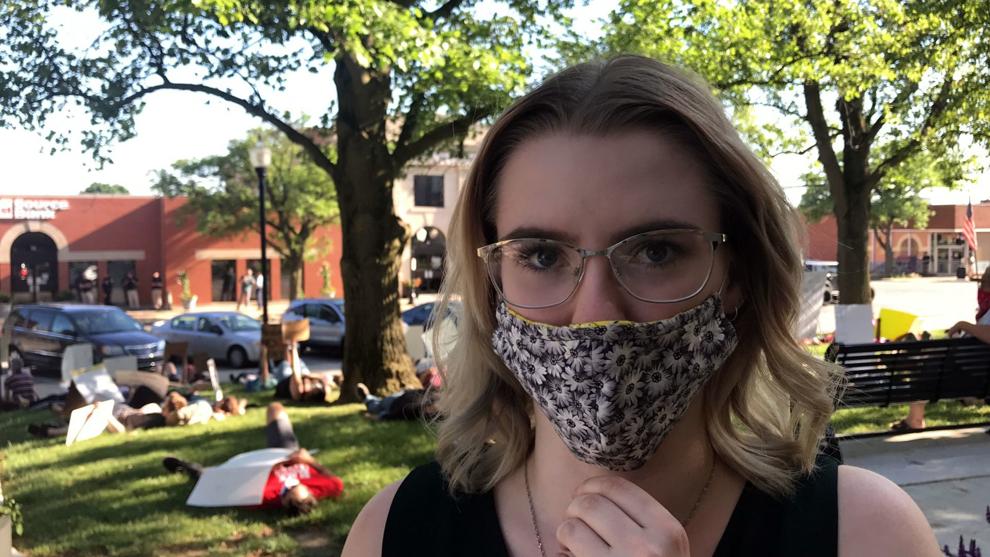 Valparaiso protest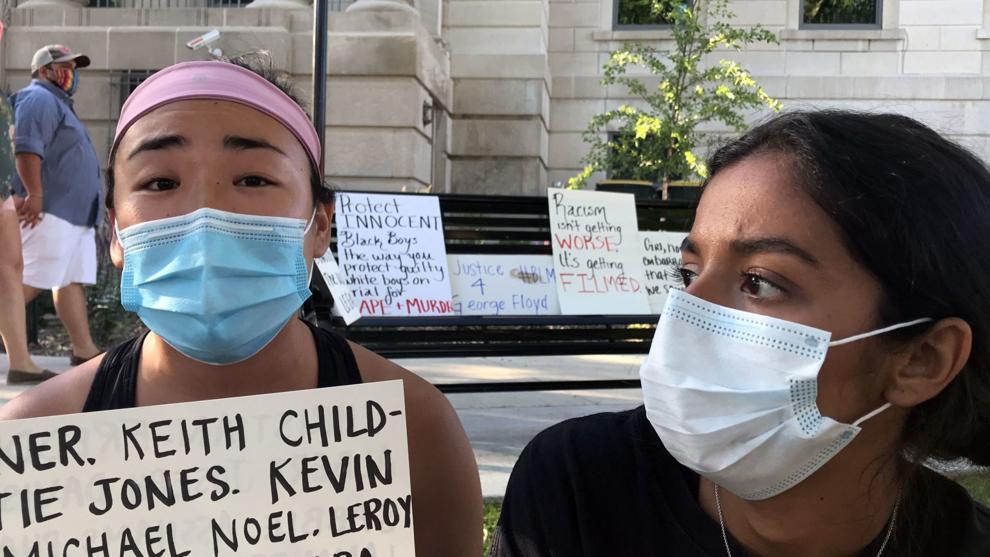 Valparaiso protest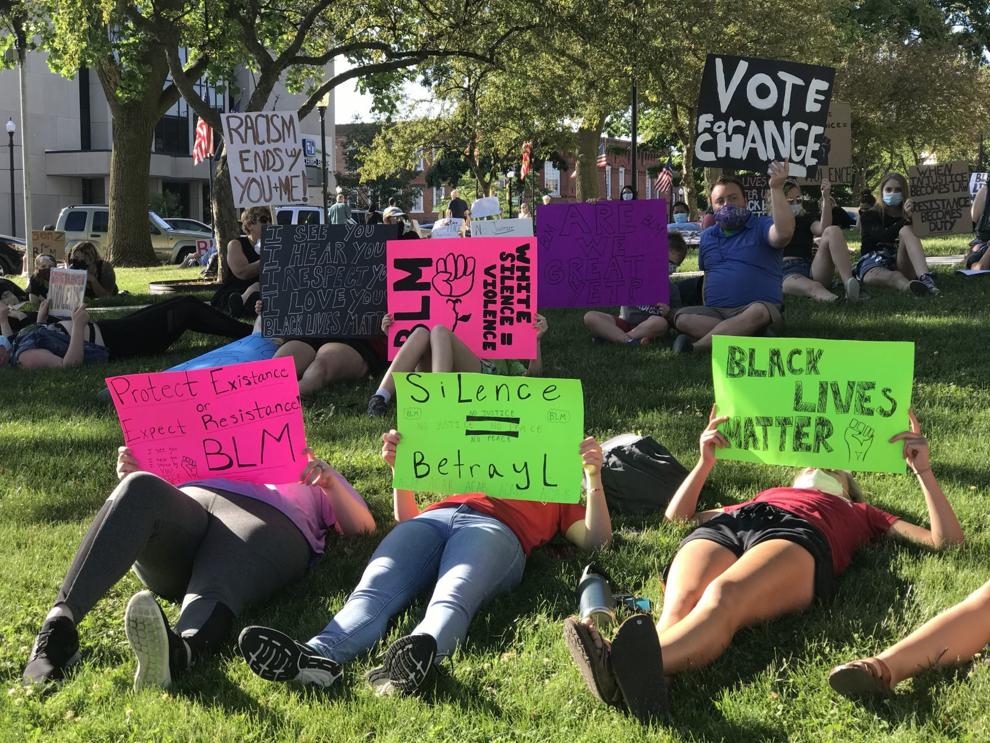 Valparaiso protest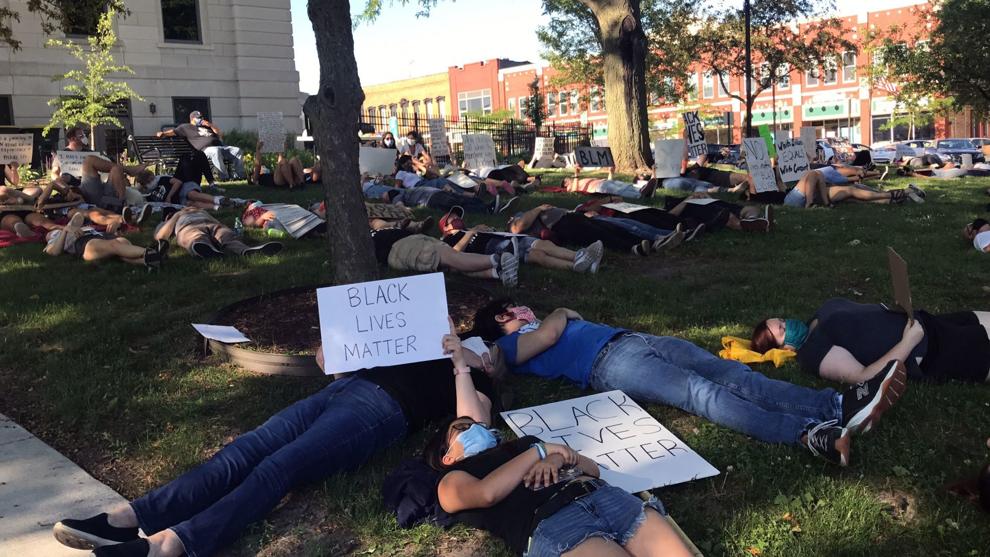 Lake Station Black Lives Matter protest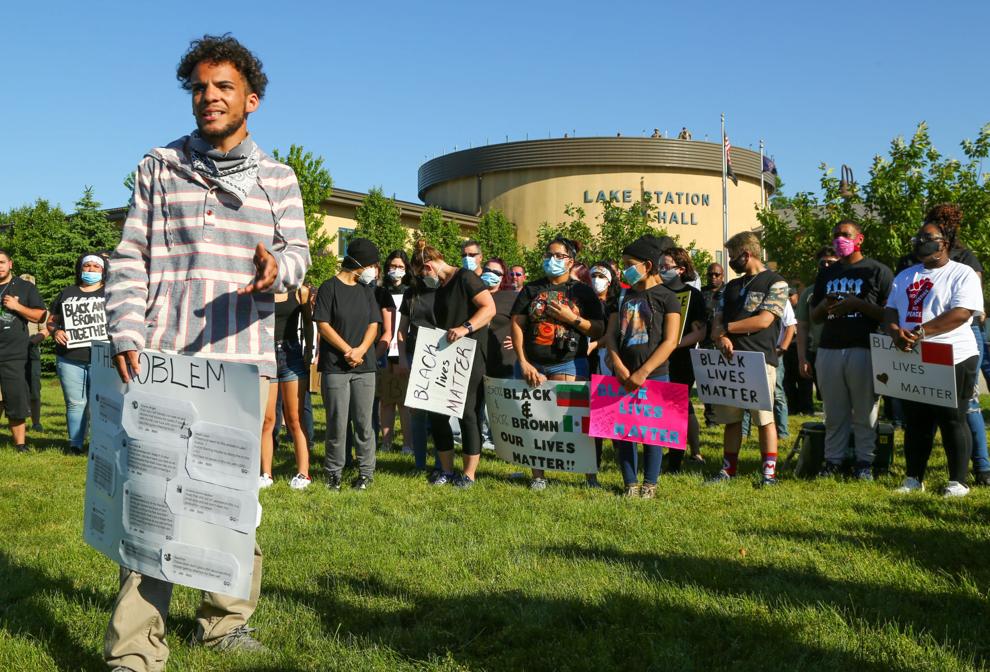 Lake Station Black Lives Matter protest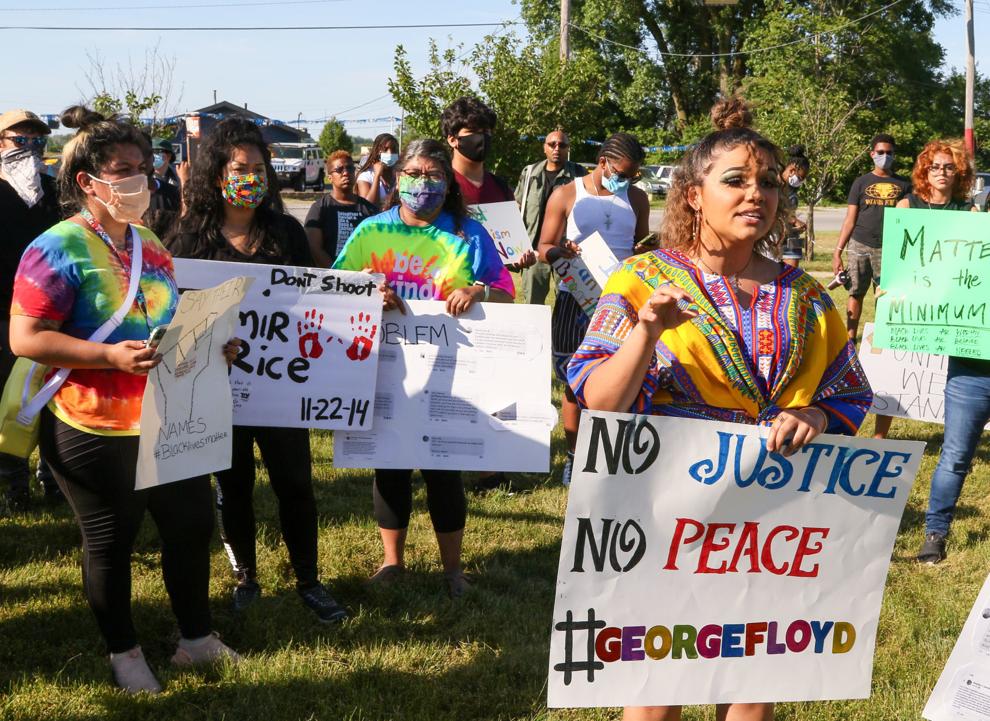 Baptist Ministers Conference of Gary and Vicinity protest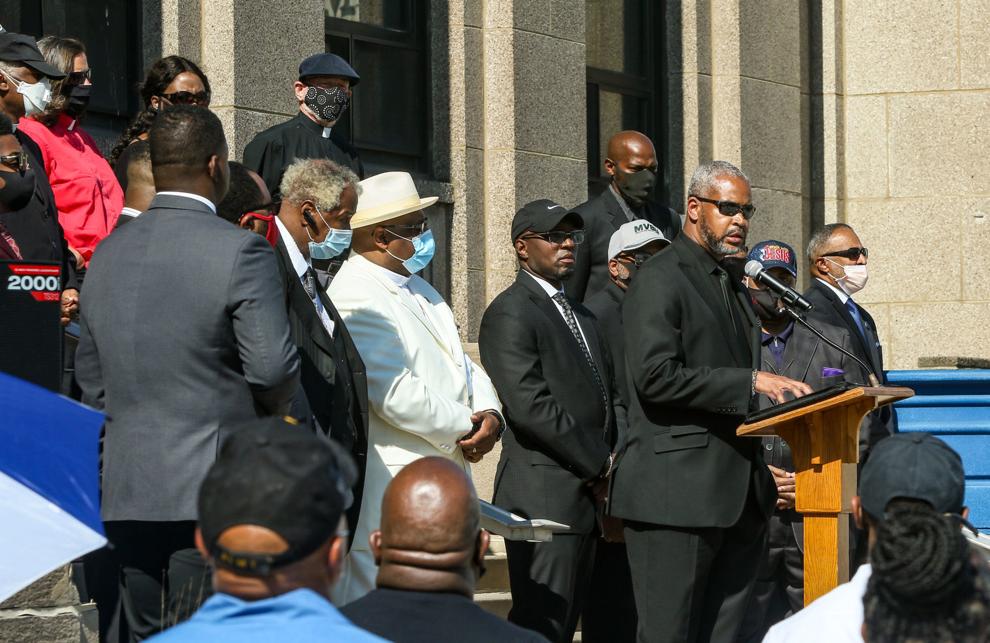 Lake Station Black Lives Matter protest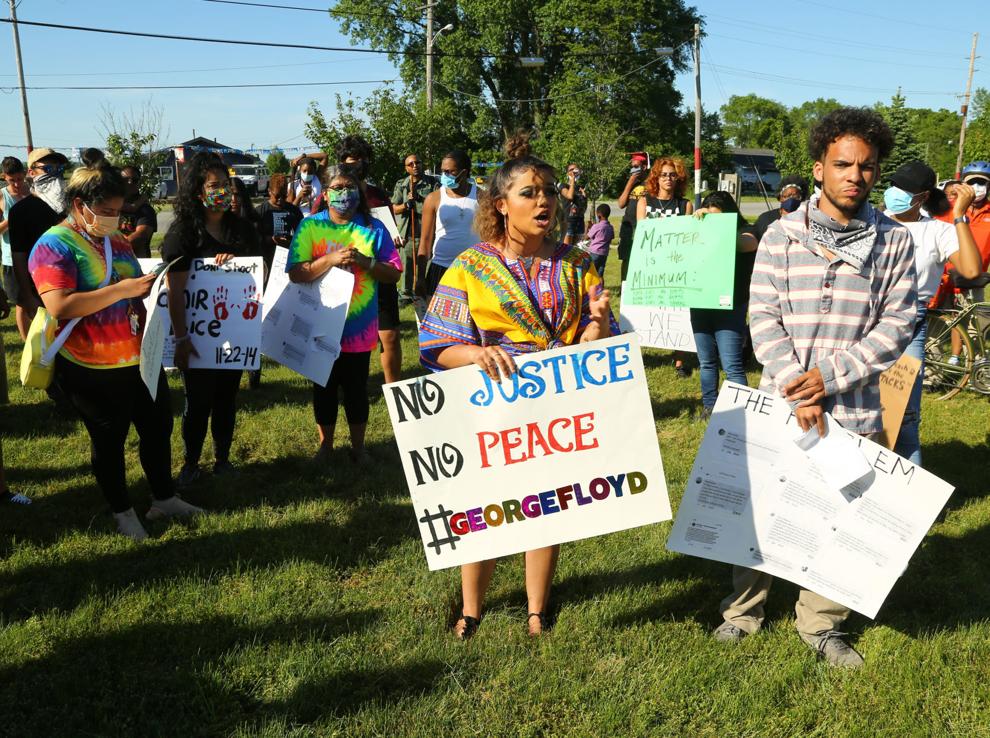 Baptist Ministers Conference of Gary and Vicinity protest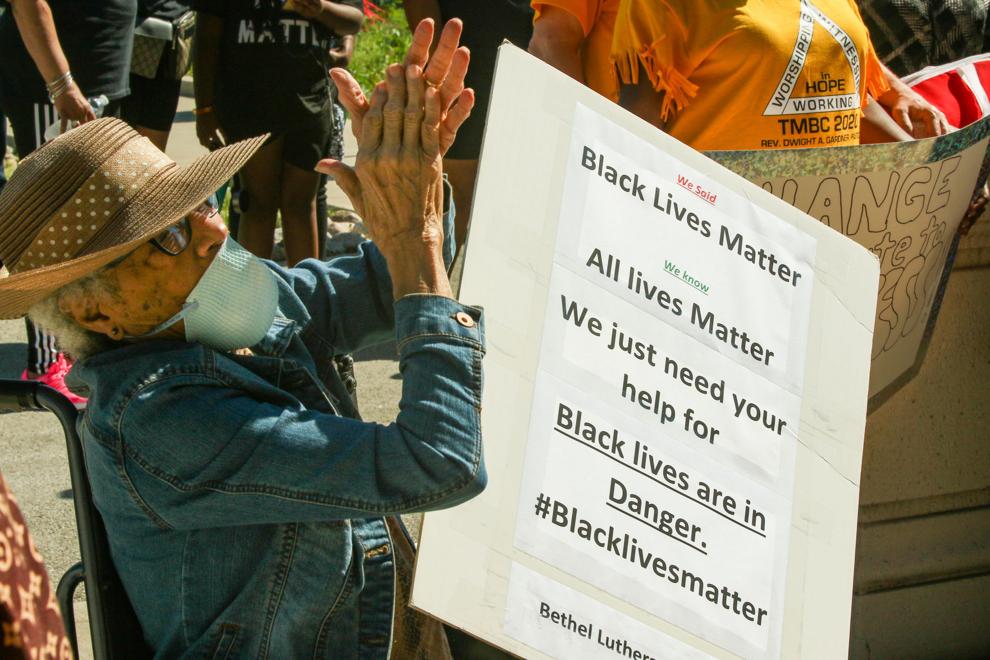 Lake Station Black Lives Matter protest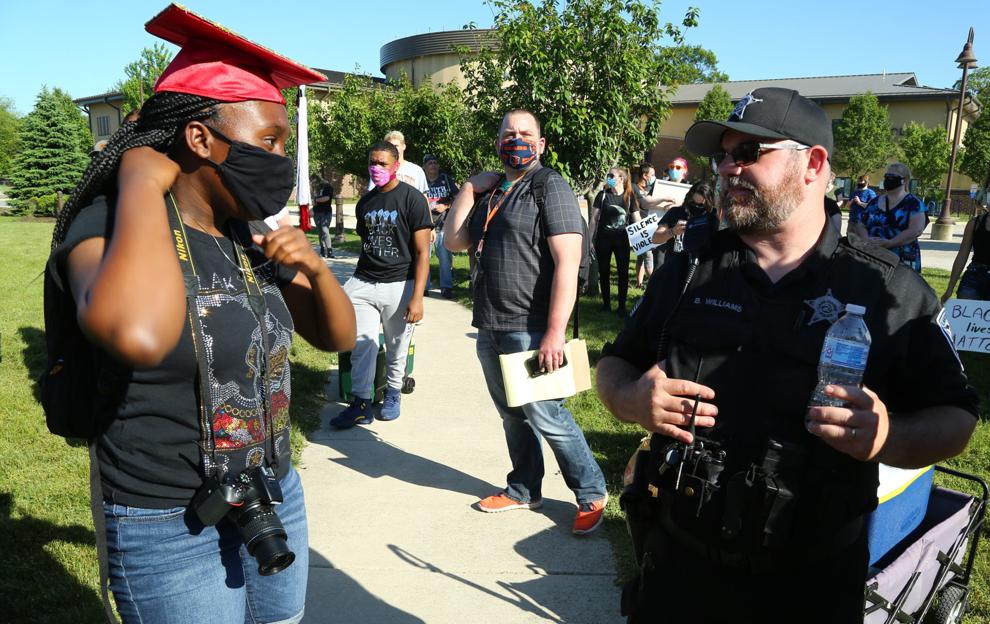 Lake Station Black Lives Matter protest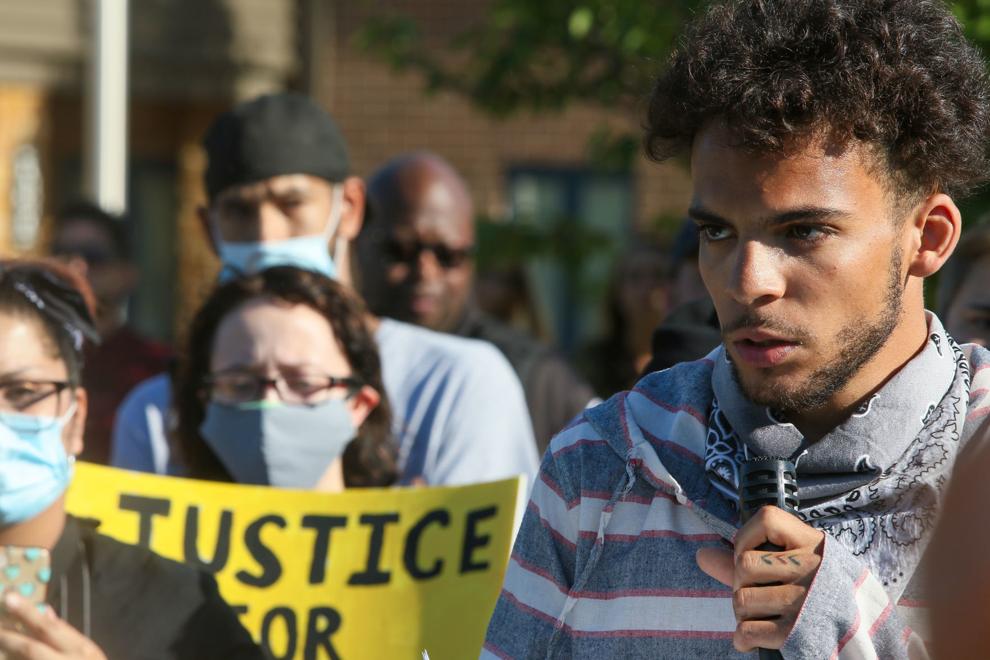 Baptist Ministers Conference of Gary and Vicinity protest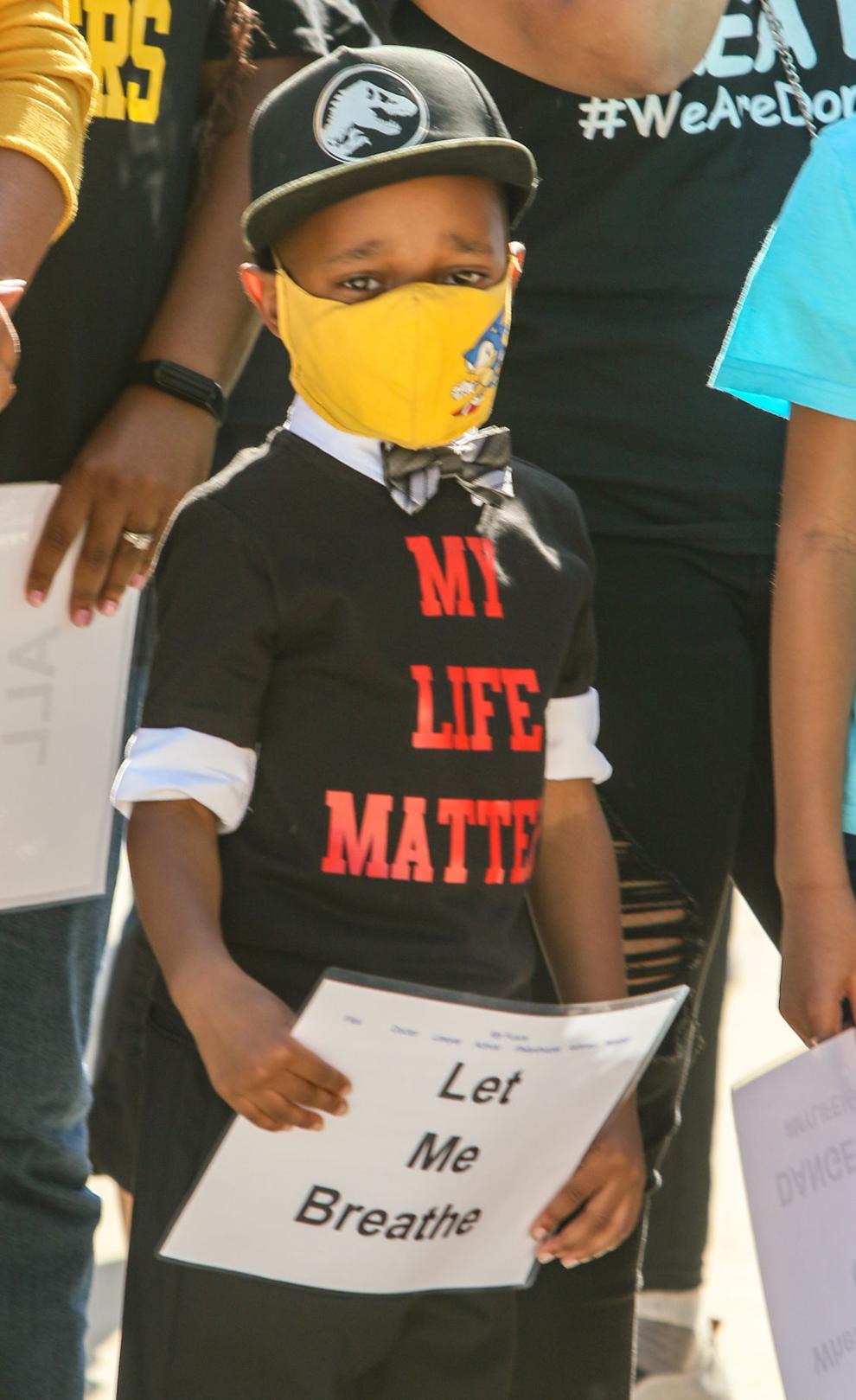 Lake Station Black Lives Matter protest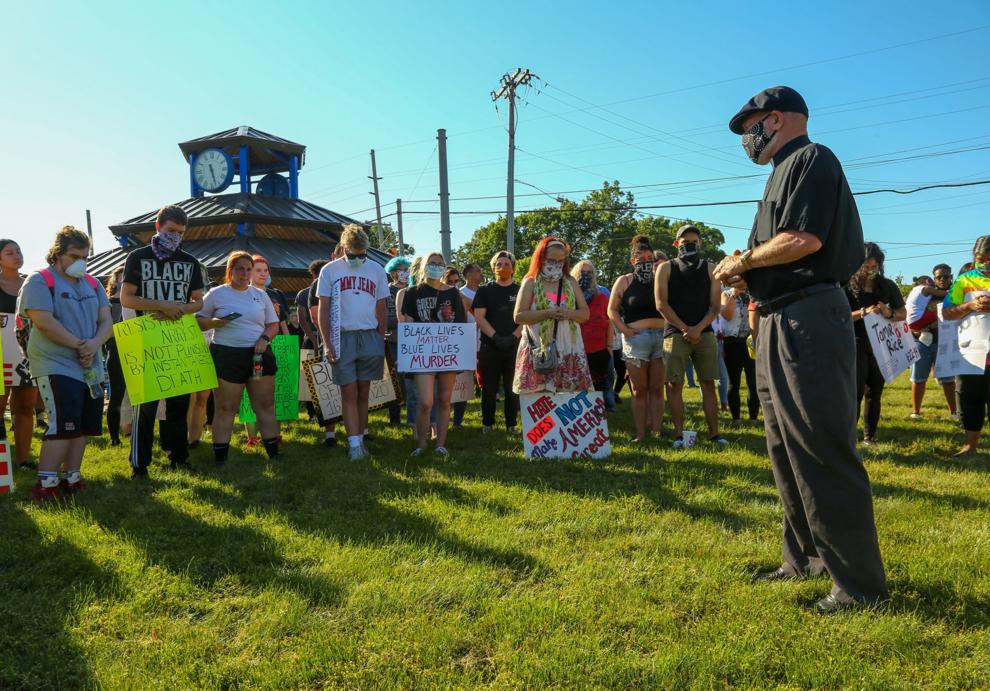 Baptist Ministers Conference of Gary and Vicinity protest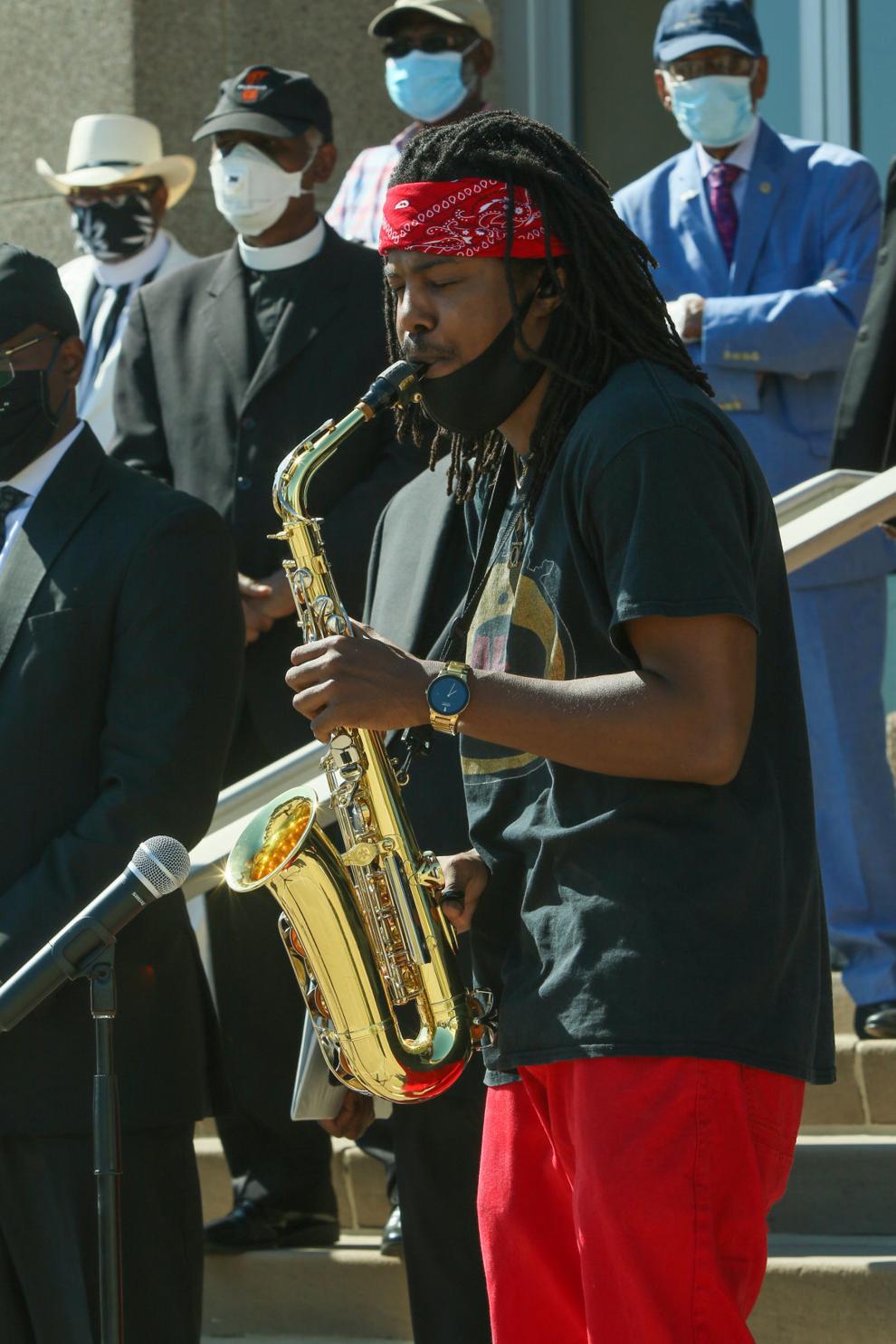 Baptist Ministers Conference of Gary and Vicinity protest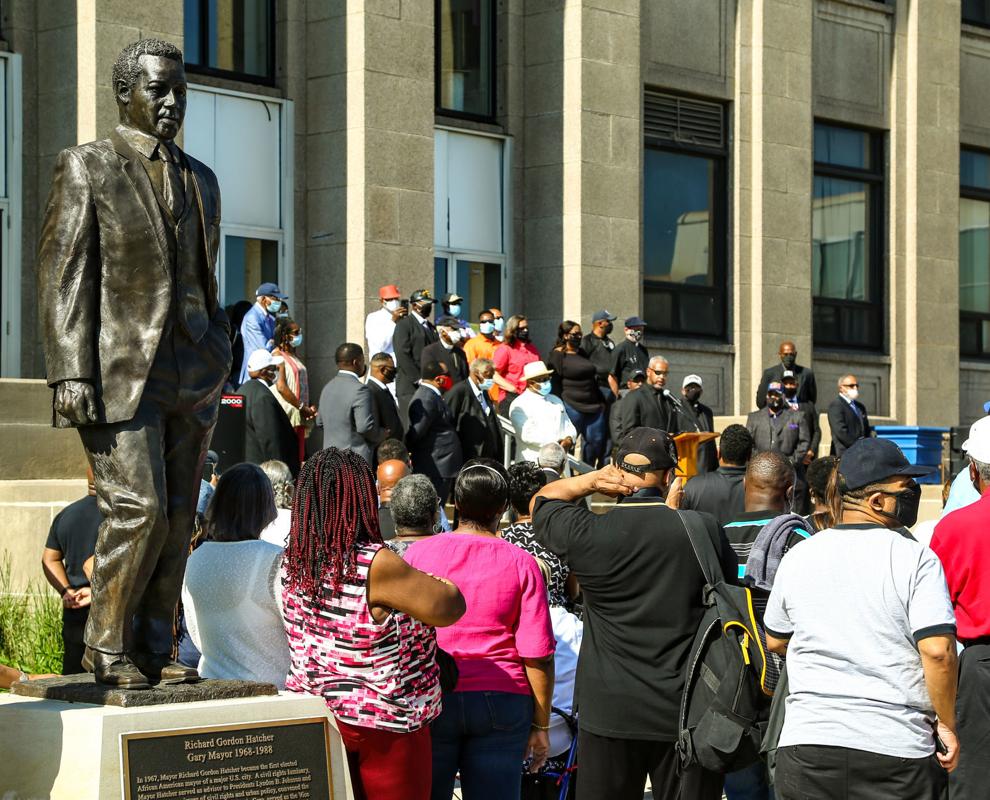 Griffith rally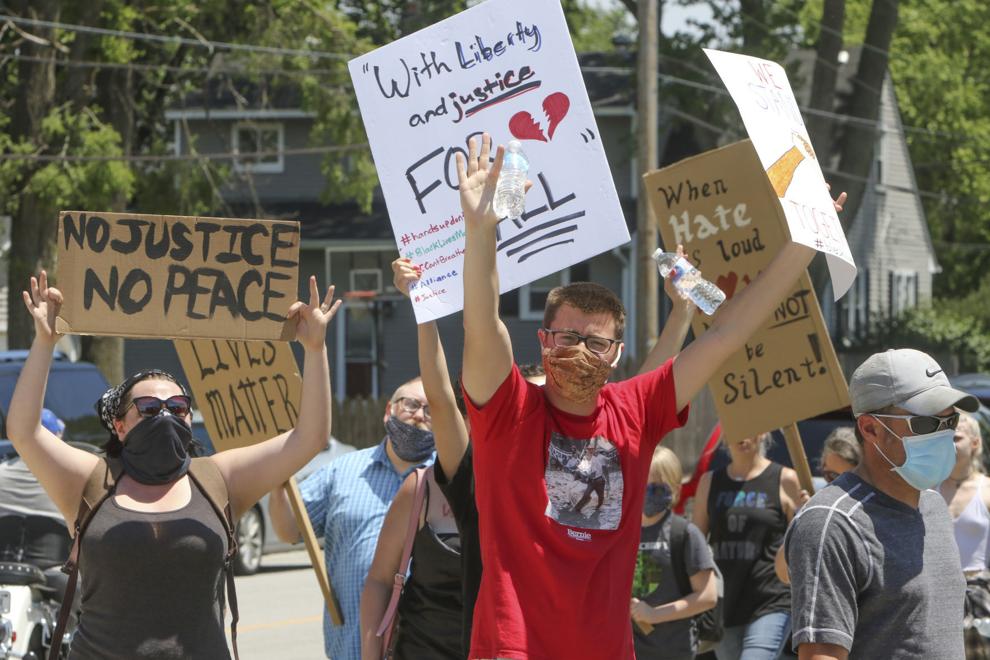 Griffith rally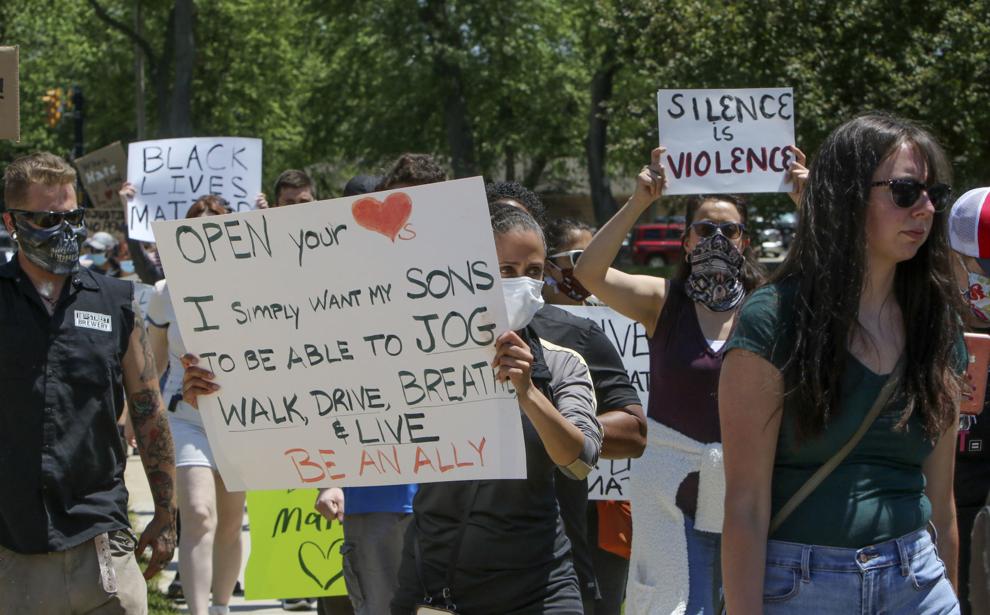 Griffith rally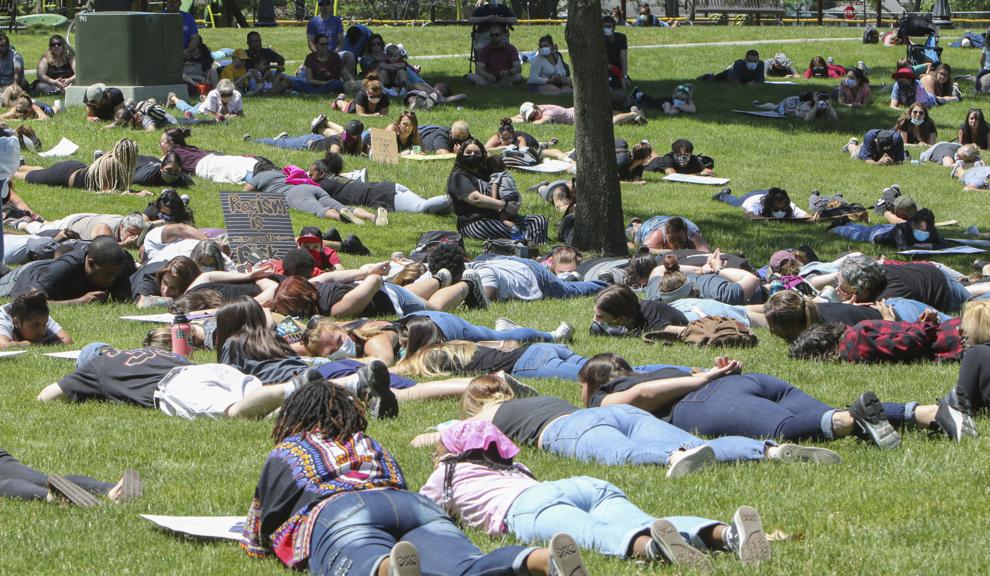 Griffith rally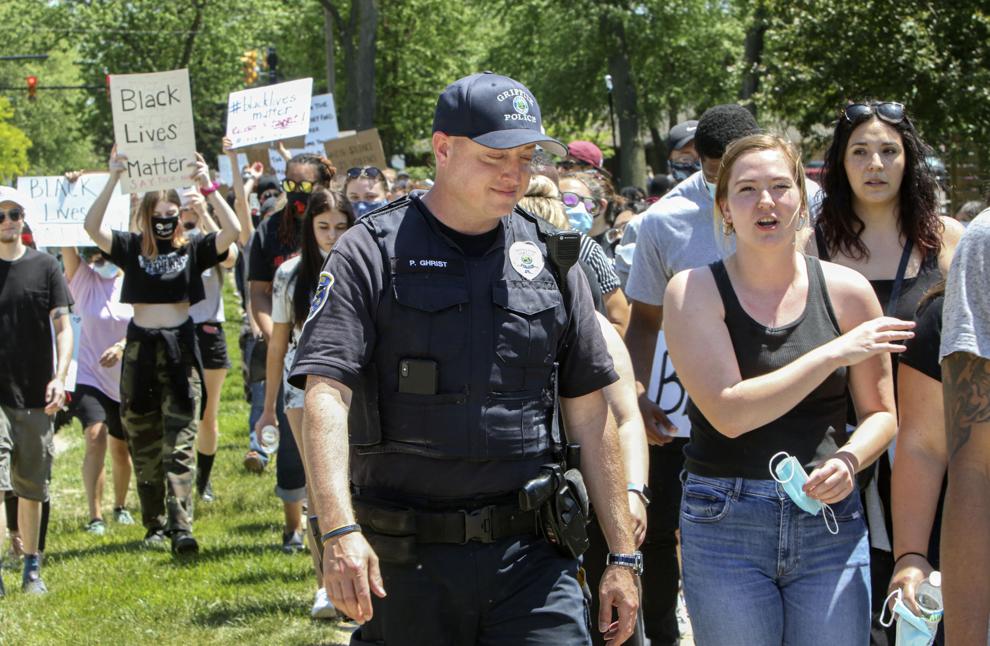 Griffith rally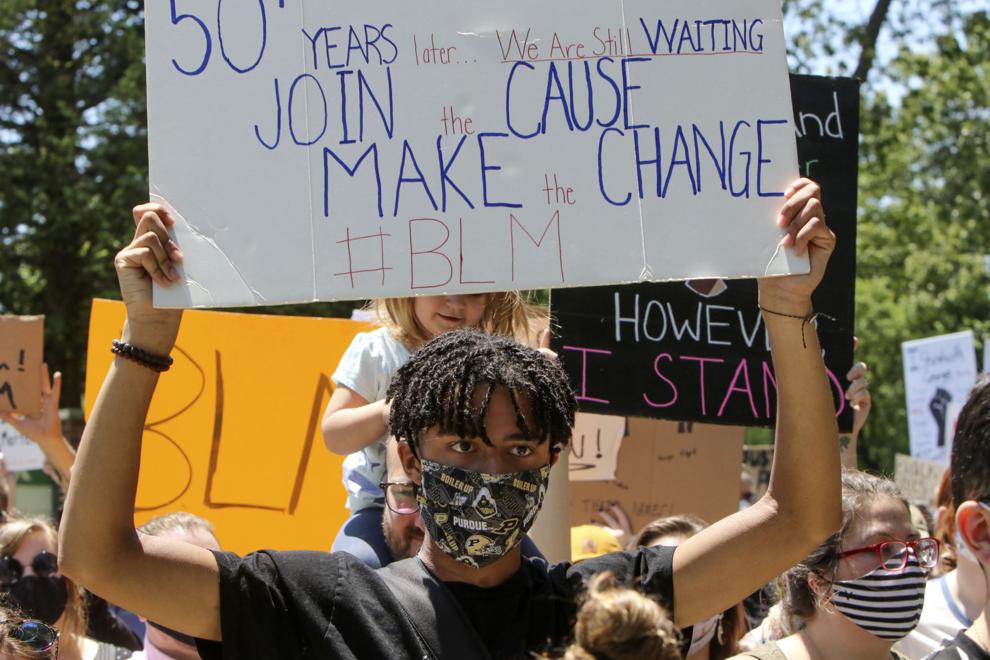 Griffith rally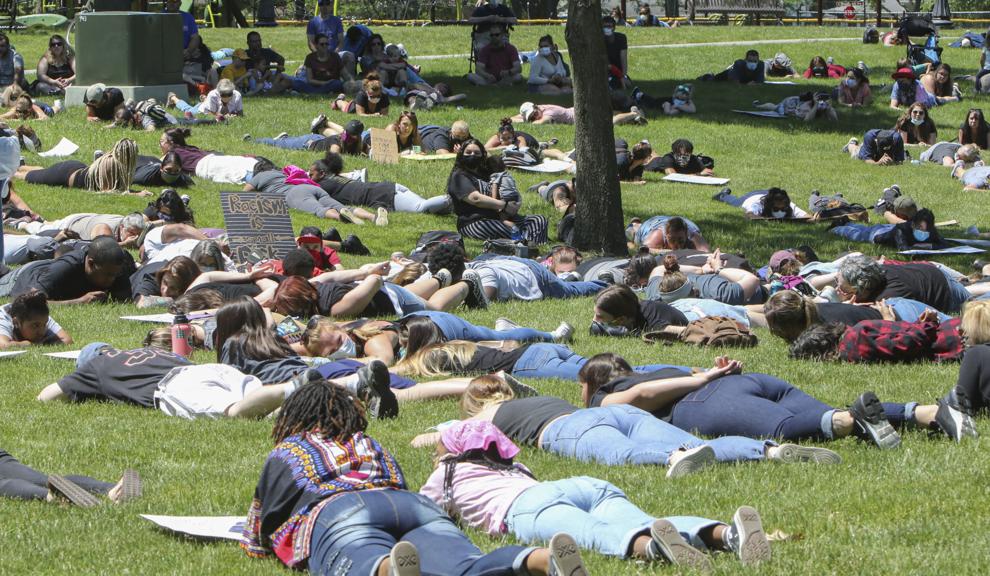 Griffith rally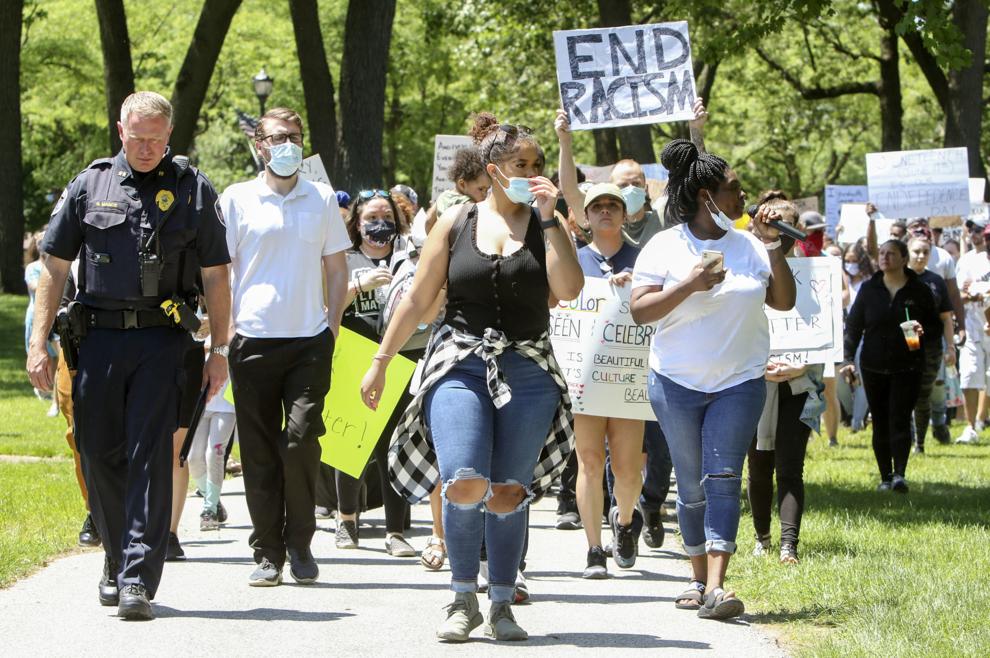 Griffith protest cell snap John Luke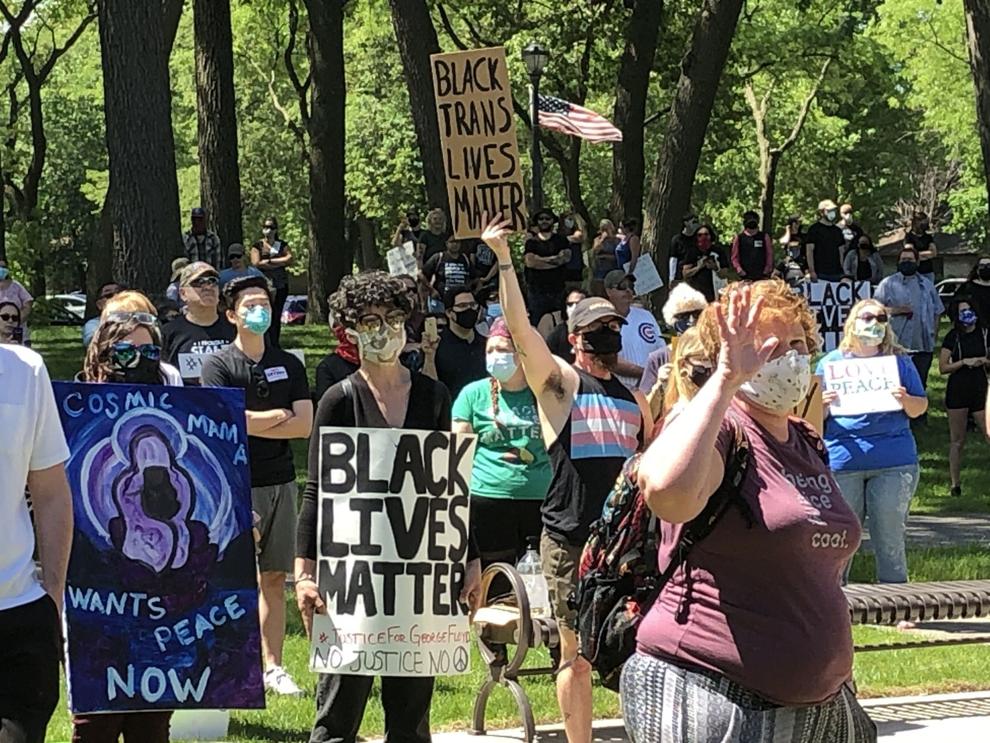 Valparaiso Black Lives Matter protest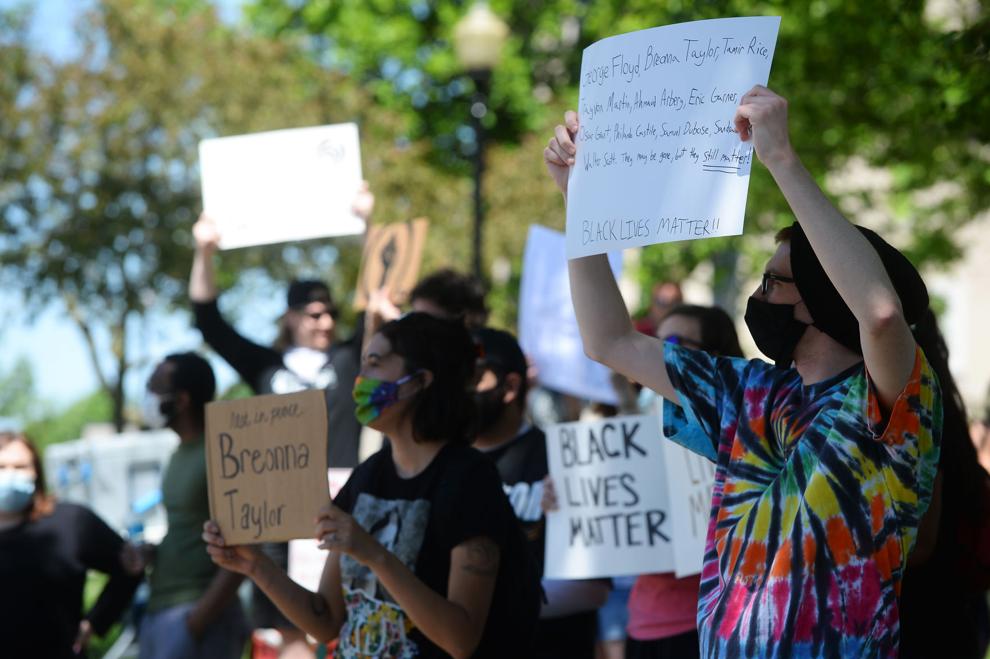 Valparaiso Black Lives Matter protest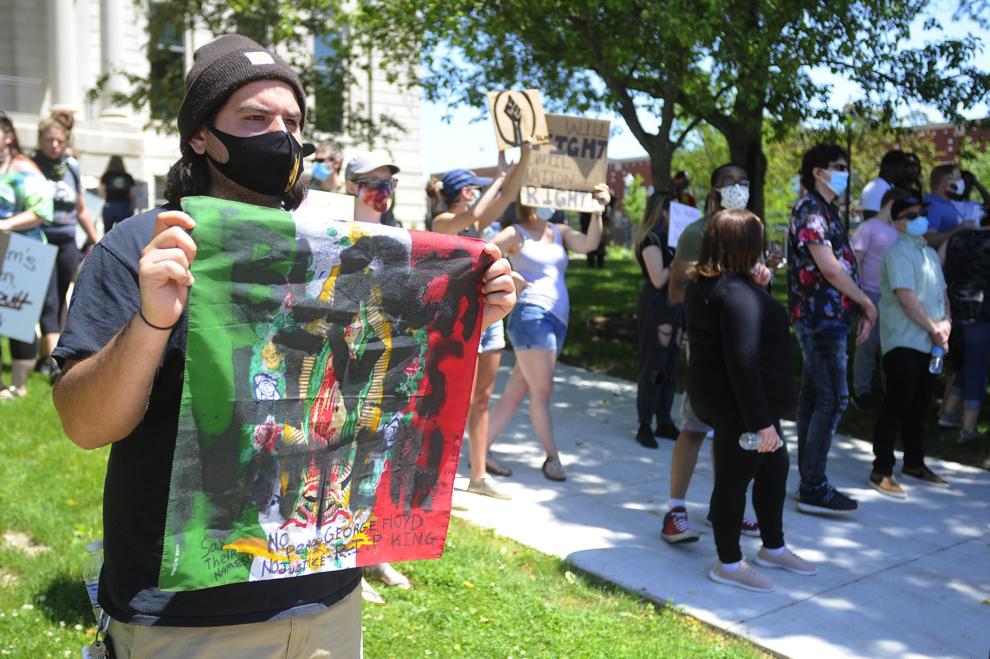 Valparaiso Black Lives Matter protest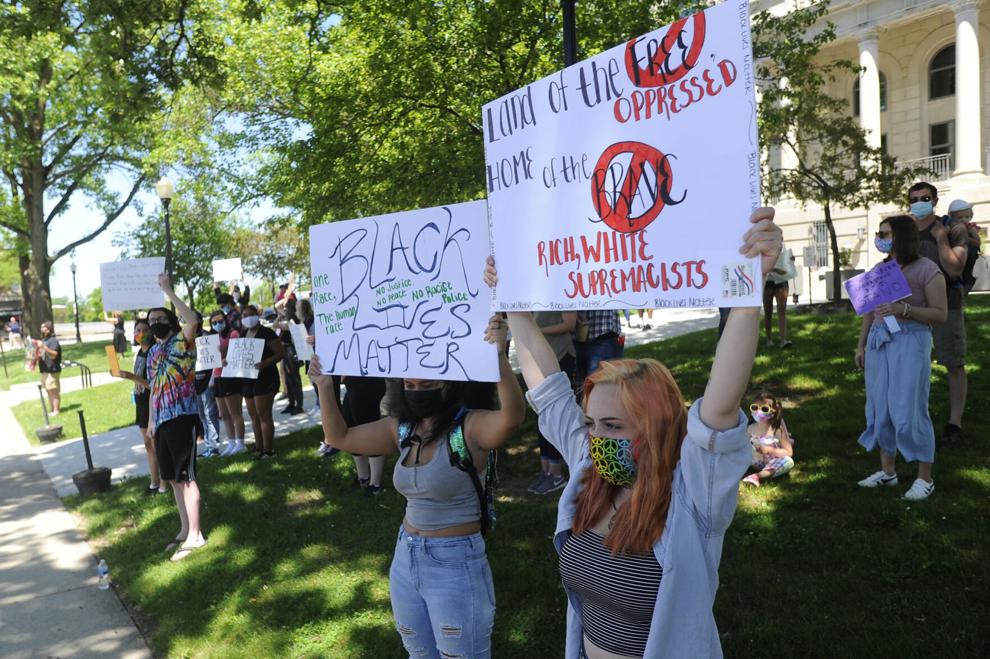 Valparaiso Black Lives Matter protest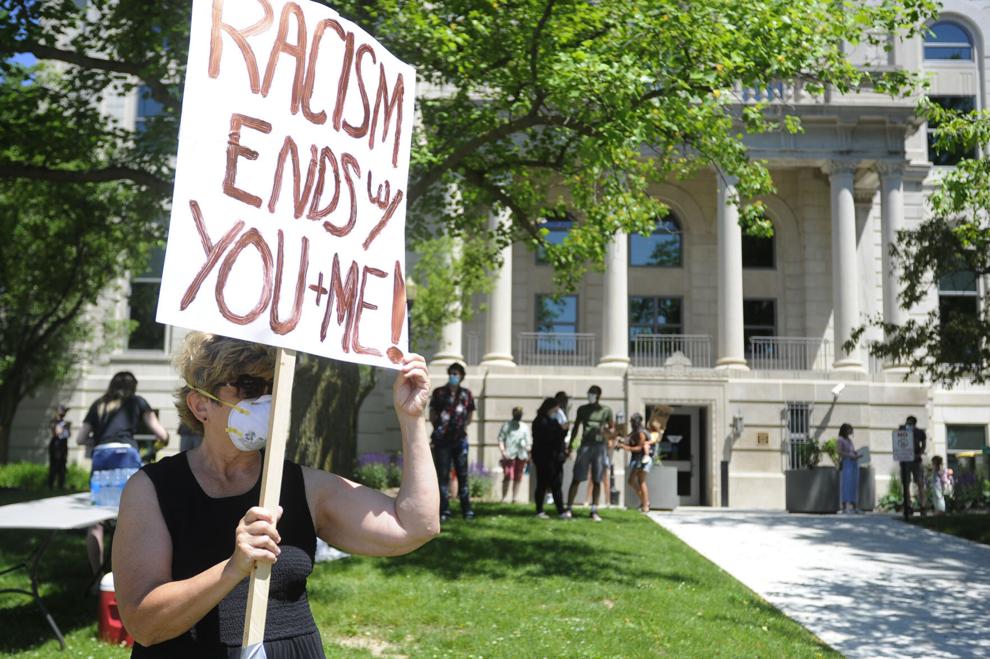 NWI residents gather in Crown Point in remembrance of Breonna Taylor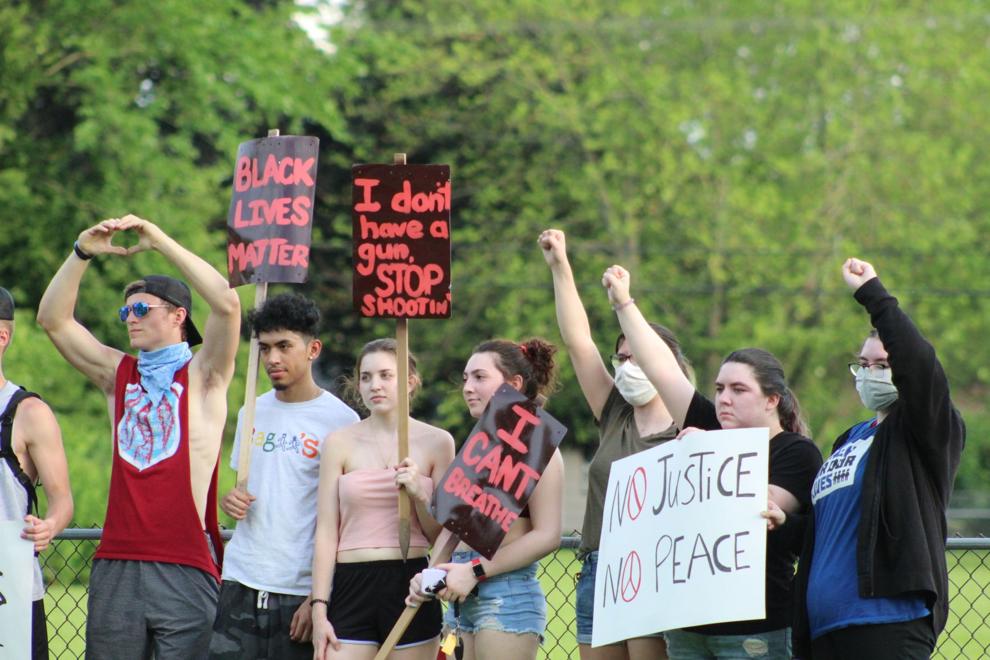 Munster Black Lives Matter rally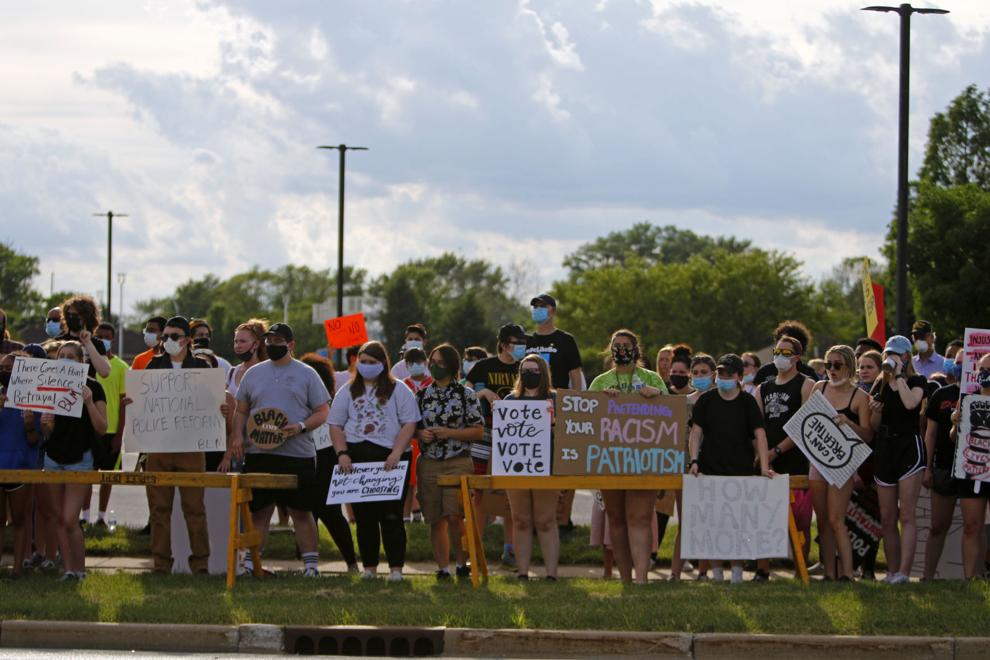 Munster Black Lives Matter rally
Munster Black Lives Matter rally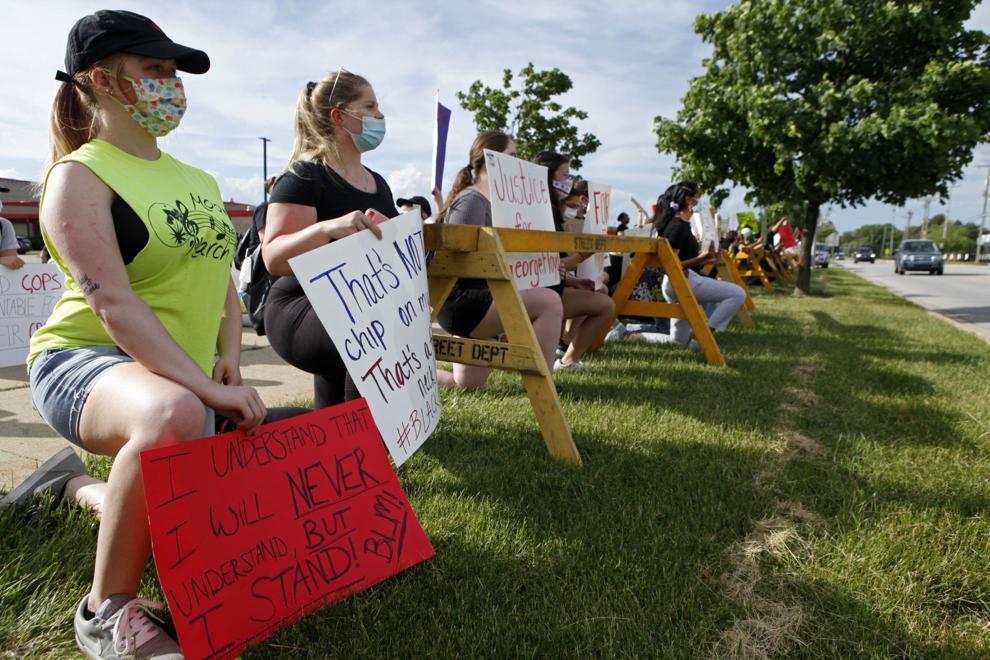 Munster Black Lives Matter rally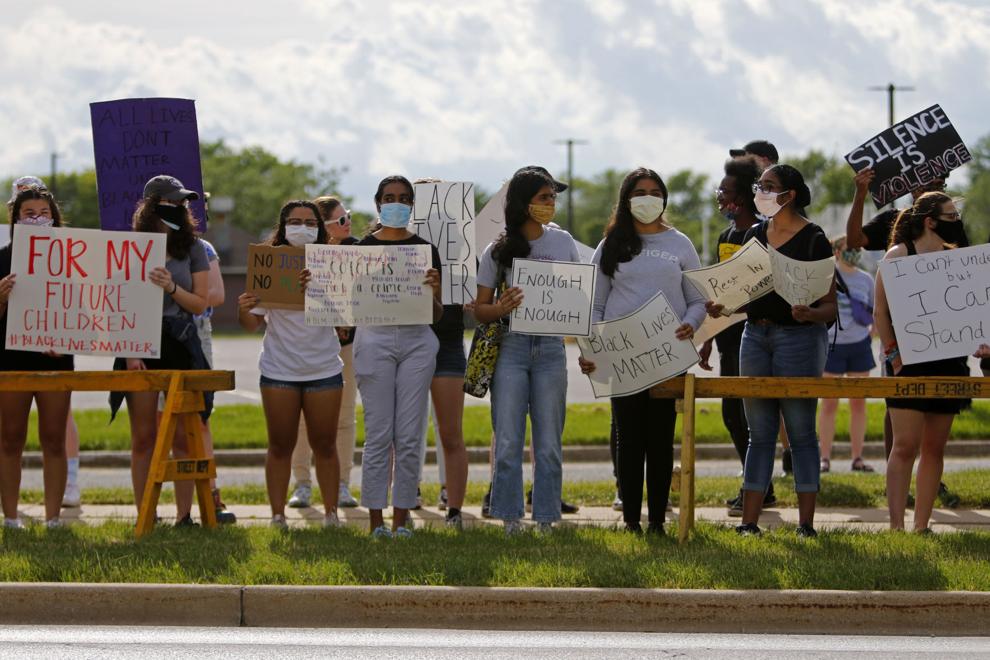 Munster Black Lives Matter rally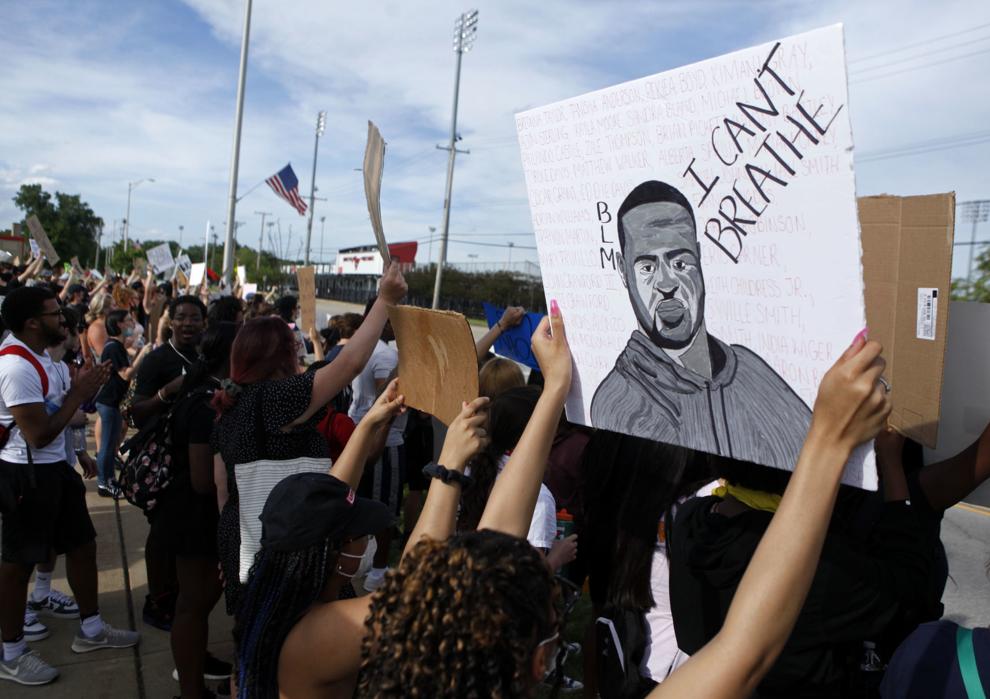 Munster Black Lives Matter rally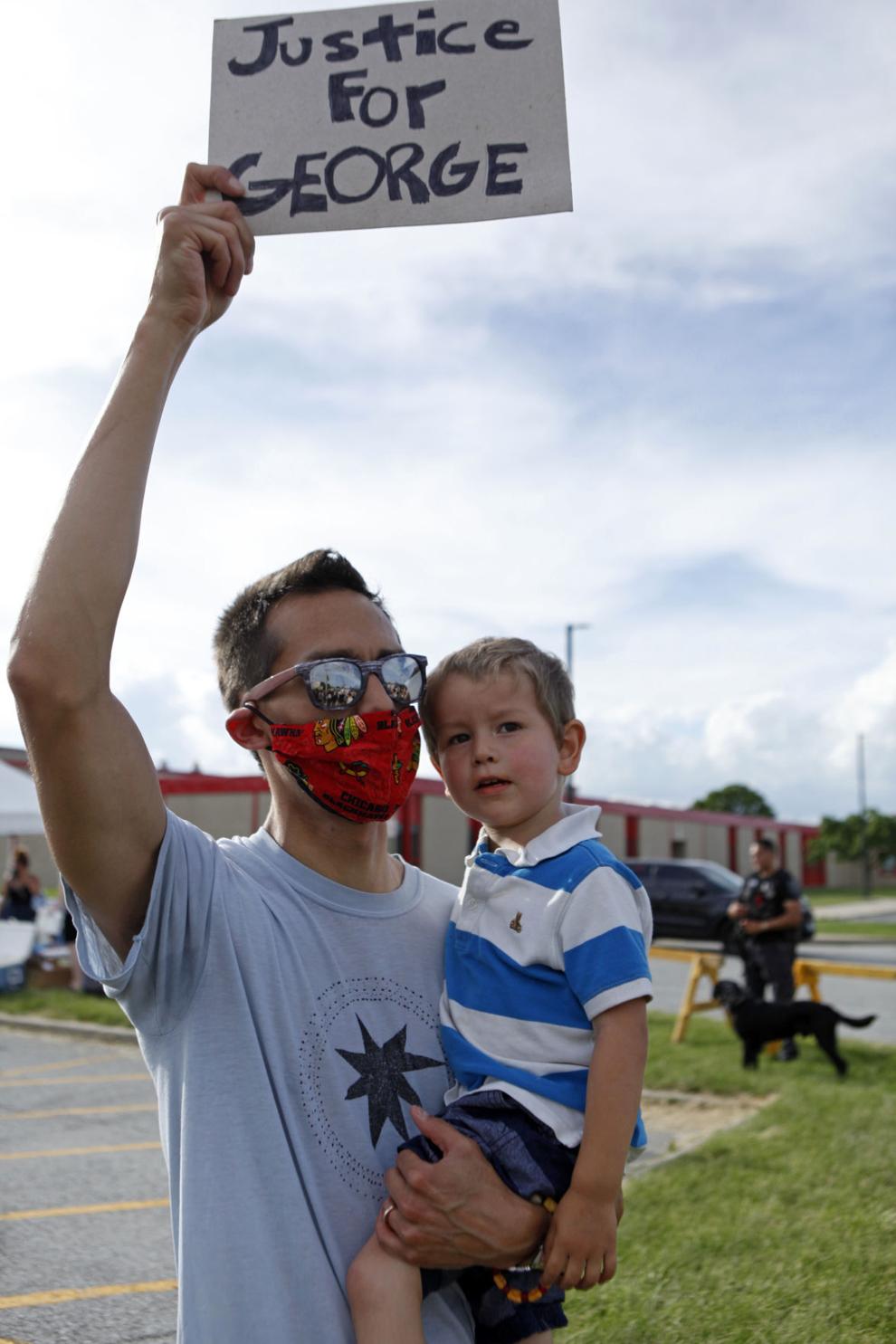 Munster Black Lives Matter rally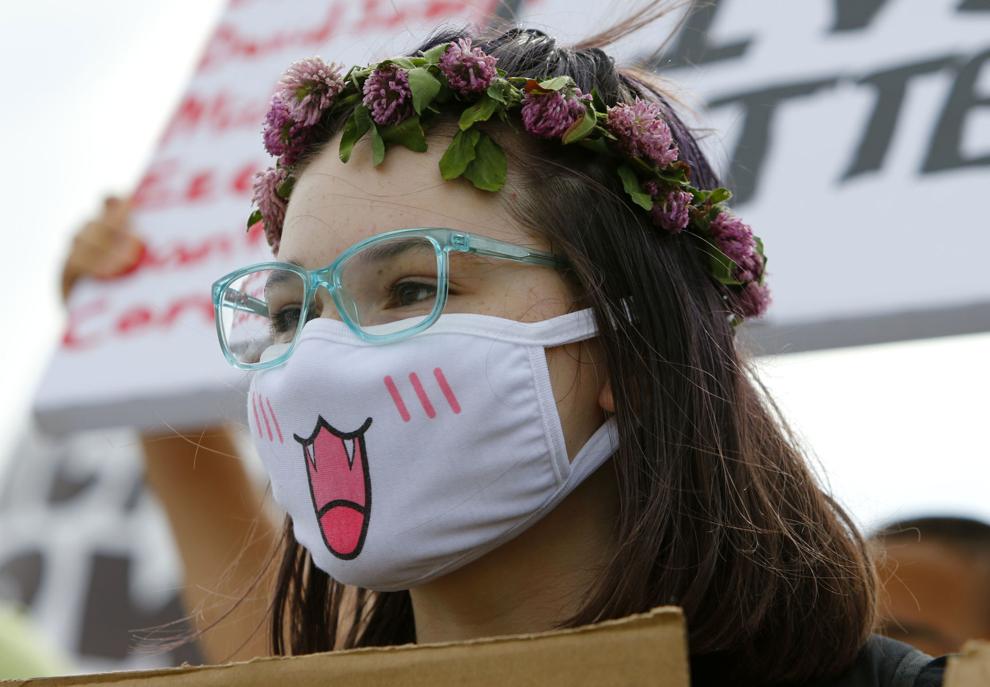 Munster Black Lives Matter rally
Munster Black Lives Matter rally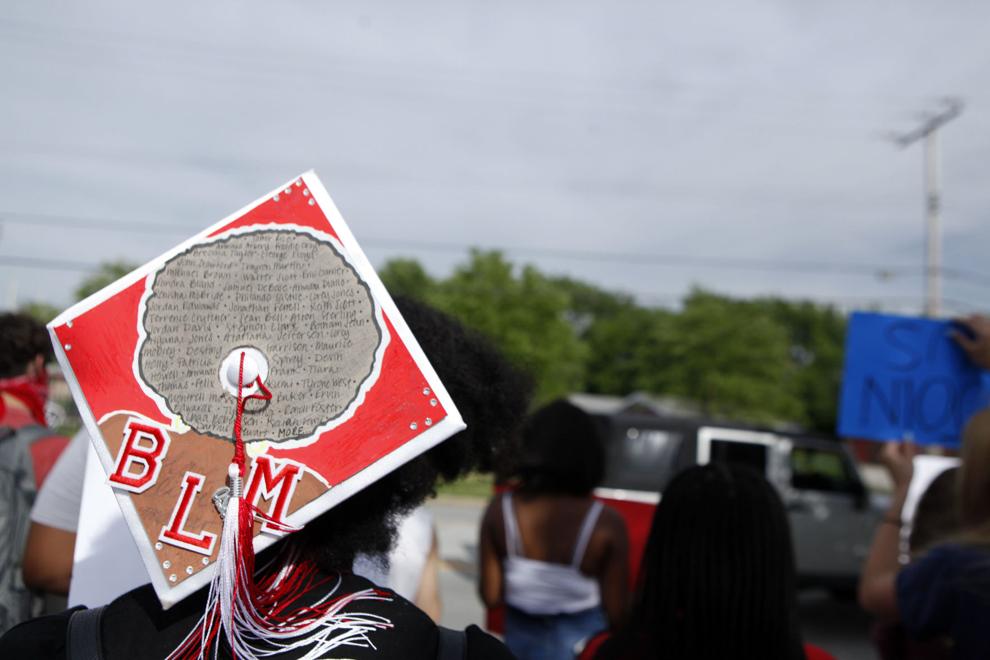 Munster Black Lives Matter rally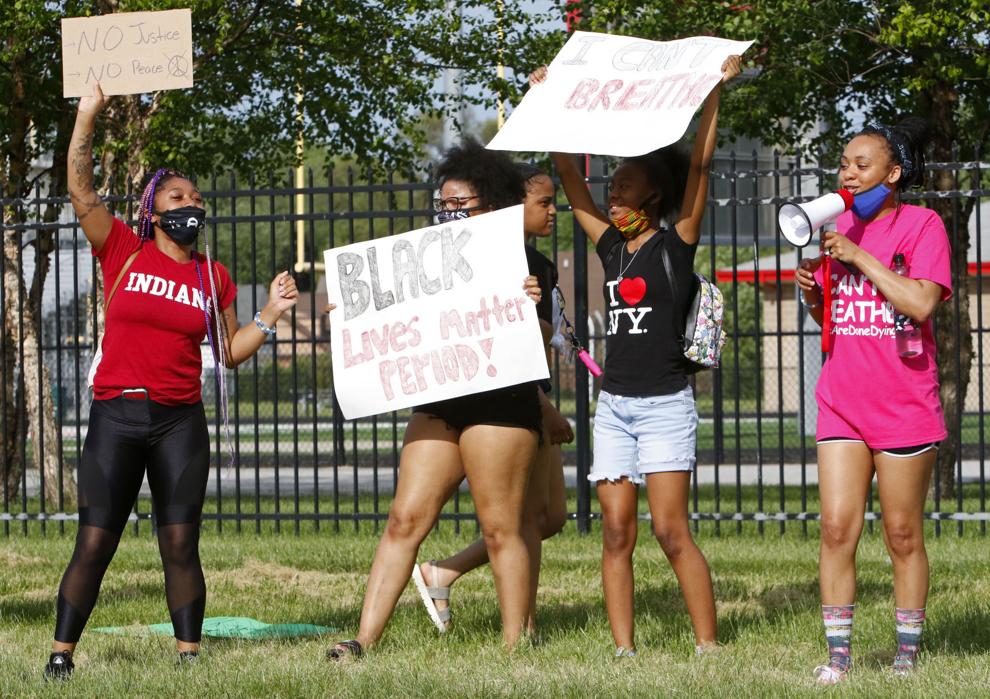 Munster Black Lives Matter rally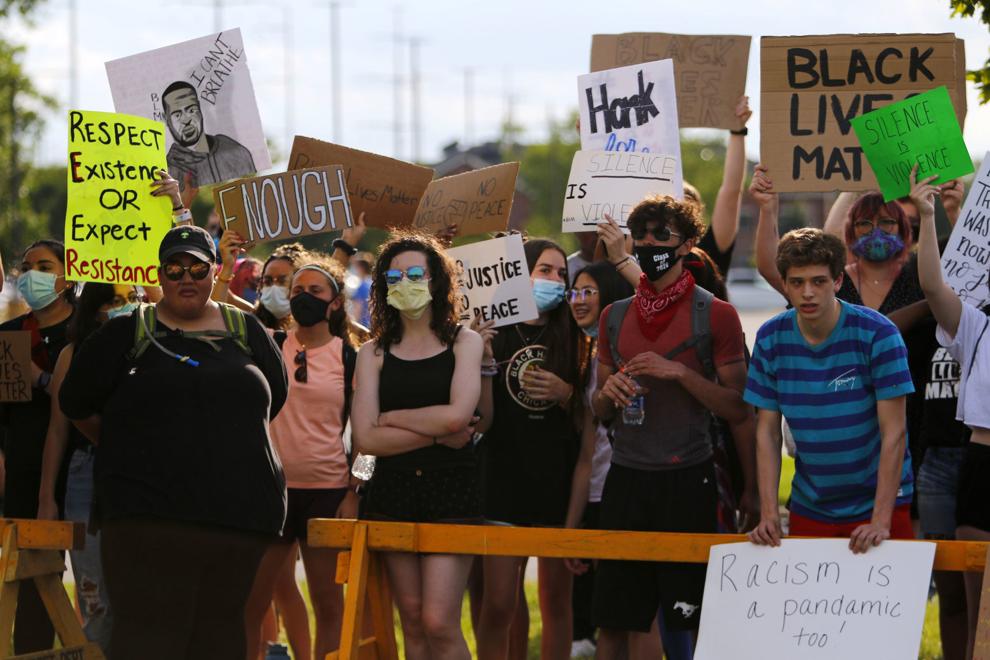 Munster Black Lives Matter rally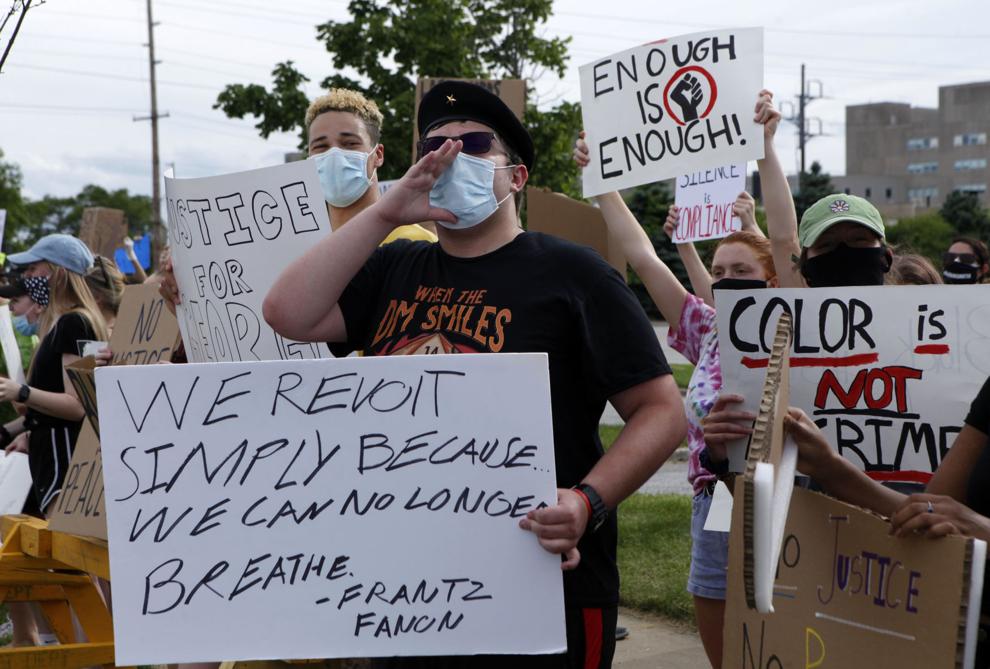 Methodist employees stage peaceful protest in solidarity with national George Floyd demonstrations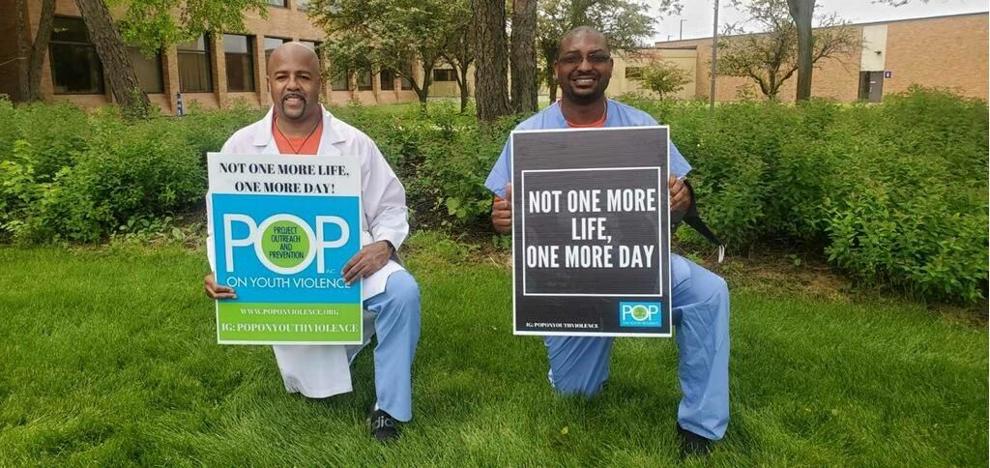 Methodist employees stage peaceful protest in solidarity with national George Floyd demonstrations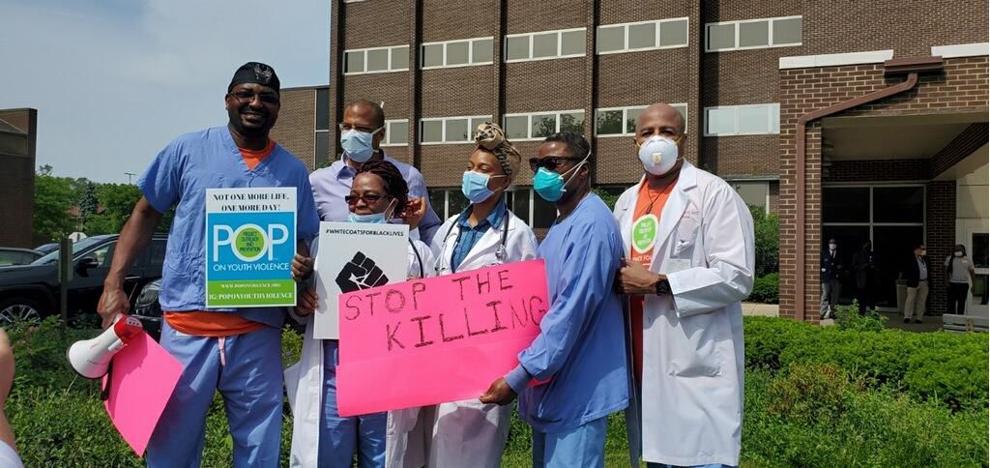 Methodist employees stage peaceful protest in solidarity with national George Floyd demonstrations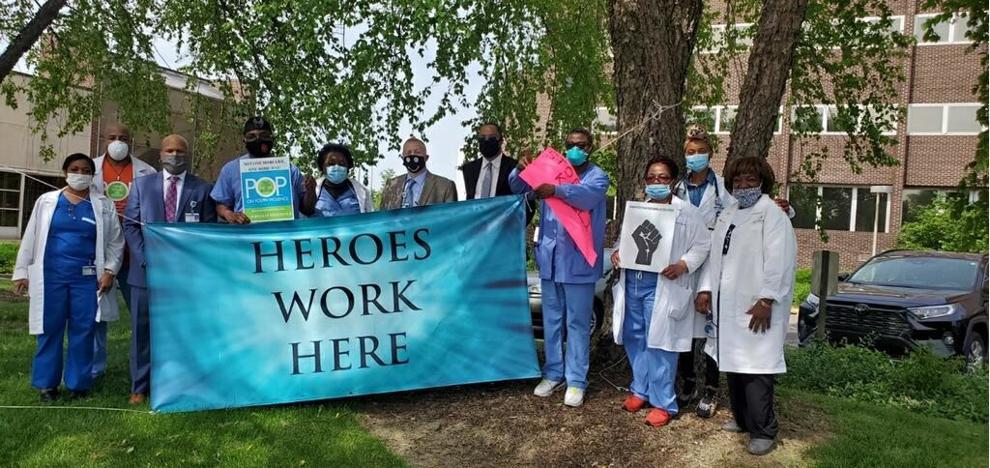 Methodist employees stage peaceful protest in solidarity with national George Floyd demonstrations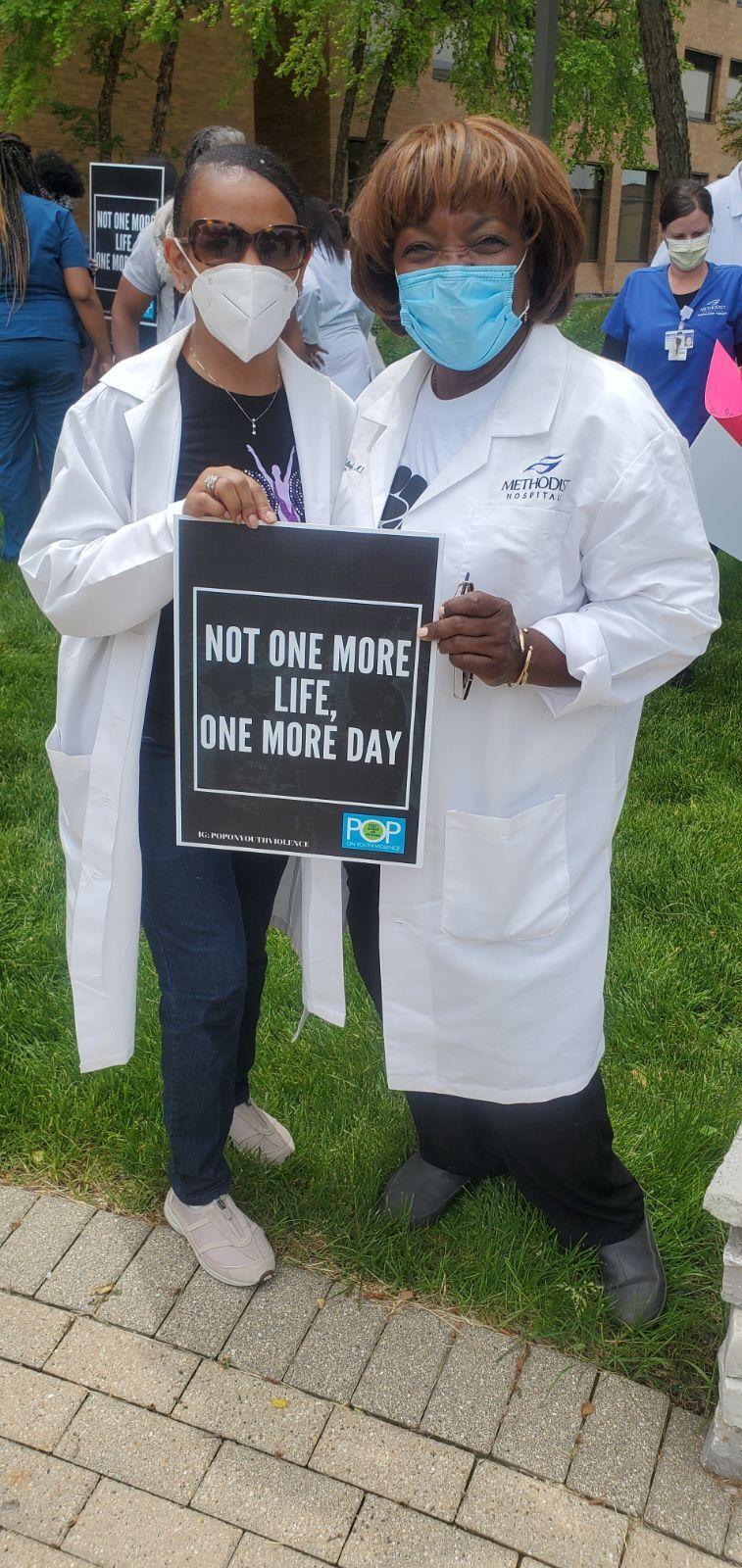 Hundreds turn out for Black Lives Matter protest in LaPorte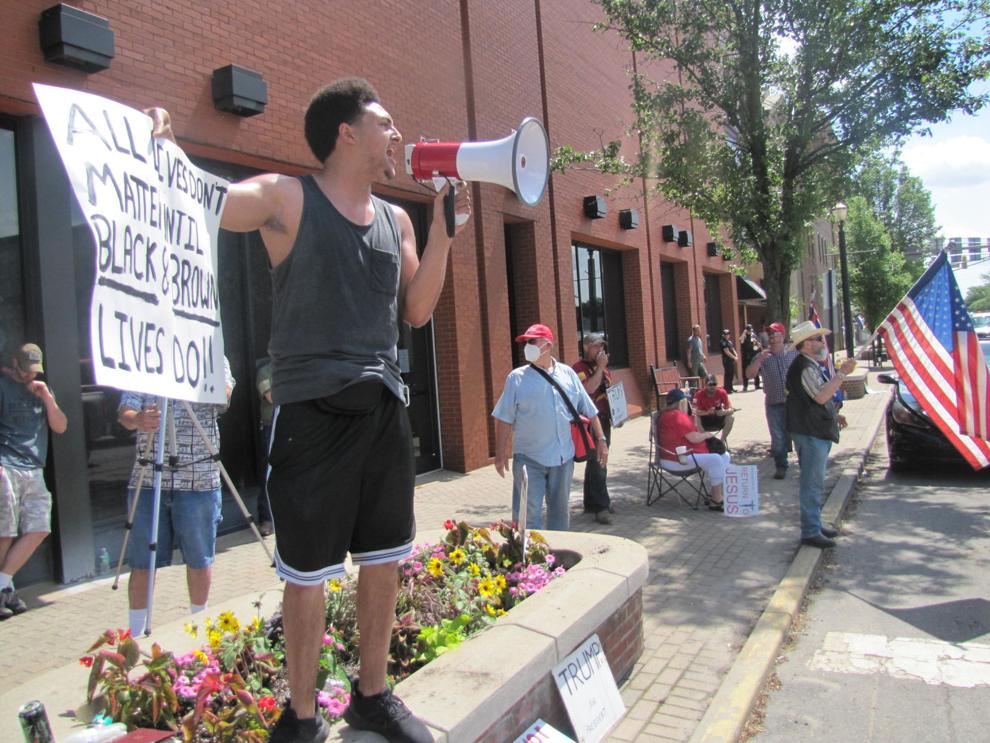 Hundreds turn out for Black Lives Matter protest in LaPorte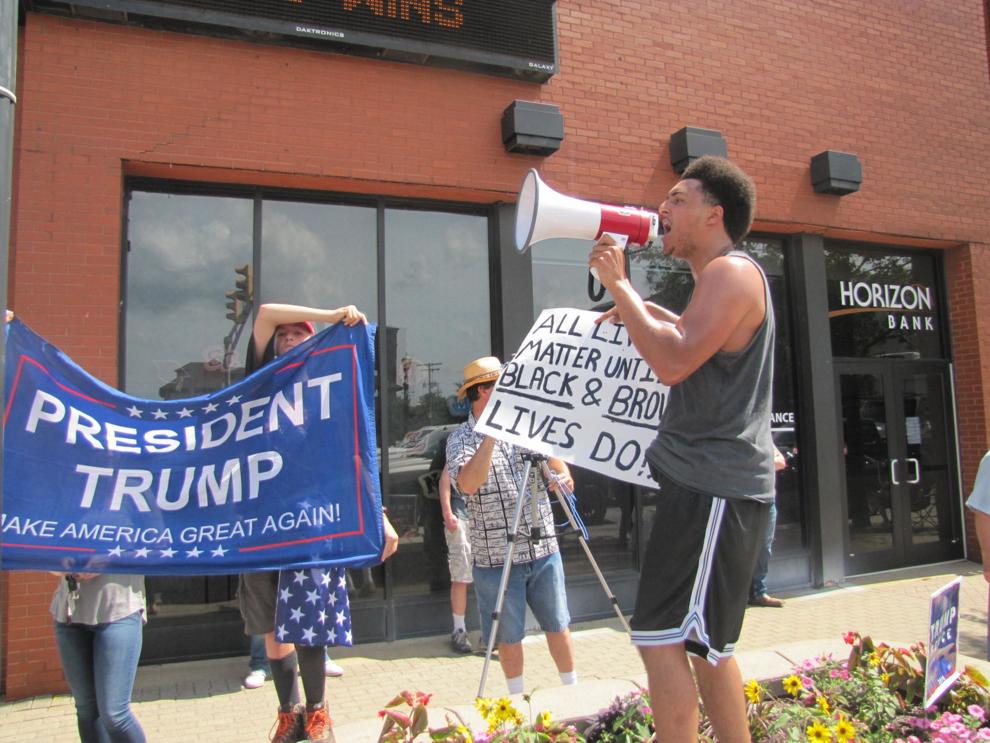 Hundreds turn out for Black Lives Matter protest in LaPorte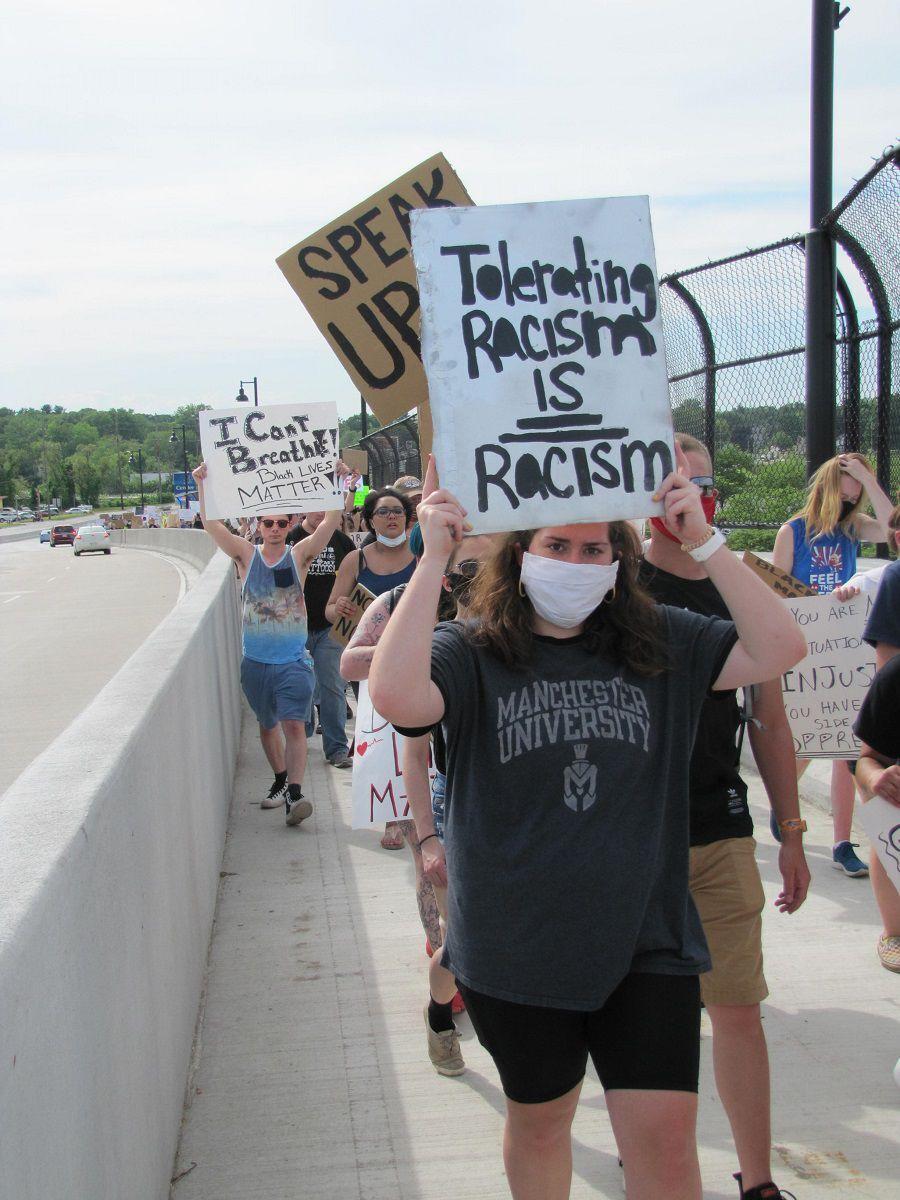 Hundreds turn out for Black Lives Matter protest in LaPorte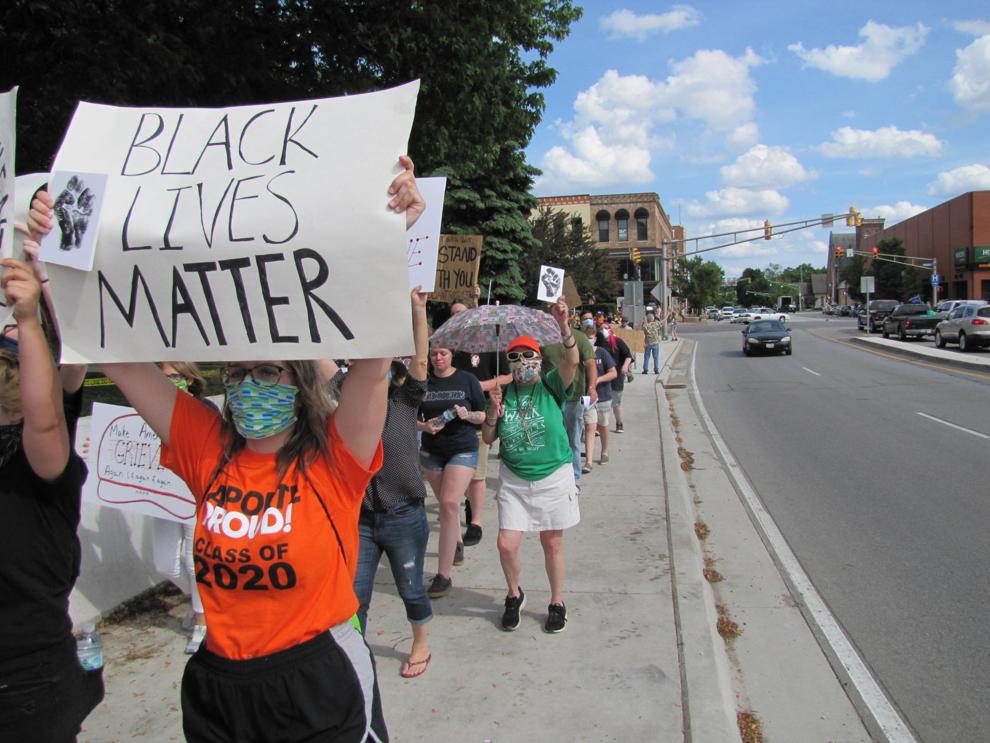 Gary Black Lives Matter protest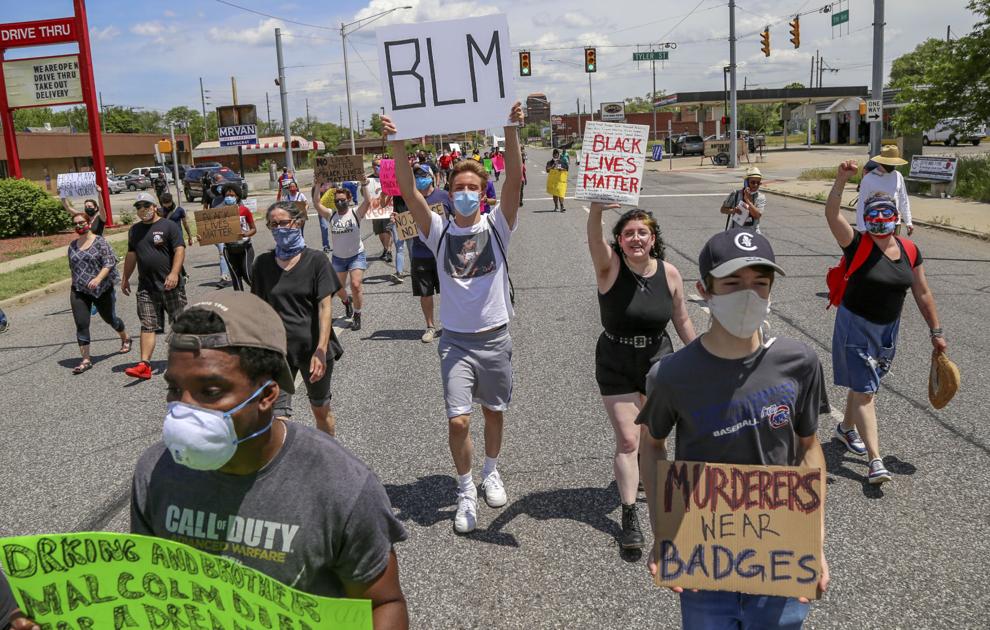 Gary Black Lives Matter protest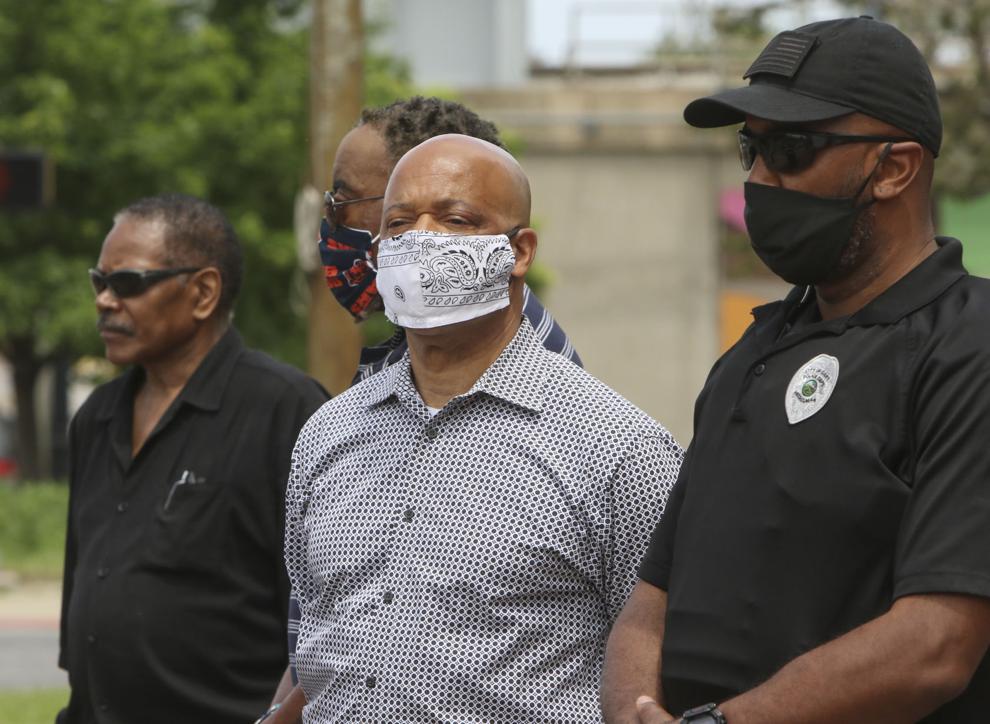 Gary Black Lives Matter protest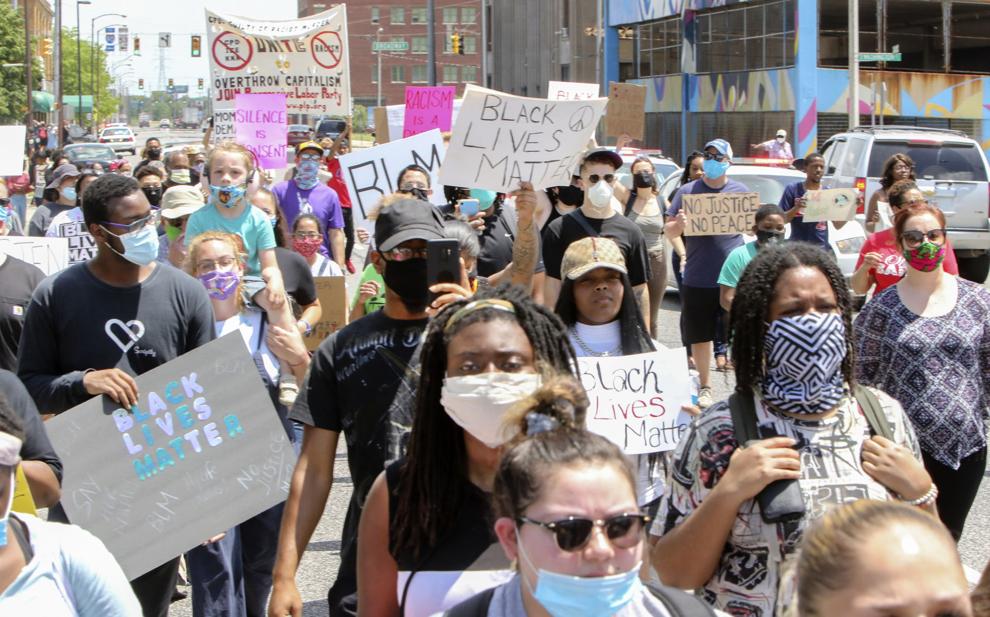 Gary Black Lives Matter protest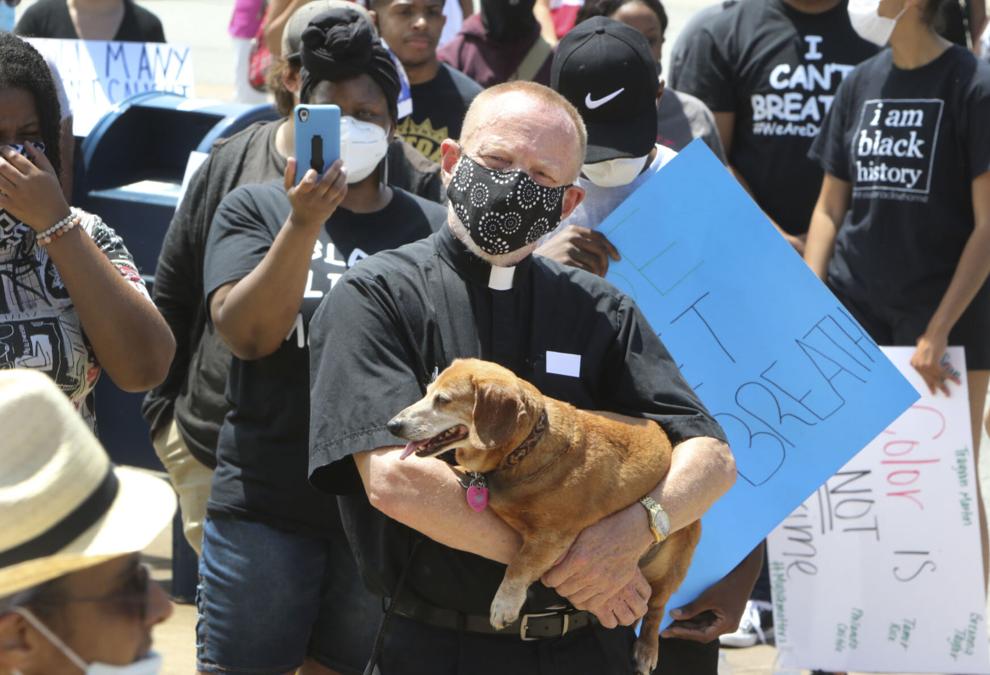 Gary Black Lives Matter protest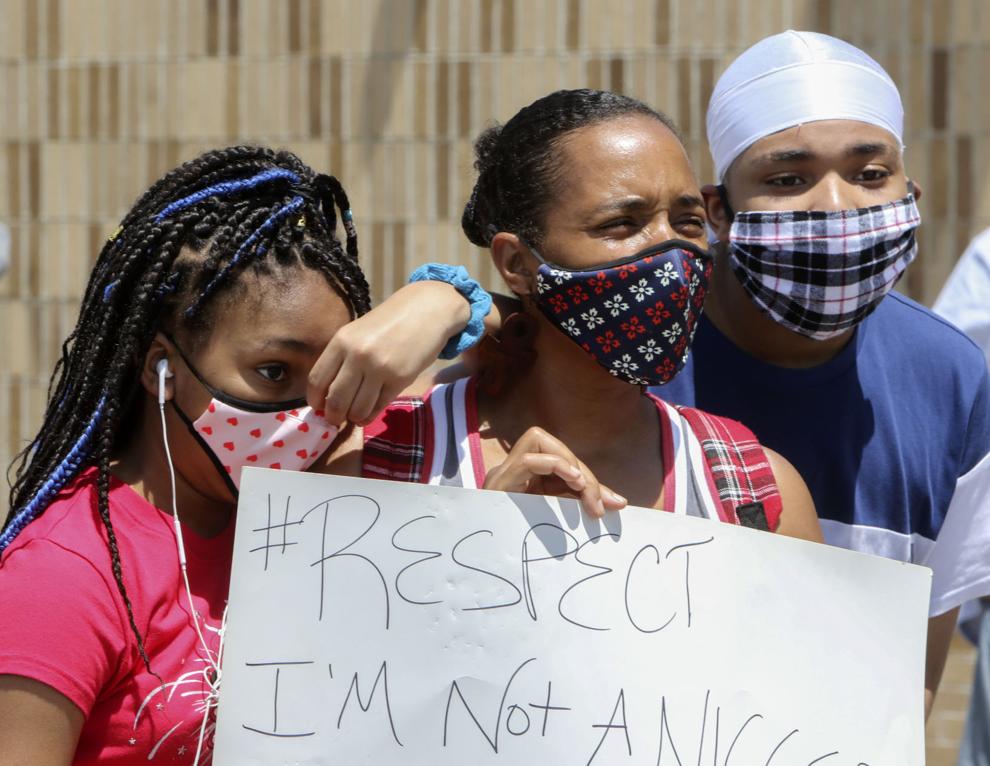 Gary Black Lives Matter protest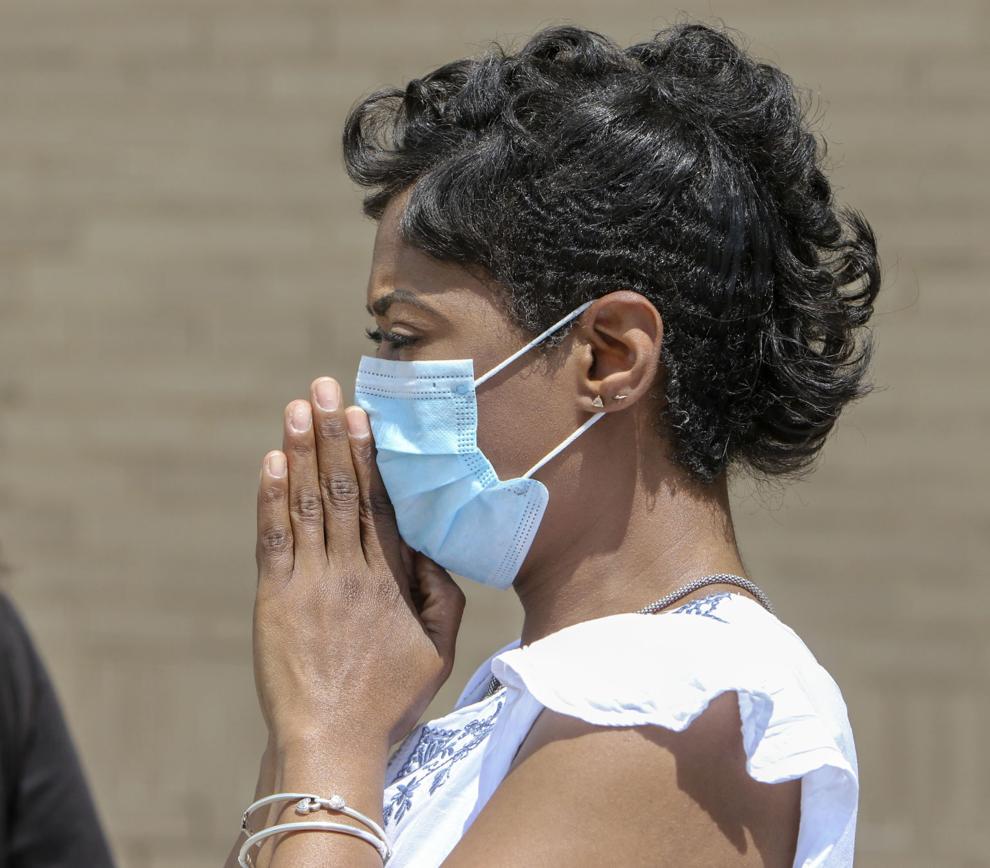 Gary Black Lives Matter protest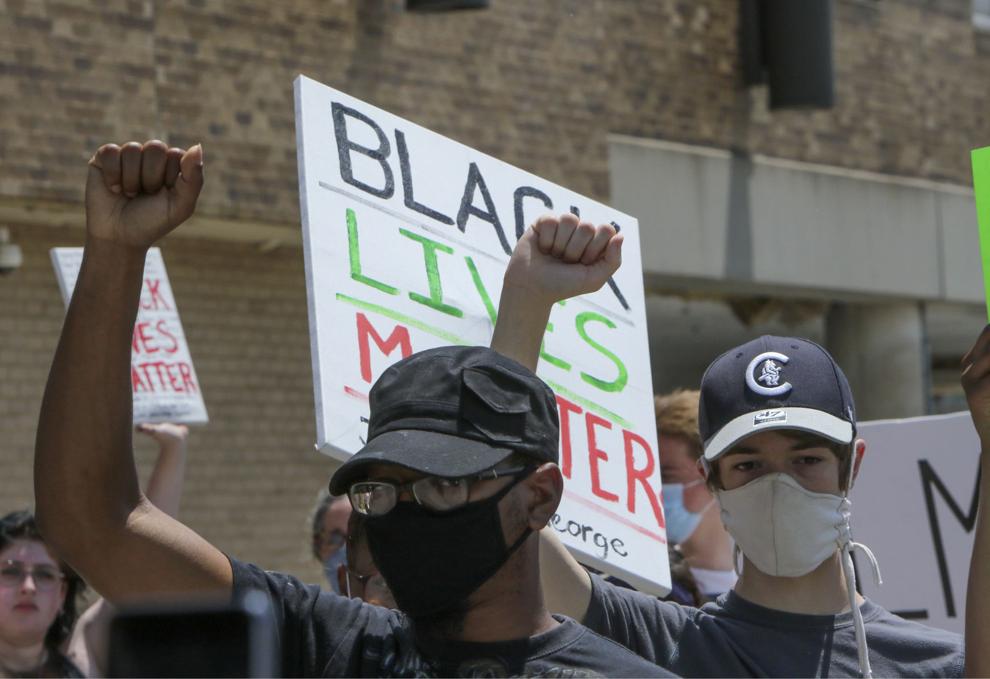 Gary Black Lives Matter protest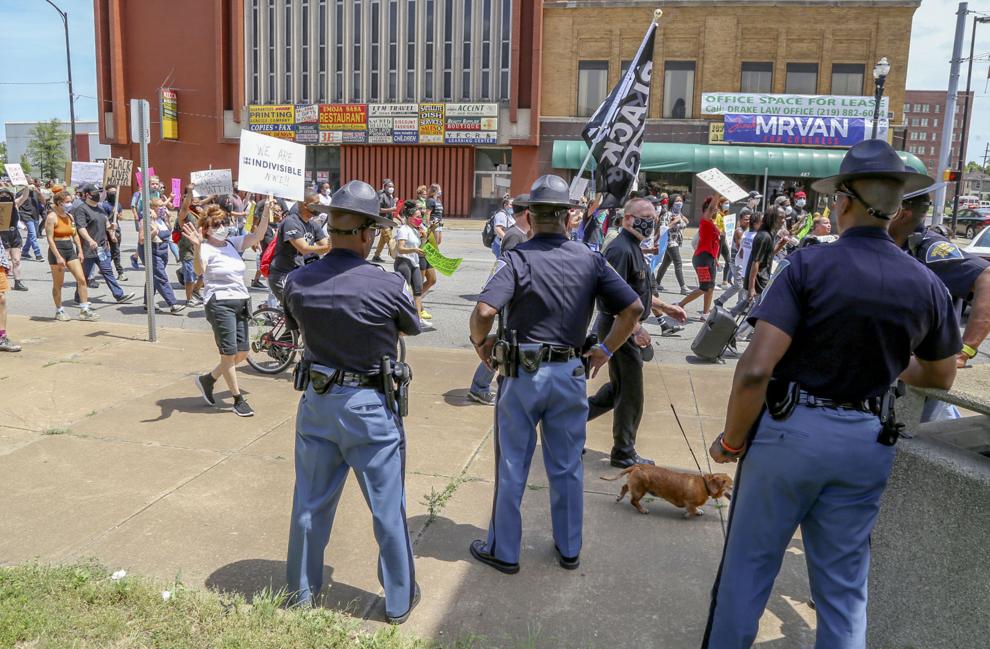 Gary Black Lives Matter protest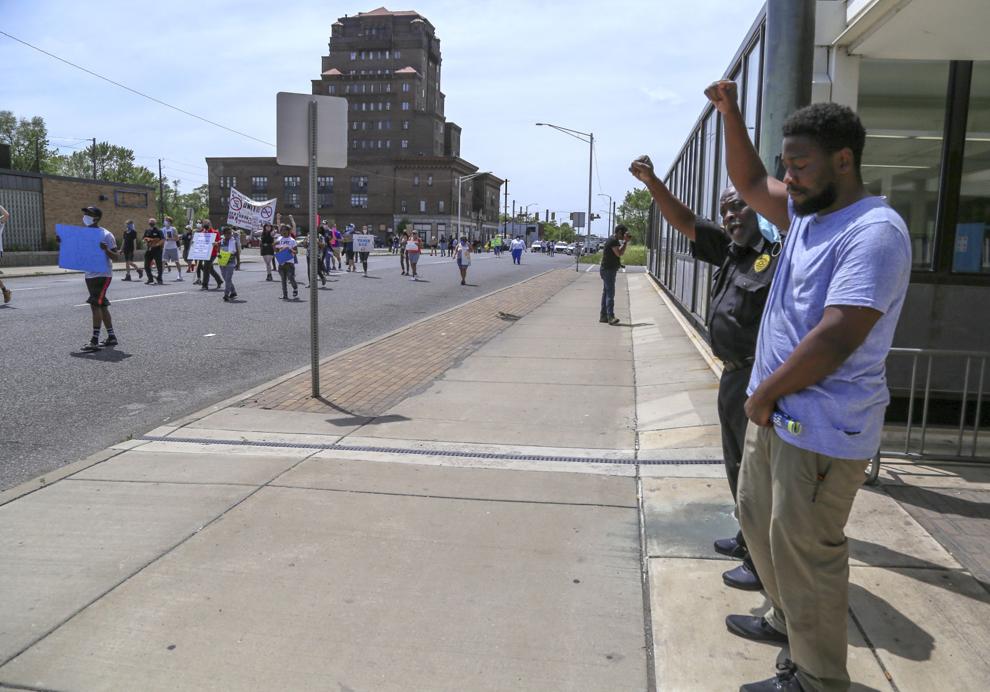 Gary Black Lives Matter protest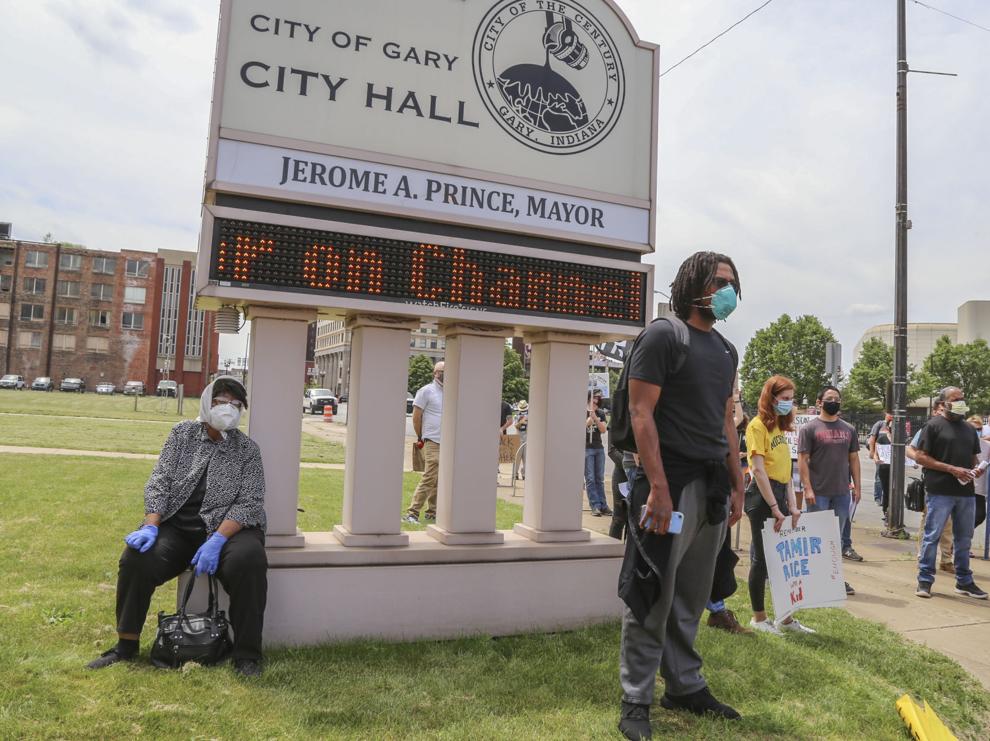 Gary Black Lives Matter protest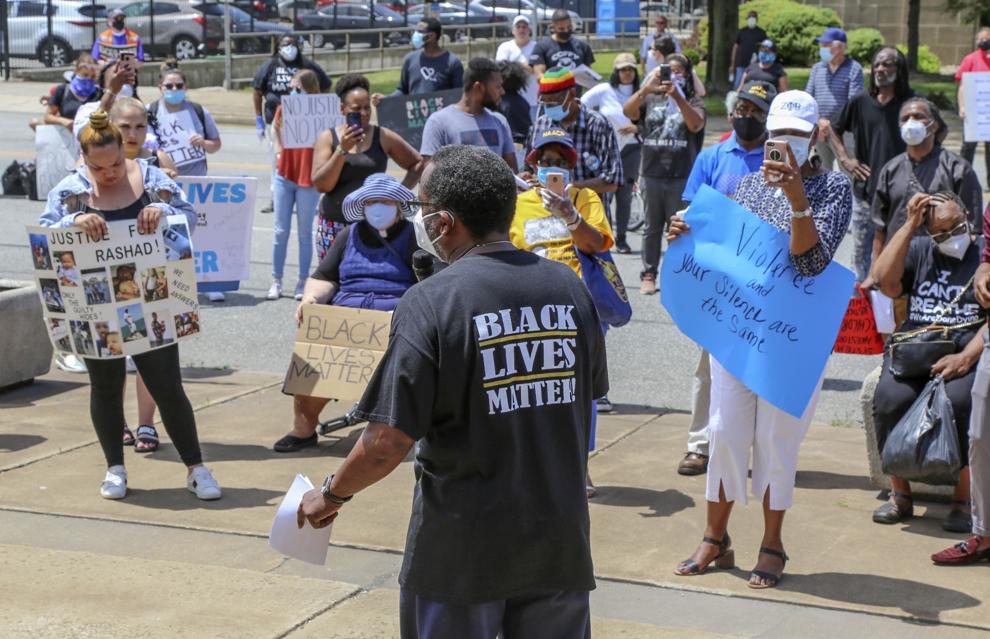 Gary Black Lives Matter protest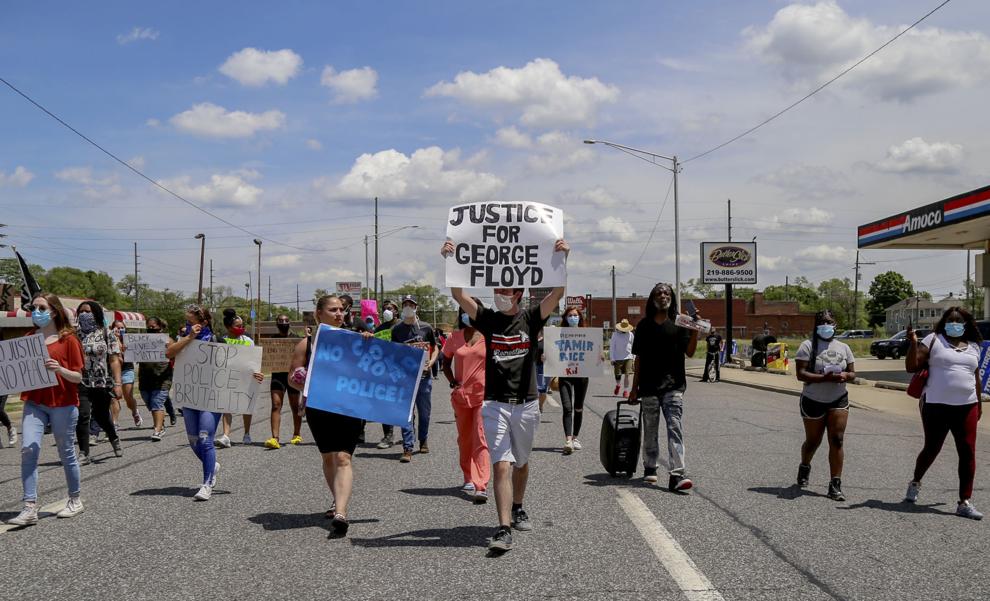 Gary protest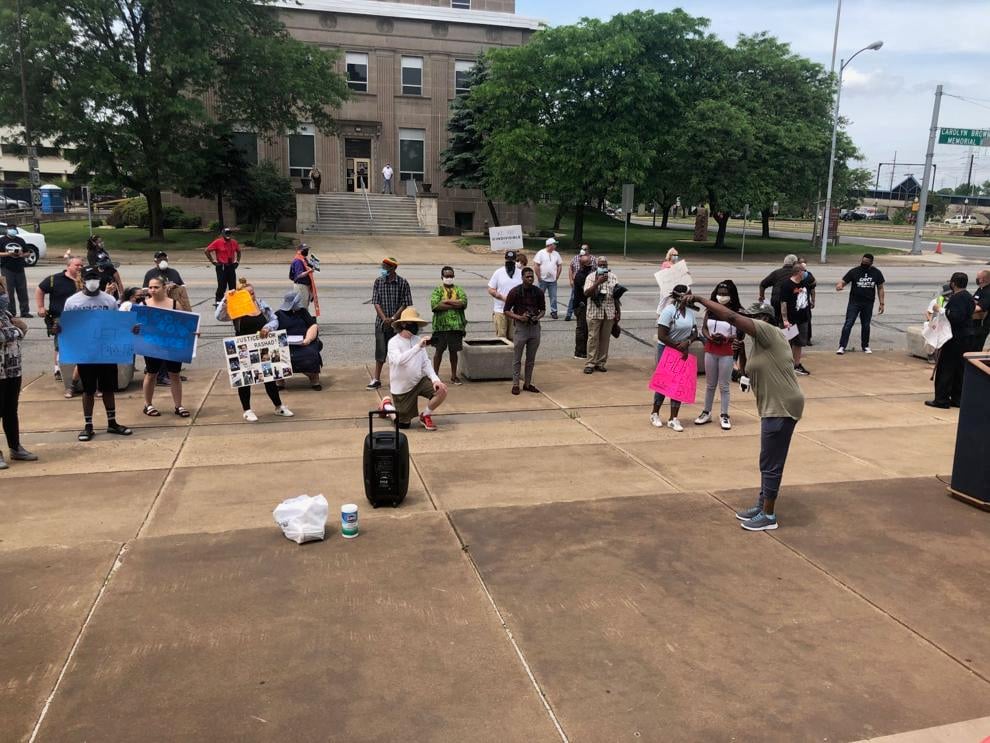 St. John protest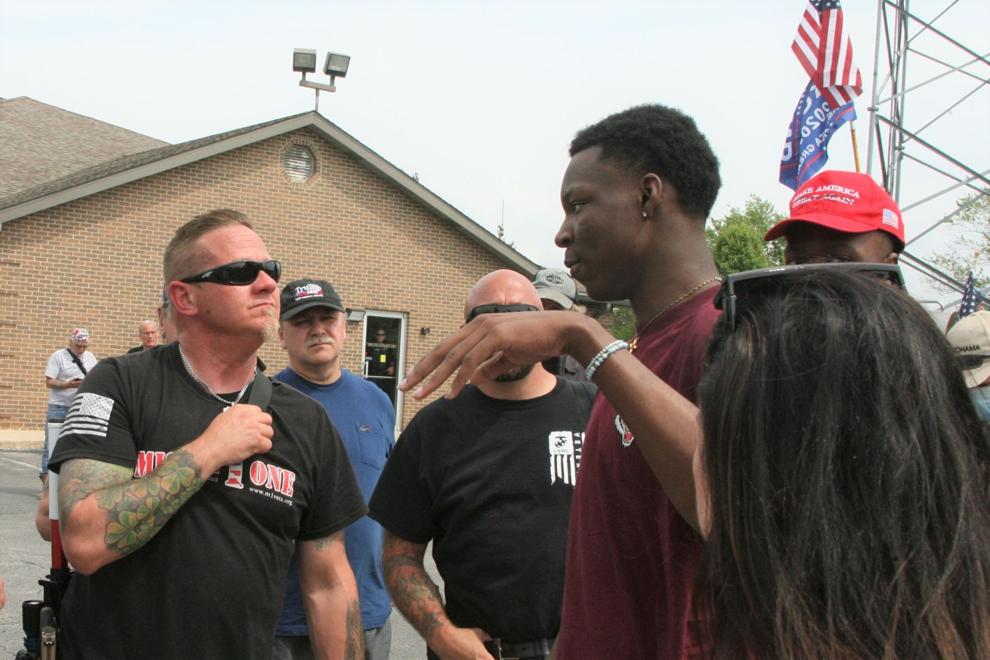 St. John protest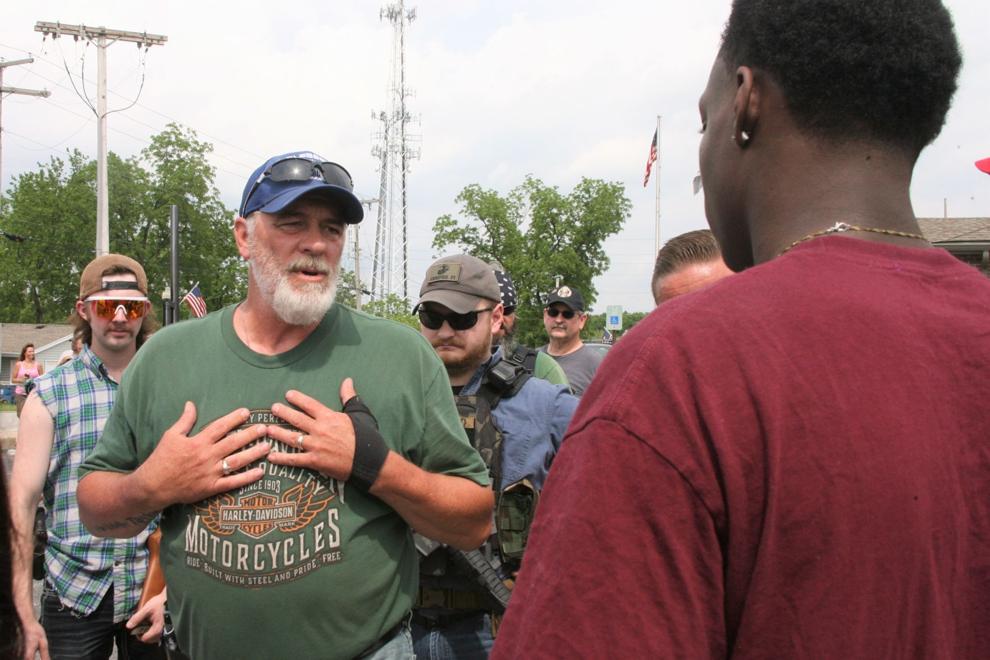 St. John protest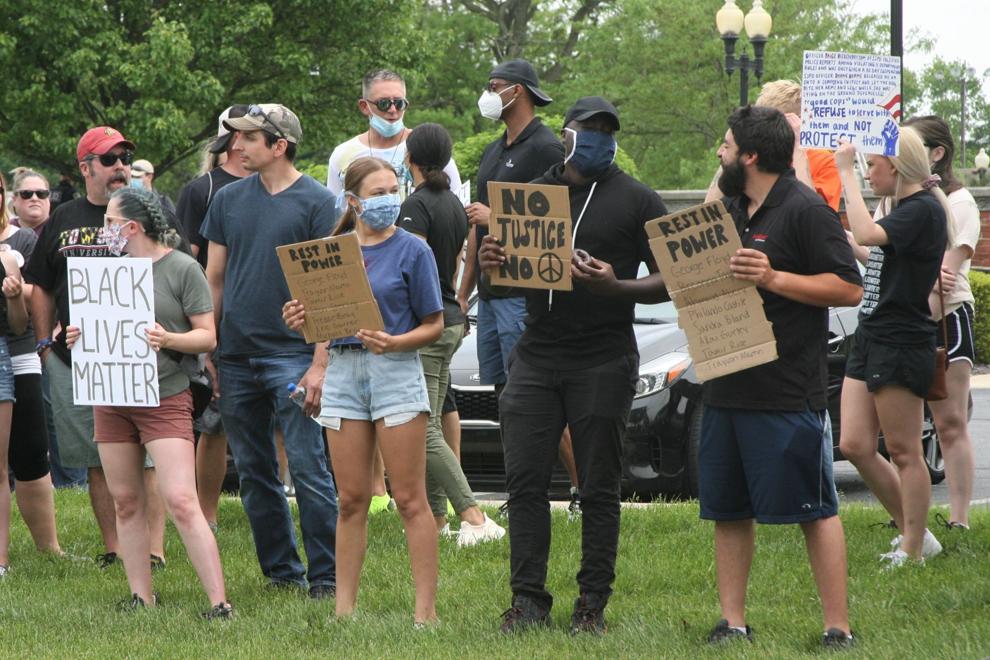 Lowell George Floyd protest march
Lowell George Floyd protest march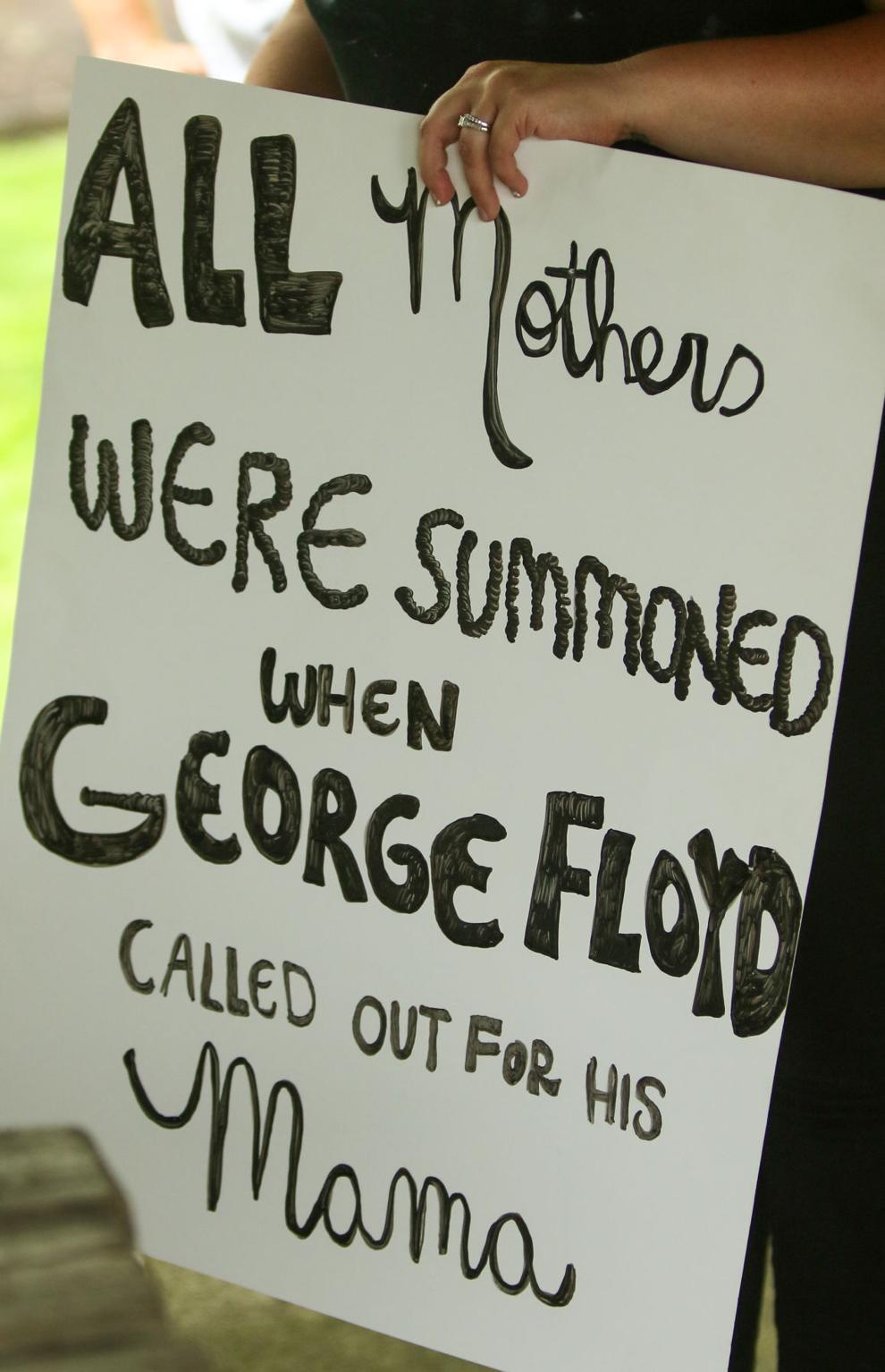 Lowell George Floyd protest march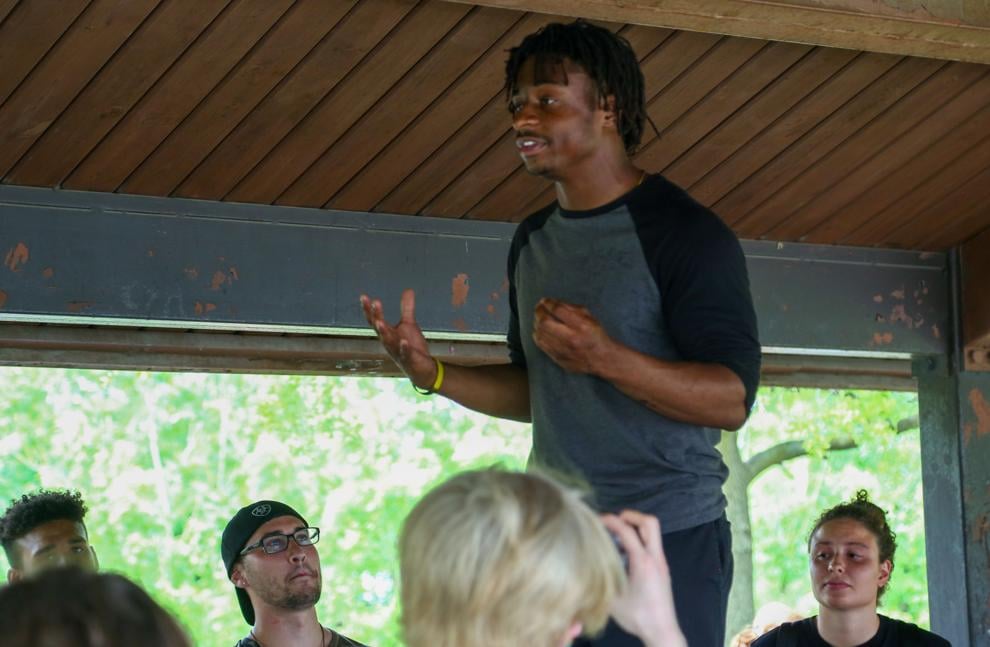 Lowell George Floyd protest march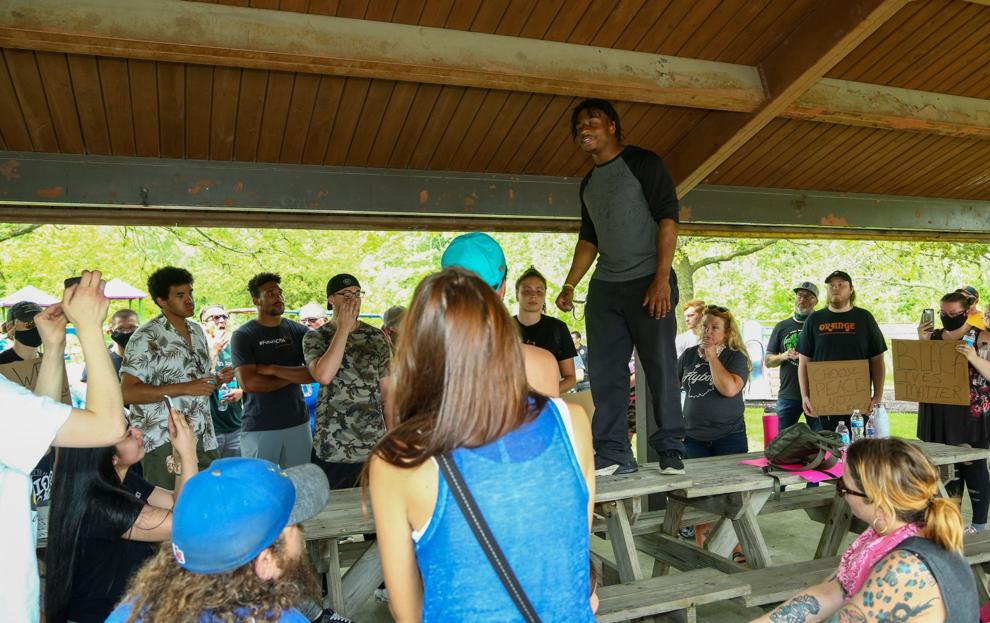 St. John protest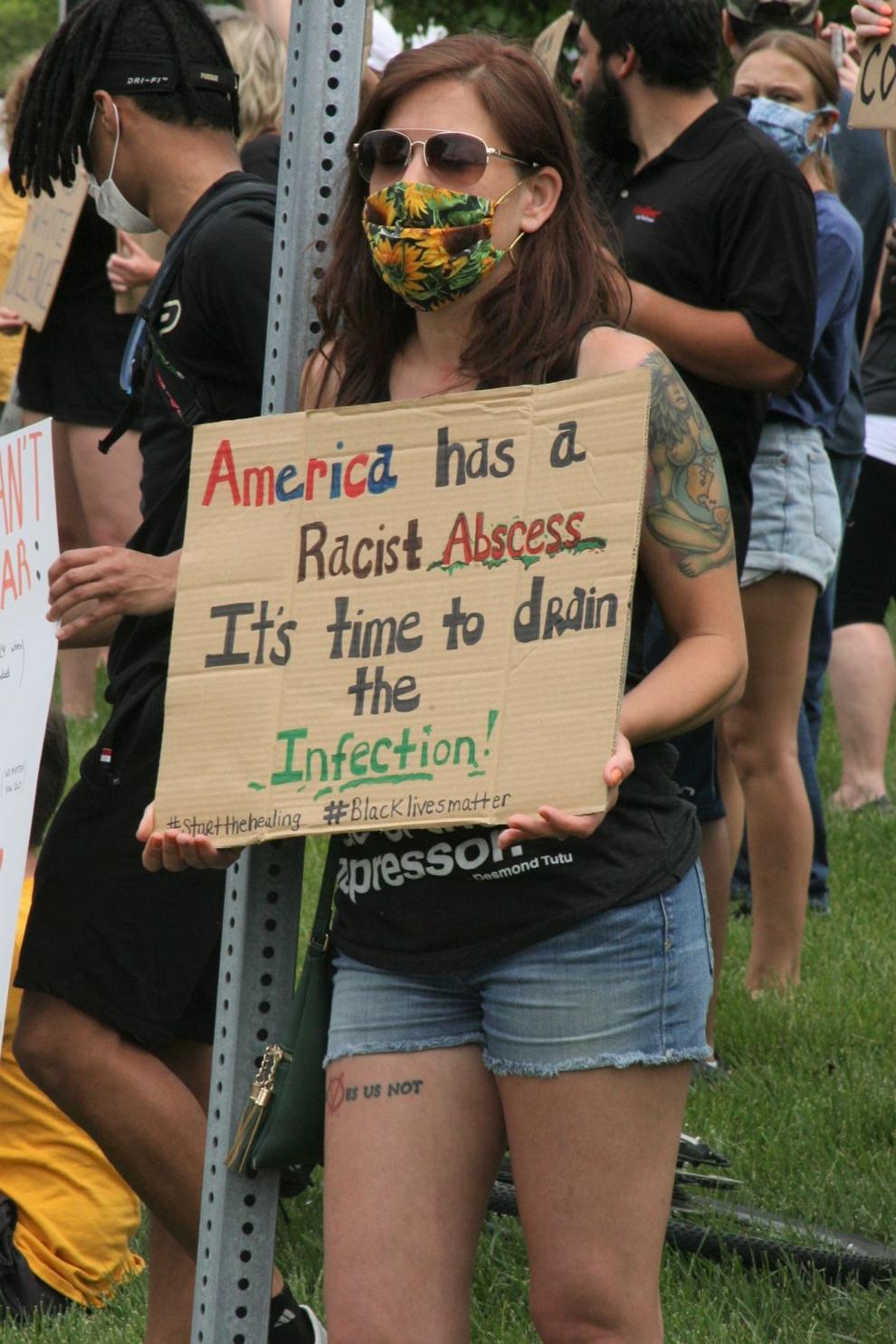 Lowell George Floyd protest march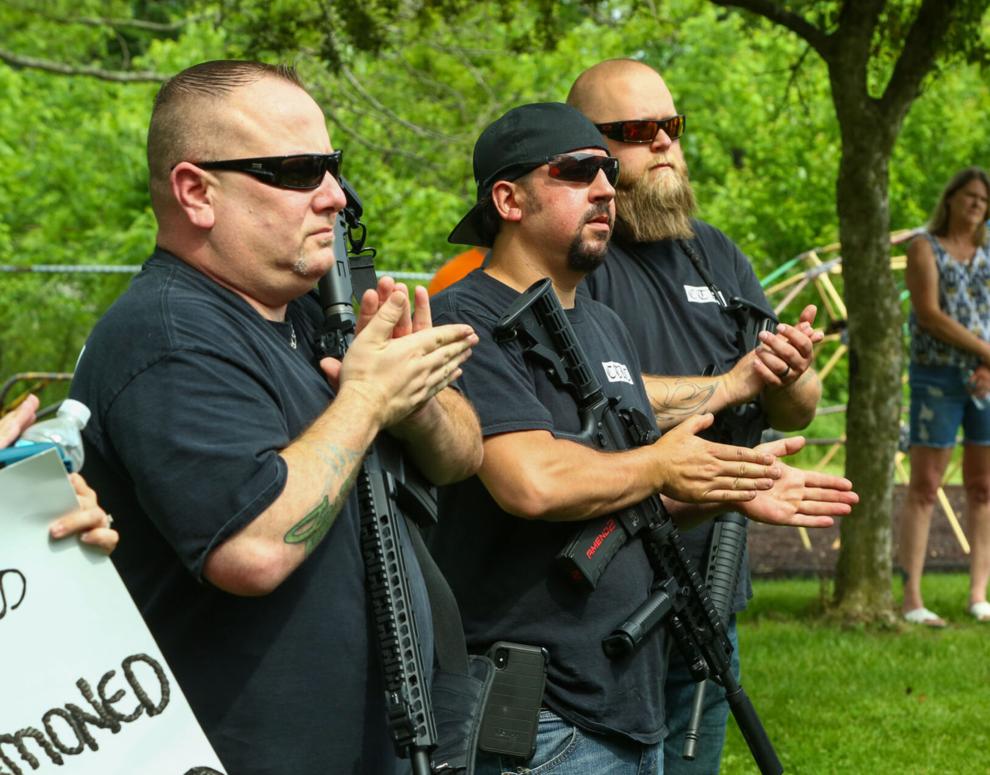 Lowell George Floyd protest march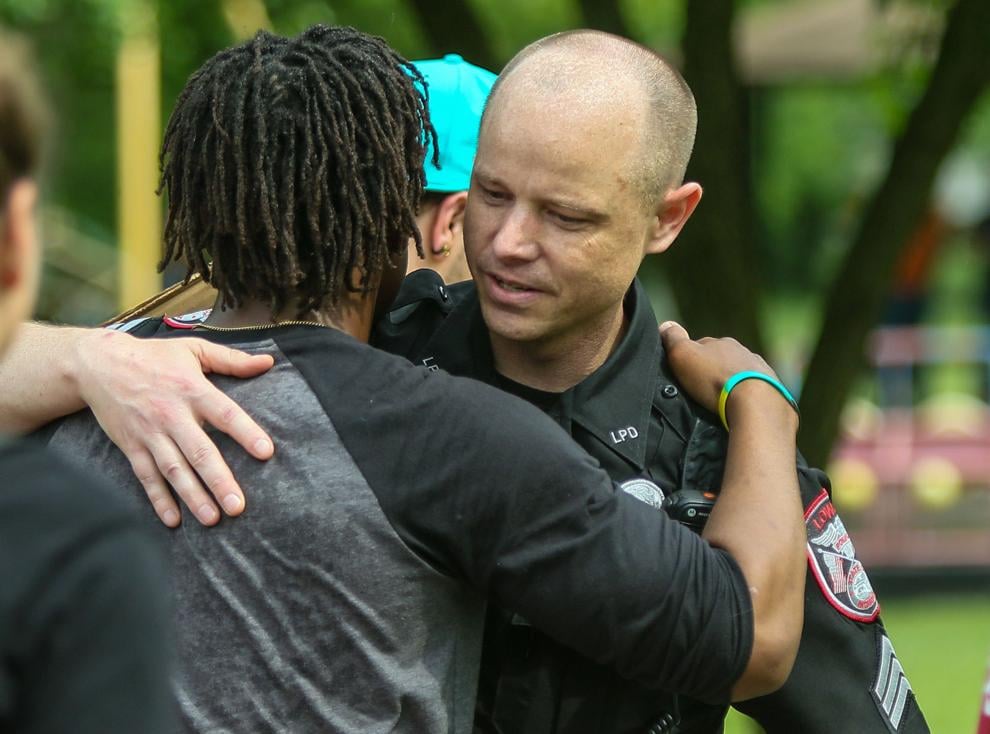 Lowell George Floyd protest march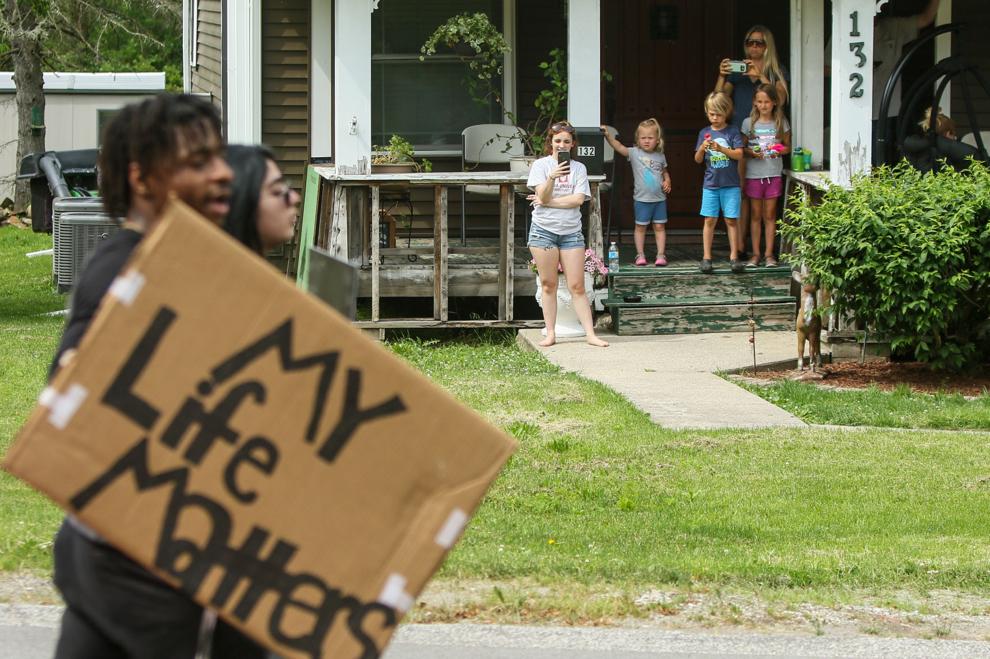 Lowell George Floyd protest march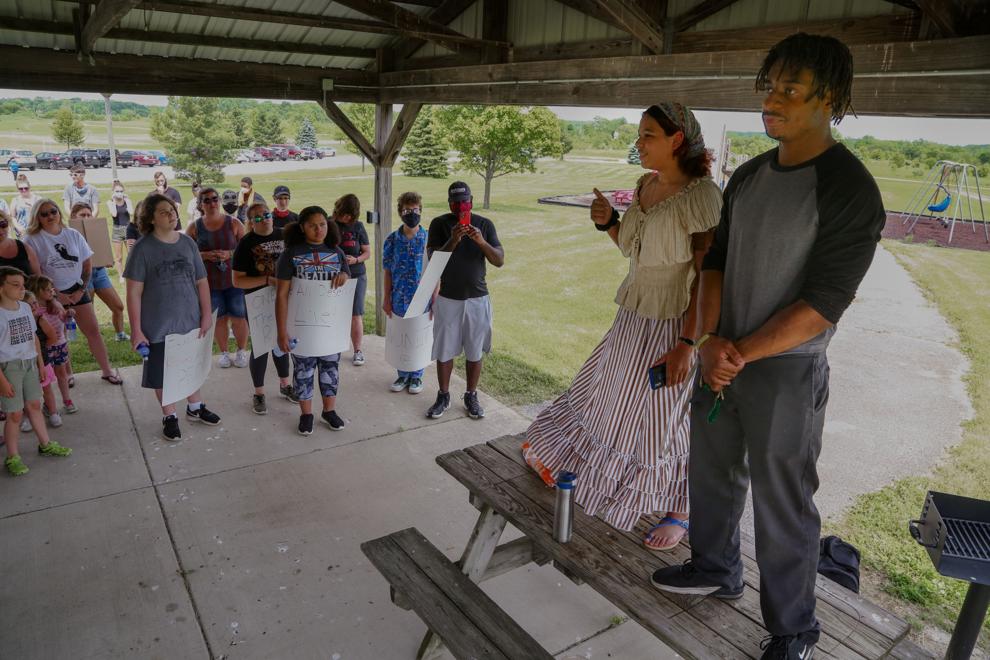 Lowell George Floyd protest march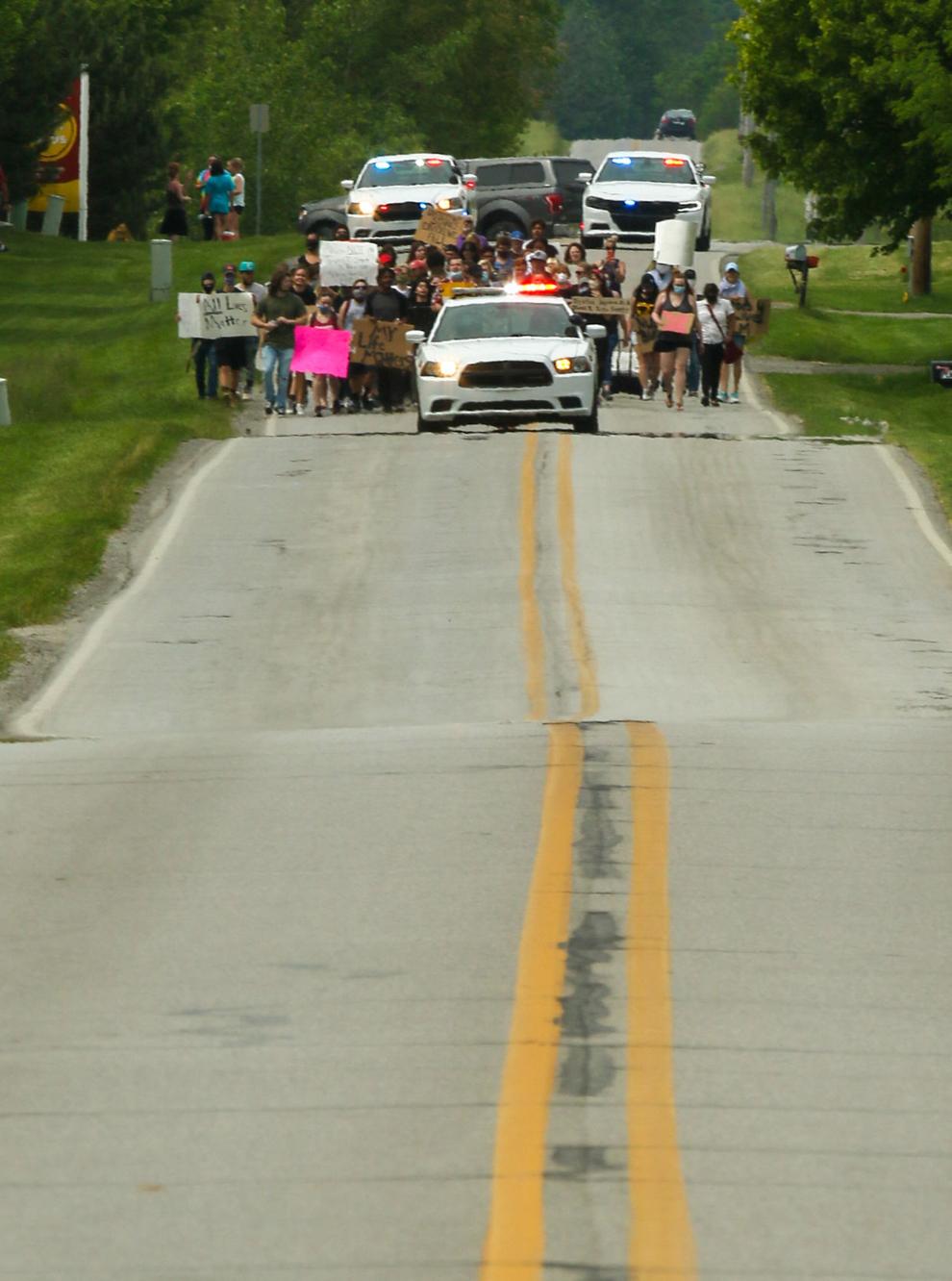 Lowell George Floyd protest march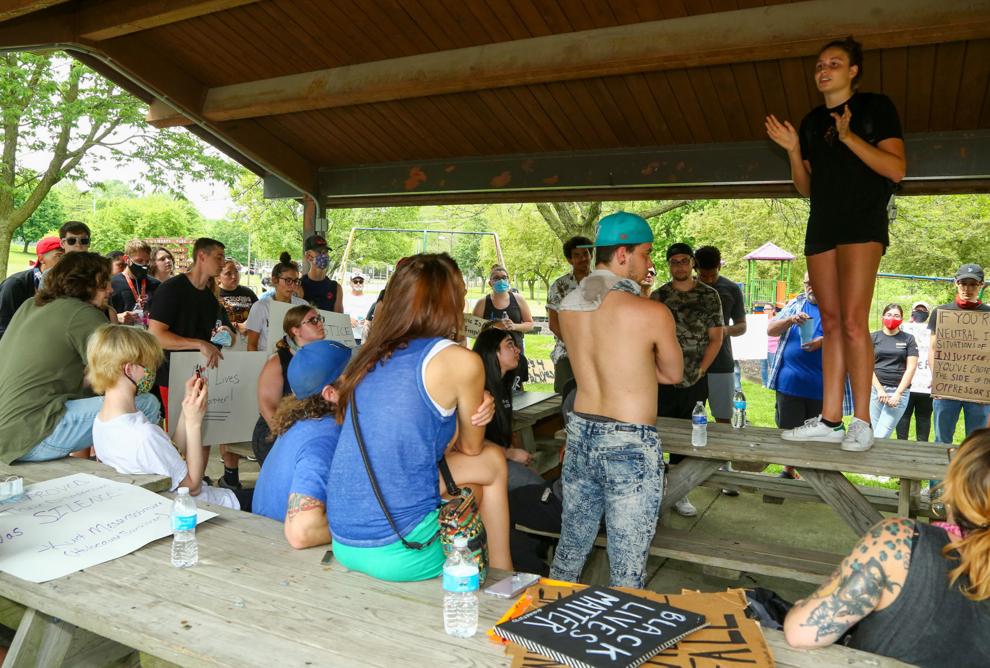 Lowell George Floyd protest march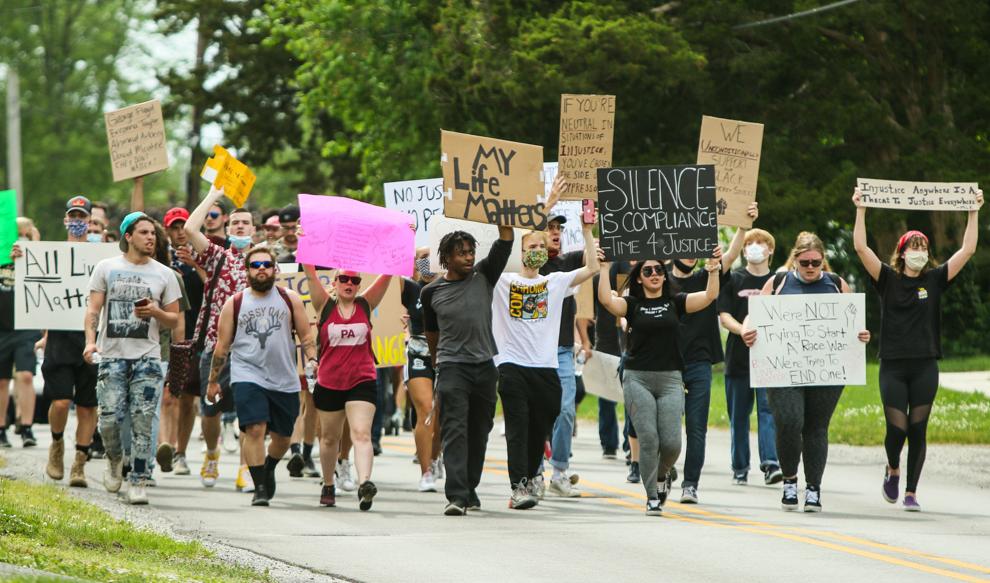 Lowell George Floyd protest march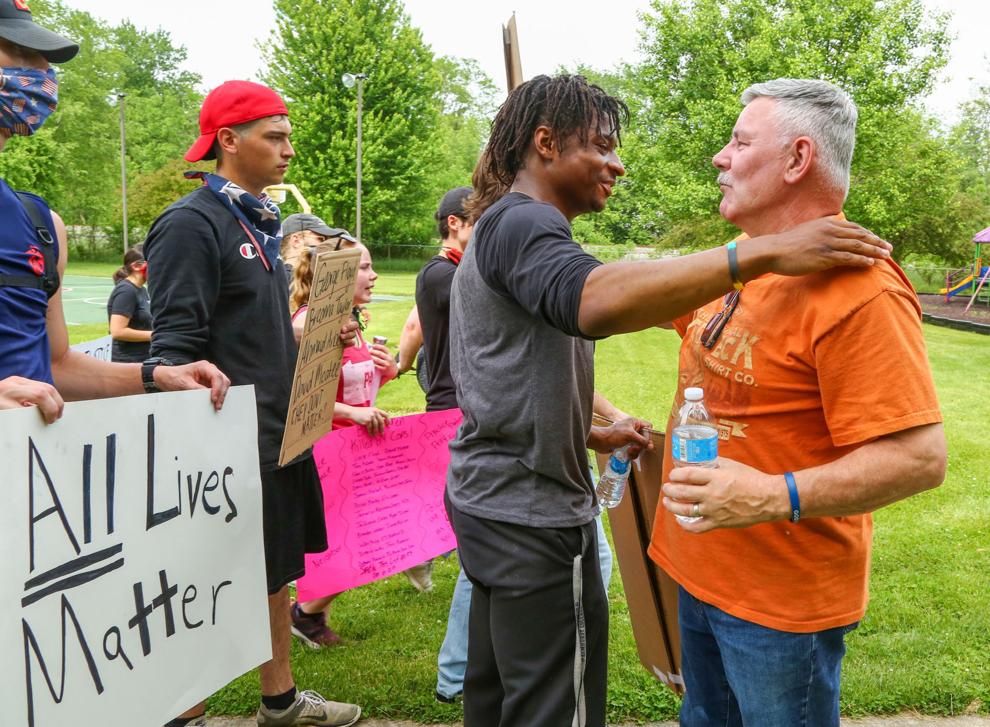 St. John protest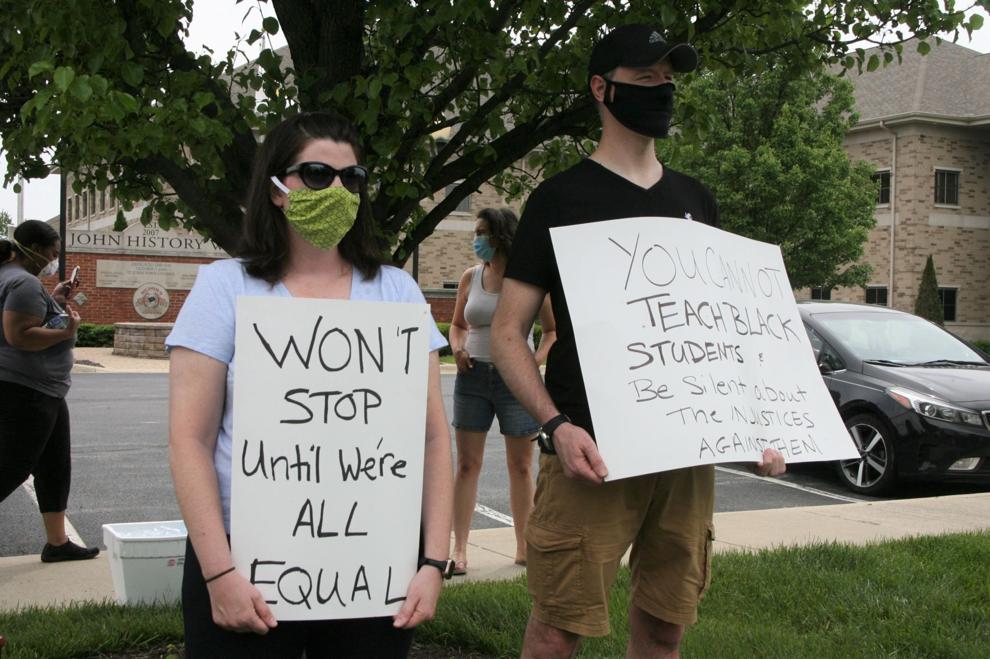 Protesters gather outside Munster Police Department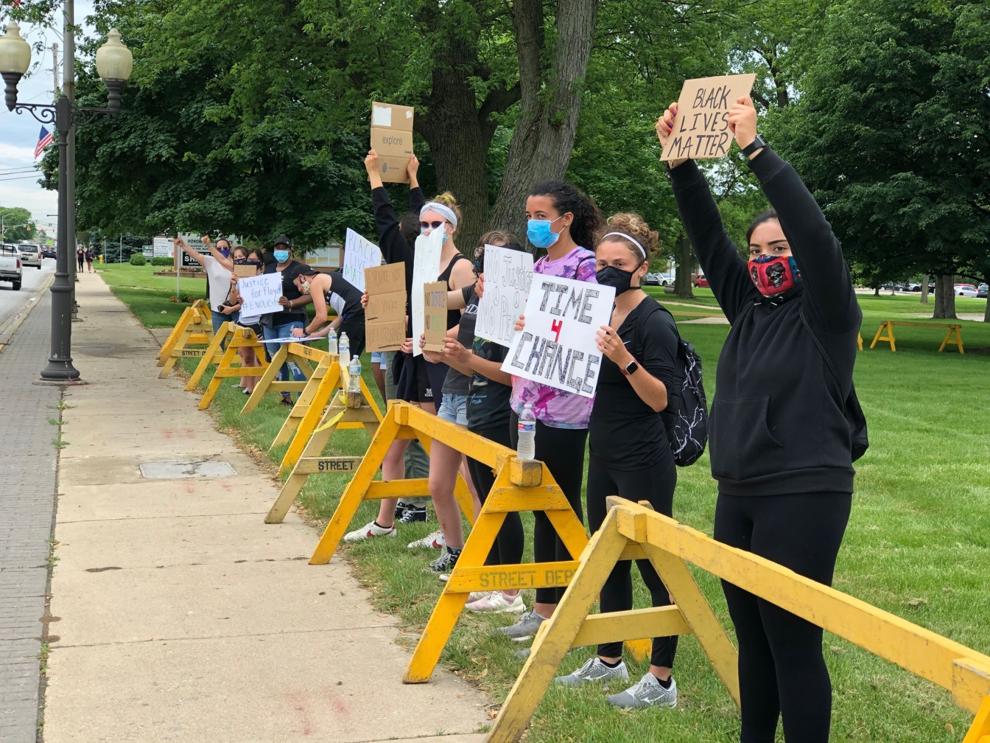 Tuesday BLM protest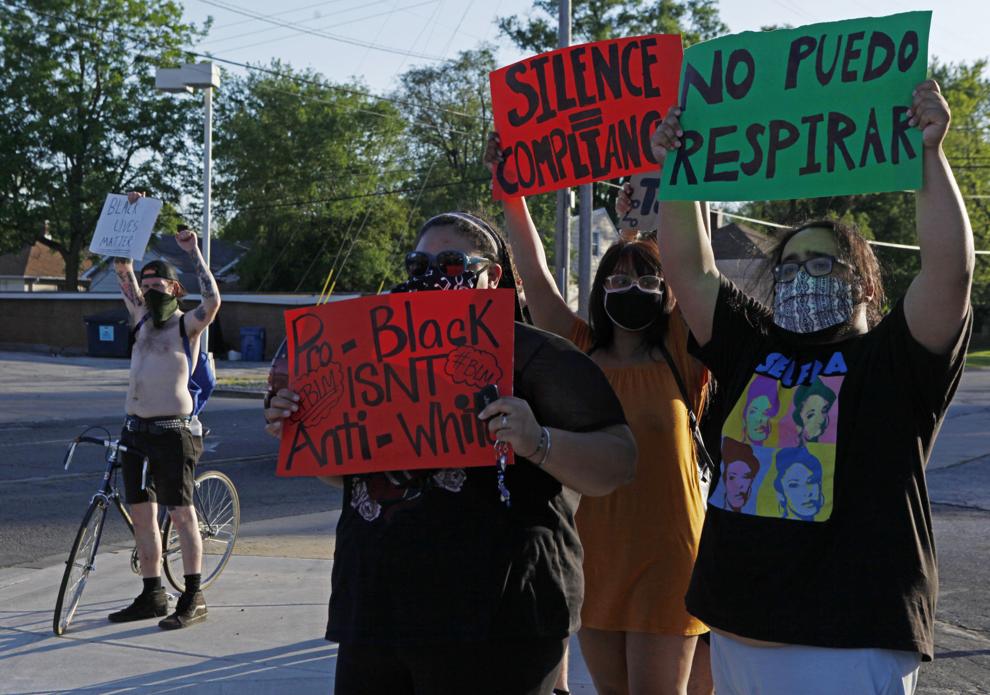 Tuesday BLM protest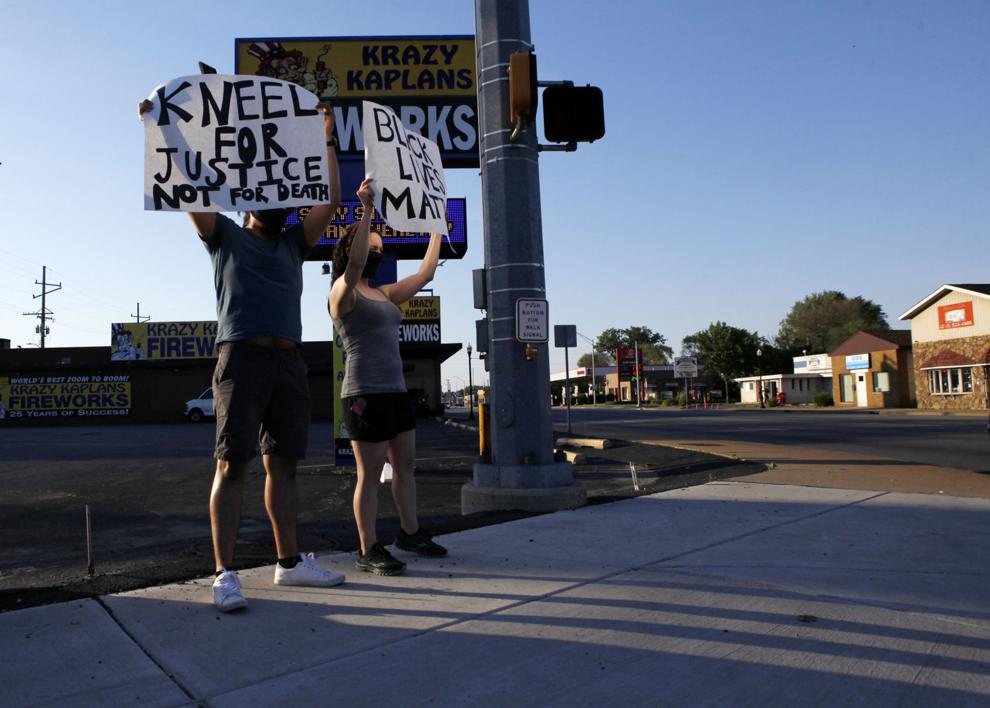 WATCH NOW: Crown Point officials address armed bystanders amid peaceful gathering
Valpo protest
Portage George Floyd protest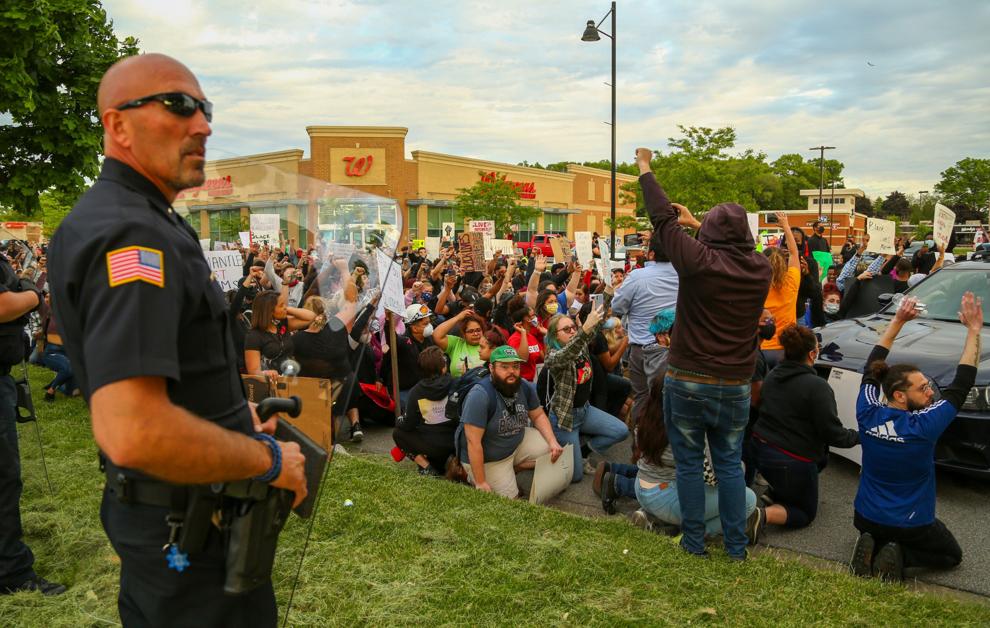 Portage George Floyd protest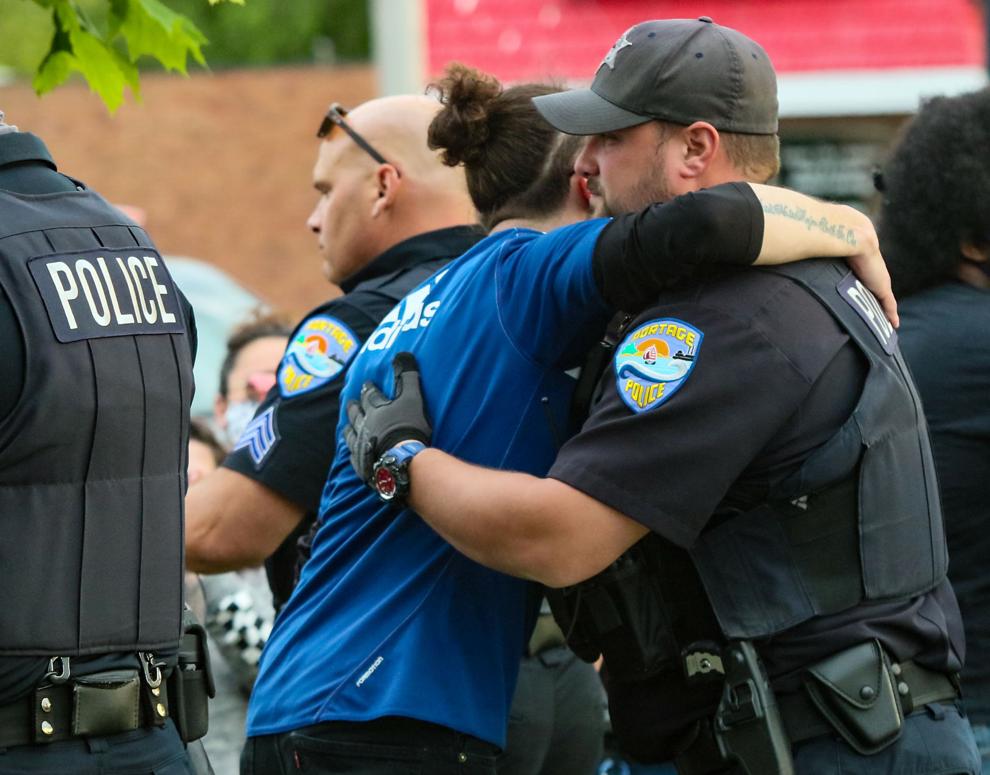 Portage George Floyd protest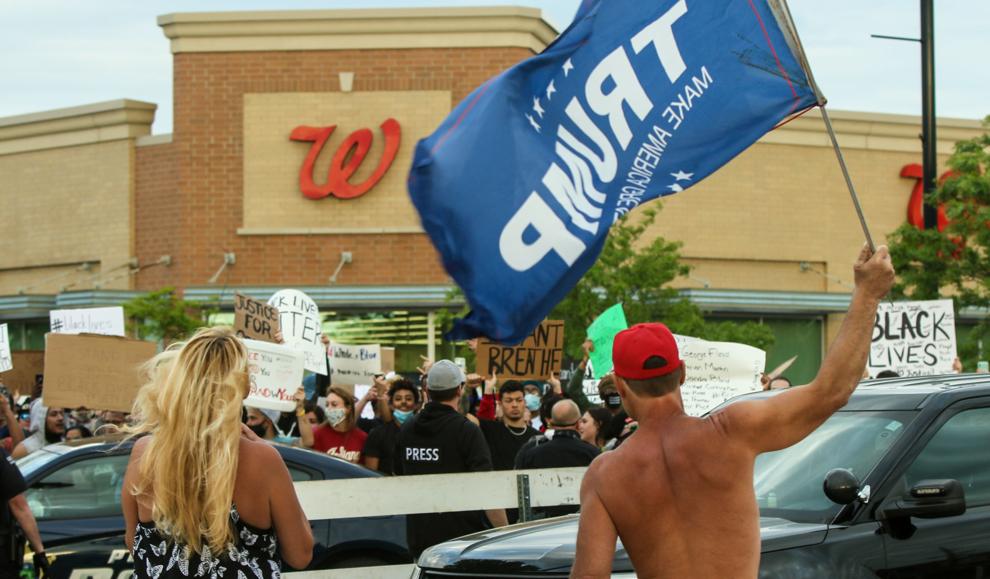 Portage George Floyd protest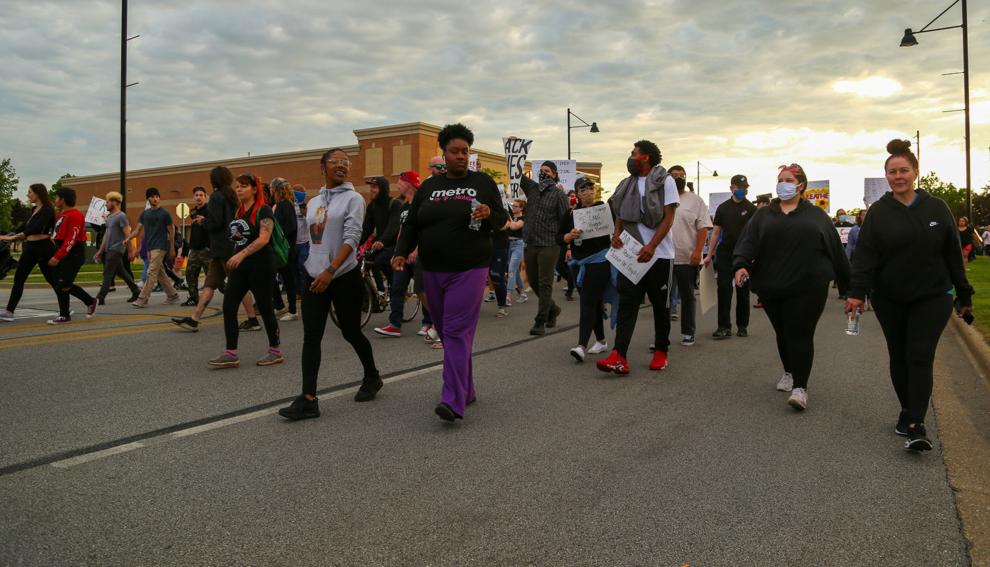 Portage George Floyd protest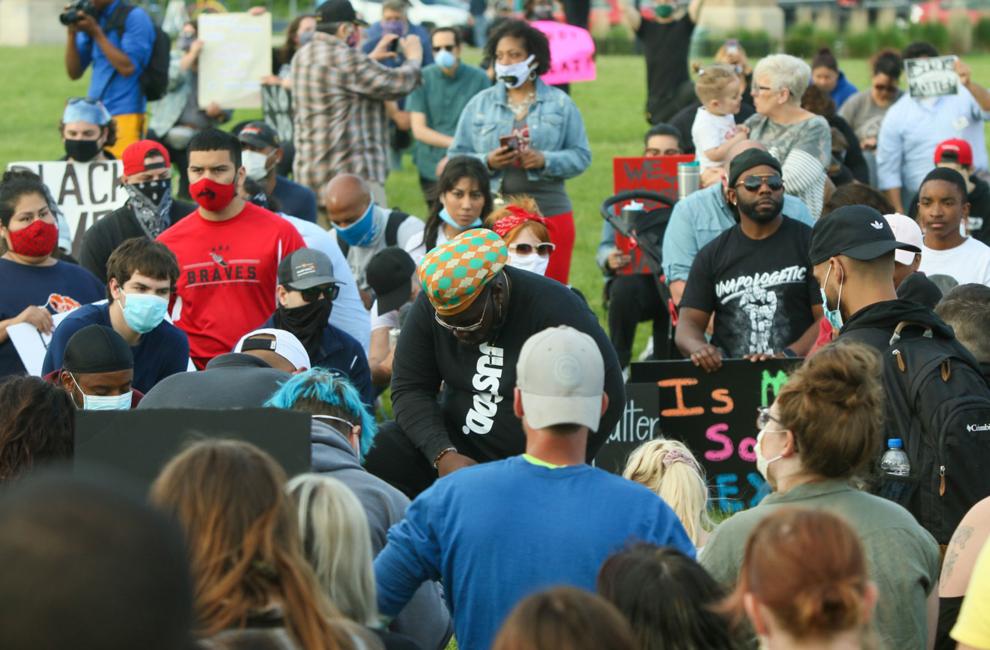 Portage George Floyd protest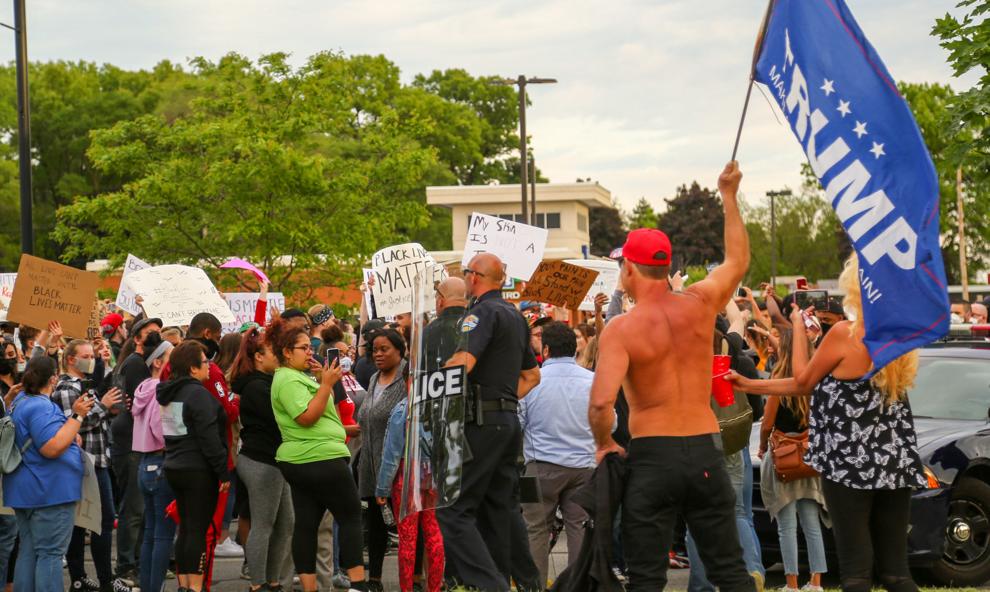 Portage George Floyd protest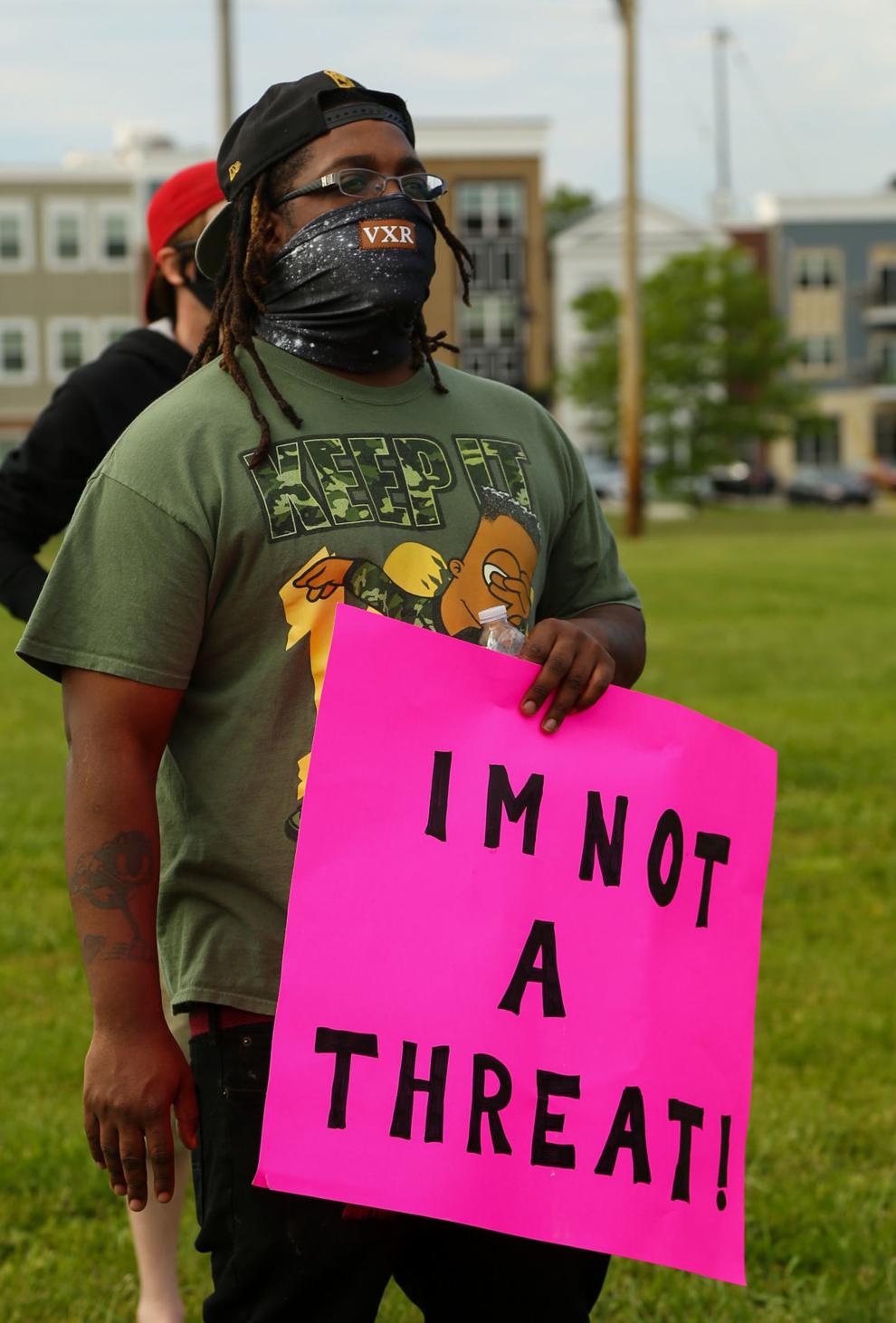 Portage George Floyd protest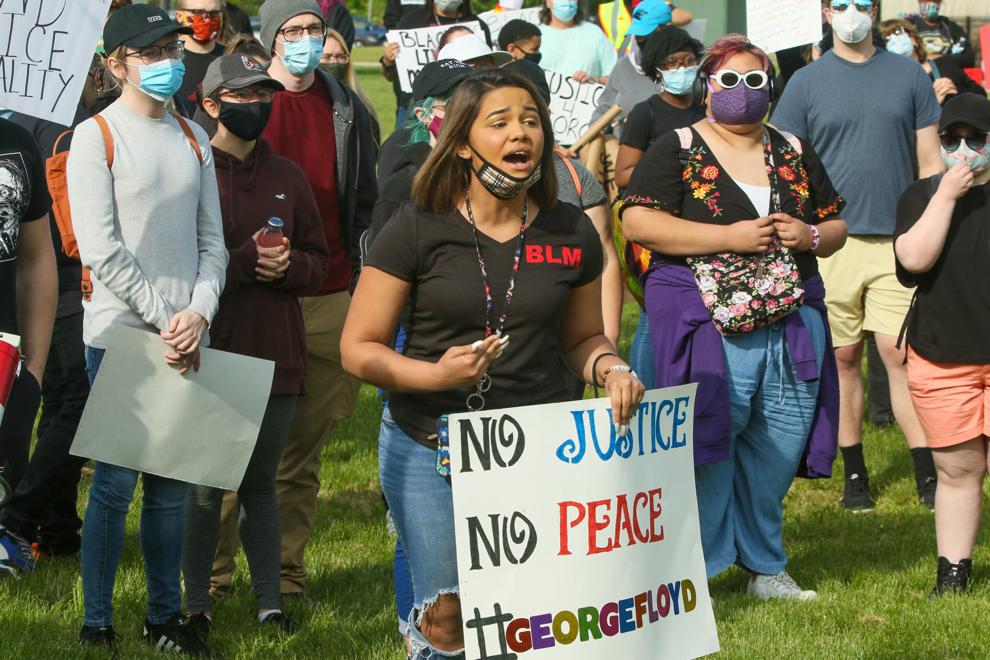 Portage George Floyd protest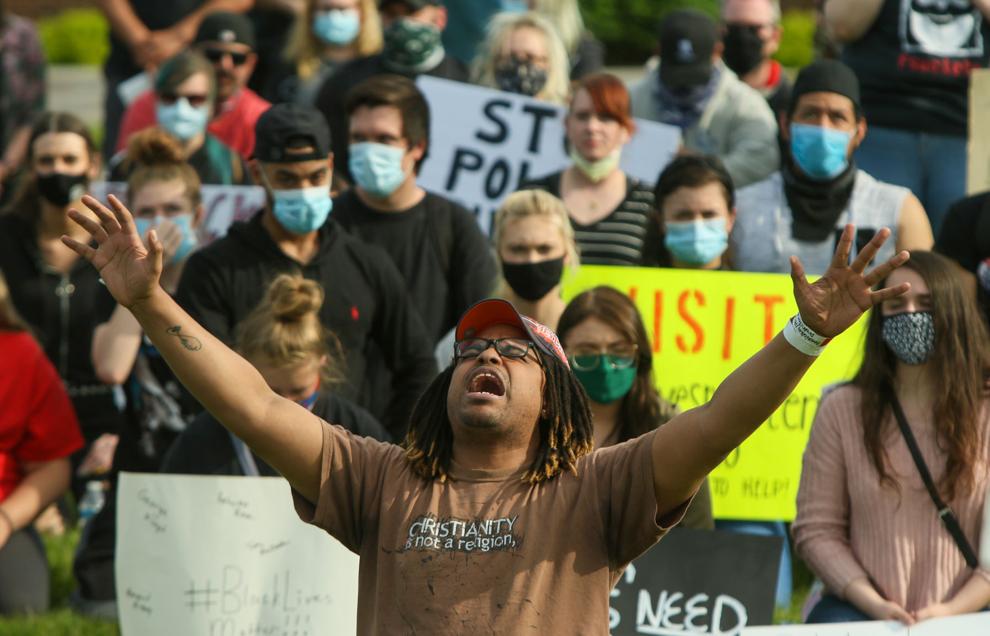 Portage George Floyd protest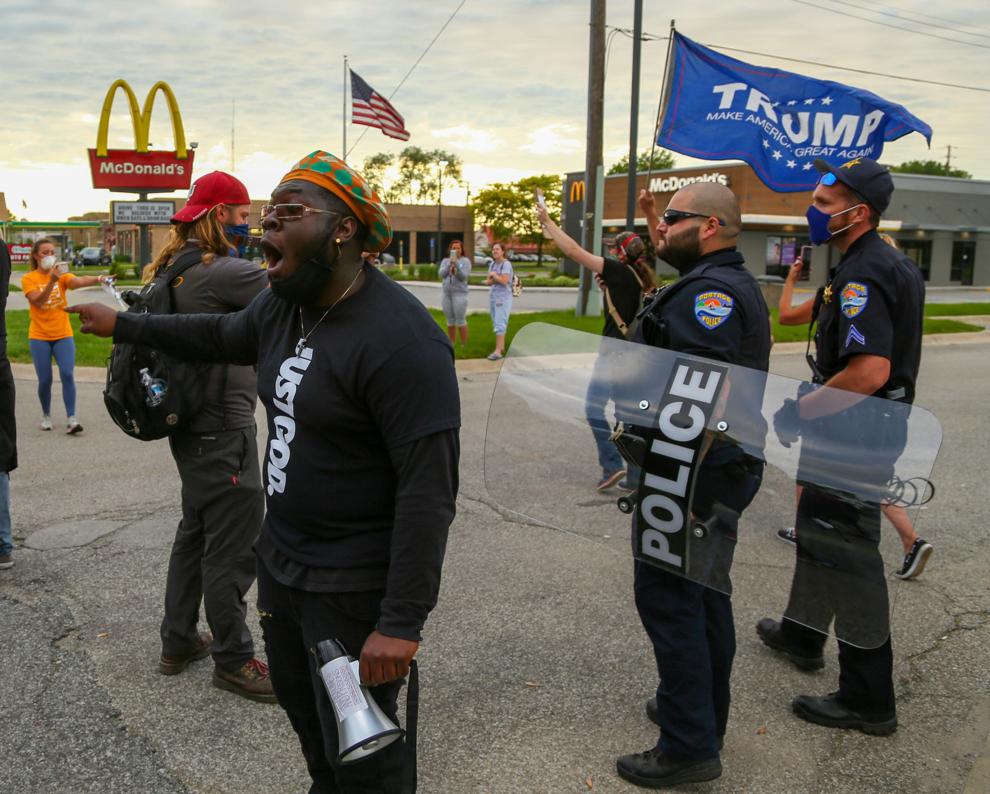 Portage George Floyd protest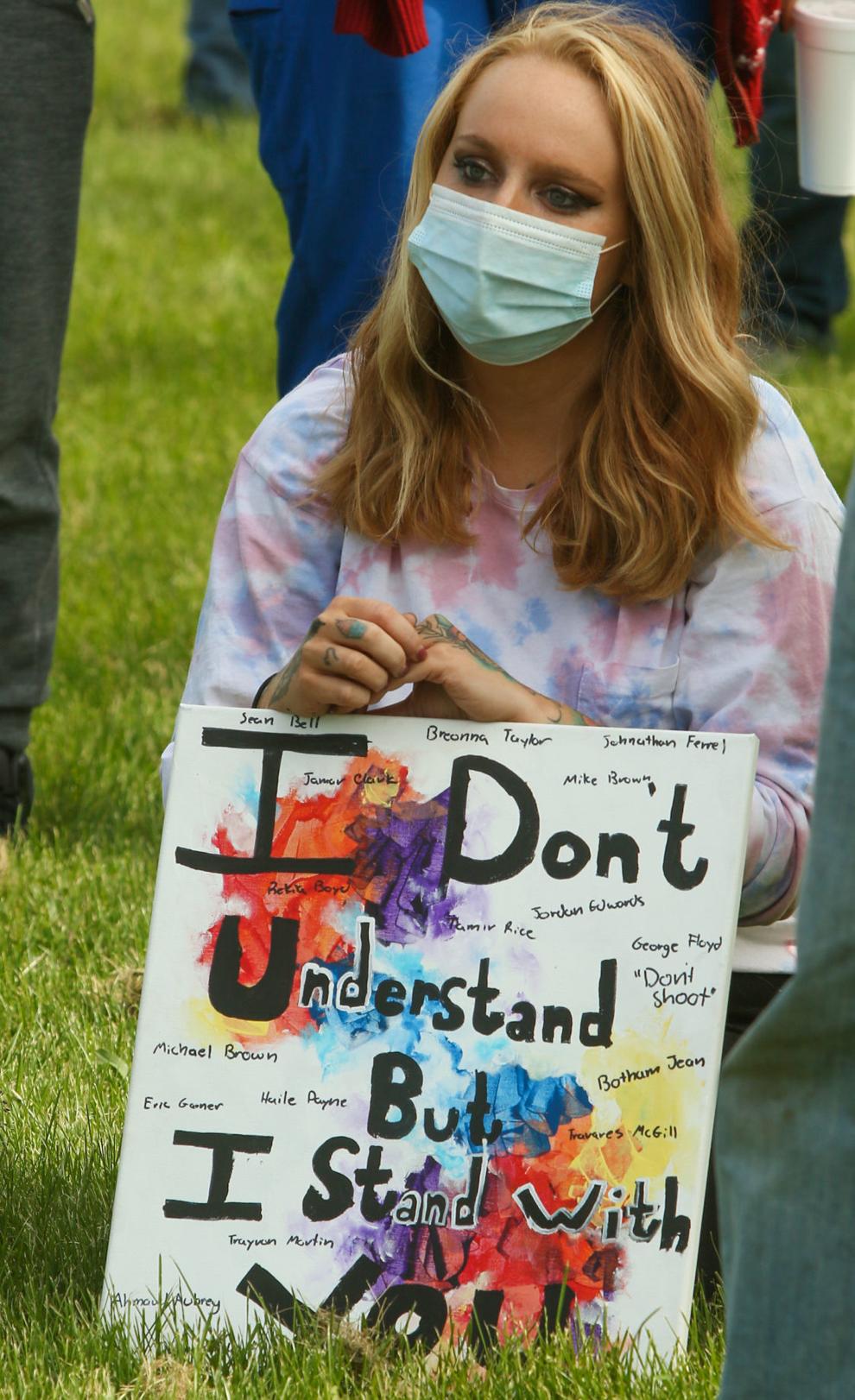 Portage George Floyd protest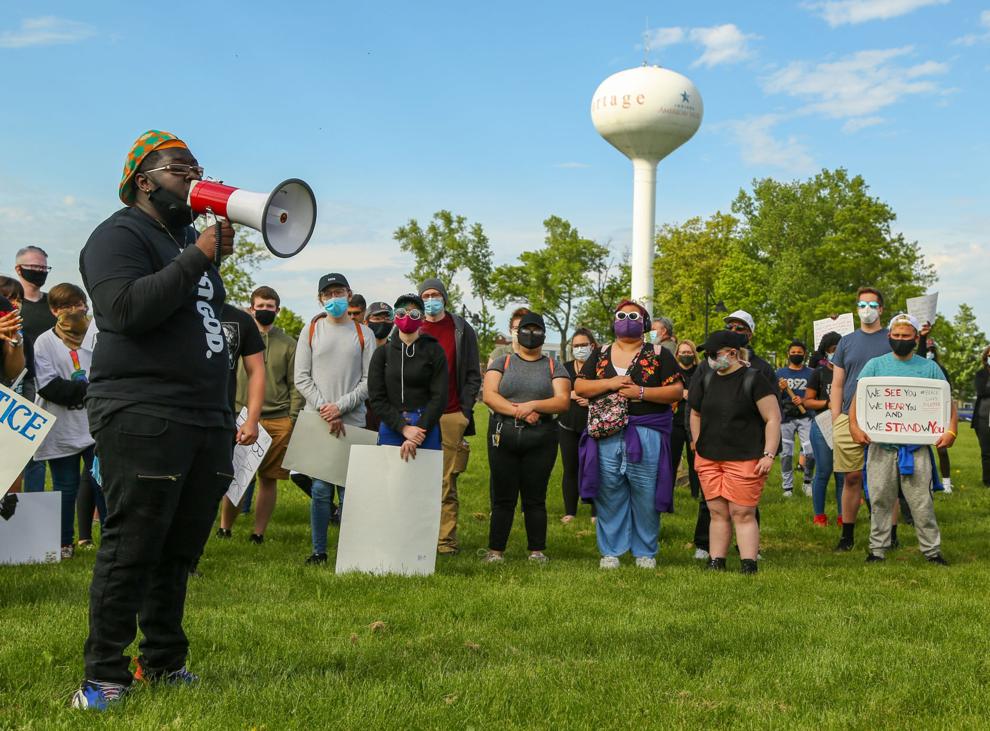 Portage George Floyd protest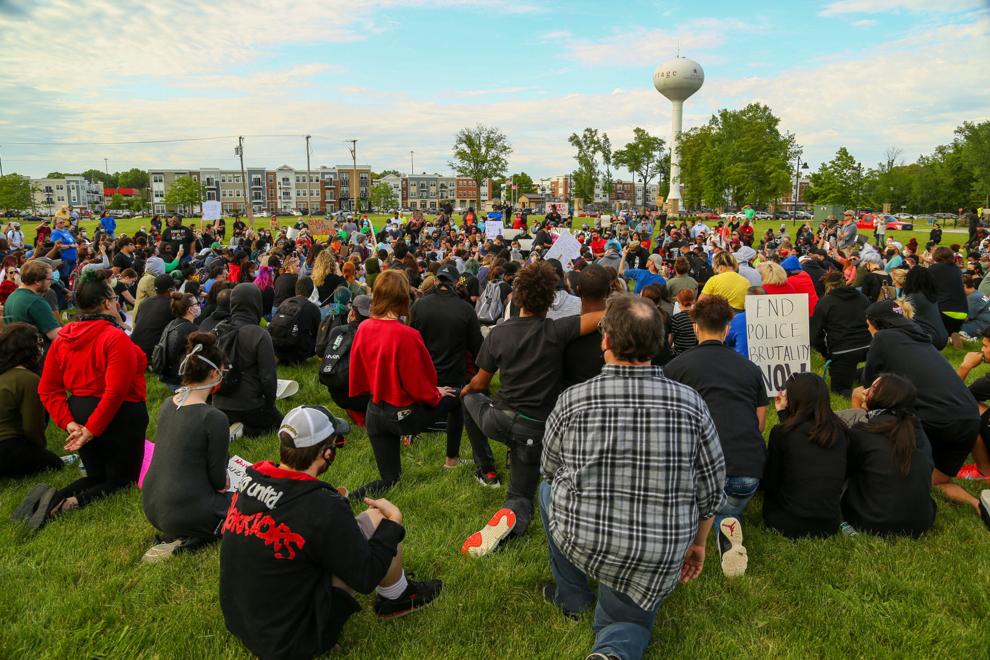 Crown Point protest
Crown Point protest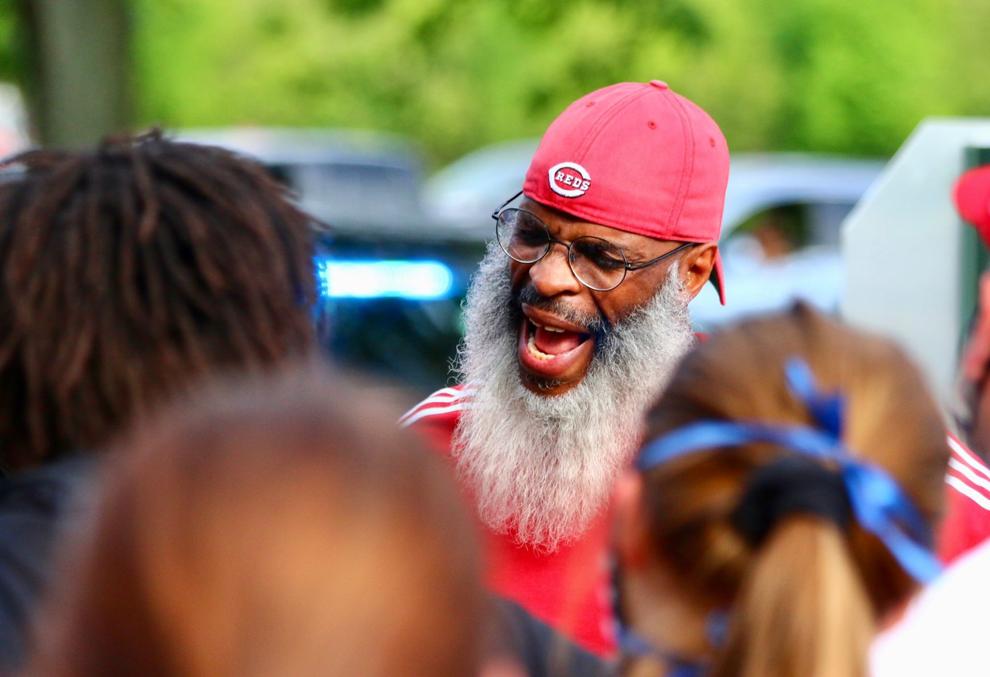 Crown Point protest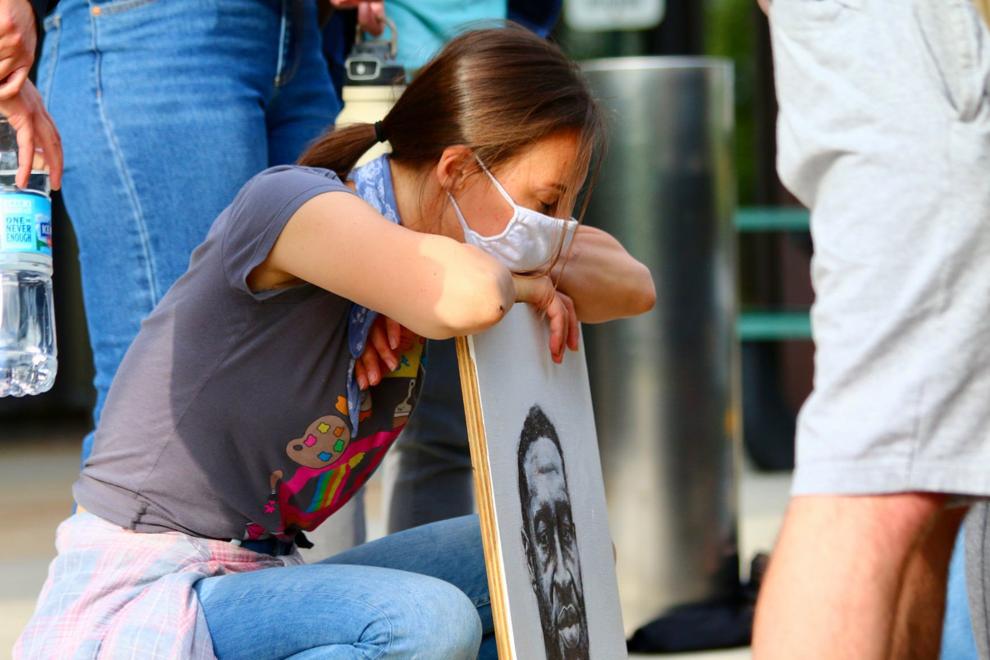 Crown Point protest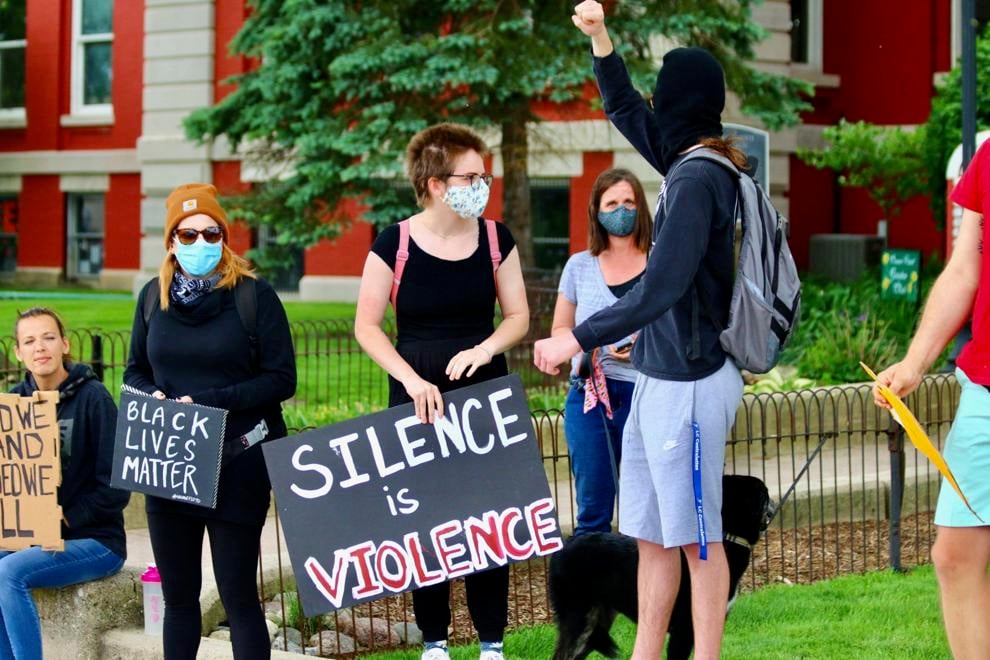 Portage Protest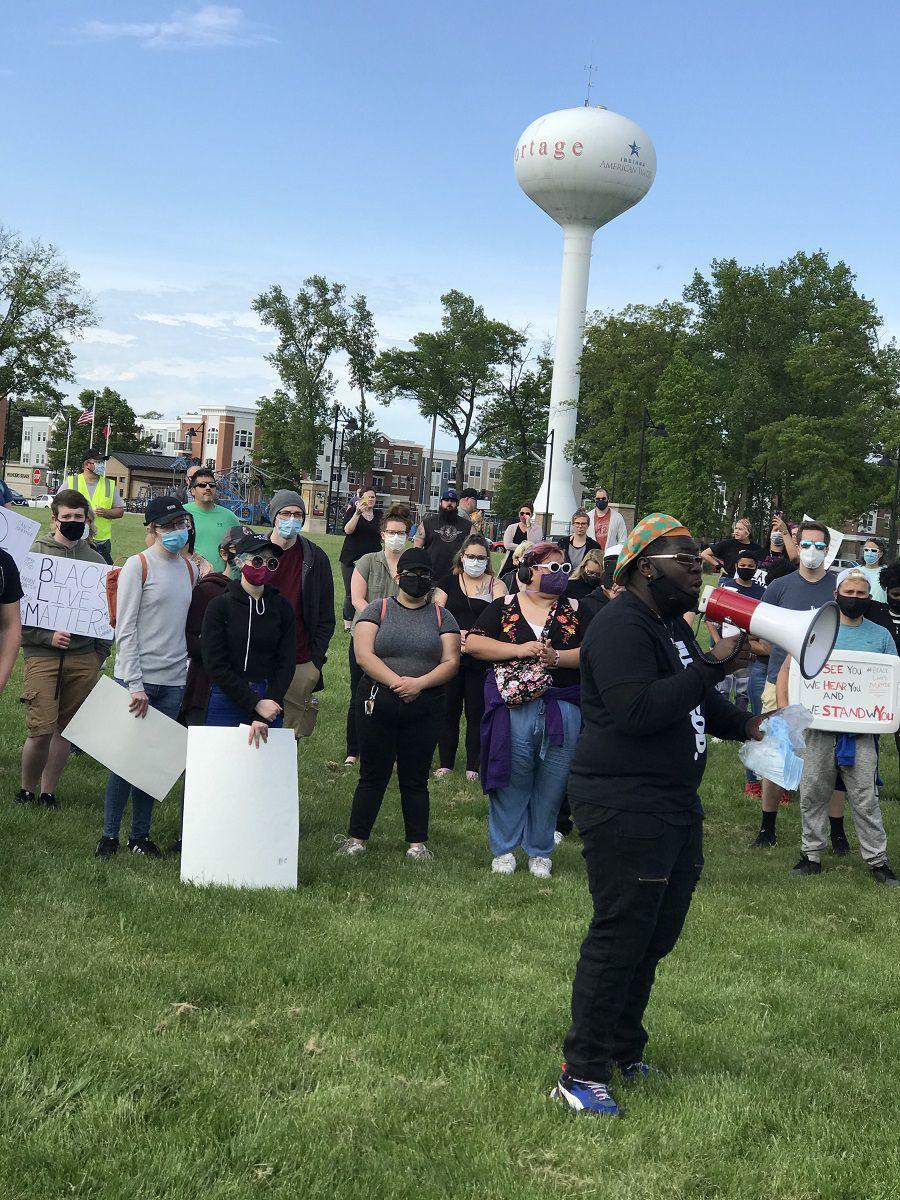 Crown Point protest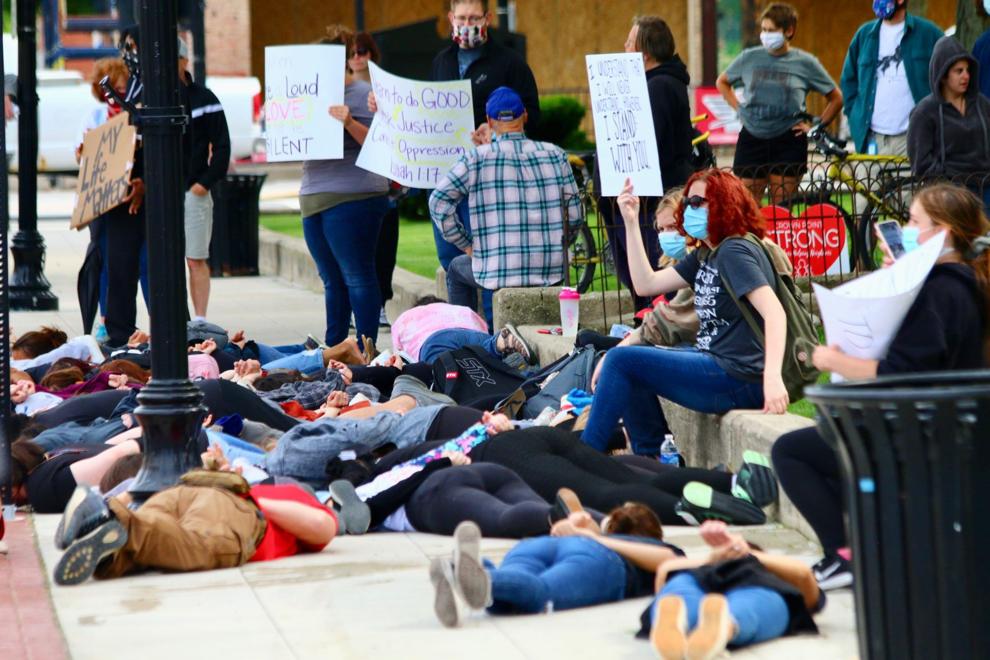 Crown Point protest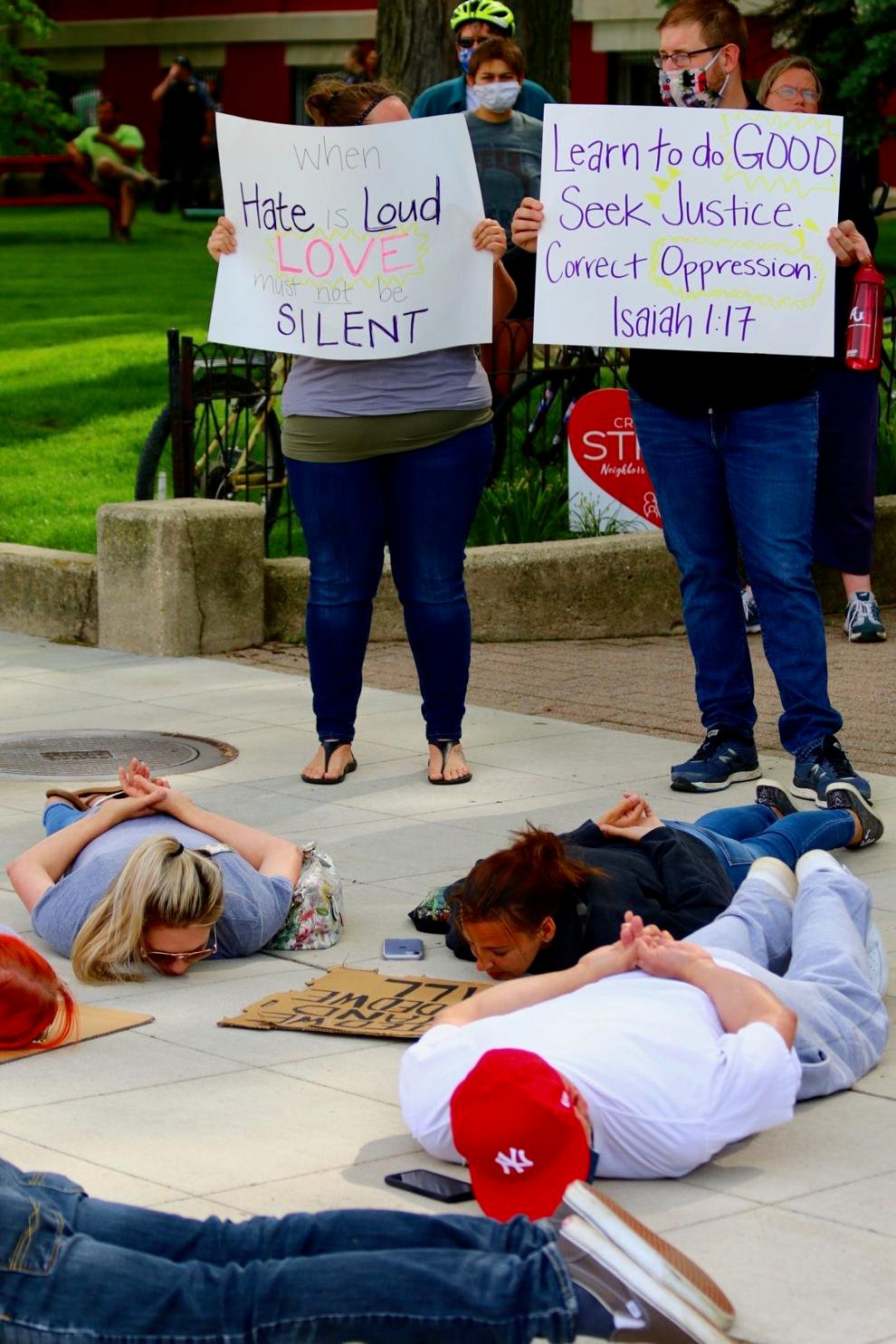 Crown Point protest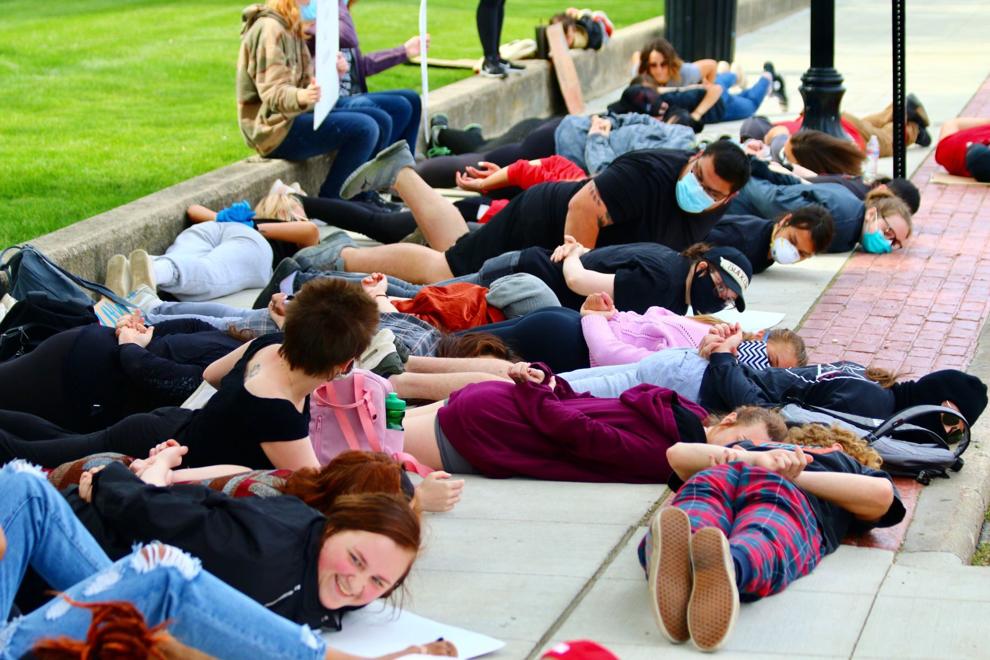 Crown Point protest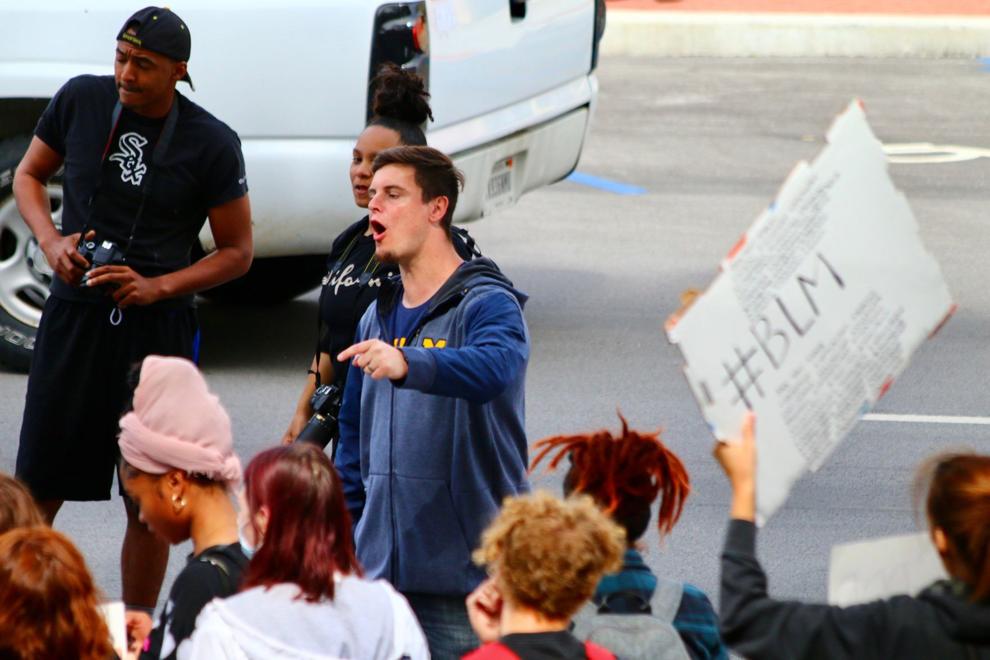 Crown Point protest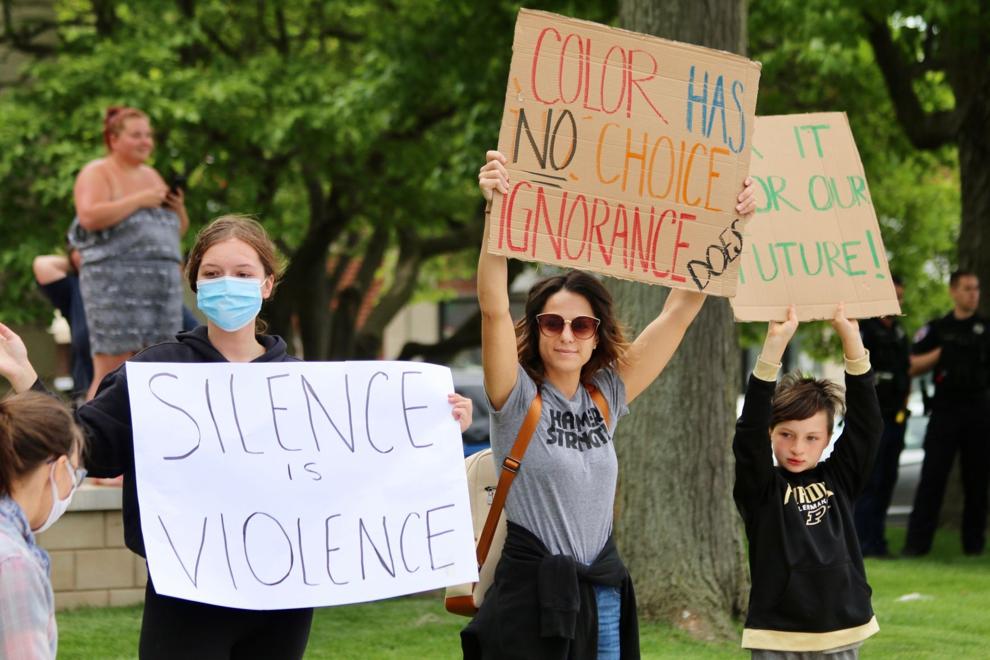 Crown Point protest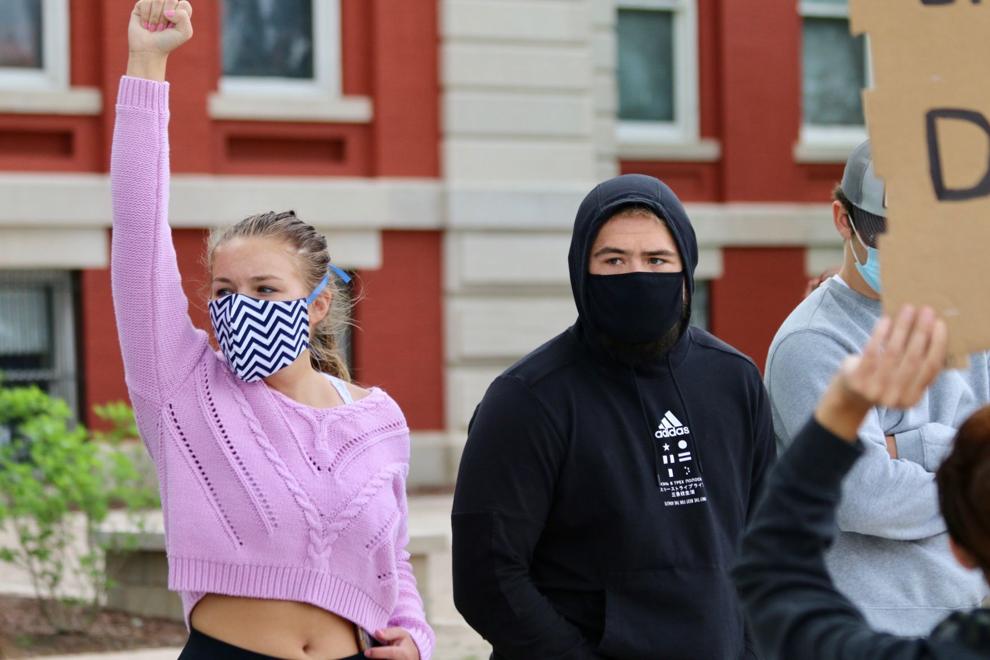 Purdue Northwest students stage a protest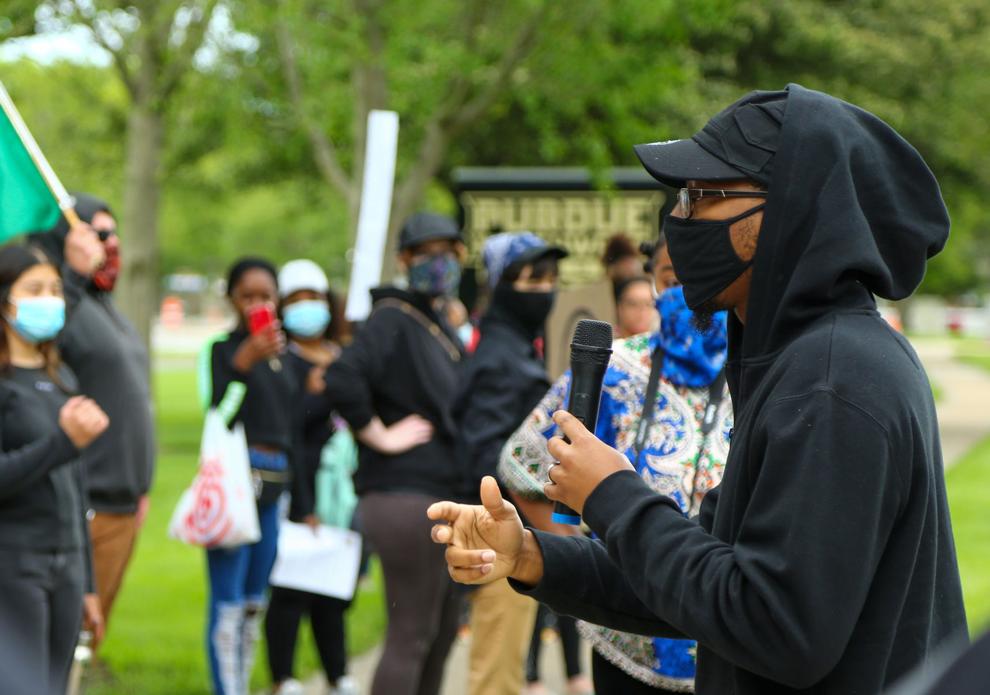 Purdue Northwest students stage a protest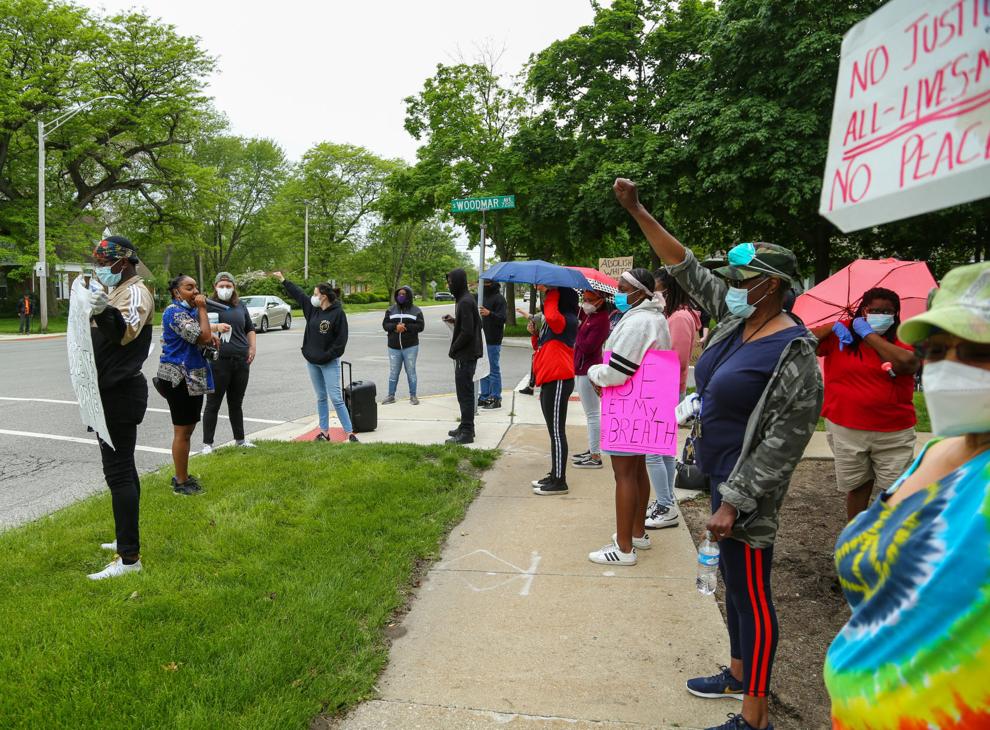 Purdue Northwest students stage a protest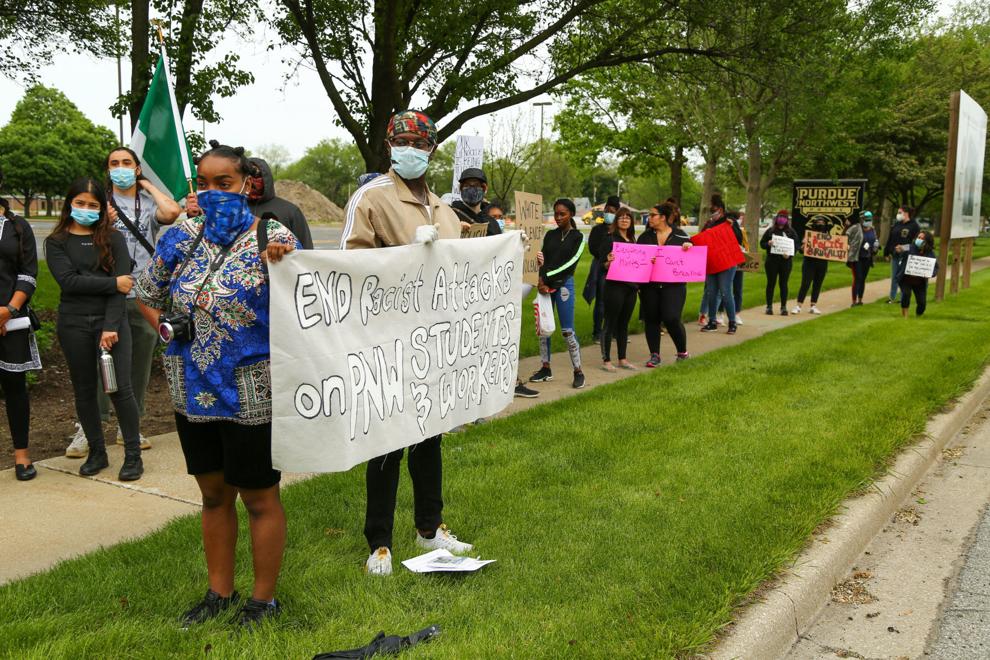 Peaceful rally in Gary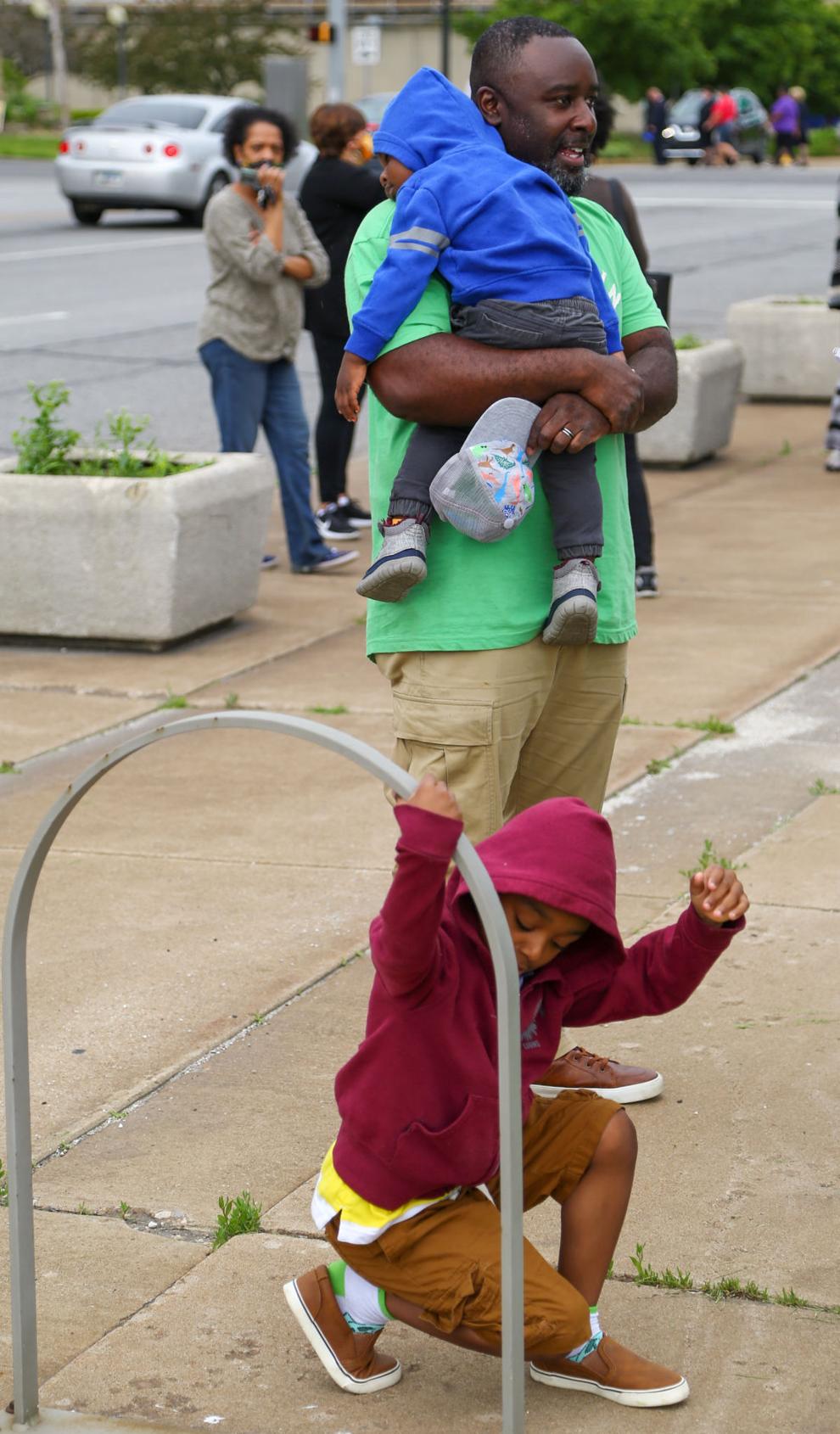 Southlake Mall area protest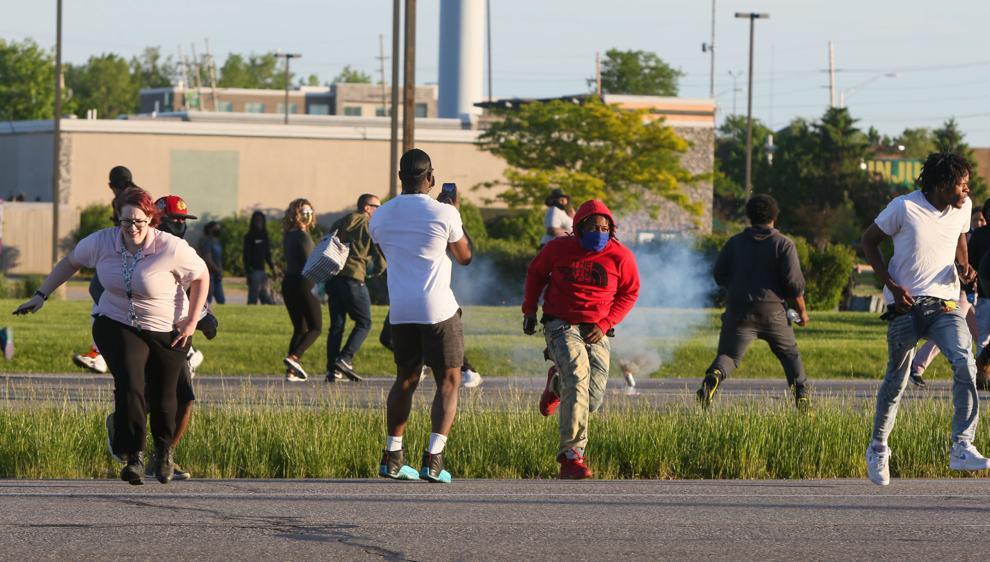 Southlake Mall area protest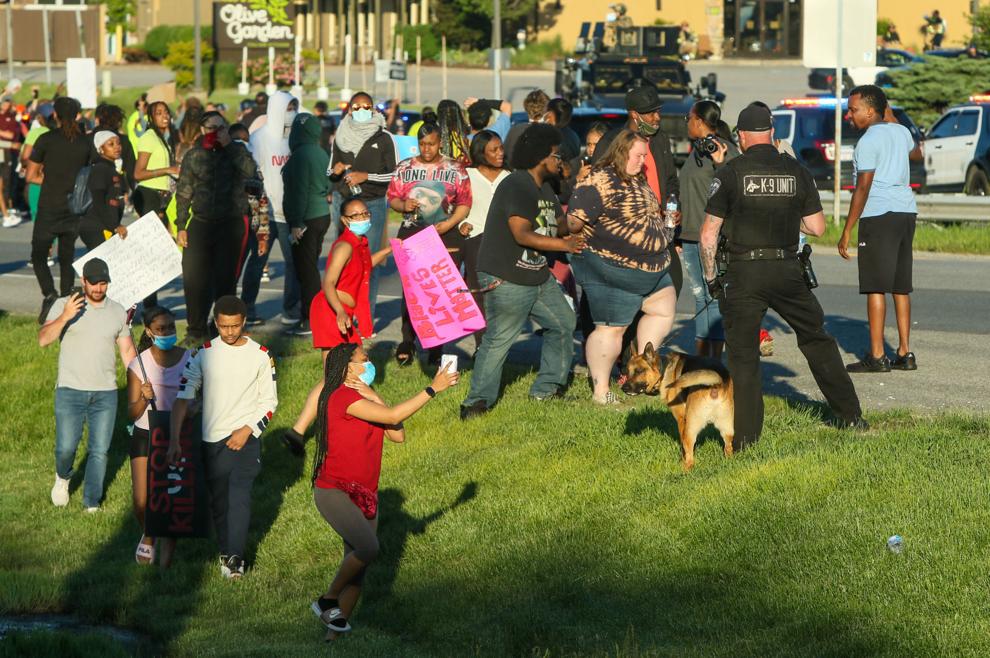 Southlake Mall area protest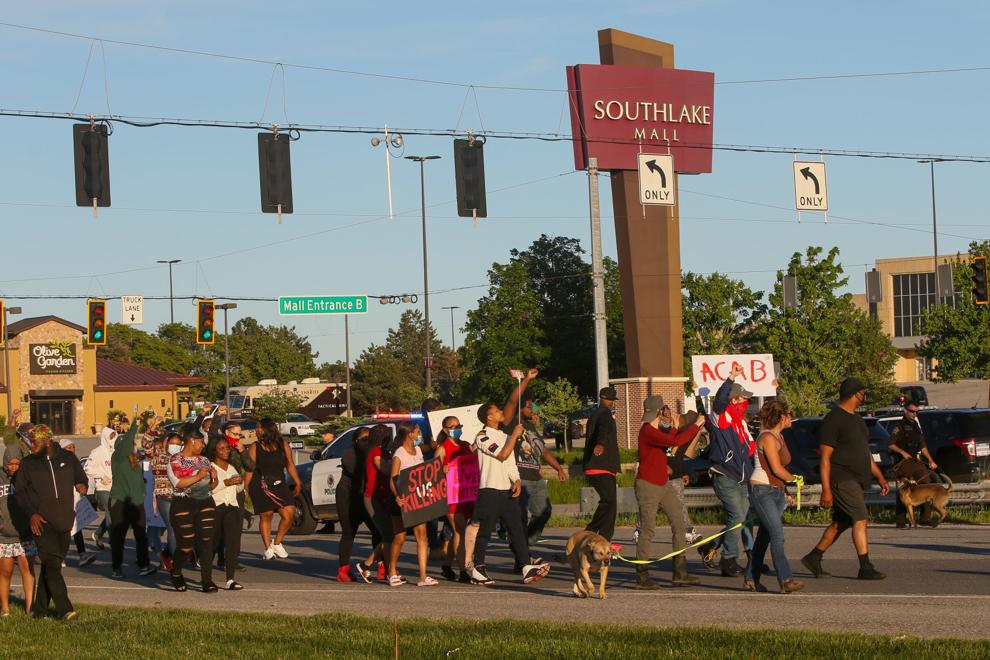 Southlake Mall area protest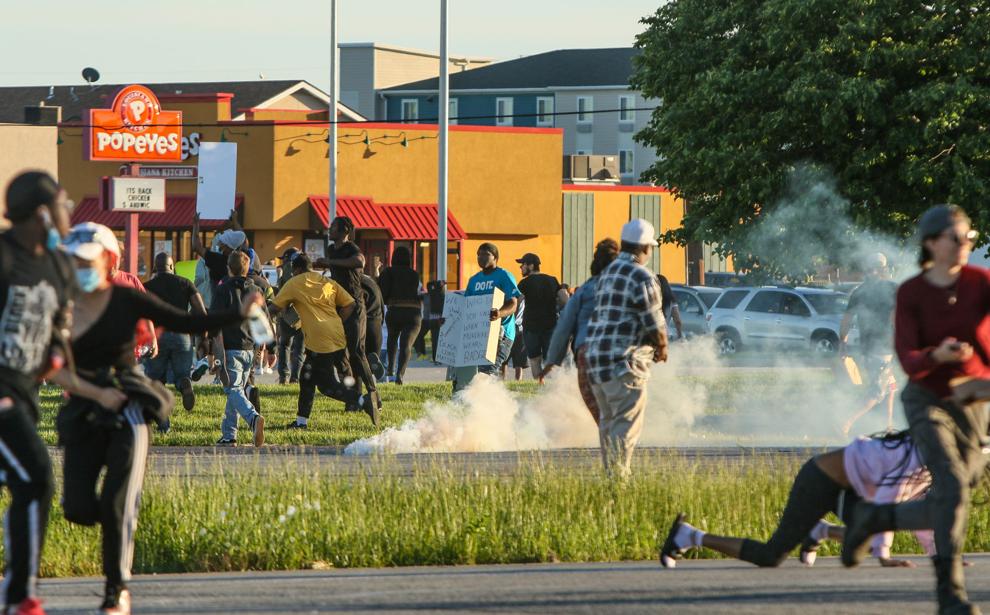 Southlake Mall area protest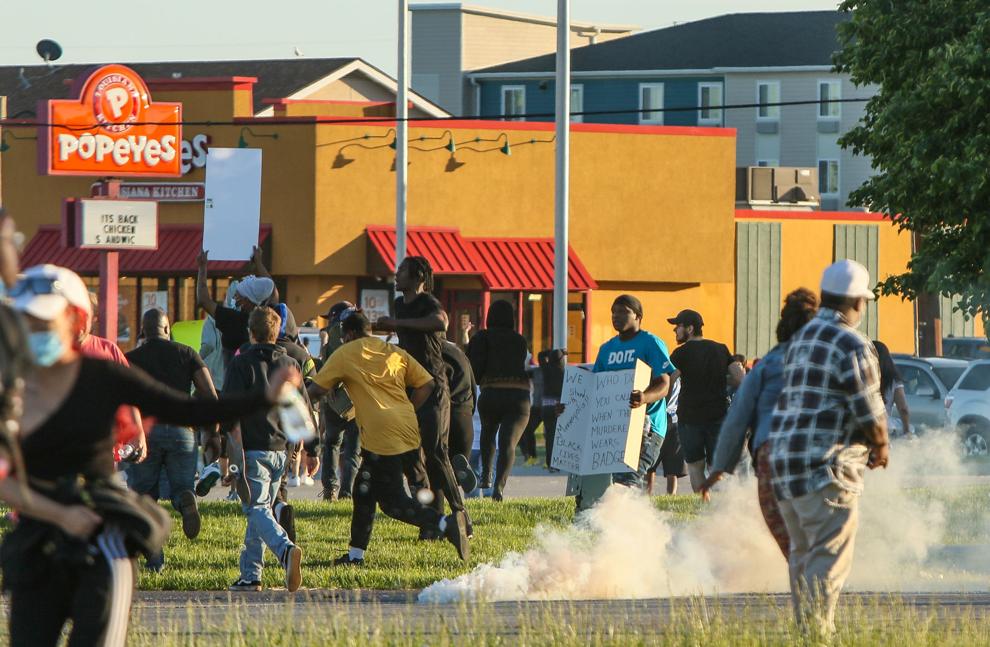 Southlake Mall area protest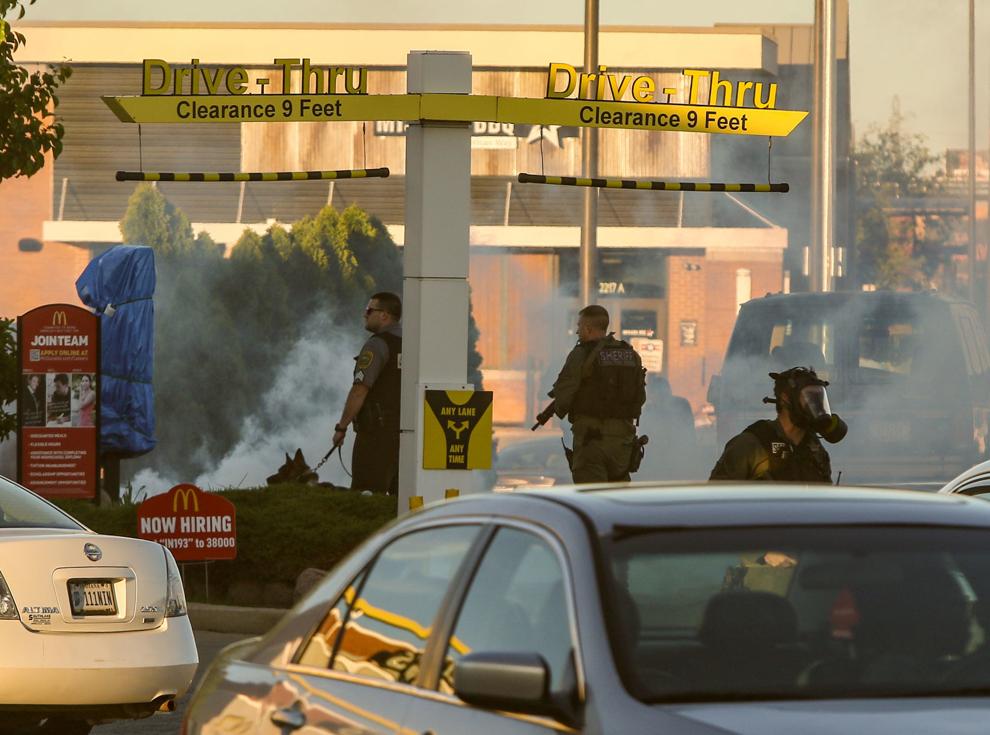 Protest in solidarity with Minneapolis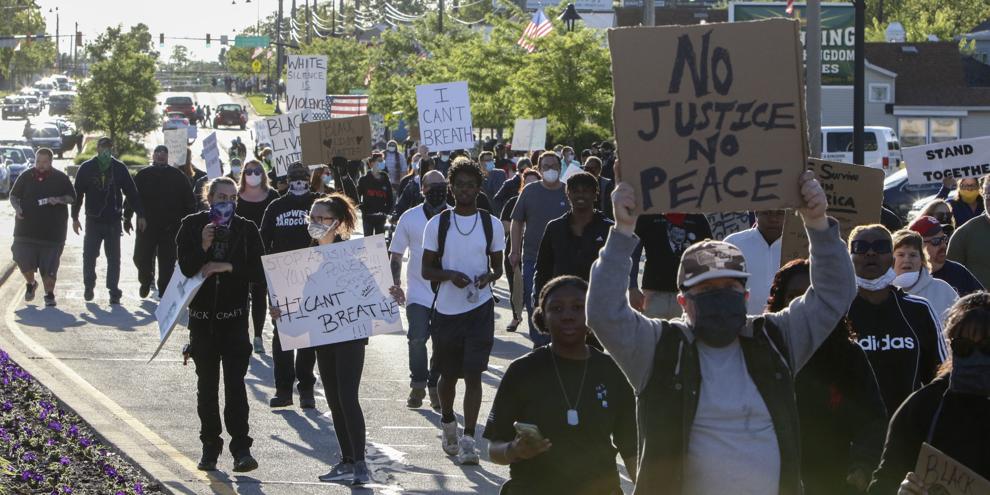 Protest in solidarity with Minneapolis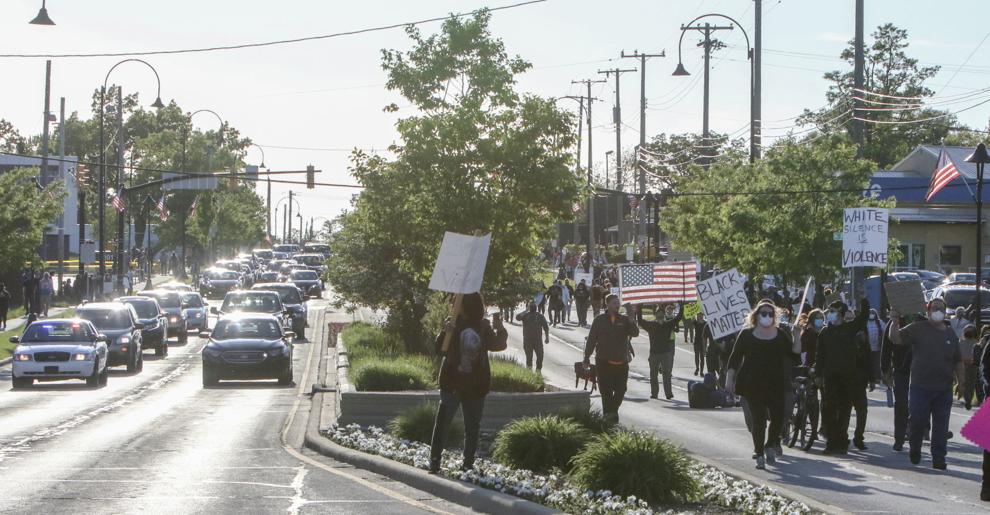 Protest in solidarity with Minneapolis
Protest in solidarity with Minneapolis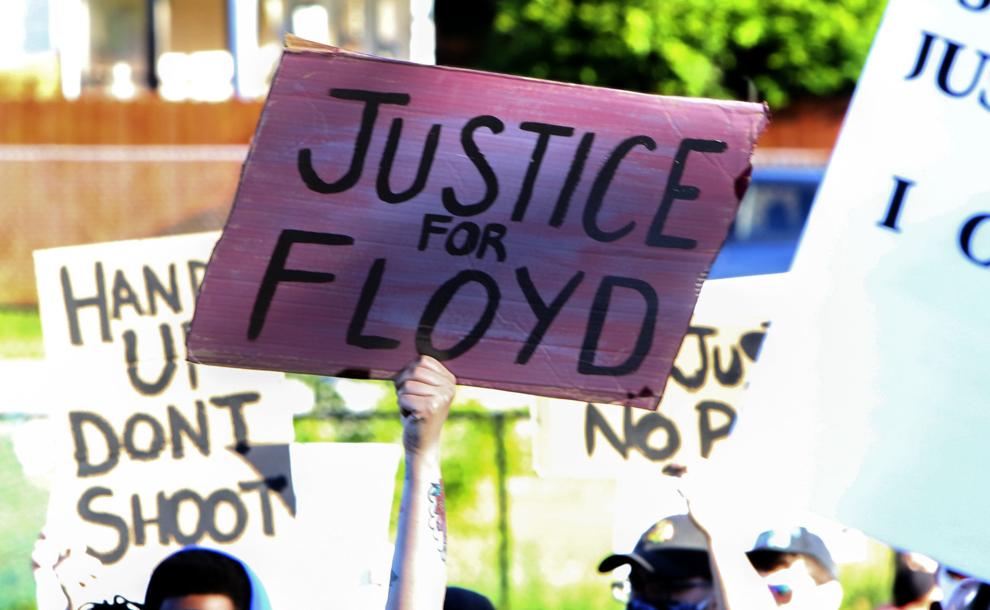 Merrillville protest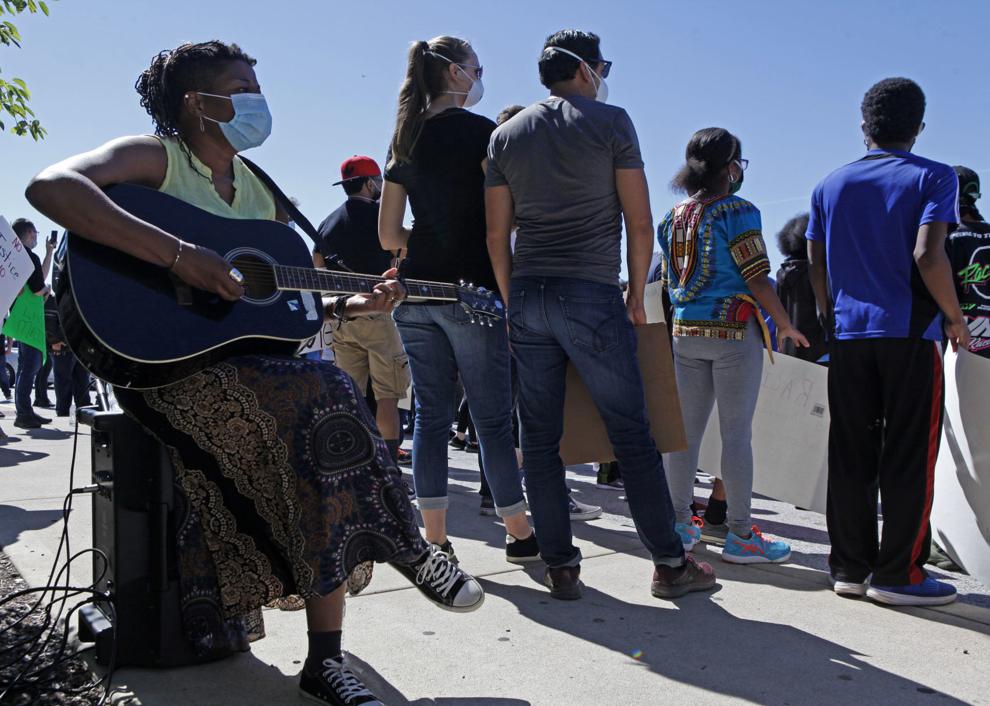 Protest in solidarity with Minneapolis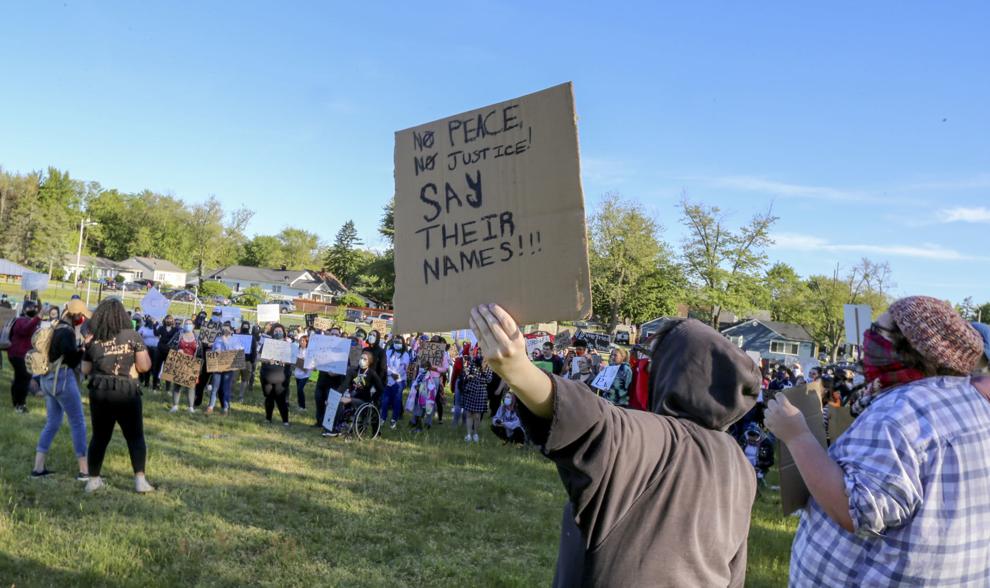 Protest in solidarity with Minneapolis