GARY — Trains rumble at all hours by a long-abandoned house that a local artist has transformed into a colorful source of sparkling light.
On an otherwise quiet residential street by the tracks in the Miller neighborhood, sunlight glints off bits of glass embedded in whimsical and fanciful patterns painted on the one-story house, reflecting off in different directions in a light show that changes with the time of day.
Artist and actress Jennifer Taylor bought a blighted century-old house at 6128 E. Sixth Place in Gary, painted it bright fuchsia, filled it inside and outside with whimsical artwork and covered it with shards of broken mirror and other sparkles so it glitters in the sun, especially in the morning. The Sparkle House now serves as Taylor's studio, a community art center that hosts classes, an Airbnb that hosts visitors to the Indiana Dunes National Park in the summer and an eye-catching attraction.
"I wanted to turn it 180 degrees around," she said. "It was so sad and dark. It looked like it was dying. Now it's alive with color. I decorated it with paintings with a fun circus theme. There's a big elephant on the wall, a circus elephant, and little butterflies and fireflies. It literally sparkles on the outside and inside."
After closing her Painted Board Studio on Lake Street, Taylor took over the vacant bungalow, one of countless homes forsaken by owners who just walked away in an old steel town once billed as the City of the Century but since besieged by deindustrialization, crime and blight. After decades of decline and population loss, Gary was estimated in a 2015 survey to be home to more than 13,000 abandoned properties the city long lacked the funds to raze. 
Like the Heidelberg Project in Detroit, Taylor hopes art can revitalize an area and ignite change in an economically depressed city where many struggle to get by.
"I hope the Sparkle House sparks imagination and inspiration," Taylor said. "I hope it makes people even more wide-eyed and feel like they can do things they never thought of doing. I hope it makes you dream. In Gary, with all the abandoned buildings, it can make you feel kind of sad. I hope this house lifts people's spirits."
'Needs to be seen in person'
As Taylor's vision has taken shape, the Sparkle House became a landmark in the artsy beachfront Miller neighborhood.
"Sparkle House really needs to be seen in person, from the sidewalk. The level of detail, the colors and textures, and even the landscaping show how skilled Jennifer Taylor is," Miller-based artist, activist and educator Samuel Love said. "It got a lot more attention when Sixth Place served as a detour for Miller Avenue. But the view from a vehicle doesn't do justice, no matter how slow-moving or even if stopped by one of the frequent trains."
Taylor, an actress who has appeared on shows like "Chicago Fire" and "Empire," was immediately drawn to the house for reasons she can't explain.
"I was driving by and drawn to it immediately," she said. "It was covered with weeds and old vines. I knew nobody was in here and would stalk the house knowing I would make it mine. Then one day I saw it as fuchsia and covered in sparkles, like a jewelry box."
After buying the home, she knew she wanted to make it sparkle but didn't know how to go about it. She at first wanted to paint it black, thinking it would sparkle more brightly but found that wasn't the case.
"I tried covering it with costume jewelry but that didn't work," she said. "It wasn't going to sparkle. So I did some research and used adhesive to attach little bits of mirrors."
She learned how to make hypertufa, a mixture of cement, vermiculite and peat moss. She discovered she had to cut out small pieces of mirror so it wouldn't splinter like when she just smashed it up and she could get the effect she wanted.
"It's been wonderful to work on it, almost effortless," she said. "I look at things and wonder, 'How did this happen?' When you're really enjoying something, time flies by. I just listen to Audible books and get to work." 
She added linoleum floors and lots and lots of color and sparkling mosaics. When the weather permits, she works in the garden, planting rose bushes, lavender, wildflowers and apple and cherry trees. While working out back, she came across the base of the 1916 home's outhouse, where the soil is even more "rich and black."
In the yard, Taylor built a winding pathway out of old pallet wood that circles around and added a pond.
"It's peaceful," she said. "It needed to have life, so I dug this big pond so it would have the sound of water and koi. I planted tons of plants and fruit trees."
She has scaled back her original plans to turn it into a full-blown sculpture garden but is having a sculptor bring over a piece to install.
"There's the beautiful sound of water. You can sit down with a cup of coffee. It's so relaxing and peaceful," she said. "It feels great working outside the garden. People stop by when I'm out in the garden and say, 'We love your house and never imagined something like this would be here.'"
Drawing on the walls
The community has chipped in with donations, such as to the bottle wall in the garden made with bowling balls, metal rods and wine bottles.
"People brought their wine, beer and liquor bottles," she said. "I invited people to drop stuff off and was flooded. I couldn't believe it. I was thrilled. People gave boxes and boxes of empty booze, leftover jewelry, costume jewelry and bags of shoes. I just couldn't believe it. This is an awesome place. The people are awesome and generous with all this stuff."
Taylor uses the Sparkle House as her studio where she paints.
"I try not to think ahead," she said. "I start with an eyeball with an animal or a person. Then whatever happens, happens. It's like unwrapping a present."
She's turned every surface in the Sparkle House into a canvas to paint on or adorn, such as with sparkles, forks, rocks, beads, tiny cars, plastic Easter eggs, little eyeballs and other objects.
"I can do whatever I want to do, draw on the walls, paint the outside," she said. "It's the funnest thing ever. It brings me so much joy. It's the only place I want to be."
The Sparkle House holds art classes hosted by various artists, including on drawing, painting and making tie-dyes. 
"It's always guest artists teaching," she said. "I taught myself art so I don't think I should be teaching anybody else."
Mary Dugger and Kathy Long rent the basement, where they make artisan soap that's sold at the Miller Beach Farmers Market.
"I feel extremely lucky to be a part of Jennifer's vision," Dugger said. "She's created a space that really motivates creativity. It's such a gift to be able to come here and make soap. She's an inspiration."
Sparking imagination
As an Airbnb rental during the peak tourist season in the summer, the two-bedroom house offers use of the studio and the art supplies just minutes from the Lake Michigan beach and the Indiana Dunes National Park. It also offers earplugs by each bed because of all the trains that loudly clatter by and blare their horns. One reviewer described it as "one of the most unique and fun Airbnbs I've stayed in."
"It's a really different setup," she said. "People can use my canvases and paints and come make art with their kids. People come here for all sorts of reasons, including people from Chicago looking to get out of the city for the weekend. The trains go right by, but nobody's complained about it. Some parents have commented it's a chance to teach their kids about the steel mills, the transportation system and how America was built. One mother said it was a nice learning experience between her and her kid." 
Taylor uses the proceeds from rentals to pay the bills and to reinvest back in the house. It's an ongoing artistic project where Taylor turns every surface into a canvas.
It's not Taylor's first time using art to enliven a neglected property in Gary. She and fellow Miller-based artist Deborah Weiss hung dresses that appeared overnight in the boxy frame of the long-abandoned Holiday Inn on Dunes Highway, helping lead to the blighted building's eventual demolition.
"Sometimes it's heavy and dark," she said. "This represents lightness and joy. People are amazed to see it, and kids' eyes get wide. I want to spark imagination, inspiration and the idea you can do anything. I want people to know if you care enough you can put in something that's fun and fanciful. You can spark hope and joy."
For more information, visit sparklehouseart.com or find Sparkle House on Facebook or Instagram.
PHOTOS: Actress Jennifer Taylor creates Sparkle House in Region
Miller Artist, Jennifer Taylor, Sparkle House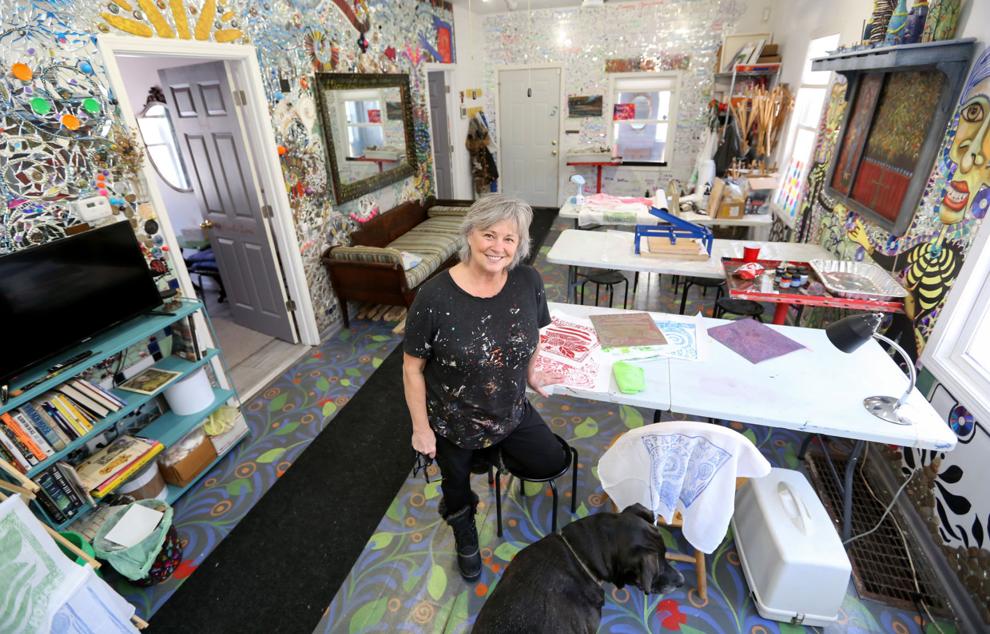 Miller Artist, Jennifer Taylor, Sparkle House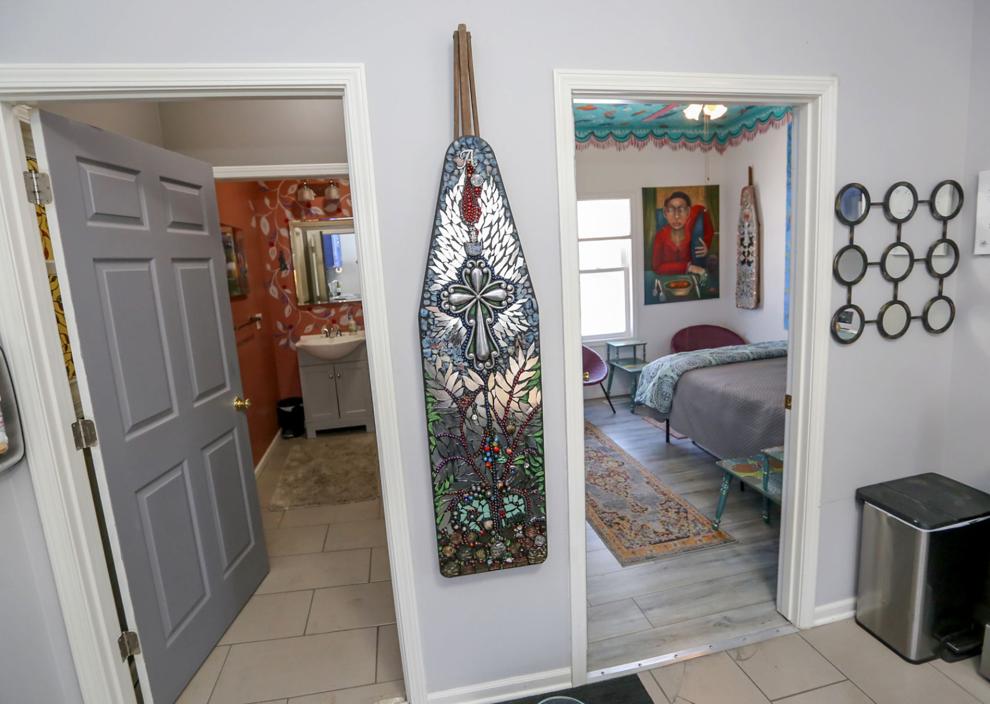 Miller Artist, Jennifer Taylor, Sparkle House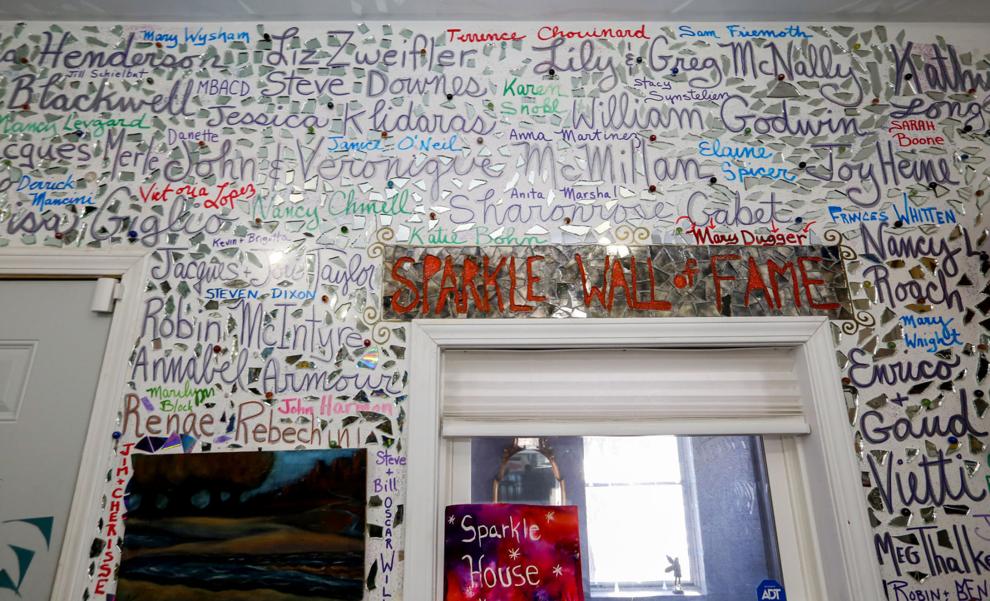 Miller Artist, Jennifer Taylor, Sparkle House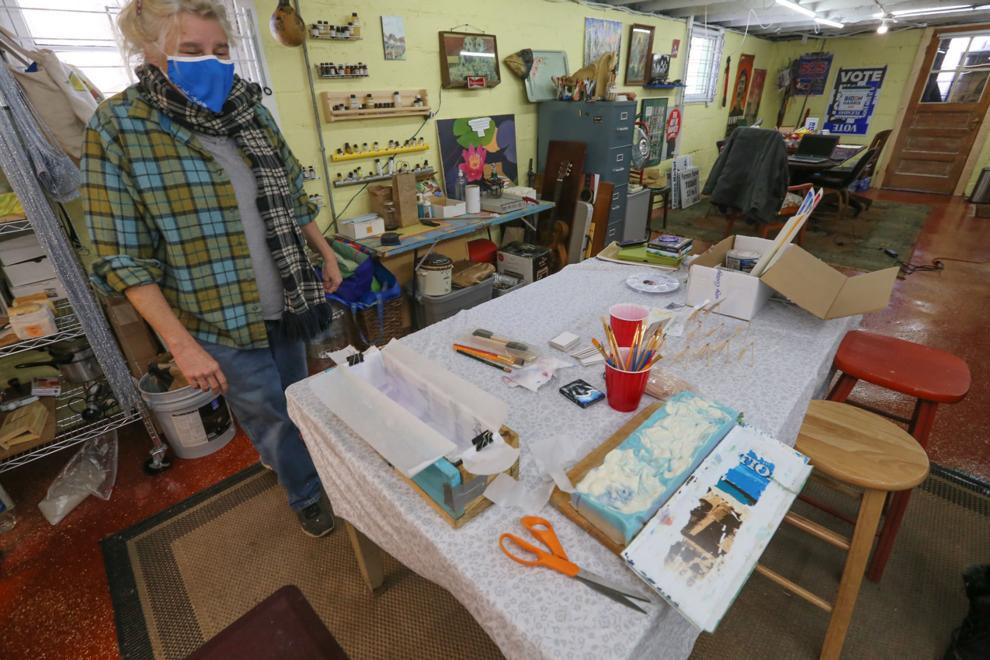 Miller Artist, Jennifer Taylor, Sparkle House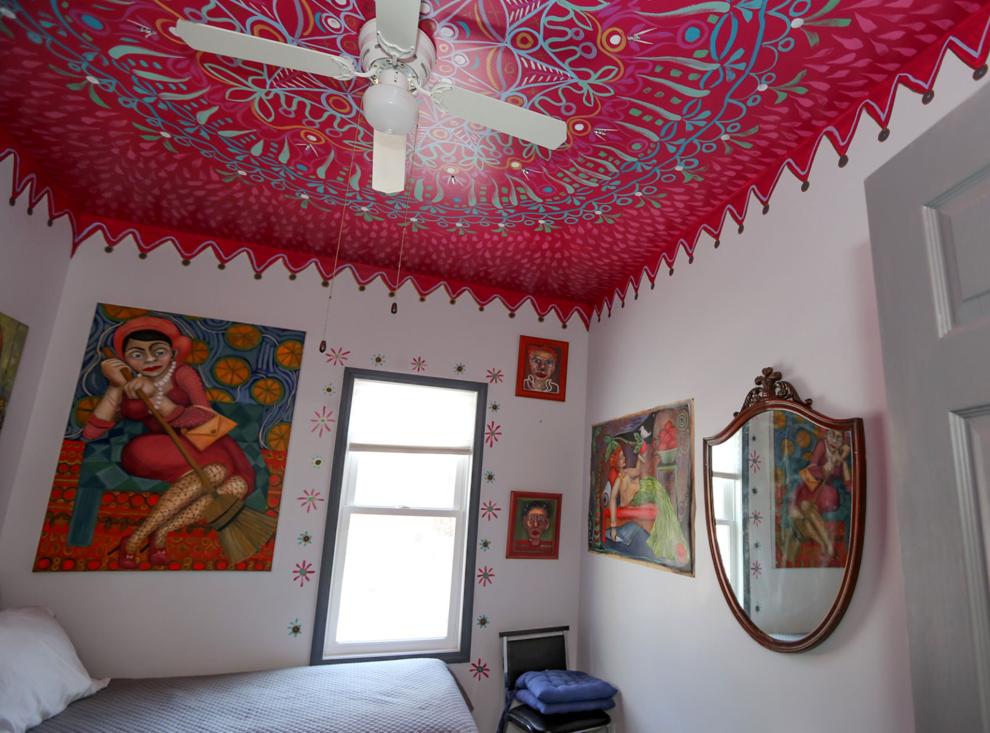 Miller Artist, Jennifer Taylor, Sparkle House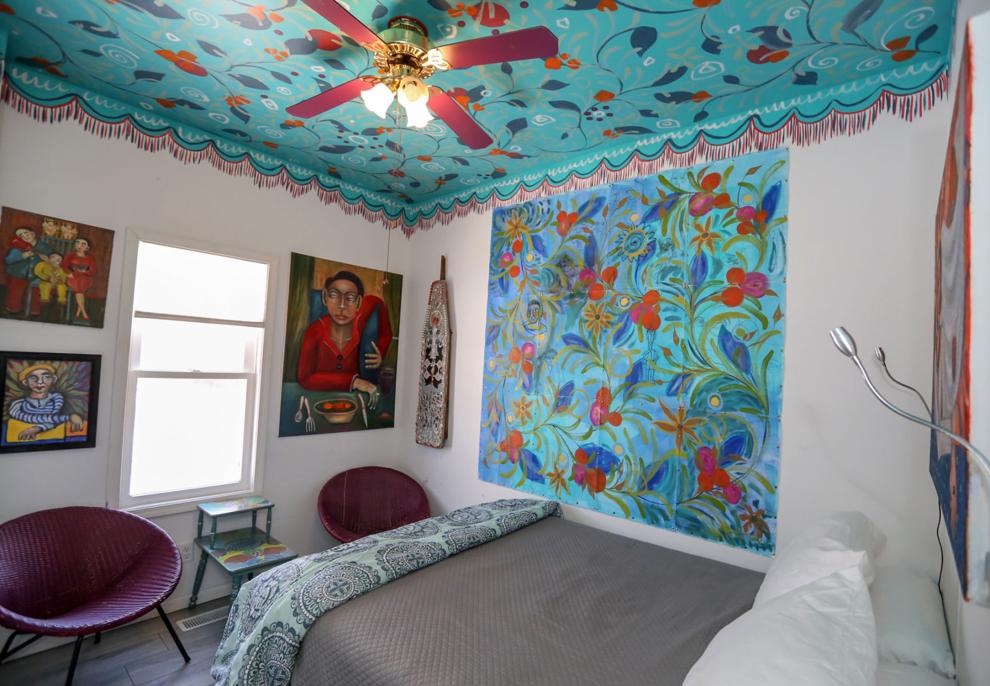 Miller Artist, Jennifer Taylor, Sparkle House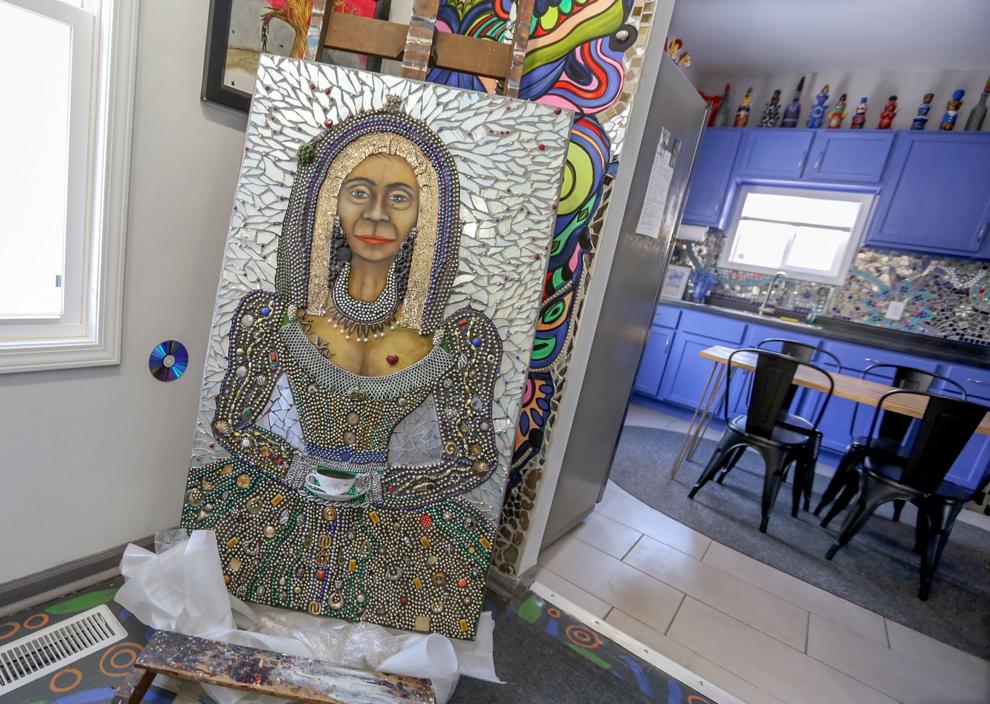 Miller Artist, Jennifer Taylor, Sparkle House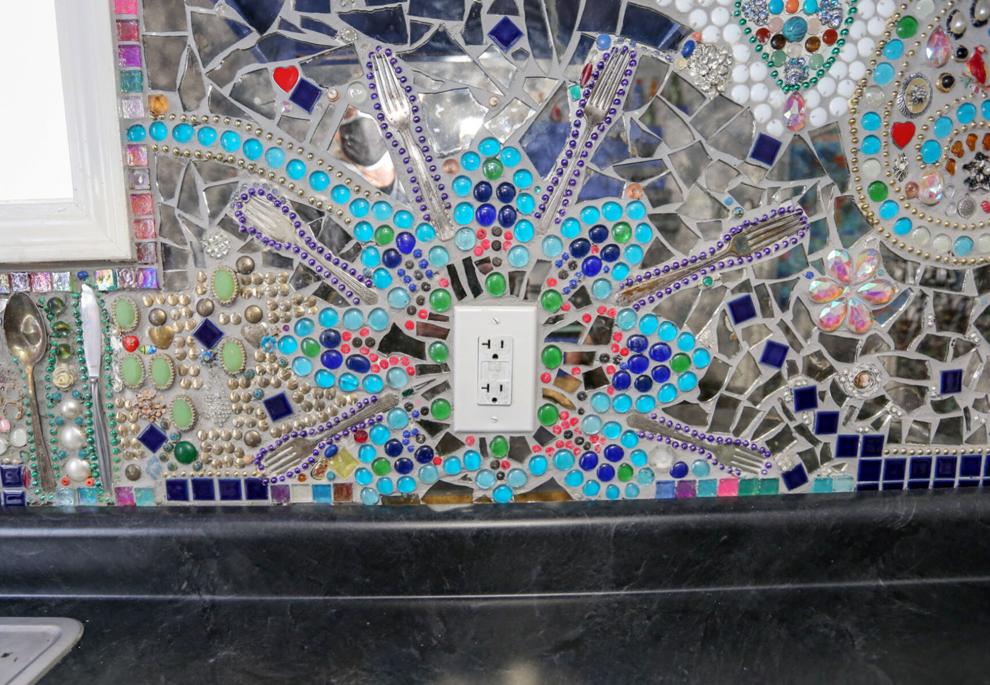 Miller Artist, Jennifer Taylor, Sparkle House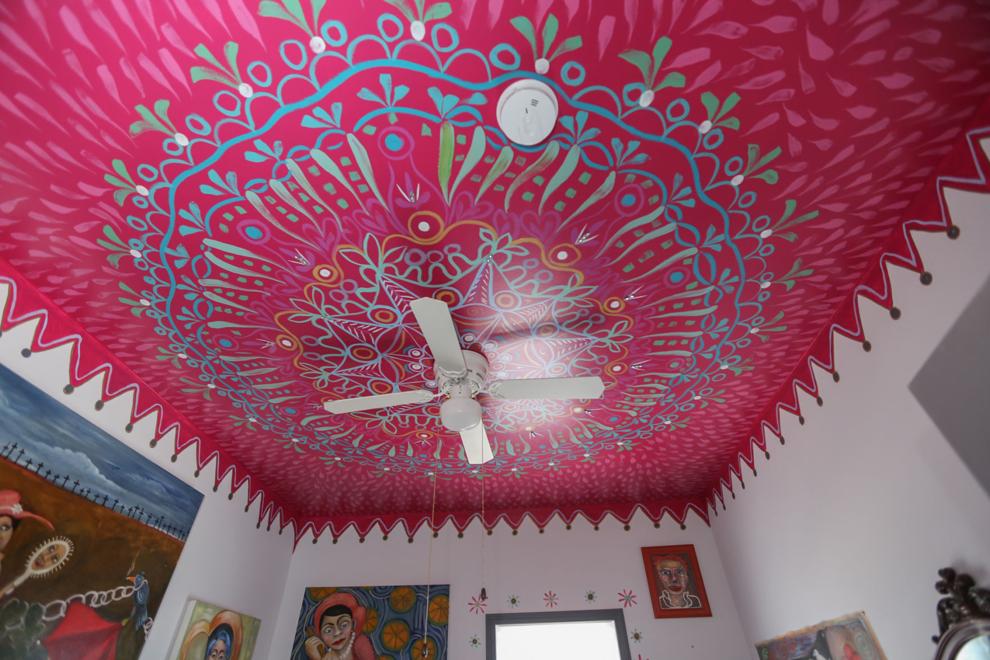 Miller Artist, Jennifer Taylor, Sparkle House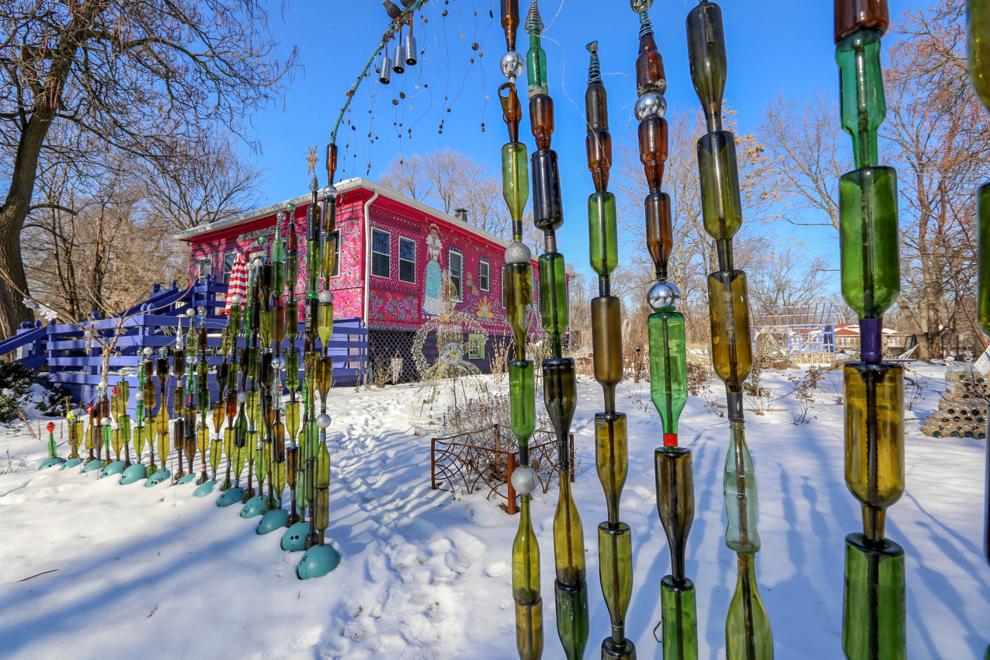 Miller Artist, Jennifer Taylor, Sparkle House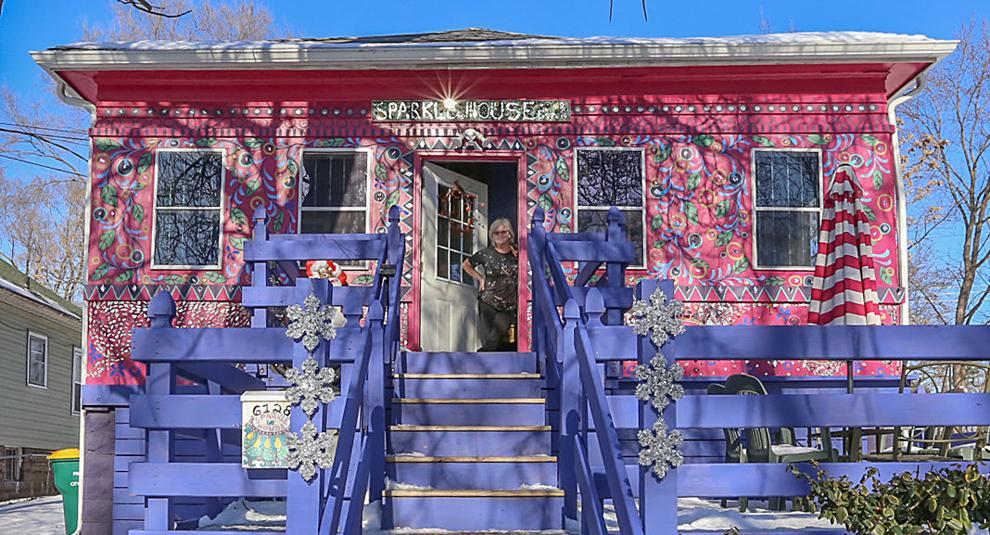 Miller Artist, Jennifer Taylor, Sparkle House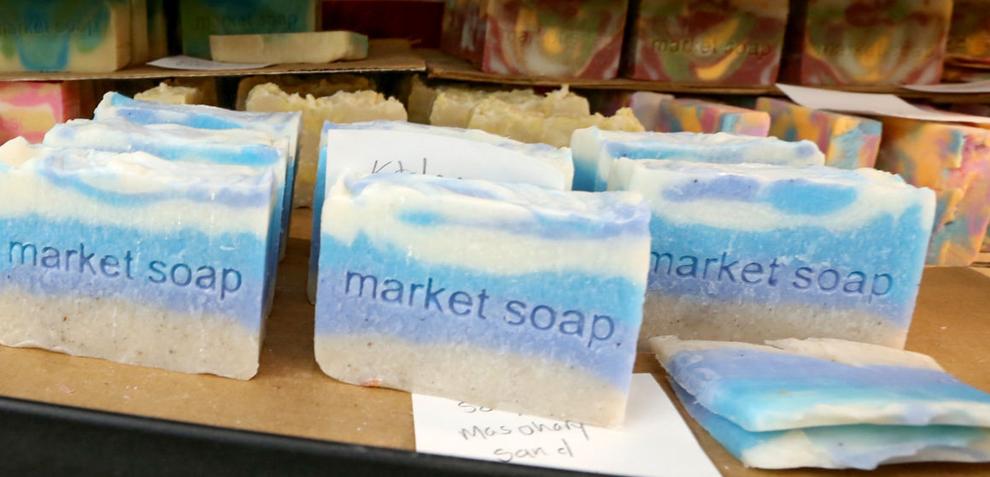 Miller Artist, Jennifer Taylor, Sparkle House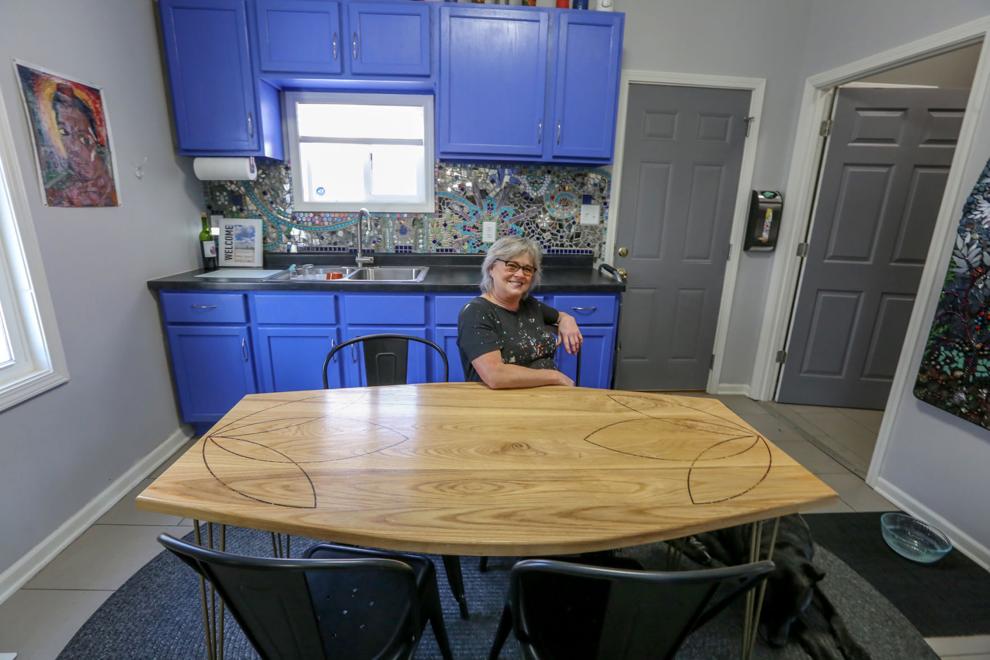 Miller Artist, Jennifer Taylor, Sparkle House

Miller Artist, Jennifer Taylor, Sparkle House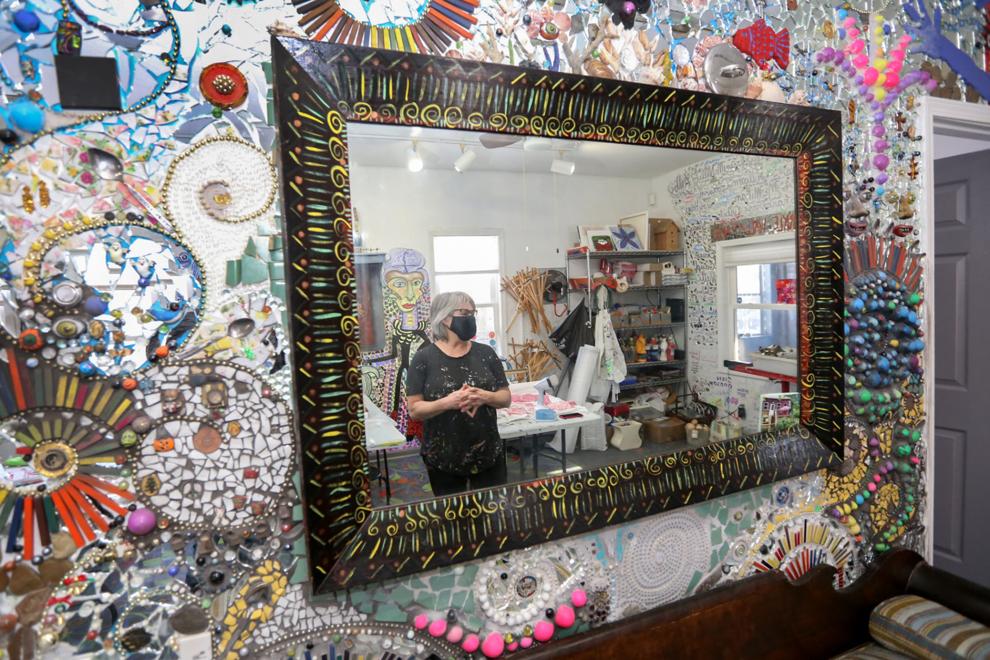 Miller Artist, Jennifer Taylor, Sparkle House