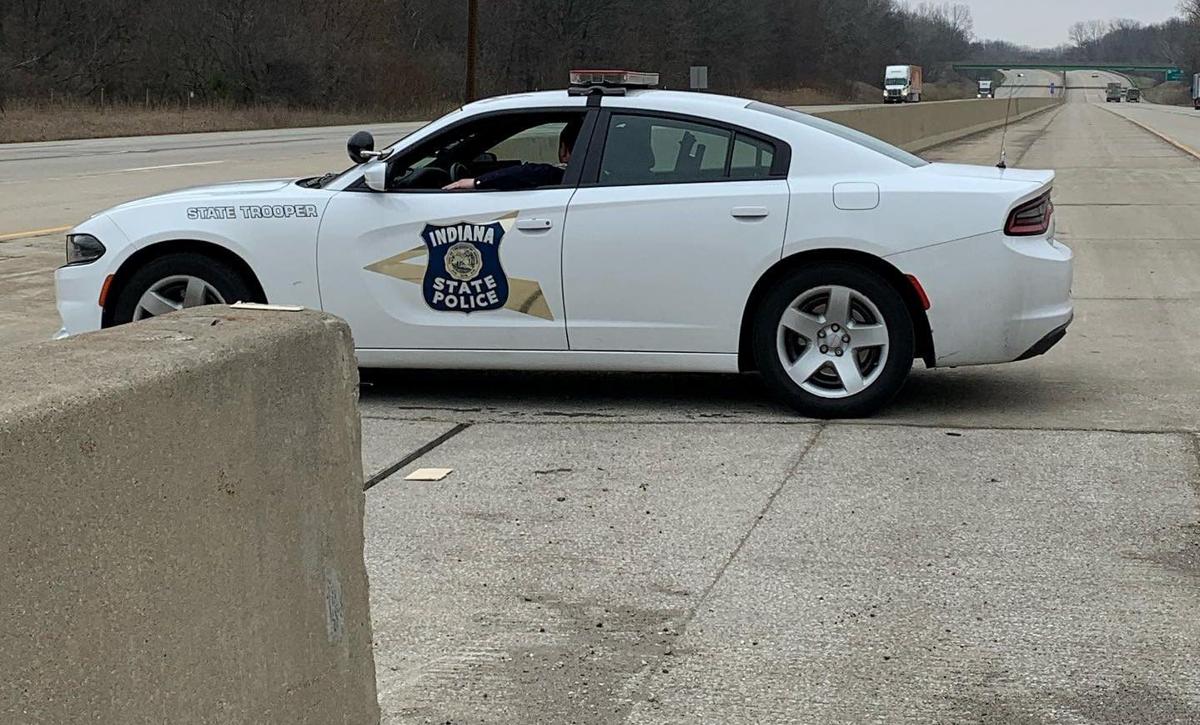 LOWELL — An altercation ensued after a man advanced toward an Indiana State Trooper repeatedly yelling, "Kill me," at a Lowell truck stop. 
Allen Joseph O'Rourke, 27, of St. John, faces charges of resisting law enforcement and disorderly conduct, according to the Indiana State Police. 
At 1:30 p.m. Thursday Indiana State Police Trooper Dennis Griffin was called to Flying J Truck Stop at 3231 East 181st Ave. in Lowell, said ISP Sgt. Glen Fifield.
It was reported that a disorderly man was in the area an witnesses told police a white man in a red shirt and sweatpants was running across Indiana 2 to the gas station, yelling, "Help me," multiple times.
Once Griffin got on scene, the man ran toward him yelling, "Help me," repeatedly. The trooper noticed the man was bleeding from his face and mouth and asked if he needed medical assistance.
The man then ran away from the trooper and made his way across Indiana 2 on foot. Police said as the man ran across the road he was almost hit by vehicles multiple times.
Griffin told the man to stop running but he continued to run toward the gas station again but then abruptly started walking toward the trooper.
When Griffin told the man to stop and lay down on the ground, the man initially complied but then he got up again and was repeating, "Kill me, kill me," as he walked toward Griffin, police said. 
Then the man ran away and Griffin chased him. Once again, Griffin ordered him to stop and lay on the ground, to which he complied. As the trooper attempted to handcuff him, the man pulled away and tried standing up. 
A struggle ensued and additional police were called to the scene. The man stood up and attempted to flee but was then Tased by a state trooper, police said. 
The man laid down again but then got back up and attempted to run away. A Taser was deployed again on the man, but it appeared to have little to no effect. 
ISP Trooper Carlson then was able to take the man to the ground and another altercation ensued as police attempted to gain control of the man as troopers ordered him to stop resisting. 
Police were able to finally handcuff the man and police called an ambulance for medics to check him out. While waiting for medics, the man continued to fight police by kicking his legs and trying to bite them, the report said.  
Officers had scrapes and bruises after the altercation, Fifield said. 
O'Rourke was taken into custody and transported to Franciscan Health Crown Point.
Lake County Sheriff's police and Tri-Creek EMS assisted ISP troopers at the scene.