CROWN POINT — Even temperatures below freezing could not keep the spirit of St. Patrick down. On a night when even St. Paddy could have frozen off his shamrocks, people turned out Friday for the annual holiday parade.
In addition to parade entries, the public was treated to entertainment and vendors near the historic Lake County Courthouse.
Natasha Boyd, who owns a beauty salon in the square, arrived early with children Brantley, 9, and Avery. Everyone was bundled for a chilly evening.
"This is just about supporting the community," Boyd said. "I grew up here, and this is a fun way for everyone to get together in the spirit of joy and good times. It's important to get together and celebrate something."
Jean Byrd also arrived in the square early. Son Cole, 4, was sporting a green shamrock on his face.
"This parade is something to do with your family and making memories," she said. "That's what it's all about."
This year's festivities offered some new twists. Instead of traditional parade judges, the public is invited to vote for its favorite float at crownpoint.in.gov (scroll to the St. Patrick's Day Voting link under City Spotlights).
Also, the traditional corned beef and cabbage dinner at the downtown fire station was replaced with Shamrock Lane, a series of vendors along Joliet Street.
Among the vendors was Coffee Bar, a mobile unit that travels to special events. Its offerings included emerald green cookies and cupcakes.
"The festival is pretty cool," employee Hope Krawczyk said. "It brings people together, and that's a good thing."
The gang at Twisted Sugar was staffing a booth while the owner was working on the parade float.
Offering six types of gourmet cookies outside the courthouse, Twisted Sugar was entering its initial vendor event. The business, part of a national franchise started in Utah, has shops in Crown Point and Valparaiso.
"The owner is very community-oriented and likes to be part of the community," employee Maria Scott said.
Chef and owner Uly Gomez of Tapas in East Chicago offered Mexican cuisine, such as empanadas and churros, along with a dinner of green rice and Polish sausage.
"This festival is perfect, one of the best in Northwest Indiana. This is how we start the season," said Gomez, sporting a green tie and Notre Dame stocking cap. "The ambience here is very nice. The people of Crown Point are very nice, very friendly. This is a destination town for us."
As the public gathered in the square, John and Nicole Dumakowski came with their children, Kate, 5, and Taylor, 1.
"We come every year," Nicole said. "This is just an opportunity to get ready for spring and see all the people in town."
Kate said she likes the parade and cotton candy.
Erika Moore of Lowell and friend Jordan Lomellin of Indianapolis found a comfy park bench. For Lomellin, it was her first St. Patrick's Day parade. "I love going to where there are a lot of people gathered and where they have booth food and food trucks," she said.
Moore agreed: "I like the camaraderie. Everyone is nice for a day."
Chris Pappas, owner of Provecho in the square, was offering tacos and fries.
"This [festival] is needed," Pappas said. "This is such a big festival, and I hope everyone comes out and supports the vendors."
Entertainment near the courthouse included Irish dancers from Indiana Ballet Theatre.
The nearly 50 parade entries lined up outside Solon Robinson School, led by the Lake County Pipes & Drums.
Bob DeLano of Crown Point Lacrosse was preparing for the parade. With athletes through grade 12, the program has two local high school teams.
"This parade is just a great time for the community," he said. "It's fun, and it's a great time to be outside."
Darlene Hylek, representing Motus Integrative Health, said holiday festivities represent "an awesome way to celebrate an amazing St. Patrick's."
Terry Papp, branch manager of the local Better Homes & Gardens Real Estate, was dressed as a leprechaun. "We love Crown Point and the community. Crown Point loves to have fun."
Leah Denson, a Better Homes employee, added: "We here to support people and hopefully we can help them find a home."
Several parade entries took advantage of the nighttime venue. Among them was Ozinga, which entered the "Merry Mixer," a cement truck adorned with green Christmas lights and Irish music.
Mike Conte, an Ozinga employee, said this is the company's first St. Patrick's parade; it has participated in Christmas programs, however.
"I like the idea of a night parade," Conte said.
Also sporting green lights was the Orak Shrine Temple entry from Michigan City.
"This is a great parade," Shriner Scott Sacek said. "Crown Point puts on a great festival."
Coyne Veterinary Care staff brought several four-legged clients. Office manager Allison Gleason said the animal center has been in the parade since 2018.
"I love this community," Gleason said. "At night, everyone gets to glow. You get to spotlight your craft."
Hammond-based Northwest Indiana Rugby has 50 players on its men's and women's teams. President Marcus Majszak said this was his group's second time in the parade.
"I love the crowd and the energy," he said. "Definitely not the weather."
Another sports group in the parade was Crown Point Junior Bulldog Cheerleading. The program involves more than 200 girls in grades K-8.
"We love the excitement of this parade," said Jennell Zimmerman, a director and coach. "This festival brings the community out."
In the spirit of "A Christmas Story," South Shore Convention & Visitors Authority brought an enlarged leggy lampshade. In addition, former Mayor David Uran, now the SSCVA's president and CEO, came dressed in as a pink rabbit, ala Ralphie in the movie.
"This has been a great parade," Uran said, "and we at South Shore are happy to support and be a part of it."
PHOTOS: St. Patrick's Day parade in Crown Point
Crown Point's St. Patrick's Day parade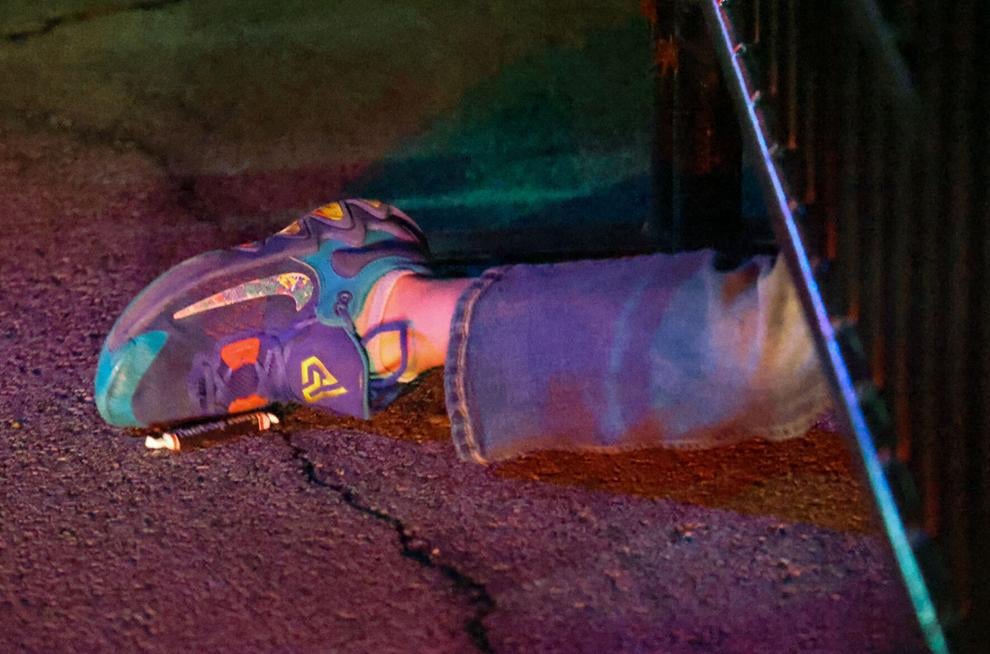 Crown Point's St. Patrick's Day parade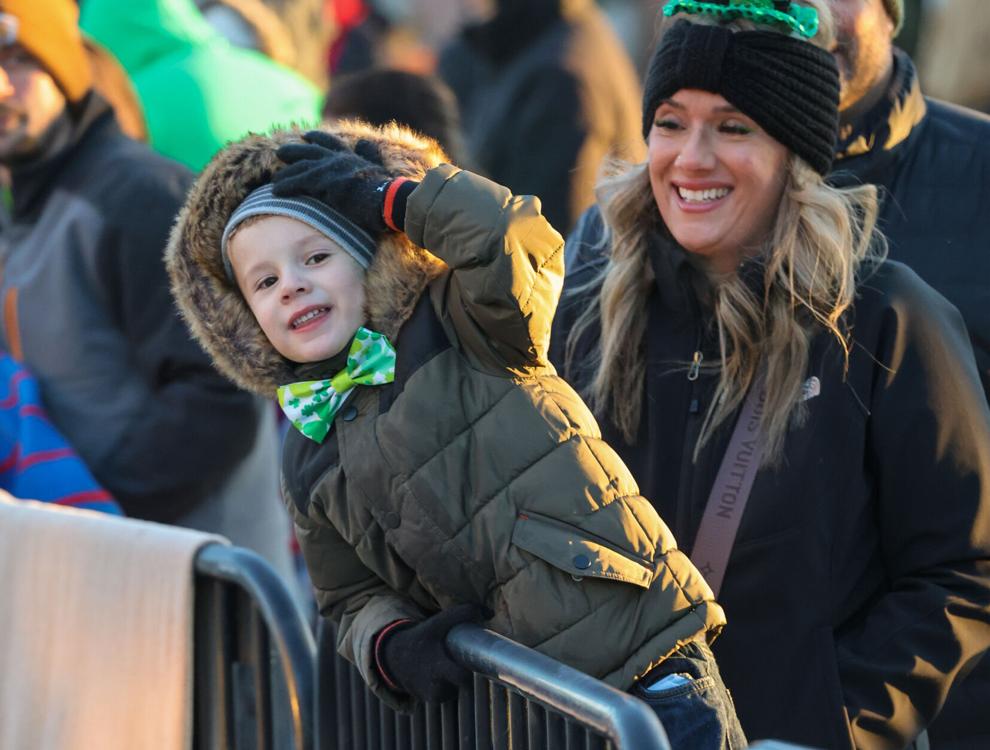 Crown Point's St. Patrick's Day parade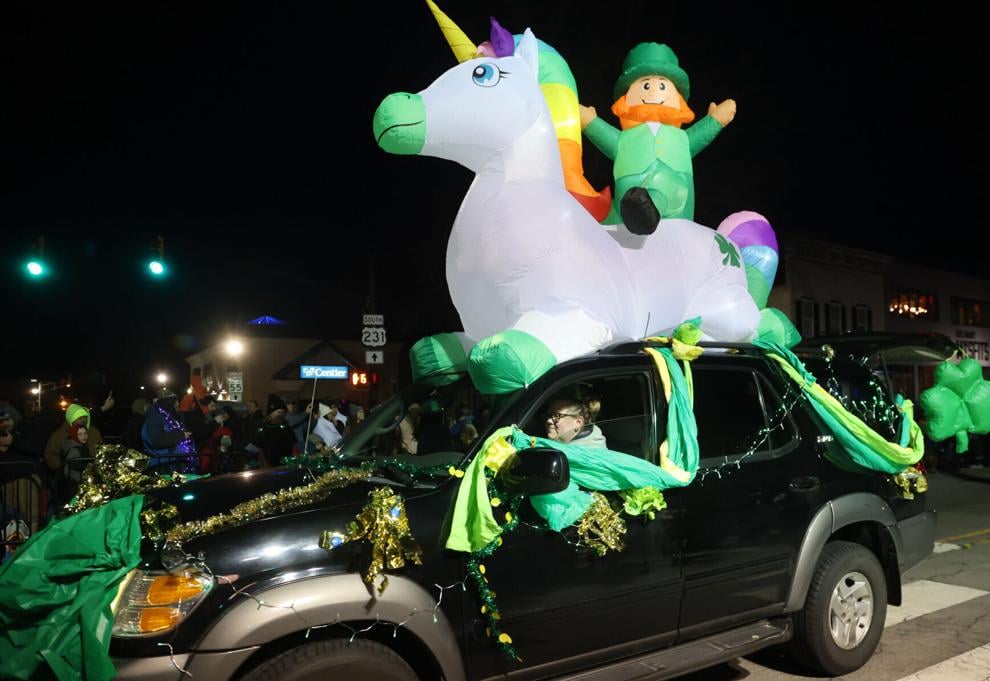 Crown Point's St. Patrick's Day parade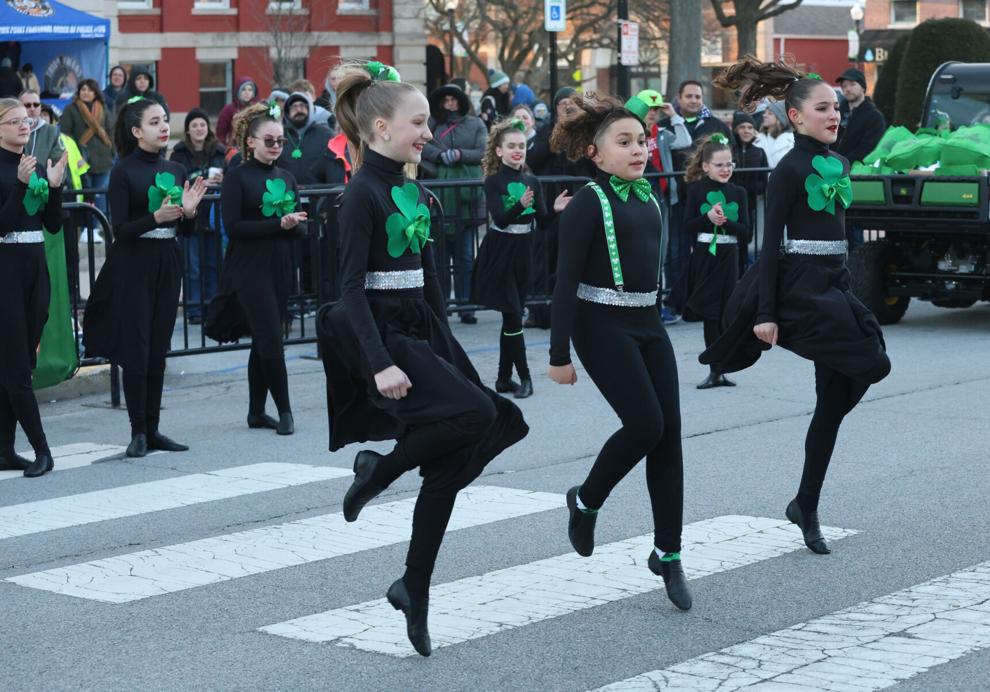 Crown Point's St. Patrick's Day parade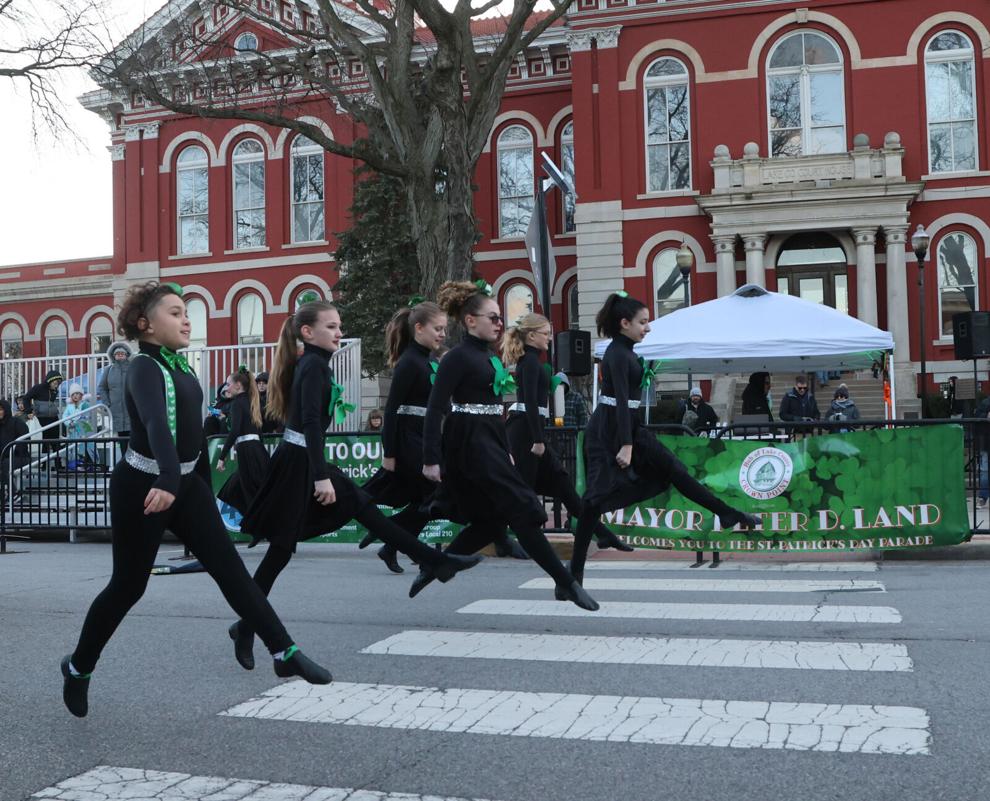 Crown Point's St. Patrick's Day parade
Crown Point's St. Patrick's Day parade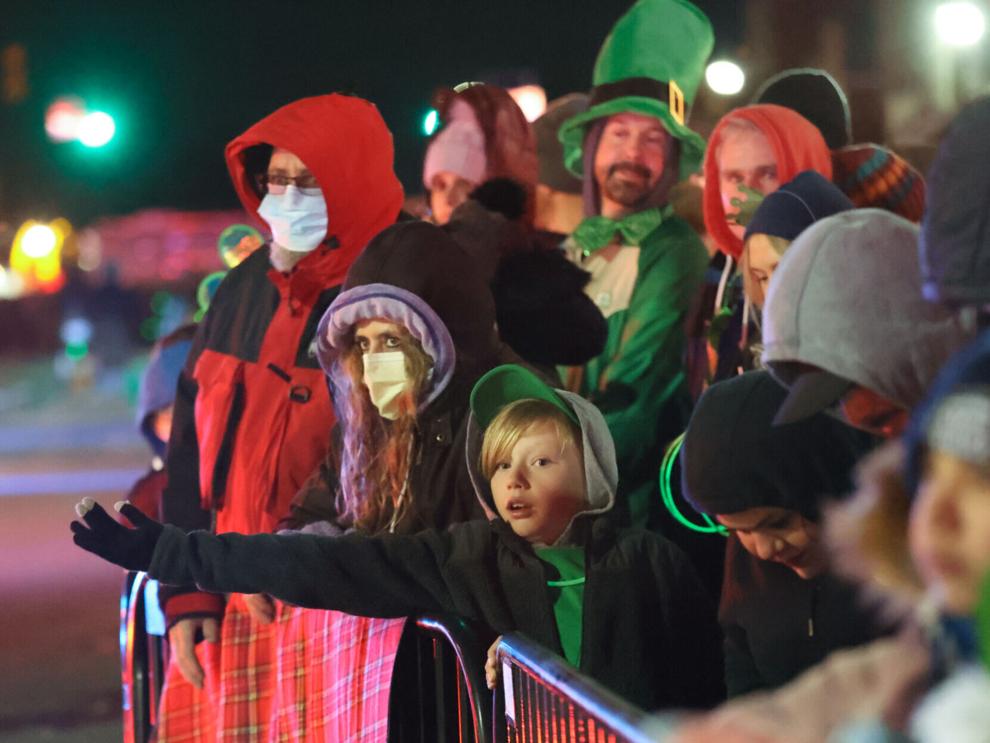 Crown Point's St. Patrick's Day parade
Crown Point's St. Patrick's Day parade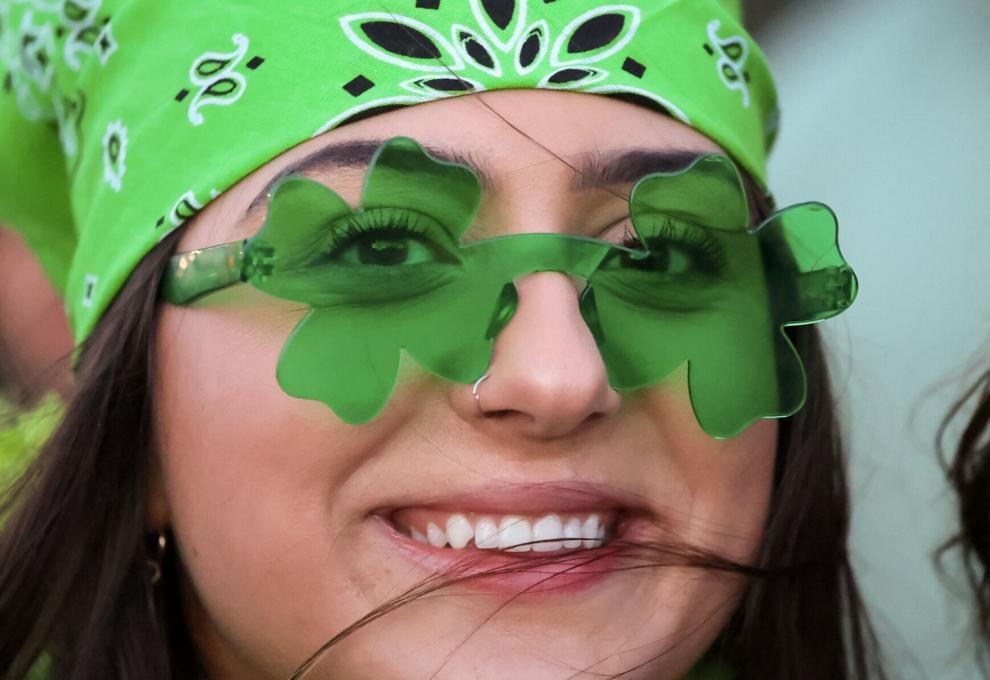 Crown Point's St. Patrick's Day parade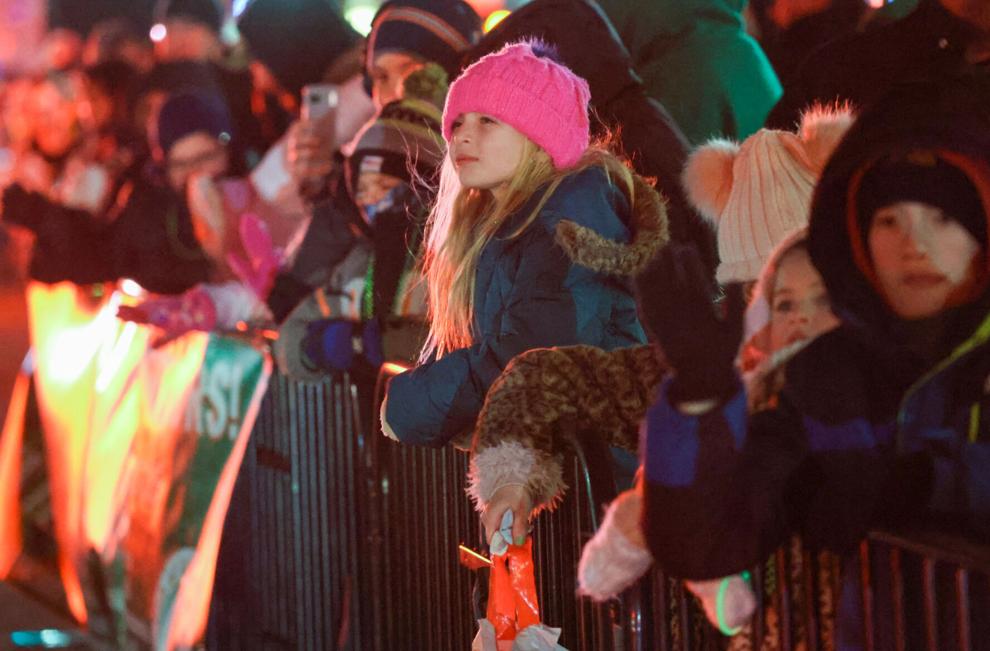 Crown Point's St. Patrick's Day parade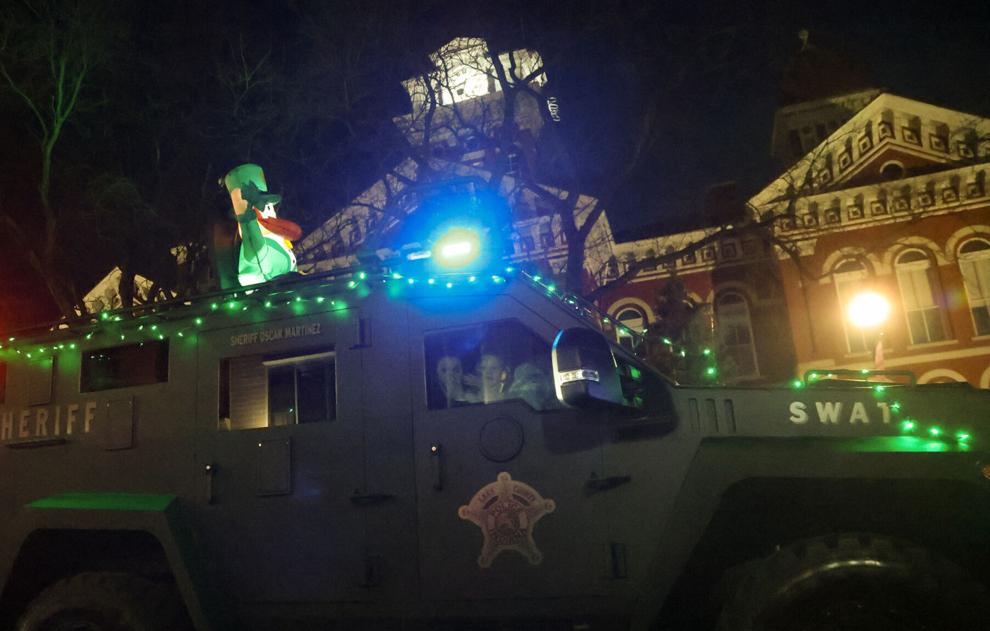 Crown Point's St. Patrick's Day parade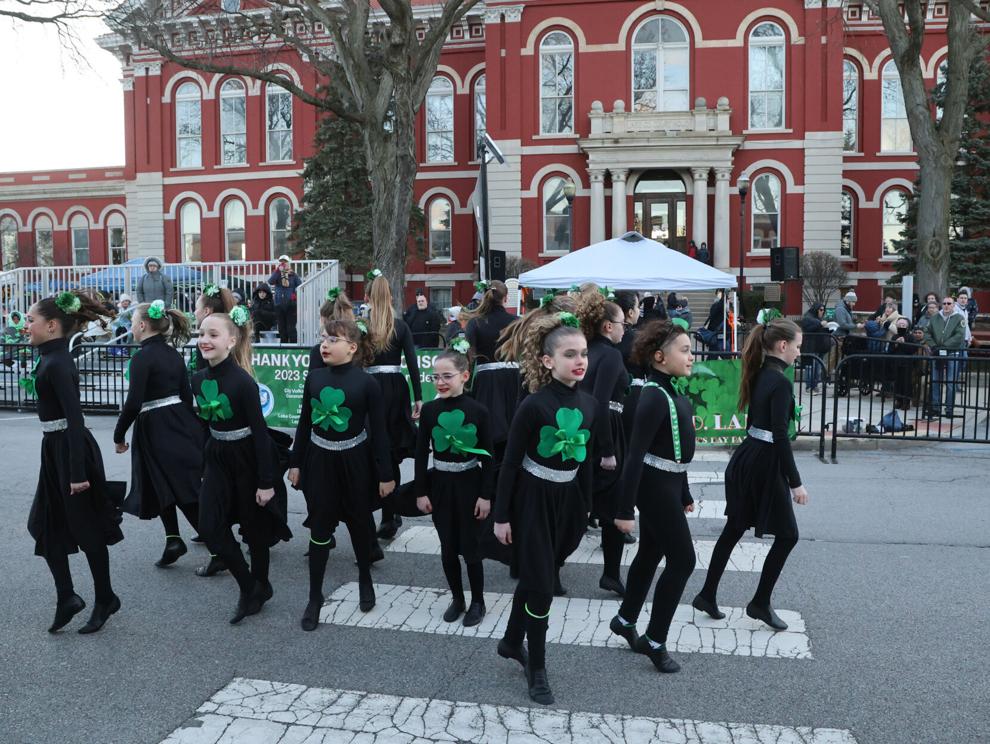 Crown Point's St. Patrick's Day parade