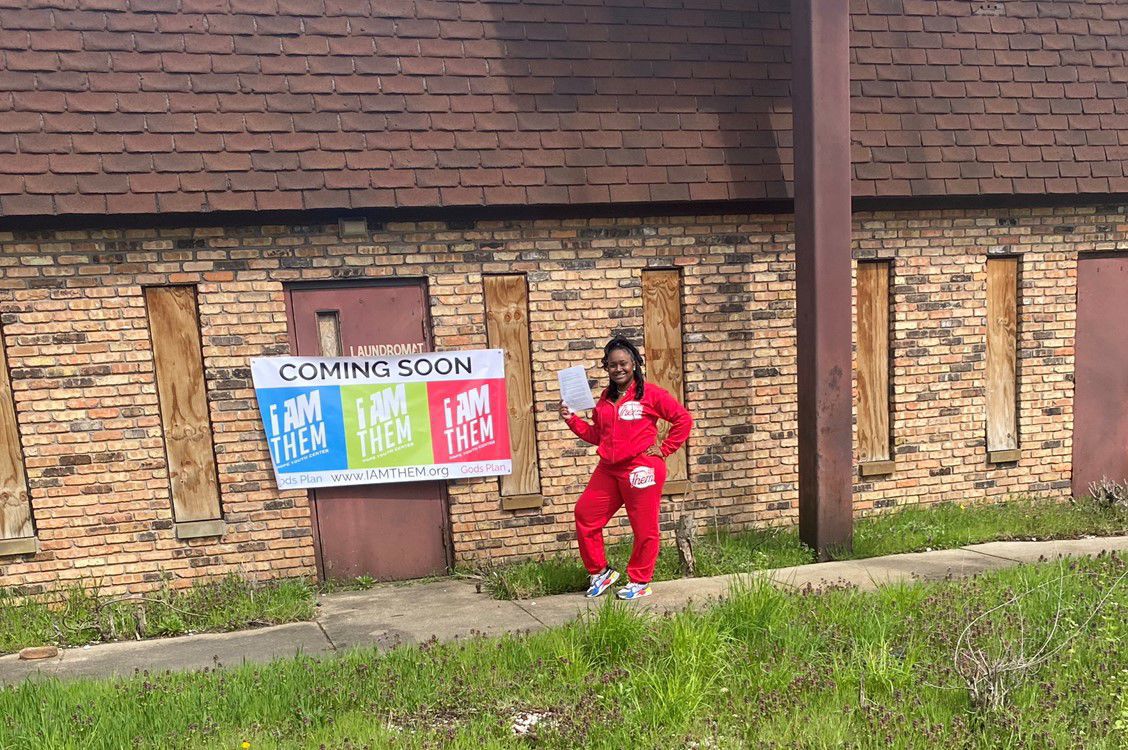 Plans by a Merrillville teen to build a youth center in her native Gary are advancing in spite of a slowdown caused by COVID-19.
Aaliyah Stewart, 19, said she is hoping to have the youth center opened by October.
"We just got our building a week ago," Stewart said recently. "I'm super excited."
Stewart started the I Am Them movement in 2015 after the deaths of her two brothers to gun violence in Gary. Anthony White Jr. and James Anderson were killed at the ages of 16 and 20, respectively.
The mission of the ASW Foundation she started is "hope for the lost."
"In everything we do, we strive to show the youth in our communities that they have potential. Over the past five years, our organization has grown into a movement to stop the senseless gun violence in our communities. We believe that by supporting our youth, encouraging them with creative and constructive outlets, that we can change the narrative of the future," Stewart said.
Her nonprofit organization has obtained for the future center a 6,150 square-foot building at 2301 Virginia St. in Gary.
"We signed a lease-to-own contract on April 26. It will be a beacon of light for kids," Stewart said.
A contractor is presently working on the roof and future plans include cleaning and gutting the building.
"It has been sitting empty for so long," Stewart said.
Original plans by Stewart were to open the center by June.
"A lot of things got pushed back because of COVID-19," Stewart said.
Once completed, programs at the center will include tutoring and college career readiness, leadership and social development, engineering, media and technology, athletics, visual and performing arts, early childhood development and classes on healthy food choices.
The center will be open to Gary residents ages 6-18, Stewart said.
Stewart said her organization has raised approximately $20,000 but still needs to raise some $50,000.
The money raised previously has been used for such things as buying permits and materials and other start-up costs.
Stewart asks those who are adults now and who might have wanted to have had such a center to go to in their youth, to step up now.
"I just really want everyone to believe in youth...It's not about me; it's about the kids," Stewart said.
Her organization has also provided scholarships to graduating Region high school students and hosted free toy giveaways in Gary around Christmas.
For more information on how to volunteer or make a donation, go to iamthem.org.