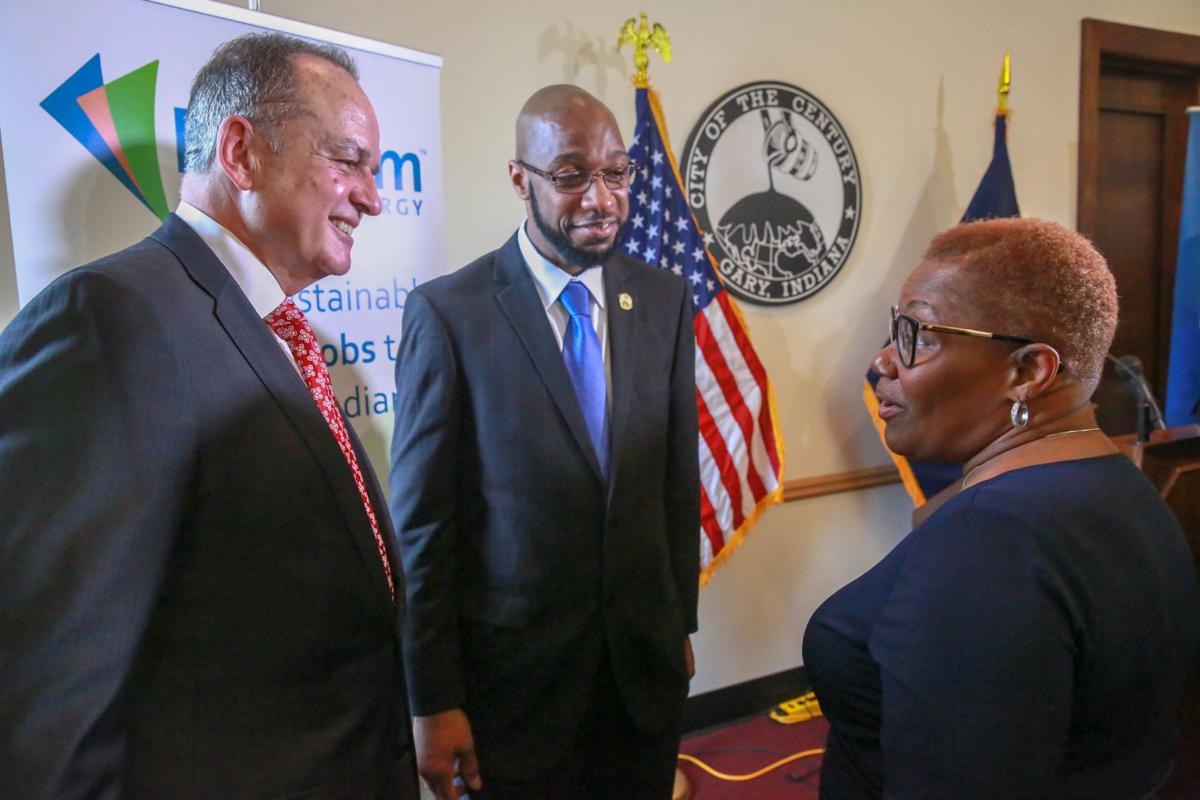 It's no surprise The Region's business climate is often ranked among the best in the Midwest. The relatively small cost of doing business here always has been a major draw for investors and companies looking to serve their bottom line while catering to employees and clients.
Compared to Illinois, Indiana is seen as the least expensive when it comes to workers' compensation premium rates, the corporate tax rate, individual income tax rate, unemployment insurance tax rate and costs of living.
The county's welcoming business climate almost speaks for itself, but someone has to be the one to make the pitch to companies.
That's where Karen Lauerman, president and CEO of Lake County Economic Alliance, and Don Koliboski, vice president of economic development, come in.
"People always talk about our proximity to Chicago, but it's a fact. Lake County has 485,000-plus people, and we have a workforce. We have road, rail, air and water. We have universities and colleges," Lauerman said.
"You know, people forget we offer the big city experience without the same expenses. Our average commute time is 28 minutes. We have quality of life but with an affordable price tag."
LCEA has become the premiere economic development group in the county that recruits companies, markets communities, and bridges that gap in between.
The organization facilitates deals by identifying available land, conducting data analysis for companies and building relationships.
The group had a hand in several companies making the choice to move to Lake County in the past few years.
The recent highlights among them: HMD Trucking, Alliance Steel and Fulcrum Bioenergy in Gary; Hoist Liftruck Services in East Chicago; Tristate Automatics in Hammond; the Mascot Hall of Fame Museum in Whiting; and Aunt Millie's Bakery in Lowell.
Koliboski said the state's multimillion-dollar surplus also means Indiana government can afford to strike deals with companies by offering them lucrative, performance-based tax credits and incentives.
Coupled with local communities' willingness to offer tax abatements, reimbursements through TIF districts and elimination of startup fees, Lake County is the place to do business, he said. 
Economic development doesn't happen overnight, he said, but LCEA aims to be the nonpartisan, independent one-stop shop for businesses seeking to relocate or expand in Northwest Indiana. 
"We are very progressive in the way we recruit and market," Koliboski said.
He said LCEA has about 80 active projects, over half of which is in the manufacturing sector, in the pipeline, across 19 communities and unincorporated areas. Distribution and logistics, which includes e-commerce facilities, is a close second followed by the technology, office/medical and agri-business industry clusters, according to LCEA.