HOBART — A lengthy rally at Southlake Mall seeking justice for George Floyd came to a chaotic end Sunday evening as police took people into custody and apparently fired tear gas and rubber bullets into the ground to prevent protesters from marching toward I-65.
Police were telling people near Southlake Mall to leave the area or they would be arrested.
The police presence included two helicopters and a drone, as well as several K-9 units.
Lake County Sheriff Oscar Martinez said some protesters removed nozzles from pumps at a Luke gas station near the mall and let gasoline run onto the ground, apparently with the intention of igniting it. Martinez said a sheriff's department tactical team stepped in and made at least one arrest.
Officers were onsite at noon prior to the 1 p.m. event, which had 10 arrests throughout the day, Martinez said. Arrests included four juveniles, he said.
Popeyes Louisiana Chicken, located at 1555 E 82nd Ave., and Shoe Carnival, located at 2340 E. 80th Ave., had broken windows, but that's the main extent of the damage.
"I'm proud of the way, once again, that Region law enforcement worked together to keep this from being much worse," Martinez said. "These guys did an incredible job."
Earlier, protesters had left the main rally site near the north entrance of  Southlake Mall, marching toward US 30 and shutting down traffic in both directions for several hours.
Protesters reportedly threw a plastic water bottle filled with rocks at police, injuring an officer, Martinez said.
The action triggered an outburst among the crowd of protesters who had been moved off US 30 to the north in a tense face-to-face standoff.
Martinez said the county's tactical unit was brought in a couple hours into the protest after peaceful protesters began leaving and there was word among the crowd and social media for potential violence to the mall.
"Let's burn this thing down," was the message, he said.
The county has 80 to 90 officers at the scene, assisted by Merrillville, Hobart and Indiana State Police.
Hobart Mayor Brian Snedecor was on scene earlier trying to disperse the crowd.
Martinez said he was proud how well officers have conducted themselves with protesters.
"The last thing we want is what see all over this country on TV," Martinez said.
Earlier in the day, organizer Kenny G. Ford, of Hobart, held his phone up to broadcast live on Facebook to make sure "everyone's straight," and claimed to have shut down the mall. The mall recently reopened after being shut down by the COVID-19 pandemic.
"It's rough out here," Ford said.
"I need a fair shot," he said. "Justice needs to be served."
One motorist from Indiana stopped to make sure there was going to be no violence before joining the protest.
Police gathered at the south side of the mall, and squad cars circulated around the building.
The racially mixed crowd grew to more than 300 protesters outside the mall with chants of "I can't breathe" and signs reading, "silence is violence" and "let my sons breathe."
Pastor Lajuan Clemons of Family Life Community Center in Gary, said he was taking part to promote unity.
"Our goal is just to get a message out — the message is community. We miss community."
Media advertise a life not available to many in the black community, he said.
"It's all about turning the negative into a positive," Clemons said.
Gary resident Justin Jeter, who said he has served eight years in the Army, said he has been pulled over and faced other forms of injustice just for being black.
"All lives can't matter until black lives matter," he said.
"It's all about unity," he said.
Dyer resident Stephanie Embro, who is white, was handing out water she donated to the protest.
"Black lives matter," she said when asked about her involvement.
Valparaiso resident Dan Jacobsen, campus pastor at Bethel Church in Hobart, led a prayer.
Jacobsen, who is white, said he took part in the protest out of "love for my black brothers and sisters."
"Yelling facts at people doesn't change feelings," he said.
But seeing the communal pain up close changes the heart, he said.
Jacobsen said he has seen fear among white people on social media in the wake of the protests over the death of George Floyd.
The group chanted, "No justice. No peace."
Several prayer circles took place, including prayers for men and women, and an encouraging talk for children.
A Lake County Sheriff tactical unit vehicle pulled up and several heavily armed and geared officers piled out causing protesters to drop to knee and put hands up chanting, "No justice. No peace."
A group of white bikers watching the protest from across the parking lot, who did not want to be identified, said they were there in support of police.
"What they're doing in Illinois right now is ridiculous," said one biker.
The nearby Target also was closed. Some protesters parked there and walked to the rally at the mall. Later, police went car to car in the Target lot telling individuals the lot was closed and asking them to leave.
Times Staff Writer Carley Lanich contributed to this story.
Check back for more updates at nwi.com.
Gallery: National unrest hits Region
Gallery: National unrest hits Region
Merrillville protest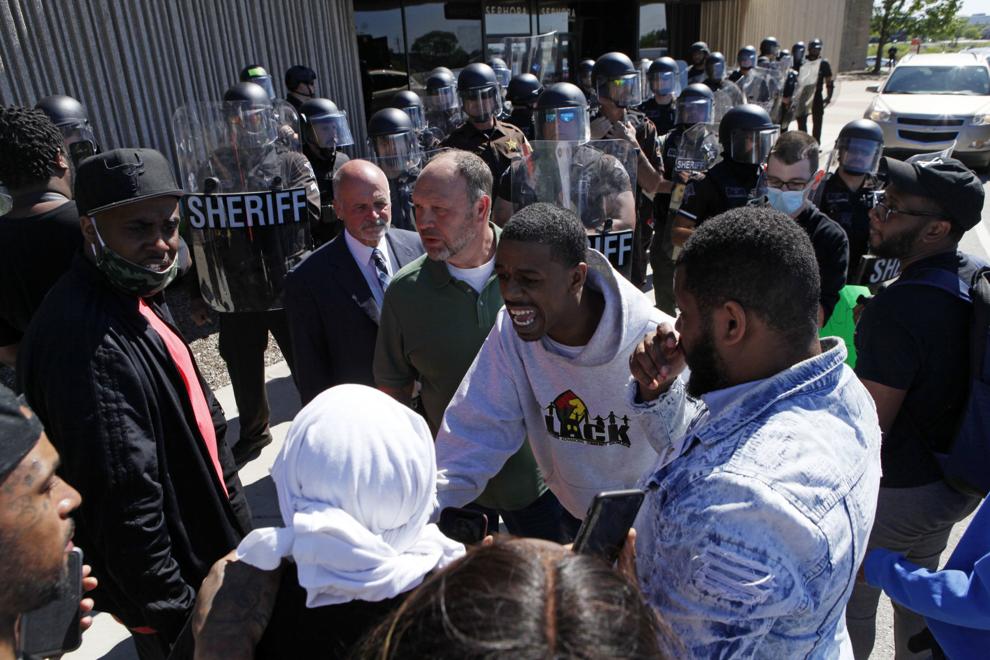 Hammond protests in solidarity with Minneapolis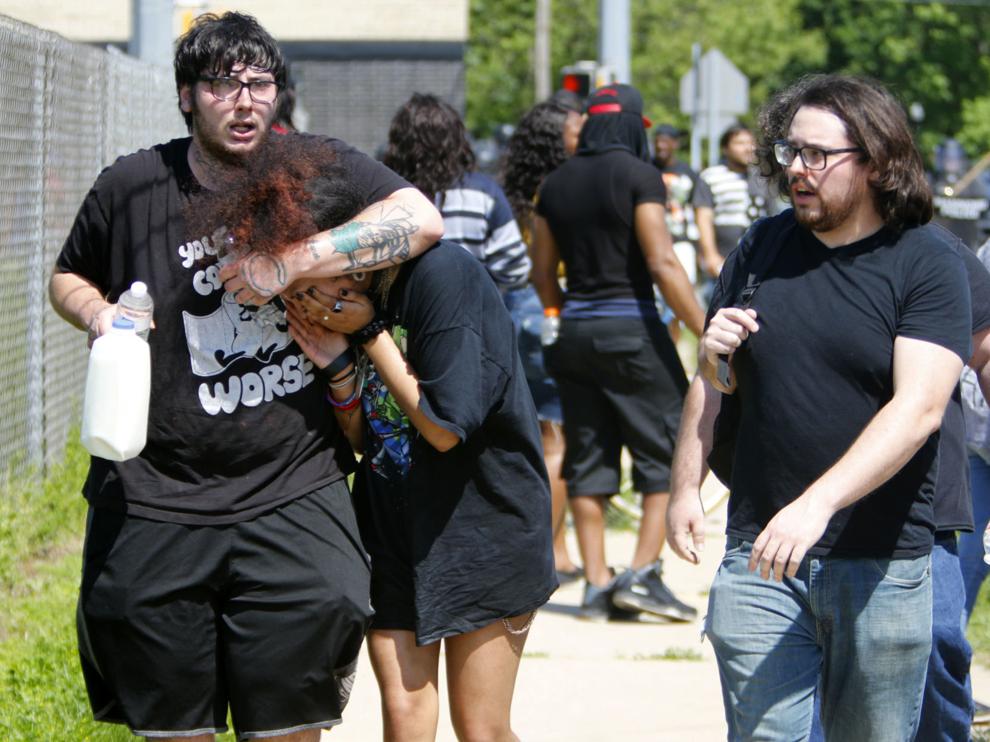 Lake Central peaceful protest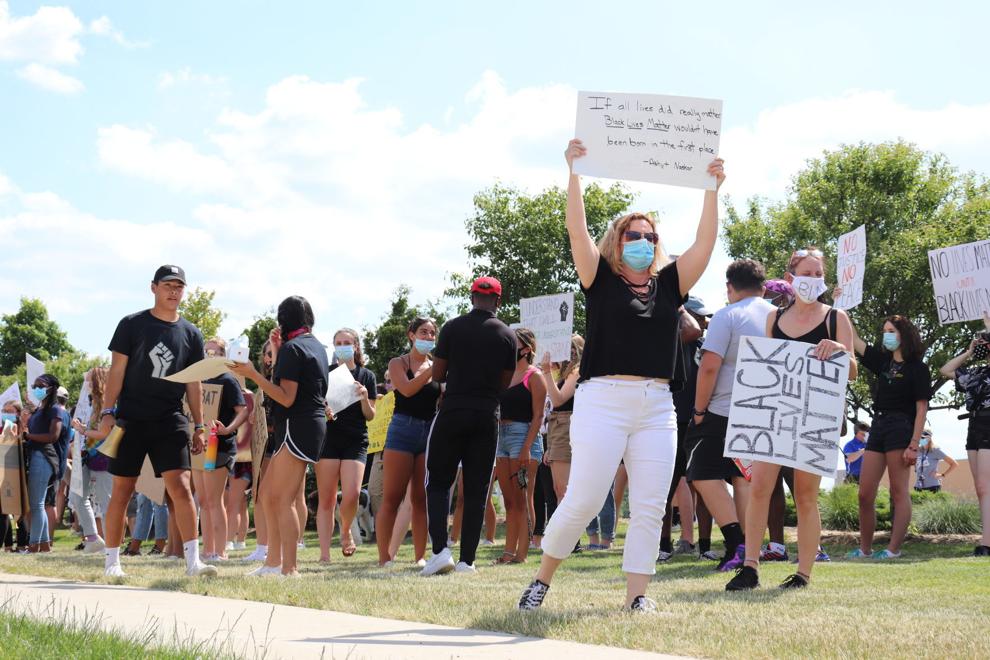 Lake Central peaceful protest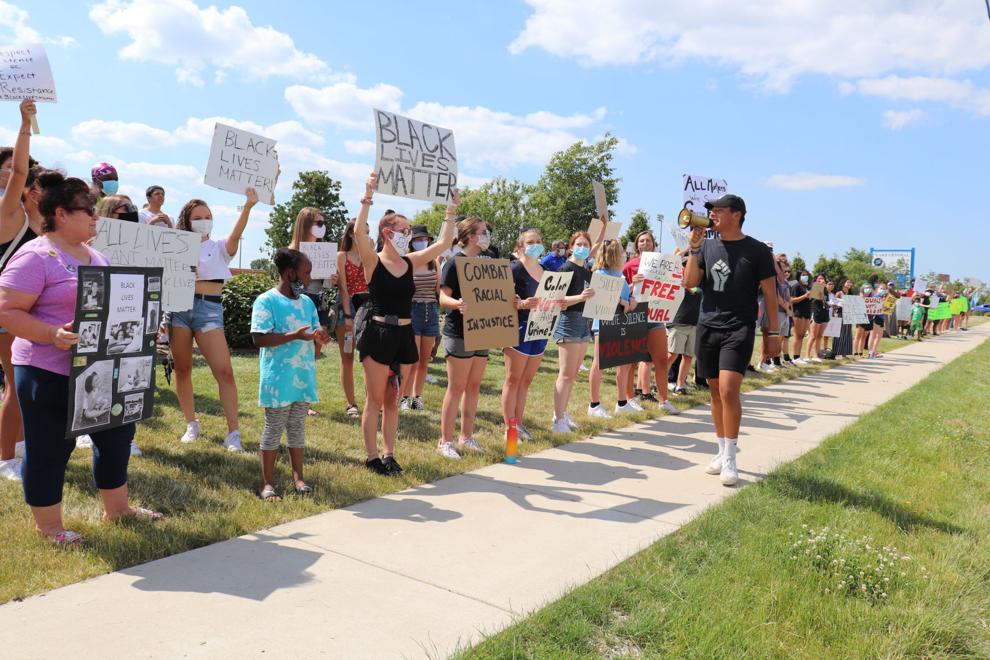 Lake Central peaceful protest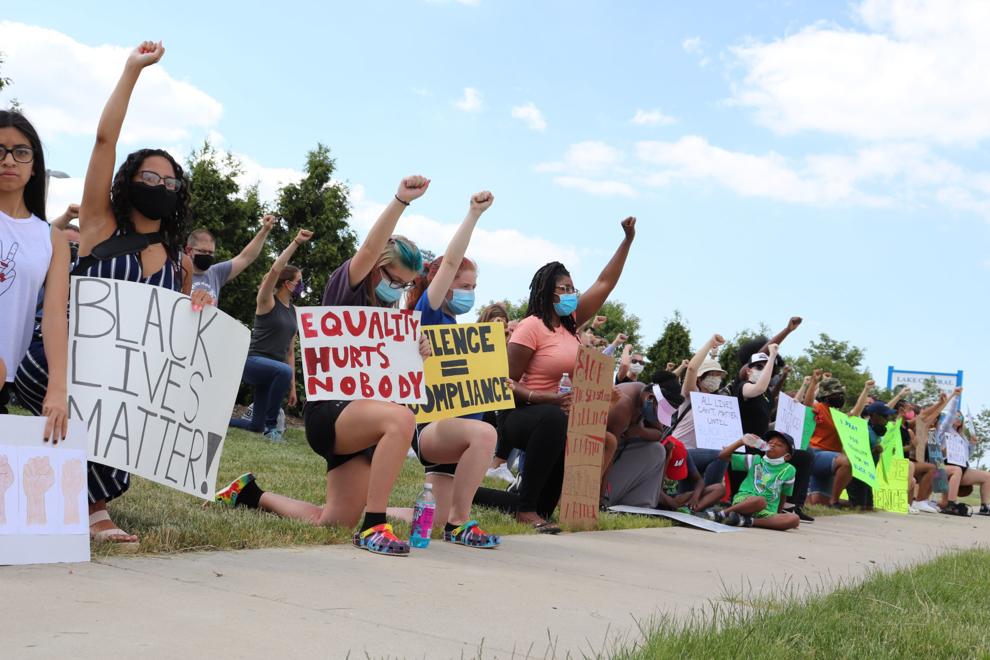 Lake Central peaceful protest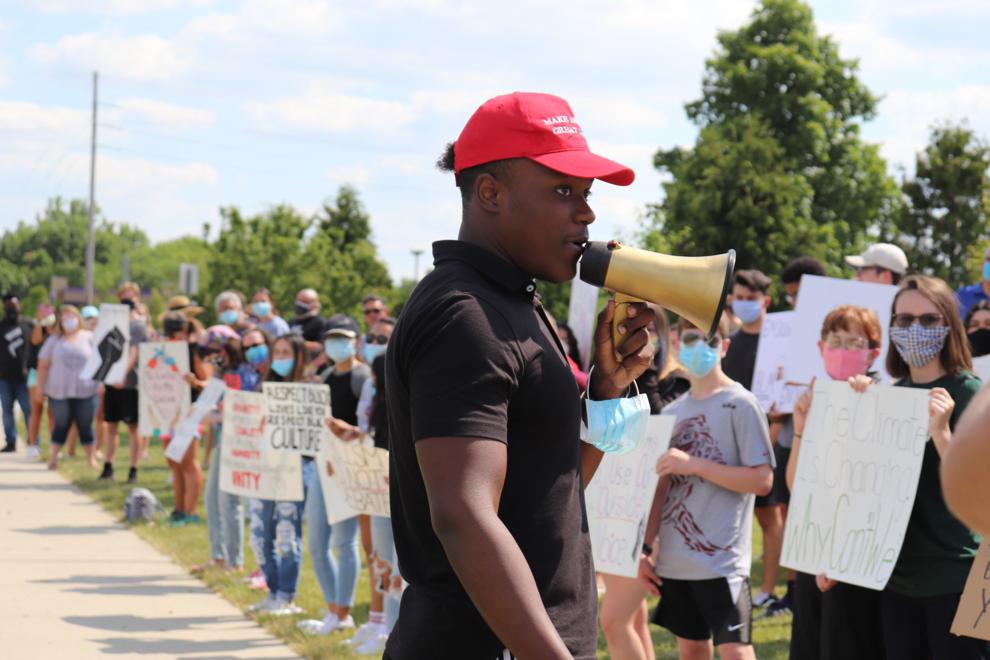 Valparaiso protest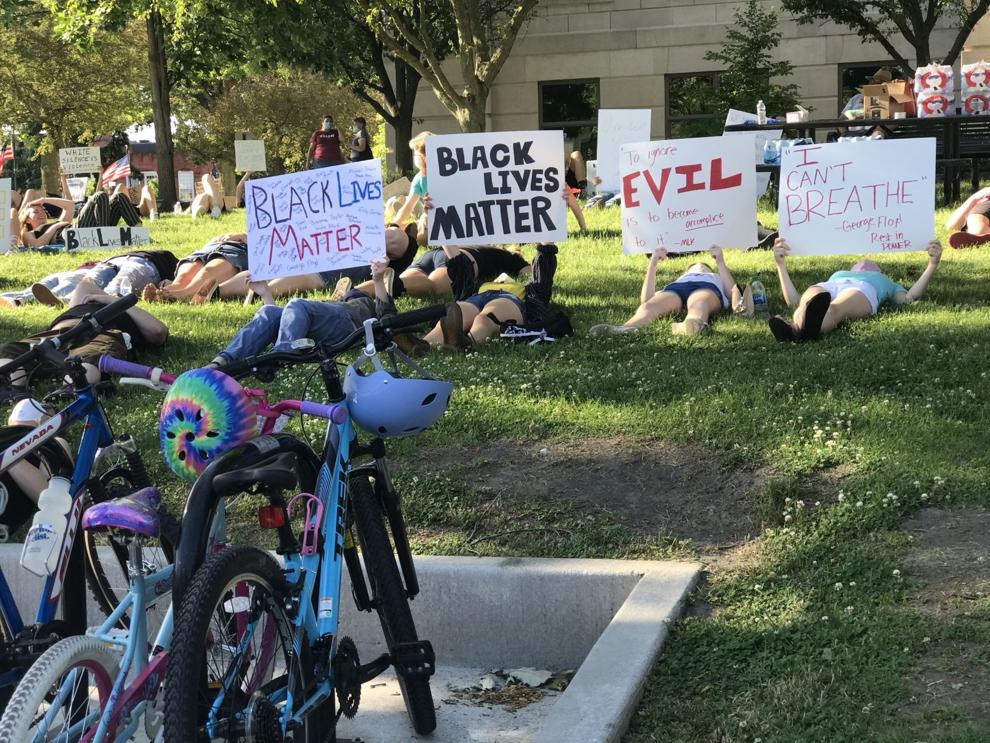 Valparaiso protest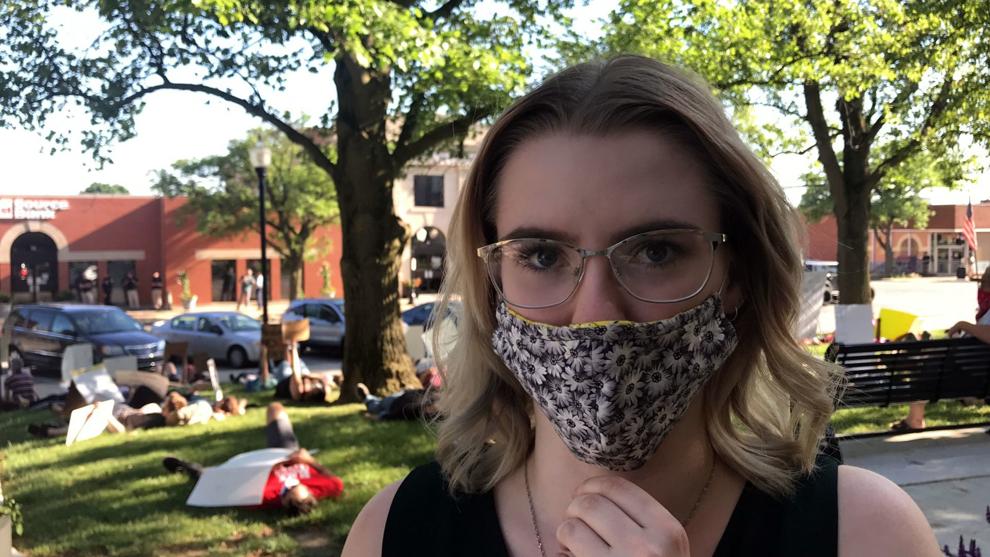 Valparaiso protest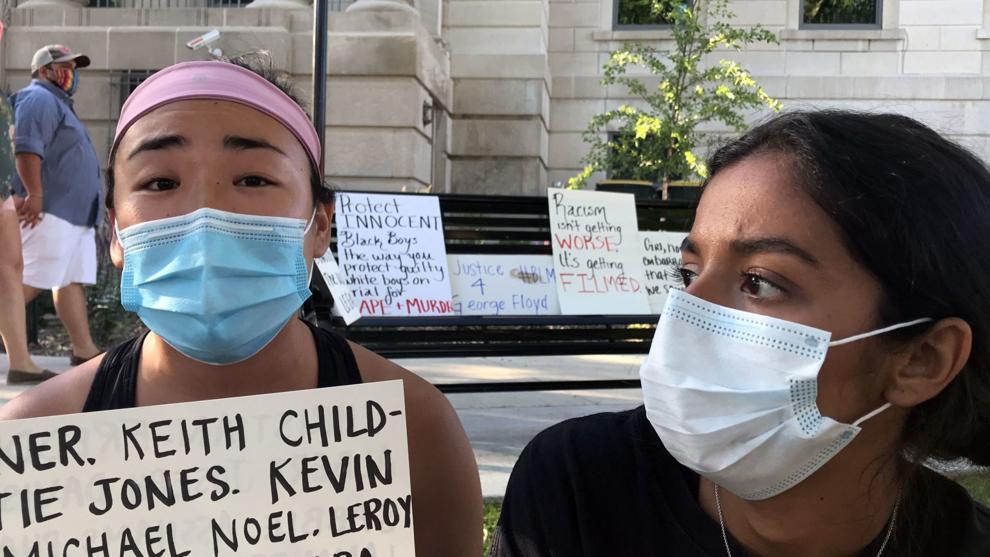 Valparaiso protest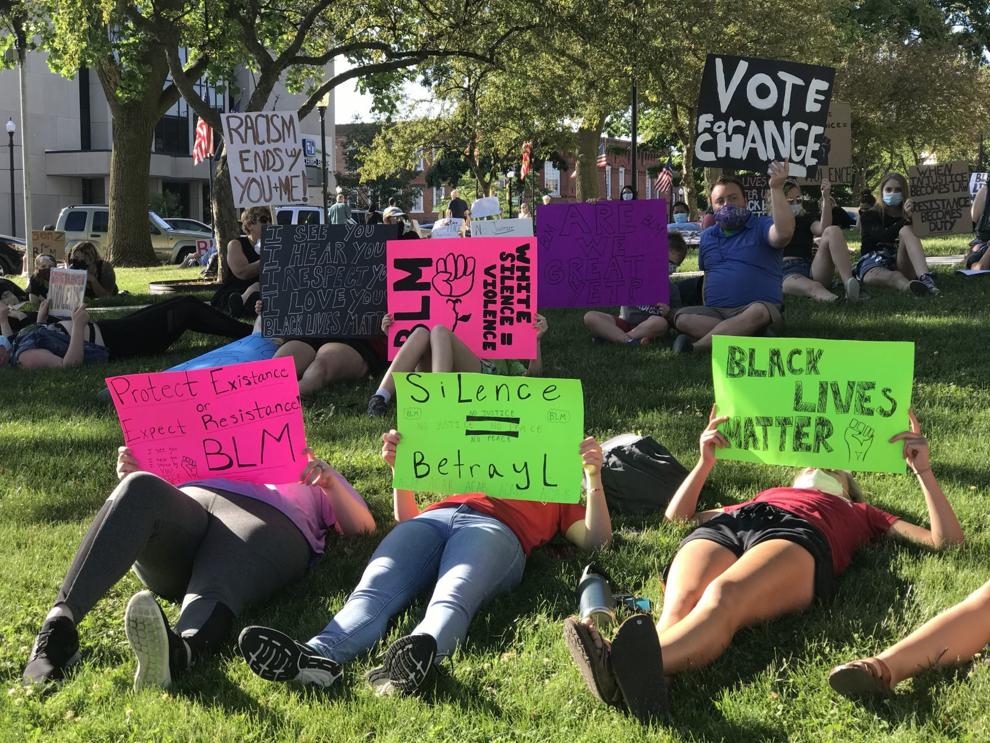 Valparaiso protest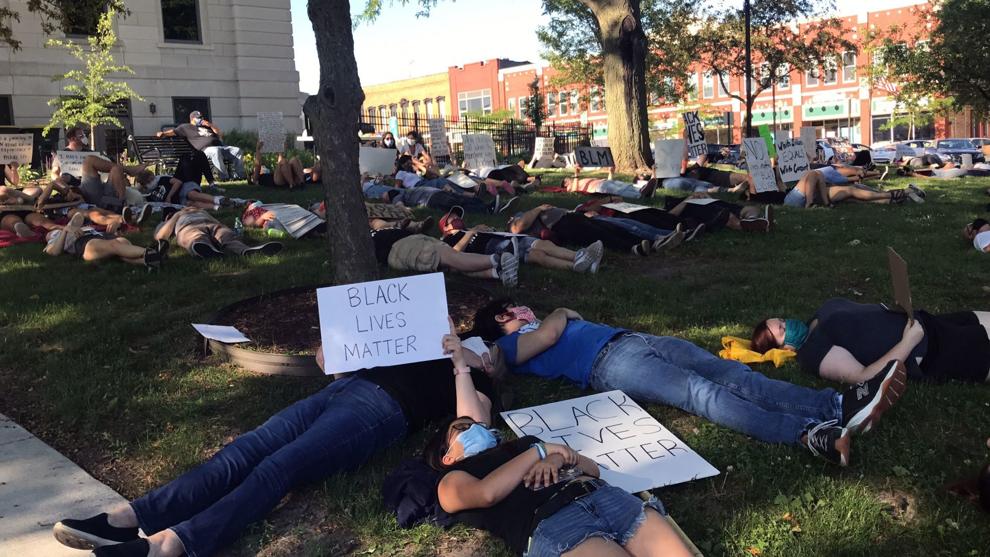 Lake Station Black Lives Matter protest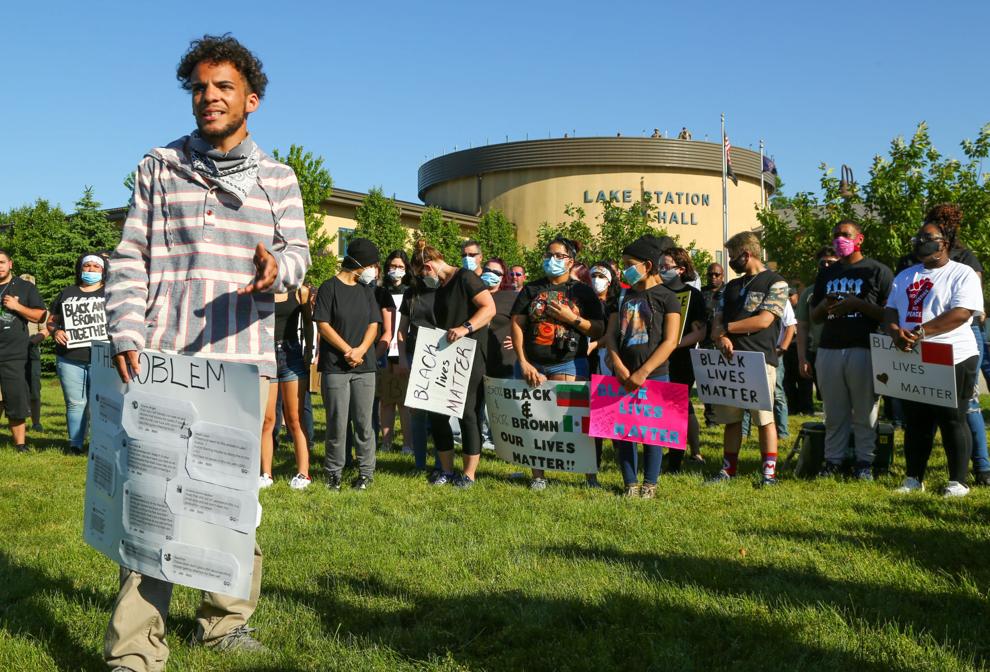 Lake Station Black Lives Matter protest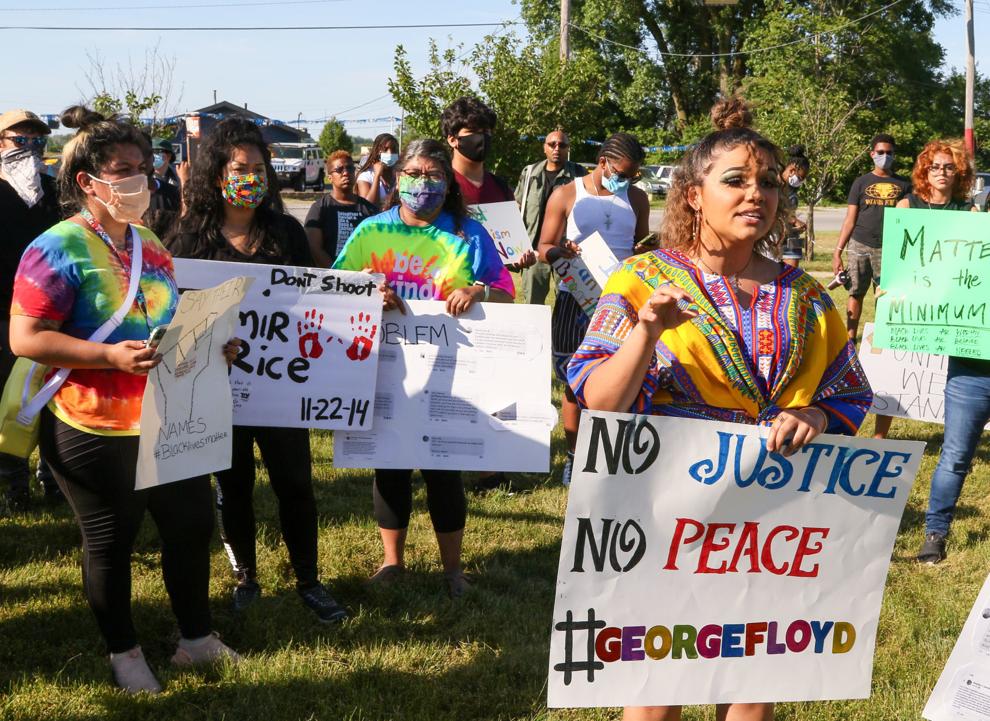 Baptist Ministers Conference of Gary and Vicinity protest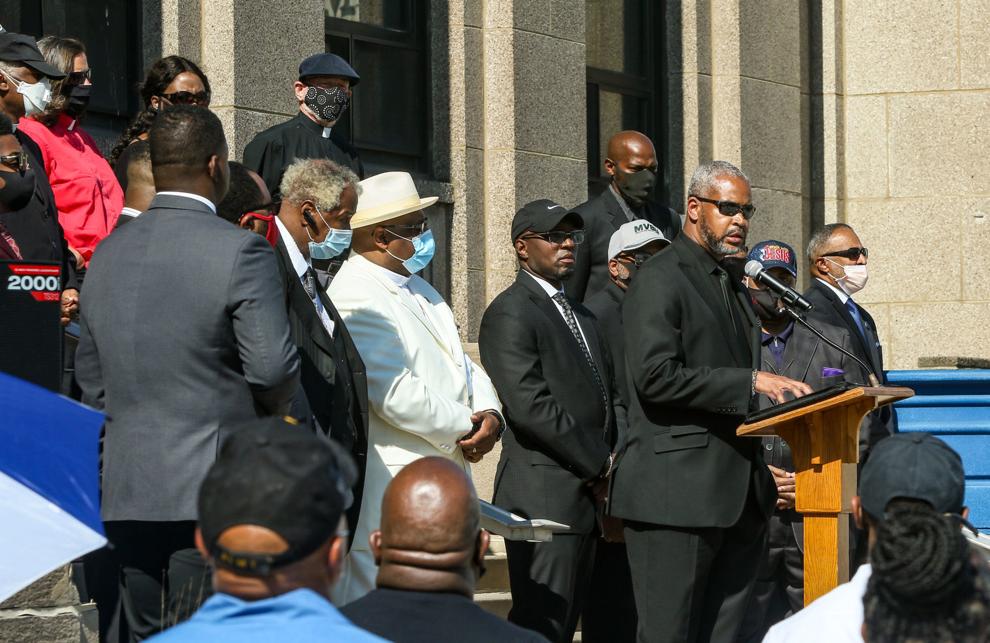 Lake Station Black Lives Matter protest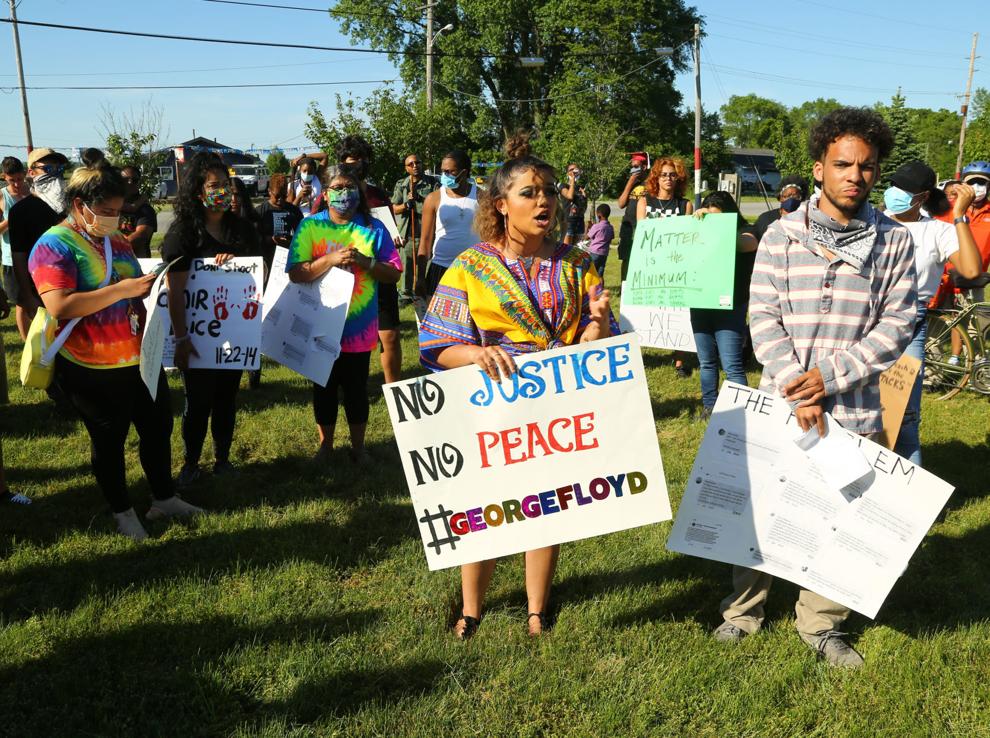 Baptist Ministers Conference of Gary and Vicinity protest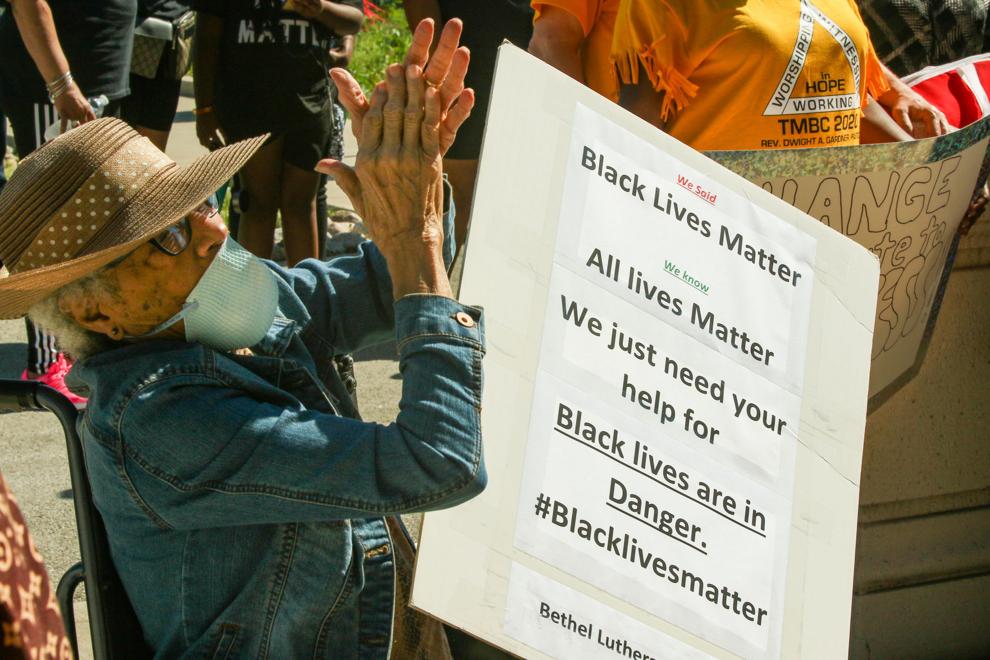 Lake Station Black Lives Matter protest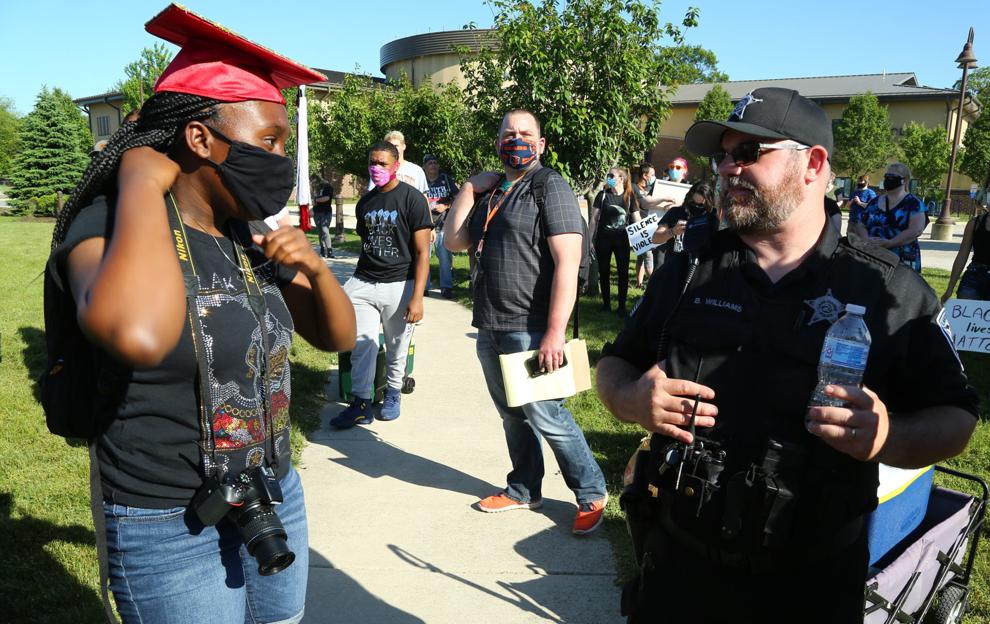 Lake Station Black Lives Matter protest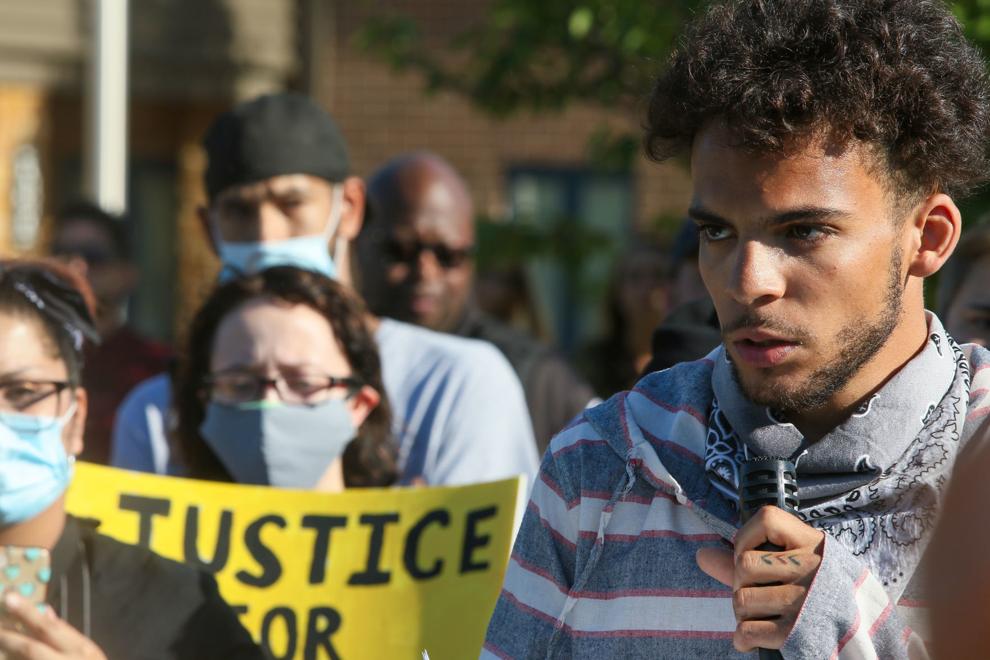 Baptist Ministers Conference of Gary and Vicinity protest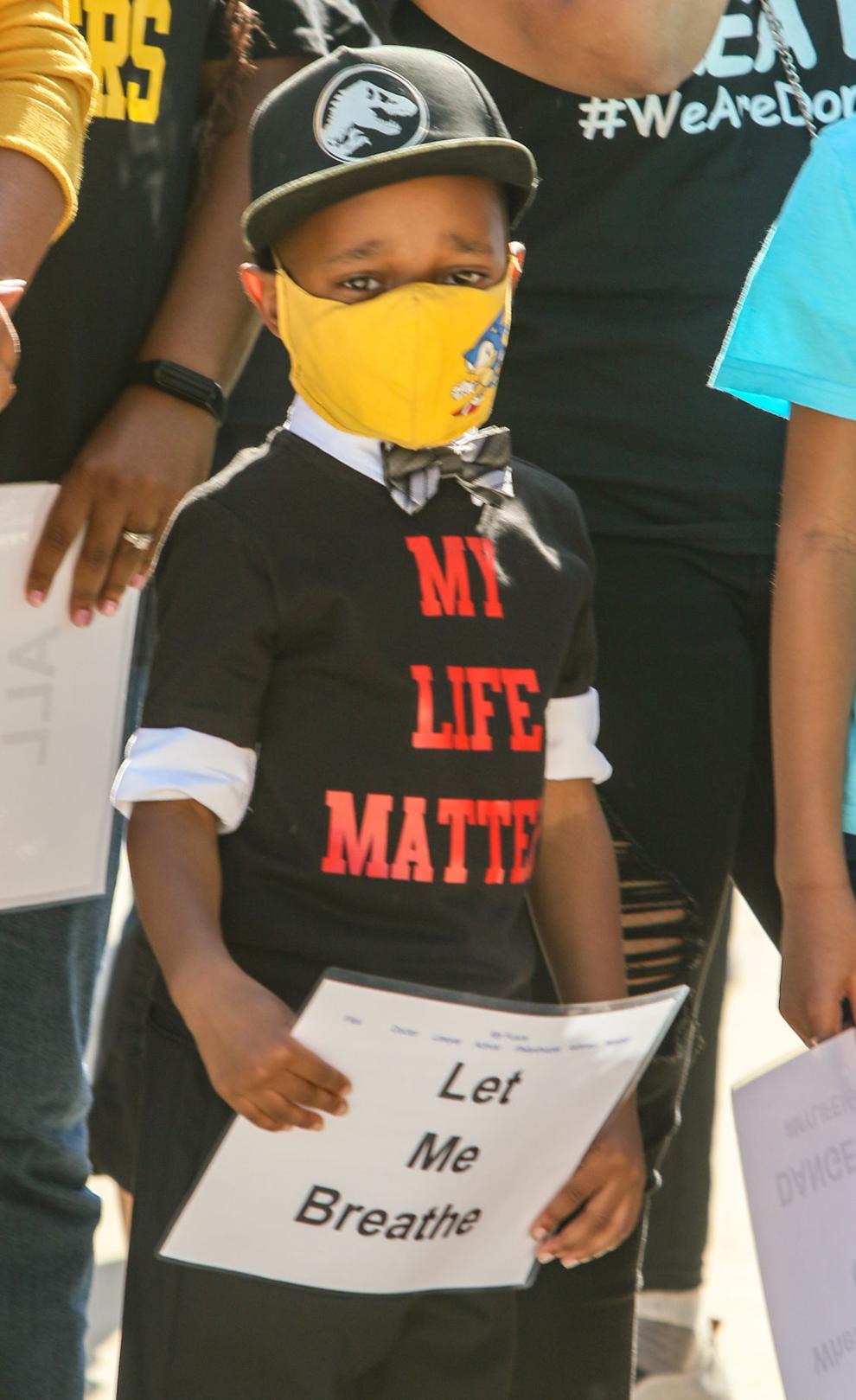 Lake Station Black Lives Matter protest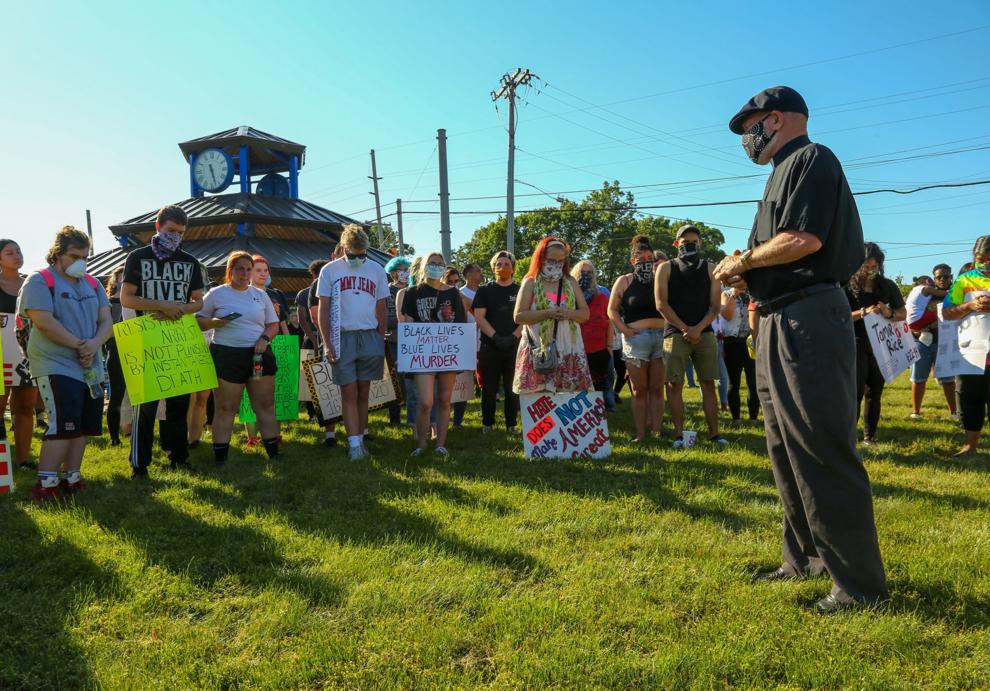 Baptist Ministers Conference of Gary and Vicinity protest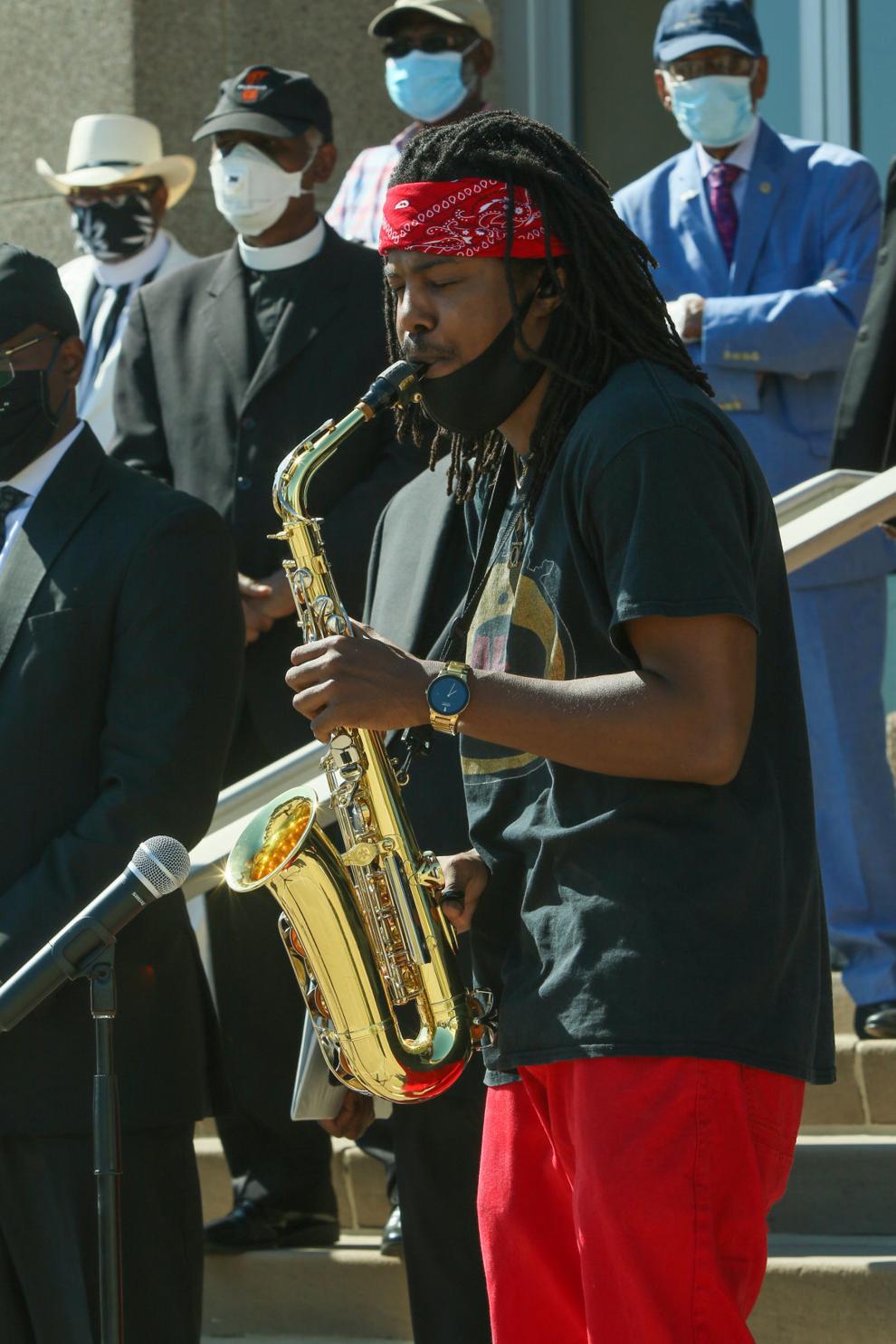 Baptist Ministers Conference of Gary and Vicinity protest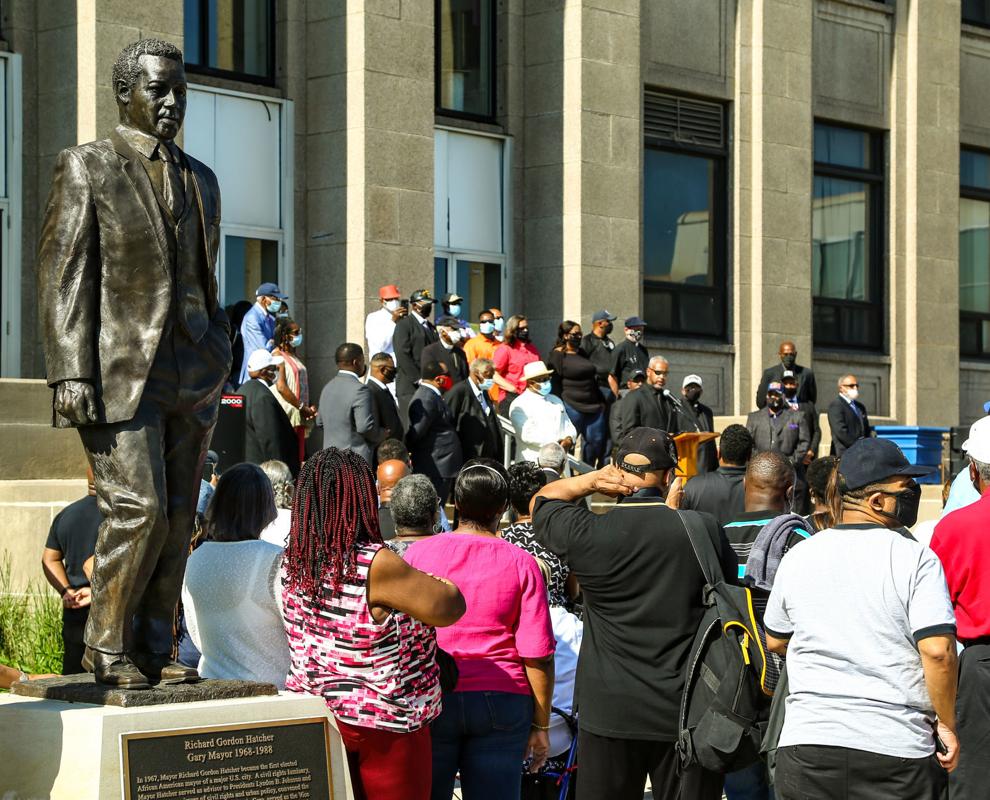 Griffith rally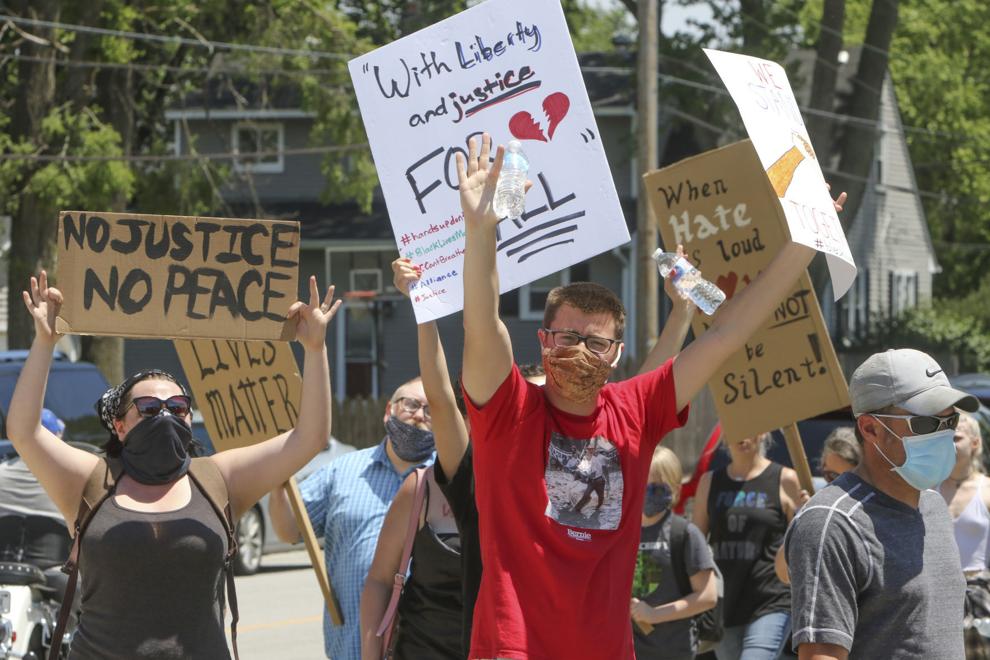 Griffith rally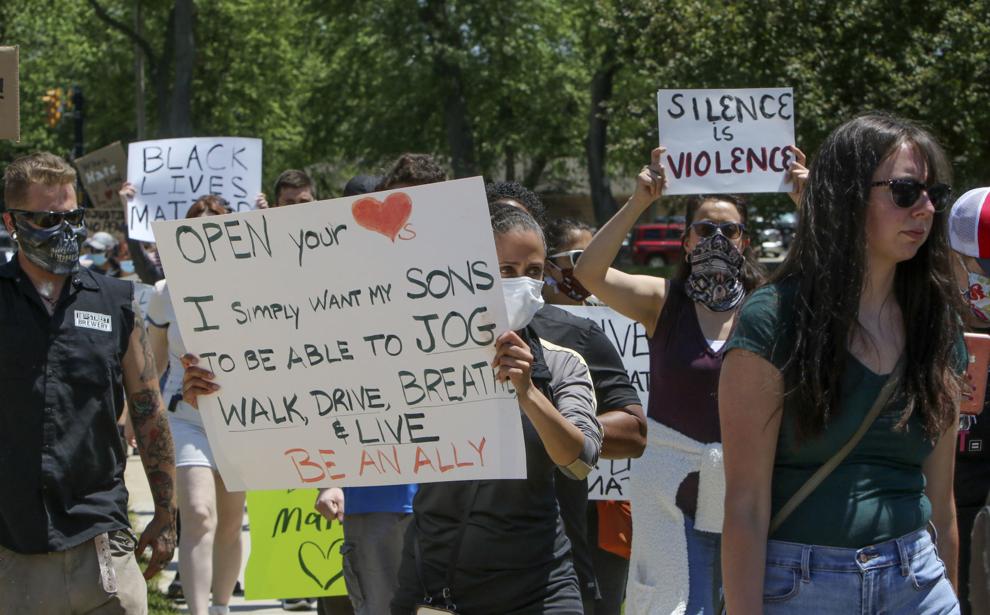 Griffith rally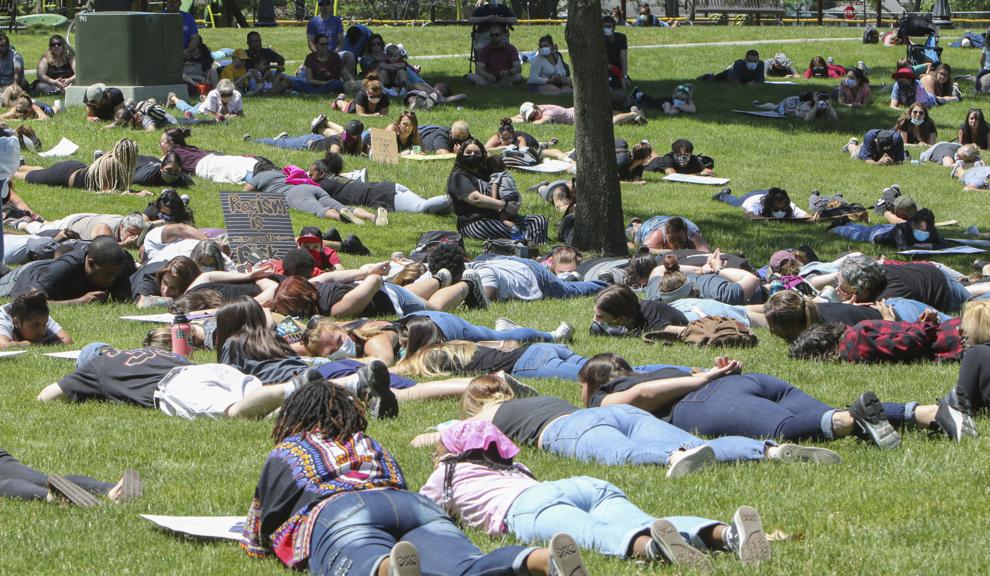 Griffith rally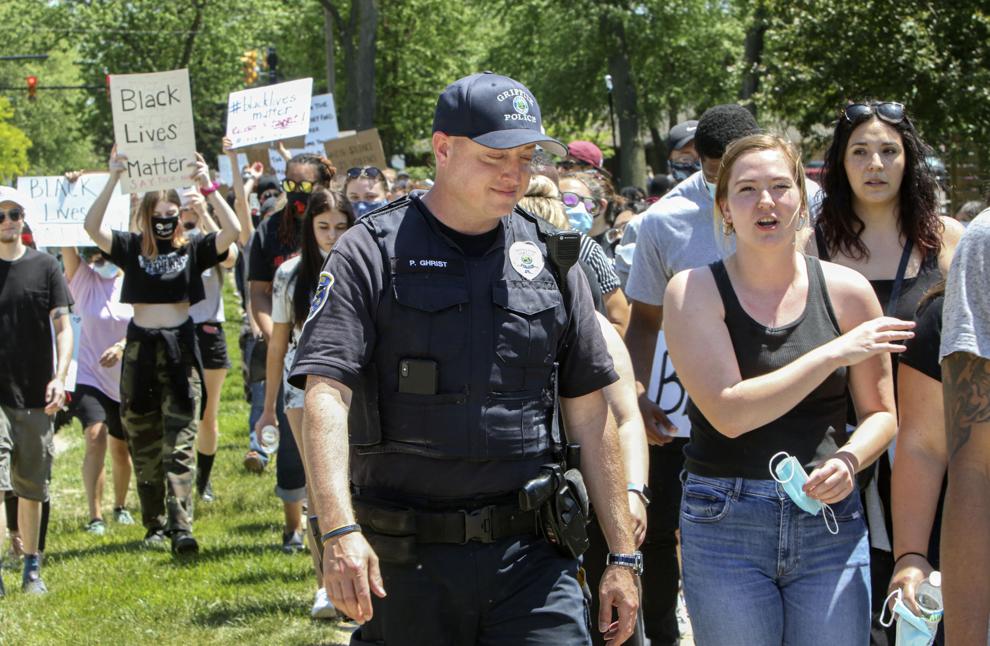 Griffith rally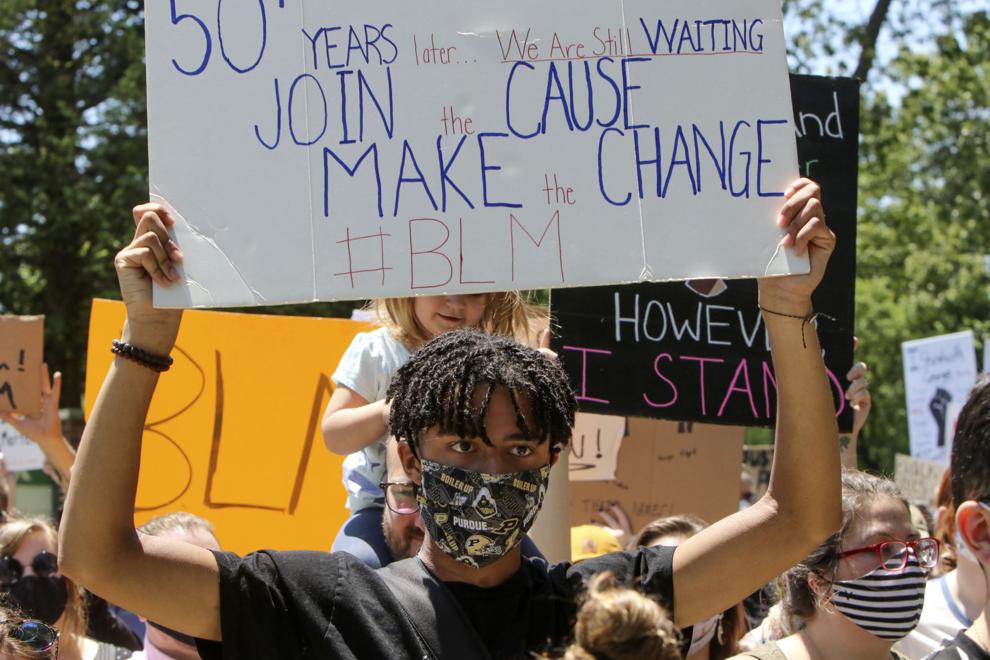 Griffith rally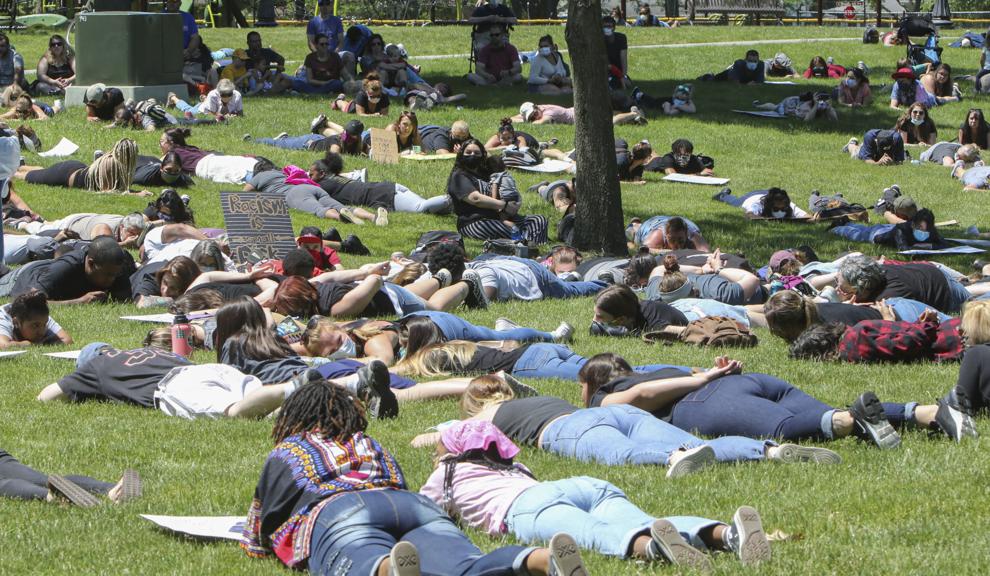 Griffith rally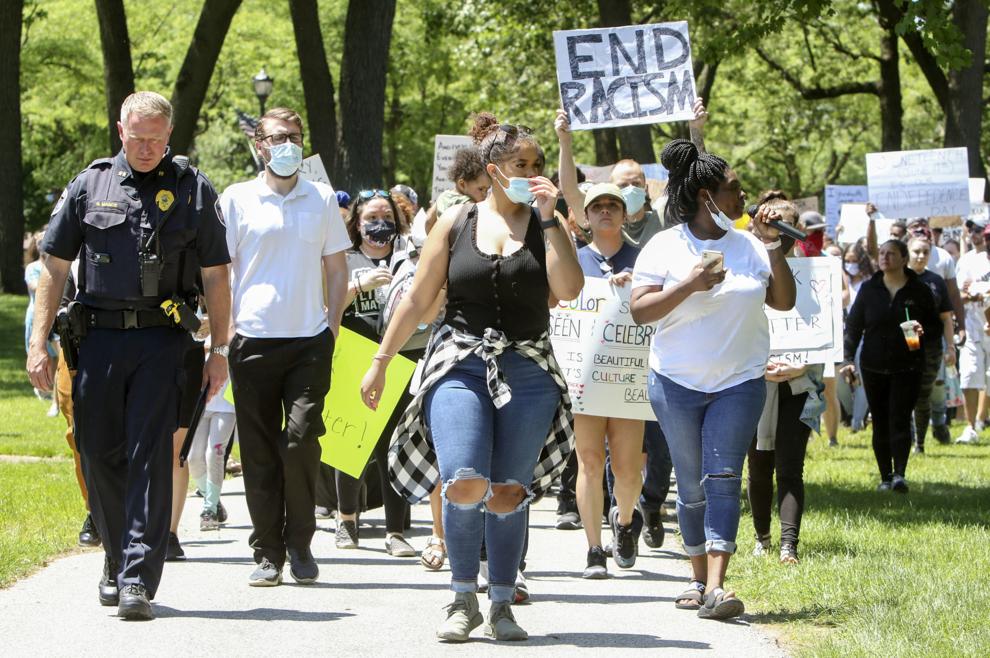 Griffith protest cell snap John Luke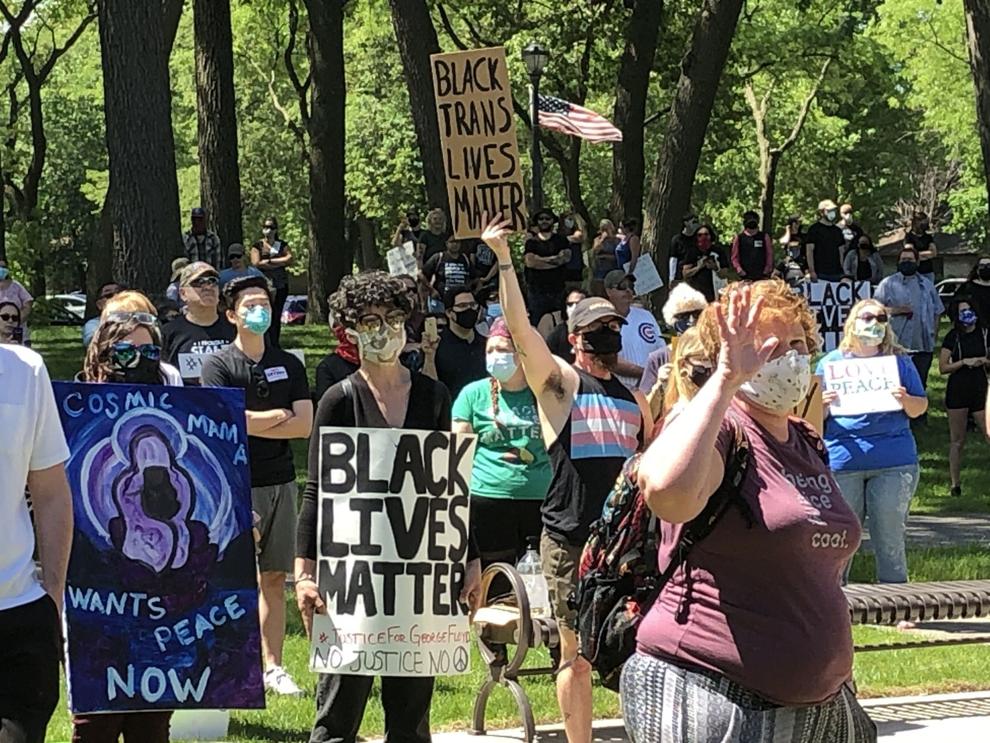 Valparaiso Black Lives Matter protest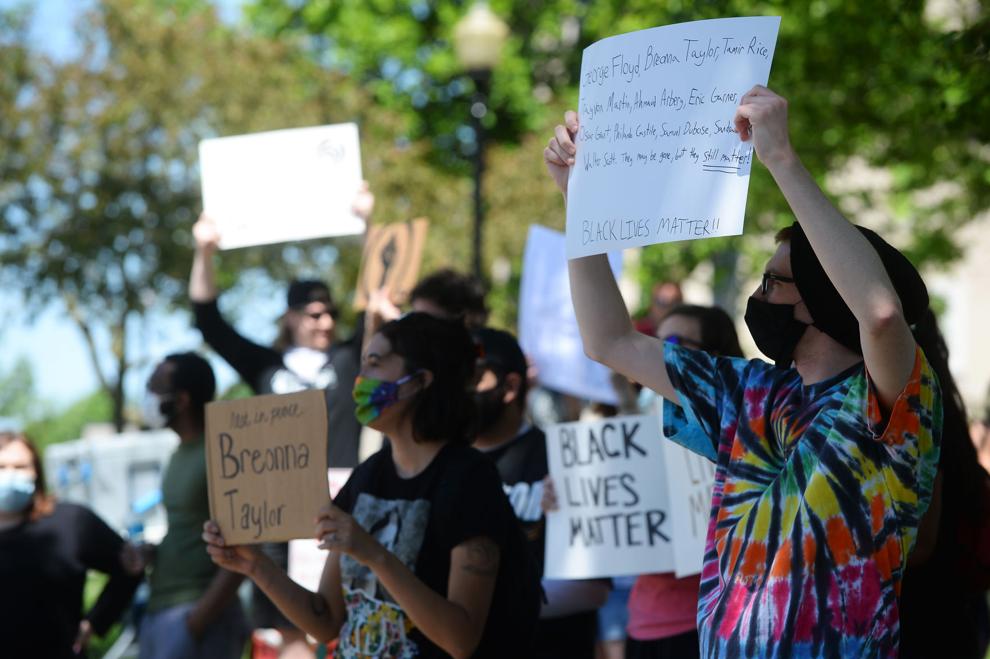 Valparaiso Black Lives Matter protest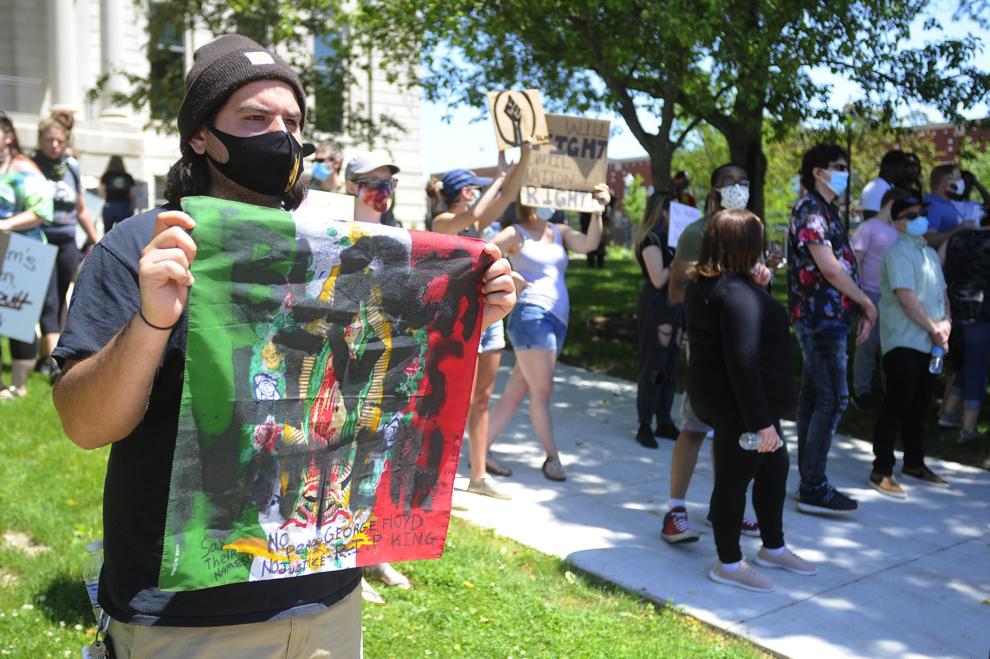 Valparaiso Black Lives Matter protest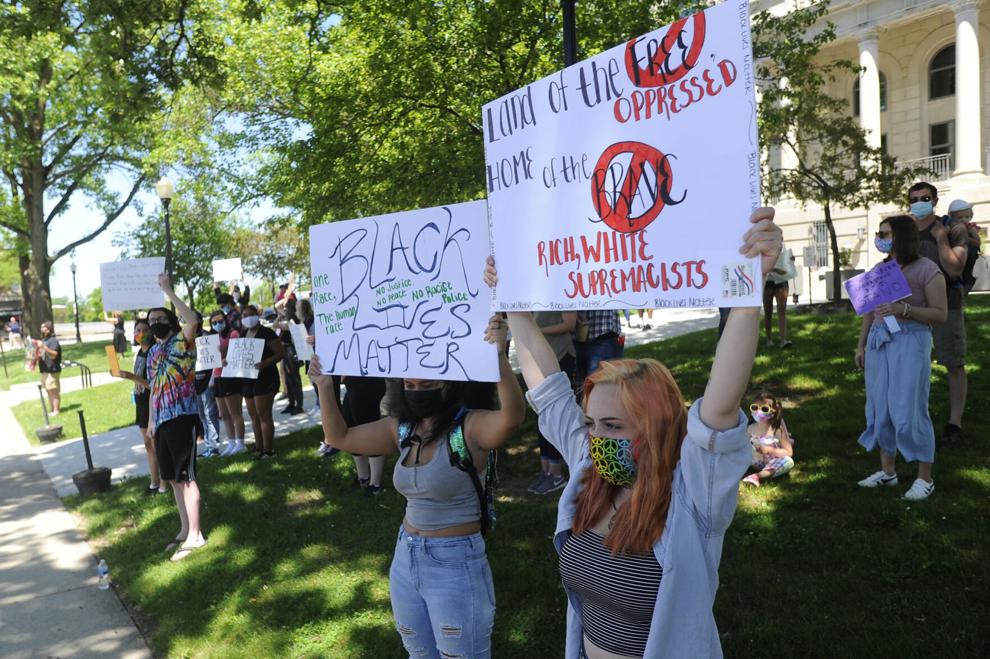 Valparaiso Black Lives Matter protest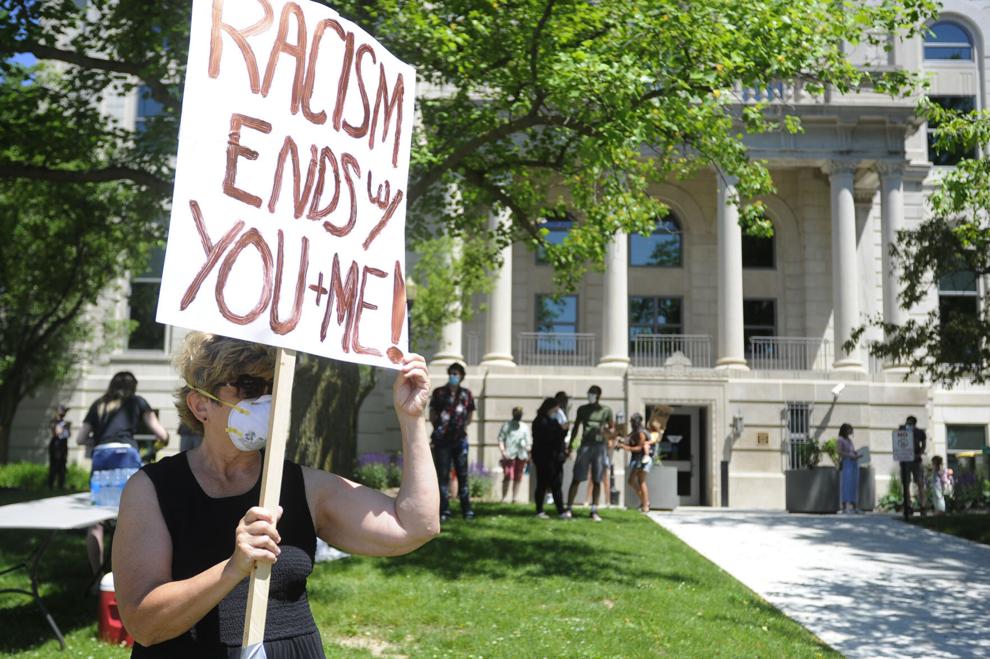 NWI residents gather in Crown Point in remembrance of Breonna Taylor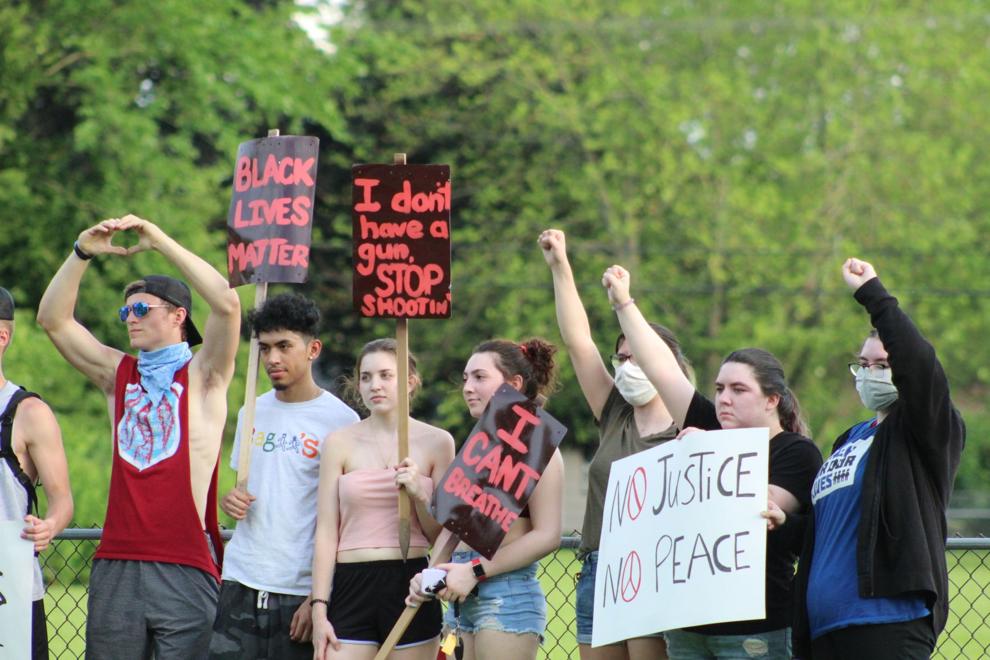 Munster Black Lives Matter rally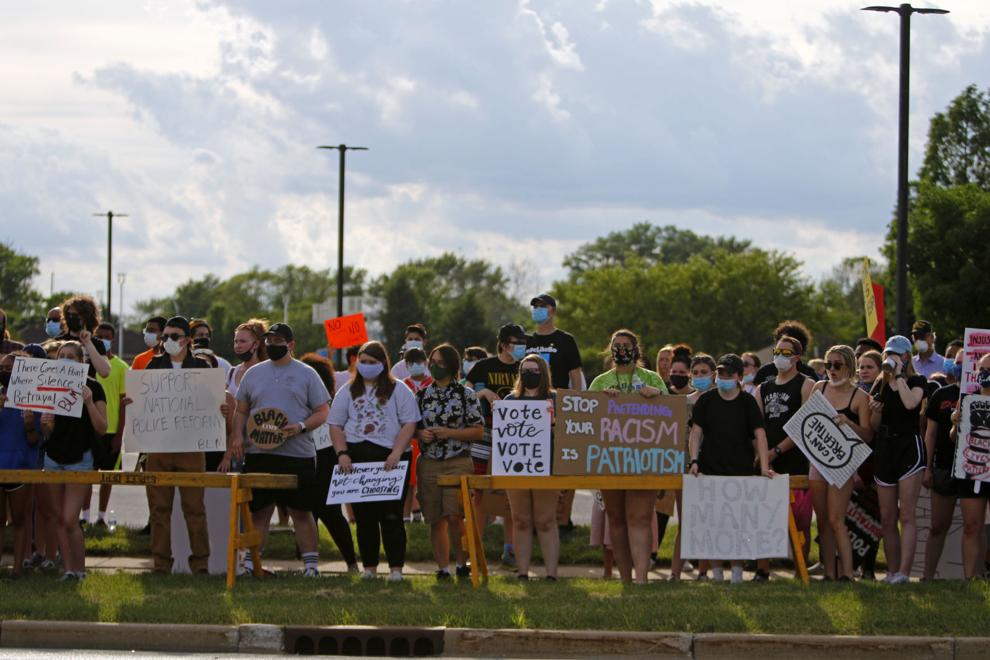 Munster Black Lives Matter rally
Munster Black Lives Matter rally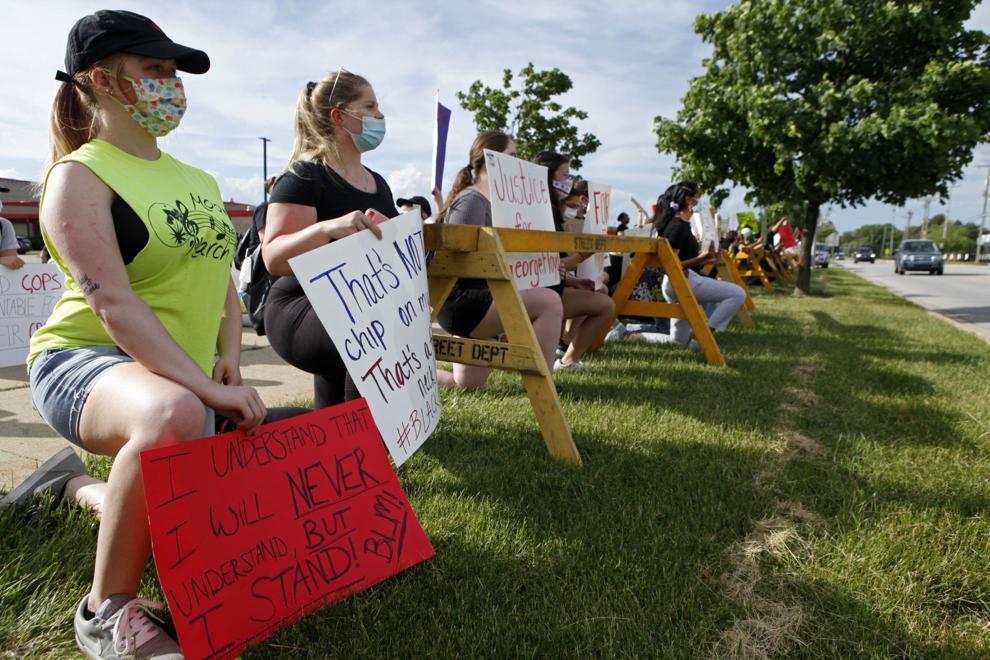 Munster Black Lives Matter rally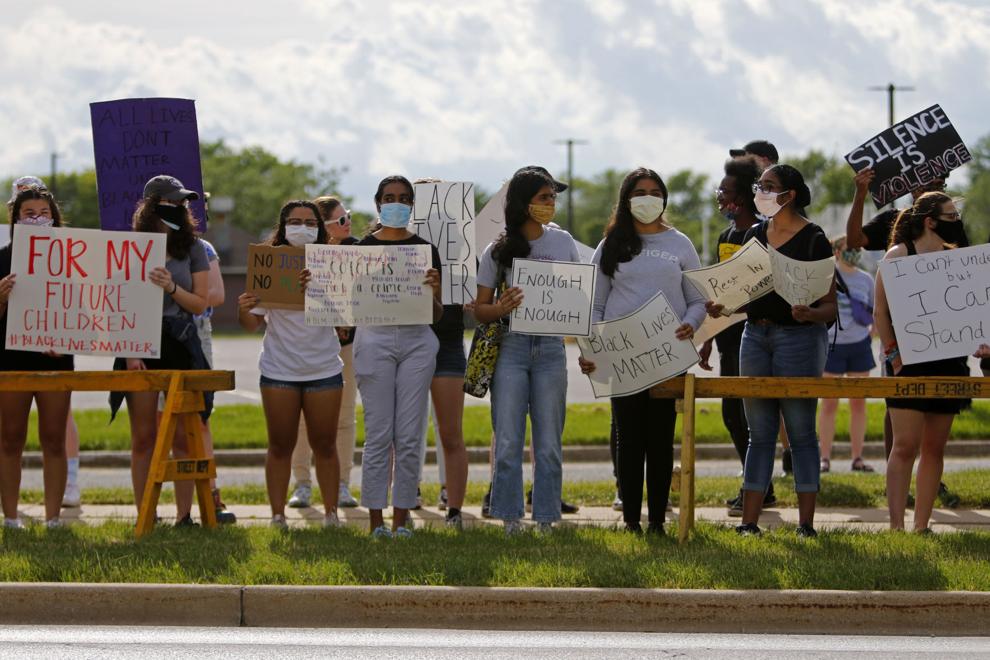 Munster Black Lives Matter rally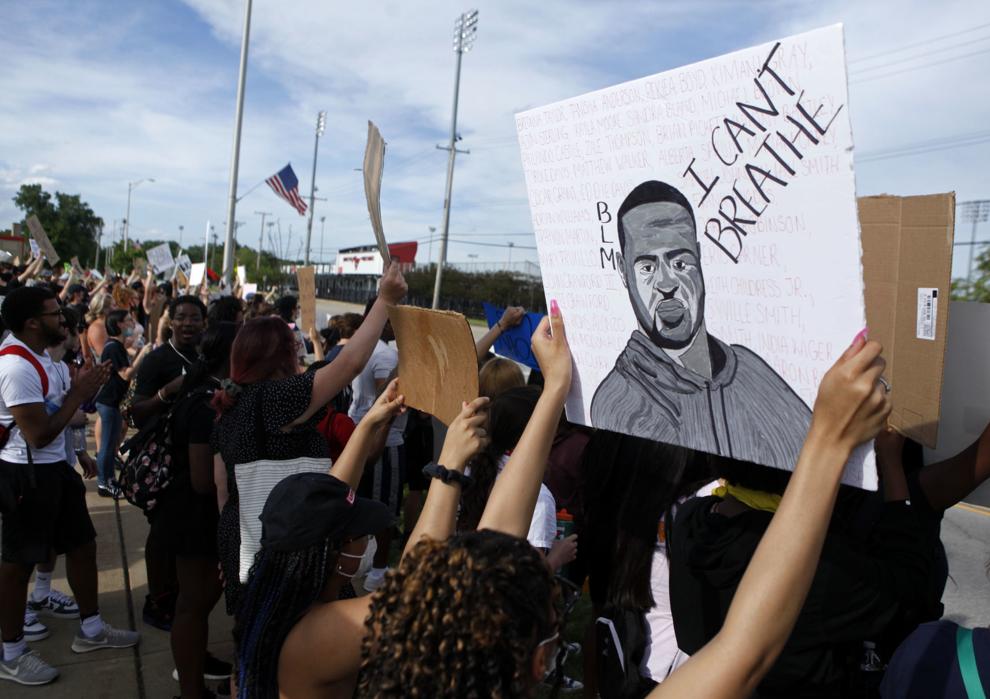 Munster Black Lives Matter rally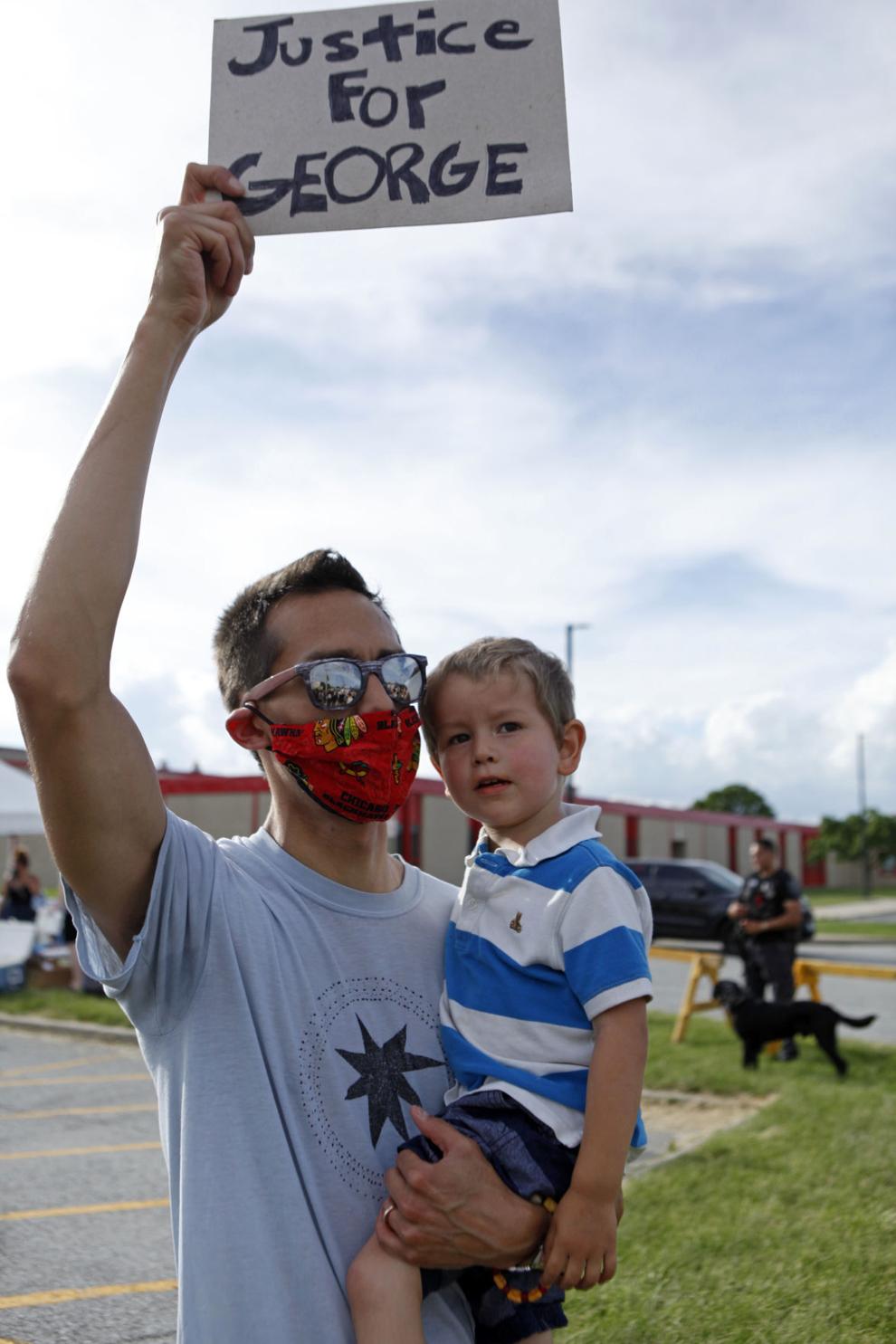 Munster Black Lives Matter rally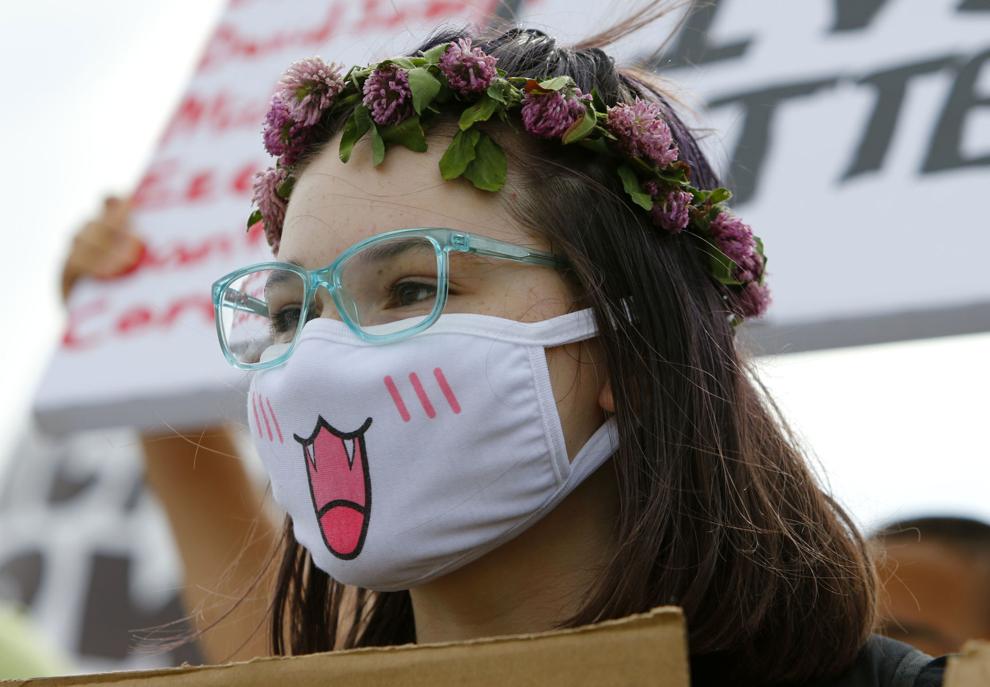 Munster Black Lives Matter rally
Munster Black Lives Matter rally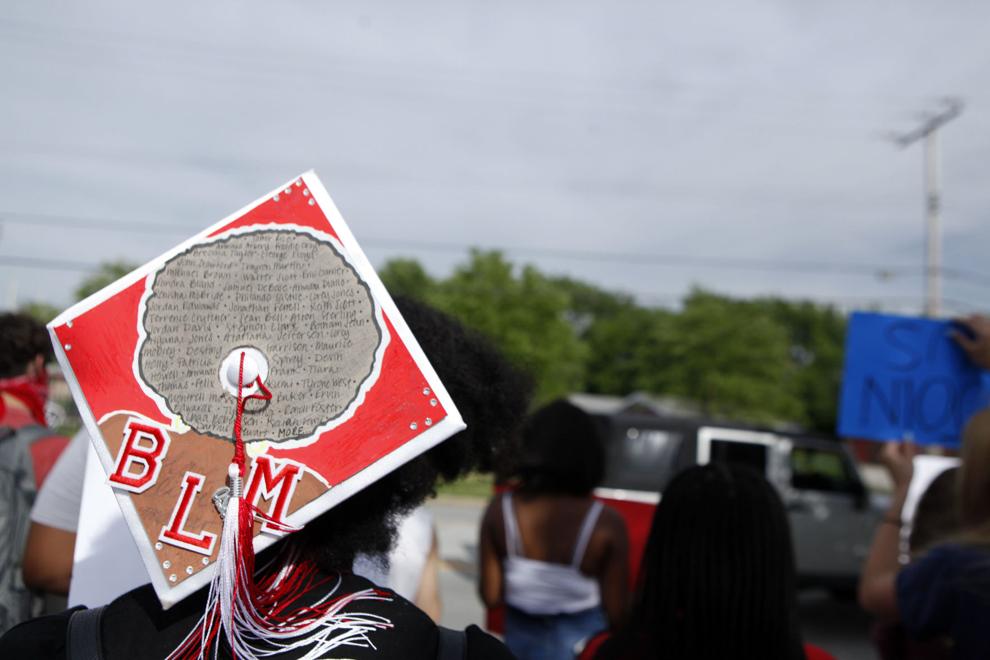 Munster Black Lives Matter rally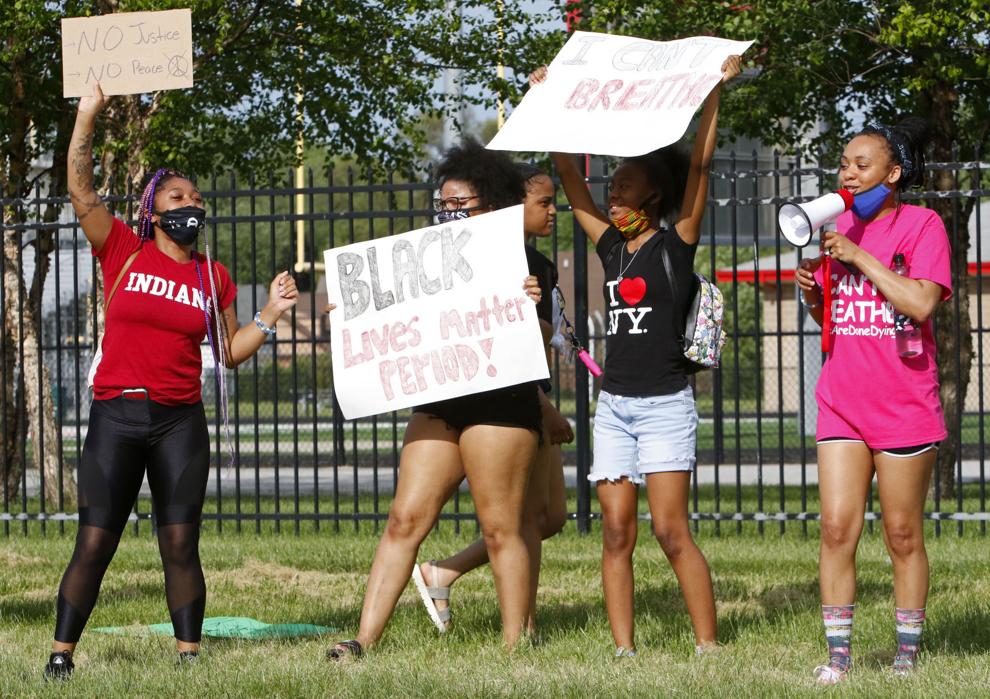 Munster Black Lives Matter rally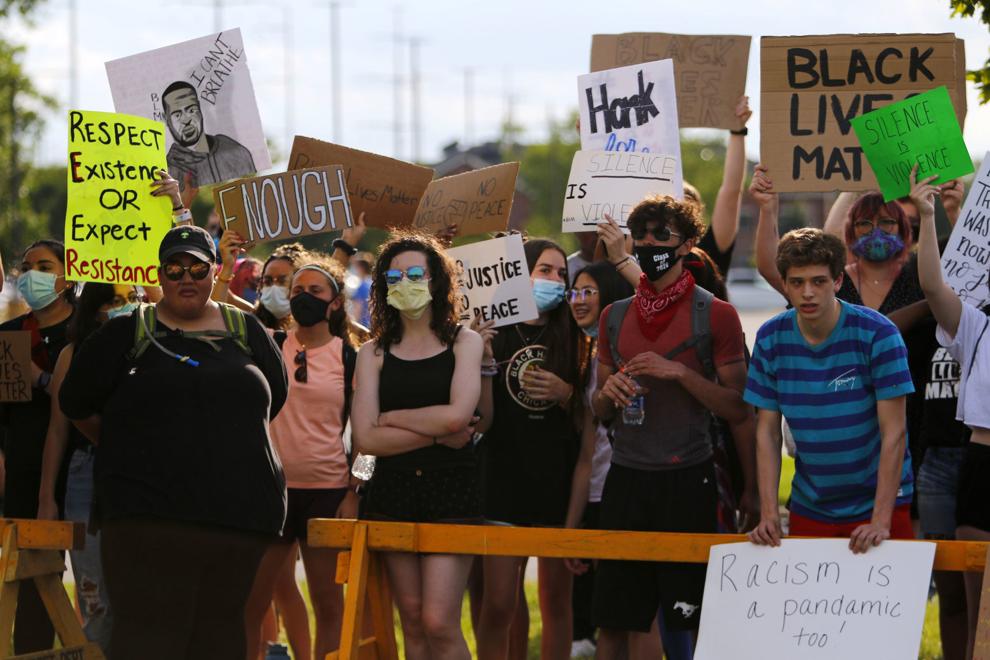 Munster Black Lives Matter rally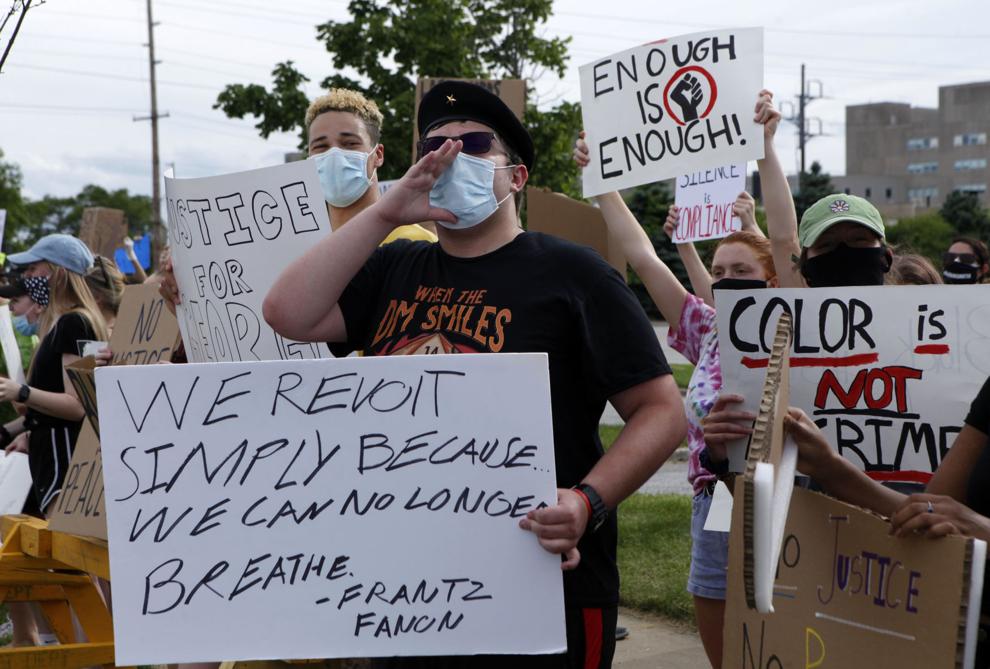 Methodist employees stage peaceful protest in solidarity with national George Floyd demonstrations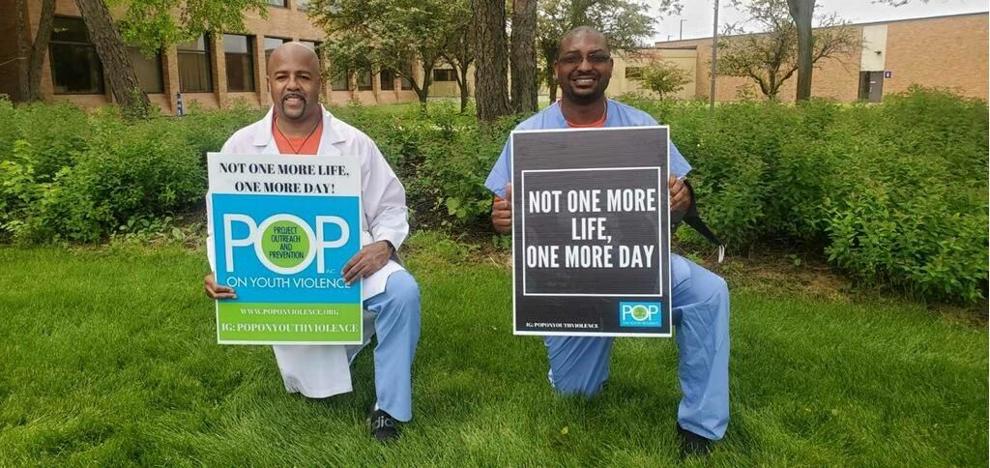 Methodist employees stage peaceful protest in solidarity with national George Floyd demonstrations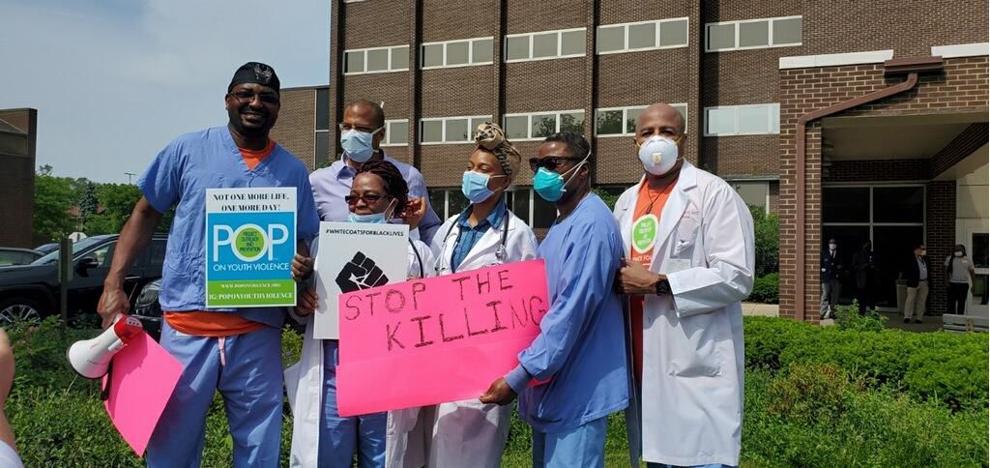 Methodist employees stage peaceful protest in solidarity with national George Floyd demonstrations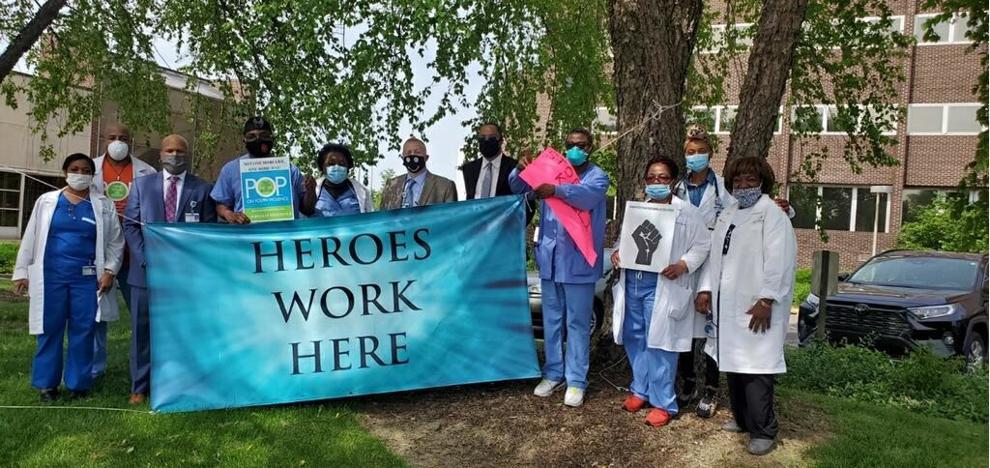 Methodist employees stage peaceful protest in solidarity with national George Floyd demonstrations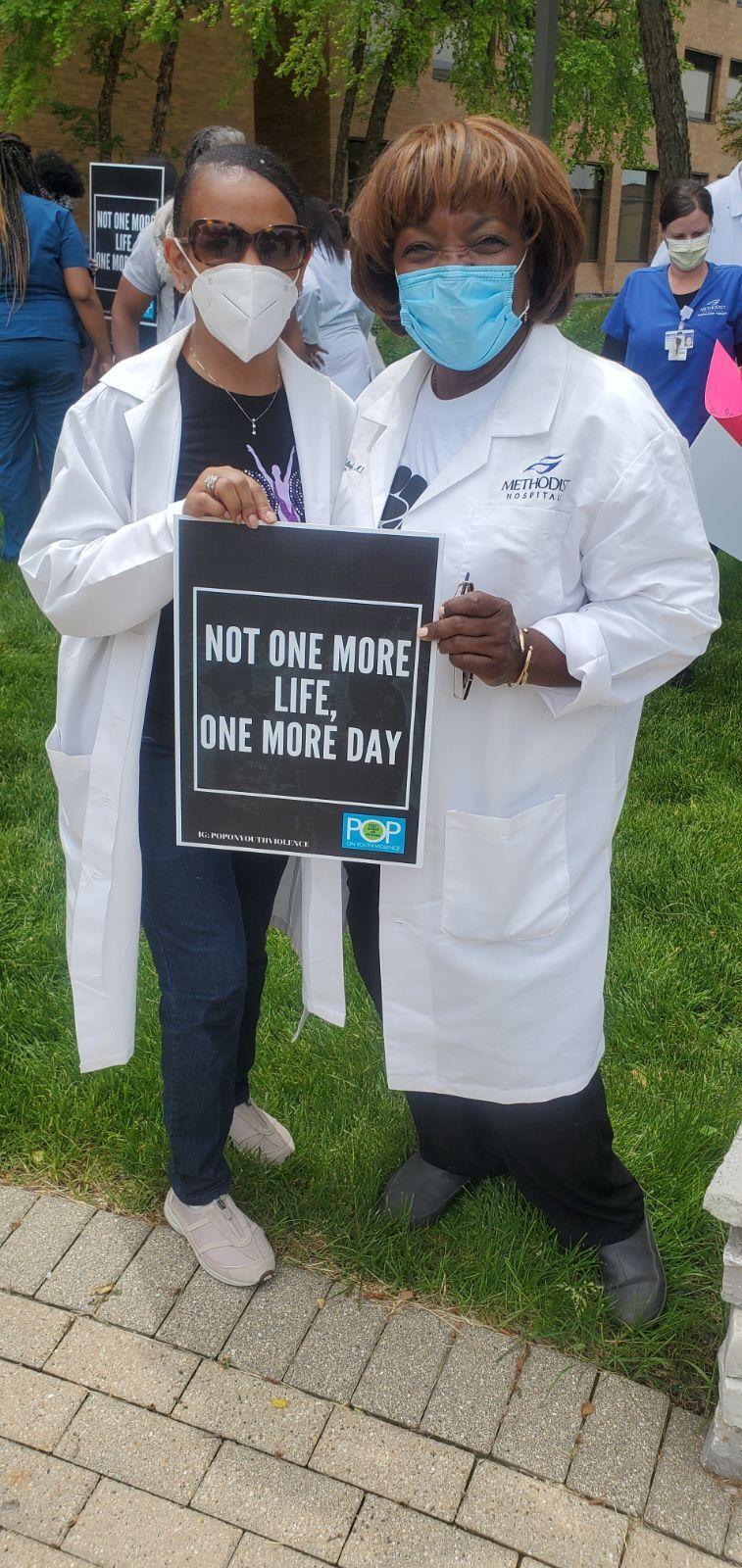 Hundreds turn out for Black Lives Matter protest in LaPorte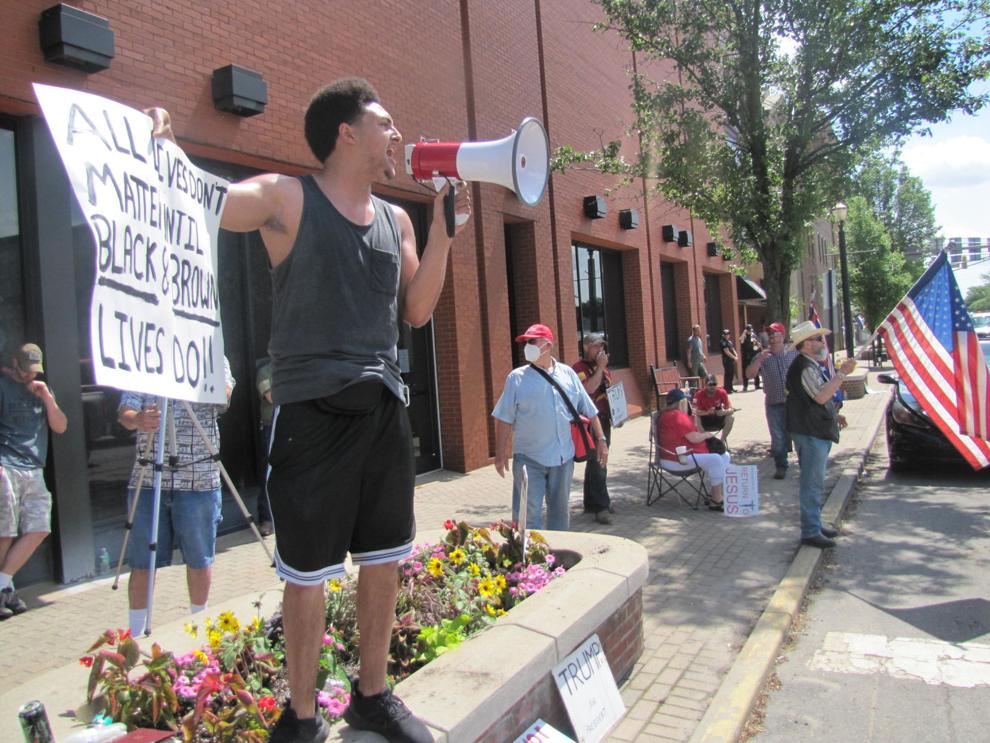 Hundreds turn out for Black Lives Matter protest in LaPorte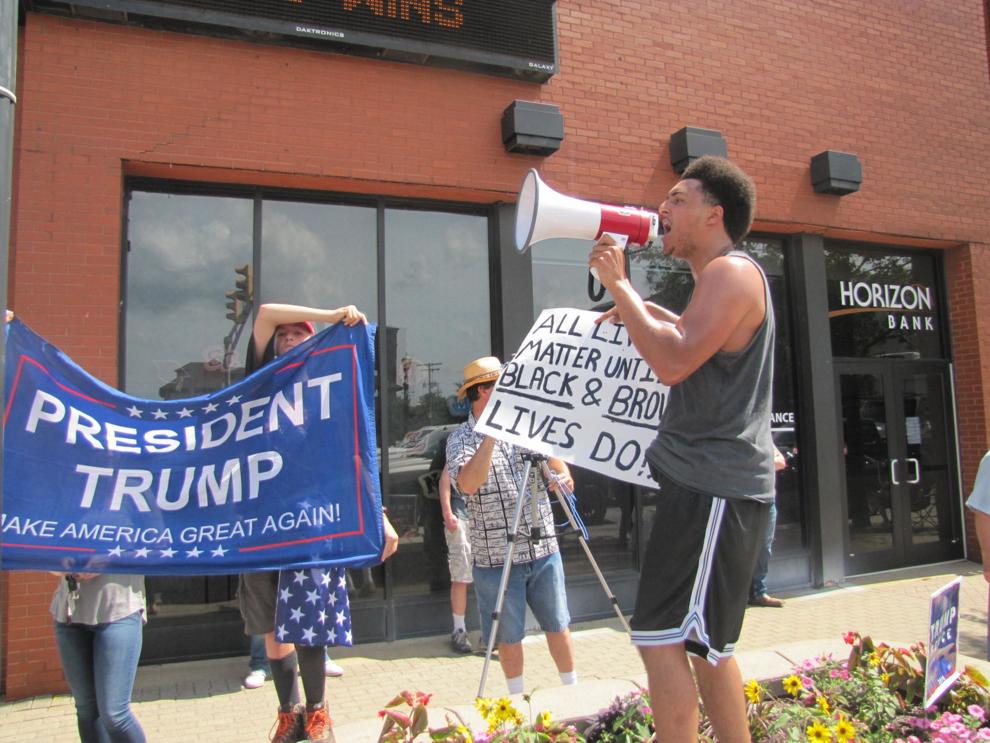 Hundreds turn out for Black Lives Matter protest in LaPorte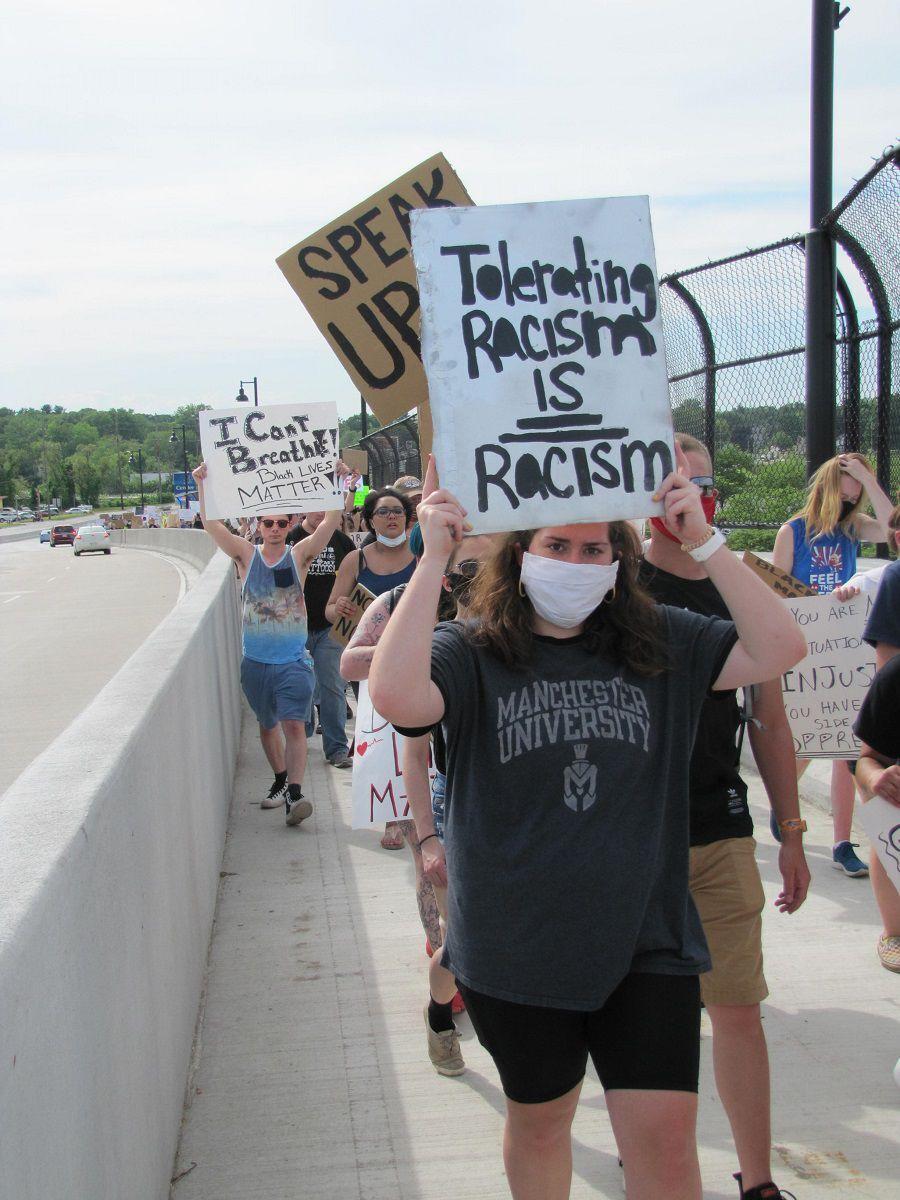 Hundreds turn out for Black Lives Matter protest in LaPorte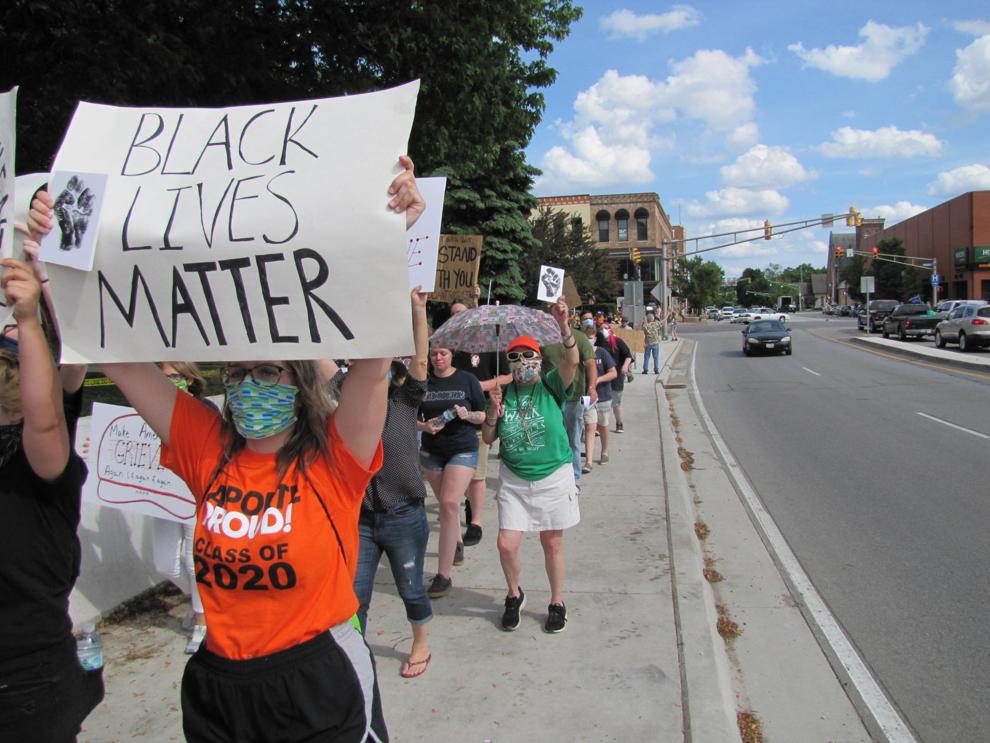 Gary Black Lives Matter protest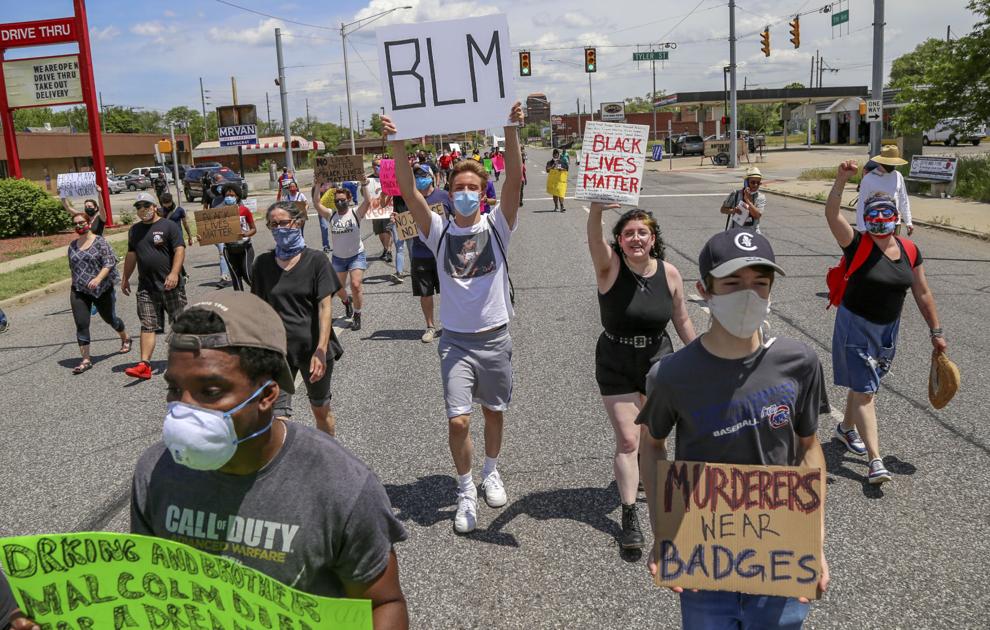 Gary Black Lives Matter protest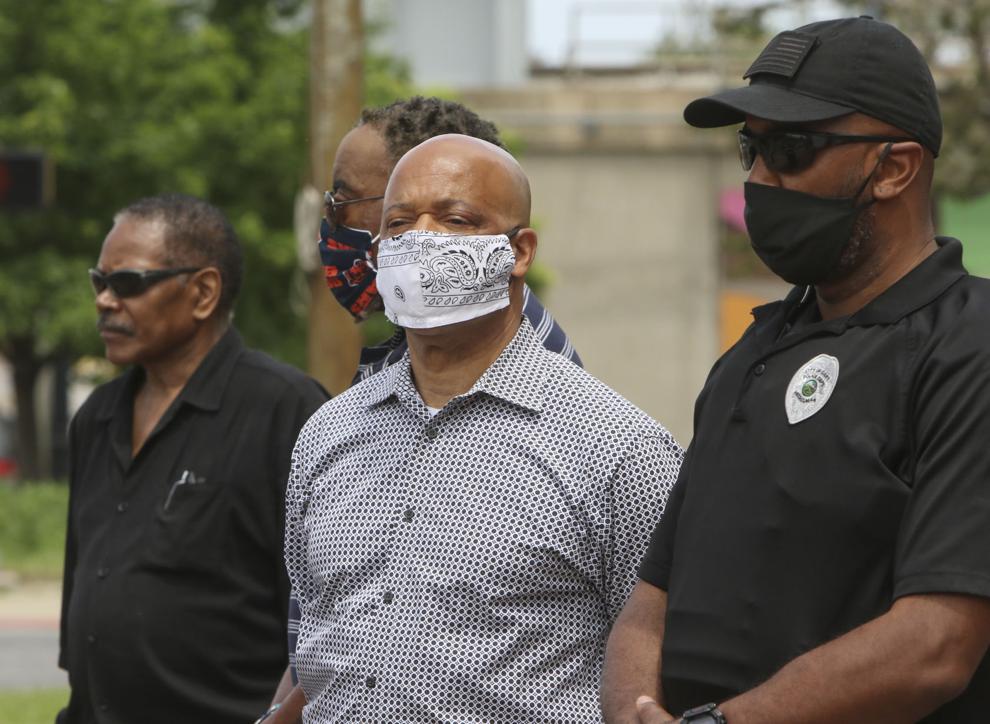 Gary Black Lives Matter protest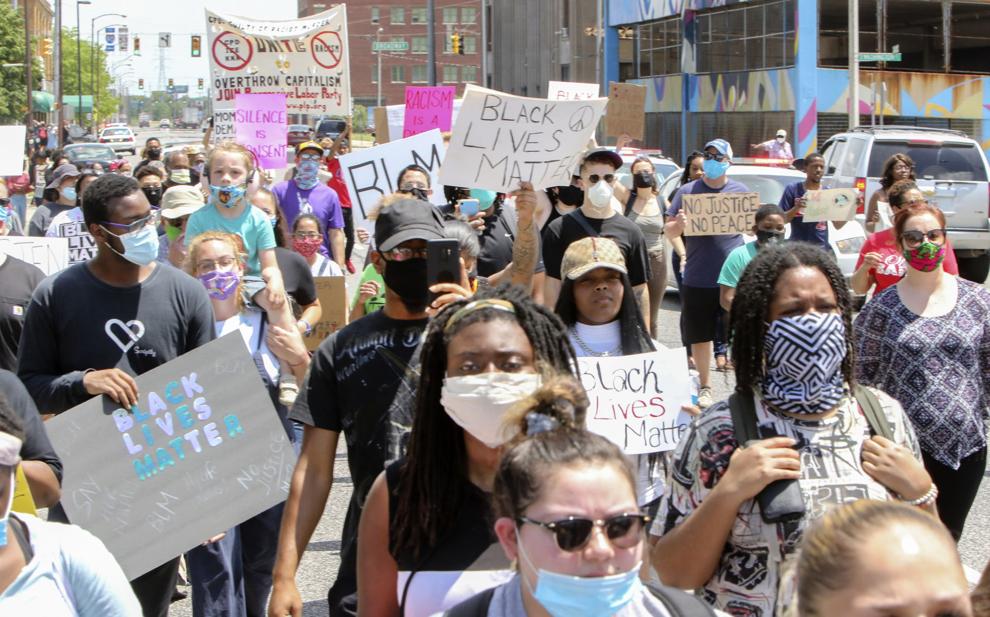 Gary Black Lives Matter protest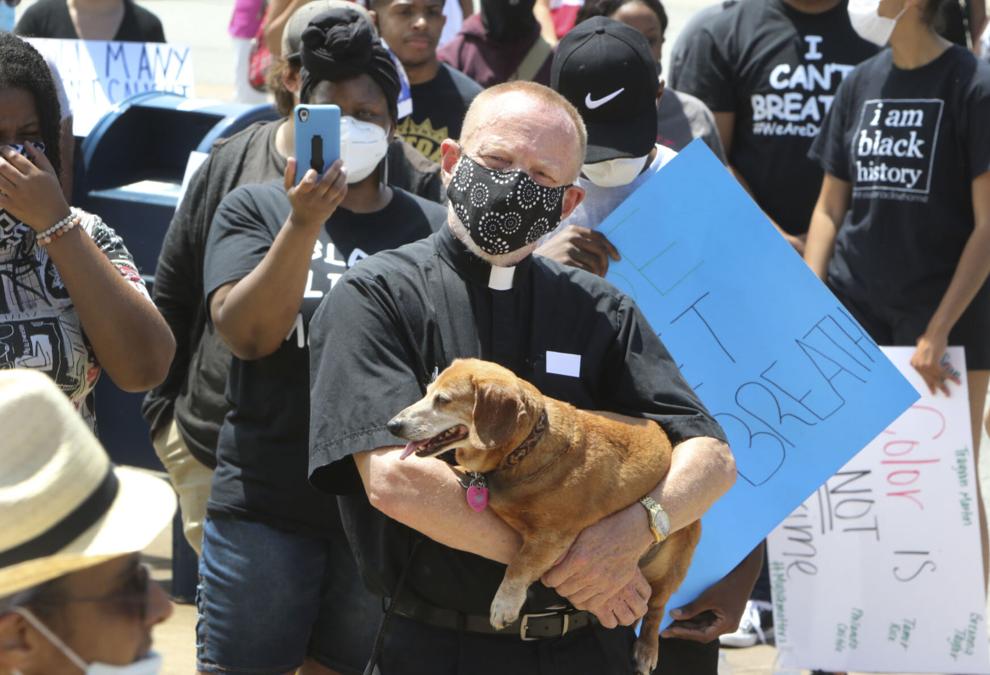 Gary Black Lives Matter protest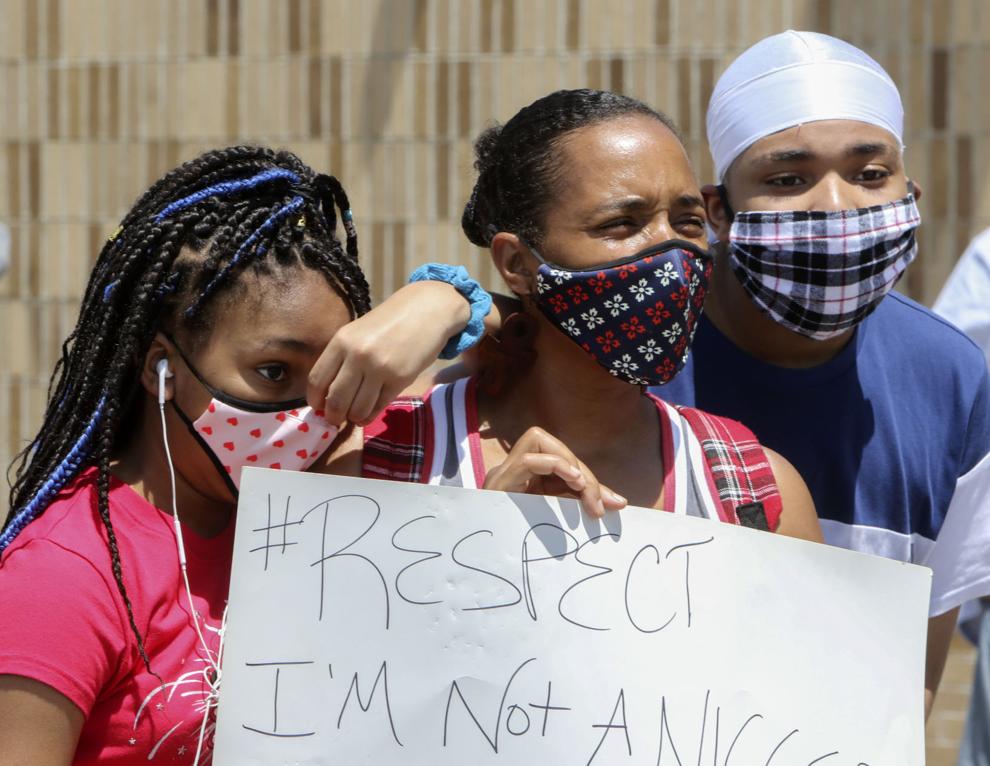 Gary Black Lives Matter protest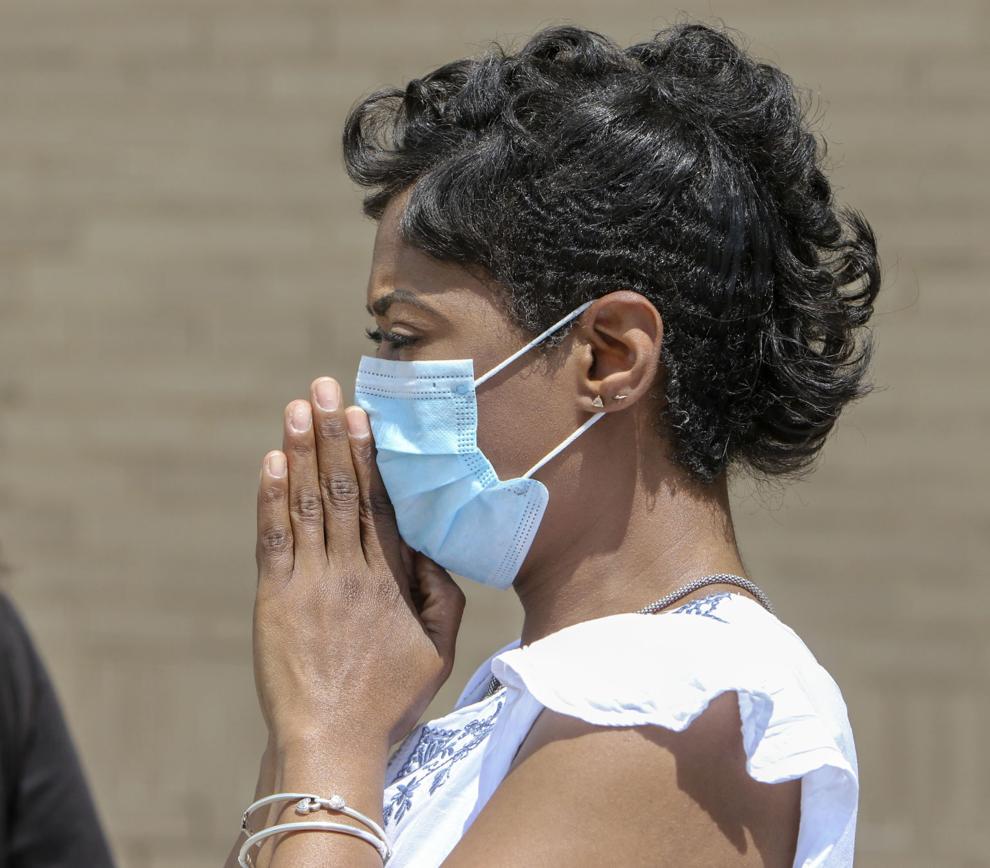 Gary Black Lives Matter protest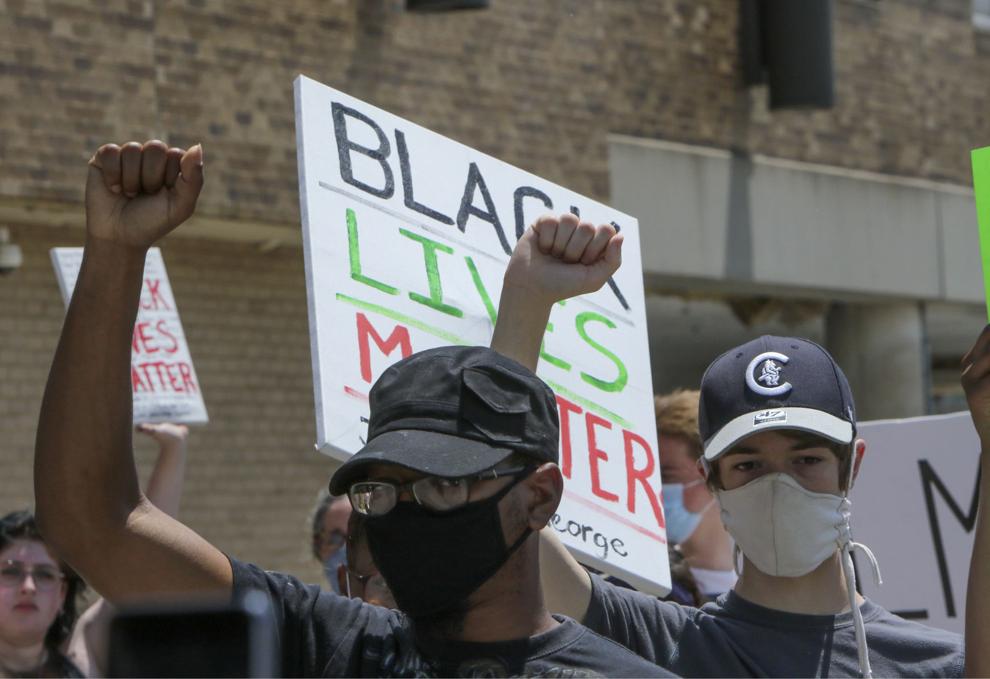 Gary Black Lives Matter protest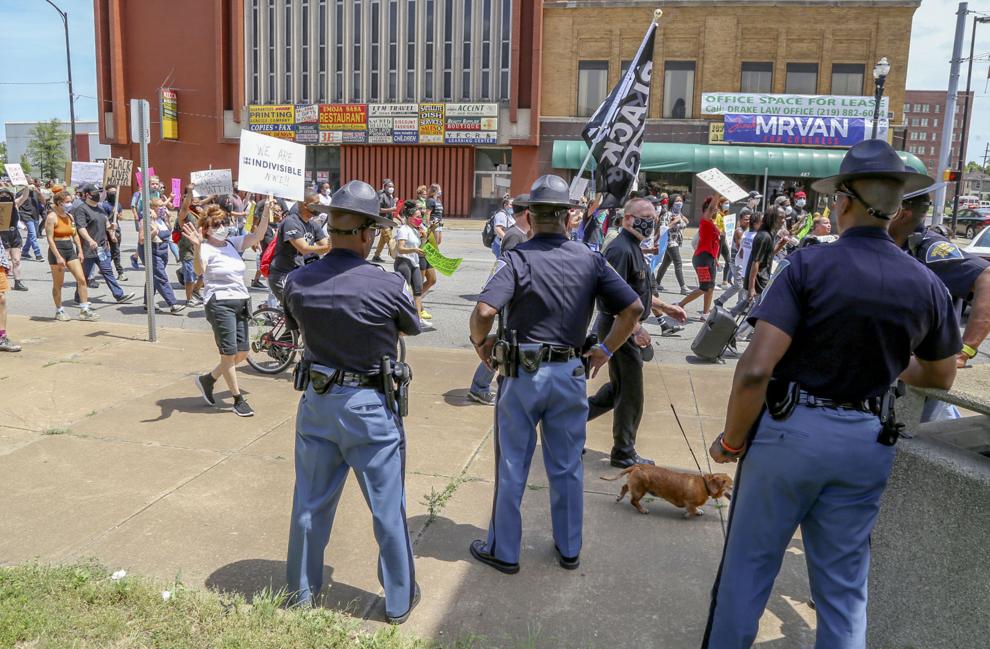 Gary Black Lives Matter protest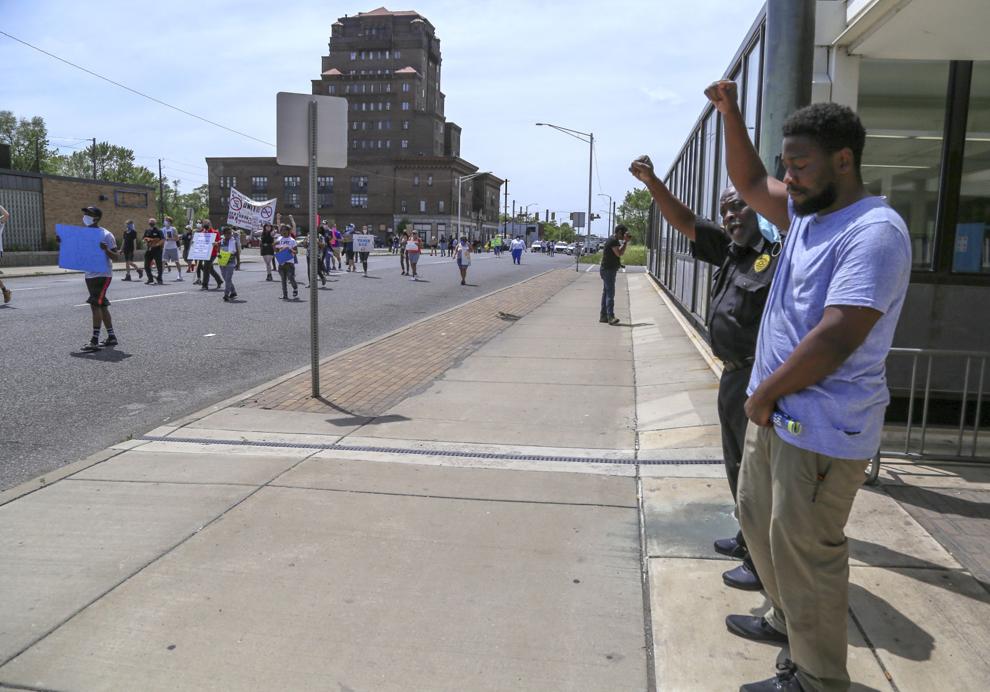 Gary Black Lives Matter protest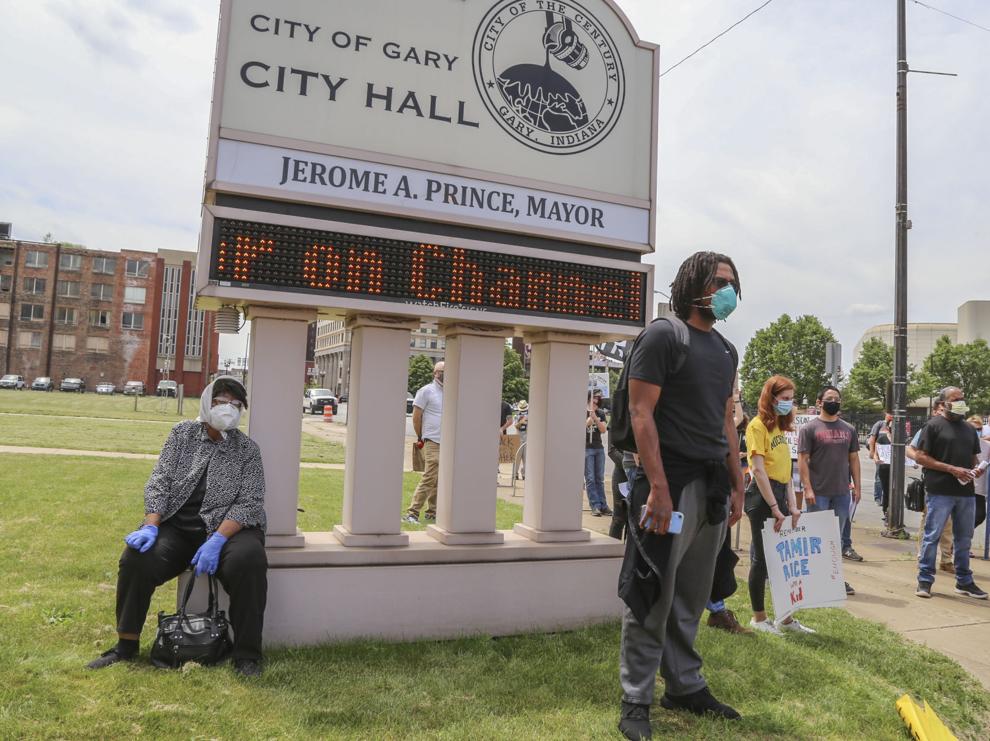 Gary Black Lives Matter protest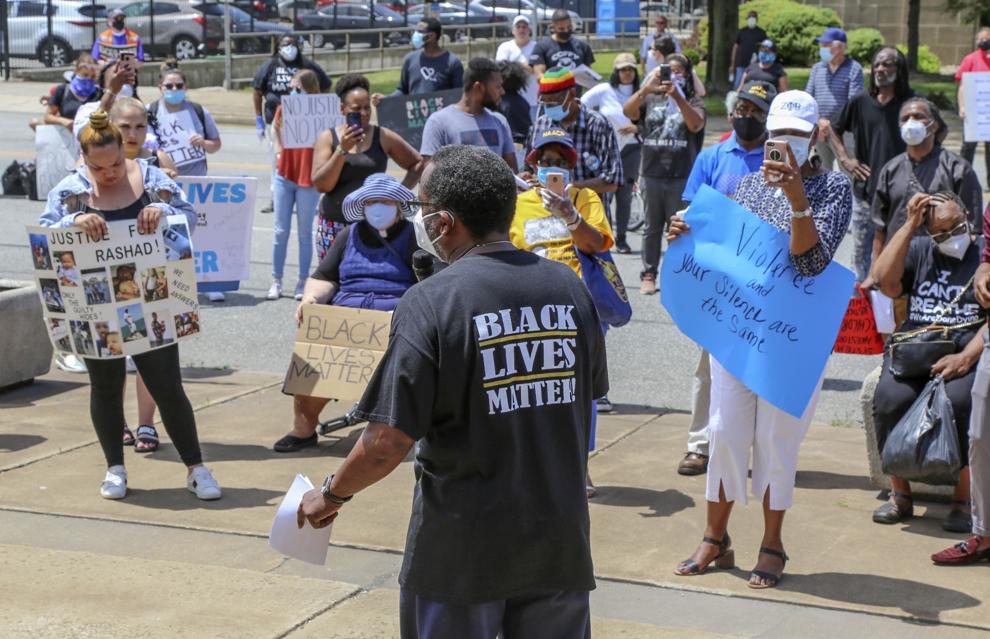 Gary Black Lives Matter protest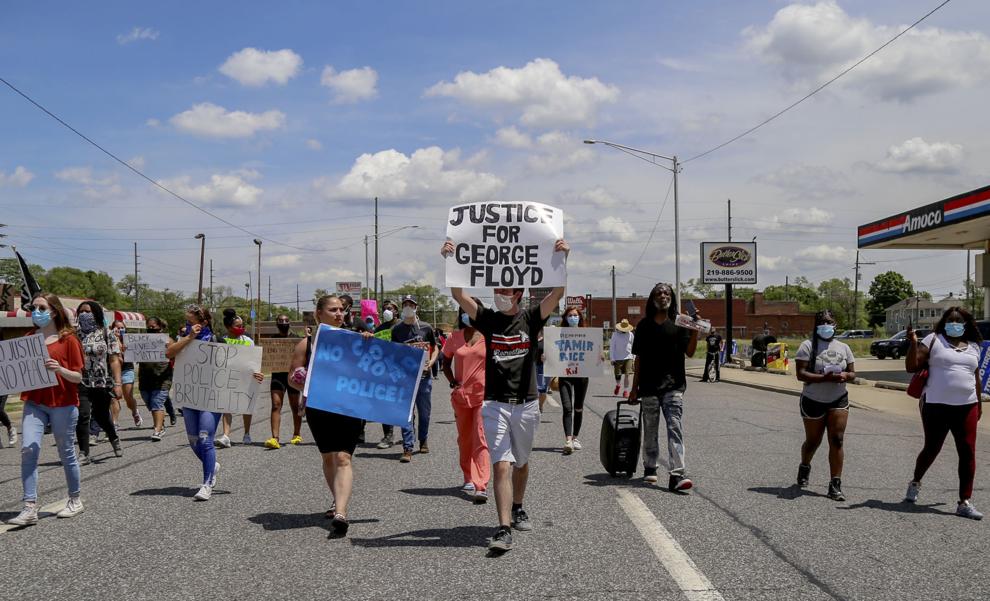 Gary protest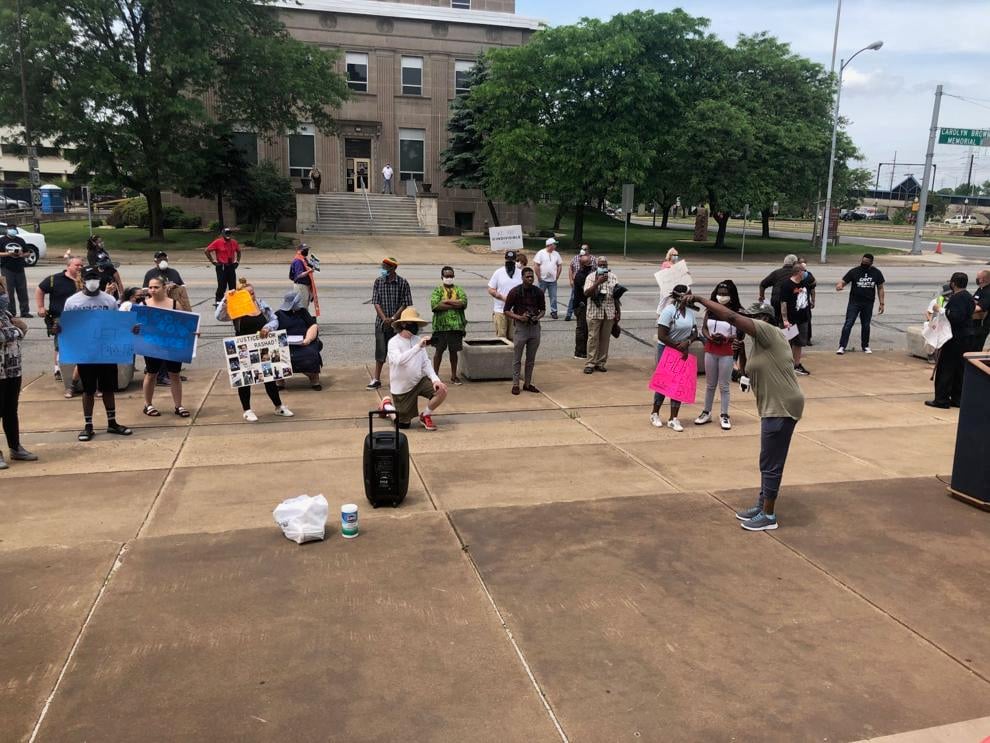 St. John protest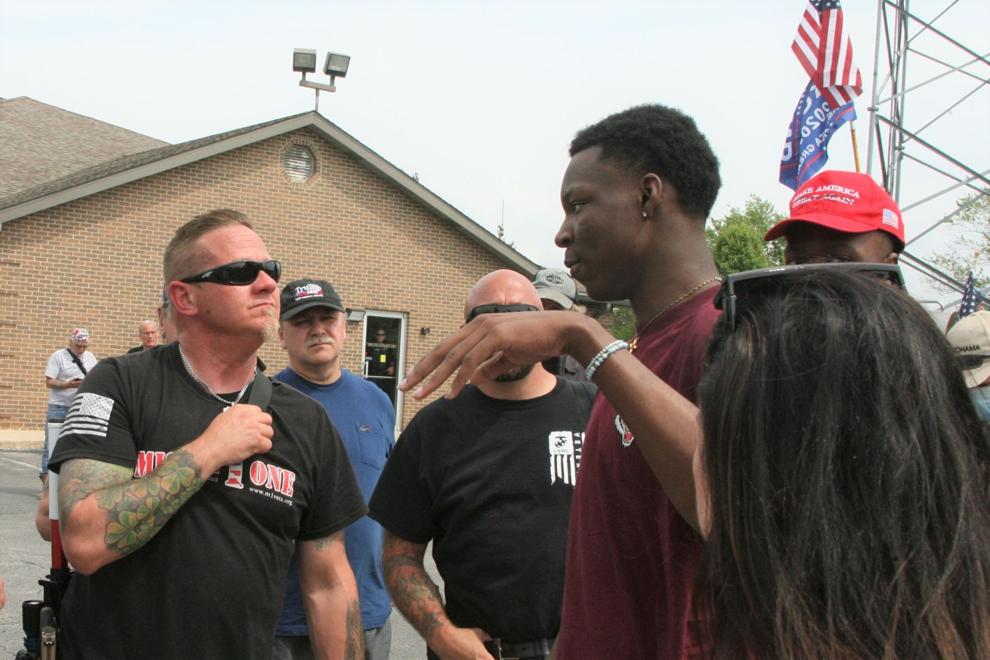 St. John protest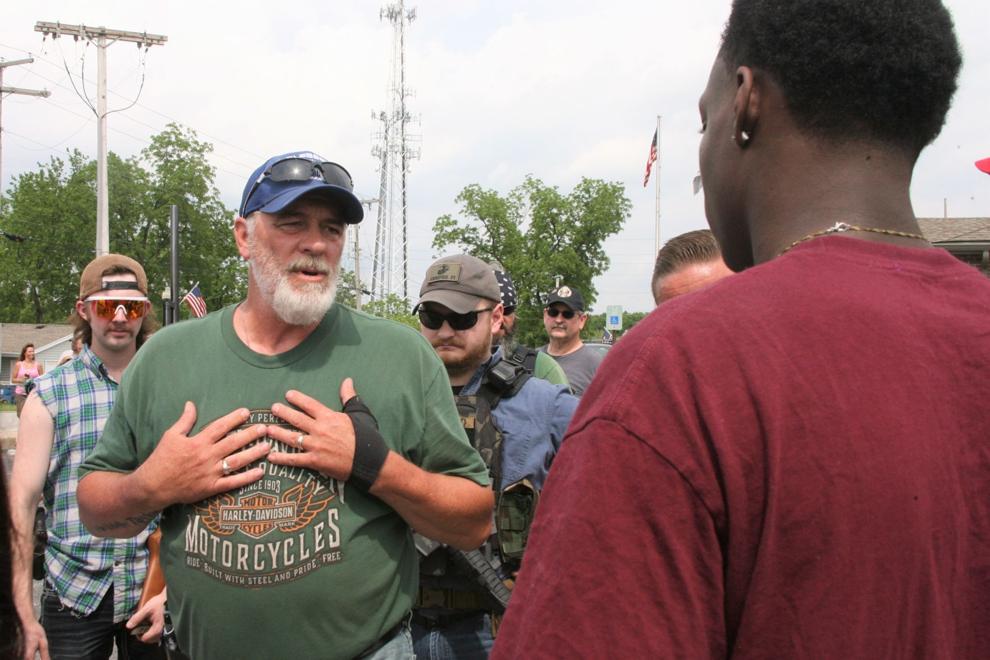 St. John protest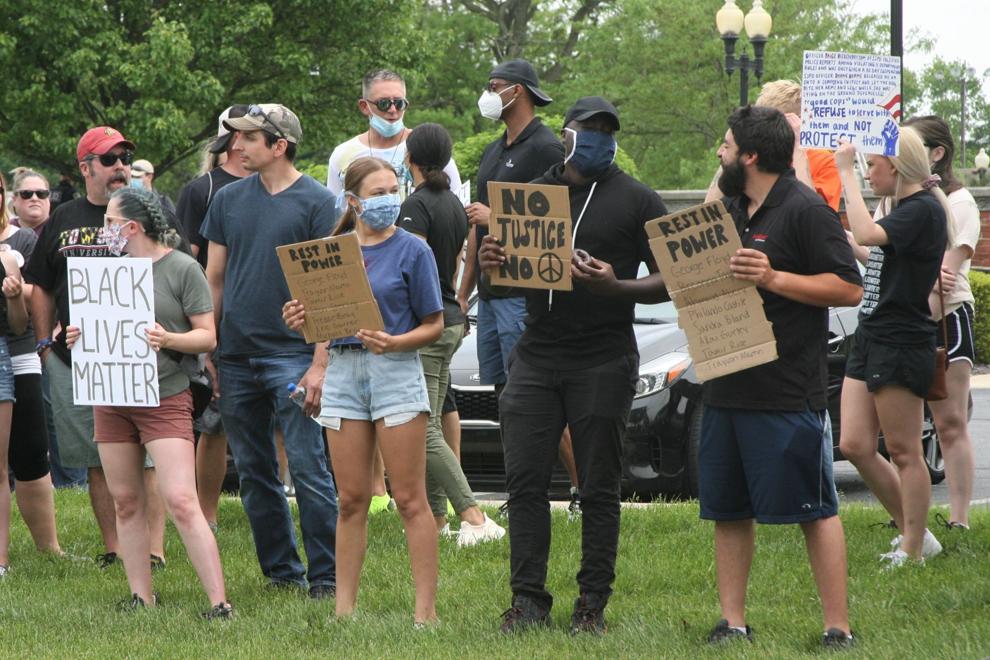 Lowell George Floyd protest march
Lowell George Floyd protest march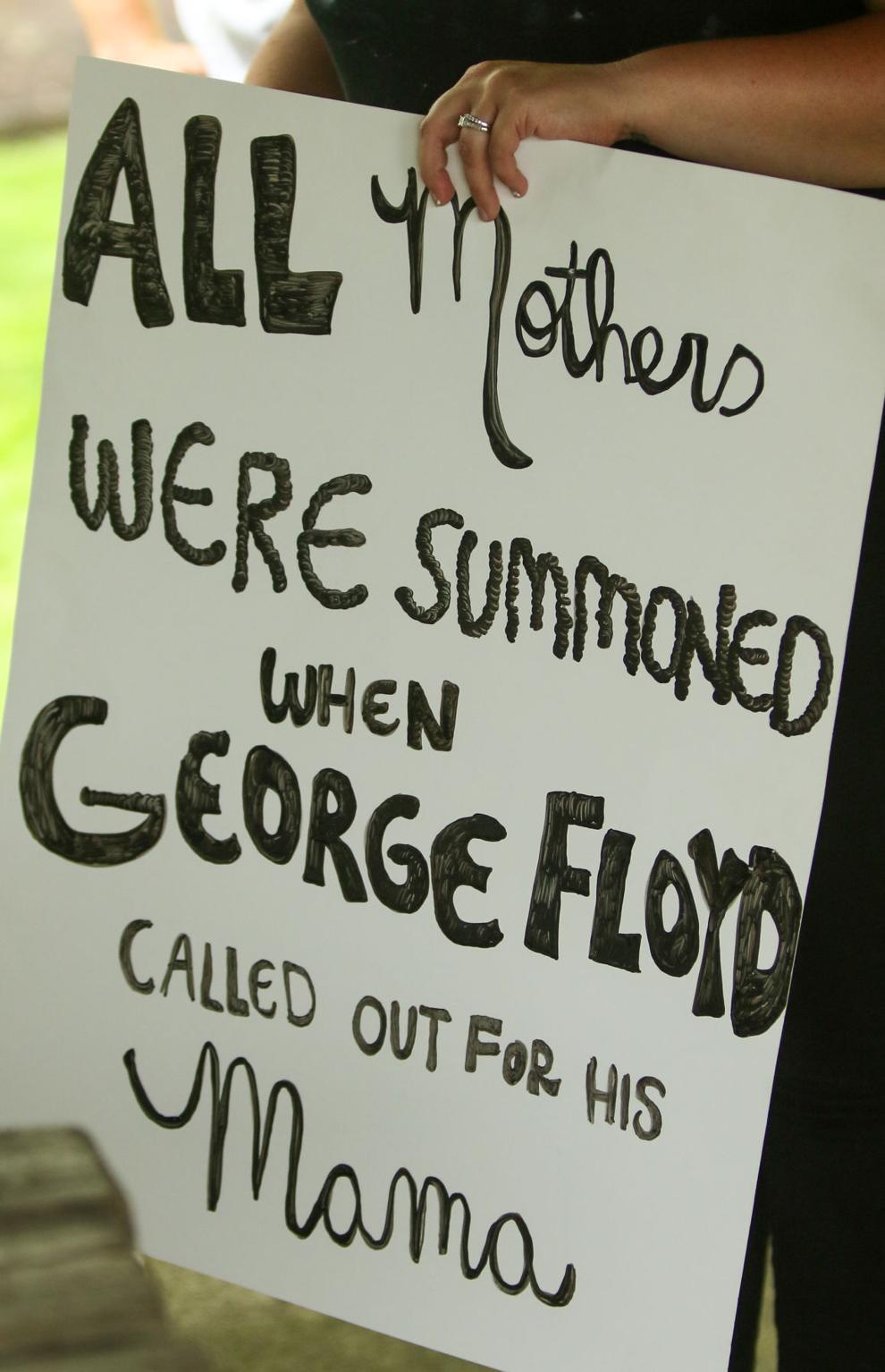 Lowell George Floyd protest march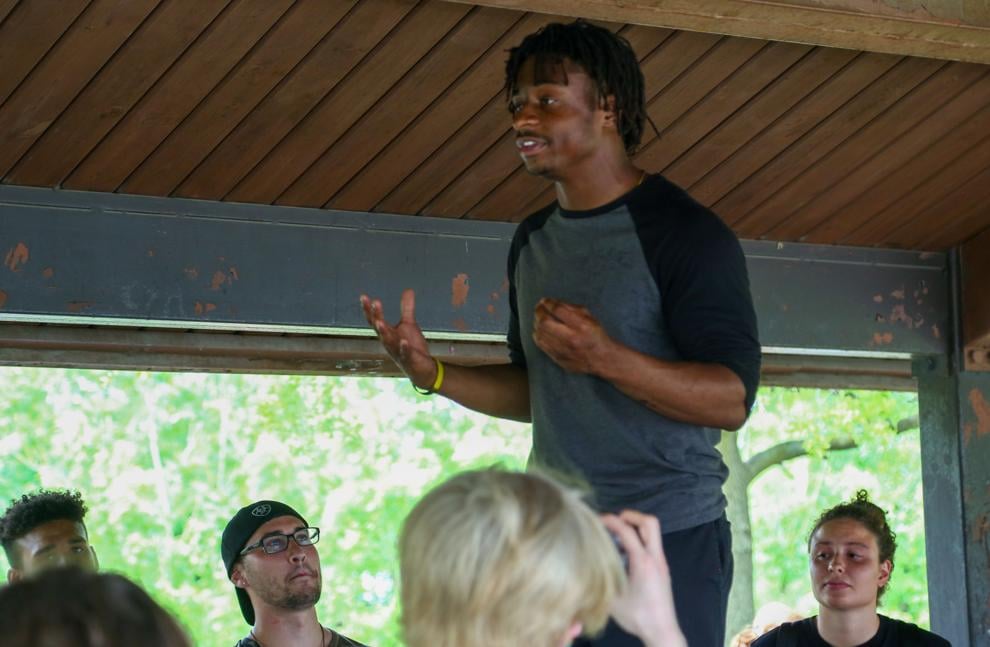 Lowell George Floyd protest march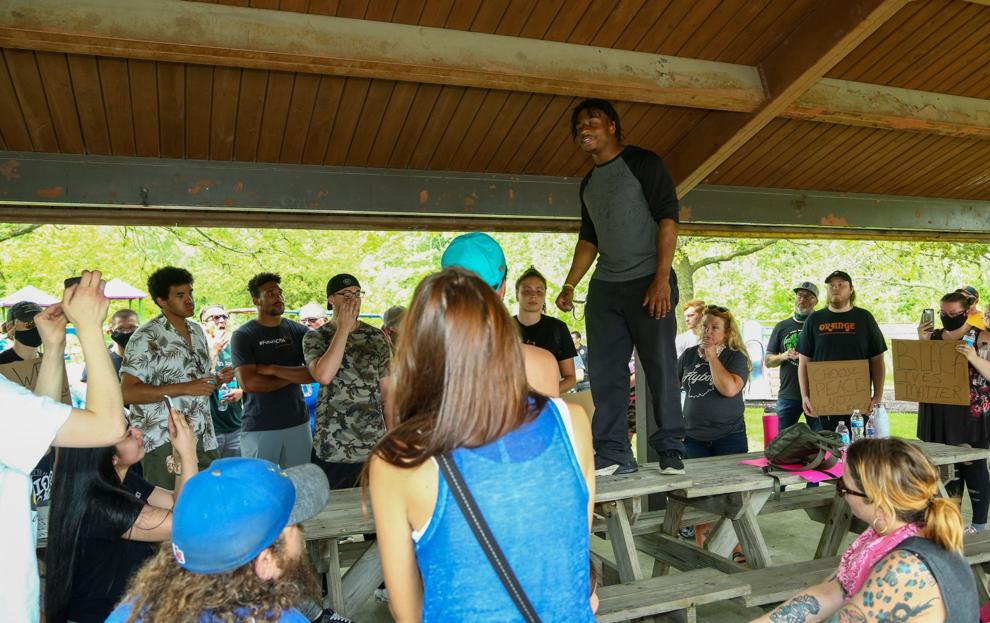 St. John protest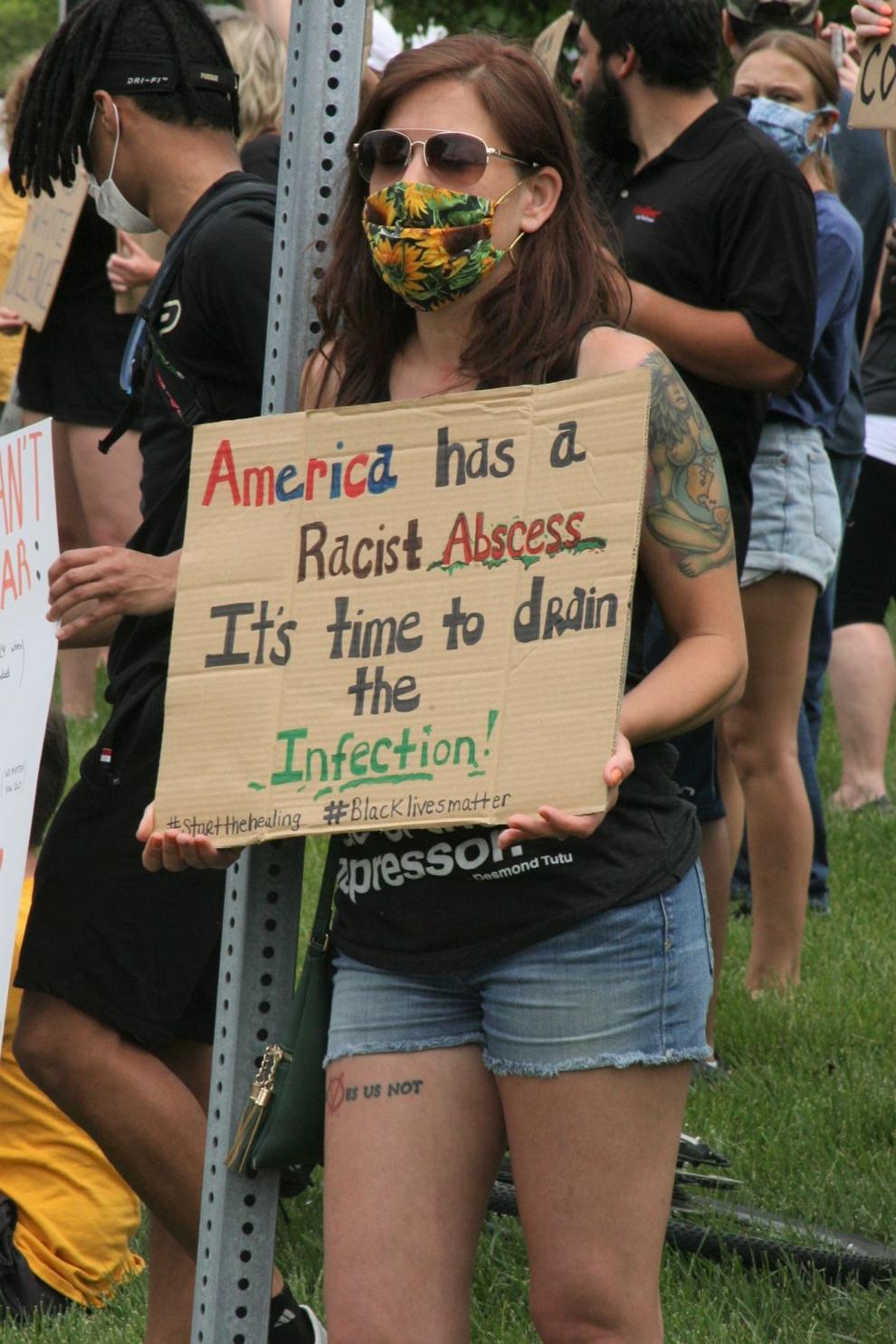 Lowell George Floyd protest march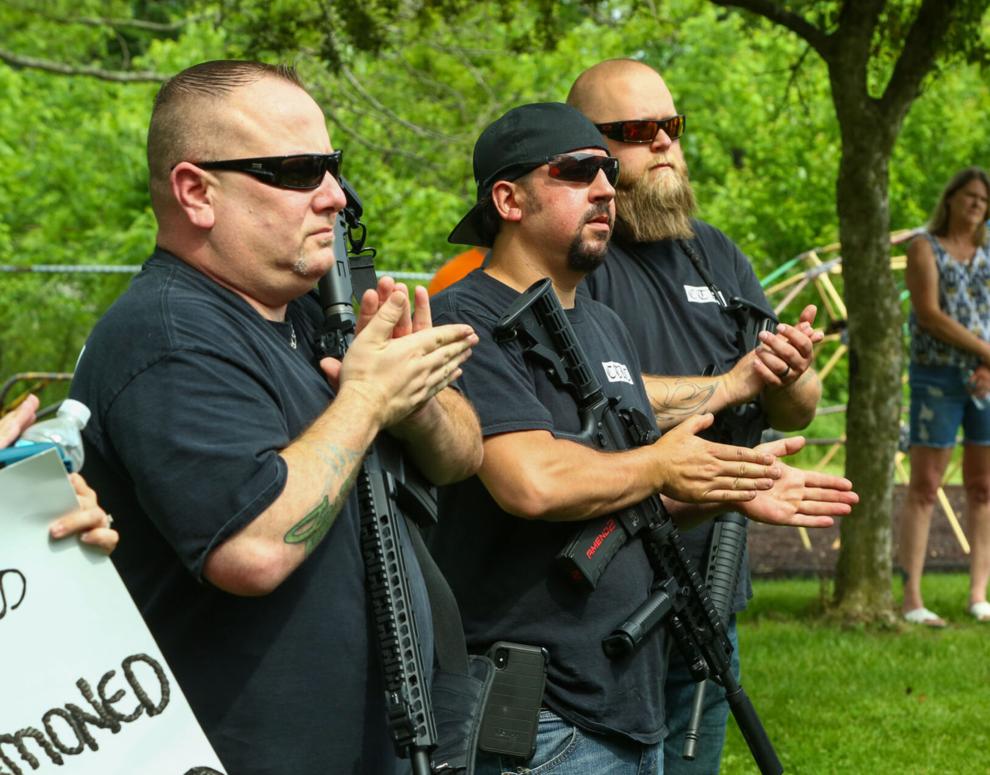 Lowell George Floyd protest march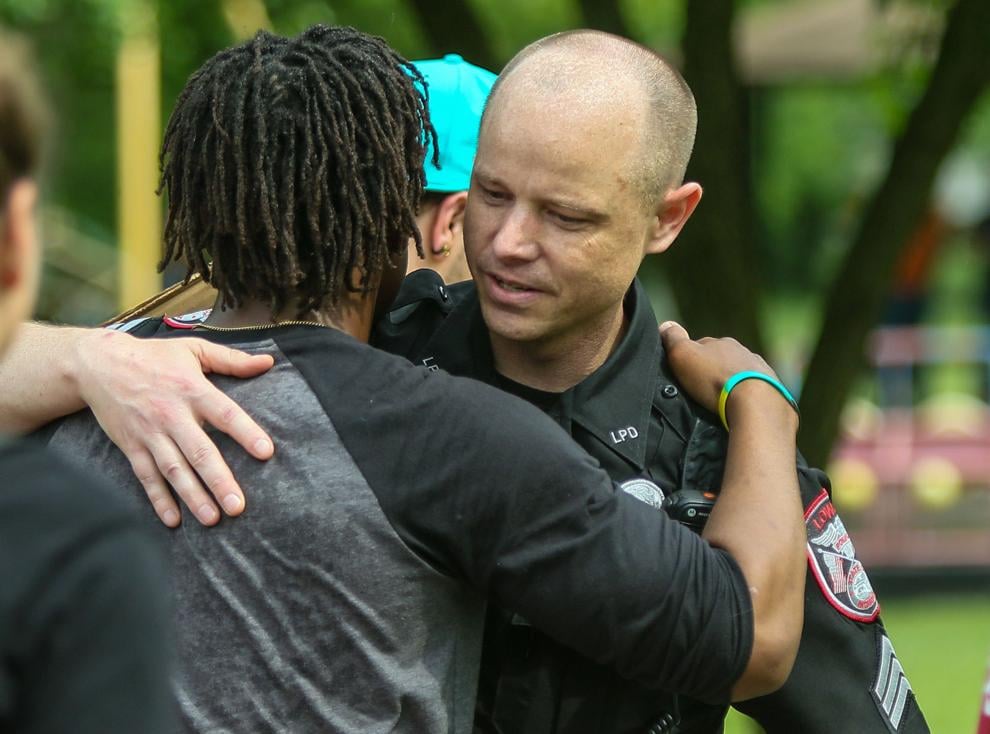 Lowell George Floyd protest march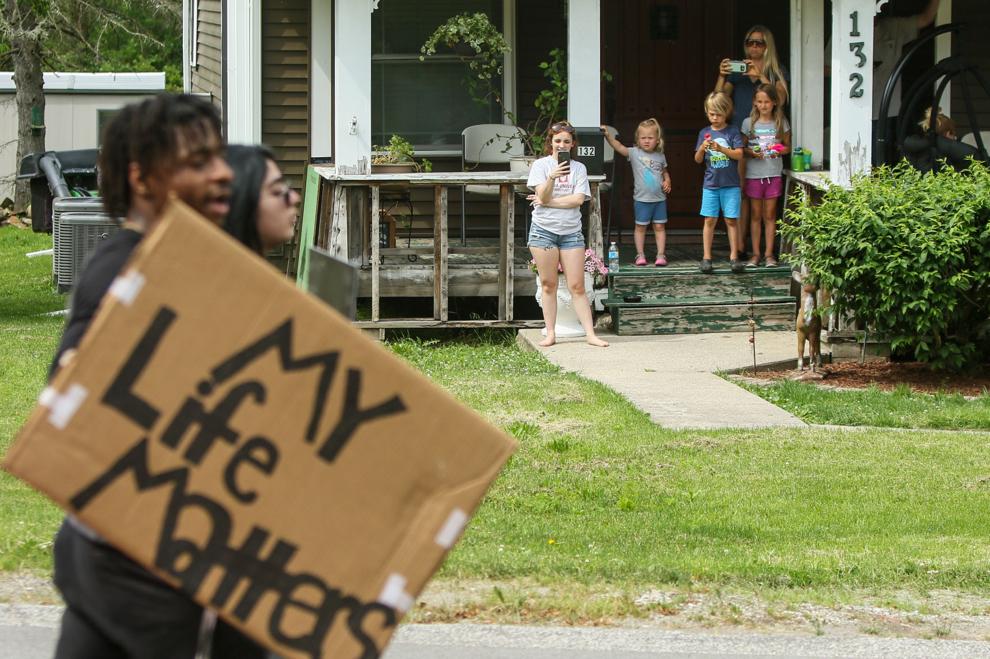 Lowell George Floyd protest march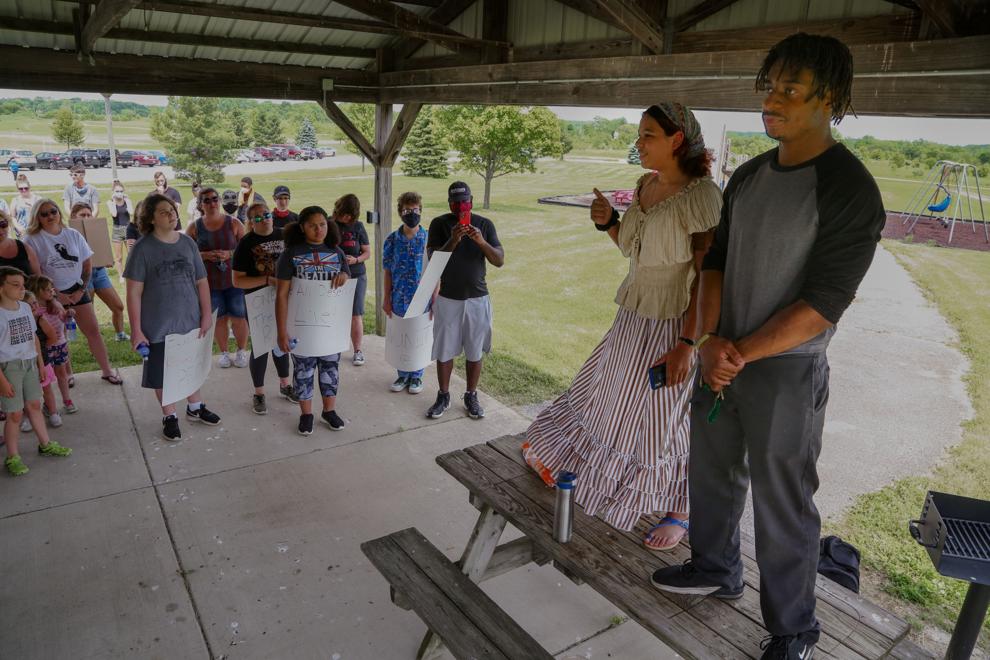 Lowell George Floyd protest march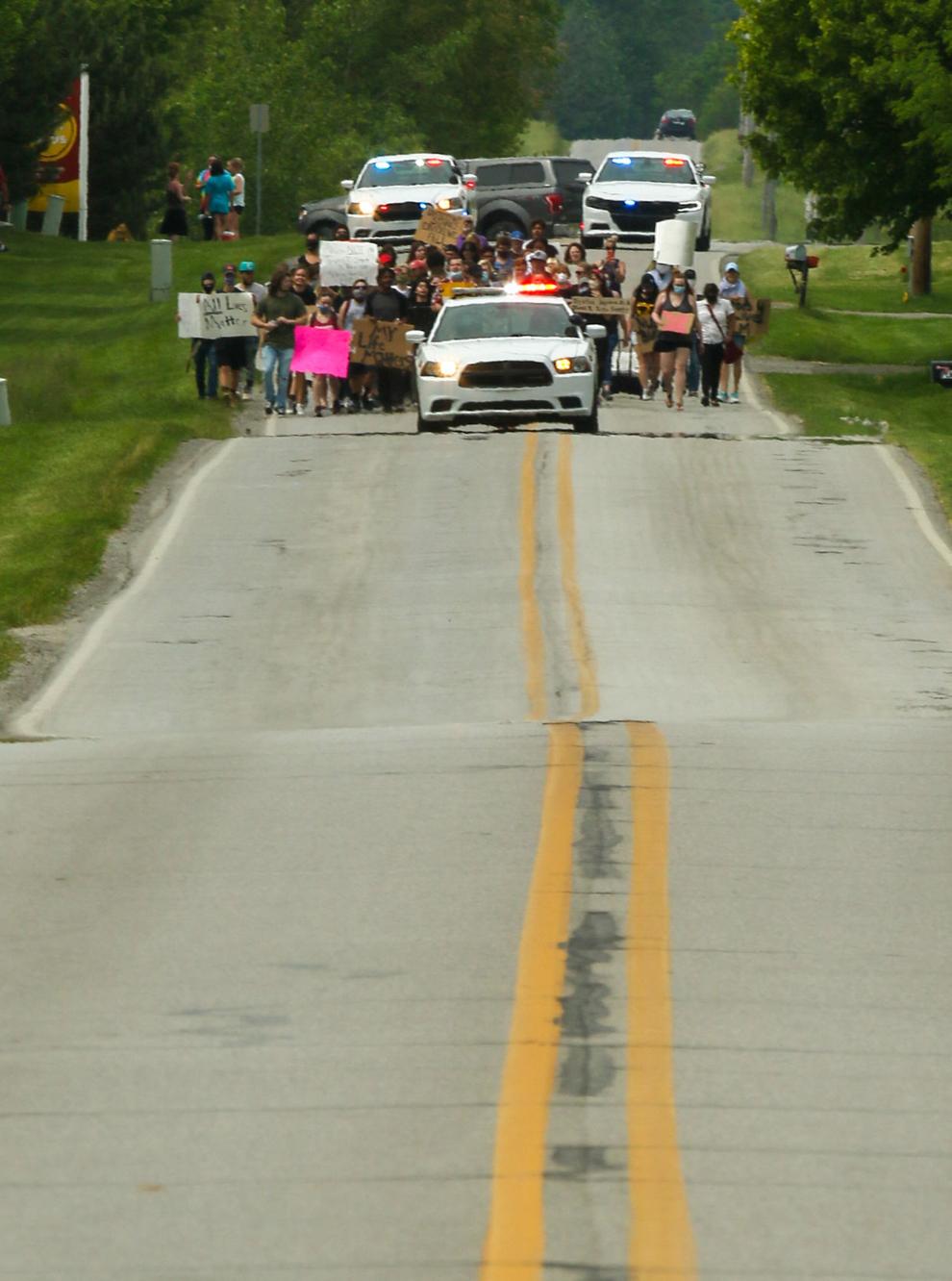 Lowell George Floyd protest march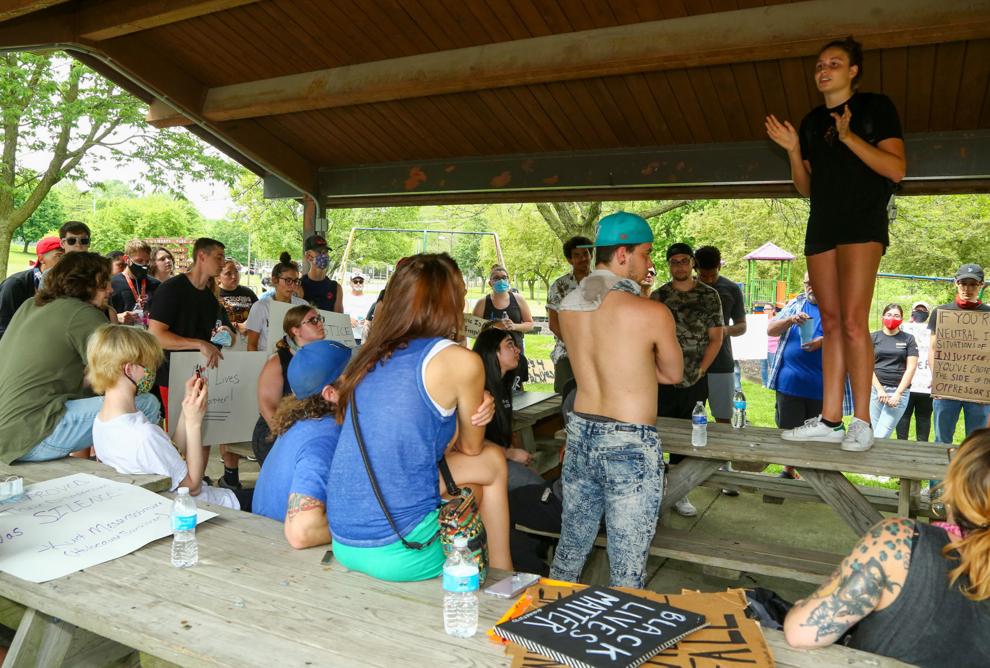 Lowell George Floyd protest march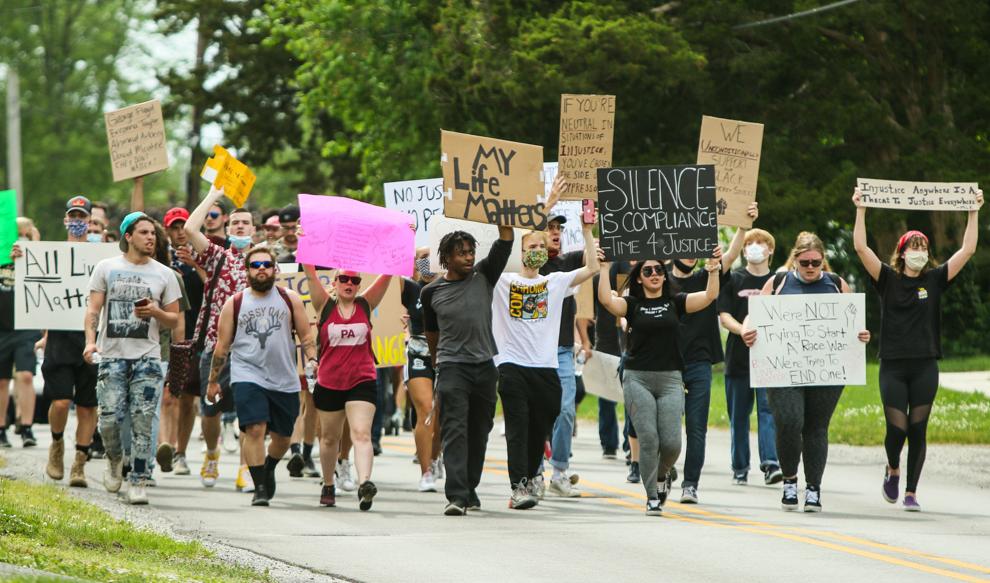 Lowell George Floyd protest march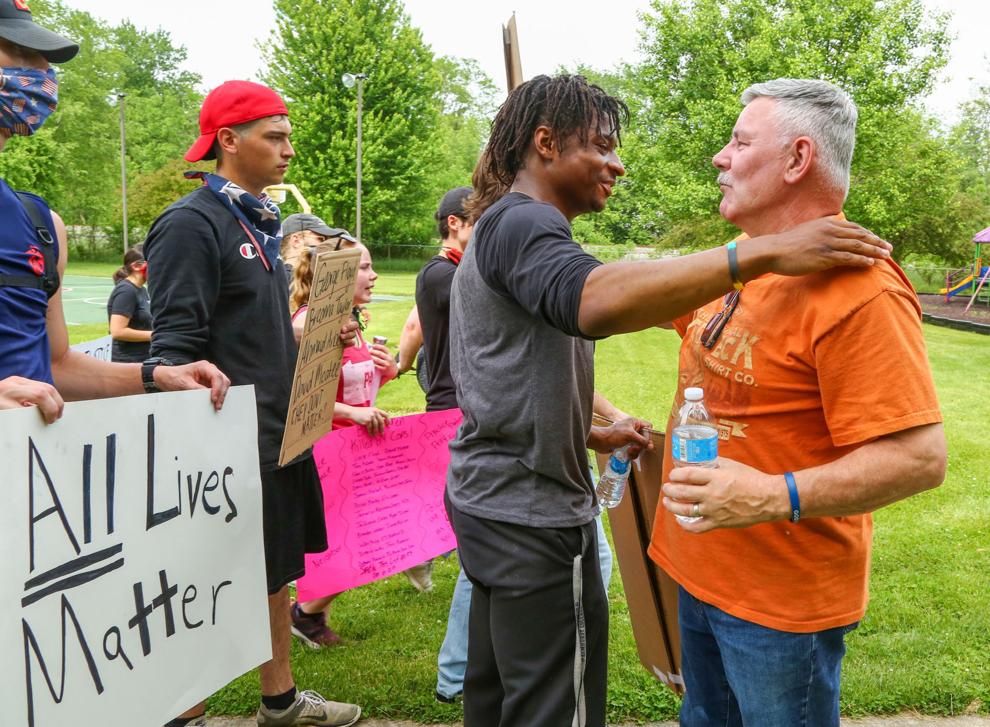 St. John protest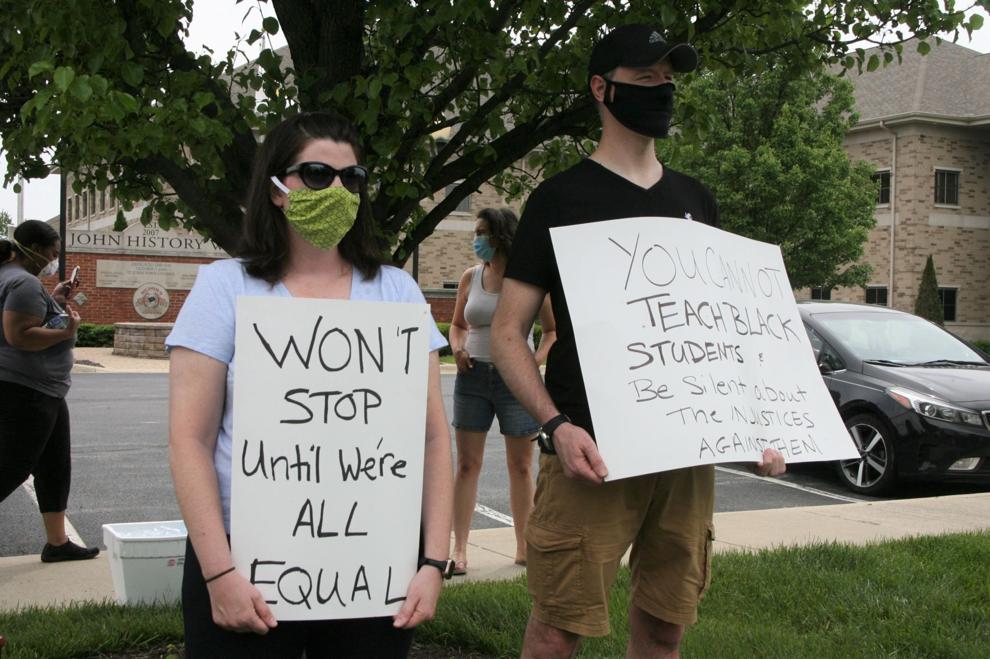 Protesters gather outside Munster Police Department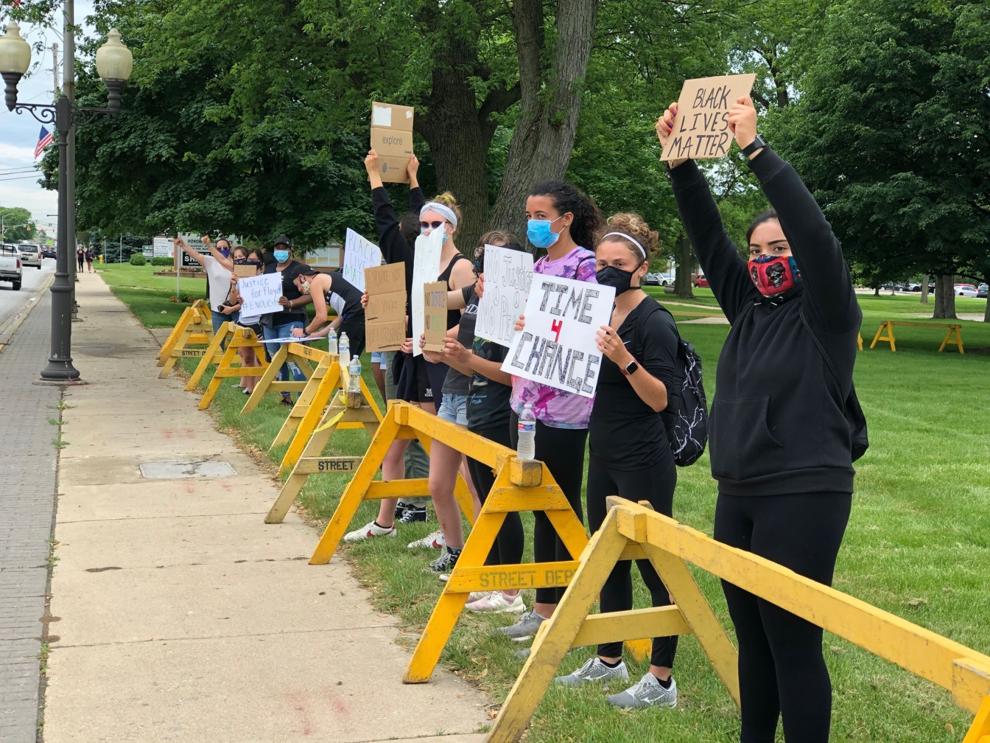 Tuesday BLM protest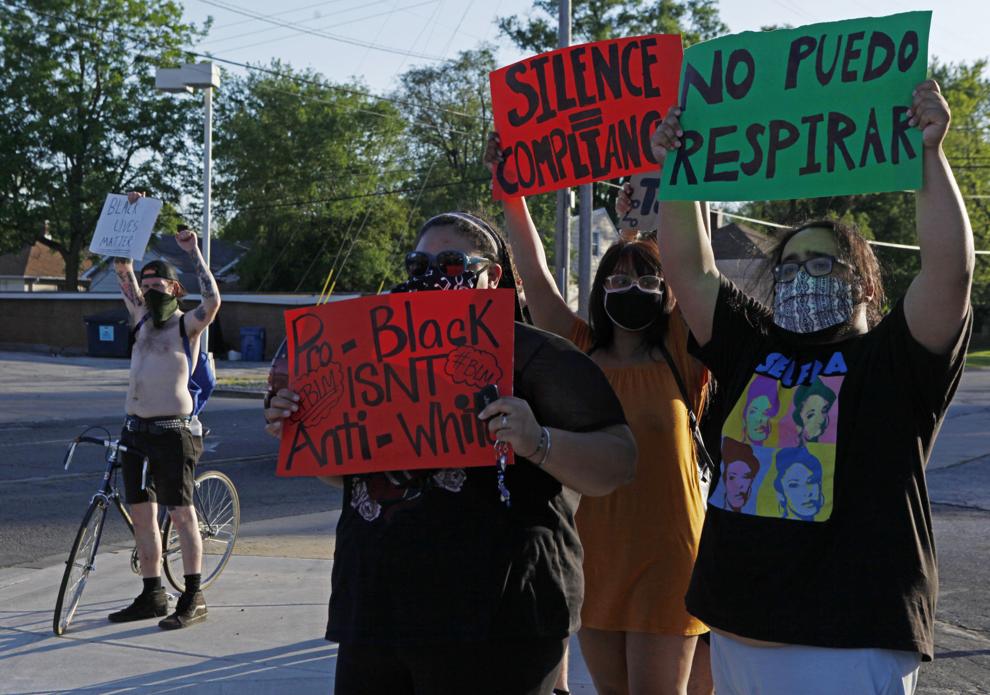 Tuesday BLM protest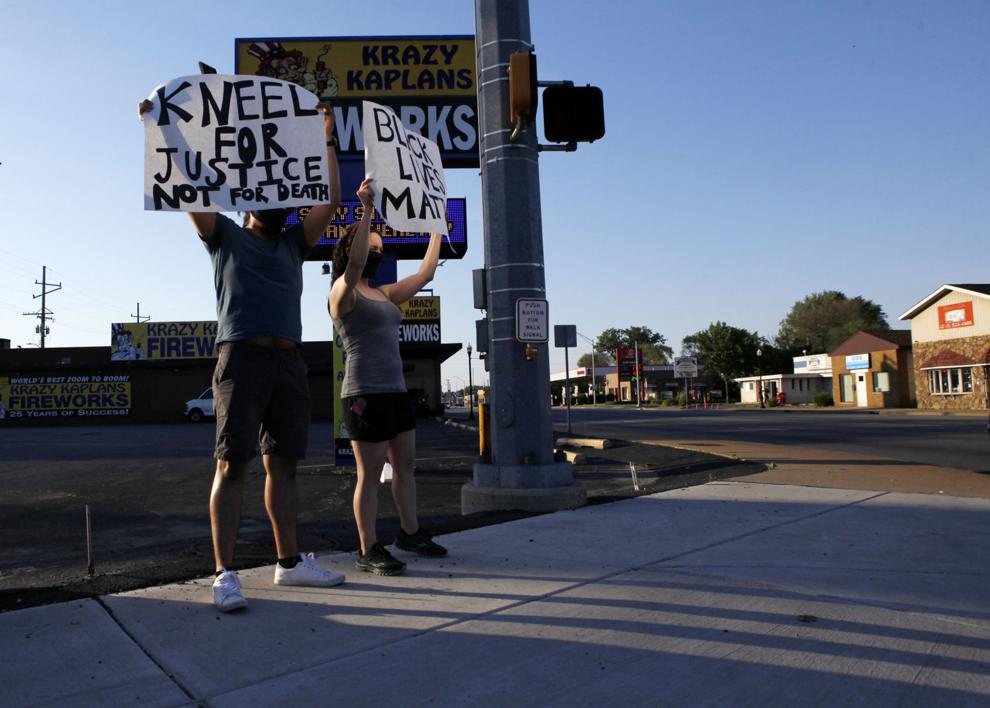 WATCH NOW: Crown Point officials address armed bystanders amid peaceful gathering
Valpo protest
Portage George Floyd protest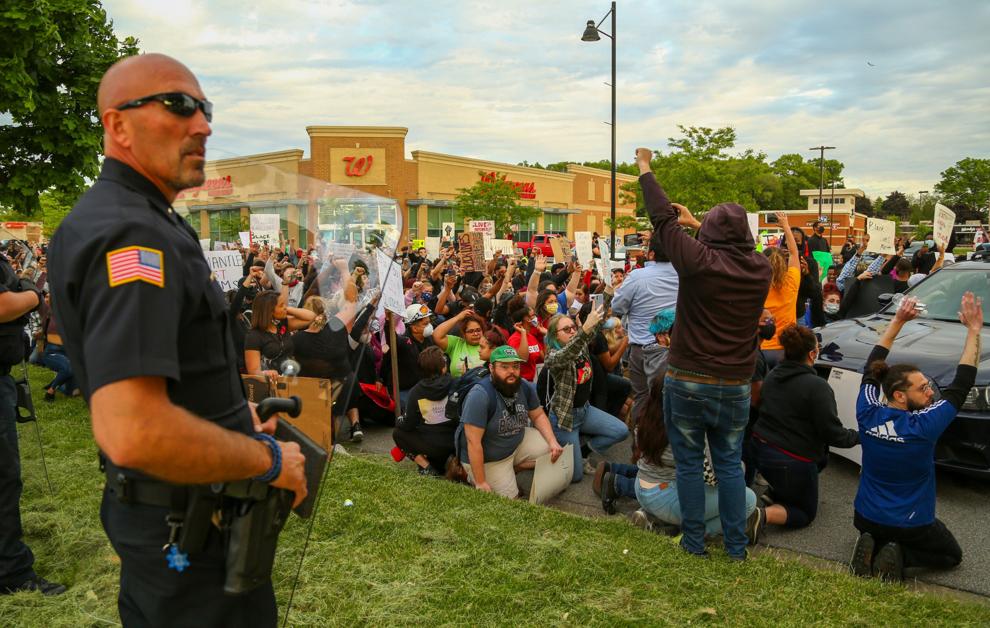 Portage George Floyd protest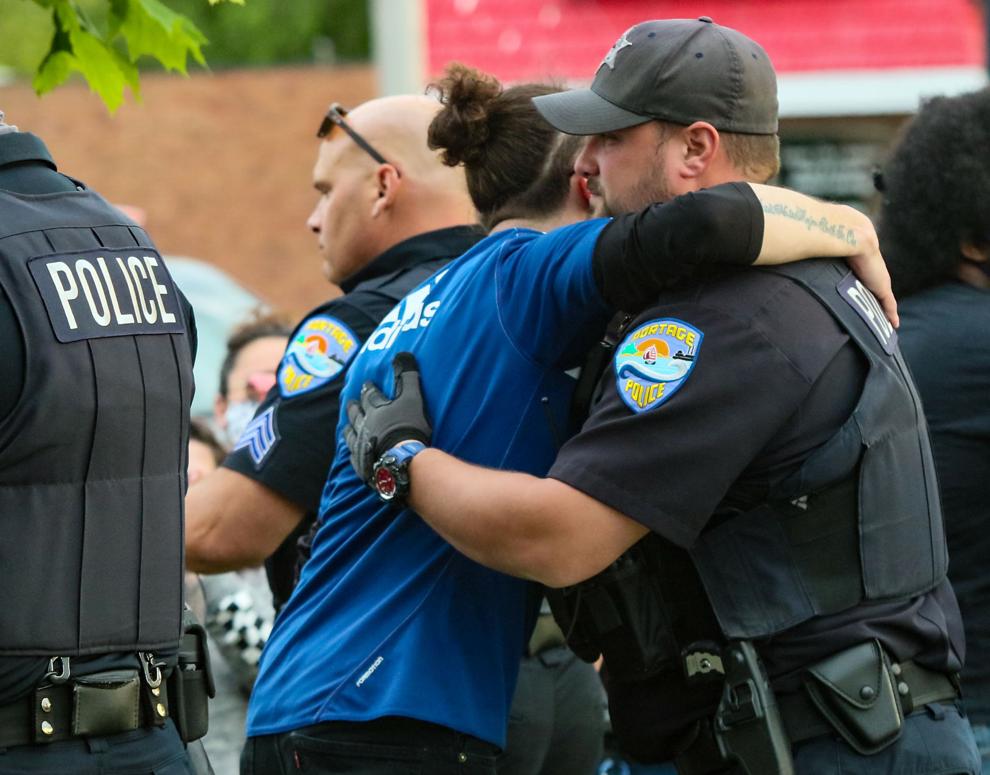 Portage George Floyd protest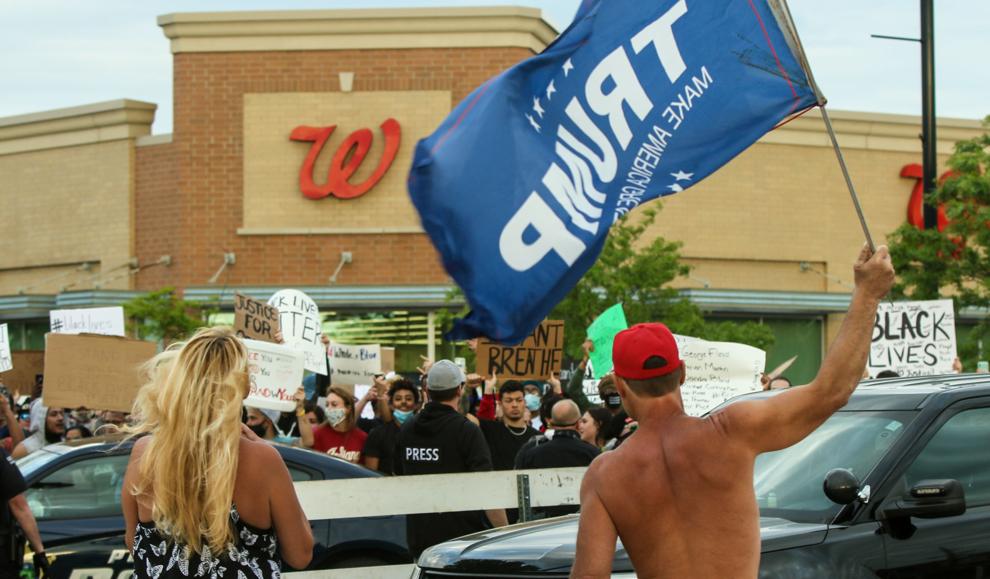 Portage George Floyd protest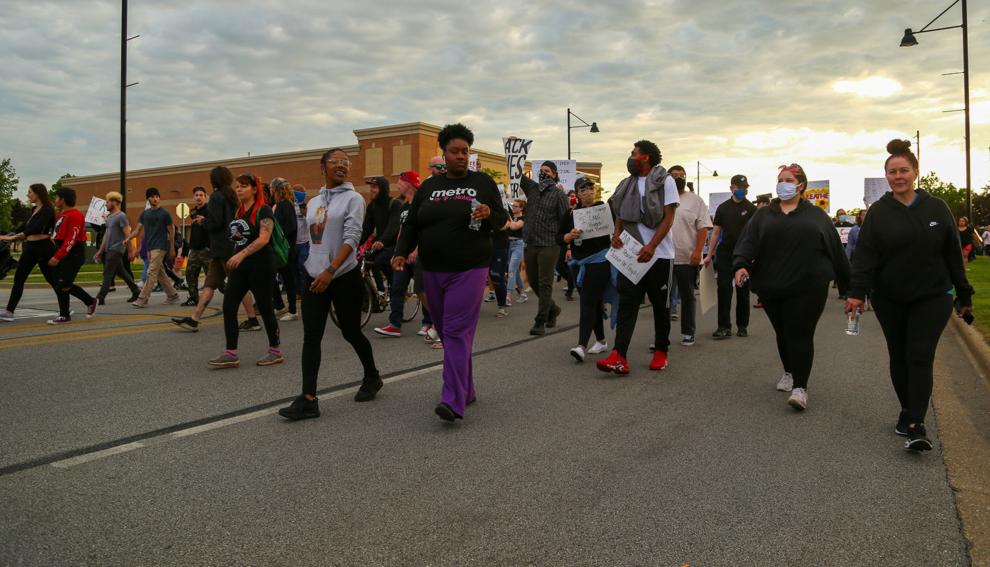 Portage George Floyd protest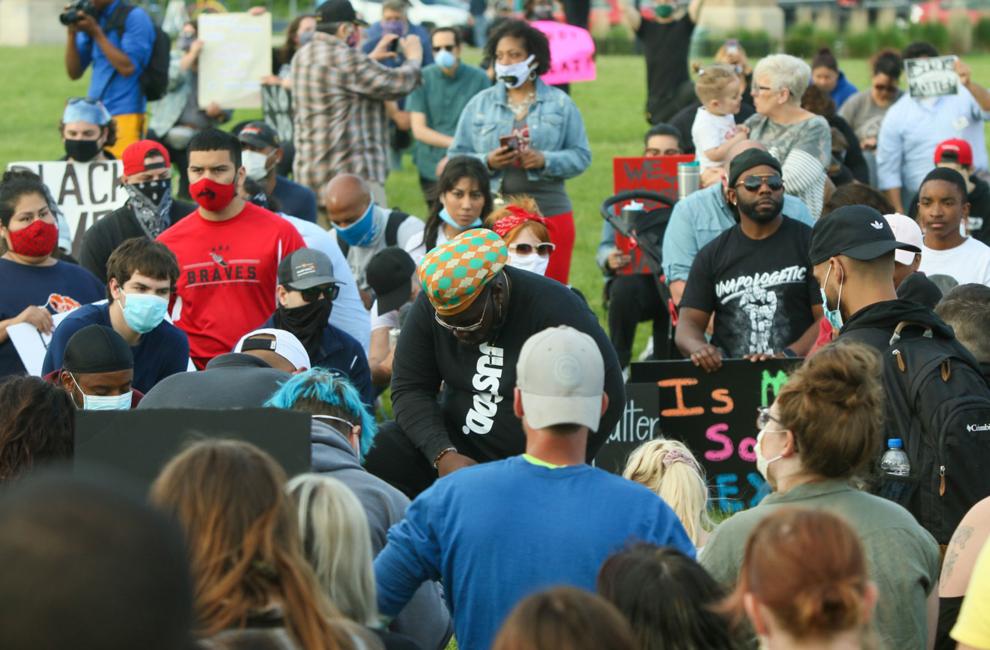 Portage George Floyd protest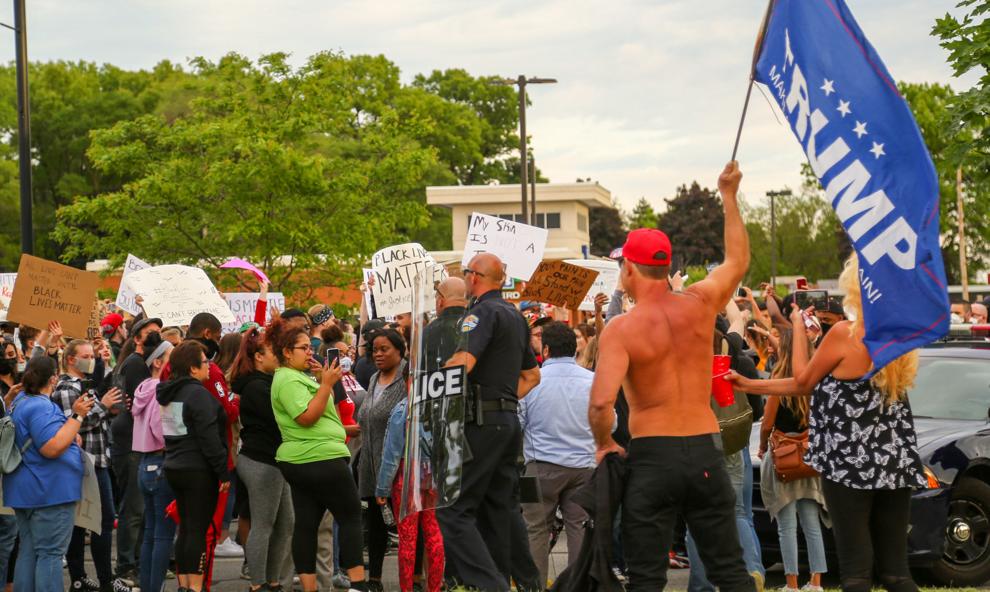 Portage George Floyd protest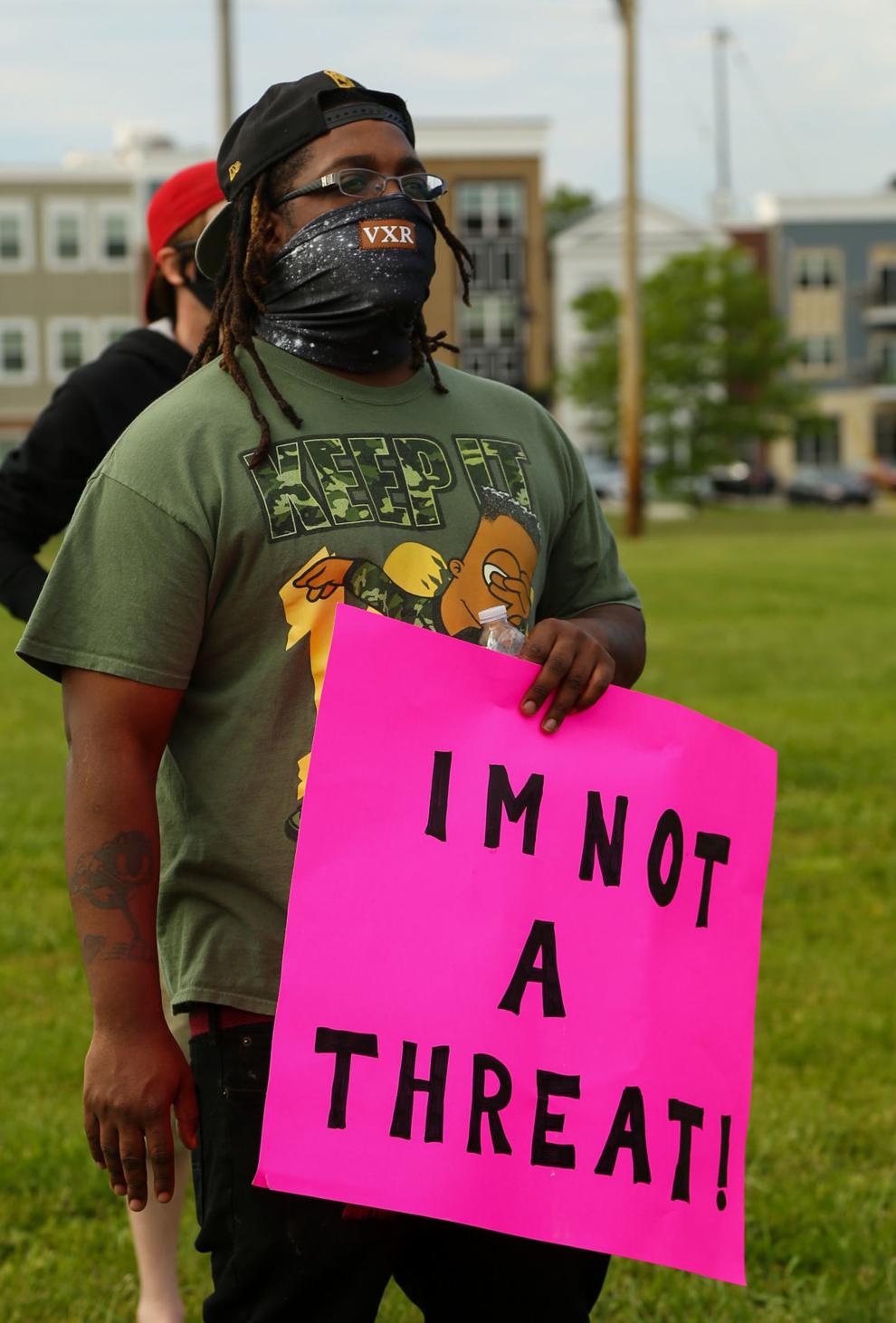 Portage George Floyd protest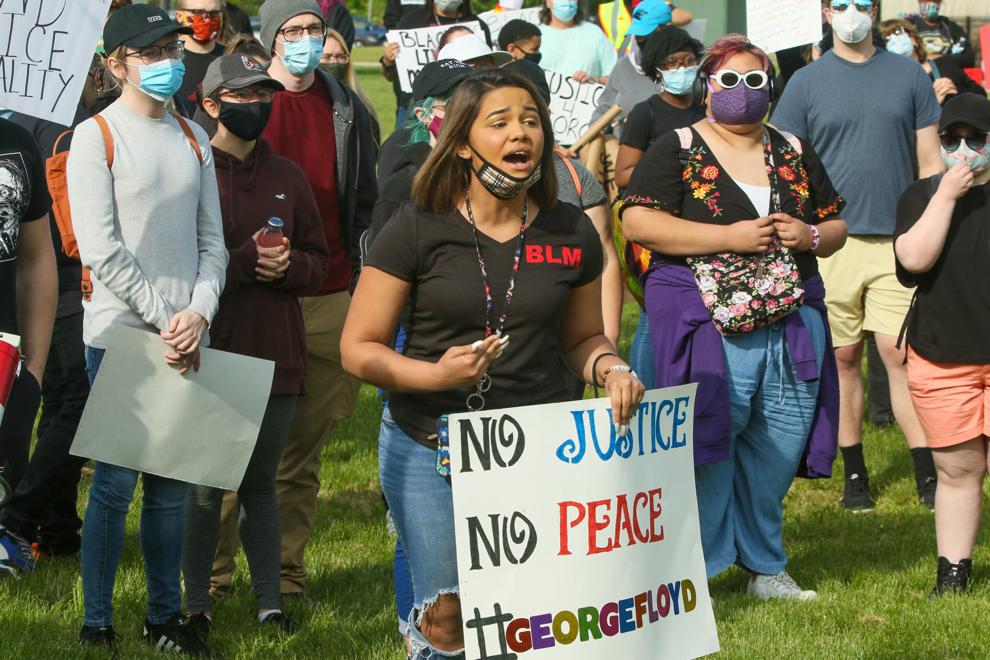 Portage George Floyd protest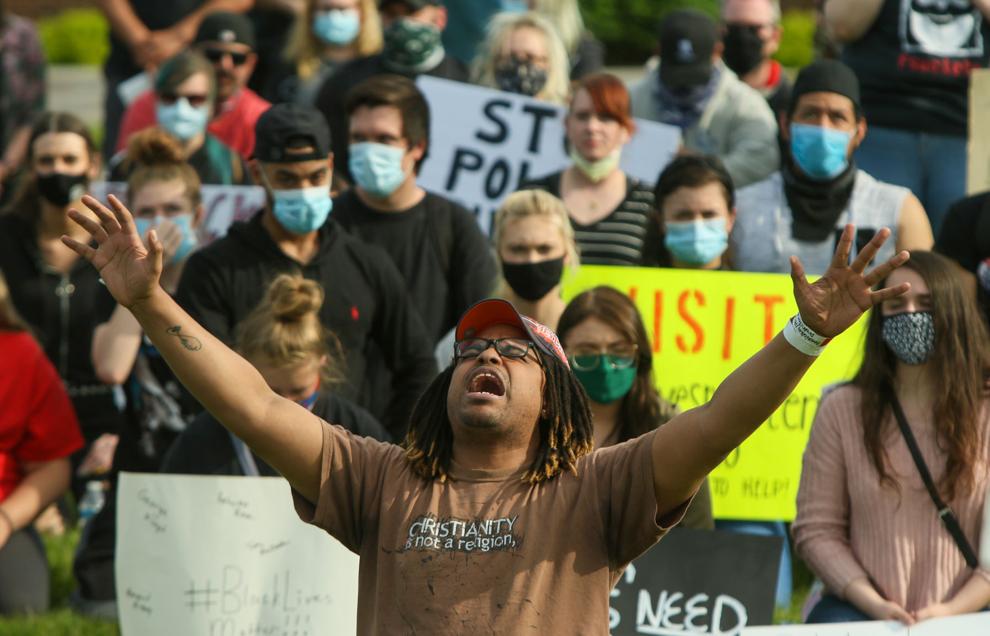 Portage George Floyd protest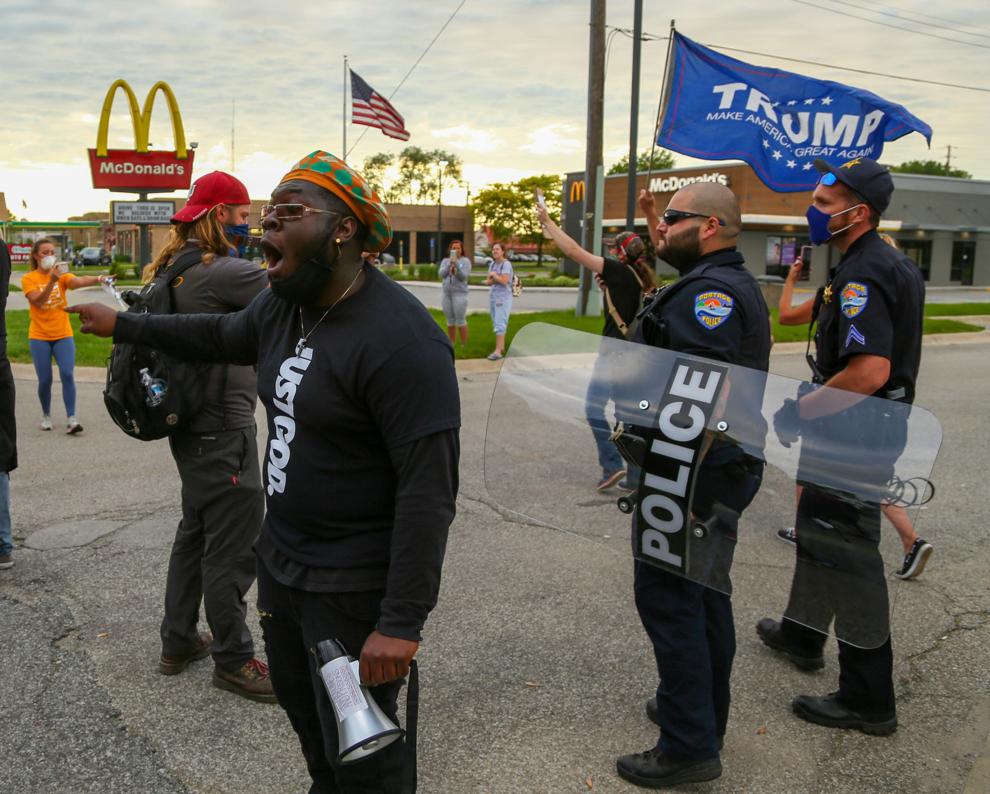 Portage George Floyd protest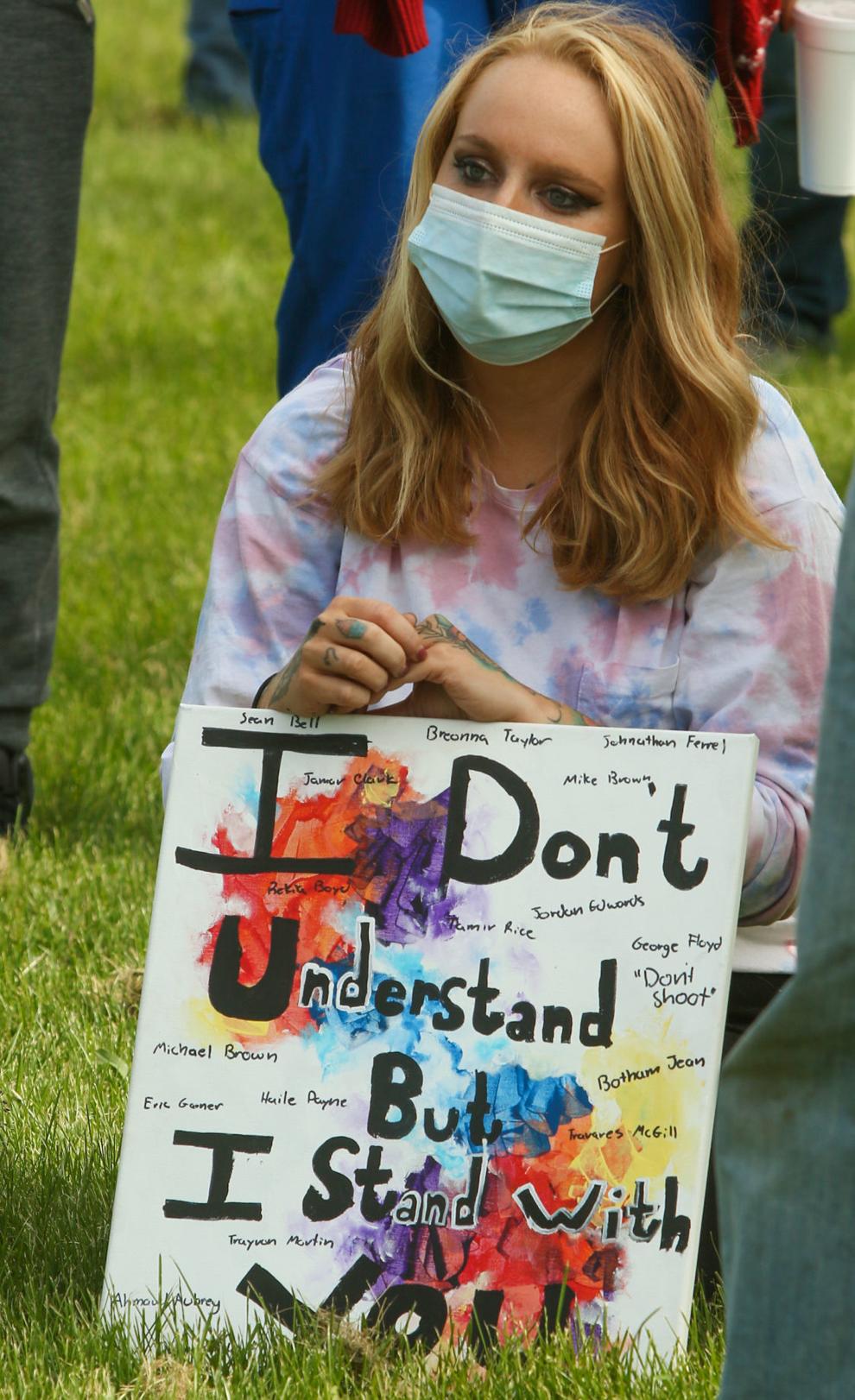 Portage George Floyd protest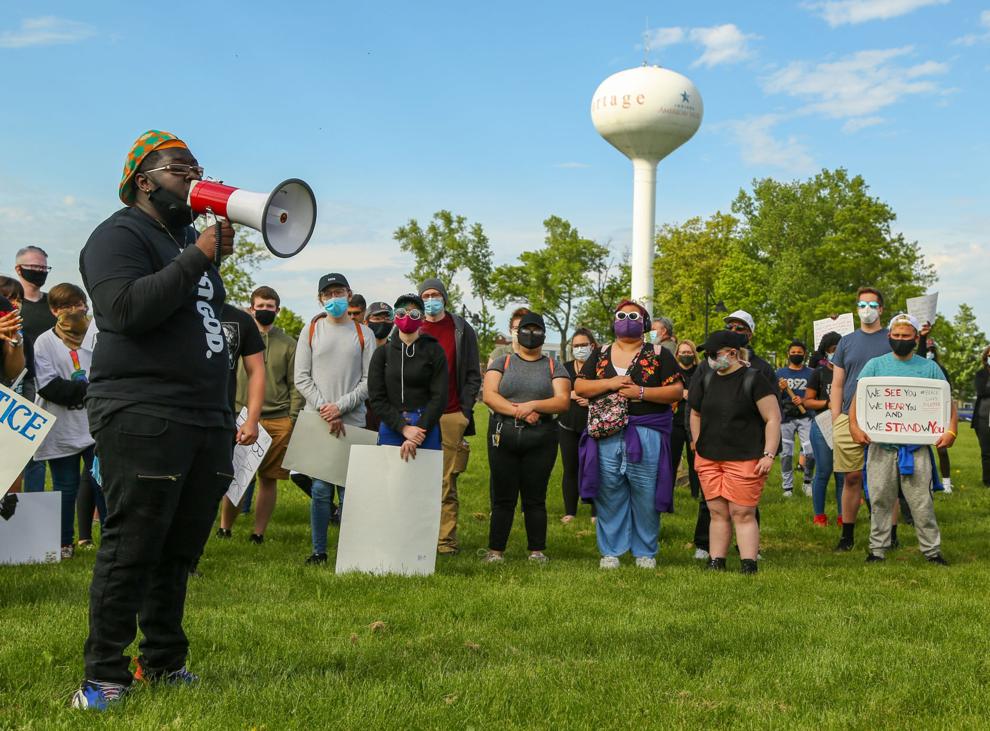 Portage George Floyd protest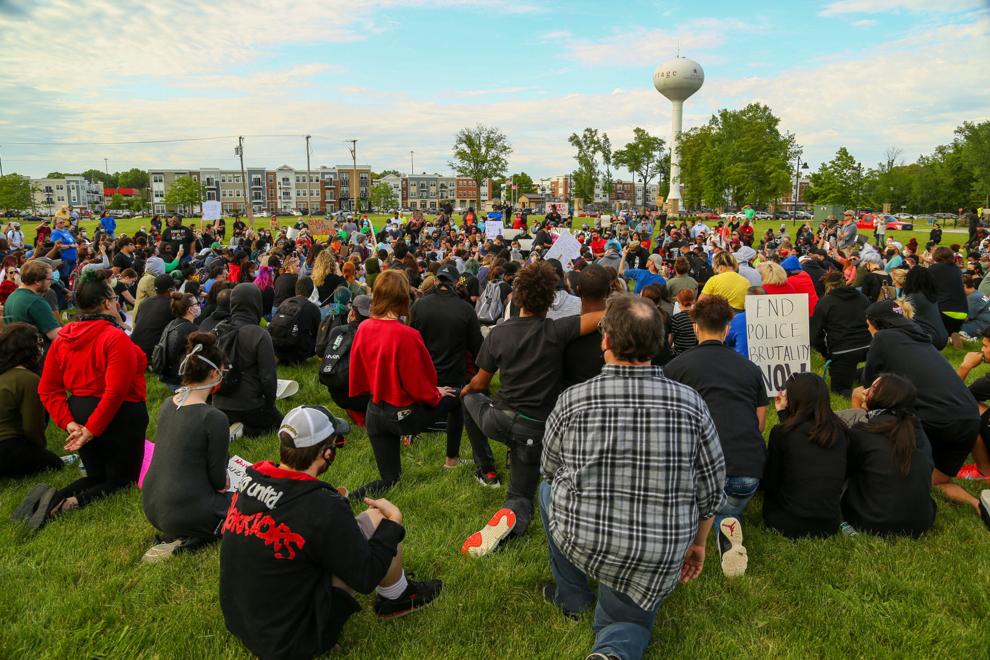 Crown Point protest
Crown Point protest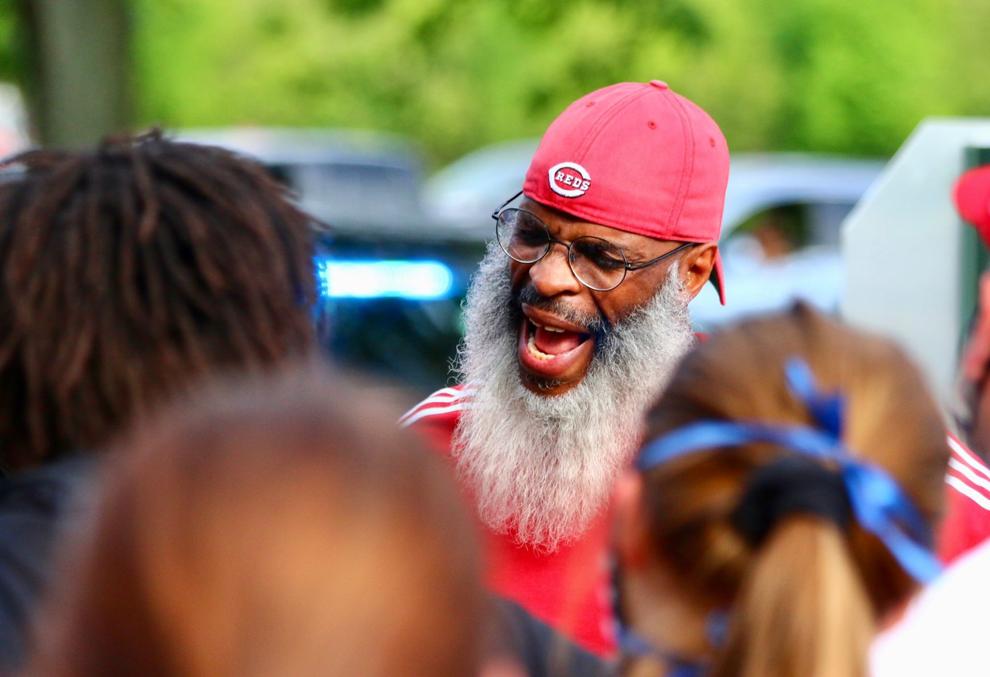 Crown Point protest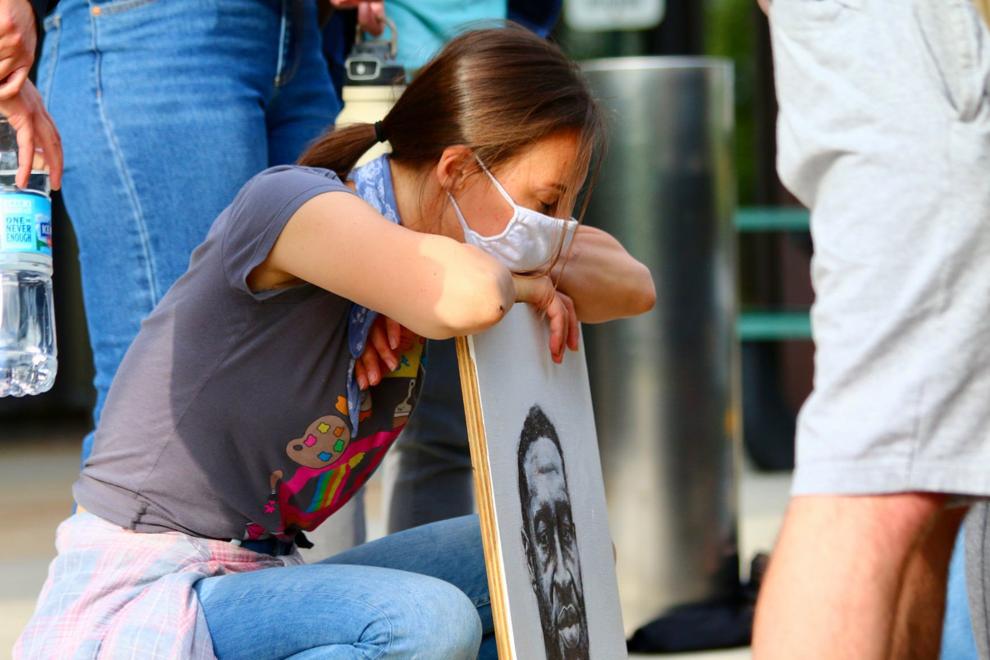 Crown Point protest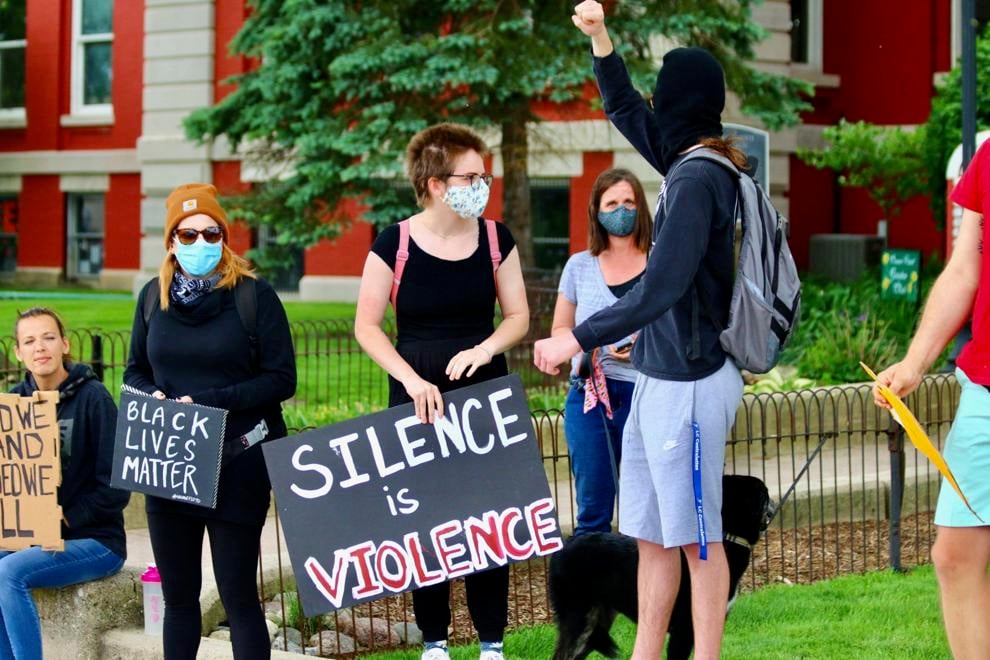 Portage Protest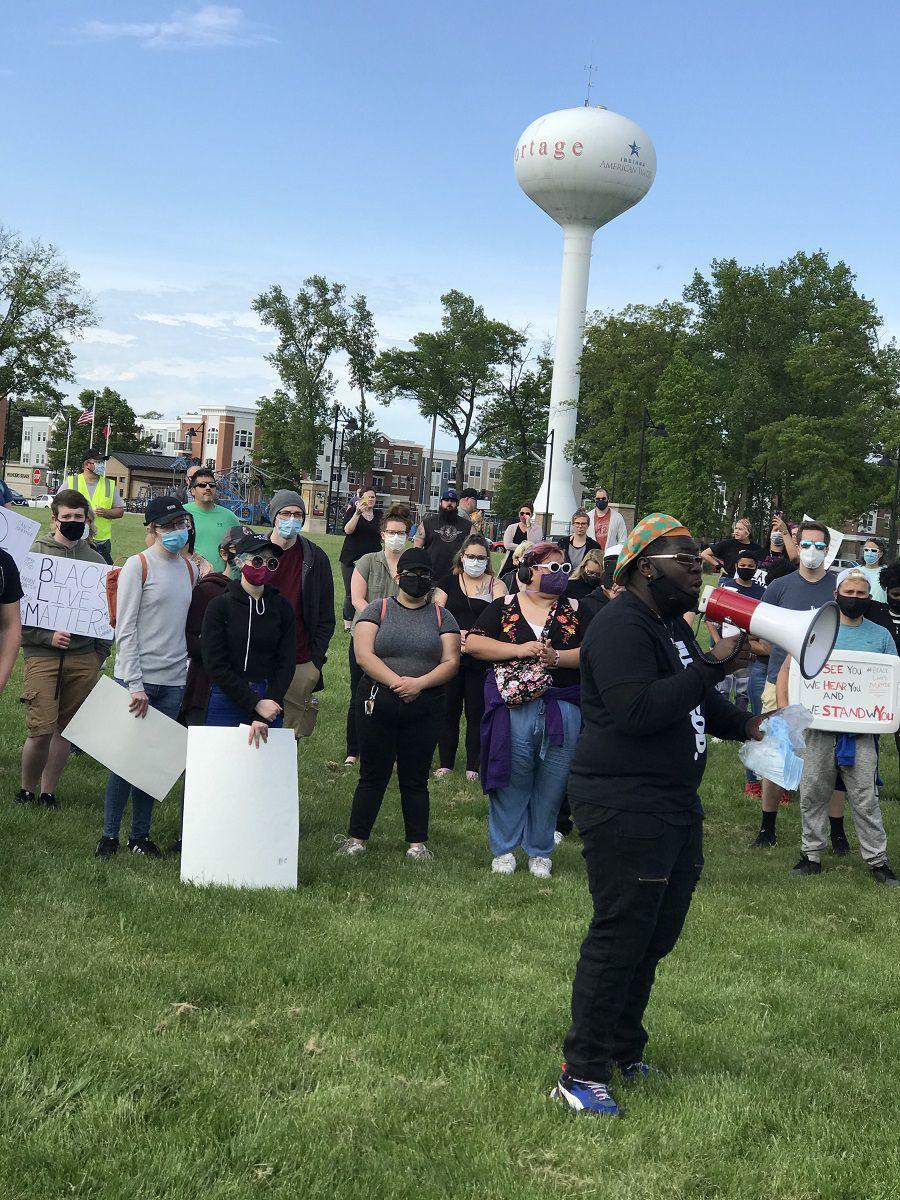 Crown Point protest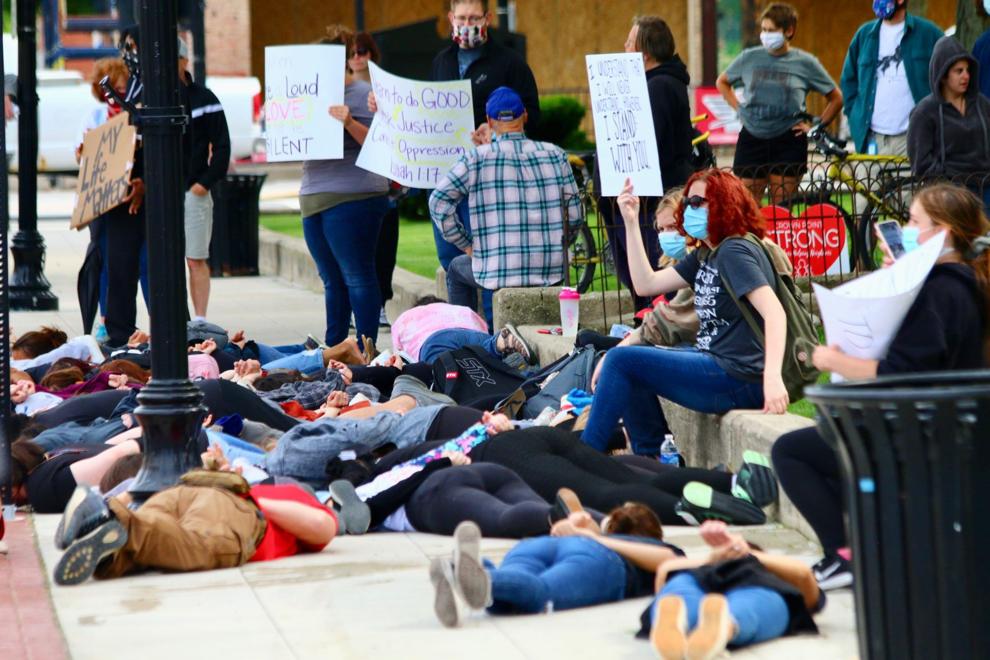 Crown Point protest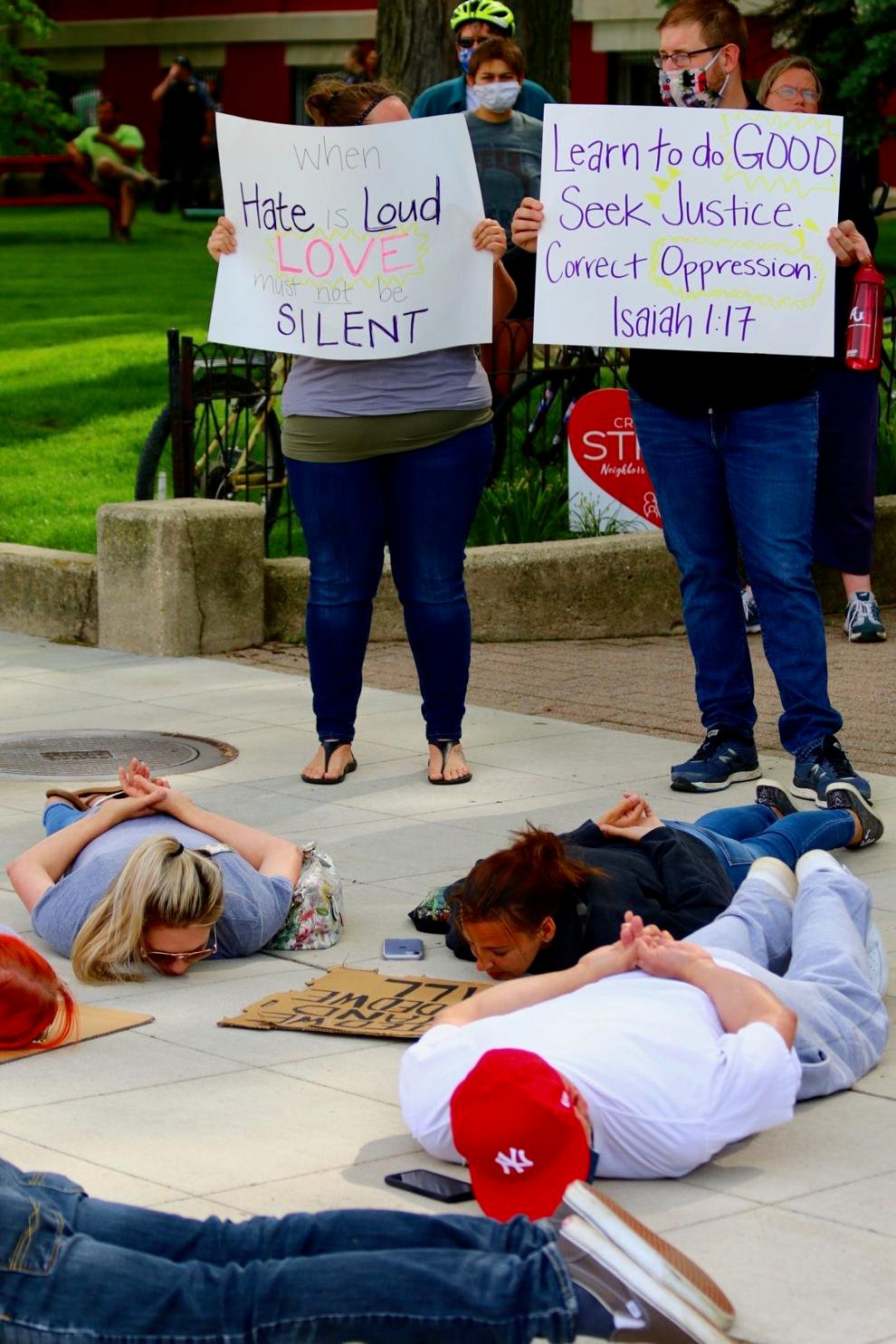 Crown Point protest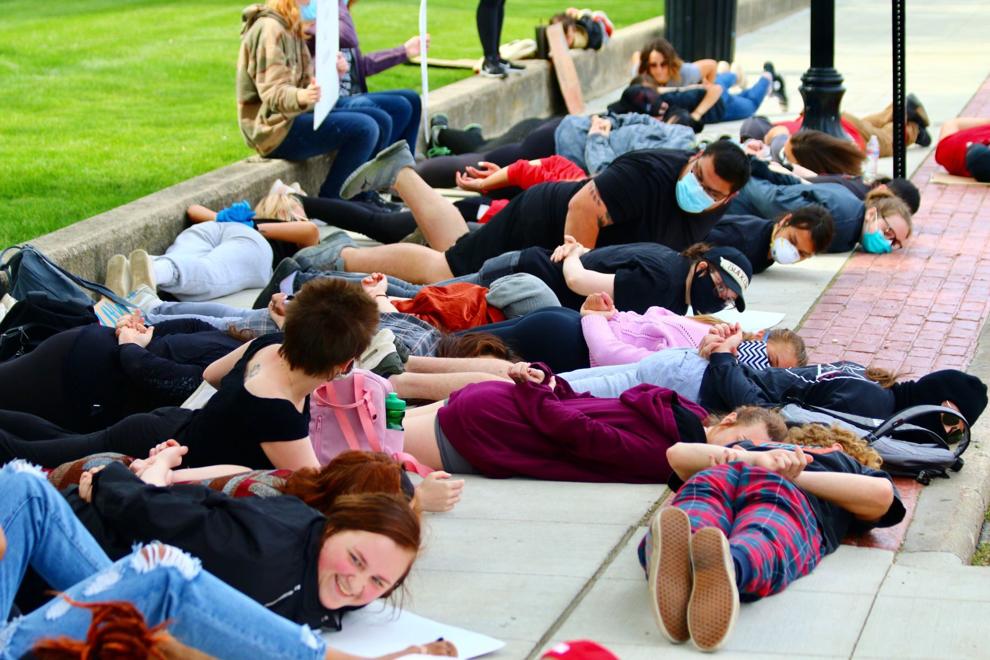 Crown Point protest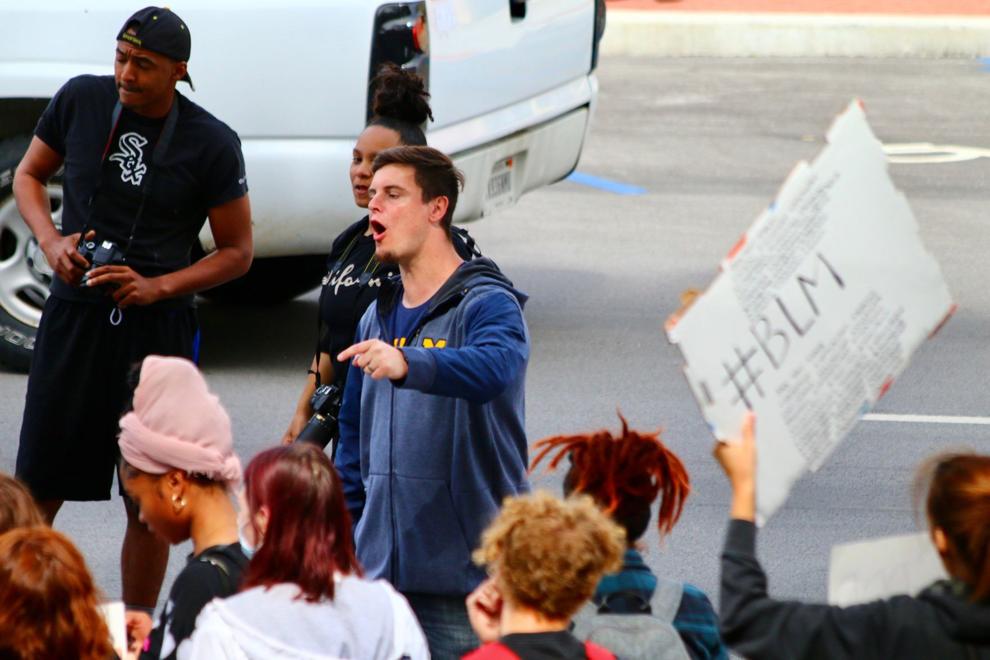 Crown Point protest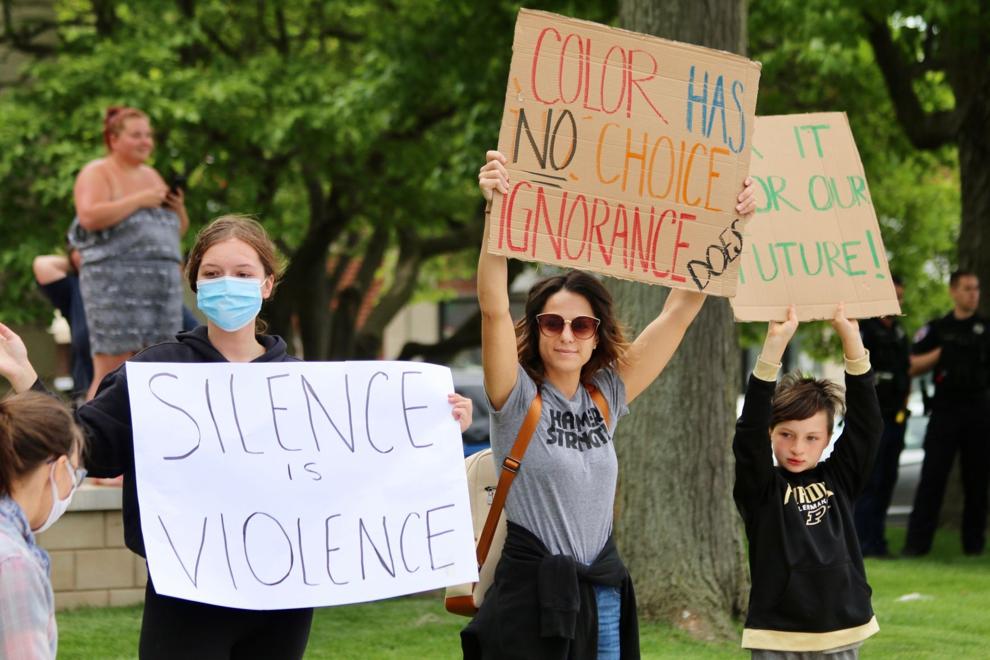 Crown Point protest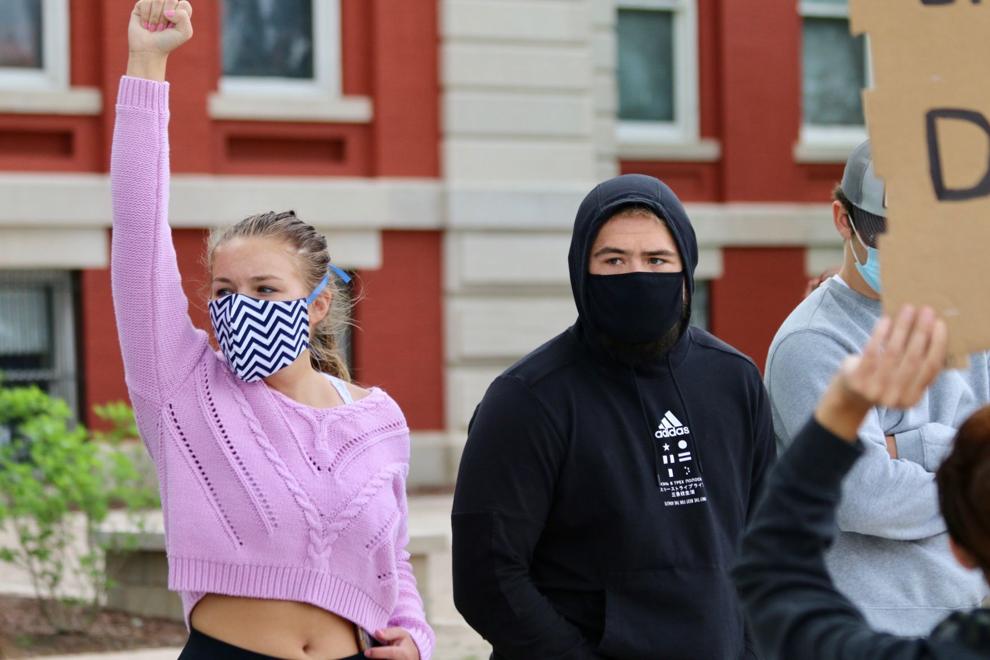 Purdue Northwest students stage a protest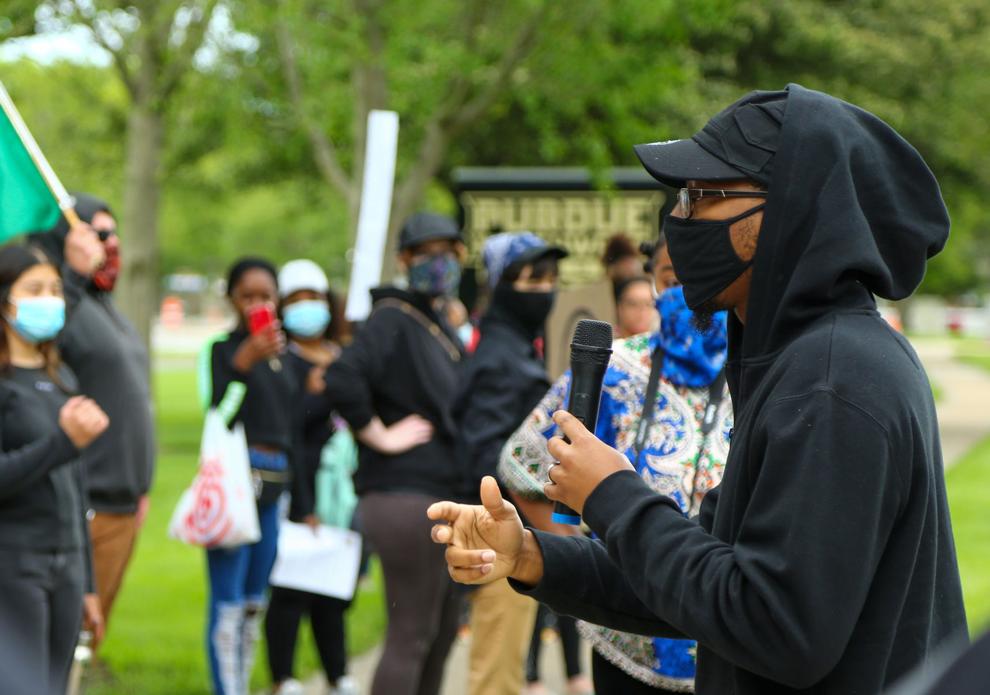 Purdue Northwest students stage a protest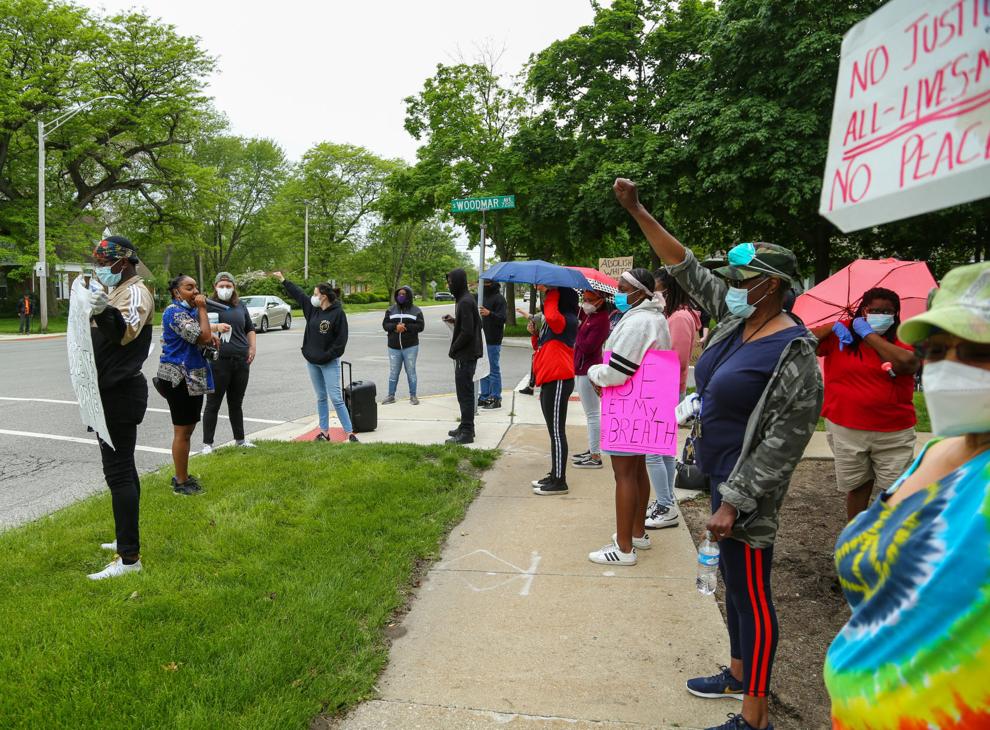 Purdue Northwest students stage a protest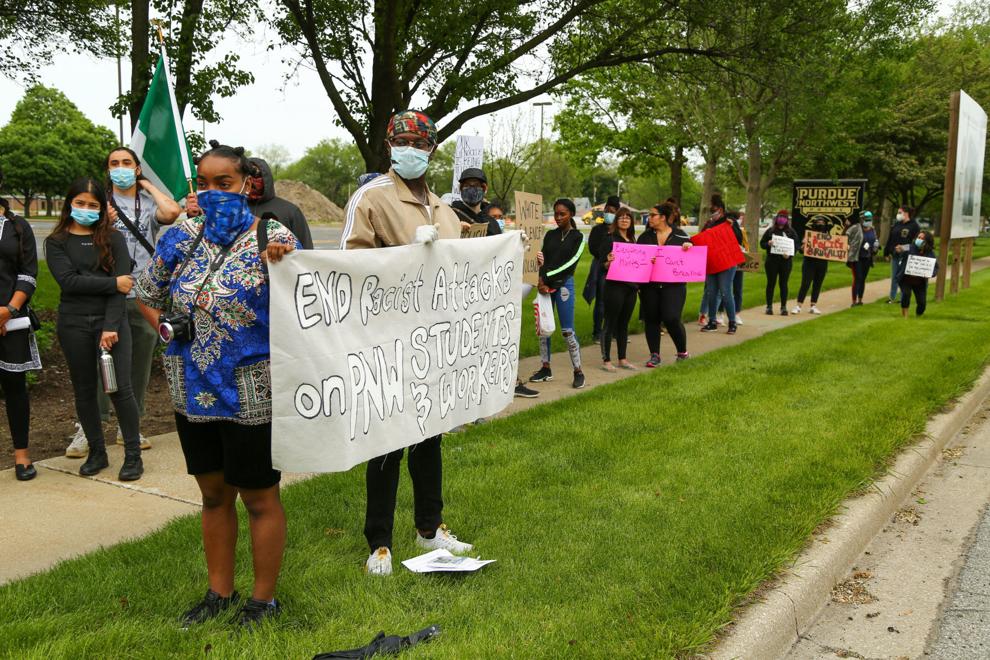 Peaceful rally in Gary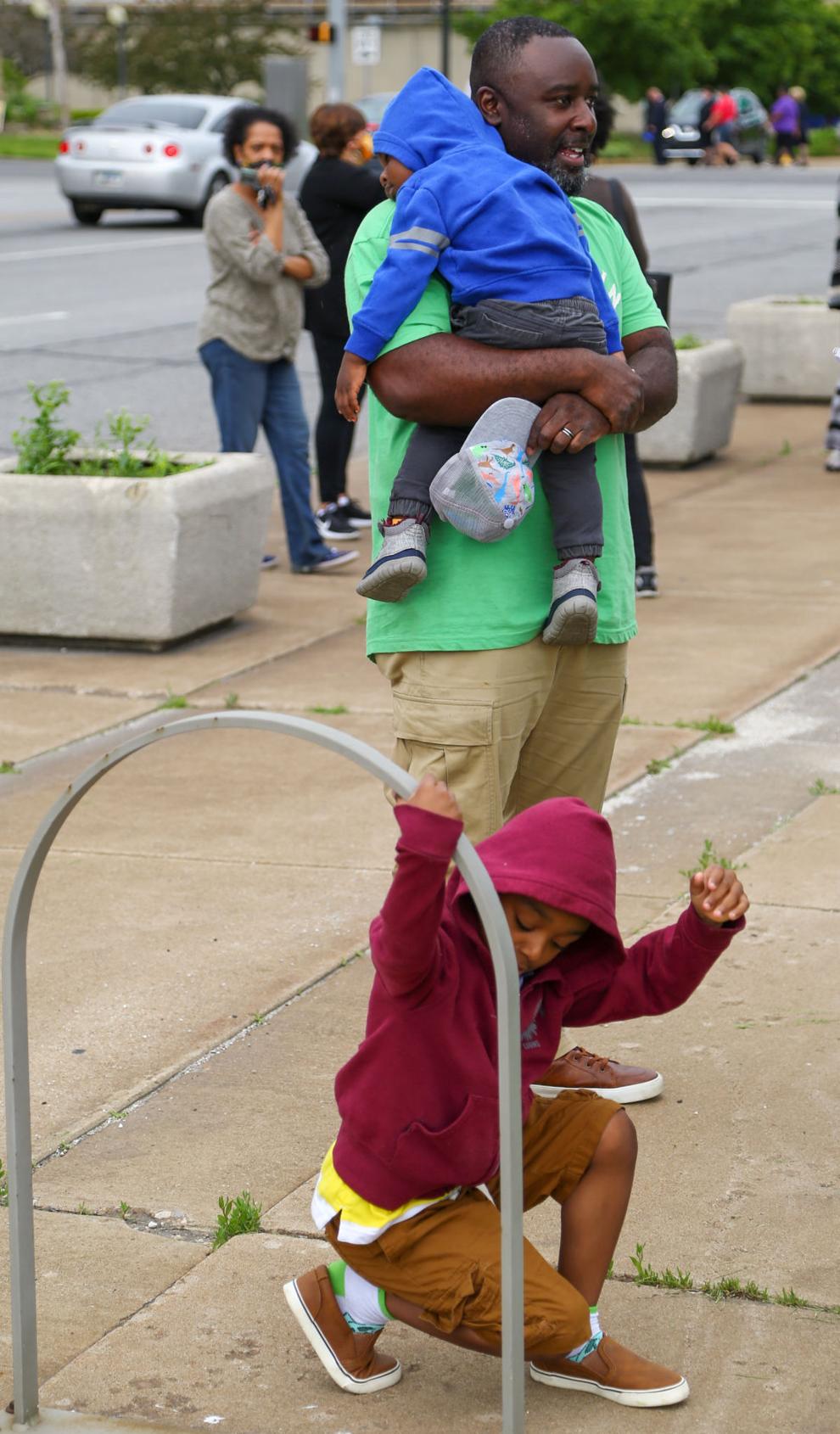 Southlake Mall area protest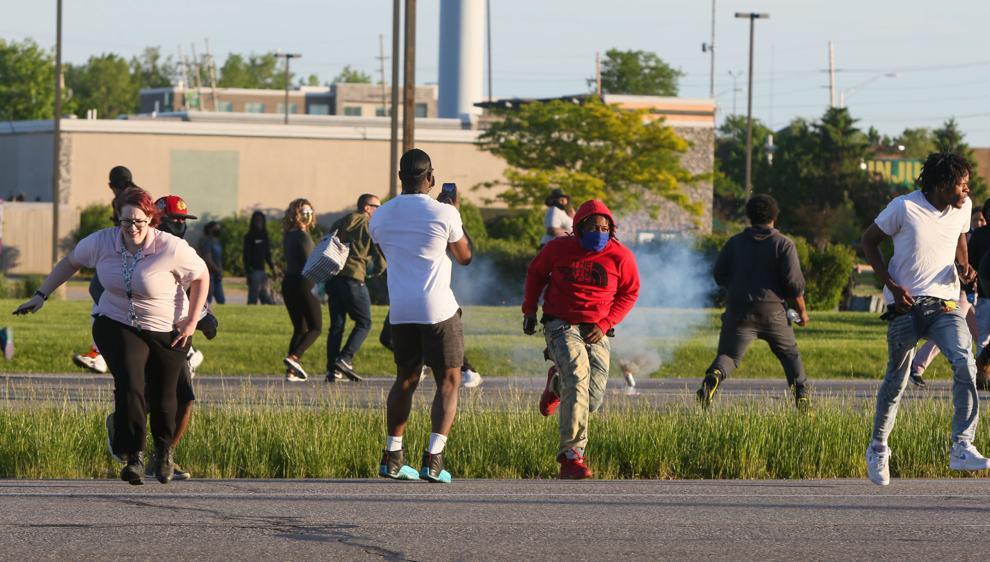 Southlake Mall area protest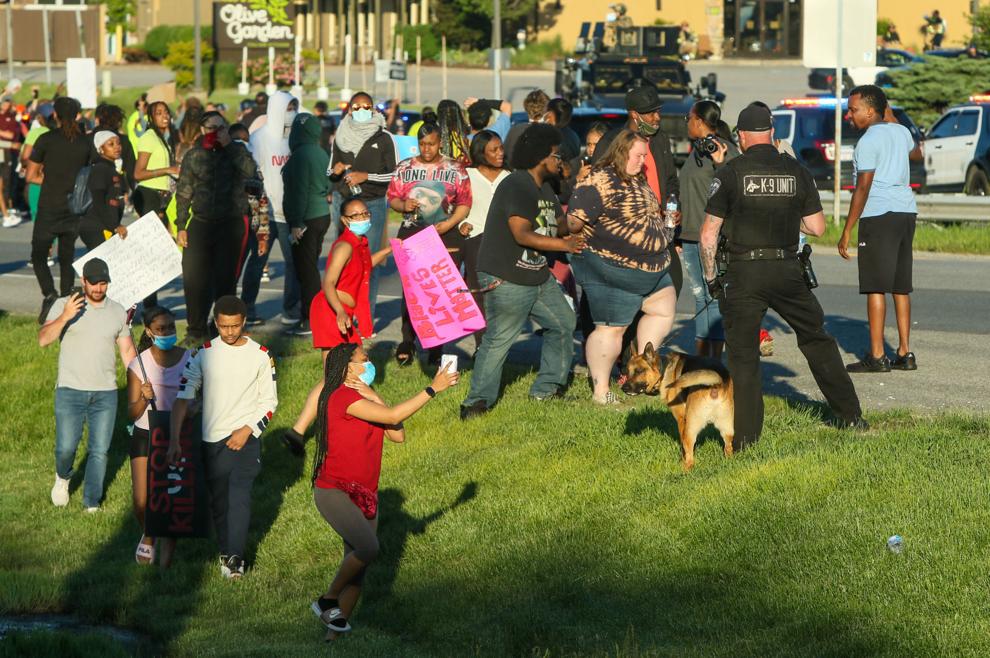 Southlake Mall area protest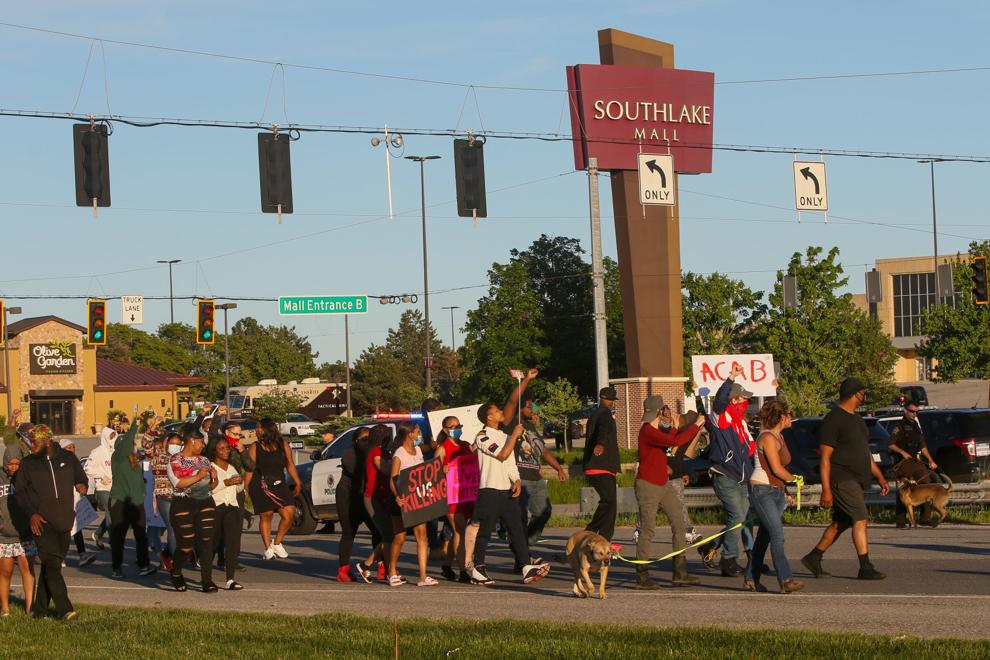 Southlake Mall area protest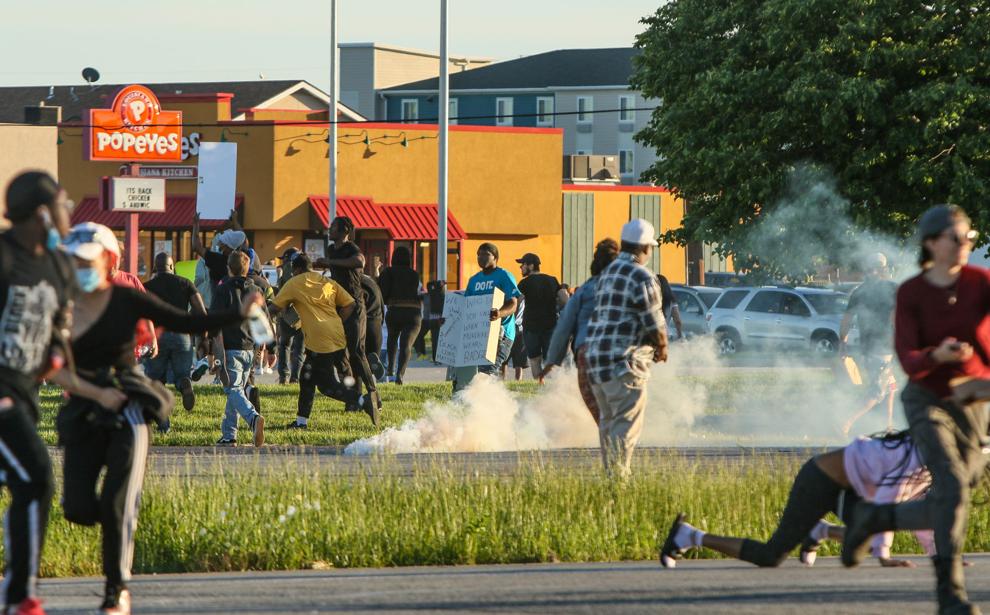 Southlake Mall area protest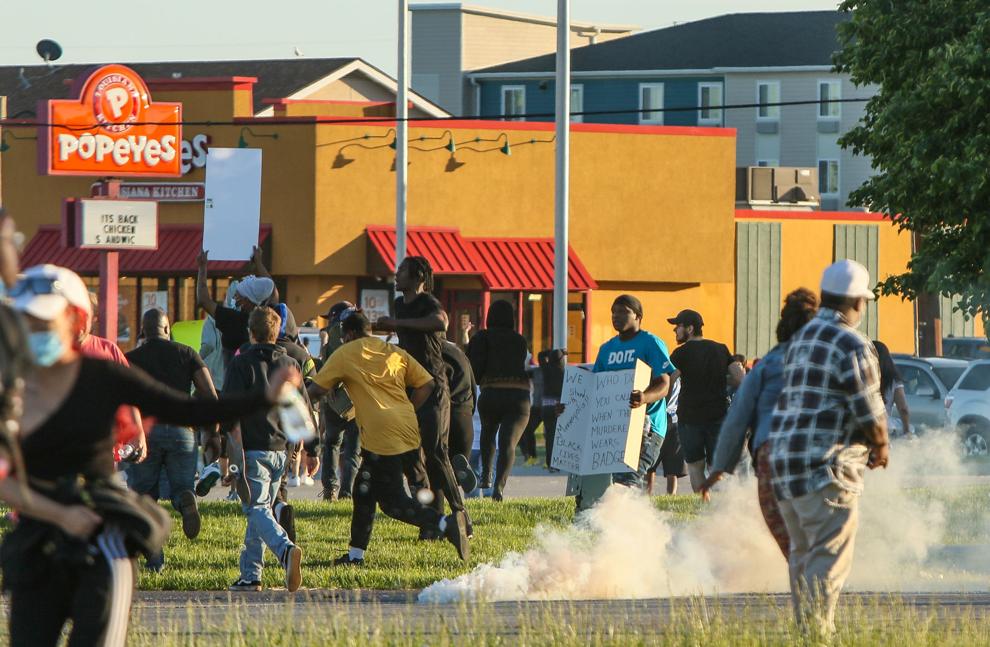 Southlake Mall area protest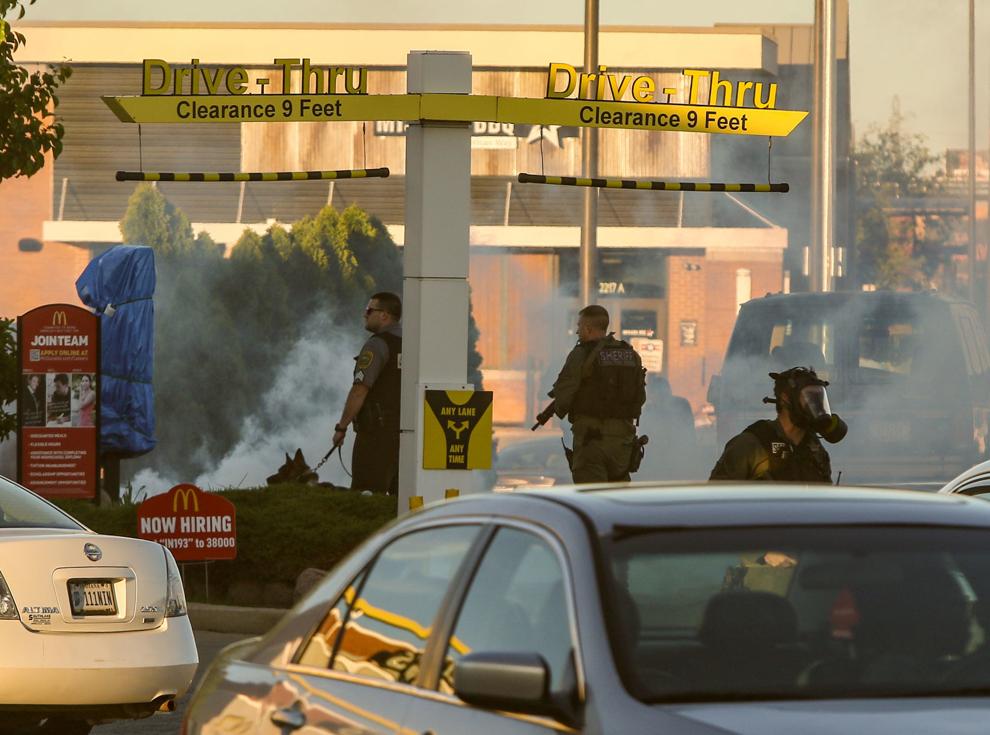 Protest in solidarity with Minneapolis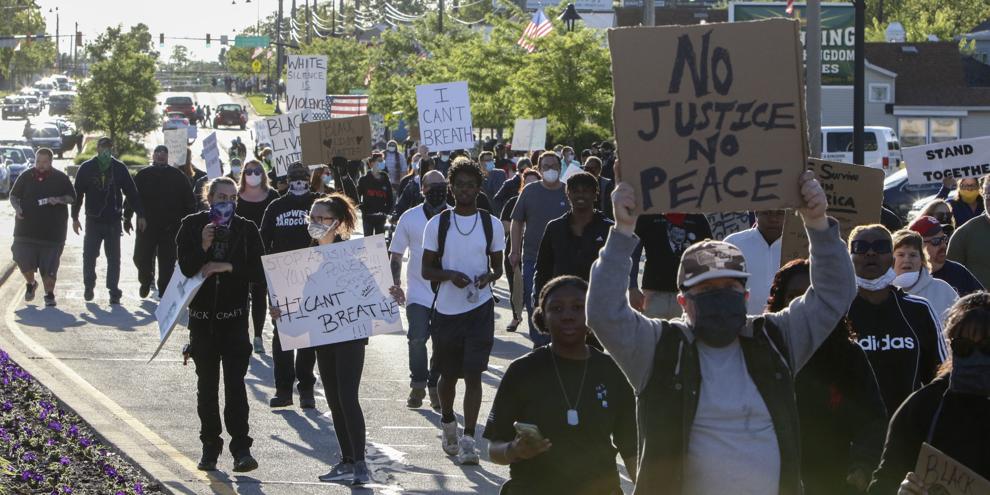 Protest in solidarity with Minneapolis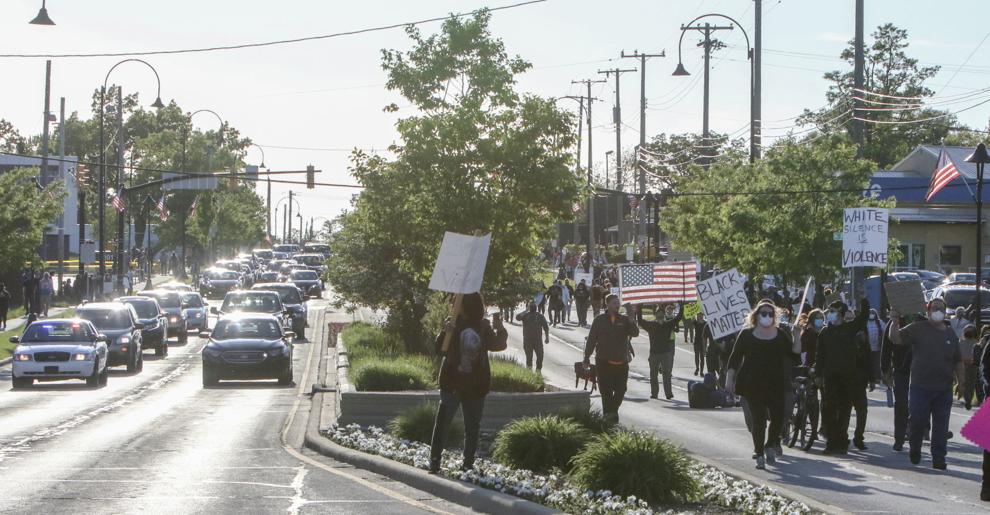 Protest in solidarity with Minneapolis
Protest in solidarity with Minneapolis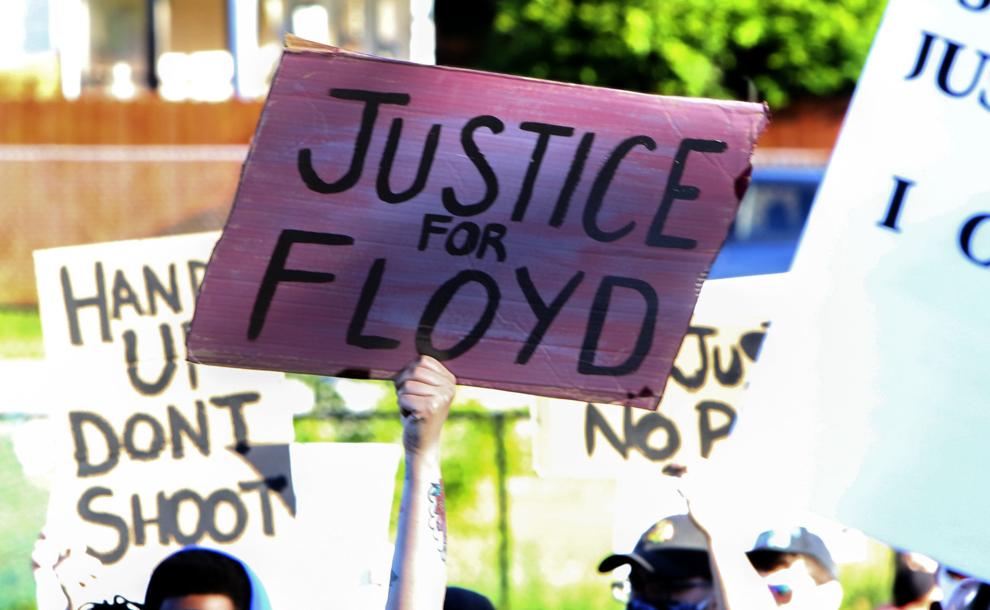 Merrillville protest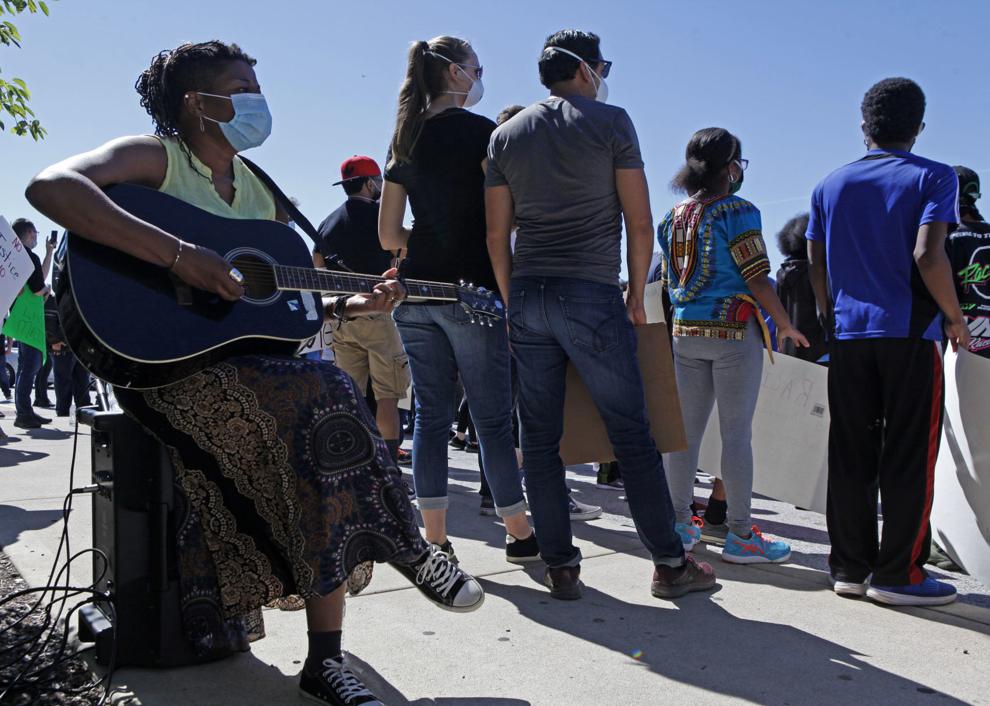 Protest in solidarity with Minneapolis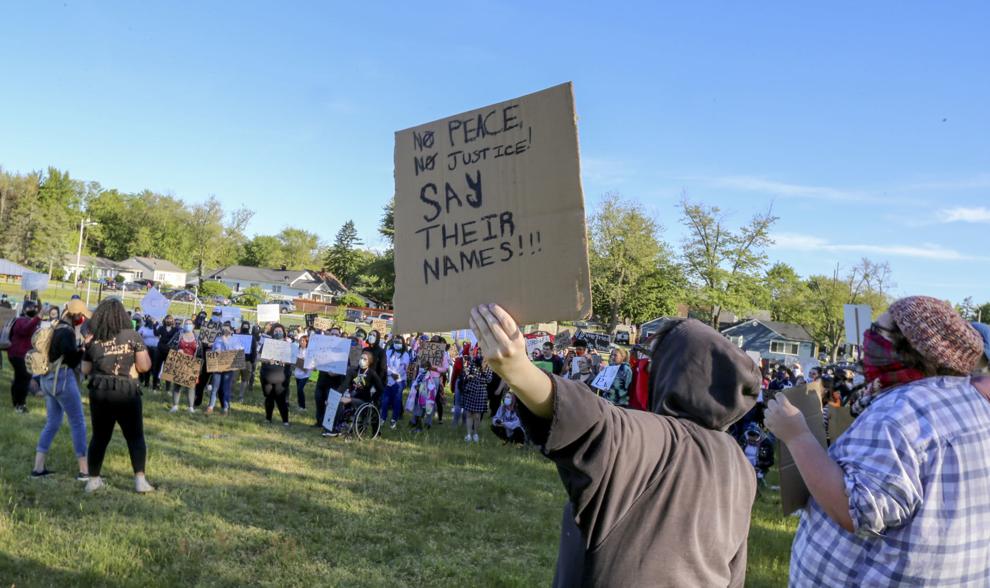 Protest in solidarity with Minneapolis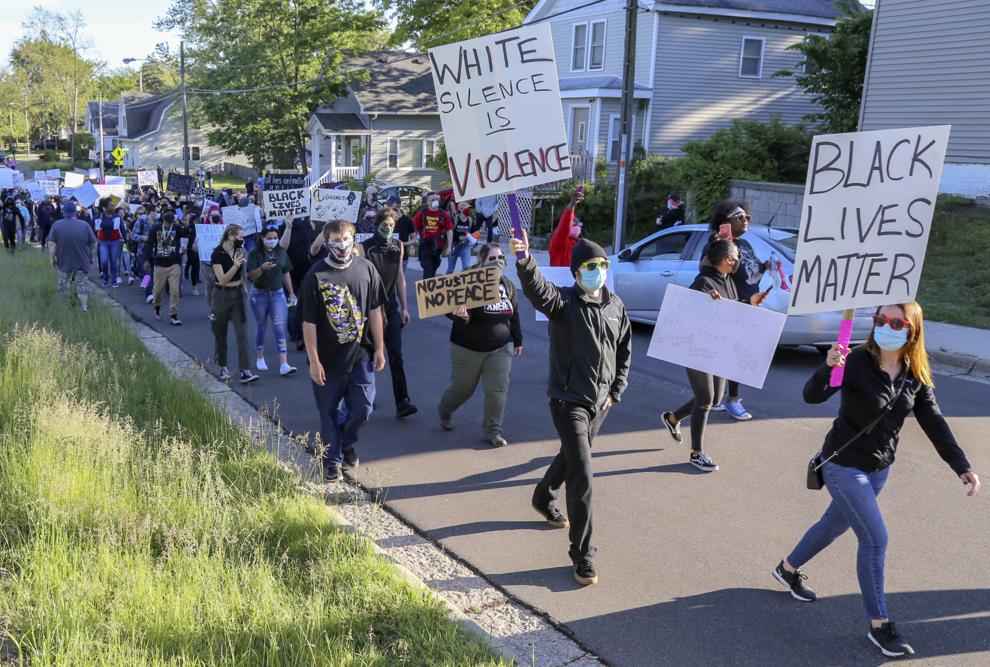 Protest in solidarity with Minneapolis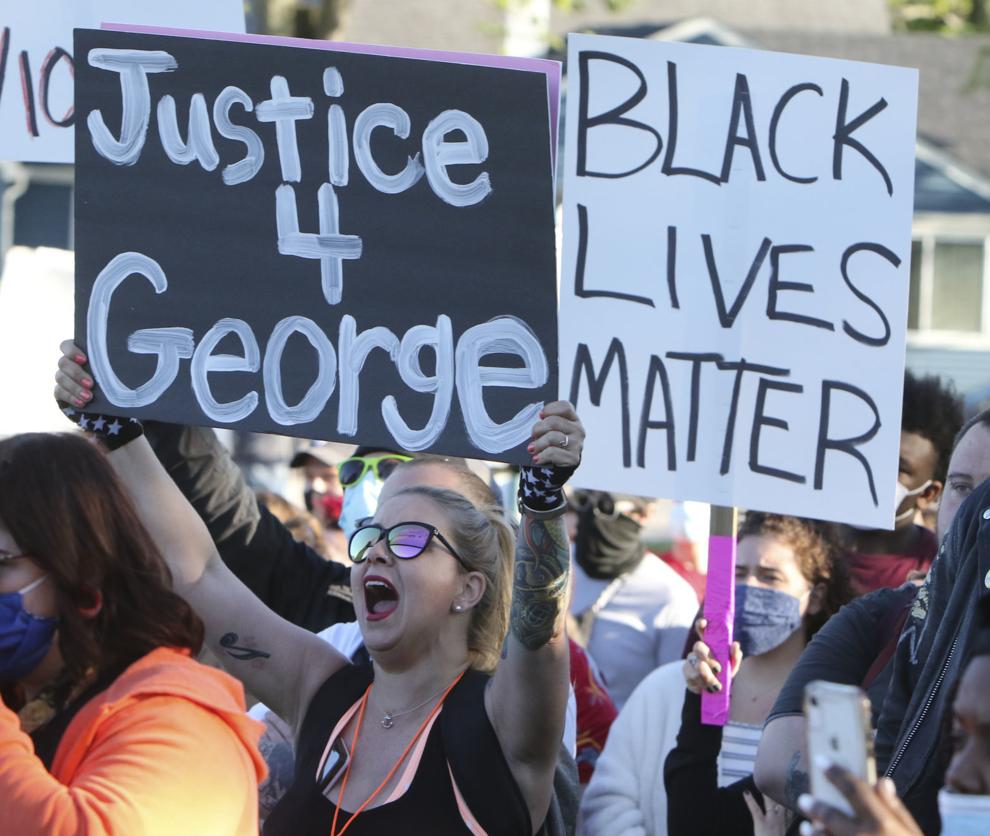 Protest in solidarity with Minneapolis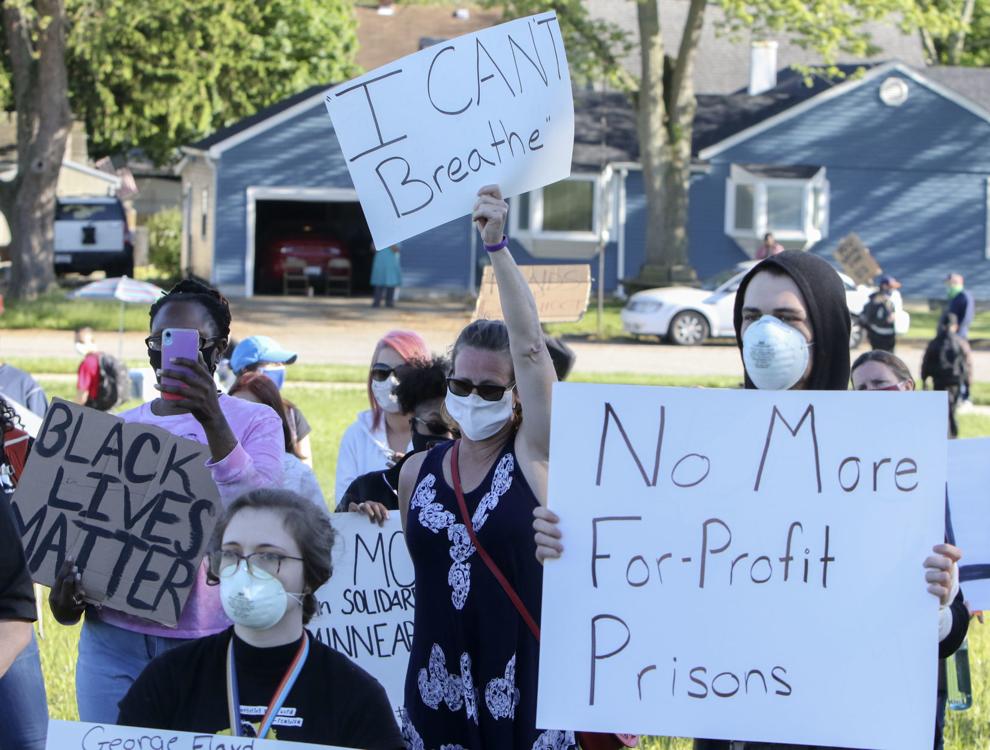 Merrillville protest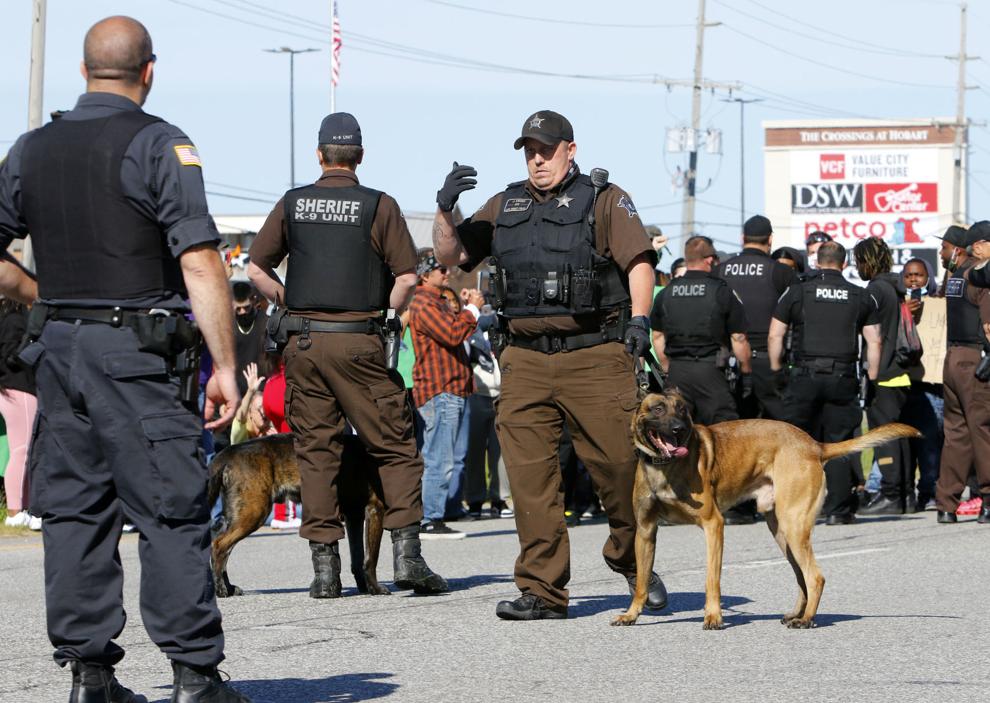 Merrillville protest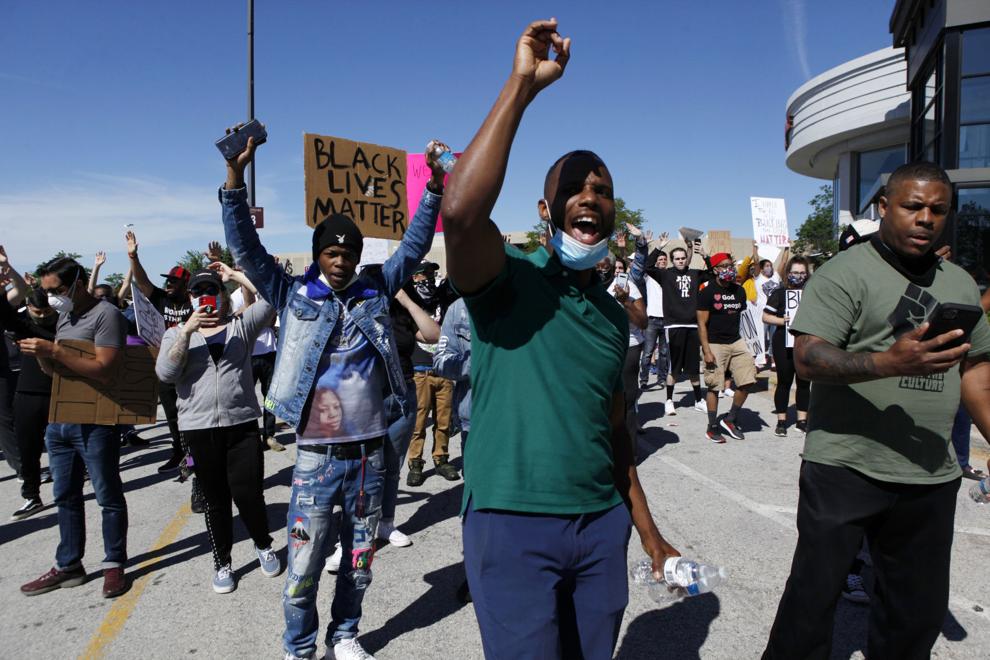 Merrillville protest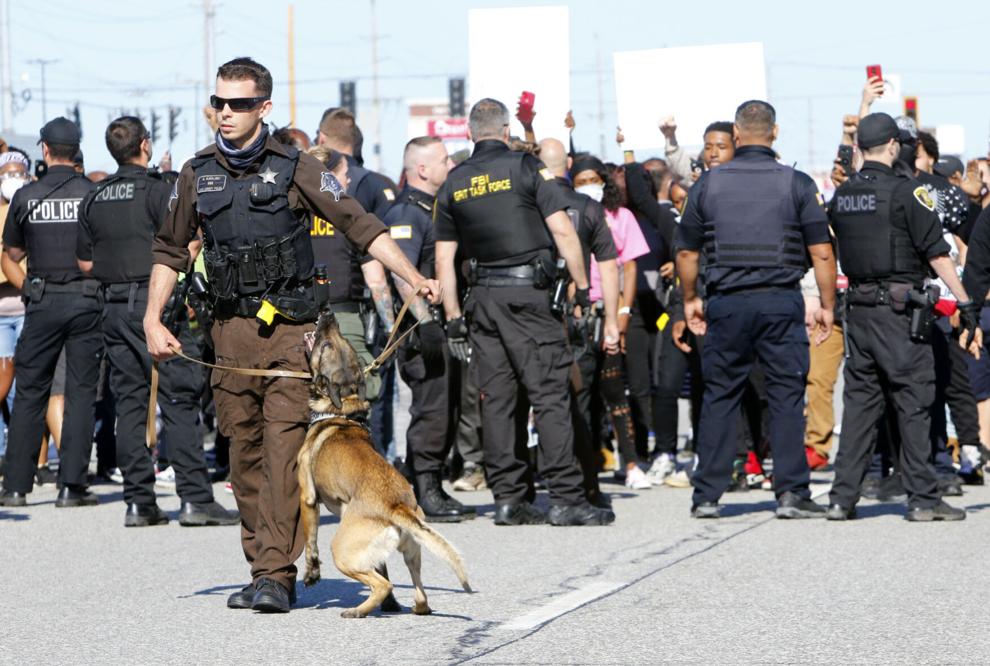 Merrillville protest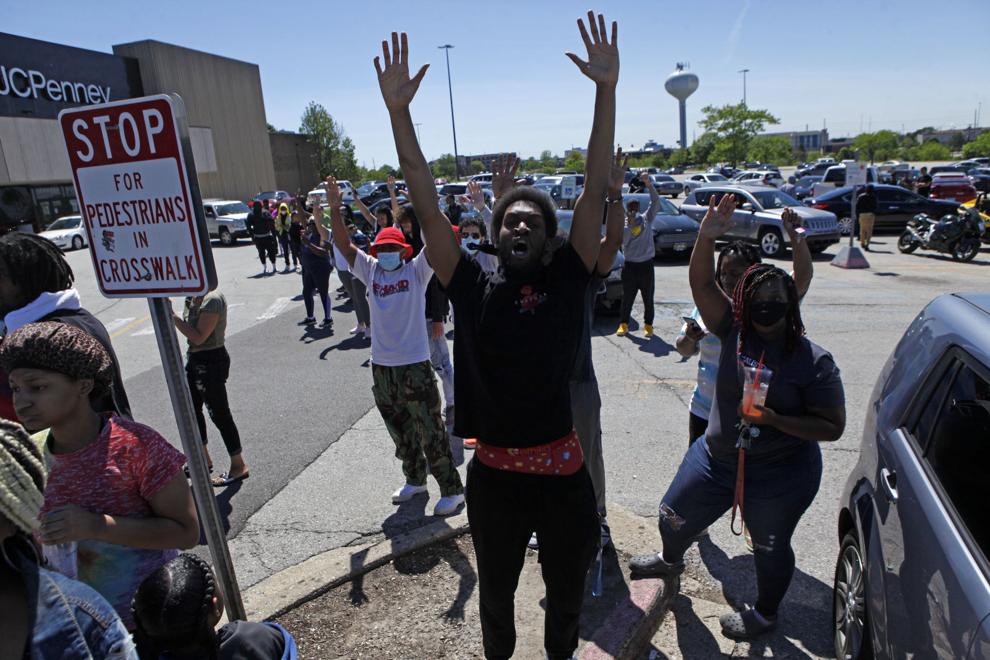 Merrillville protest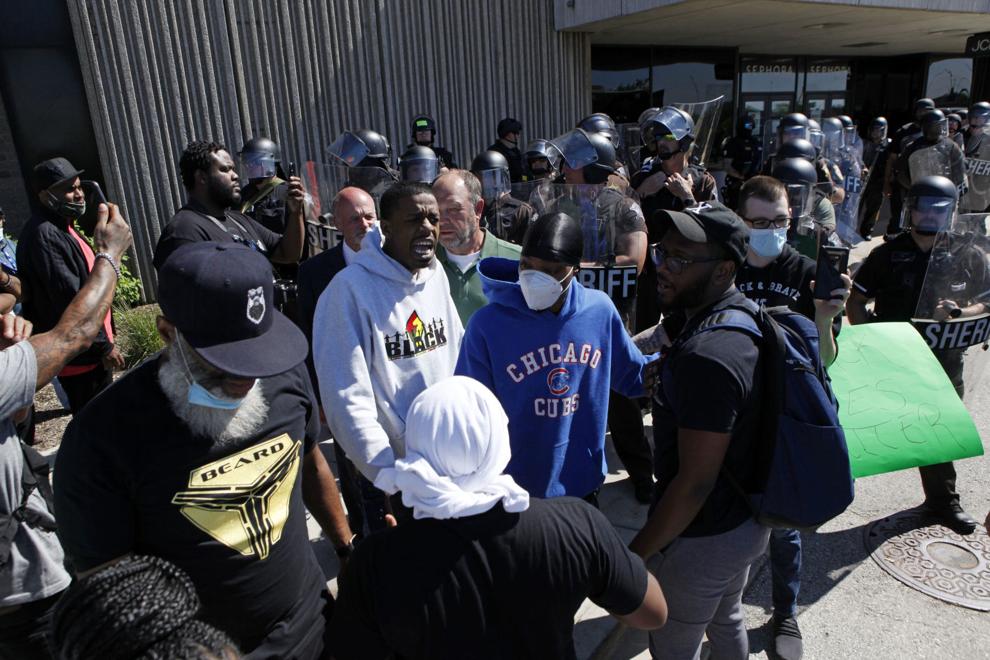 Merrillville protest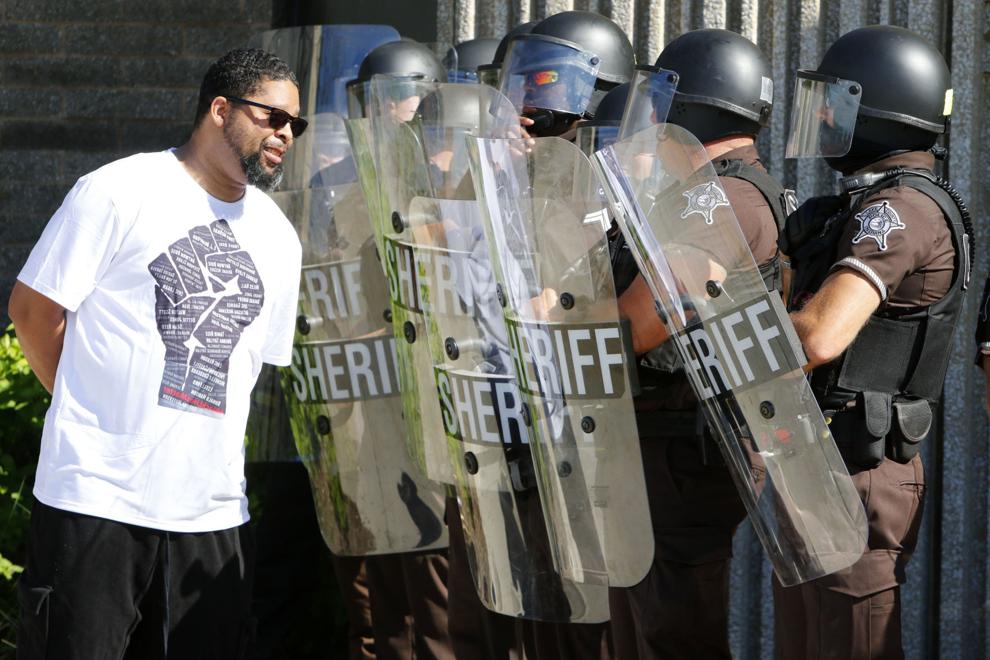 Merrillville protest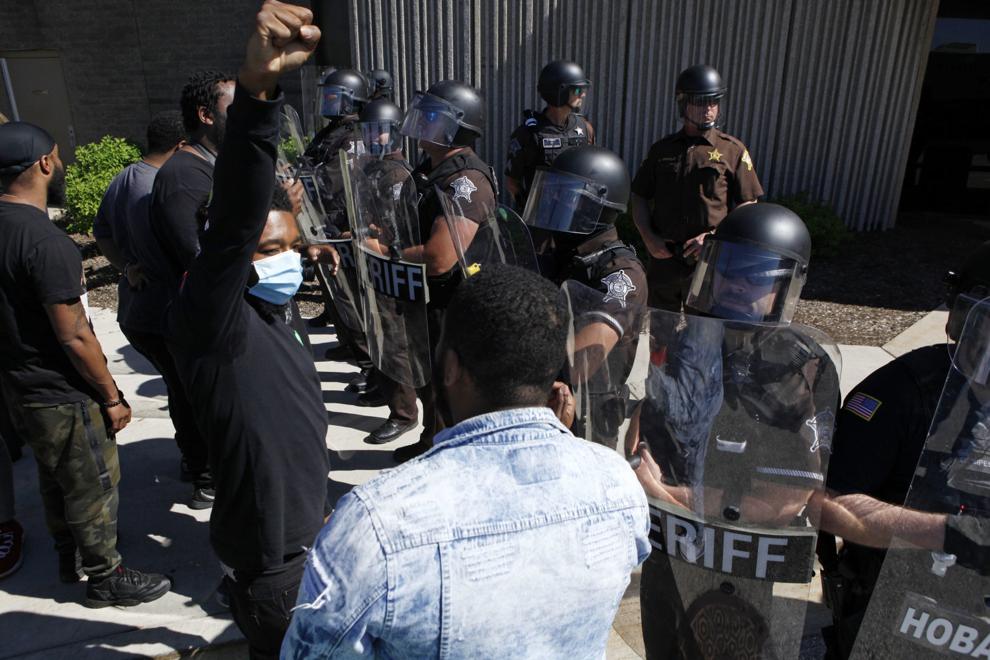 Merrillville protest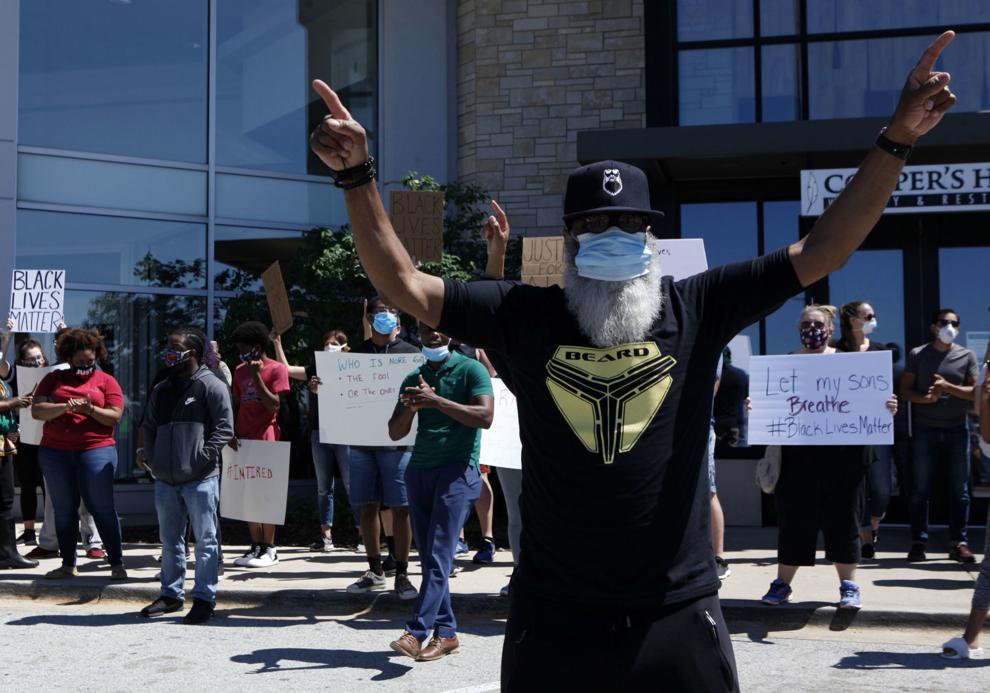 Merrillville protest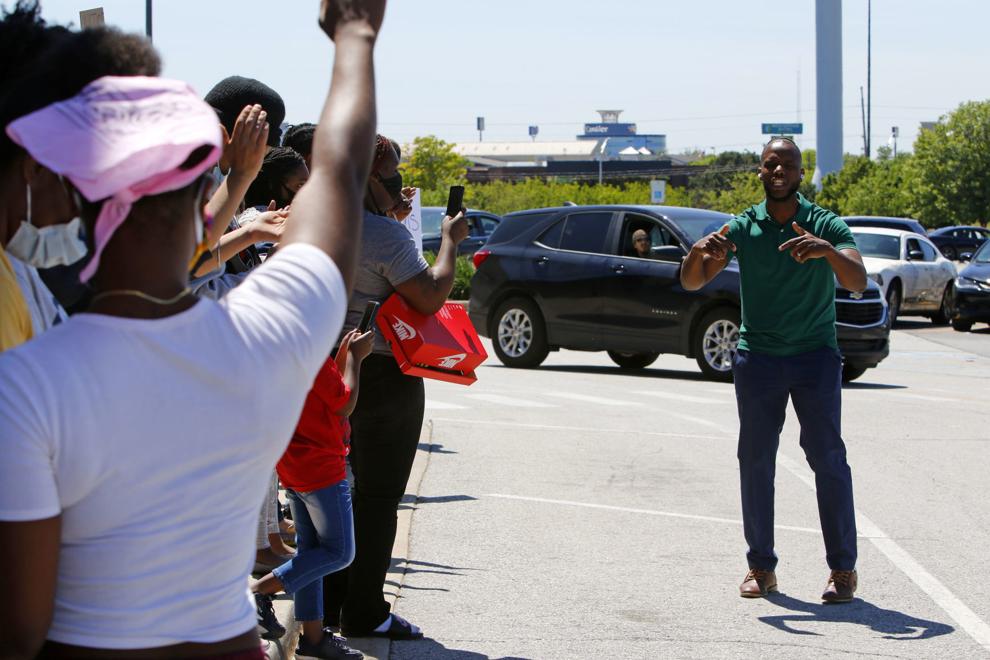 Merrillville protest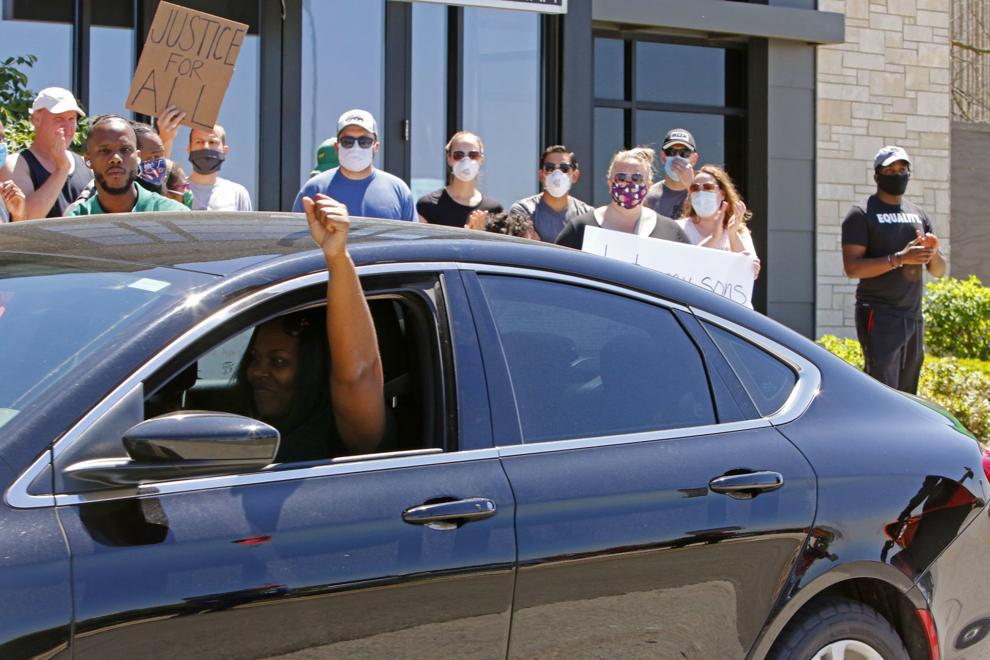 Merrillville protest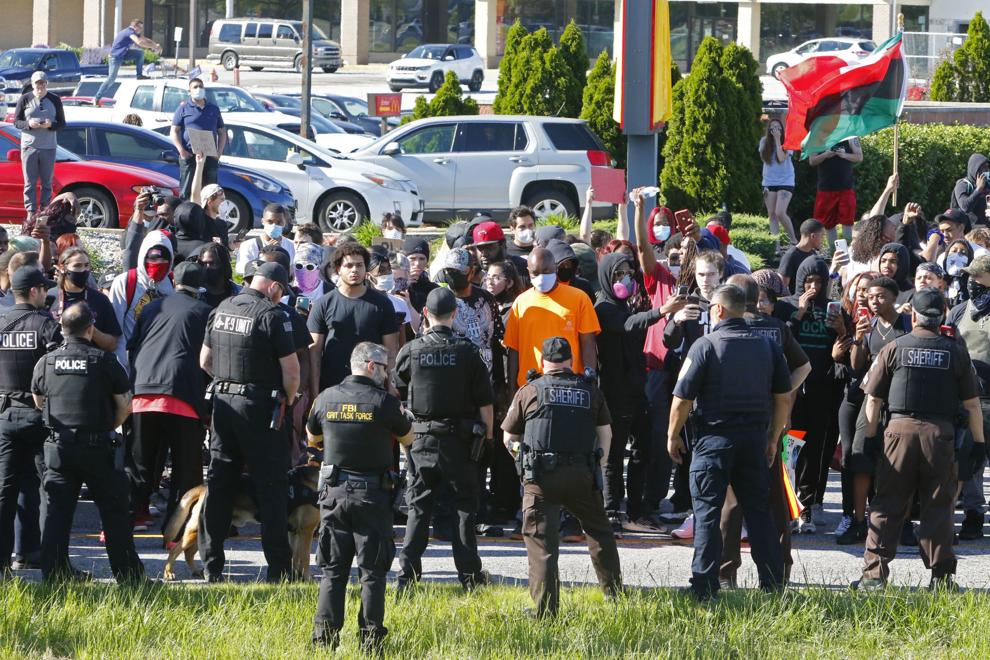 Merrillville protest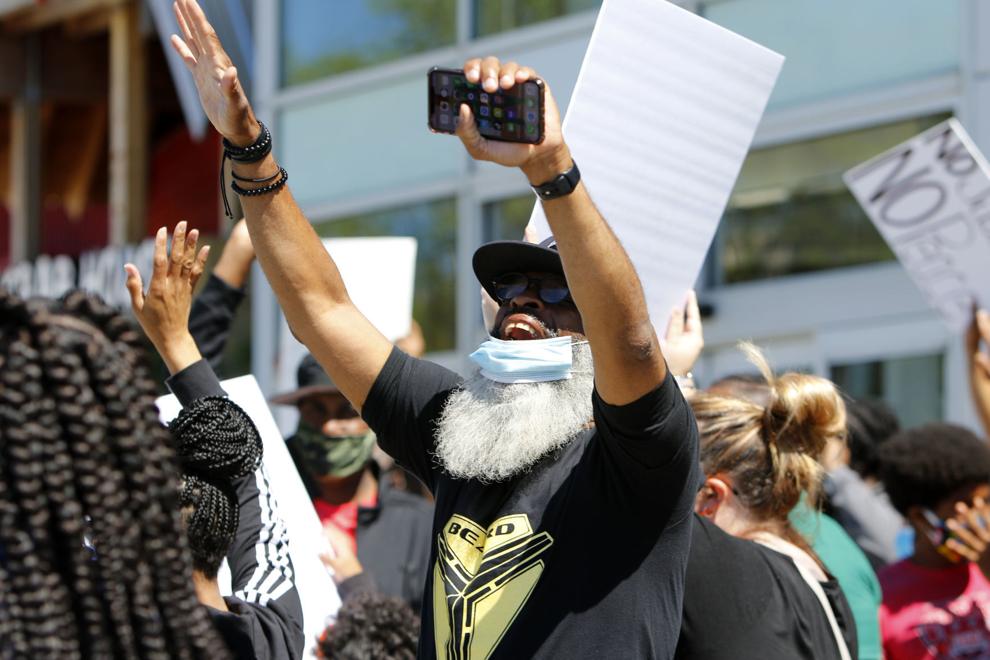 Merrillville protest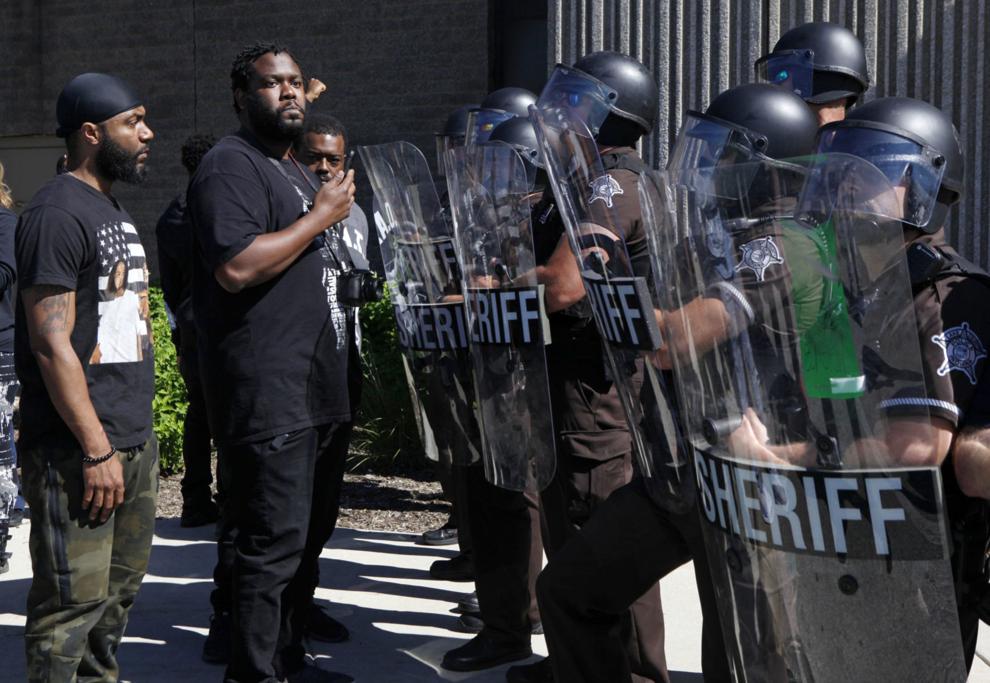 Merrillville protest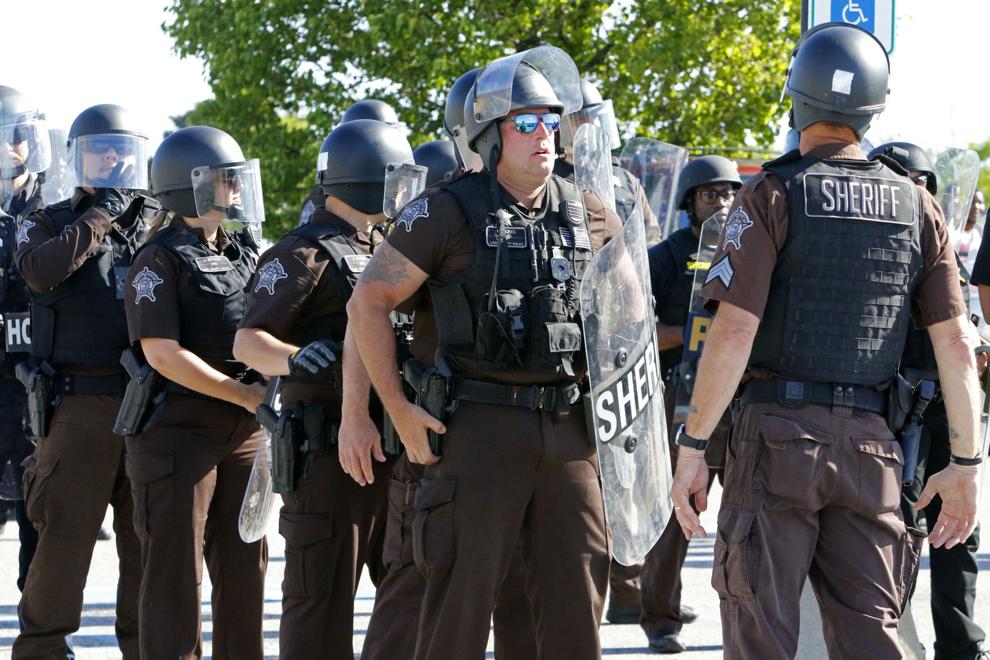 Merrillville protest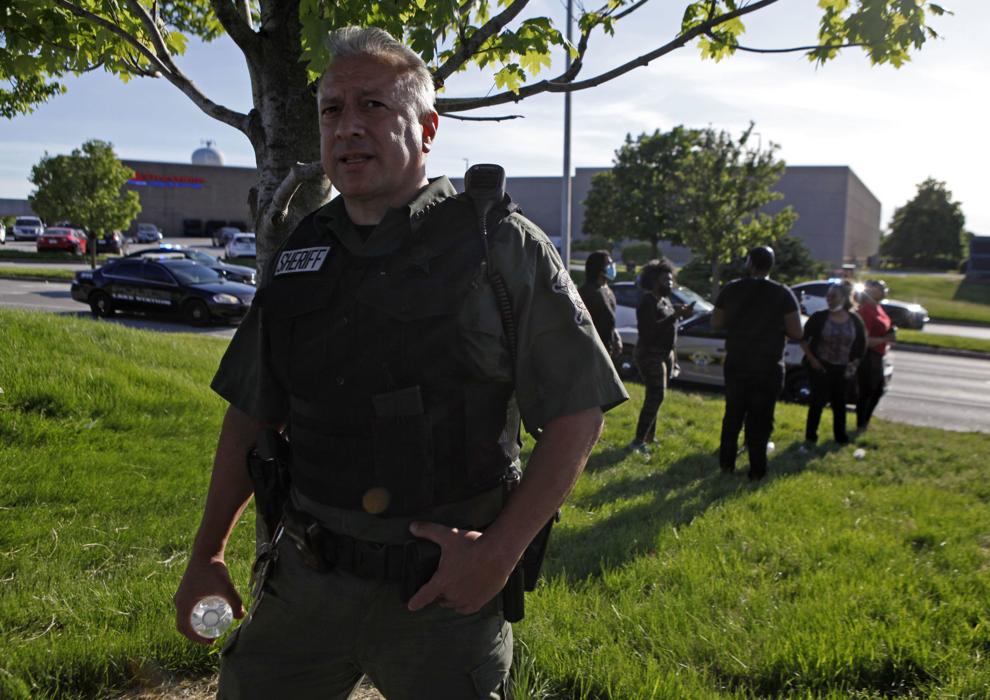 Michigan City protest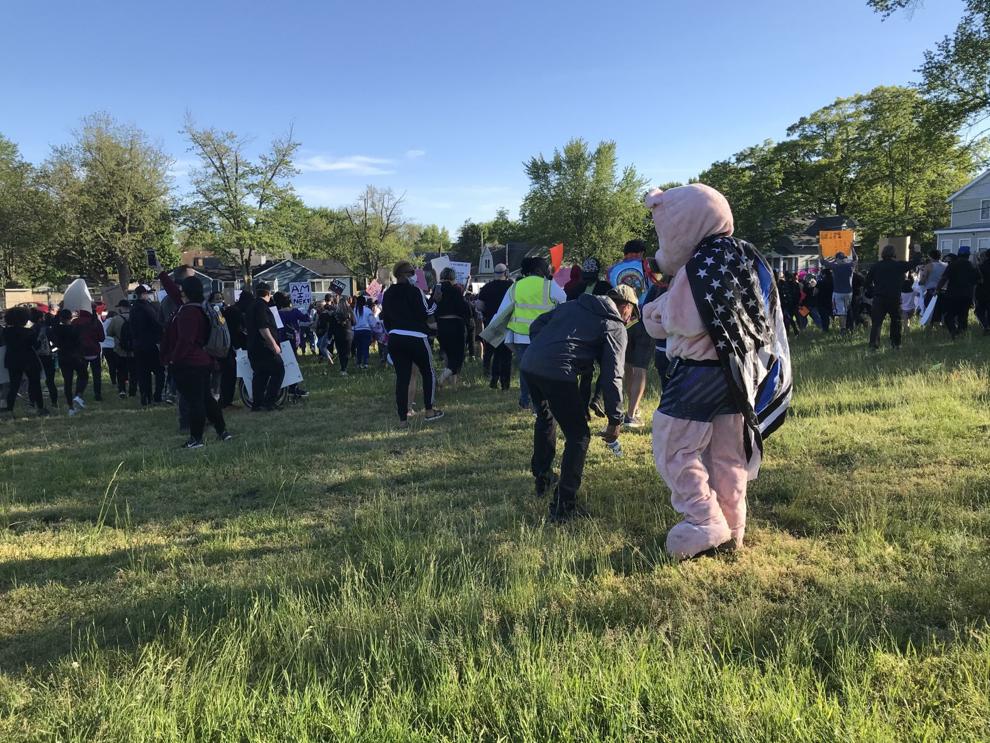 Standoff on U.S. 30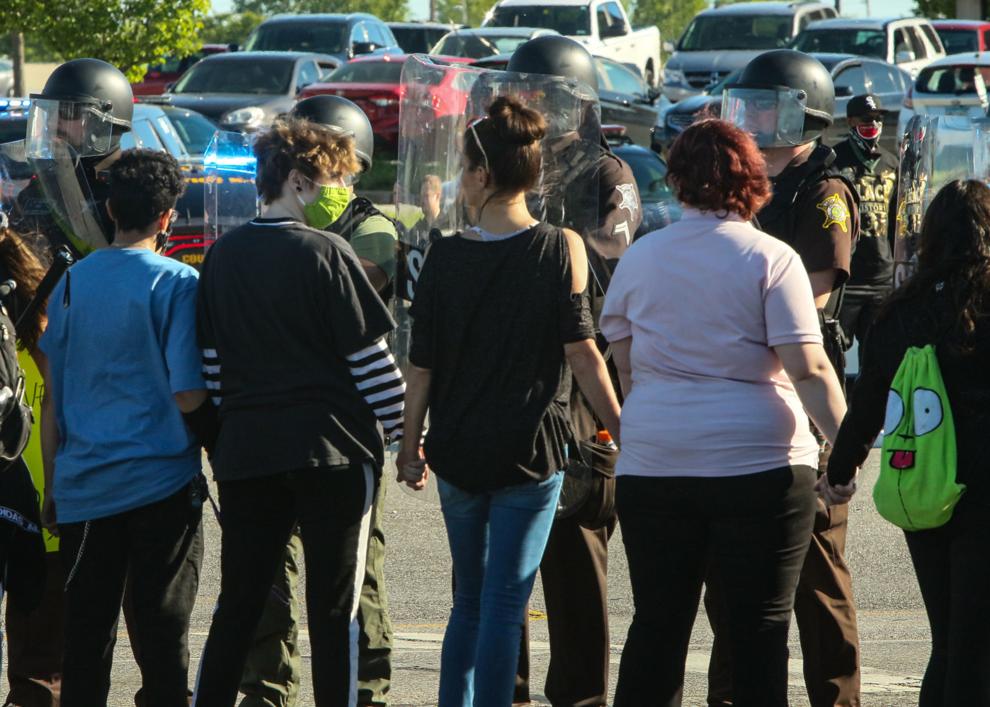 Standoff on U.S. 30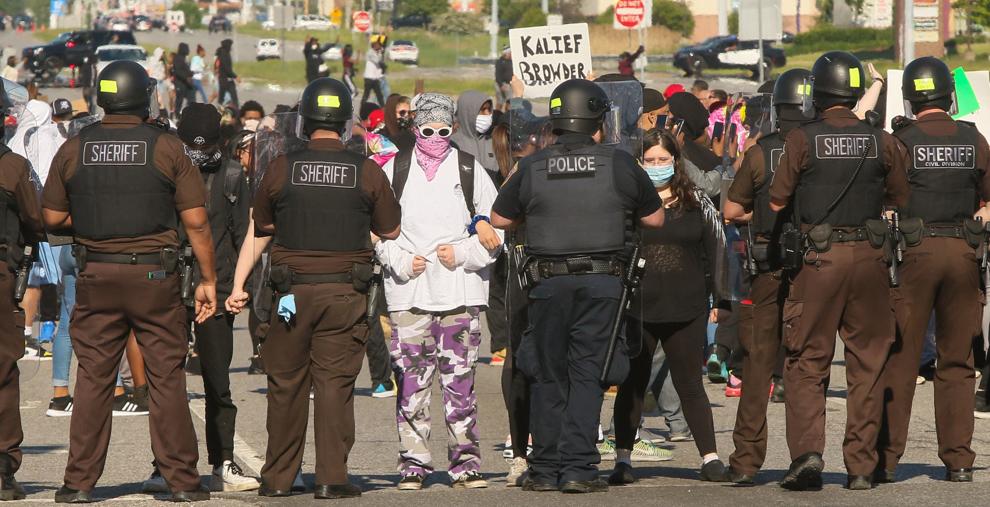 Standoff on U.S. 30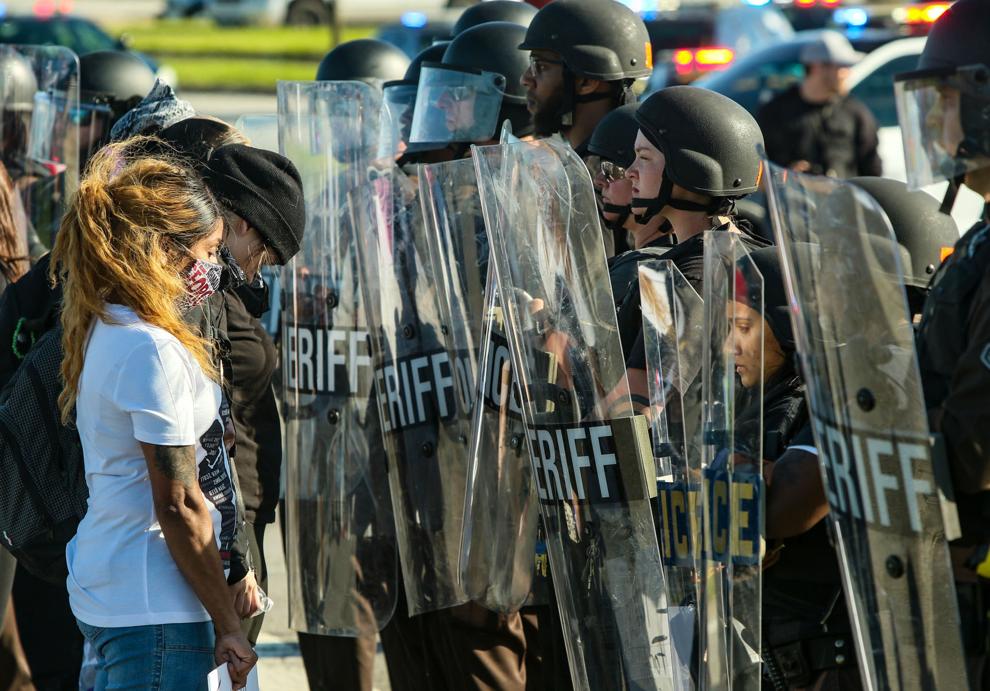 Merrillville Target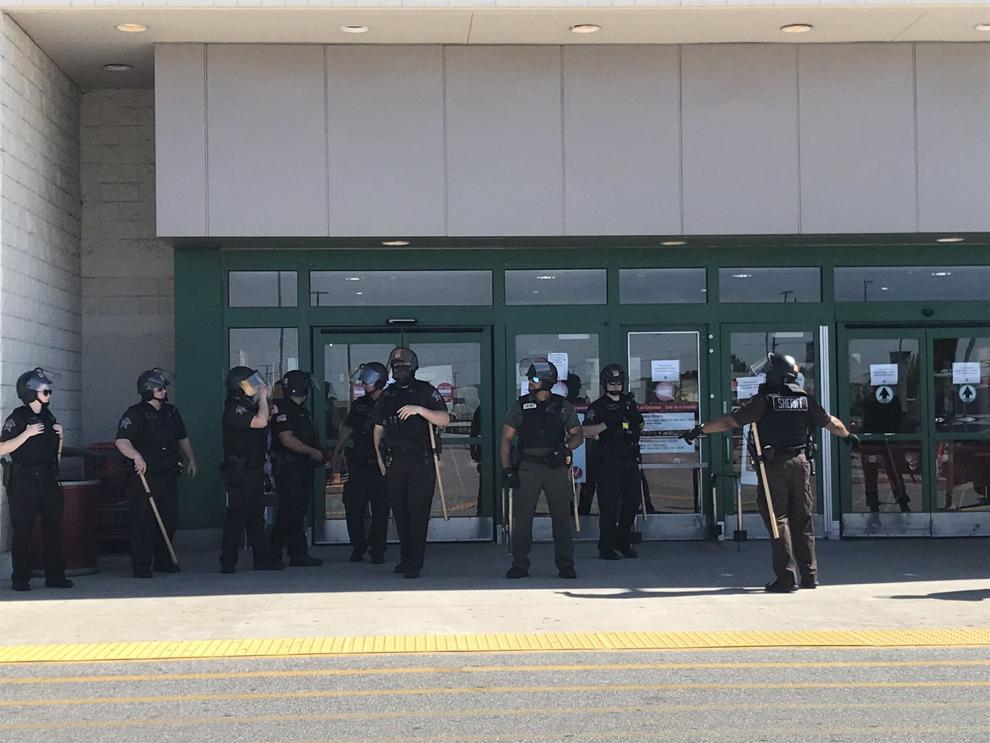 Merrillville protest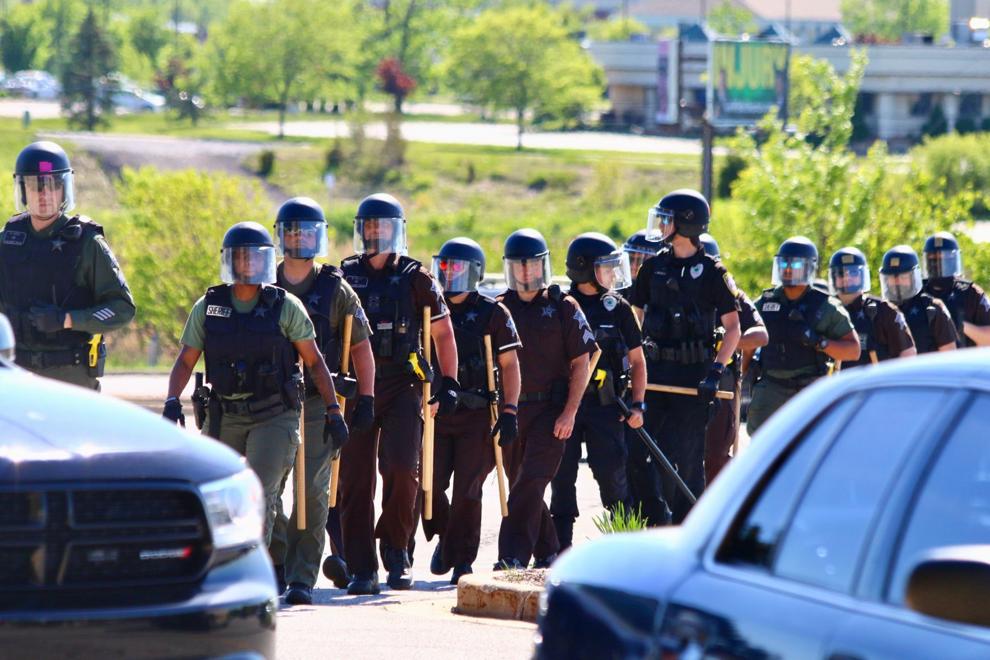 Merrillville protest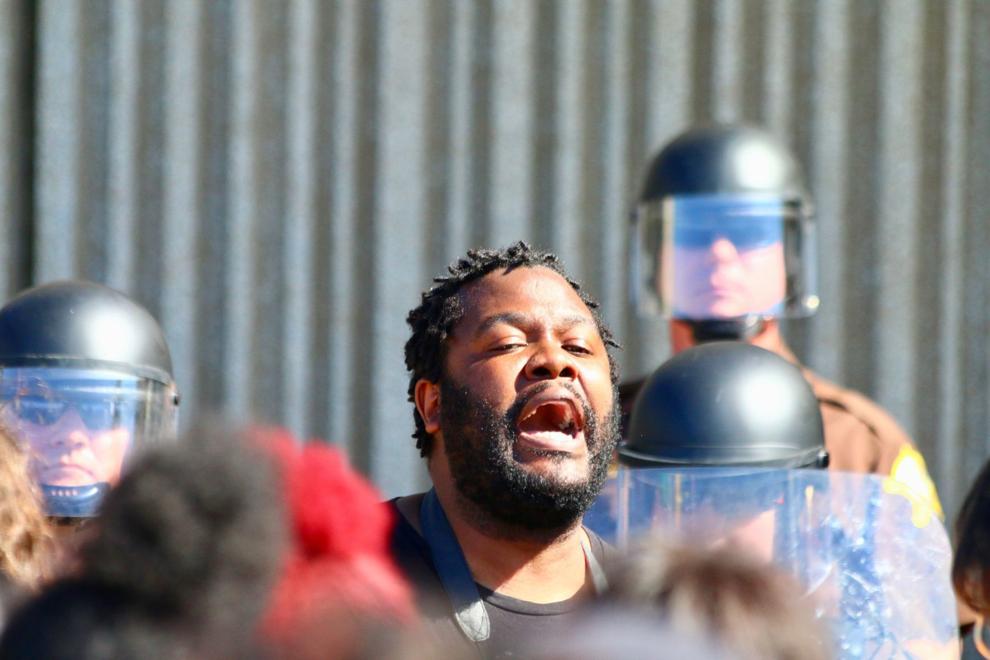 Merrillville protest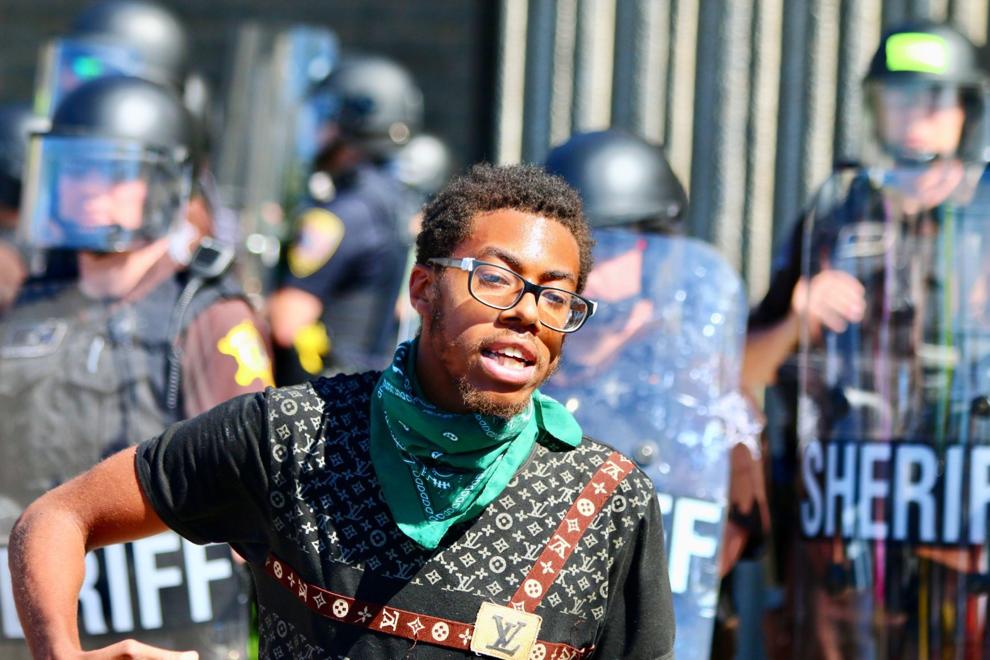 Merrillville protest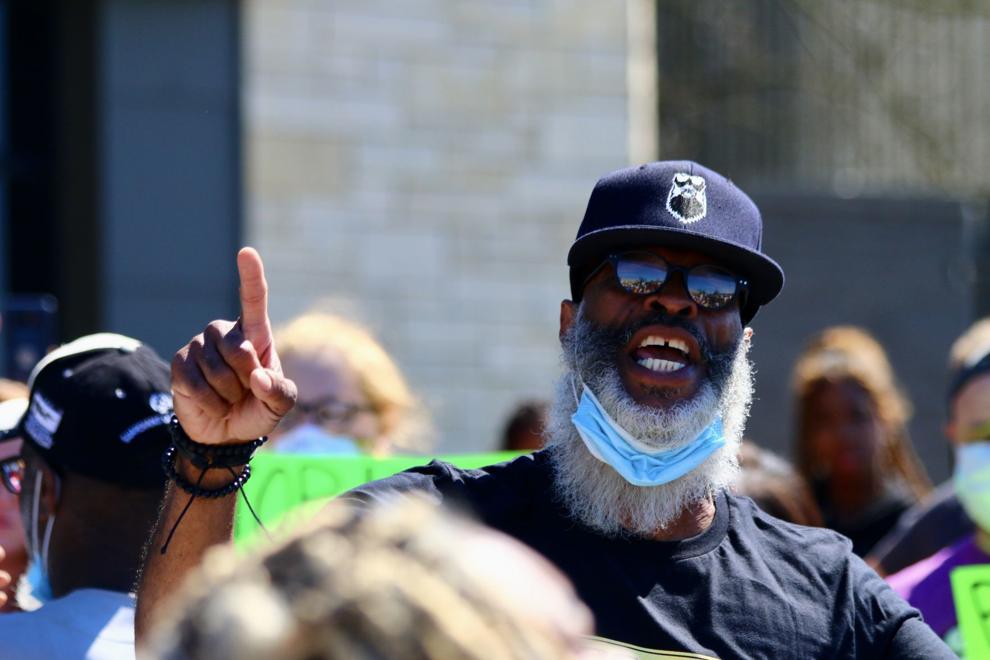 Merrillville protest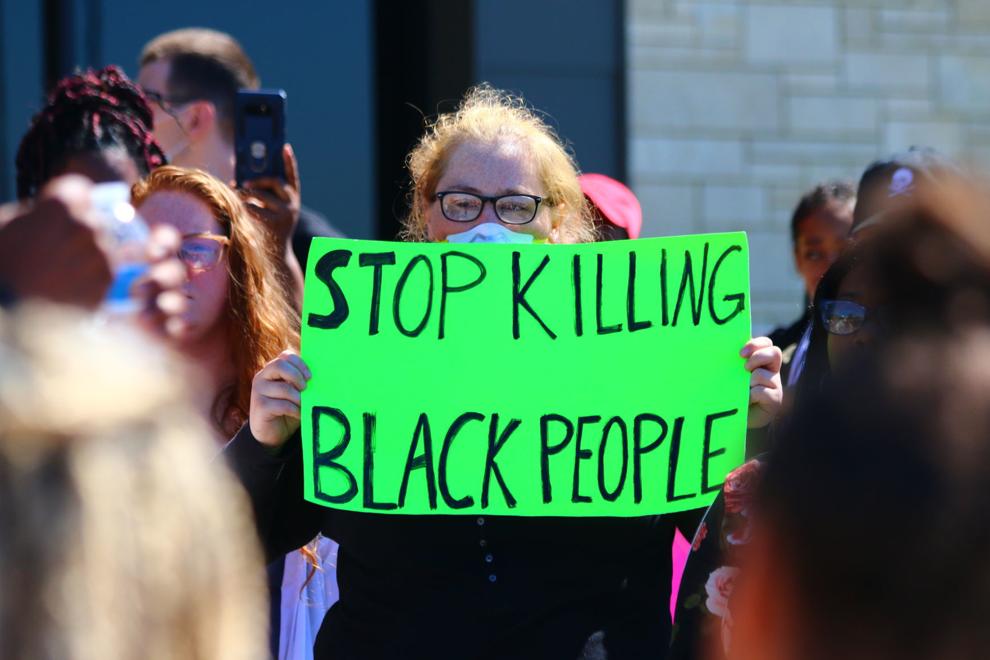 Merrillville protest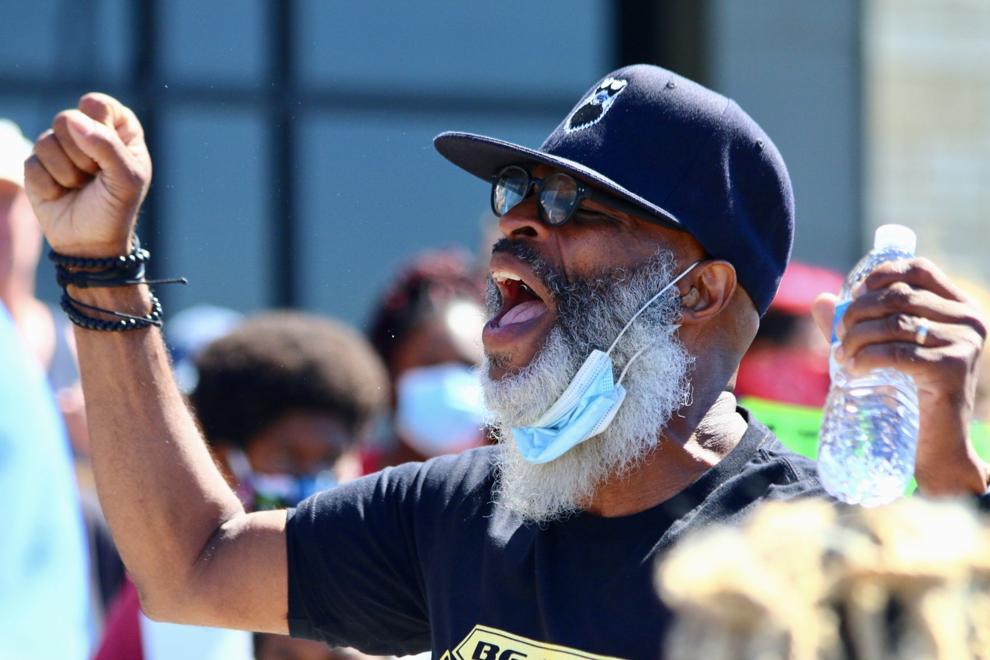 Merrillville protest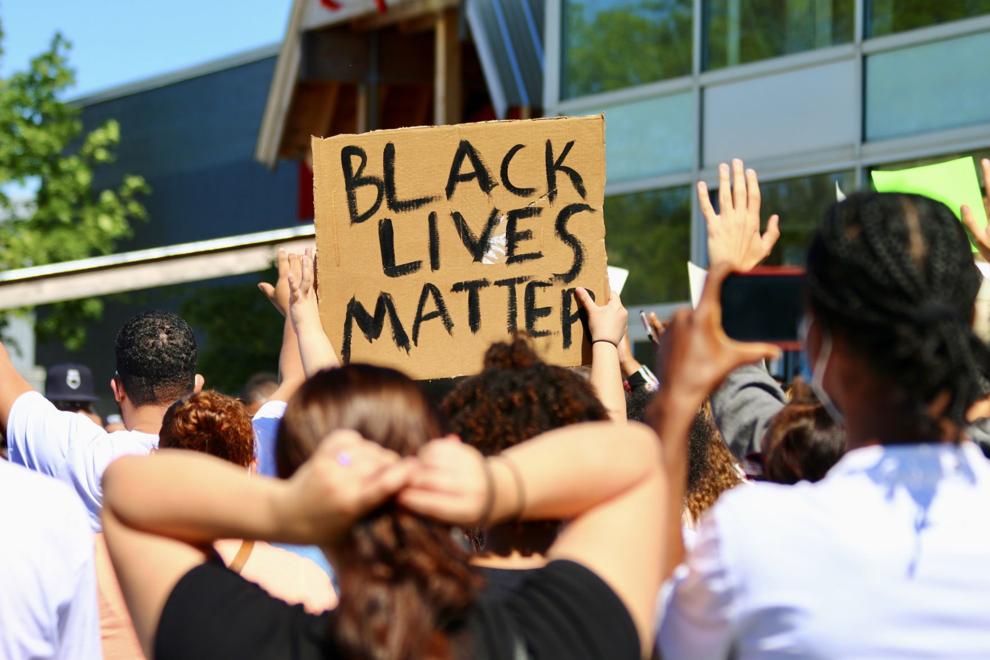 Merrillville protest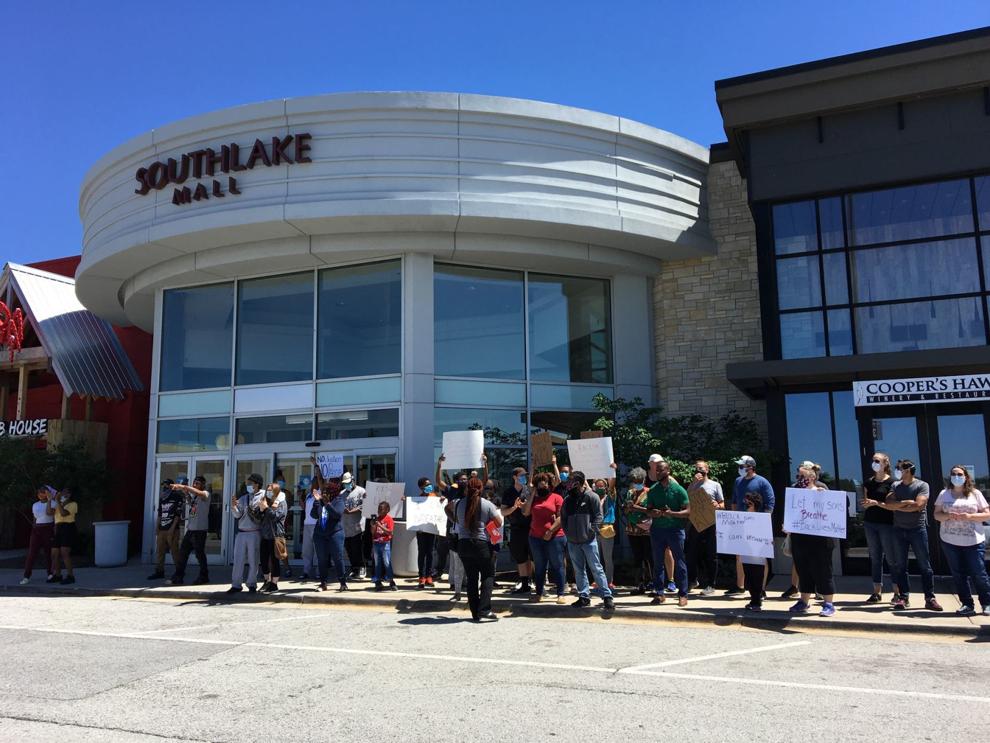 Hammond protests in solidarity with Minneapolis