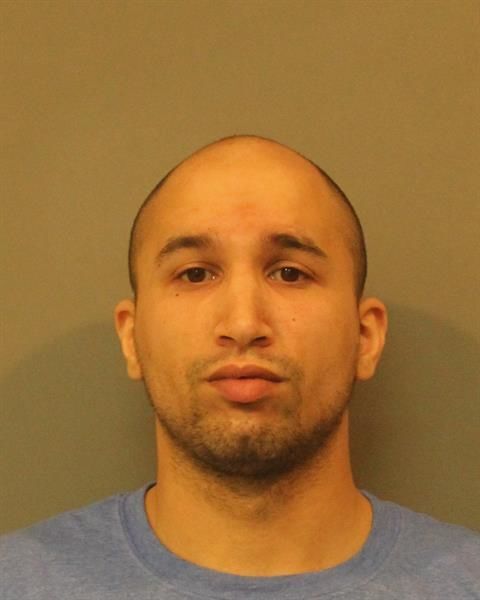 A man was charged with the death of his girlfriend's 5-year-old son in their Schererville home, court reports said.
Michael J. Tunstall, 26, was charged with murder and aggravated battery, according to Superior Court of Lake County records.
"In my 27 years in law enforcement, I have seen many types of tragedy," said Lake County Sheriff Oscar Martinez Jr. "But as a police officer, the death of a child is always particularly difficult to accept."
On Thursday Lake County police were conducting a death investigation of a 5-year-old boy who was under Tunstall's care. An officer responded to Franciscan Health in Dyer where the deceased boy's body was being held.
The officer saw what appeared to be fresh bite marks and some bruising on his body and questioned Tunstall.
Tunstall said he had been with his girlfriend and her children that day. After being out for a time, the group returned to his girlfriend's home in Schererville with her children to eat. At the residence was the girlfriend's sister, who is also the homeowner, her child and a third relative, court records said.
Tunstall told police that after the mother left for work that afternoon, the boy woke up from a nap vomiting. He said he took the child to the bathtub where he became unresponsive and alerted the homeowner, who was downstairs.
The homeowner told police when she went into the bathroom, she saw that the boy's lips and fingertips were blue and performed CPR. She said she did not see or hear anything prior to seeing the child in the bathroom.
When asked about the bruises and bite marks, Tunstall said he played a "bite game" with the boy, which he did to "calm him down," court documents said.
However, the Lake County Coroner's Office reported the boy had died of blunt force trauma to the head and torso/abdomen. The boy had multiple head injuries and a ruptured left lung which had resulted from multiple heavy strikes to his head and body, court reports said.
The examination showed that the injuries happened about four hours after the child last ate with the majority of injuries happening one hour before death.
Police confirmed the mother was not home at the time of the incident after verifying with her employer that she was at work at the time and left the business around 5:46 p.m. Thursday after receiving a call from home.
This information placed Tunstall as the only adult around the children during the incident, court records said.
Tunstall was arrested Friday afternoon and is currently in custody at Lake County Jail without bail, according to the Lake County Prosecutor's Office.