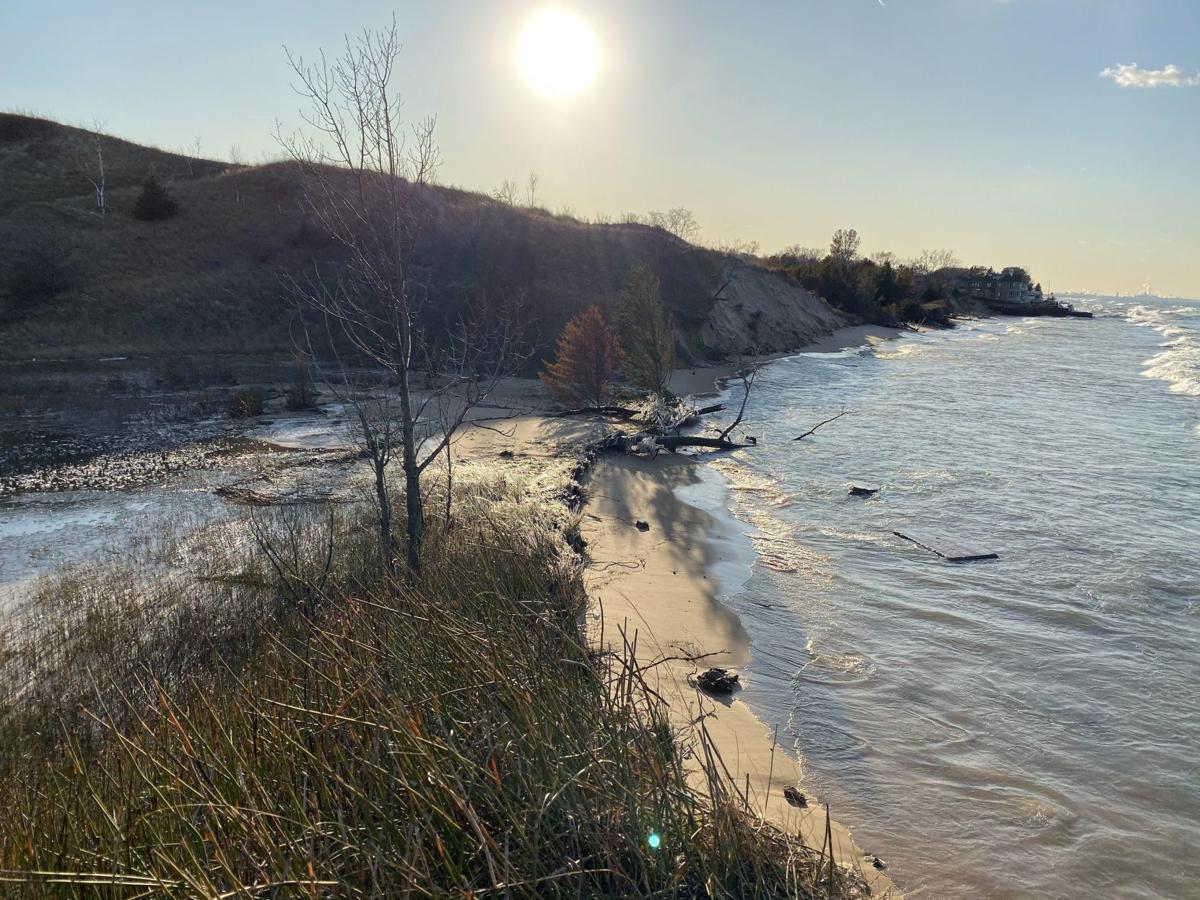 PORTAGE — Portage's new mayor has declared an emergency at Portage Lakefront and Riverwalk, asking for state and federal agencies to act quickly to save the disappearing Region beach.
Mayor Sue Lynch on Friday joined Porter County, Ogden Dunes and Beverly Shores officials in declaring emergencies on their respective lakefronts as a result of the worsening erosion problem occurring along the Lake Michigan shoreline.
The emergency declaration will remain in effect for seven days, in which the Portage Board of Public Works and Safety will consider extending the emergency indefinitely.
"Indiana Dunes National Park is a gem, and it must be protected," Lynch said. "I am declaring this emergency because we need to act before it is too late. I am calling on the state and federal governments to work with surrounding communities to address this serious public safety issue."
The declaration directs Portage municipal officials and staff to "exercise the utmost diligence in the discharge of duties required of them for the duration of the emergency and in execution of emergency laws, regulations and directives, both state and local."
All residents and visitors also are asked to comply with emergency measures to save Portage Lakefront and Riverwalk, as well cooperate with officials and disaster service agents as they implement emergency operations plans.
On Dec. 17, the Porter County Board of Commissioners declared an emergency and issued travel restrictions in Beverly Shores because of erosion. The restrictions include limiting speeds along Lake Front Drive in Beverly Shores.
The emergency declaration came a week after the Indiana Dunes National Park temporarily closed down the western portion of the parking area and all beach access at the Lake View area in Beverly Shores. The closure will last through May 1 or further notice.