Following a tripling of coronavirus cases in LaPorte County, the Michigan City mayor declared a local disaster emergency and issued an executive order instating a curfew.
On Tuesday Mayor Duane Parry announced Executive Order 04-2020 that was to go into effect at 12:01 a.m. Wednesday for Michigan City residents, according to the mayor's office.
"To the citizens of our community, over the past week the number of people living in LaPorte County that have become infected with the COVID-19 virus has increased over 300%," Parry said. "As your mayor, I cannot stress enough that the actions we take now through the next several weeks will help curb the spread of this virus and save lives. There is nothing that I won't do as mayor to protect our residents at this very critical time."
LaPorte County has a total of 25 coronavirus cases as of Tuesday. On March 31, LaPorte County had recorded eight positive cases.
During this time, Michigan City police are empowered to disperse gatherings and can order residents to vacate closed areas of the city's parks, the executive order said.
It also further enforces the stay-at-home order with a mandatory curfew from 10 p.m. to 5 a.m., in which no one is allowed to remain on or loiter in a vehicle on city streets or public places during this time. Those exempted are residents traveling for essential work purposes, people seeking services of a health care operation or anyone engaged in essential travel, officials said.
Residents in high-risk demographics like seniors and those with medical conditions are urged to avoid all public gatherings and to minimize travel as much as possible.
Out-of-state individuals arriving into Michigan City are required to self-quarantine for 14 days and the order prohibits the use of rentals or commercial lodging for vacation or leisure. Likewise, nonessential businesses must cease operations and delivery and pick-up is encouraged for essential items, officials said.
In addition, essential businesses were ordered to implement social distancing and limit hours of operation, including prohibiting more than two customers per 1,000 square feet of the retail space. Essential business larger than 75,000 square feet must limit 150 customers at a time and businesses with 2,000 square feet or less can only allow five customers at a time, the executive order said. Shoppers are asked to only have one person per family when visiting an essential business.
Washington Park and Pullman Skate Park will also be closed and all playgrounds in the city will remain shut down.
However, areas for passive activity like walking and jogging such as Gardena Park, Striebel Pond and the Michigan City Police Department walking facility will remain open. In addition, the Marina will be open with free boat launching services from 5 a.m. to 3:30 p.m. during designated days at Michigan Boulevard and West 6th Street. For more information, boaters can call the Michigan City Port Authority at 219-872-1712.
The executive order will be in effect until 11:59 a.m. April 14, unless the council extends it to May 4, according to the mayor's office.
Gallery: Feeding the Region's front-line COVID-19 fighters
Feeding the front lines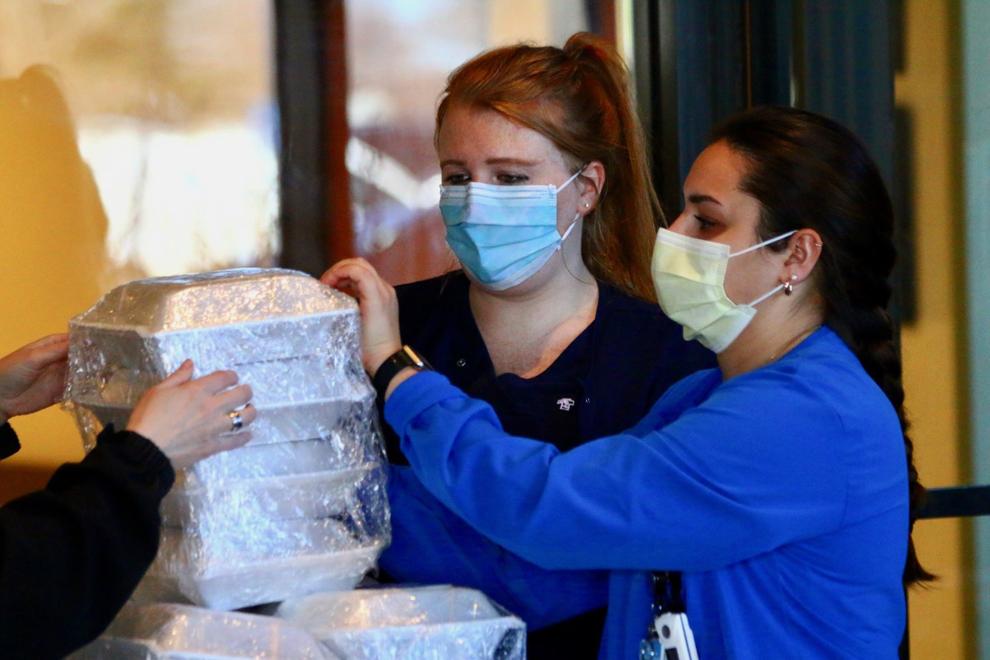 Carryout for a cause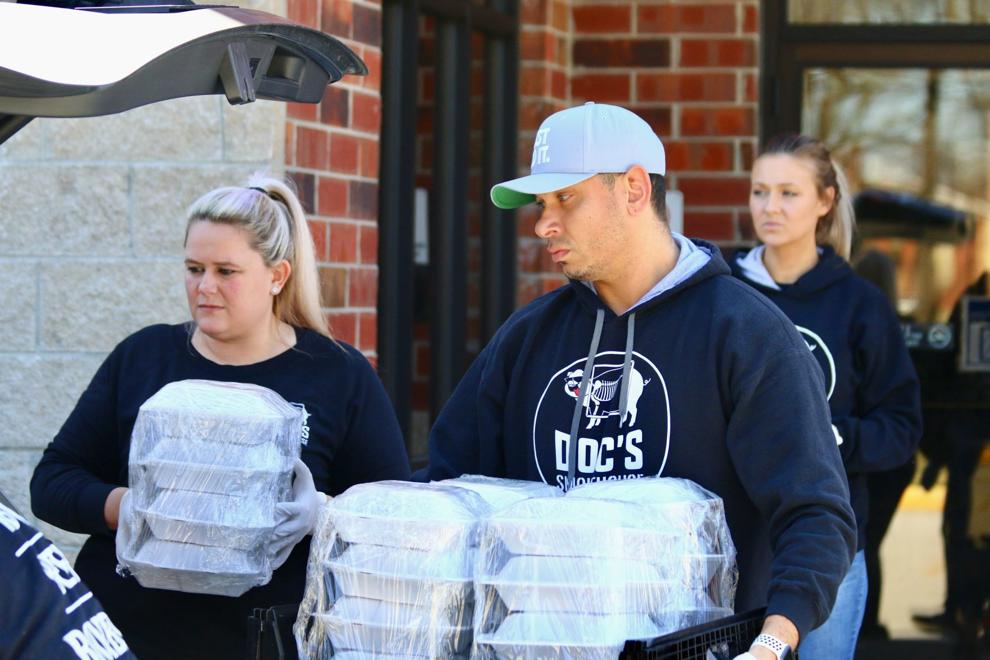 Masked benefactor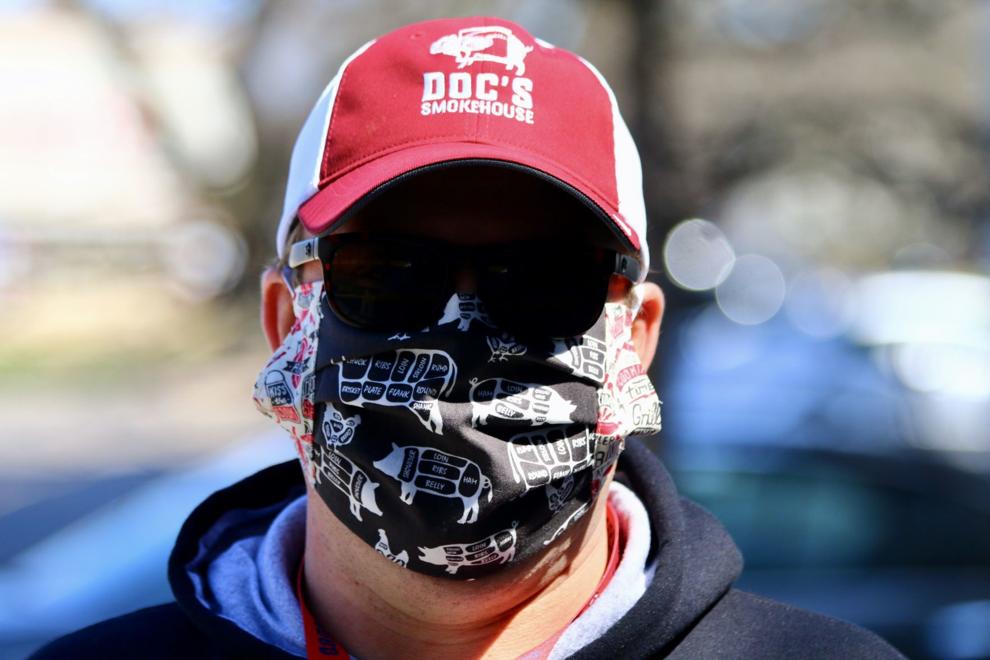 Handing off good will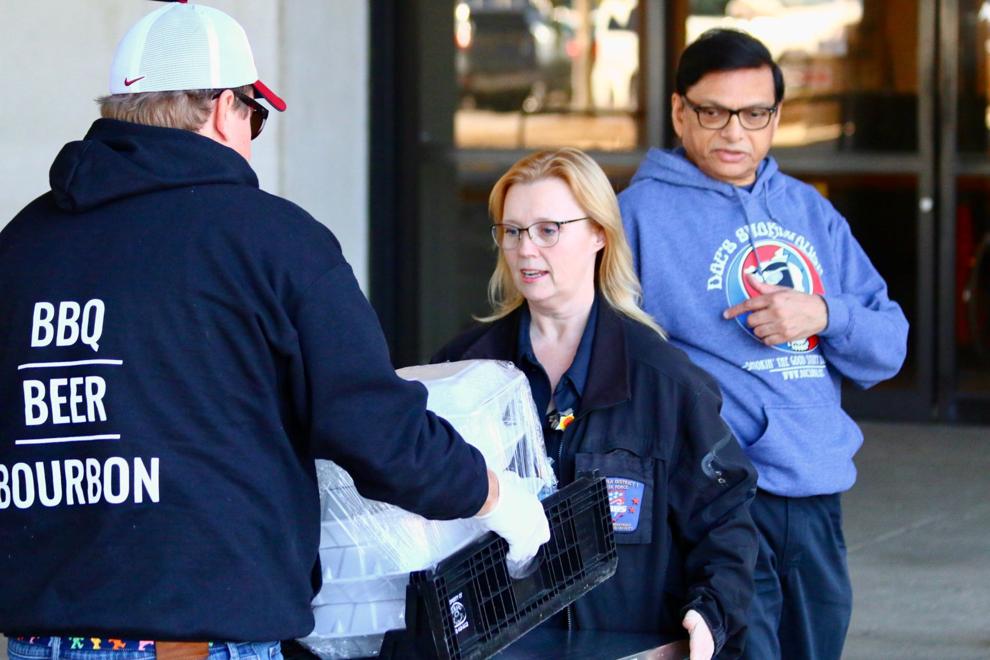 Hands-on charity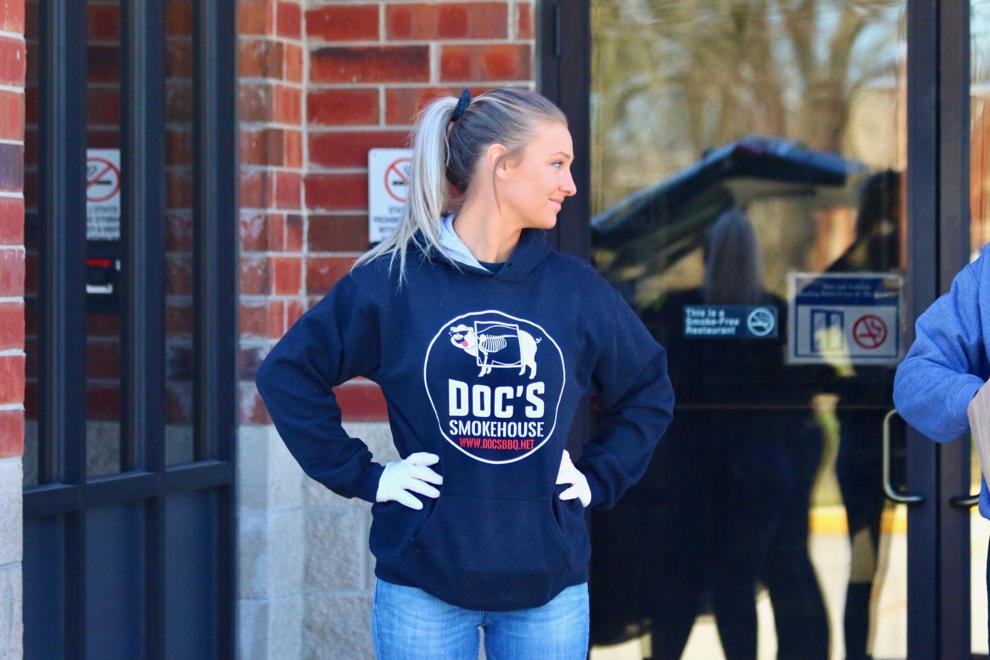 Thumbs way up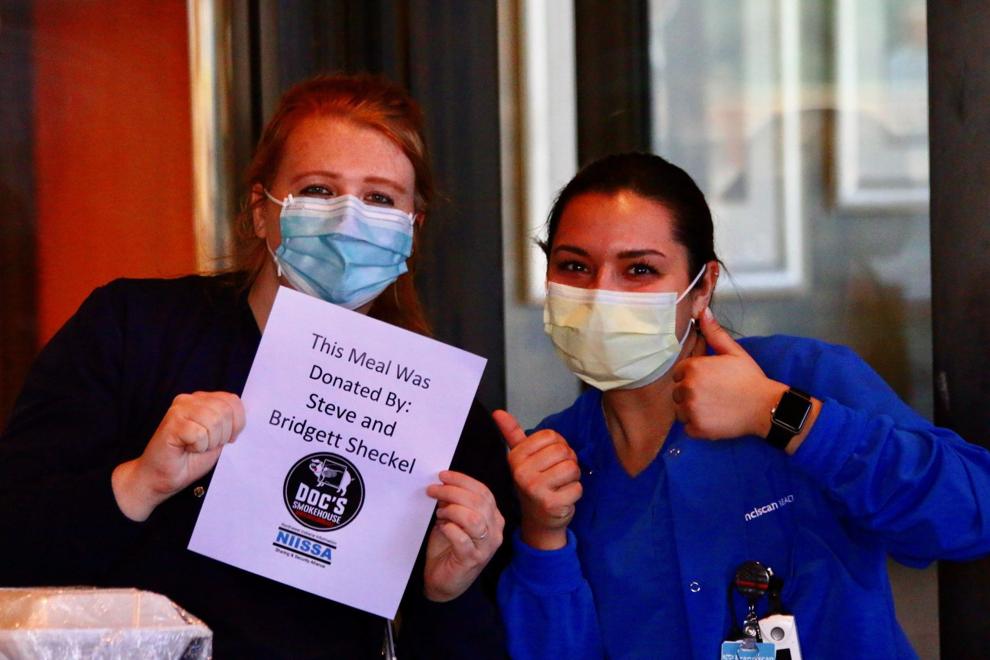 Front-line fill-up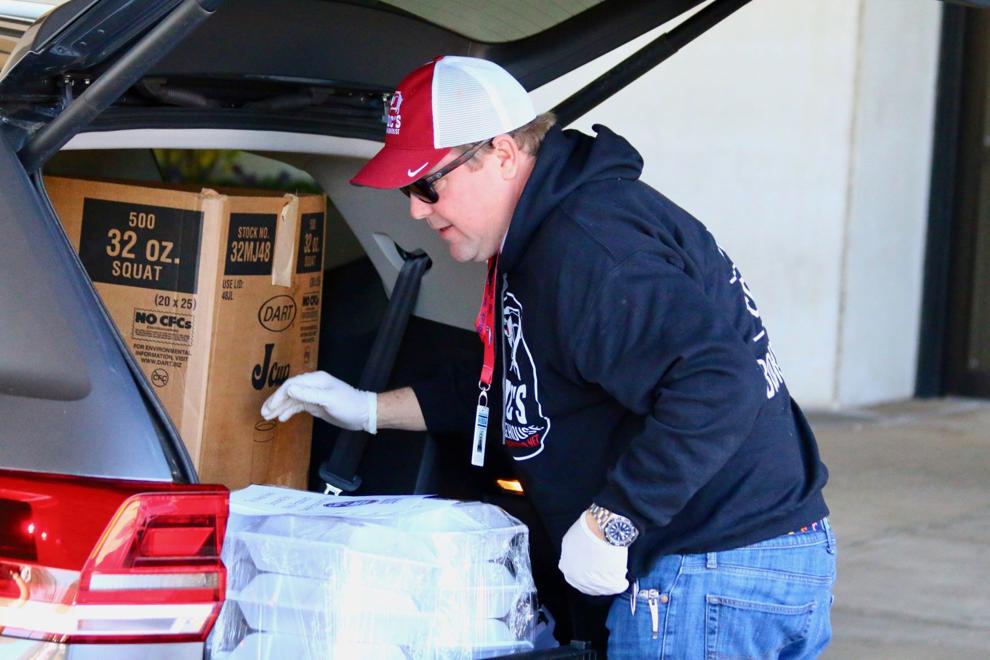 Elbow bump
Showing the flag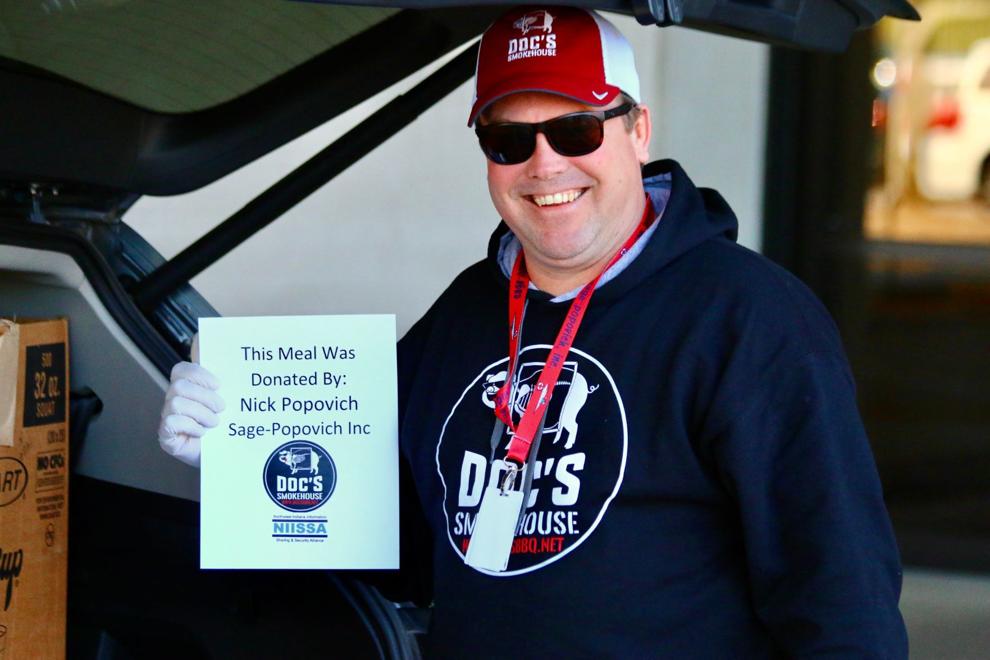 Delivering the goods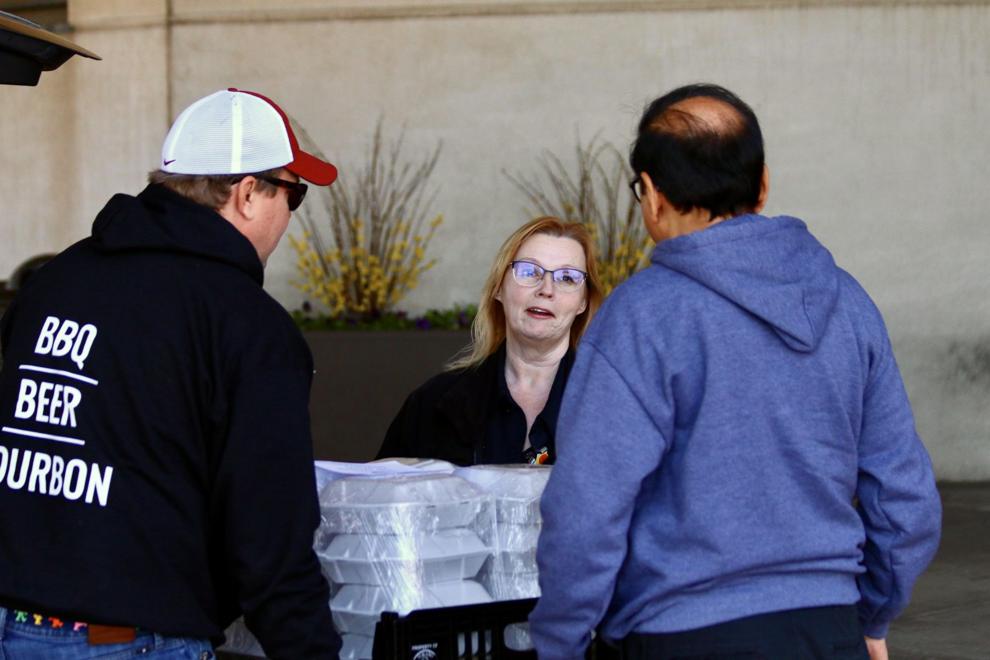 Grabbing the grub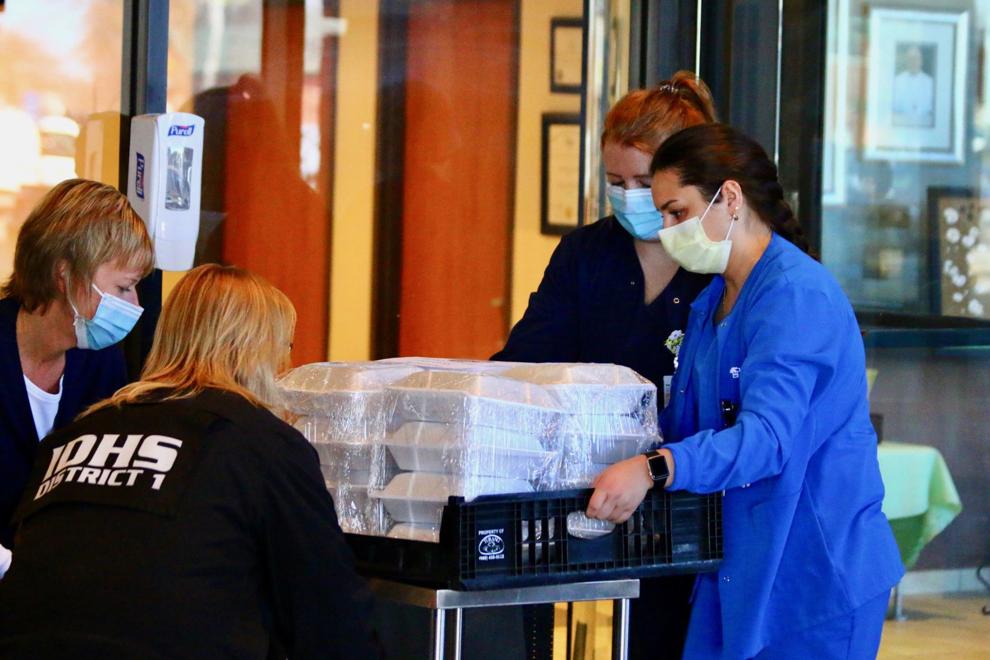 Getting their food on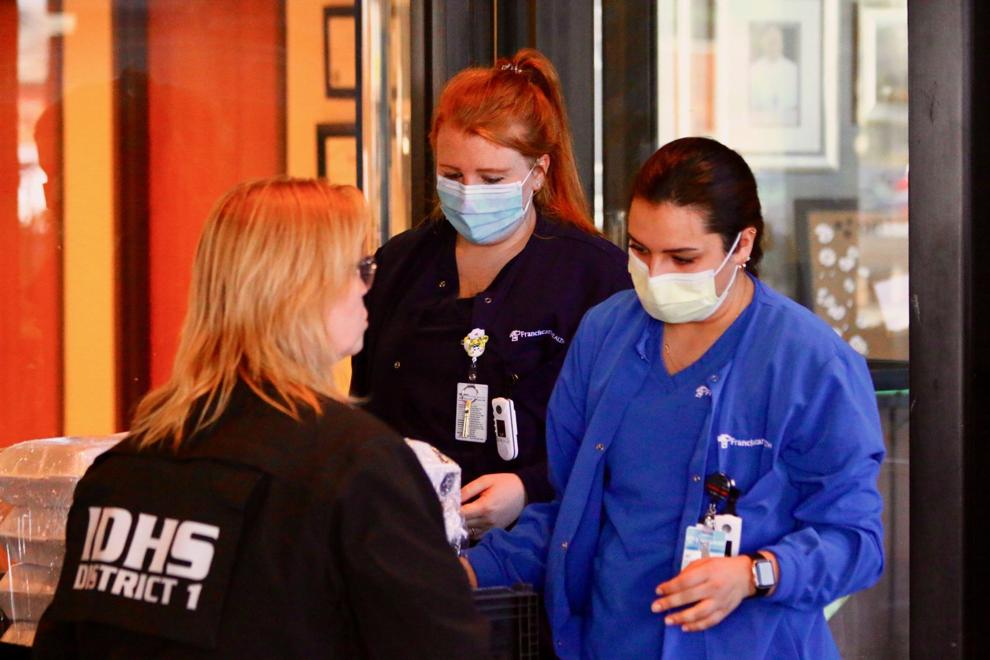 Special delivery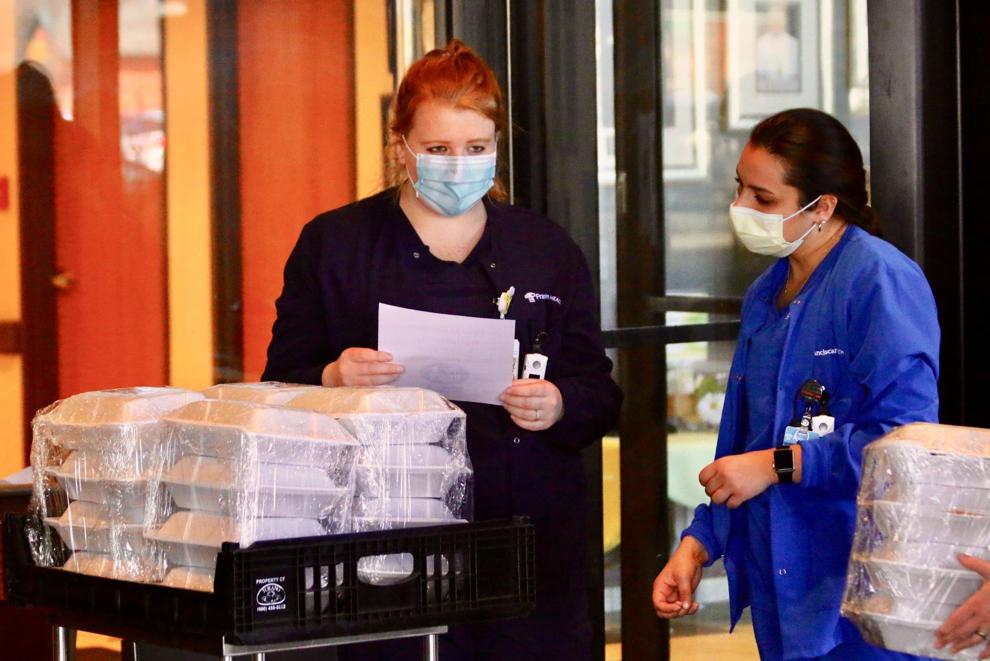 Supporting the front lines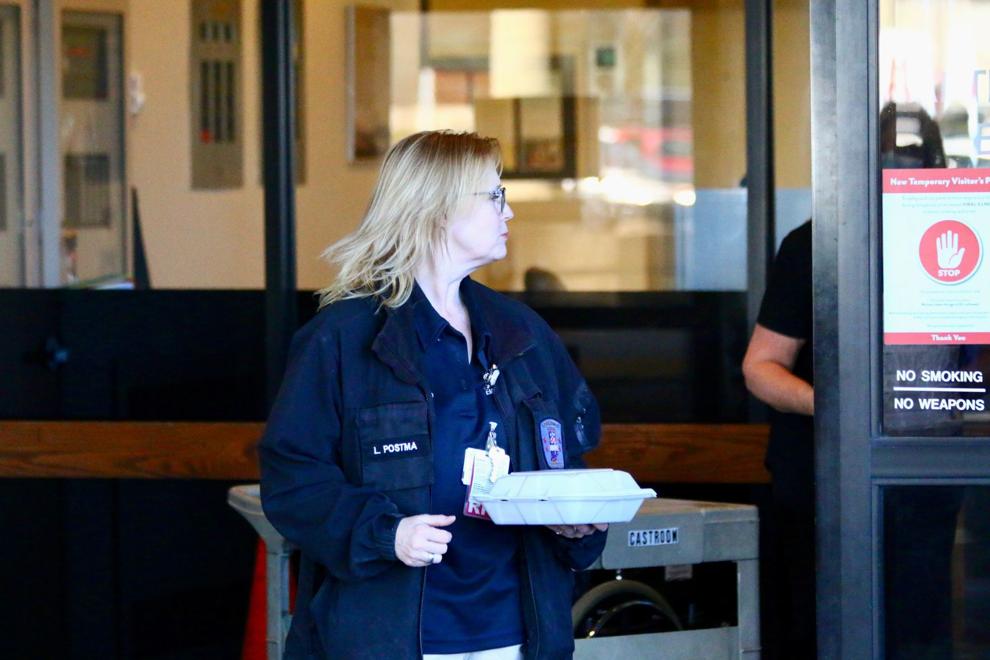 Gallery