Here are the top 5 trending stories today. 
Andrean High School students give back, spend day with residents of St. Anthony Village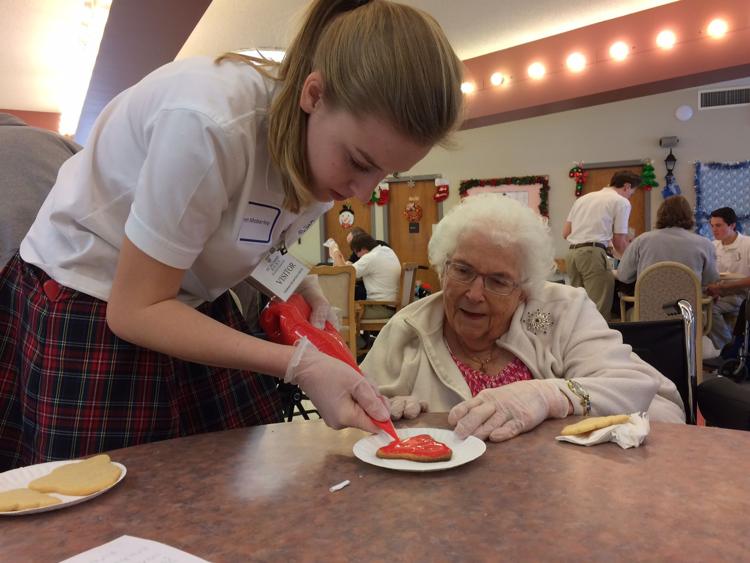 MERRILLVILLE — As important as it is to be in the classroom learning math, English and computer programming, Andrean High School leaders believe it's also important to learn the importance of giving back to the community.
To that end, the Catholic school in Merrillville has created monthly Formation Days. The entire school participates in these events, which usually involve faith and service.
For example in September, Andrean students partnered with St. Thomas Episcopal School in Houston, Texas, to offer assistance to flood victims of Hurricane Harvey. The Andrean community raised more than $2,000 in monetary donations, gift cards and school supplies.
In December, the theme is "Giving Thanks, Giving Back," as it combines the message of Thanksgiving and Advent.
Andrean freshmen participated in sessions focusing on their goals as Andrean students. 
Sophomores were at the Salvatorian Fathers in Merrillville. Juniors were at Our Lady of Consolation Parish in Merrillville with facilitation by the Theology Department and student leaders.
Seniors took part in service projects in the community with the option of working with Catholic Charities in Gary, decorating cookies with residents at senior living community St. Anthony Village in Crown Point or doing arts and crafts projects with students at St. Mary School in Crown Point.
St. Anthony Village enrichment director Edith Jackson, Executive Director Peter Bolt and Barb Mageral, skilled nursing home administrator, welcomed the students warmly, providing background about the agency and its services.
"During the holiday, some of our residents don't have a lot of family and when the community can come in and spread joy to the residents, I think that's great," Jackson said.
"We're focusing on joyful living here. When people come in and engage with the residents, it brings joy to the residents and a smile on my face."
Andrean math teacher Joe O'Neill said working with seniors will help the teens understand a little more about being thankful for the gifts they have and being thankful for getting up in the morning, going to school and having a meal, then pay it forward.
Andrean health teacher Susan Marovich said Formation Days are important because it gives teens an opportunity to get out of the classroom and practice what they learn.
"Today is about gratitude. Be thankful for what you have and share that with other people," she said Thursday.
St. Anthony Village residents were thrilled students spent the day with them decorating cookies, then later having lunch together.
Bunty McDonald, 100, said, "I think this is great. I think it's lovely that the kids came over here." McDonald spent the day with Andrean senior Tessa Boby, who said she really appreciates the opportunity the school gave her to participate in this program.
Andrean senior Thomas Schutz bonded with St. Anthony Village resident Rita Zahora, 82, when the two exchanged family information. Zahora told Schutz she grew up in Chicago and remembered the days when Chicago streetcars ran through the city. The teen's grandmother also grew up in the city.
Schutz said one benefit of Formation Days is participating in activities outside of the classroom.
"Formation Days gives us a chance to get out in the community," he said. "Otherwise, I'd be in calculus."
Ane Crespo, an Andrean exchange student who is a senior at San Jose Jesuitak School in Durango, Bitkaua, Spain, said she and her classmates in Spain have worked with younger students, but this is the first time she has assisted at a nursing home.
St. Anthony Village resident Lorraine Henshaw, 75, told Andrean senior Adam Kielbasa that her forte is entertaining her fellow residents at Christmas.
"I sing at the Christmas party," she said. "I'll be playing Santa. I think it's awesome that the kids are taking the time to come and see us. Christmas is a special time of the year. Christmas is about love, and these kids are showing that they love us."
This is how county government rolls in Northwest Indiana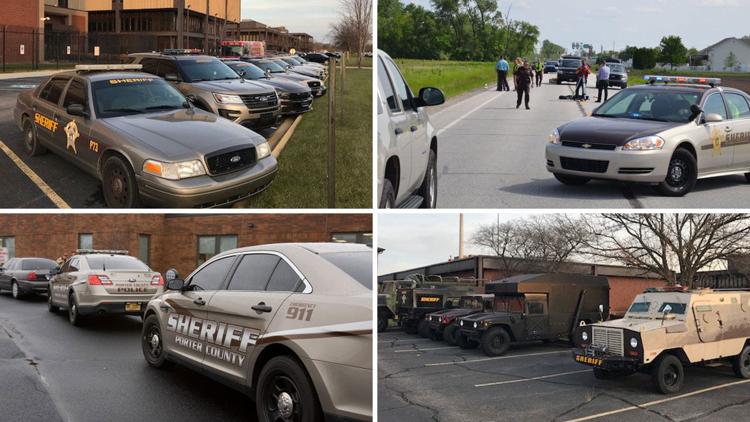 County government isn't found just behind a courthouse facade in Northwest Indiana.
It also travels Lake, Porter and LaPorte counties on the wheels of 969 vehicles ranging from high-speed police interceptors to lumbering asphalt rollers.
They have a collective sticker price of more than $34 million and cost more than $4.4 million annually to fuel, maintain and insure.
Lake County commissioners recently announced they would have to get a firmer grip on the steering wheel of their fleet, even if it meant taking over the sheriff's garage and turning it into their centralized auto workshop, to ensure maintenance costs don't veer out of control.
Lake County's vehicle inventory includes 233 Sheriff's Department sedans, SUVs, vans, minivans, and pickup trucks, three sheriff's helicopters for aerial reconnaissance and four sheriff's marine vessels for use on Lake Michigan.
Lake's other departments have another 283 cars, tractors highway graders, backhoes, street sweepers, skid-steer loaders and one self-propelled ice-resurfacer to groom the ice rinks at the county's Deep River Water Park. 
Lake County government, which is self-insured, paid damage claims of at least $95,000, for 36 accidents involving sheriff's vehicles out of a total of 48 accidents involving all county vehicles, Lake County Attorney John Dull said.
Porter County owns 111 vehicles used by the sheriff's police, 65 by the highway department, six by Emergency Management Agency, and 35 by a dozen other county departments. County vehicles had been involved in 13 traffic accidents so far this year, Porter County Commissioner Jeff Good, R-Center, said.
LaPorte County Auditor Joie Winski said the county has a total of 236 vehicles. She didn't provide what they cost to purchase. LaPorte County Sheriff John Boyd said his department uses 79 vehicles.
While Lake commissioners hold ownership title papers to county government's 516 vehicles, the sheriff, county highway, county parks and recreations and 13 other departments hold the keys.
Commission President Mike Repay, D-Hammond, said this fractured hierarchy hasn't always resulted in the most efficient maintenance practices. He said he became frustrated over the Sheriff's Department's past refusal to service nonpolice vehicles, forcing those departments to bear the expense of paying private vendors for oil and tire changes. 
Last summer, commissioners and the County Council were framing a budget that would have transferred the Sheriff's Department garage over to commissioners' control.
That crisis was headed off Aug. 24 when a U.S. District Court jury removed former Sheriff John Buncich from office for accepting bribes from towing firms doing business with his department. His replacement, Sheriff Oscar Martinez, promised cooperation with commissioners on future county vehicle maintenance.
Repay said he is expecting action before the end of the year.
County Police Chief William Paterson, the sheriff's second-in-command, said, "The department plans to work hand-in-hand with the commissioners to put the department on the safest and most cost-effective method of procuring only the necessary amount of new vehicles. We will be looking at all options, purchasing and leasing. Our goal is to get the officers the needed equipment to service the public in the most effective and efficient manner."
Not the first car troubles
Lake officials had to placate an angry public about a decade ago when former Surveyor George Van Til lent one of his department's newest vehicles to his son to drive to high school, and one of the surveyor employees was caught filling up Van Til's personal SUV at the county sheriff's gasoline pump.
This combined with an efficiency study advising the county to eliminate take-home vehicles, and general displeasure over government automotive spending, prompted county commissioners and the County Council to curtail take-home vehicles and access to the county's fuel pump.
State law requires the county to furnish the sheriff a county-owned vehicle. Paterson said 151 of the county's 158 police officers have take-home vehicles.
Repay said the county also provides take-home vehicles to the prosecutor and coroner, and soon will provide one to the highway superintendent.
Repay said in the past a take-home car was considered a legitimate perk belonging to an elected official's or department head's compensation package, but today, "the rule of thumb I use is whether someone has to respond to an emergency situation at the scene."
Porter County Sheriff David Reynolds said he provides take-home cars to his police officers to reduce response time and deter crime by creating a more visible police presence throughout the county.
"This makes our officers ready for service from their house," Reynolds said.
"We are a large county. It's 35 minutes from The Pines to Hebron or the Kankakee River, and we are one of the fastest-growing counties in the state and our unincorporated areas are much larger than many other larger populated counties."
Good said civilian take-home vehicles are assigned to the highway department's director, assistant director and three district foremen, three building facility technicians, the public safety director, E-911 director and the emergency management director.
LaPorte County Sheriff John Boyd said the county allows its police officers to take their squad cars home unless they live outside the county.
"We are so short of manpower, oftentimes, the first responding officer to the scene of a call for service is an off-duty officer. They are required to have their radio on when they are in their car and off-duty.
"It helps with deputies assigned to emergency response, our SWAT team, our scuba team, our crash reconstructionists or crisis negotiators. It absolutely increases our response time," Boyd said.
Aunt Sally's features full menu, inviting atmosphere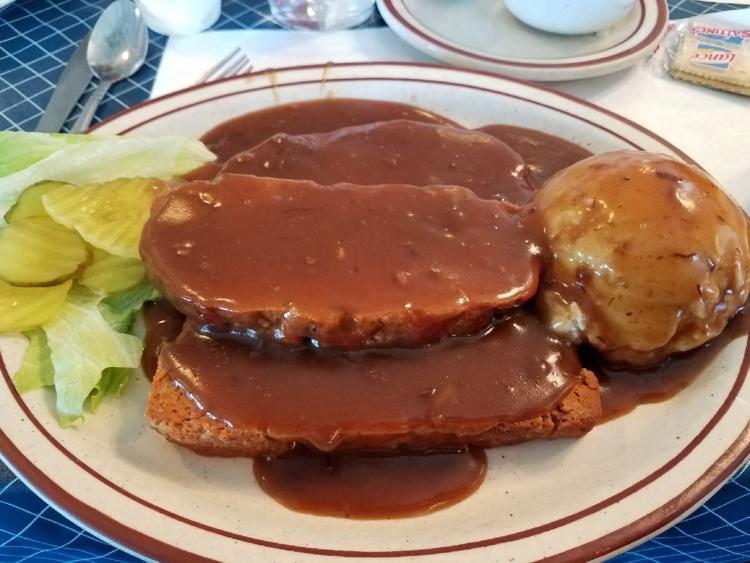 Diners looking for a cozy spot to enjoy breakfast or lunch will find it at Aunt Sally's in Calumet City.
Aunt Sally's, which is owned by the Sidkey Family, has drawn food lovers for decades. Breakfast, which the menu states is "served anytime," is definitely a specialty at the eatery. Everything from egg dishes, pancakes and French toast to waffles and more is available.
Walking into Aunt Sally's, customers will find a casual atmosphere with a homey setting featuring country-style decor and an open kitchen.
We visited the restaurant early on a recent Saturday afternoon. Customers filled the eatery and were enjoying various breakfast and lunch entrees and daily specials.
While the restaurant was packed with customers, we didn't have to wait for a table.
After surveying the menu, we decided on traditional Biscuits and Gravy ($5.49) as well as Homemade Meatloaf, Mashed Potatoes and Gravy ($8.39) and the Hot Beef Sandwich with Mashed Potatoes and Gravy ($8.09).
The biscuits and gravy proved to be a satisfying choice as were the lunch options we chose. Aunt Sally's meatloaf, which was a hefty helping, was a flavorful dish. The Hot Beef Sandwich was also a large offering and starred a brown gravy, which also was featured as a gravy on the meatloaf.
Most dishes at Aunt Sally's are ample offerings and most diners will have enough to cart home for seconds.
Among other dishes on the restaurant's breakfast portion of the menu are Pork Chops and Eggs ($9.59); Corned Beef Hash ($7.79); Eggs Florentine ($8.39); Denny's Benny, which is a turkey Benedict ($8.09); Neptune Benedict ($8.79); and South of the Border Omelet ($8.69).
Lunch options include Farm Raised Catfish Fillets ($8.29); Hot Wings ($7.59); Cobb Salad ($7.79); Chicken in a Basket ($9.29); Aunt Sally's Build Your Own Burger (various prices); Chili Dog ($4.19); and more.
Menu items at Aunt Sally's also can be ordered for carry-out. Various daily specials also are featured at the restaurant.
Region basketball coach Marvin Rea taught players to be 'victorious in the game of life'
GARY — Days after Lighthouse boys basketball coach Marvin Rea died in a tragic car wreck, hundreds of people packed the Genesis Convention Center to pay respects Saturday to the husband, father, friend and mentor.
Rea's 11 a.m. memorial service in Gary drew people from all over the Region and Chicago area, including fellow Purdue alum Anthony Ruffin. Rea made the Purdue basketball team as a walk-on in the late 1980s, a feat that was essentially "unheard of" at the time, Ruffin said.
Ruffin said when he heard news about Rea's passing, he knew he had to attend Saturday's services. Rea was and remains a "big part" of the Purdue community, he said. 
"It's a tragedy. He was so young and such a good person," Ruffin said.
Rea was in the midst of his second season as the Lighthouse head coach when he was killed in Tuesday's crash on Interstate 65.
Prior to his coaching career, Rea led Roosevelt to the 1987 state semifinals under late coach Ron Heflin, winning the 1987 Trester Award for Mental Attitude in the process.
Before his time at Lighthouse, Rea — standing on shoulders of the likes of Gary-area coaches Earl Smith and Heflin — began coaching boys basketball at Bowman Academy. There, Rea led his team on a remarkable run with four state championship game appearances over a five-year period.
Wearing honorary Purdue black and gold colors, Rev. Marco Burnside of Miller First Baptist Church in Gary presided over Saturday's services. 
Rea saw potential in young men on the basketball court where others did not, he said.
"He took boys … whom many of us didn't believe in, and he helped those individuals maximize their greatest potential," Burnside said. "He was an opportunity giver. He provided an opportunity for young men to shoot a corner 3 instead of selling cocaine on the corner streets."
Speaking to the hundreds seated before him, Burnside said Rea's legacy in Northwest Indiana is not limited to his strength in coaching on the court.
"My brothers, my sisters: Understand we have a lot of teachers in our community, but to be simply candid … there are only a select few who can take the skill and master the craft of coaching and pull out the very best of players to become victorious in the game of sports and victorious in the game of life," Burnside said.
Gallery: Region basketball coach Marvin Rea through the years
Marvin Rea found himself in front of a lens many times throughout his time as a high school boys basketball coach in the Region. Here are just a few of the shots Times photographers took of the late coaching legend.
During the morning visitation, hundreds lined up to pay respects as they passed by Rea's casket and several photo collages of Rea's time as a coach. Remarks from Mayor Karen Freeman-Wilson, Gary Police Chief Larry McKinley and others were read aloud at the service. 
After the ceremony, several players from Lighthouse and Bowman assisted the family by carrying the many donated flowers outside, where Rea's immediate family entered a limousine as pallbearers carried Rea's casket to the funeral hearse.
Rea was to be buried at Evergreen Memorial Park Cemetery in Hobart. 
Lighthouse varsity player Timothy Mays, 16, said like many of his teammates, he was shocked when he heard the news of Rea's death.
Mays transferred to Lighthouse from Portage this past year and said Rea always expected the best out of everyone.
"He was cool, he was intense," May said. "He always expected us to give 100 percent."
Sold-off siblings shown in old photo tell their stories
HAMMOND | RaeAnn Mills bobbed a brush in a bottle of nail polish the color of a Barbie doll box. She took her sister's hand and smoothed a thin layer of "pink forever" over each nail.
Mills is 70. Her sister Sue Ellen Chalifoux is 67.
It was the first time they bonded over painting nails, a moment sisters usually share as teens. But the women never had the chance. They were 7 and 4 when life pulled them apart, and they say their reunion at Chalifoux's Hessville home last month was only their second interaction since they were children.
A picture that made its way into newspapers in 1948 tells a piece of their story. In the image, four small children sit huddled on steps outside a home in Chicago, behind a sign that reads "4 Children For Sale Inquire Within." Their mother – pregnant at the time and wearing a floral dress – turns her head and shields her face from the camera. Mills and Chalifoux are two of the girls in the picture.
One weekend in early May, Mills and her son Lance Gray traveled from their home in Washington, Ind., near Vincennes, to visit Chalifoux at the Hessville home she shares with her son, Timothy Charnote. They arrived with dozens of old photos and trinkets, fodder for storytelling.
"It's one of the happiest days of my life," Mills said.
The reunion was bittersweet, as Mills figured it would be her last time with Chalifoux. Chalifoux is dying from lung disease. She cannot swallow food or talk. She has spent all of June hospitalized and is on a ventilator.
Before she dies, she wants people to know the story behind the photo, Charnote said.
When Charnote was a child and acted up, his mother would warn him to be good or she would sell him, just like her mother sold her. He thought she was being facetious. Then he saw the photo.
It was published in The Vidette-Messenger of Valparaiso on Aug. 5, 1948, with the caption, "A big "For Sale" sign in a Chicago yard mutely tells the tragic story of Mr. and Mrs. Ray Chalifoux, who face eviction from their apartment. With no place to turn, the jobless coal truck driver and his wife decide to sell their four children. Mrs. Lucille Chalifoux turns her head from camera above while her children stare wonderingly. On the top step are Lana, 6, and Rae, 5. Below are Milton, 4, and Sue Ellen, 2."
No one knows how long the sign stood in the yard, whether it was long enough for the camera shutter to close or whether it was years. Some family members claim the mother was paid to stage the photo.
The photo was also published in newspapers in Ohio, Wisconsin, Michigan, New York, Pennsylvania, Iowa and Texas, among others, said Linda Herrick Swisher, public information coordinator for the Hammond Public Library. A story several days later in the Chicago Heights Star stated a Chicago Heights woman offered to open her home to the children and that offers of jobs, homes and financial assistance poured in.
Two years after it appeared, the children went in different directions.
Mills' birth certificate shows she was born at her mother's residence near 91st Street and South Commercial Avenue in South Chicago. She still has the brown-and-white checkered dress she wore and the torn green corduroy pants Milton Chalifoux wore the day they went to live with John and Ruth Zoeteman on their farm in DeMotte.
It was Aug. 27, 1950, and Mills claims she was sold for $2 so her mother could have bingo money and because the man her mother was dating did not want anything to do with the children.
Her brother was crying nearby, so the couple took him, too, Mills said.
She has no documents to prove she was sold and no adoption papers to prove she was adopted.
However, school yearbook pictures from DeMotte and later family obituaries support her claim that the couple changed RaeAnn's name to Beverly Zoeteman and Milton's name to Kenneth Zoeteman.
With the help of her son, Mills has been using social media to reconnect with siblings and build new connections with extended kin.
"I want to find family before I die," she said.
During that search, the photo surfaced. "My brother (Milton Chalifoux) in Tucson somehow sent it to my email," she said. "I got on there and said, 'Good God. That's me.'"
She doesn't remember the picture being taken and has no recollection of her birth father. She said the Zoetemans raised her in an abusive, loveless home.
"They used to chain us up all the time," she said. "When I was a little child, we were field workers," she said.
Mills said when she was in her late teens, she was kidnapped, raped and got pregnant. She was sent to Michigan to a home for unwed mothers and brought the baby girl back to DeMotte, but the baby was taken from her and adopted.
"At 17, I left home and I never looked back," Mills said.
She deals with health problems now but focuses on the blessings, such as being thankful for the family she has and connecting with family she never knew.
Her son Lance Gray said his mother's life is like a horror story.
"No one believes it," he said.
Despite being raised in a home with no love or compassion, she turned out to be loving and compassionate, he said.
"They don't make 'em like her no more," he said. "Tough as nails."
Mills said she reunited with her birth mother when she was 21, but it wasn't a pleasant experience. Her mother expressed no remorse or regret. And she expressed no love, Mills said.
Mills felt one expression of love from John Zoeteman. It came on his deathbed. He asked her for a hug, the only one she ever got from him. Then he told her, "I really did love you."
David McDaniel was in his mother's womb when the photo was taken. Now 63, he is organizing a sibling reunion in the fall in Washington state, where he lives and works as a semitrailer driver.
He was born Sept. 26, 1949, as Bedford Chalifoux. Records he released to The Times show he was legally adopted by Harry and Luella McDaniel, who changed his name to David McDaniel.
"They couldn't have children" he said.
The records show the McDaniels had custody of him since July 16, 1950. When he was taken from his birth mother, he was in bad shape.
"I had bed bug bites all over my body," he said. "I guess it was a pretty bad environment."
According to the records, his birth mother was on public relief for several years and her husband abandoned her and their children. His birth father had seen him only once, his whereabouts were unknown and he "does not return to his home because of a criminal record against him in Cook County, Illinois," the records state.
McDaniel grew up in Wheatfield, a couple miles away from his siblings RaeAnn Mills and Milton Chalifoux. From time to time he would ride over on a bike or horse to visit.
"They'd be tied up in the barn," McDaniel said. "They were badly abused."
He would untie them and leave before he was caught, he said.
McDaniel said he was a rebellious teen, despite living a pretty good life. His adoptive parents taught him good morals and values. It was a strict Christian home, and he ran away at 16-1/2, spent 20 years in the military and has been driving a semitrailer in Washington ever since.
On leave from the Vietnam War in 1969, he reunited with Mills and did so again in 1982. Their birth mother had remarried.
"She got rid of all us children, married someone else, had four more daughters," he said. "She kept them. She didn't keep us."
Phone calls placed to the youngest four daughters, seeking comment for this story, were not returned.
McDaniel said he saw his birth mother after he became an adult.
"As soon as my mom seen me, she said, 'You look just like your father,'" McDaniel said. "She never apologized. Back then, it was survival. Who are we to judge?"
He doesn't harbor bitterness.
"We're all human beings. We all make mistakes," he said. "She could've been thinking about the children. Didn't want them to die."
"There's a lot of things in my childhood I can't remember," Milton Chalifoux said. And much of what he does, he'd rather forget.
He joined his sister Mills living on a DeMotte farm with John and Ruth Zoeteman, who changed his name to Kenneth David Zoeteman.
The first day on the farm, he was tied up and beaten by his adoptive father, who told Milton he expected him to serve as a slave on the farm.
"I said I'd go along with that," Milton recalled. "I didn't know what a slave was. I was only a kid."
After that first encounter, Ruth Zoeteman cleaned Milton's wounds and told him, "I love you, and from now on, you're going to be my little boy," he recalled.
But his adoptive father continued the abuse, Milton said.
He was beaten, kicked, left alone for days tied up in a barn and fed only some milk and peanut butter. Milton used a corn knife to fight off the rats in the barn.
"I asked why," Milton said. "He said he had to keep me in line. 'If you're afraid, you'll listen to me.'"
Abuse continued, and Milton went to live with an aunt and uncle, helping with their egg delivery business. Meanwhile, he attended DeMotte High School.
A case worker later placed him in the care of a friend's family. It was then he learned the Zoetemans were considered foster parents, he said.
"I thought I had been adopted," Milton said. "I don't know how they got away with it."
Police were called to another altercation, and Milton threw an officer into a tree. He ended up in front of a judge, who called him a menace to society and told him he could enter a mental hospital or a reformatory. After hearing horror stories about the reformatory, he chose the mental hospital.
He said he was diagnosed with schizophrenia and having fits of rage. In June 1967, he was released.
Milton Chalifoux eventually moved to Chicago and got married. A doctor told him the polluted air was bad for his heart and he needed fresh air.
"My in-laws gave us $500, and we moved to Arizona," he said.
Now 69, Milton Chalifoux still lives in Tucson and no longer is married.
He met his birth mother only once as an adult, staying with her for a month in 1970. She threw him out when he got into a fight with her second husband, and the police arrested the husband.
"My birth mother, she never did love me," he said. "She didn't apologize for selling me. She hated me so much that she didn't care."
The siblings don't know much about their sister Lana's upbringing, but they are connecting via social media to her family. They want to learn more about her life.
"I never even got to know my sister Lana because she died in 1998 of cancer," Mills said.
Timothy Charnote said his mother had adoption records, but they were lost in a fire. 
Sue Ellen Chalifoux believes she was legitimately adopted by a couple with the last name Johnson.
She was raised not far from her original home, growing up in Chicago's East Side neighborhood, attending St. Francis de Sales High School, Charnote said.
Too sick to talk, Chalifoux scribbled answers on paper during an interview with The Times in May. She was grateful to be reunited with Mills.
"It's fabulous. I love her," she wrote.
Moments later, Chalifoux shared her opinion of her birth mother.
"She needs to be in hell burning," she wrote.
Adam Levi Beliles
Aimee Jo Kazimer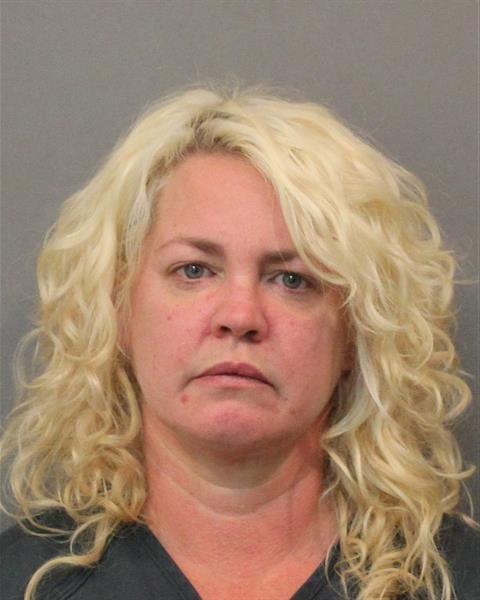 Albert Benjamin Lucero III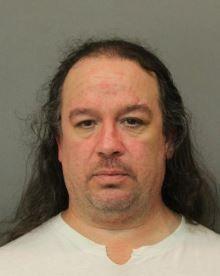 Aleshia Marie Nagl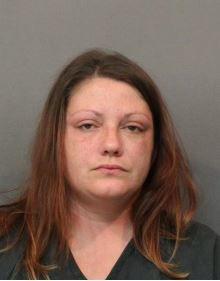 Allen Wade Davison Jr.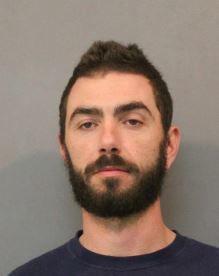 Andrea Vicki Dean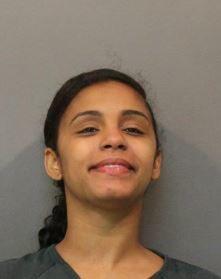 Andrew David Peksenak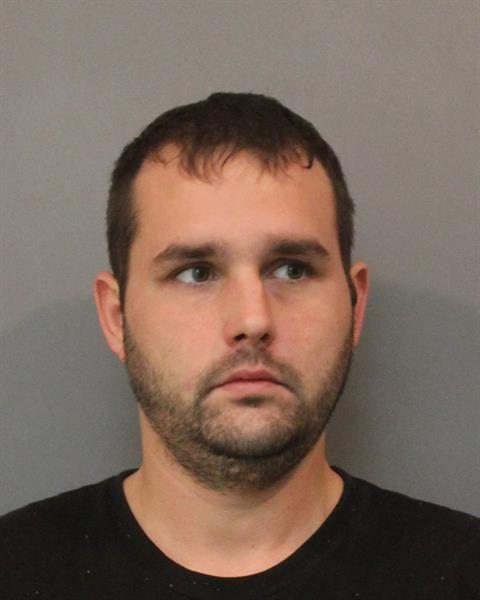 Andrew Michael Hudson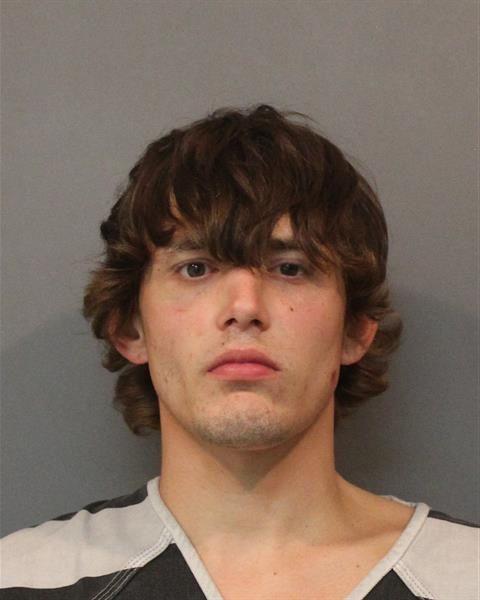 Anthony James Armellino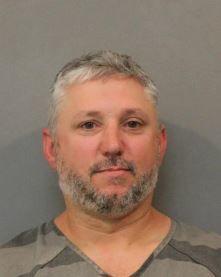 Antoine Linell Neely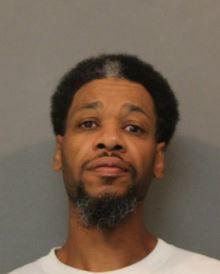 Aubrey Alexis Wilson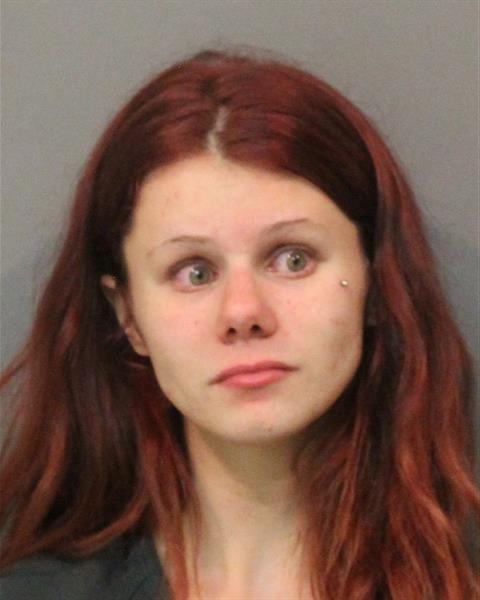 Benjamin Agostomulero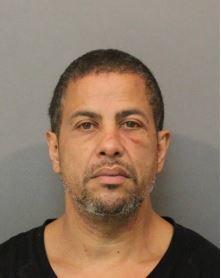 Bonnie Jean Condes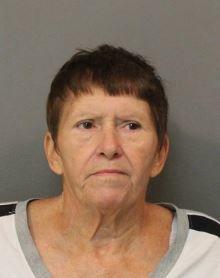 Brandon Jamar Kellum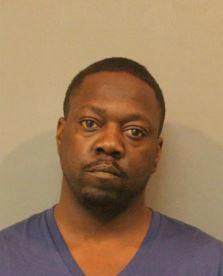 Brandon Leamon Berkley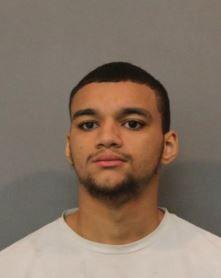 Brandon Lee Smith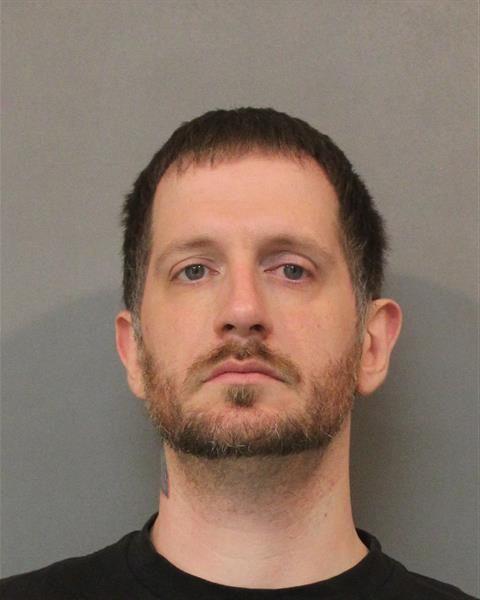 Brent Michael McCammon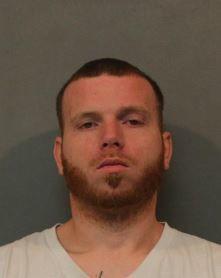 Brian Raymond Hollaway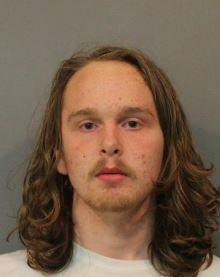 Brishanna Danelle Hayes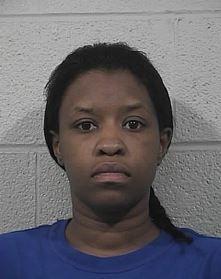 Bruce Allen Davis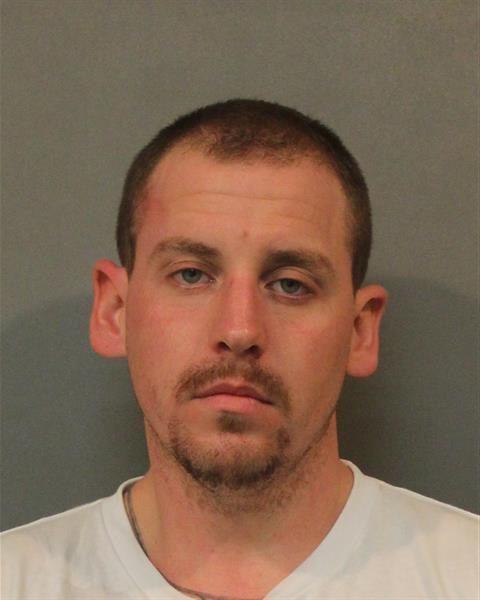 Christopher Lee McGee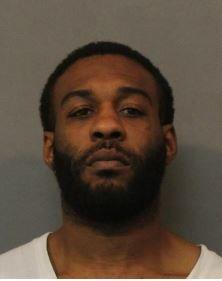 Dallas Delshawn Monthei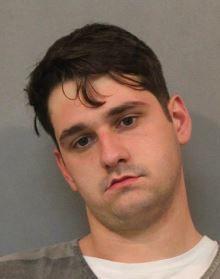 Daniel Michael Grish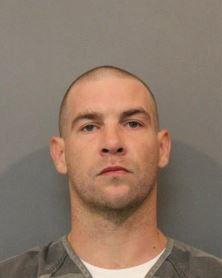 David Ignacio Serrano.jpg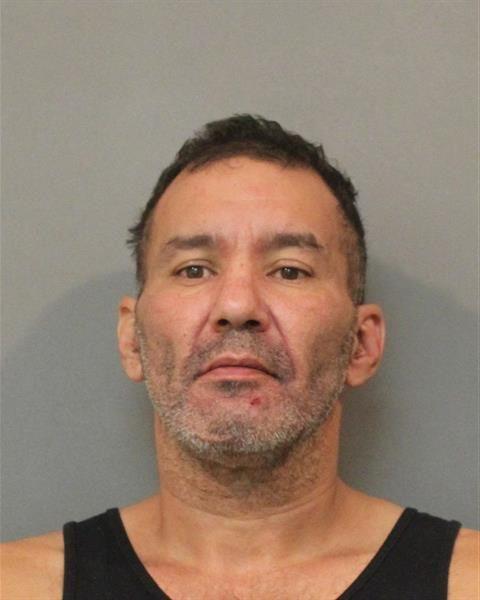 David Lemar Ewing Jr.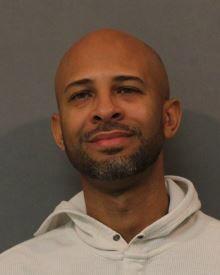 David Manuel Reillo Jr.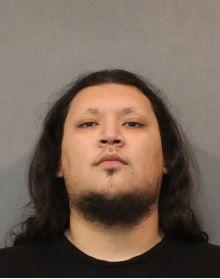 Davon Lamonte Cooper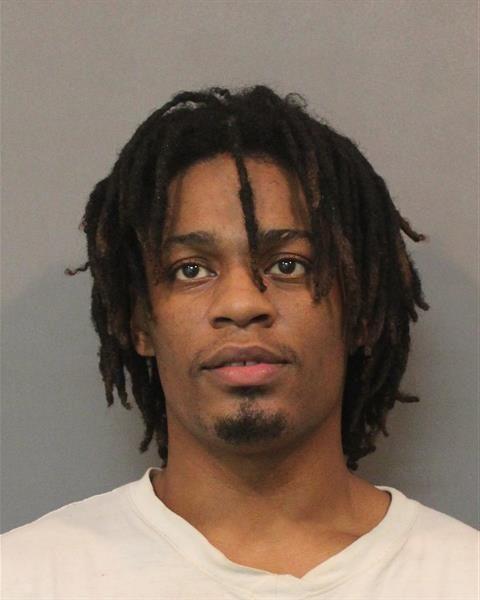 Debby Lynn Thompson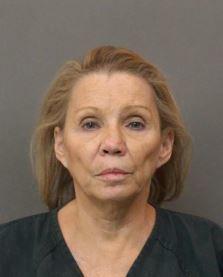 Denise Lafay Lee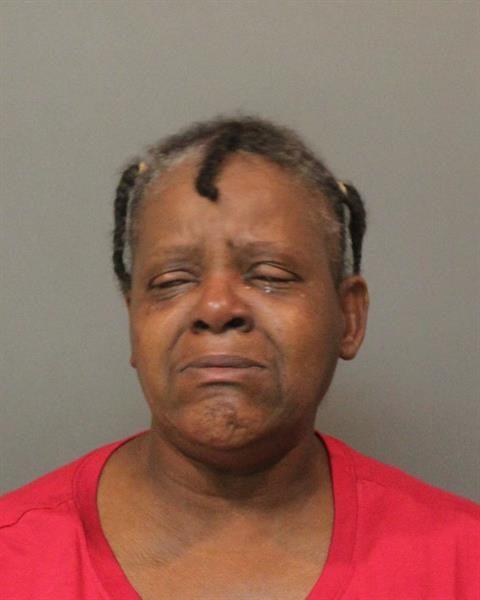 Deshjue Juandiaz Jimol Walker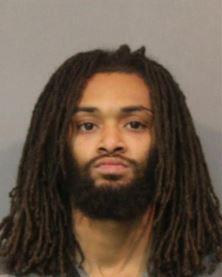 Deviyon Quawnyah Johnson-Griffith
Devon Michael Malerich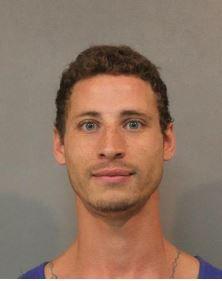 Donald Ray Shields Jr.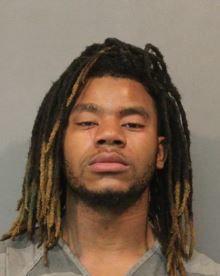 Dontrell Alexander Henderson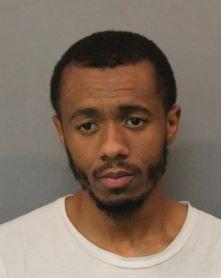 Dorothy Helen Kansfield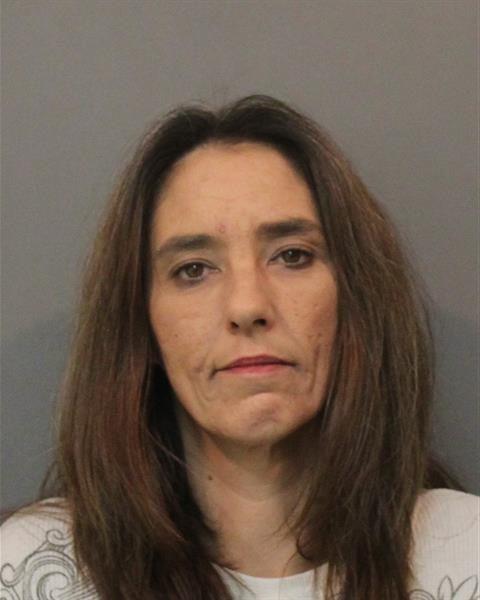 Duwayne Richardson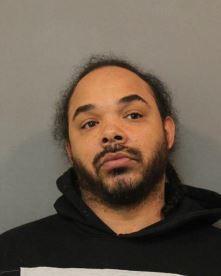 Earl Lee Johnson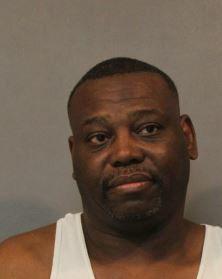 Eddie Edward McKenzie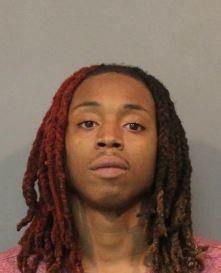 Eddy Cabot Dixon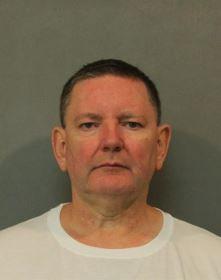 Eric Anthony Riegert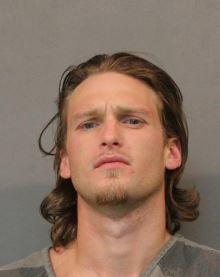 Francisco Jesus Tequimila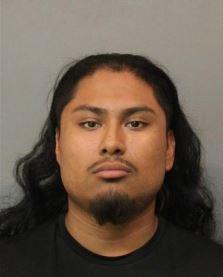 Gordon Jarmell Rainey Jr.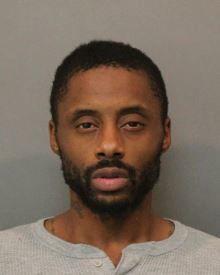 Graham Ganser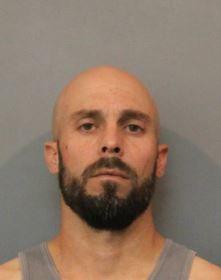 Guadencio Alberto Najera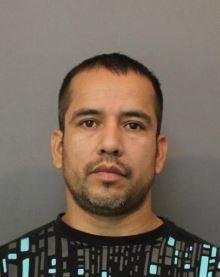 Harold Eugene Tate Sr.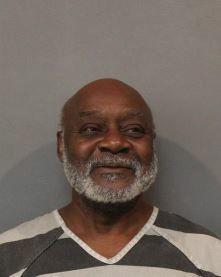 Henry Lewis Jones Jr.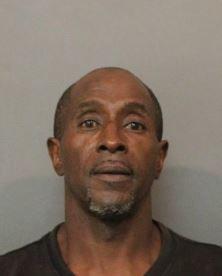 Hilda Altgratia Madera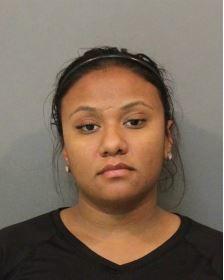 Itzel Nayeli Flores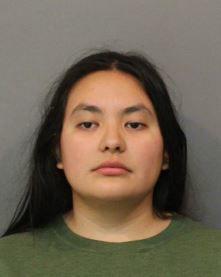 Jason Allen Blair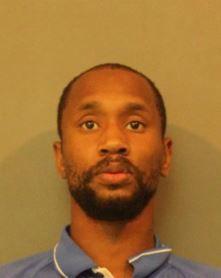 Jeffrey Allen Augsburger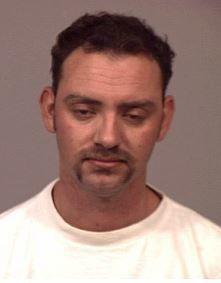 Jennifer Nichole Cooper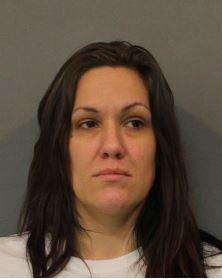 Jennifer Niechol Hostetter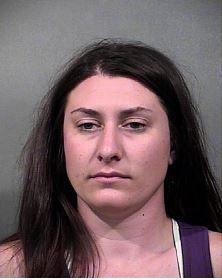 John Shelley Fulton Jr.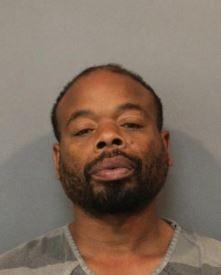 John Thomas Tabernacki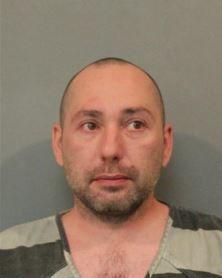 Joshua Alan Mounts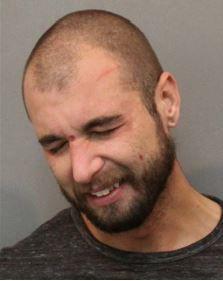 Joshua Clarence Allen Hatfield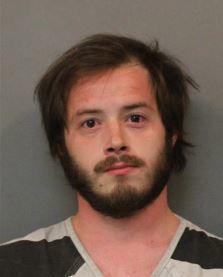 Joshua John Huron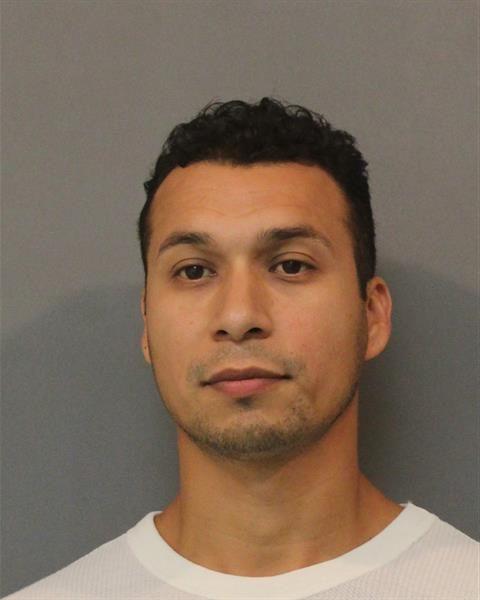 Justin Richard Haninger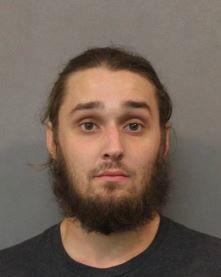 Kenneth Dewayne Smith
Kenneth Levelle Eggleston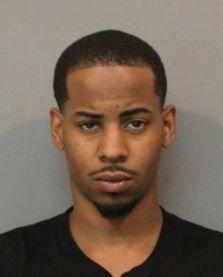 Kody Louis Davis
Lauren Ashley Zinmer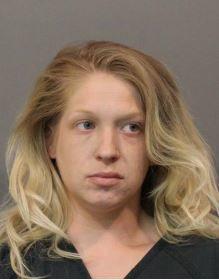 Luis Alfredo Campos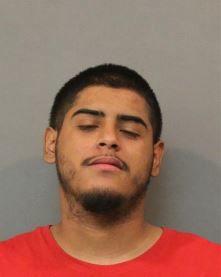 Lyndon Eugene Armstrong Jr.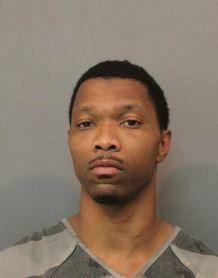 Malcom W. Cooper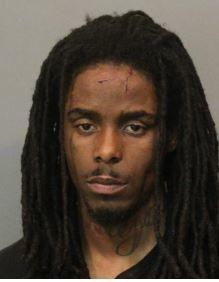 Margarita Ceja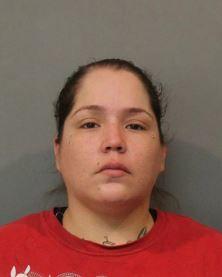 Maria Elaine Bikos Holloway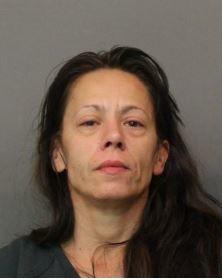 Maurice Antonio Anderson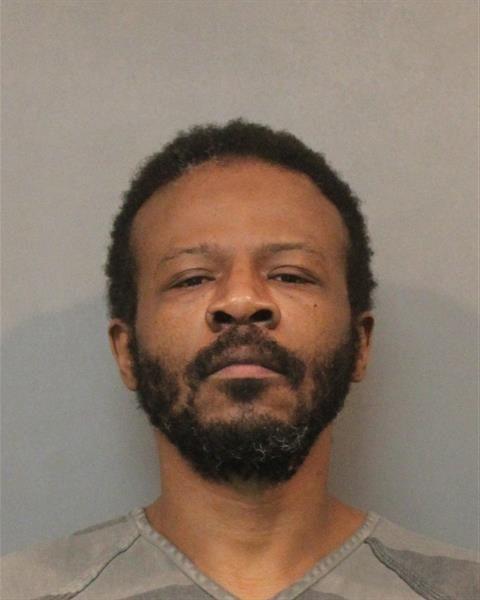 Michael Andrew Lehman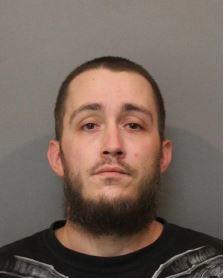 Michael Steven Delnicki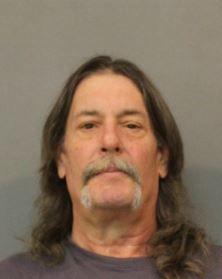 Mitchell Ackerman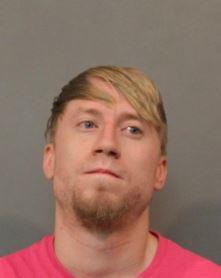 Nichole Renee Johnson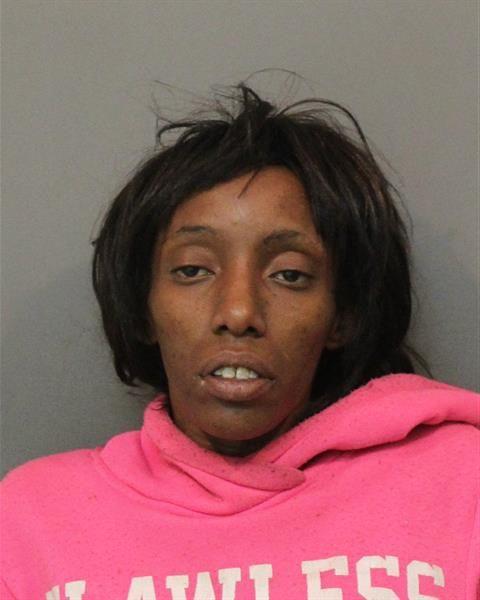 Patrick Emile Ford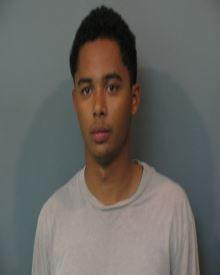 Pete Durcho IV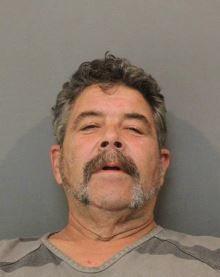 Randall Michael Barajas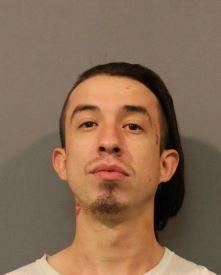 Raymond Michael Angotti Jr.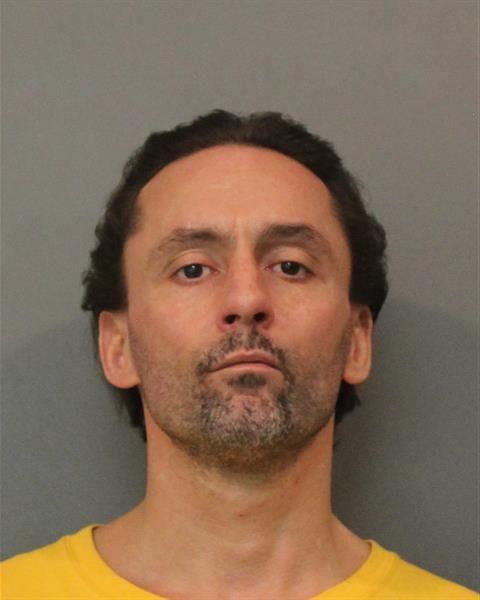 Richard W. Pennington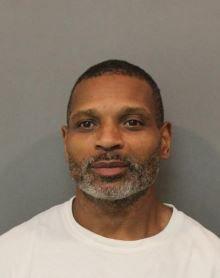 Rickey Lamont Mitchell Jr.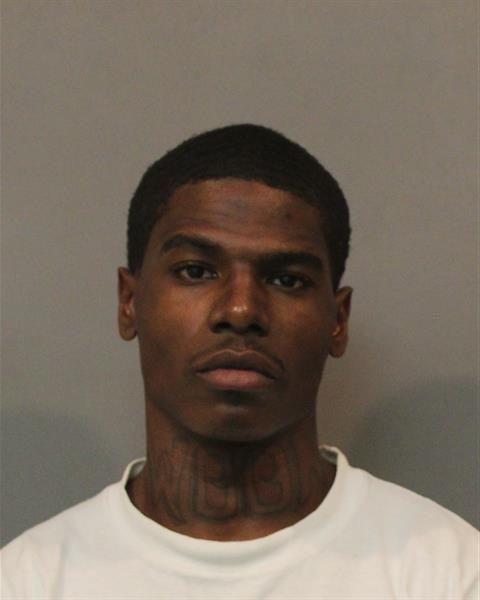 Robin Dawn Szaflarski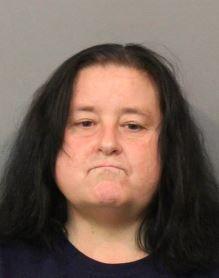 Rodney Lamar Westbrook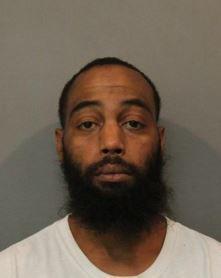 Roncia Latoy Fletcher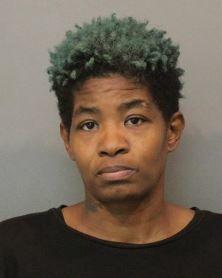 Rudy Eugene Gutierrez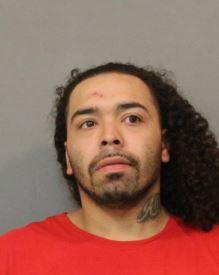 Ryan Neil Gee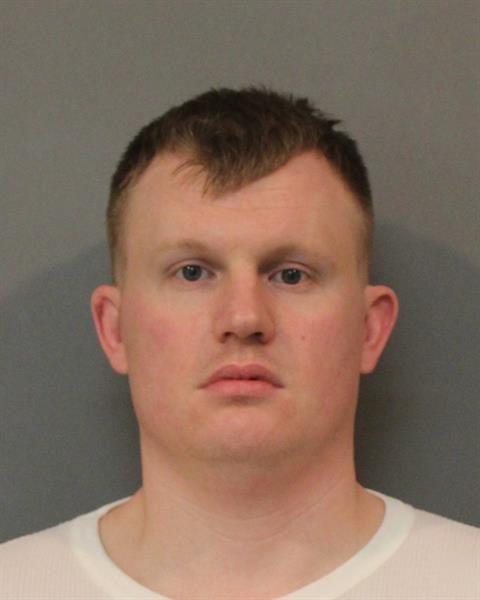 Sabrina Maria Castelan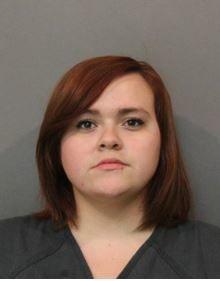 Samantha Ann Scasny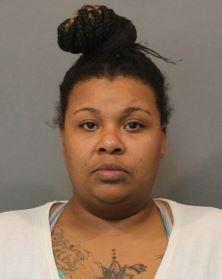 Samuel Tate Jr.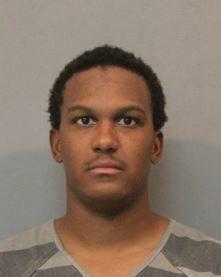 Saon Titoria Moniq Battle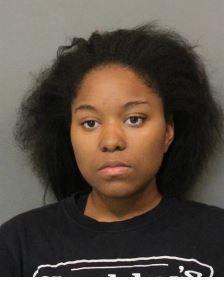 Shawn Keith Brown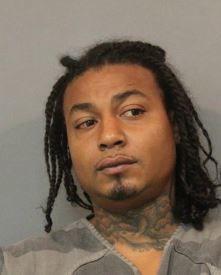 Steven Paul Parker Smith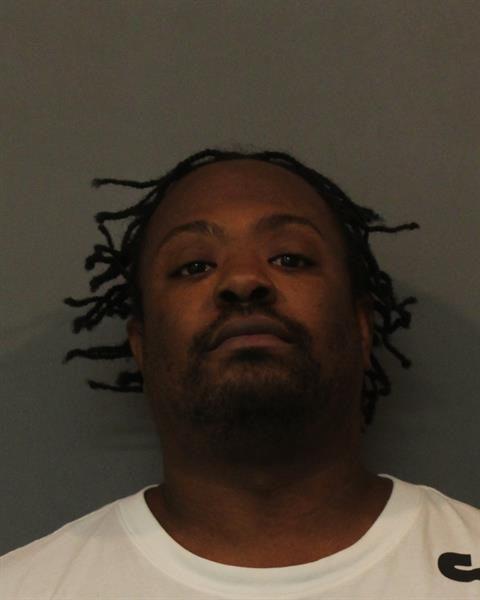 Tamia Jonay Hinton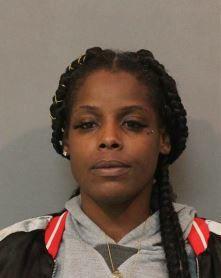 Teanisha Tawana Liggins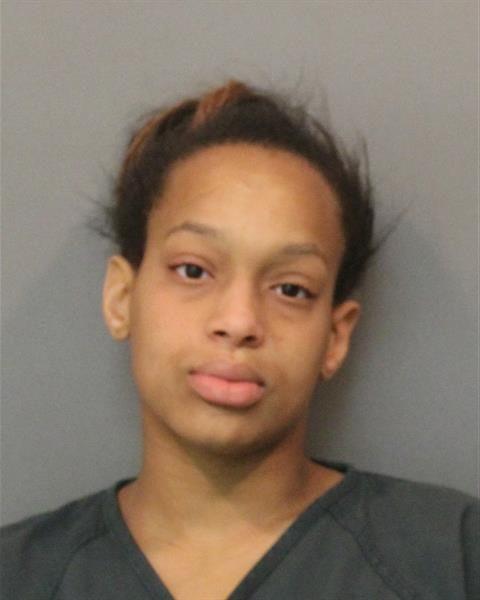 Terrell Kuba Brown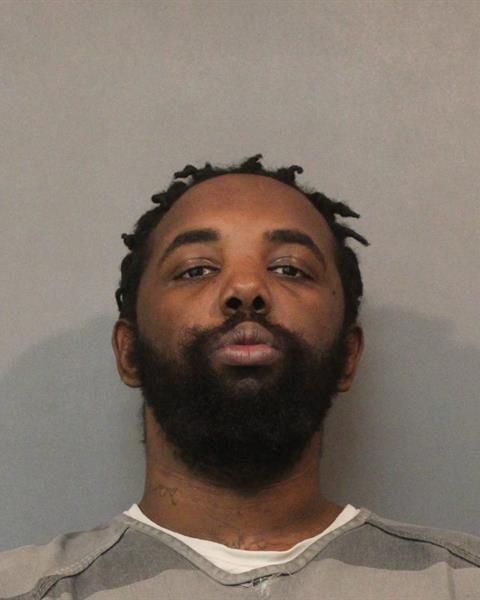 Terry Keith Matthews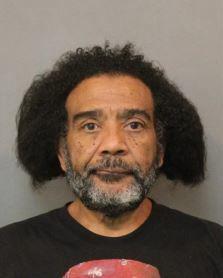 Thomas John Sabo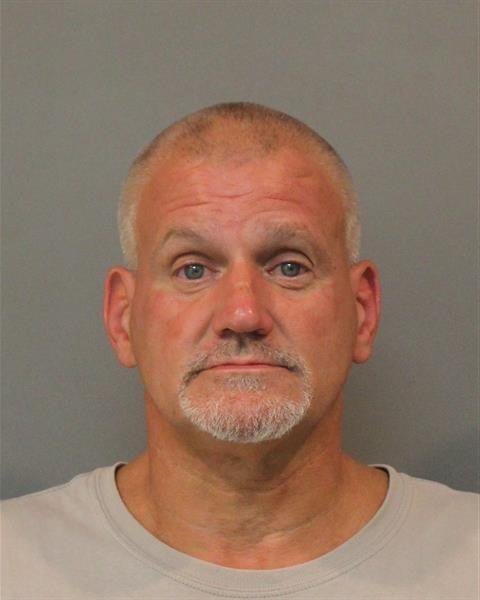 Tommy Lee Hurst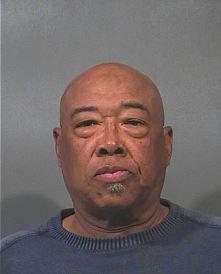 Victoria Lee Golden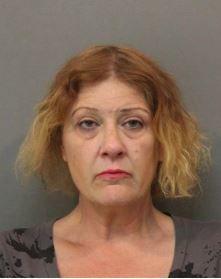 Wallace Jerome Calmese