Here are the top 5 trending stories today. 
Hammond police save 2 lives with overdose-blocking drug
HAMMOND — Police saved two people this week with an overdose-blocking drug originally issued to officers for personal use, a spokesman said.
Officers made the "saves" as overdose deaths across Northwest Indiana continued to increase, and Hammond last month joined a growing number of communities suing opioid manufacturers and distributors for their alleged role in causing the opioid addiction crisis.
Hammond police Officer Collin Lopez arrived to a home in the 4000 block of Sheffield Avenue on Christmas Day, and noticed a 21-year-old victim — identified by witnesses as a heroin user — was not breathing, Lt. Steve Kellogg said.
Lopez administered naloxone, and the 21-year-old started breathing again. The Hammond Fire Department arrived shortly after to continue treatment, he said. 
On Tuesday, Officer Lindsey Fritz responded to a call in the 500 block of Kenwood Street and administered naloxone to a 41-year-old woman, Kellogg said. The woman was later transferred to a hospital.
Hammond police began carrying naloxone in September, after two officers required medical treatment following accidental exposure to heroin containing the potent drug Fentanyl.
The accidental exposures occurred Dec. 29, 2016, and Feb. 5 as officers were inventorying evidence from heroin arrests, Kellogg said.
In one case, the officer was wearing gloves and a face mask when the exposure occurred. It was unclear if gloves and a mask were worn in the other case.
Kellogg said Hammond police didn't previously consider carrying naloxone, because the Fire Department already carried it and typically arrived to calls before or immediately following police.
In the two saves this week, the officers arrived to the scene first and decided to use the naloxone issued for their personal use to save someone else, he said.
This is the second time this year that Hammond officers have used equipment issued to protect themselves to save others. Earlier this year, an officer used a tourniquet issued for personal use to save a gunshot victim from bleeding out before arriving at a hospital.
"Our officers have taken a tool meant for their safety and used it to save civilian lives in our community," Hammond police Chief John Doughty said in a statement. "They've saved lives with the tourniquets they carry, and now have another tool to aid in their efforts.
"I am proud of the empathy of our officers and their respect for life. We may not be able to solve the opioid epidemic, but we can offer these victims a second chance at life and recovery."
The Sheriff's Department and Northern Indiana Transportation District Transit Police were among the first in Lake County to begin carrying naloxone. Many departments in Porter and LaPorte counties began carrying the drug several years ago.
There were 114 overdose deaths in Lake County reported in 2016, 80 in 2015 and 68 in 2014, according to data provided by the Lake County coroner's office. Hammond had the second-highest number of overdose deaths in 2016 in Lake County, according to the city's lawsuit.
11 new Indiana laws to curtail the opioid crisis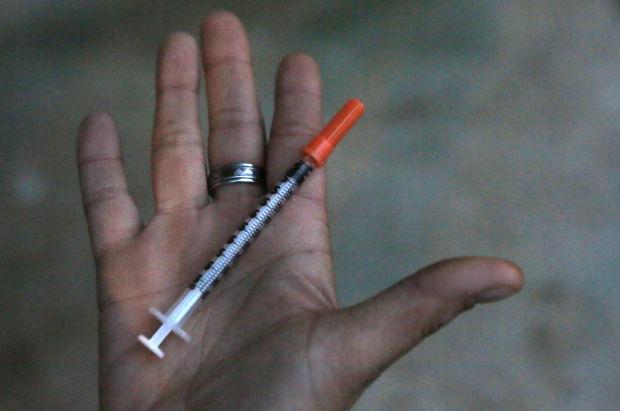 About 100 Hoosiers die from drug overdoses every month, many from opioids such as heroin and prescription painkillers. The widespread use of opioids is fueling one of the worst addiction crises in United States history.
Indiana has the 17th-highest rate of overdose deaths of any state, according to the Centers for Disease Control and Prevention, but is one of the hardest places to find treatment in the nation.
In response, Indiana lawmakers debated numerous bills during the recently concluded legislative session to reduce drug abuse and expand treatment in the state. Gov. Eric Holcomb ended up signing more than a dozen of them into law. This is what 11 of them will do:
Expand treatment to pregnant women and mothers. Two new laws aim to increase access to treatment for pregnant women and mothers addicted to opioids. According to hospital survey data by the Indiana State Department of Health, babies are born addicted to opioids in Indiana at about twice the national average.
Expand treatment to pregnant women and mothers.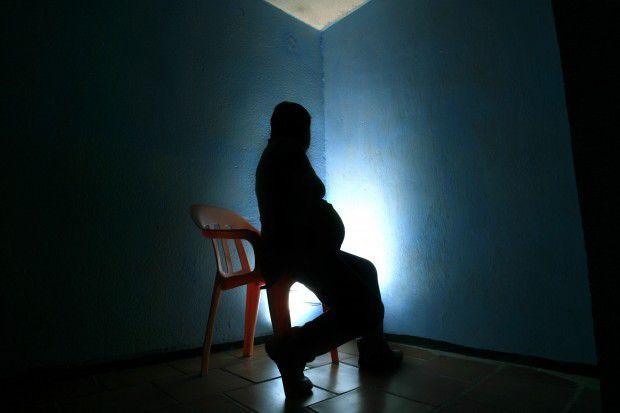 Expand treatment to pregnant women and mothers. Two new laws aim to increase access to treatment for pregnant women and mothers addicted to opioids. According to hospital survey data by the Indiana State Department of Health, babies are born addicted to opioids in Indiana at about twice the national average.
Senate Bill 243 establishes a pilot project to pay for OB/GYN doctors to be trained in prescribing drugs such as buprenorphine for medication-assisted treatment.
The bill authorizes another pilot project, where a hospital system in the state will develop a program to detect and treat neonatal-abstinence syndrome in babies and provide drug treatment to moms.
"We're trying to figure out a way to have less babies be born addicted but also keep these mothers wrapped up with mental health providers so hopefully they can continue on a path of not using illegal drugs after the baby is born," said state Sen. Michael Crider, R-Greenfield. "It's a dual benefit: the health of the baby and the continued health of the mother."
Senate Bill 446, meanwhile, sets up a pilot project to provide opioid treatment to pregnant women and mothers of newborns at three locations in Indiana: Indianapolis, Winchester and southern Indiana. The programs will provide residential drug treatment paired with parenting education, followed by home visits with continued addiction treatment.
Create housing and treatment for homeless addicts.
Create housing and treatment for homeless addicts. Senate Bill 242 directs the Indiana Housing and Community Development Authority to create a plan by 2018 to house and treat homeless Hoosiers who have a drug addiction, mental illness or combination of the two. Supporters noted that a similar program in Utah helped reduce that state's homeless rate to nearly zero.
Form mobile treatment teams.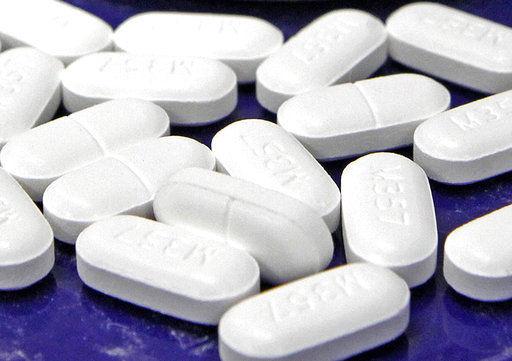 Form mobile treatment teams. Indiana has the 16th-highest rate of residents who needed treatment in the past year but didn't receive it, according to the Substance Abuse and Mental Health Services Administration. That lack of drug rehab is particularly acute in rural stretches of the state with no treatment facilities at all.
State Rep. Steve Davisson, a Salem Republican who represents some of those areas, authored House Bill 1541, which supplies the framework for mobile treatment units to expand care in underserved parts of the state.
The so-called addiction treatment teams will consist of at least a nurse practitioner or physician assistant, a drug therapist and a recovery coach, who will be able to provide detox, medication-assisted treatment and counseling. They will be housed in jails, hospitals, clinics or churches.
While the bill didn't provide funding, the teams, which will have to be formed at the local level, can apply for grants from the state's $20-million Recovery Works program.
Davisson said the initiative will give jails in the state the resources to institute treatment programs.
"Any way you slice it, addiction has a criminal side to it, but it also has a medical side it. It's a disease state," he said.
"Seventy-five percent of people addicted to opioids got started because of opiate prescriptions. They just didn't go out one day and say, 'I want to shoot heroin.' They actually had a legitimate prescription from a doctor. It activated that little part of their brain that said, 'I need this.' "
Develop a plan to increase residential drug treatment in the state.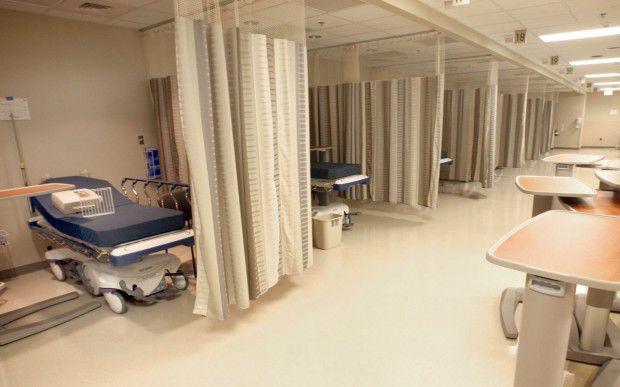 Develop a plan to increase residential drug treatment in the state. Senate Bill 156 orders the secretary of the Family and Social Services Administration to develop a plan by Jan. 1 to increase the number of inpatient and residential beds for detox and drug treatment in Indiana. That includes doing an inventory of available hospital beds across the state and state-owned buildings.
Ease requirements for starting needle exchanges.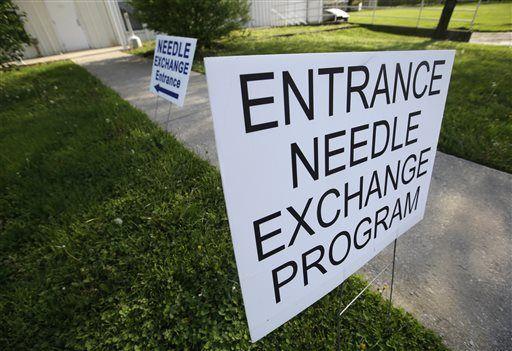 Ease requirements for starting needle exchanges. Syringe exchanges were illegal in Indiana until early 2015, when an HIV outbreak caused by intravenous opioid users in Scott County led then-Gov. Mike Pence to issue an executive order starting one there. That program helped the epidemic from growing.
The state later enacted a law allowing counties with high rates of HIV or hepatitis C to operate needle exchanges upon the OK of the health commissioner. House Bill 1438 allows municipalities to establish the programs without state approval.
The bill had the support of the state's public health community, including state Health Commissioner Jerome Adams, but was opposed by some law enforcement officials, like Attorney General Curtis Hill, who argued it would encourage drug use.
Restrict opioid prescribing.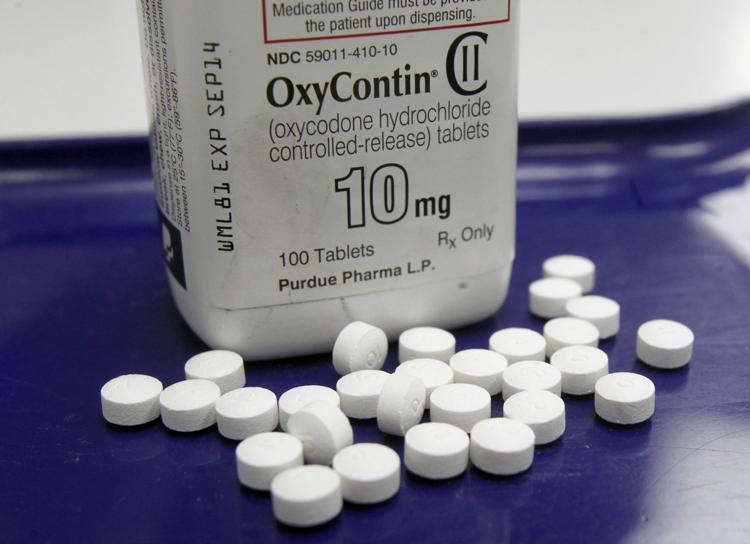 Restrict opioid prescribing. Senate Bill 226 limits the prescribing of opioids to adults using them for the first time and most children to seven days. Indiana ranks ninth in the nation for per-capita opioid painkiller prescriptions, according to the CDC, with 1.9 prescriptions for every Hoosier.
Provide treatment to non-violent drug offenders.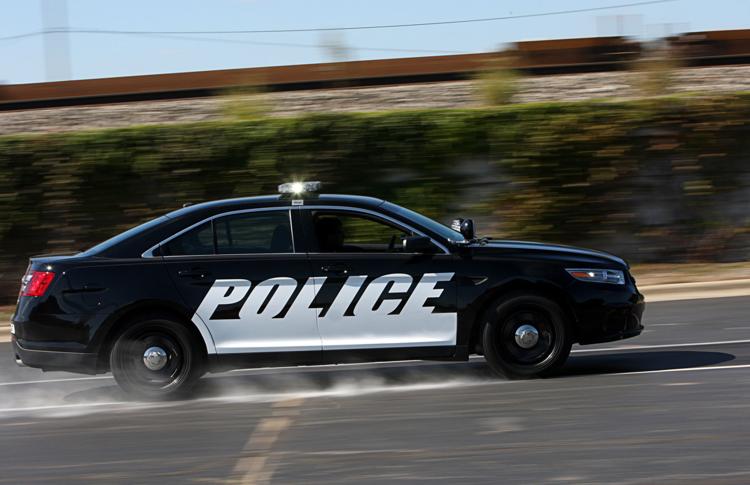 Provide treatment to nonviolent drug offenders. Senate Bill 510 authorizes a four-year pilot project to develop a residential treatment facility in Allen County for non-violent drug felons in lieu of prison. The state will provide $1.5 million toward the project given there are local matching funds. The program will measure the recidivism rates of the offenders and cost savings compared to incarceration.
"We'll take what's successful and replicate it to other regions," said state Sen. Jim Merritt, an Indianapolis Republican who authored the bill. "It's all about seeing the data and what works and what doesn't work."
Ban a previously legal synthetic opioid.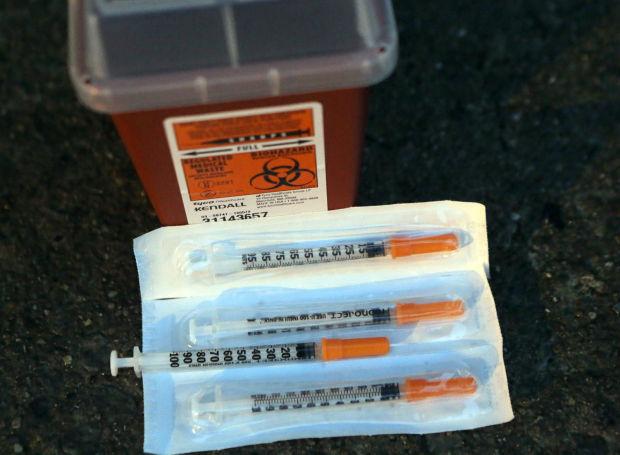 Ban a previously legal synthetic opioid. House Bill 1019 outlaws U-47700 in Indiana. The synthetic opioid, which goes by the street name "pink," is stronger than morphine and can be purchased on the internet from foreign countries. The drug was blamed for the deaths of a Bloomington couple last year.
Make changes to the INSPECT program.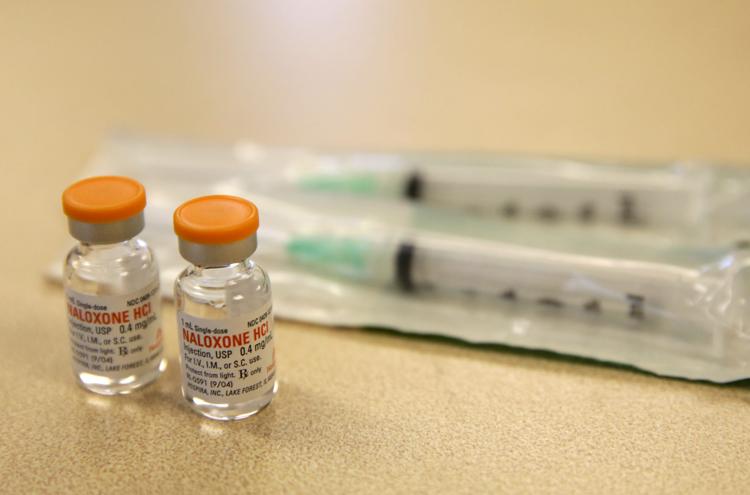 Make changes to the INSPECT program. Senate Bill 151 requires prescribers to indicate when a patient has entered into a pain management agreement. It allows the state's data analysis arm, the management performance hub, to obtain confidential data from INSPECT. And it sets up a work group to study the feasibility of adding every administration of an overdose-reversal drug and data from law enforcement investigations into INSPECT.
Another law, Senate Bill 408, audits the amount of money being spent to integrate INSPECT with electronic health record systems and asks a committee to study improvements to INSPECT.
Murder charges filed against Merrillville man after family fight ends in shooting
MERRILLVILLE — Police have secured murder charges against a 35-year-old in connection with Tuesday's double homicide that killed a mother and son.
Robert Stewart, of Merrillville, was charged Thursday with two counts of murder — along with enhancements for using a gun during the crime — in the shooting deaths of Ryan Halbe, 27, and his mother, Candy Halbe, 55, in the 2400 block of West 61st Place, Lake Criminal Court records show.
Police responded at about 9:20 p.m. Tuesday to the home for a report of two people shot. Around the same time, a Crown Point K-9 officer used a police dog to track down Stewart hiding blocks away in a shed.
In an interview with police, the suspect's girlfriend told police Stewart lives with the family at Candy Halbe's 61st Place home. She said Stewart has "issues with abusing alcohol" and "when he drinks, he gets violent," according to court records.
The woman said while out running errands with Stewart and her young son, she questioned Stewart about his drinking, but he denied it, records show. When they returned home, a family argument ensued after an intoxicated Stewart allegedly "forcefully grabbed" and "pushed aside"  a young child in the home.
Shortly after Candy Halbe and Stewart's girlfriend began arguing with him in the basement, Ryan Halbe joined them and grabbed Stewart by the shoulder, prompting Stewart to grab a gun from his waistband, court records show.
The feud erupted in gunfire after Ryan Halbe said to Stewart, "Why you waving a gun around? I don't want to kick your (expletive)."
As Stewart fled the home, Ryan Halbe bled out onto the floor, records show.
"Dad, I'm dying," he said, as his mother, Candy Halbe, lay on a nearby mattress, bleeding from a gunshot wound to her stomach.
Ryan Halbe died late Tuesday at Methodist Hospitals Southlake Campus in Merrillville. Candy Halbe died early Thursday at Methodist Hospitals Northlake Campus in Gary.
Witnesses at the scene recall hearing three gunshots and saw Stewart fleeing the home with a gun. A person in the home allegedly had purchased the weapon for Stewart.
A K-9 officer used a police dog to track Stewart's footprints in the snow to a shed in the 5700 block of Roosevelt Place. An officer located a .45 caliber Springfield XD weapon to the right of the footprints and a missing magazine about 15 feet away.
Upon arrival at the shed, a police dog was employed to apprehend Stewart because he refused to comply with commands to show his hands, step out of the shed and get to the ground, the affidavit stated.
Stewart was interviewed Thursday morning by police, records show. He told police he doesn't remember much about the night, and that he blacks out often when he drinks.
He told police he "did not recall much until being at home that night, possibly getting into an argument (with his girlfriend), being downstairs and getting into a tussle with Ryan," and then running and hopping fences, the affidavit stated.
He added he remembered "hearing gunshots but did not recall pulling out a gun, pointing a gun, or shooting Ryan and Candy (Halbe)," records show.
Stewart is in custody. An initial court appearance was not yet scheduled as of Thursday.
UPDATE: All I-94 westbound lanes reopened near Burns Harbor following morning crashes
BURNS HARBOR — All three westbound lanes of Interstate 94 near Burns Harbor have been reopened after officials cleared away two different early morning accidents, according to Indiana State Police.
The driver of a semi-trailer truck that rolled off the roadway was transported to an unknown hospital, according to police. His vehicle landed in the area between a ramp and the highway around 8:30 a.m.
There had been attempts bring an emergency medical helicopter to the area.
There was also a three-vehicle crash on the highway in the same area involving two semi-trailer trucks, police said. That crash involved just property damage.
Gary police seek information about fatal hit-and-run
GARY — Police are investigating an apparent hit-and-run crash that left a 29-year-old man dead Sunday, a spokeswoman said.
Lonnie Gerald, of Gary, died on the Interstate 80/94 overpass at Burr Street in Gary from blunt force trauma injuries, according to the Lake County coroner's office.
Gary police were dispatched to the area for a crash with injuries and found a man lying in the street, Lt. Dawn Westerfield said. 
No vehicles involved in the crash were located, she said.
The manner of Gerald's death was pending.
Anyone with information is asked to call police Sgt. Michael Jackson at 219-881-7485. To remain anonymous, call 866-CRIME-GP.
Electrical connection could be cause in early morning Valparaiso fire
VALPARAISO — The Fire Department quickly extinguished a fire in an unoccupied home Friday morning.
The department was dispatched for the report of a structure fire at 6:45 a.m., according to a press release from spokesman Robert Schulte.
Upon arrival, firefighters found smoke coming from the eaves of a bungalow-style home at 407 Michigan Ave. Firefighters entered the building to find heavy smoke and fire in the floor of the kitchen. The fire was followed back to an interior wall in the basement of the home.
The fire was extinguished quickly, resulting in minimal fire and water damage. However, the structure suffered heavy smoke damage.
The fire was discovered by a passerby. The home was an unoccupied rental at the time of the fire.
Through an investigation, it appears as though an electrical connection in the basement caused the fire, the release said.