5 most popular stories today: St. John car condo plan gets favorable recommendation from BZA
Here are the top 5 trending stories today. 
St. John car condo plan gets favorable recommendation from BZA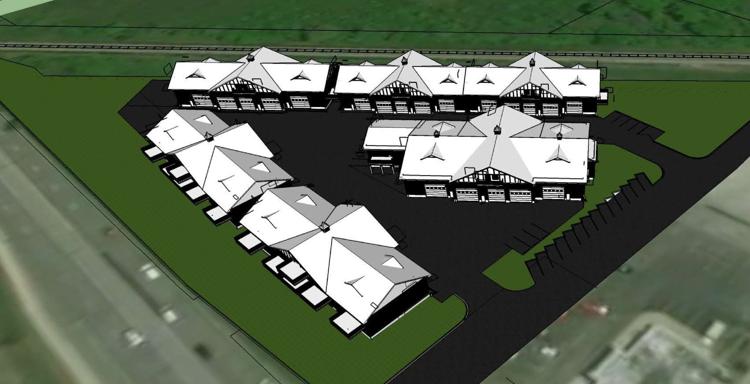 ST. JOHN — The plan for cars having their own condominiums in town got a boost this week.
Local resident Mike Gelatka received several use variances from the Board of Zoning Appeals and a favorable recommendation from the board to the Town Council for use approval for Crossroads Motorplex, which is planned for the triangle-shaped property just north of Aspen Cafe at the intersection of U.S. 41 and Wall Street. 
In essence, it's a place for storage and gathering of automotive enthusiasts, according to Gelatka. 
"A country club for people who like cars," he said. 
Gelatka said it's intended to be a private, gated-type community that will bring some cultural events to town. Gelatka told the board it will bring in outsiders to the town, not only to invest in this property but also possibly open businesses in the area related to high-end, exotic sportscars. 
Gelatka said it also can lead to automotive dealers purchasing a unit to hold VIP parties when a new car comes in. 
"Our hope is to bring something unique to the town that we all live in," he said. 
The concept is similar to Iron Gate Motor Condos, in Naperville, Illinois.  
Board member Paul Panczuk said he likes the concept and that "it's going to be attractive." 
Gelatka previously brought his concept for Crossroads Motorplex to a workshop before the Plan Commission, which looked at it favorably. 
Local engineers, other volunteers help student robotics teams
GRIFFITH — Gracia Dudlicek, Keith and Lori Hall, Al Walus, Jason Babin and Dean Price are not teachers, but when you see them in the classroom, you'd never know.
These engineers, business leaders and parent volunteers are among the industry leaders in Northwest Indiana who are stepping into the classroom to work with students.
Retired mechanical engineer Keith Hall is a senior mentor for Indiana FIRST, a robotics competition. He has helped start, and continues to mentor, numerous robotics teams in the Region, including those at 21st Century Charter School in Gary, Griffith High School's after-school robotics club, East Chicago Central High School, Merrillville High School, Heritage Christian High School, Hobart Scout Explorer Post, School City of Hobart, Munster schools and some schools in the Gary Community School Corp.
Lori Hall is retired from the legal profession and is the volunteer Affiliate Partner for the Indiana First Technical Challenge robotics competition. Her job includes finding the venues for robotics events and obtaining insurance, signing contracts, collecting registration fees and updating the state website. 
"We both do a lot of each other's jobs, but mostly I focus on the technical aspect, and she handles the organizational details of the programs," Keith Hall said of he and his wife, Lori Hall.
Both also are listed as staff and operating partners on the Indiana FIRST website. The pair said there are 74 teams at the FTC level in Indiana, along with close to 300 Lego teams.
Lori Hall said the couple get so much joy out of working with students, they treat them like grandchildren.
"I love the light-bulb moments," she said.
"It's such a wonderful process to help a child discover the answer. Sometimes they come up to me for help but I'm not really a scientific person, so I talk them through the process and they discover the answer on their own."
Dudlicek and Babin both became involved in the Griffith High School robotics club because of their children. Dudlicek is a civil engineer at Dyer Vault Co. with two sons in the robotics club. Babin is an electrical repairman at Ford Motor Co. with an eighth-grade daughter interested in robotics and engineering.
Dudlicek said her oldest son, Gabe, a senior at Griffith High School, has wanted to build robots since he began playing with Legos as a youngster. She said once he got to sixth grade, he talked her into helping out with an after-school club, and she's been involved ever since.
The robotics club, now three years old, is preparing for an upcoming FTC competition.
Robotics mentors crucial at other schools, too
The School City of Hammond has numerous robotics teams, and Team Hammond 71 is celebrating 20 years of winning. Year after year, the team has gone to competition and done well with the help of their mentors.
Sherri Silcox, the Michigan City Area Schools Safe Harbor coordinator, said Safe Harbor's Michigan City Robotics Teams have worked with numerous volunteer mentors and businesses since it began seven years ago. Safe Harbor operates the school system's after-school programs.
"I can't stress enough that their leadership is not only important, it (also) is vital to make robotics programs possible and help students succeed," she said. "When businesses connect their engineers and professionals to robotics teams it helps them as well.
"It's an excellent way for companies to grow their young workforce, recruit talented youth and train them to make choices that encourage good employees that stay local.
"Michigan City Robotics had served approximately 300 students on the teams, but outreach in what the teams have done to encourage other students to be their best ... has touched hundreds. We have had 50 or more adult mentors and volunteers since the beginning of the program."
Silcox said Al Walus, of Christopher B. Burke Engineering, helped start the team and has been a lead mentor, grant writer and strategic planning leader ever since.
Dean Price, with Haas and Associates, has been a mentor since Michigan City schools started the team, too, and he is the go-to guy for anything from event setup and outreach events to program implementation. Other mentors include Herb Higgin, retired director of Safe Harbor, and engineering teacher Ralph Gee.
"ArcelorMittal is a valuable sponsor of our team, and mentors have come from there that have helped move the team forward and been very important in assisting students during the build season," Silcox said.
At Griffith, Dudlicek said three of the Griffith High School seniors have gone on to universities around the country to major in engineering or robotics.
Griffith eighth-grader Jacoba Babin said she wants to be a structural engineer.
"I've always liked engineering and I want to help the world, especially on the West Coast making buildings earthquake-resistant," she said. "I've known I wanted to be an engineer since I was 9 and built things with Legos."
Griffith senior Daniel Welch said when he first got on the team last year, he was just learning. "I think I'm going to major in computer programming. I think it's great that we've got so many volunteers. They come in (and) help kids who might otherwise not have had a chance to do this," he said.
Portage police: Two arrested when 'one pot meth operation' found in car
PORTAGE — Two men are facing several felony charges after an alleged "one pot meth operation" was found in their car during a traffic stop.
Thomas A. Wenzel, 38, Lake Station, was charged with manufacturing methamphetamine, possession of methamphetamine, possession of two or more precursors and resisting law enforcement by vehicle while Randall J. Szostek, 34, Hobart, was charged with manufacturing methamphetamine, possession of methamphetamine, possession of two or more precursors and possession of a controlled substance with a prior conviction.
The charges came after a traffic stop Thursday afternoon.
According to a police report released Monday, a Portage police officer spotted a 1993 Oldsmobile on Willowcreek Road Thursday afternoon. The car, driven by Wenzel, made a sudden turn onto Sunrise Avenue without signaling. When the officer attempted to stop the car for the traffic violation using lights and sirens, Wenzel allegedly fled west on Sunrise Avenue and then came to a sudden stop at the end of Monnier Street near the Central Elementary School playground where children were outside playing.
Wenzel and Szostek were taken into custody and transported to Porter County Jail.
As an officer began to inventory the car, what appeared to be precursors to a meth lab were found and the Indiana State Police Methamphetamine Suppression Team was called, said police.
The ISP team recovered what appeared to be a "one pot meth operation" along with an HCL (hydrogen chloride) generator and other precursors to manufacturing methamphetamine.
Police also found several pill bottles, small plastic bags often used to package narcotics, 2-inch long straws with a white powdery residue inside, a box of fire starter sticks, an electric blender and two small propane tanks, according to the report. The substance later tested positive for methamphetamine. 
St. John officials butt heads over accounting firms, meeting minutes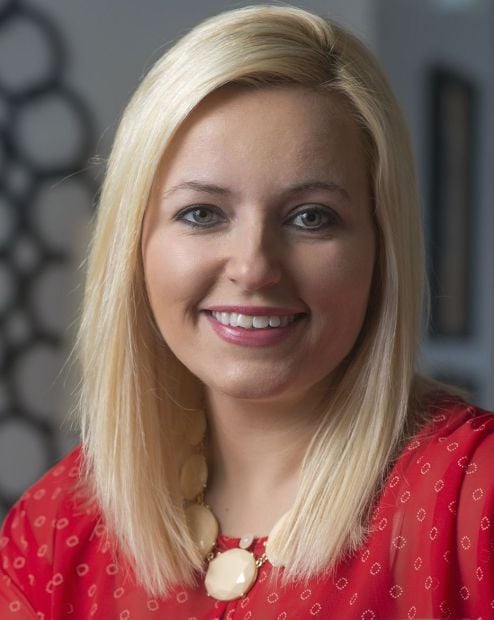 Friction is forming between some St. John leaders regarding oversight of the town's accounting and release of public meeting minutes.
Over objections from the Town Council president, St. John's clerk-treasurer is going to contract with an outside firm "to ensure statutory accounting requirements are being met in this town."
Clerk-Treasurer Beth Hernandez said she plans to contract with Umbaugh and Associates, which was formerly the town's financial consultant until about 10 years ago, when the firm was replaced by Cender and Co. 
During a recent council meeting, Hernandez read a statement saying that she can be held professionally and personally liable for accounting decisions made and will not knowingly rely on, in her opinion, substandard direction by an accounting firm simply because council President Michael Forbes tells her to do so.
"It's evident Mr. Forbes is not a proponent of checks and balances," she said. "He is attempting to control my office in the same way he attempts to control numerous town boards."
Hernandez said retaining the same attorney and accounting firm for every board and every town department does not provide for the necessary checks and balances. 
"I do not work for Mr. Forbes. I am here to serve our residents and their best interests," she said. 
Hernandez said she, her chief deputy and accounting assistant have not been comfortable with the professionalism and statutory direction provided to them by the existing firm, which "works at the pleasure of the Town Council."
"Their allegiances lie there — not with my office," she said.
Forbes, who was unable to attend the meeting, told The Times in an email that he has contacted the State Board of Accounts and received both verbal and written confirmation that a clerk-treasurer does not have the authority to hire a financial consultant and that it would be an issue during an audit.
"Ms. Hernandez is aware of this and has informed me she is prepared to take her chances during an audit," he said. "Based upon the opinion of the SBOA, it is wrong for her to hire this company. I feel it is an unnecessary duplication of services, and based upon that I will do what I feel is right.
"And that is that I will not be voting for any of the town dockets that have Umbaugh and Associates pay requests on them."
Hernandez said per her legal counsel, the law allows her to enter into the contract with Umbaugh. 
"The continued refusal by Mr. Forbes to acknowledge and accept this raises questions as to his motivation," she said. "I realize this is probably just another scare tactic in hopes I will back down."
Forbes said that since the council fired Umbaugh as its financial consultant, Cender and Co. has been of great service.
"I am disappointed that comments were made that slight Cender and Co.'s reputation," he said. "Over the years I have worked with the group they have proven to be knowledgeable, timely, accurate and in all respects have done a great job for the town and its residents."
Karl Cender, of Cender and Co., told The Times that he is not aware of any complaints regarding services rendered. He said in providing financial consulting accounting for St. John, the firm strives for high quality with the town's best interests in mind.
Another issue raised by several members of the public and Hernandez was that no plan commission meeting minutes have been transcribed and released for the last seven months.
Hernandez said it's not her job to record the meeting minutes for the St. John Plan Commission, and it's "rather embarrassing" they have not been available. Forbes also heads the commission, and Hernandez said she believes he is trying to pass the issue of having no minutes onto her.
An employee who previously handled those minutes is no longer with the town, and the position has not been filled.
Commission member Greg Volk said the minutes for the last seven months have been recorded but not approved. 
Town Manager Steve Kil said he hopes the 2018 salary ordinance will better outline the duties of that position and it will be filled and the minutes transcribed. 
Luke Britt, Indiana's public access counselor, told The Times the town's failure to release seven months of public meeting minutes is problematic.
Ragen Hatcher throws her hat in the race to represent Gary in the state Legislature. She joins Jessica Renslow as a candidate for the 3rd House seat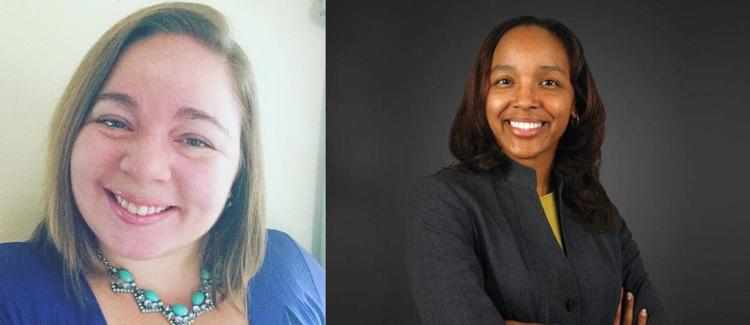 A Gary City Council member is among two women who will run for a 3rd District House seat of the Indiana General Assembly.
Ragen Hatcher, 39, a Gary city councilwoman and attorney, announced last week she is preparing her campaign.
Jessica Renslow, who announced a month ago, also hopes to win the legislative seat, which represents Gary, Hobart, Lake Station and New Chicago.
Hatcher issued a prepared news release: "I have actively fought for the citizens of Gary for the last ten years and look forward to serving District 3 ... with the same passion and commitment."
Hatcher has the support of state Rep. Charlie Brown, D-Gary, who has represented the 3rd District since 1982. He announced last week he would step down to run for the Lake County Council.
"I will be supporting Ragen Hatcher because of my love and devotion to the Hatcher family, because there are only a limited number of females in the Democratic caucus and there aren't that many attorneys either," Brown said Sunday.
"I don't know how many others will run. I think Ragen will make a wonderful addition to the General Assembly."
Hatcher said, "I want to thank Representative Brown for his many years of service."
Ragen Hatcher served as an at-large member of the Gary City Council from 2007 to 2011, when she ran unsuccessfully for Gary mayor. Voters returned her to the City Council in 2015.
Her father, Richard G. Hatcher, made history 50 years ago when he was elected the first black mayor of a major American city.
Renslow is involved in the Neighborhood Spotlight Program, a community development project.