Here are the top 5 trending stories today. 
Award recipients say Hammond roots sustained them as they found fame, fortune, great careers
HAMMOND — The eight African-Americans honored Thursday have made it.
They've found fame and success. Some have careers that have taken them around the country and even the world.
And many credited Hammond for making them who they are today.
All eight personally accepted their accolades from the city and its Human Relations Commission's Black History Coalition Committee during a ceremony at Hammond City Hall.
The honorees include artist Andre Montgomery, photojournalist John J. Watkins, Windy City Bulls public relations associate Jordan Beasley, event planner Jamahl L. King and musicians Johnnie "Smurf" Smith, the Rev. C.N. Maxx Frank, Crystal Taliefero and Jeffrey W. Morrow.
Taliefero became emotional as she talked about how it felt to be home.
Taliefero, like many of this year's honorees, became interested in music at a young age. She began performing in rhythm and blues clubs in Northwest Indiana and Chicago at age 11.
John Mellancamp discovered Taliefero performing locally in the 1980s. In 1989, the multi-instrumentalist and vocalist became a touring and recording member of the Billy Joel Band.
"God has blessed us with the opportunity to do what we love," she said.
Morrow, of Indianapolis, said he almost didn't make it to the ceremony, but was able to push back a studio session Thursday.
He is the vocal producer for the television show, "Empire," and has worked with Aretha Franklin, R. Kelly, Celine Dion and other popular artists. He's been featured in more than 6,000 TV and radio commercials and voices the character Palmy in "VeggieTales."
Morrow attended Hammond schools and, before his career took off, taught for seven years at Eggers Middle School.
"The experience I gained attending public schools in Hammond, Indiana, was the best experience and life lesson that I could have ever had," Morrow said. "I learned how to work with all types of people. I learned basic genres that have helped me my entire career."
Smith serves as musical director for hip-hop artist Common and has produced for Michael Jackson, Mary J. Blige, Musiq Soulchild and many others. He's a three-time Grammy-nominated musician, songwriter, producer.
Smith, who began playing the organ at 10 years old, was a regular musician at Mount Herman Missionary Baptist Church in East Chicago by age 12.
"I'm not even going to pretend I'm not nervous right now," Smith said, as he stood before the standing-room-only crowd at City Hall.
Smith said he was one of many talented musicians who came up in Hammond at the same time. He still applies lessons he learned from Hammond schoolteachers to his work today, he said.
"You can achieve anything you put your mind to," Smith said.
Frank began playing the piano at age 3. His career began with the gospel group The Winans in 1985 and, later, the legendary group Commissioned in the 1990s.
"Hammond taught me how to dream," Frank said, as he recalled how his mother would send him cards that said "dream big."
"Where you start out does not determine where you can be. Where you come from does not determine what you can do in life," Frank said. "I came from Hammond, Indiana, and I've worked with a lot of great singers and great people, and if I can do it, you can do it, too."
King, the founder and CEO of STEPS Event Planning Firm in Atlanta, counts rhythm and blues artist Ne-Yo, Bronner Bros. International Beauty Show, Sheen Magazine, DTLR, Keith Sweat and others as clients.
"To be an entrepreneur is one of the biggest challenges," King said, adding it meant the world to be honored by his hometown.
Watkins, a photojournalist for The Times for 33 years, has taken pictures of presidents, celebrities, sports stars and — most often — everyday people.
"Somehow I think it's wrong that I should be getting an award for something I enjoy doing so much," he said.
Montgomery works as a robotics engineer in the medical field but also is an accomplished artist. His works have been displayed and sold in the largest African-American gallery in the Seattle area. Former Chicago Bulls player Stacey King and several former Seattle Seahawks players are among his clients.
Beasley, the youngest of the honorees, began his career at WJOB in Hammond and later worked at WGN in Chicago. He currently works as a public relations associate for the Windy City Bulls, the NBA G League affiliate of the Chicago Bulls.
"If I could just have half the life or half the career that these men and women in the front row have had, then I would consider it a success," he said.
Three Floyds rated one of world's best breweries again
Northwest Indiana residents can be proud that one of the world's best breweries is right in their backyard.
Craft beer aficionados on RateBeer ranked Munster-based 3 Floyds as one of the top 100 breweries in the world. The highly regarded heavy metal-themed brewery, which has racked up accolades since debuting its heavily hopped beers more than 20 years ago and which has had a huge influence on many subsequent craft brewers, was the only Indiana brewery on the prestigious list.
The Chicago craft breweries Goose Island Beer Co., Half Acre Beer Co. and Pipeworks Brewing Co. also cracked the top 100 list on RateBeer, a popular online forum that Anheuser-Busch InBev recently bought a minority stake in.
18th Street Brewery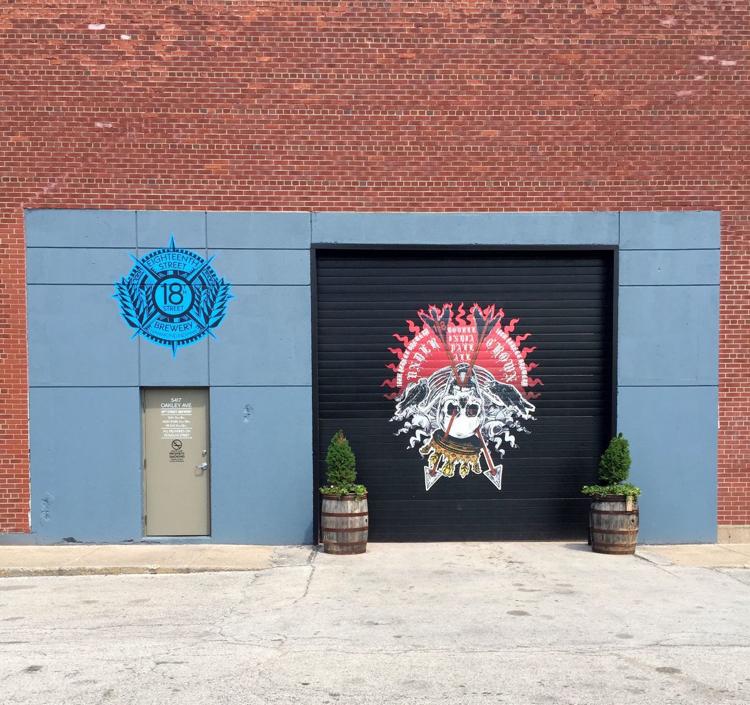 18th Street Brewery Taproom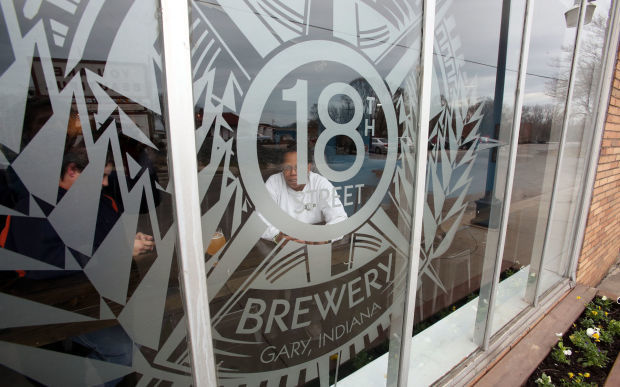 95Ate5 Brew Pub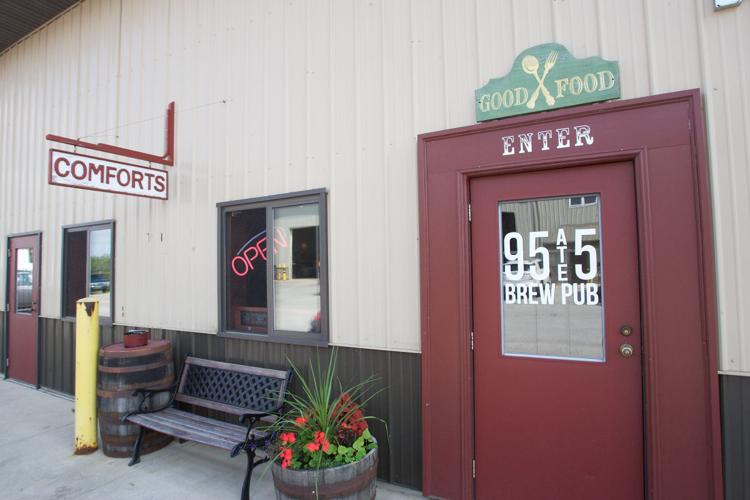 Back Road Brewery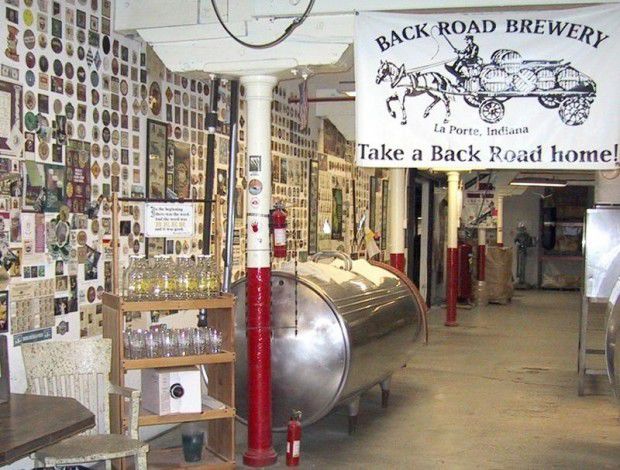 Bulldog Brewing Company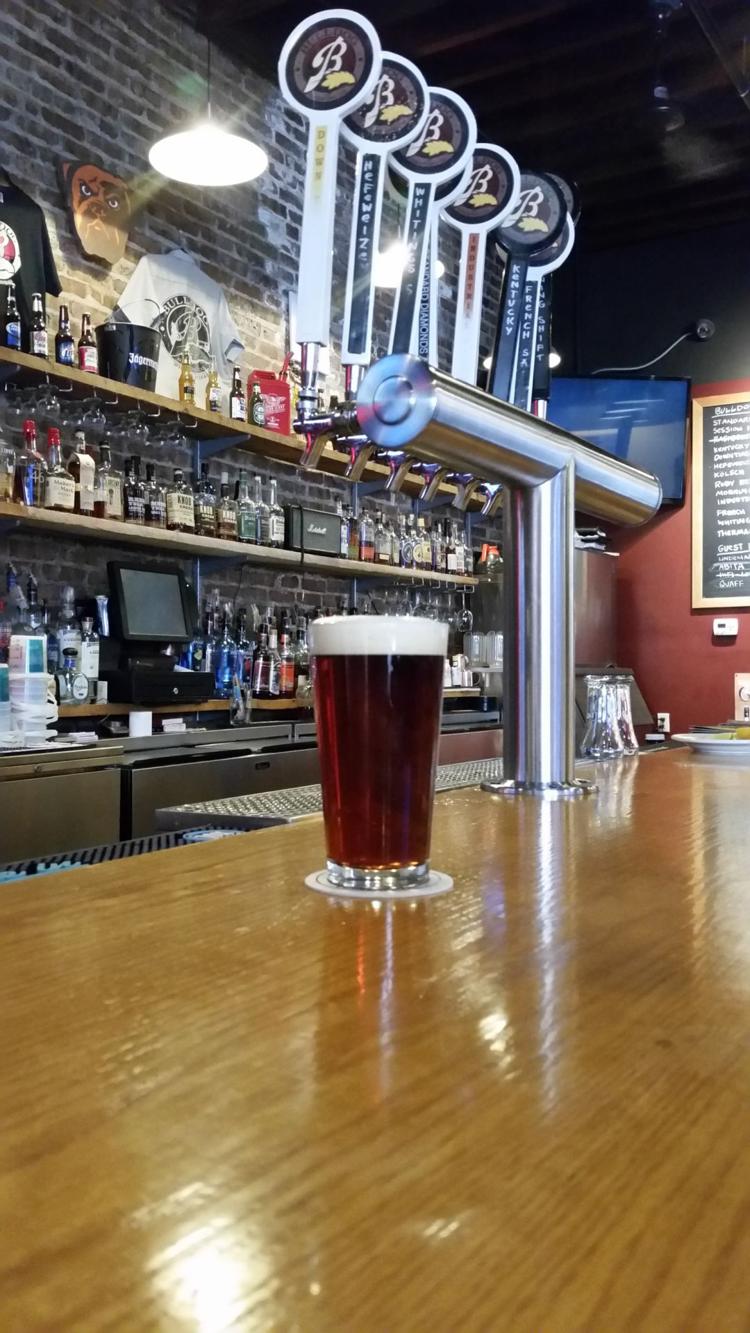 Burn 'Em Brewing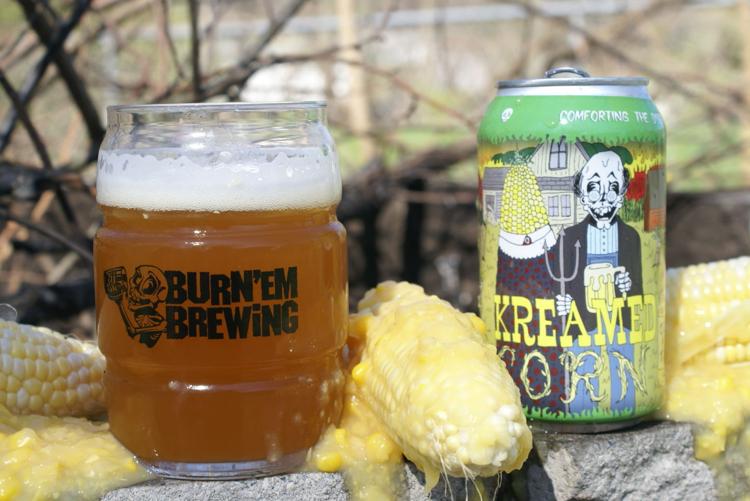 Byway Brewing Co.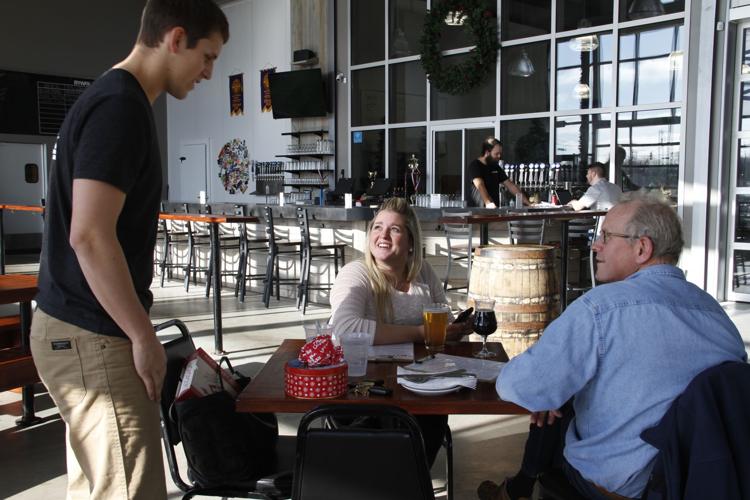 Crown Brewing Co.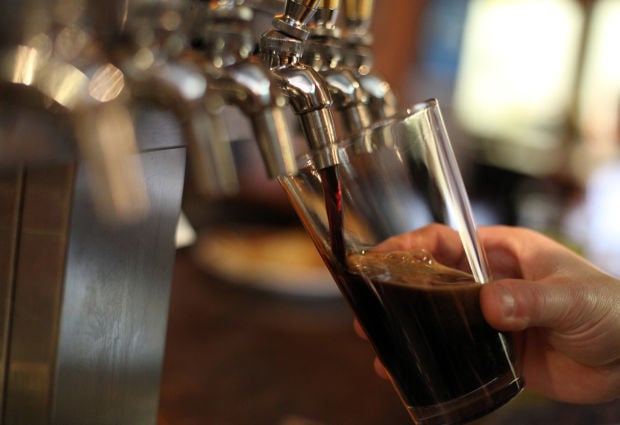 Devil's Trumpet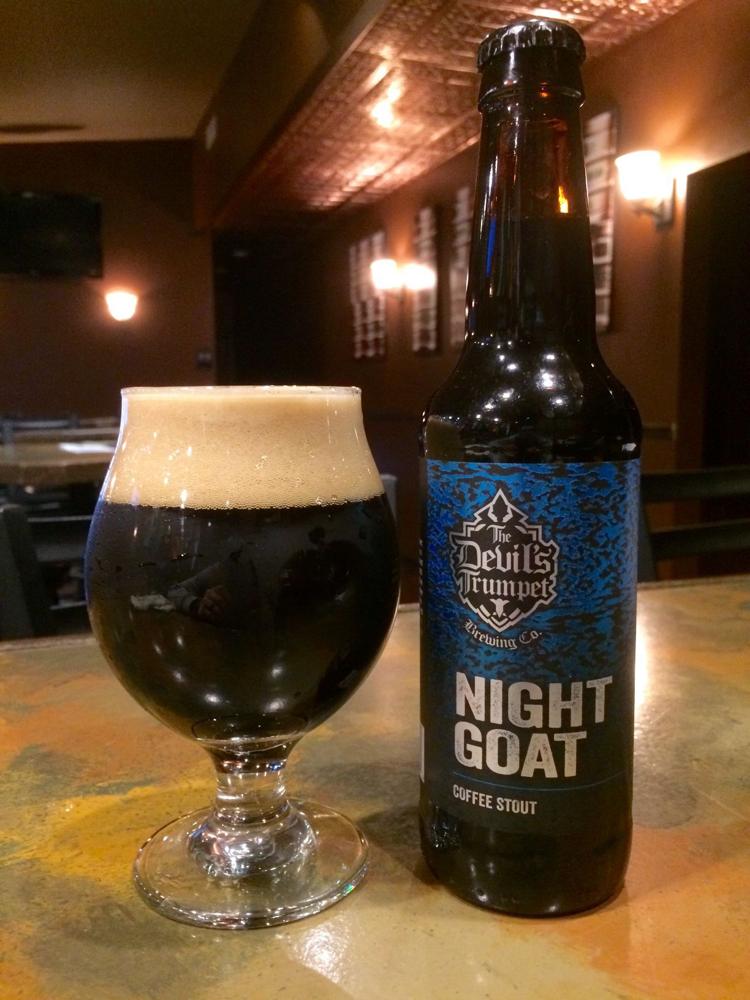 Figure Eight Brewing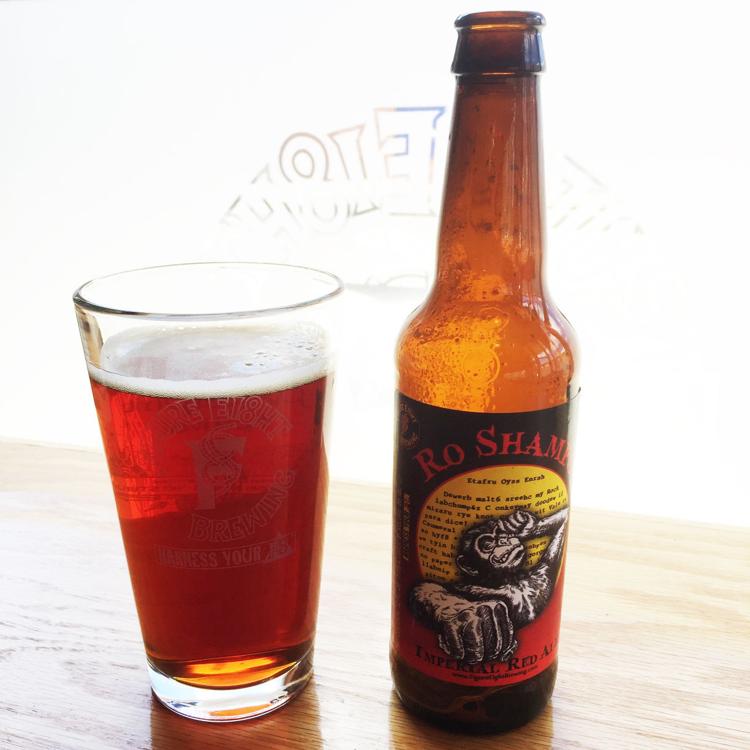 Four Fathers Brewing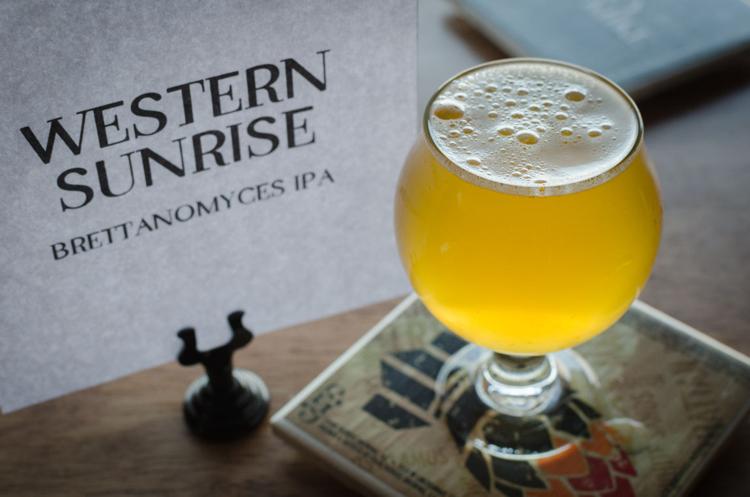 Hunter's Brewing Company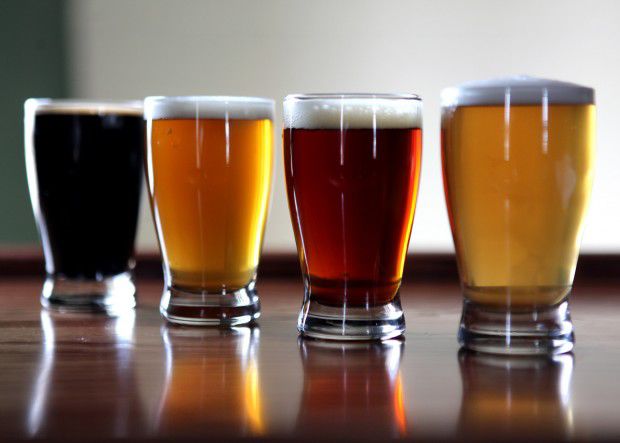 Ironwood Brewery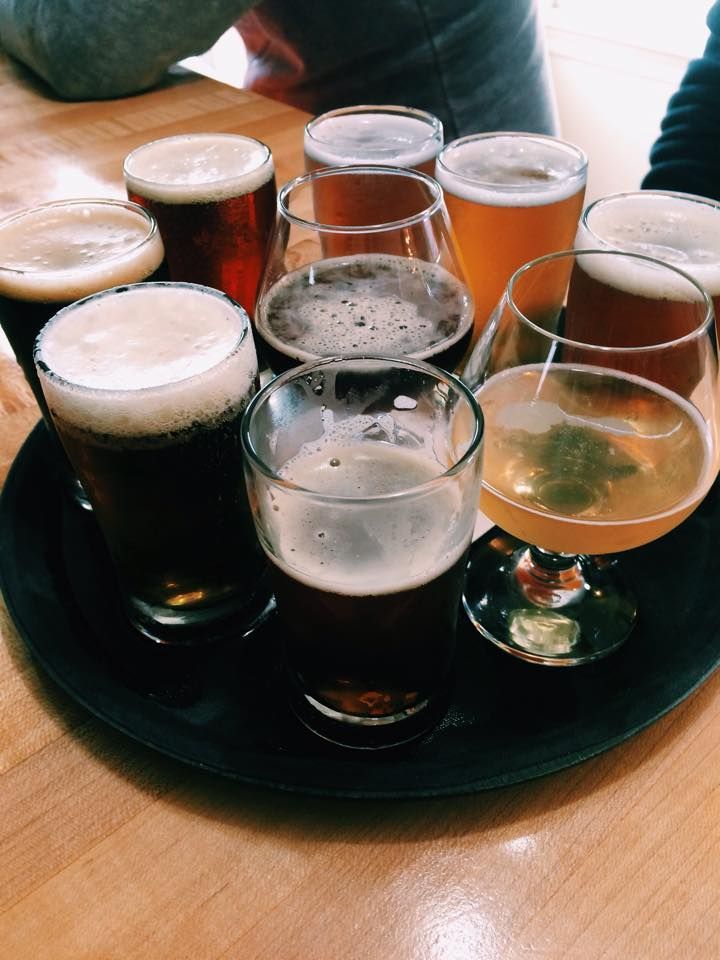 New Oberpfalz Brewing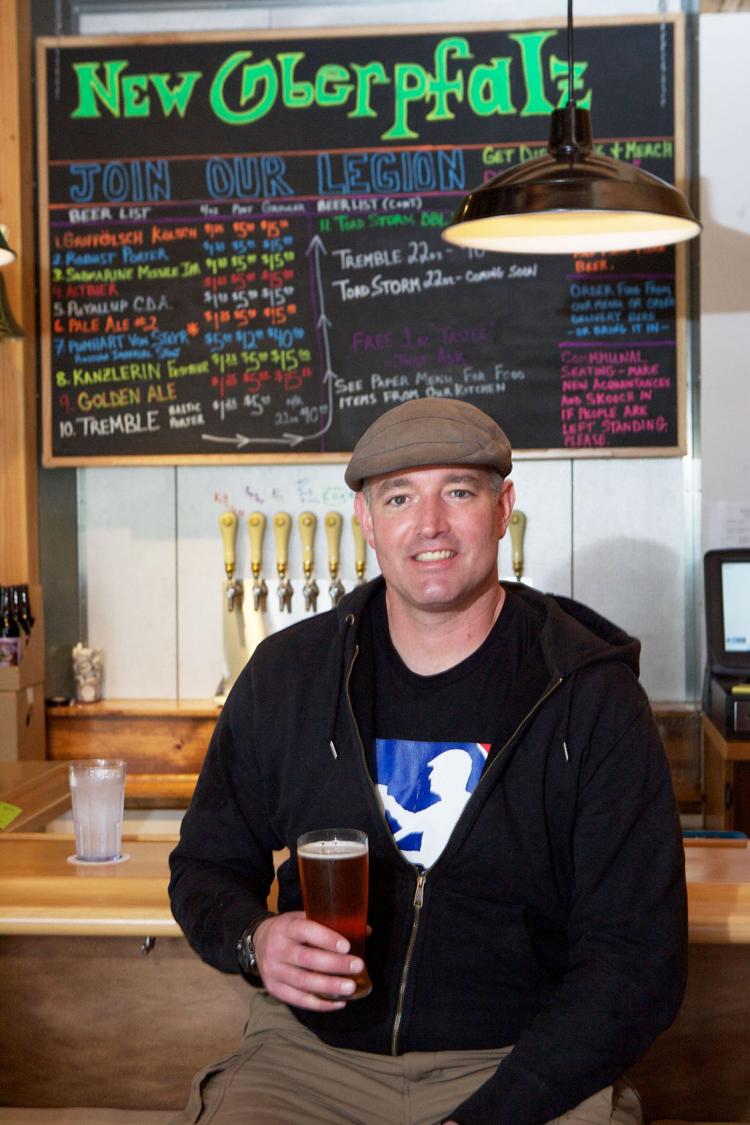 Off Square Brewing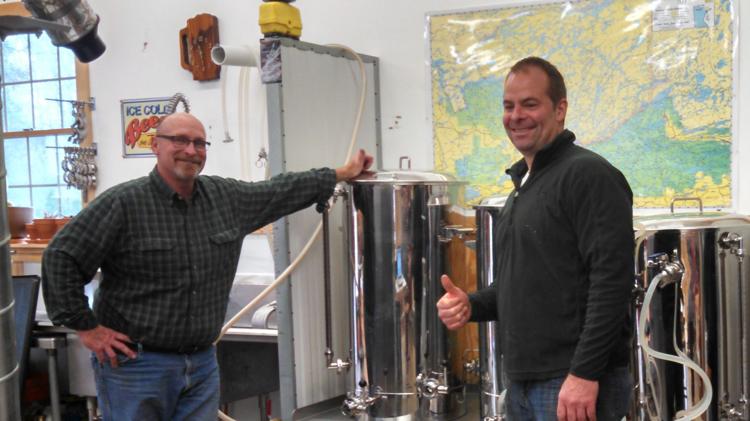 Pokro Brewing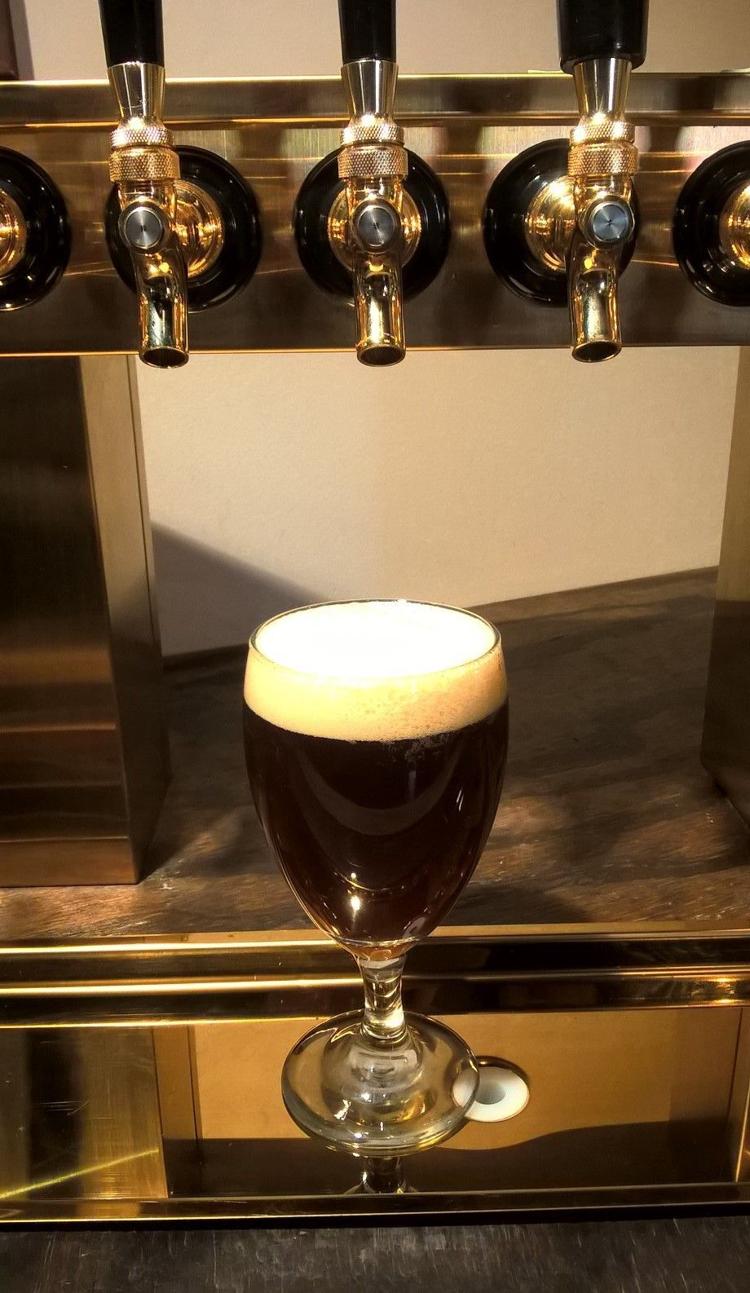 Shoreline Brewery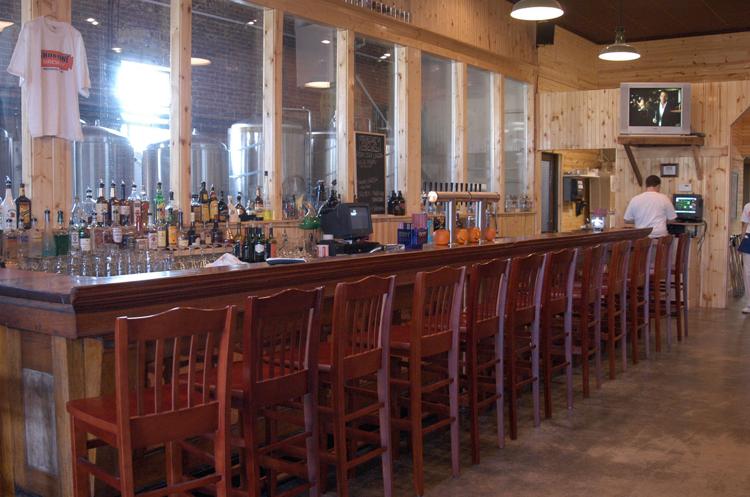 St. John Malt Brothers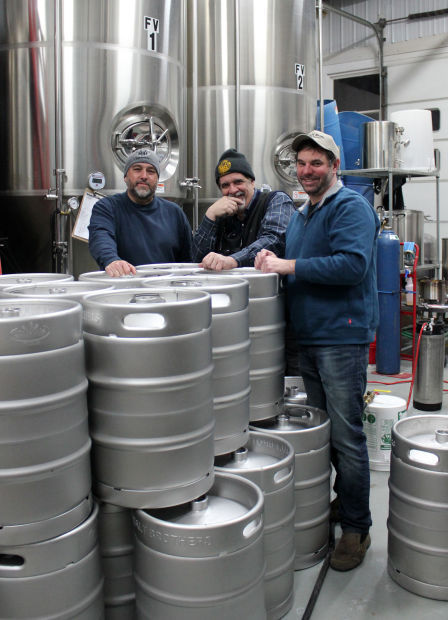 3 Floyds Brewing Company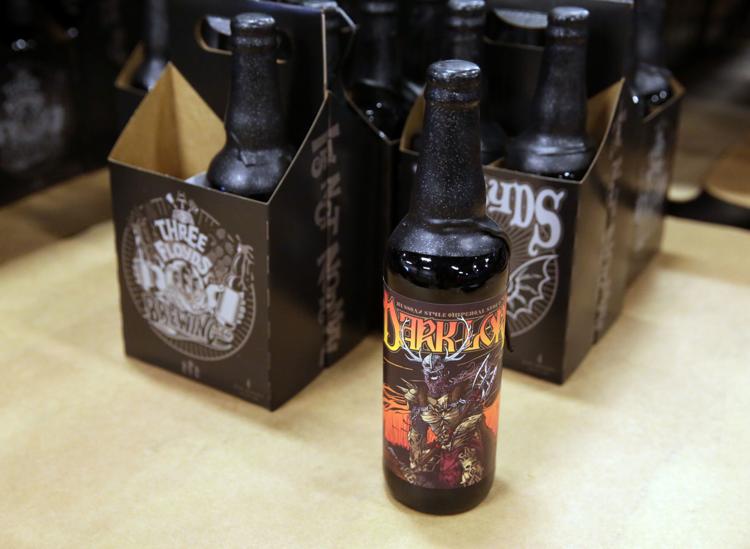 Wildrose Brewing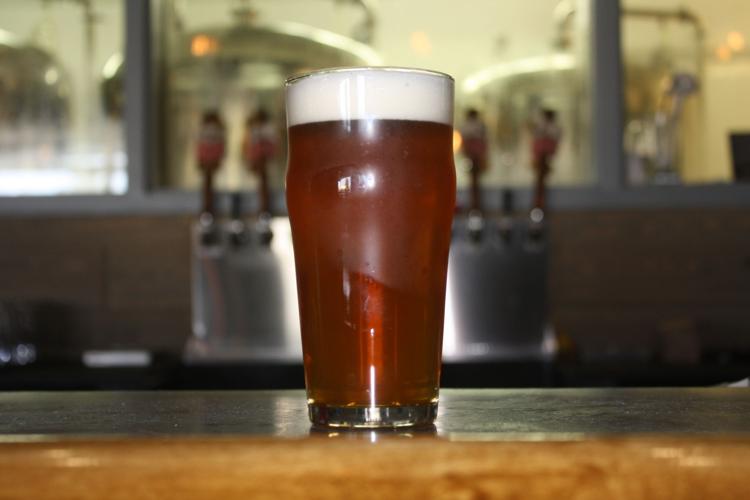 Windmill Brewing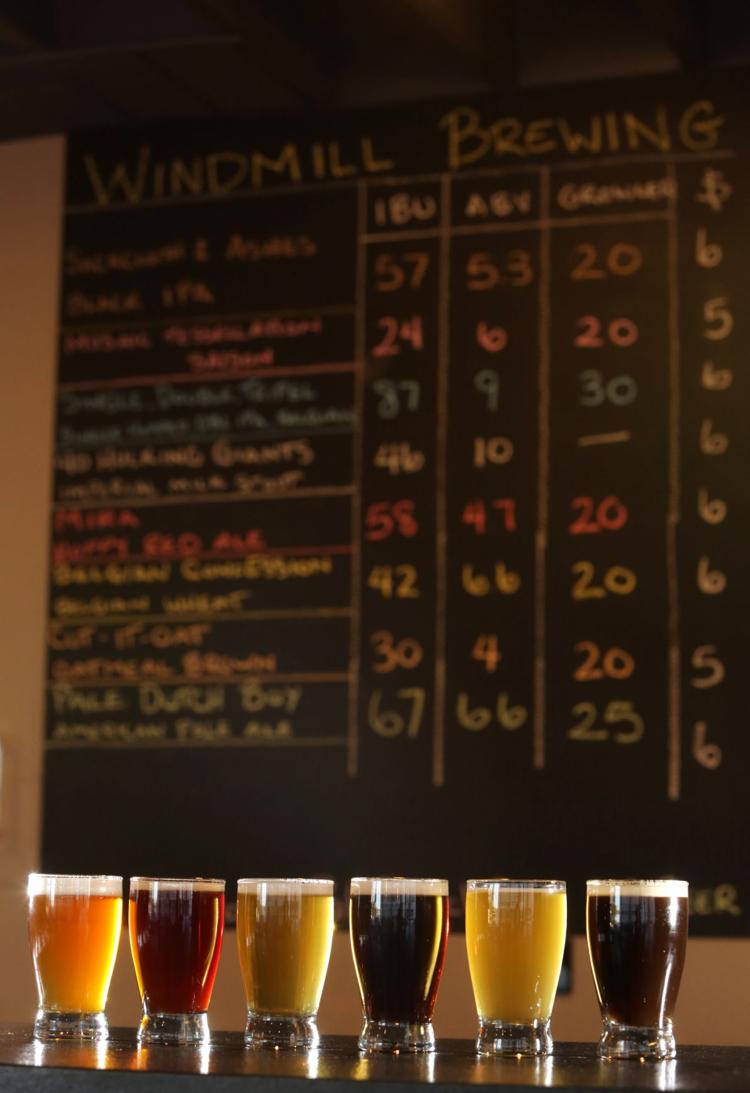 Zorn Brew Works Co.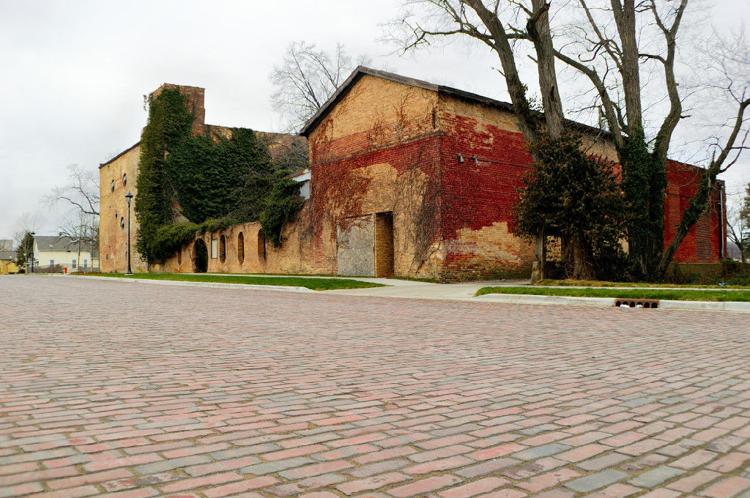 RateBeer, which posts and aggregates user reviews of millions of beers worldwide, also ranked 3 Floyds Dark Lord Russian Imperial Stout — the coveted beer released at Dark Lord Day every year — and 3 Floyds Dreadnaught Imperial IPA as two of the world's best beers.
The 3 Floyds Dark Lord Russian Imperial Stout Aquavit Barrel Aged variant won a bronze in the strong stout category. Its Zombie Dust won a gold, its Alpha King a silver for American Amber/Pale and its Gumballhead took home a bronze in the wheat category.
No other Indiana beers were recognized as best in the world or best in style this year.
3 Floyds, which is adding a distillery as part of an expansion, was rated No. 1 in the world by RateBeer in 2007, 2009, 2010, 2011 and 2012.
Police: Jail phone calls reveal plot to intimidate witnesses in East Chicago murder case
CROWN POINT — A man's alleged plot to intimidate a witness in a murder case was revealed through phone calls at the Lake County Jail, according to court records.
Isaac S. Facen, 26, of East Chicago, is charged in Lake Criminal Court with three counts of attempted obstruction of justice on allegations he conspired with Robert S. Currie to intimidate a witness at Currie's bond hearing Tuesday.
John Cantrell, a defense attorney for Currie, said Thursday his client was not attempting to encourage anyone to intimidate witnesses. He pointed out Currie is not charged in the incident.
"It's a public forum," he said about courtrooms. "Everyone is free to attend."
Currie, 23, of East Chicago, was charged in September with murder and battery on allegations he fatally shot Ashanti "Bundles" Walden, 25, of Gary, on June 23, 2017, in the 4800 block of Alexander Avenue.
Currie denied shooting Walden in an interview with East Chicago police Sept. 16, but suggested the victim made a lot of enemies because he was rapping about guns, people's deaths and crimes, court records state. 
Currie is jailed without bond, but Cantrell filed a petition Oct. 3 requesting a judge grant his client a bond in the case.
Facen was arrested Tuesday as he was entering Magistrate Judge Kathleen Sullivan's courtroom at the Lake County courthouse, records state. 
Facen was arrested based on phone calls Currie allegedly made where he urged Facen to show up for the bond hearing to intimidate witnesses, records state.
"I was trying to get a (expletive deleted) to at least show their face, so if a (expletive deleted) do get up there, they will think twice, you hear what I'm saying, think twice and tell the truth," Currie allegedly told Facen, records state.
The witness did not show up to Tuesday's hearing. A writ of body attachment, similar to a bench warrant, was issued for the witness, who was located Wednesday in East Chicago.
He told a detective he did not show up for the hearing because, "I'm just running bro," the records state.
He said he believed people from "Villeblock," a reference to Currie's neighborhood on Melville Avenue, were trying to kill him, records state.
Facen's bond is $50,000. An initial court hearing has not been scheduled. 
Records: Man admits to shooting gun, but denies murder near Gary supermarket
CROWN POINT — A man pleaded guilty Thursday to criminal recklessness to resolve charges in the fatal shooting of his mother's boyfriend in Gary.
Wesley D. Trout, 20, of Gary, admitted in a plea agreement filed Thursday he fired a gun at Sherrod Carter, 39, of Gary, during an altercation May 22 outside Sam's Market, 2101 Virginia St., according to court records.
Carter was dating Trout's mother, and the couple was "having problems" at the time, records state.
Though Trout admitted he fired the gun, he does not admit to murdering Carter, who was found barely conscious in the 2100 block of Caroline Street, about one block from the supermarket. He later died at Methodist Hospitals Northlake Campus in Gary.
Trout admitted in the plea agreement the shooting was reckless and "created a substantial risk of bodily injury" to anyone in the parking lot, "where people were likely to gather," records state.
Criminal recklessness is a level 5 felony, which is punishable by 1 to 6 years incarceration. There is no agreement between parties as to what sentence will be imposed at a March 23 sentencing hearing.
Trout was scheduled to appear at trial Feb. 20 on charges of murder, aggravated battery, attempted battery, criminal recklessness and pointing a firearm, as well as two misdemeanor offenses.
The trial was canceled. The state is expected to dismiss all charges, besides the criminal recklessness offense, at Trout's sentencing hearing.
Largest orthopedic group in Northwest Indiana aligns with Franciscan Alliance
The largest orthopedic group in Northwest Indiana, Lakeshore Bone and Joint Institute, has aligned with Franciscan Alliance.
The health care providers entered into professional services and co-management agreements, an arrangement in which Franciscan Health contracts with Lakeshore physicians to provide orthopedic services and handles the administrative costs.
"We are excited about this new strategic partnership with Lakeshore Bone and Joint Institute that will provide even greater access to high-quality orthopedic care to the many communities we are privileged to serve," Franciscan Alliance President and CEO Kevin Leahy said. "Their reputation is second to none and we look forward to expanding our two organizations' primary goal of providing the highest level of clinical outcomes for our patients."
The 50-year-old Lakeshore Bone and Joint Institute has expanded beyond its home base in Porter County to neighboring Lake and LaPorte counties in recent years.
The group has 16 orthopedic surgeons, three pain management physicians, five podiatrists, a rheumatologist, a clinical psychologist and 16 advanced practice providers spread out among offices in Chesterton, Portage, Valparaiso, Crown Point, Schererville, Knox, LaPorte and Michigan City.
"For over six years, Lakeshore Bone and Joint Institute has enjoyed an excellent working relationship with Franciscan Health in Crown Point," President Thomas Kay said. "During that time, we have recognized that both of our organizations share similar values focused on quality patient care. We are excited to help increase the scope of orthopedic services in Michigan City. Lakeshore Bone and Joint Institute remains committed to serving patients in all the communities where we are present."
Lakeshore Bone and Joint Institute will serve as an adjunct to the Franciscan Physician Network of more than 275 physicians at hospitals in Hammond, Munster, Dyer, Crown Point and Michigan City. Leahy said the alignment should help Franciscan offer the "highest quality orthopedic care" so that patients won't have to seek such care in Chicago.