5 most-read stories so far today: Merrillville police seek tips about man suspected in restaurant burglary
Here are the top 5 trending stories today. 
Merrillville police seek tips about man suspected in restaurant burglary
Editor's note: Police said Tuesday they have identified a suspect and charges are pending.
MERRILLVILLE — Police on Monday released surveillance images in hopes of identifying a man suspected of burglarizing a steakhouse.
The man is accused of entering Gino's Steakhouse, 600 E. Lincoln Highway, between 4:45 and 5:30 a.m. Saturday and taking an undisclosed amount of money from the registers.
Anyone with information about the man's identity is asked to call Detective Sean Buck at 219-648-2255.
Anthony David Wilson
Age: 29
Residence: East Peoria, Illinois
Booking Number(s): 1803110
Arrest Date: March 31, 2018
Offense Description: Operating While Intoxicated; Operating While Intoxicated - Endangering a Person
Class: Misdemeanors
Dandre Lamar McKinney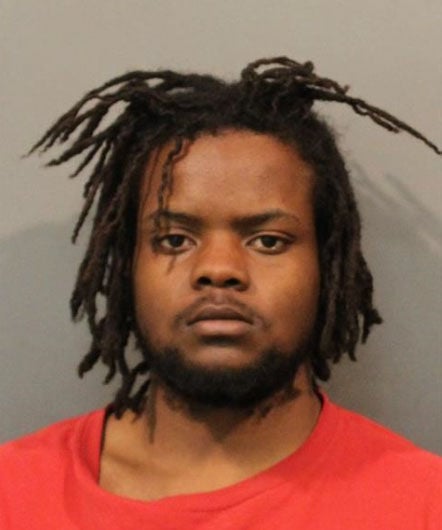 Davonnus Marcus Johnson
Age: 25
Residence: Hillsboro, Illinois
Booking Number(s): 1802938
Arrest Date: March 25, 2018
Offense Description: Theft/Rec Stol Prop
Class: Felony D
Eric Lamont Phillips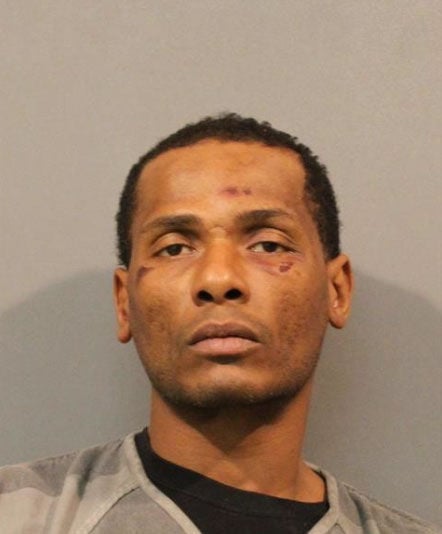 Jason Anthony Temple
Age: 25
Residence: Hobart
Booking Number(s): 1803109
Arrest Date: March 31, 2018
Offense Description: Operating While Intoxicated; Operating While Intoxicated - Endangering a Person; Operating While Intoxicated - BAC - .08% -.15%
Class: Misdemeanors
Jessie James
Age: 45
Residence: Cedar Lake
Booking Number(s): 1802937
Arrest Date: March 25, 2018
Offense Description: OWI Endangering a Person, OWI
Class: Misdemeanor A, Misdemeanor C
John Jacob Allison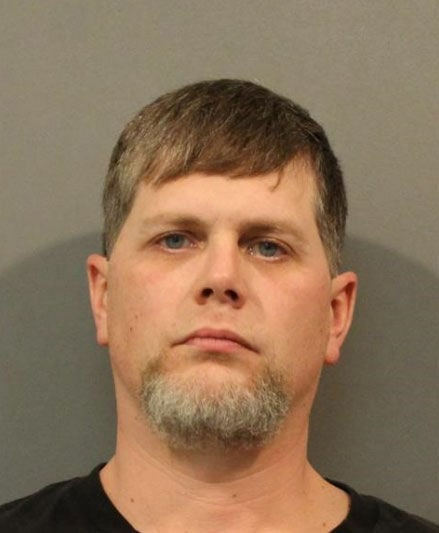 Jonathan Besonias
Age: 24
Residence: Baton Rouge, Louisiana
Booking Number(s): 1803050
Arrest Date: March 29, 2018
Offense Description: Sexual Battery
Class: Felony
Jonathan Ray Buckhouse
Age: 24
Residence: Maple Grove, Minnesota
Booking Number(s): 1802932
Arrest Date: March 25, 2018
Offense Description: OWI - at least .15%
Class: Misdemeanor A
Michael Lavell McCullough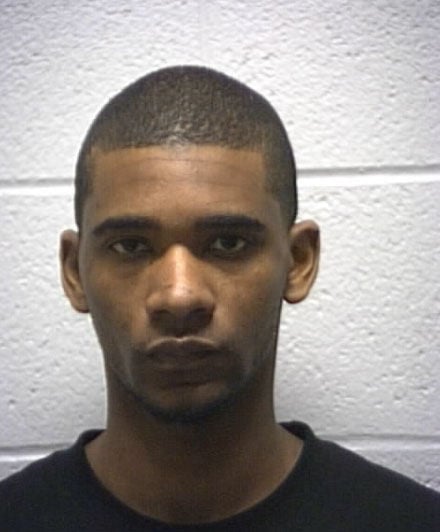 Michael Wells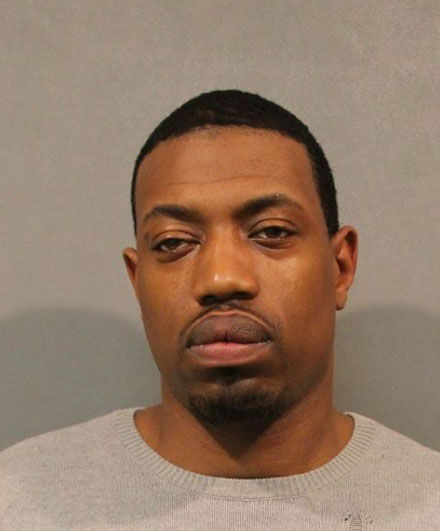 Mistylynn Louise Peterson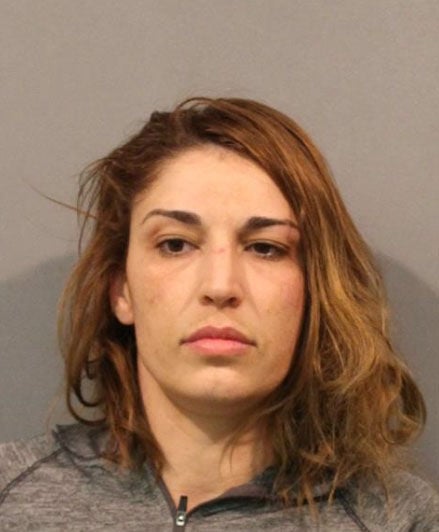 Phillip K Zarobsky
Age: 39
Residence: Orland Hills, Illinois
Booking Number(s): 1803127
Arrest Date: April 1, 2018
Offense Description: Operating While Intoxicated
Class: Misdemeanor
Ramon Noel Escobedo
Age: 37
Residence: Hammond
Booking Number(s): 1803052
Arrest Date: March 29, 2018
Offense Description: Robbery
Class: Felony
Ricardo Rene Ruiz Jr.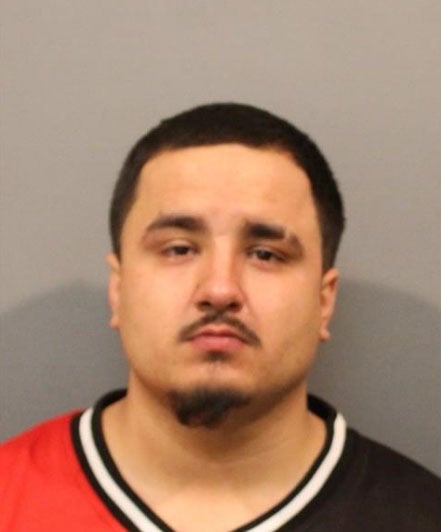 Sharlee G Wilkerson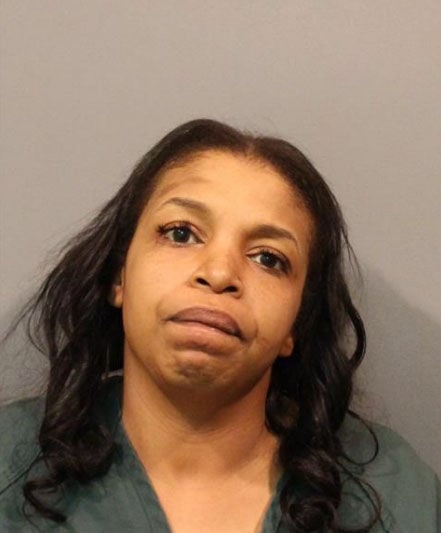 Study finds Indiana common construction wage repeal reduced worker pay, didn't save money on public works projects
INDIANAPOLIS — When Gov. Mike Pence signed the 2015 repeal of Indiana's common construction wage statute, the Republican proclaimed that eliminating county minimum pay rates for public works projects would save the state and local governments money without reducing the paychecks of Hoosier workers.
"Wages on public projects should be set by the marketplace and not by government bureaucracy," Pence said at the time.
"By repealing the common construction wage, our state is putting hardworking taxpayers first, lessening the burden on cash-strapped local governments and schools, and opening doors of opportunity for small businesses across our state."
Three years later, the first in-depth, non-partisan analysis of the impact of Indiana's common construction wage repeal suggests that Pence was wrong.
The Midwest Economic Policy Institute, in a report provided exclusively to The Times, determined that following common wage repeal Hoosiers working in the construction industry are earning less than they were before, with no meaningful cost savings for Indiana taxpayers.
Worker pay, productivity decline
The institute used U.S. Department of Labor statistics for the four quarters preceding repeal of Indiana's common wage, also known as the prevailing wage, and the four quarters after to determine how the policy enacted by the Republican-controlled General Assembly affected 10 market outcomes.
The study found that construction wages fell in Indiana by an average of 8.5 percent following repeal of the common construction wage, with the lowest-paid workers seeing their paychecks drop by 15 percent.
Over the same period, construction wages in Illinois, Michigan and Ohio — which retained their prevailing wage laws — grew a combined 2.8 percent, according to the report.
The researchers, Frank Manzo IV, of the policy institute, and Kevin Duncan, of Colorado State University-Pueblo, explain that Indiana's common construction wage acted like a minimum wage for skilled construction workers, reducing income inequality by stabilizing the wage floor.
When it was removed not only did wages drop in Indiana, but the state's construction industry had to turn to individuals with fewer skills to fill positions that previously employed Hoosiers with training and credentials beyond a high school education.
The changes in the construction industry workforce negatively impacted worker productivity, which grew at a slower rate in Indiana compared to Illinois, Michigan and Ohio.
The study found worker productivity in Indiana only increased 4.4 percent between 2014 (before repeal) and 2016. It grew 9.8 percent over the same period in the neighboring states.
According to Manzo and Duncan, that means while public projects in Indiana appear to cost 2.1 percent less per hour, contractors and taxpayers are paying workers that are 5.3 percentage-points less productive per hour.
As a result, the relative decrease in worker productivity more than offsets any benefits from Indiana's lower wages, they said.
No public works savings
The researchers also analyzed public construction bid data in 14 northern Indiana counties, including Lake, Porter, LaPorte, Newton and Jasper, to determine how common construction wage repeal affected competition, union jobs and school construction.
Records show prior to repeal, public works projects received, on average, three bids.
Repeal proponents claimed repeal would increase competition. Though, post-repeal, governments saw little change, still receiving an average of 2.9 bids per project, according to the study.
Repeal supporters also claimed the common construction wage favored union contractors.
But, in fact, union businesses grew their market share post-repeal to 91 percent of market value, up from 87 percent.
Finally, the analysis found no significant change in the value of Indiana public school construction costs following repeal of the common construction wage.
"The early data from Indiana is unambiguous, and confirms what most peer-reviewed economists have been saying for decades," Duncan said.
"Repeal of prevailing wage laws does not save taxpayer dollars, but it shrinks middle class paychecks, hurts the economy, and causes problems ranging from lower productivity to higher turnover for the construction industry."
Legislative reaction
State Rep. Ed Soliday, R-Valparaiso, who joined the entire Northwest Indiana legislative delegation in voting against common wage repeal in 2015, said the study confirms what he thought all along: "It hasn't saved us a penny."
"When you have the common construction wage ... you hire local people and they spend their money locally," Soliday said.
"When you go out-of-state and so forth, and just chase price instead of the overall macroeconomic contribution, you wind up weakening your own community."
Soliday said instead of repeal he would have preferred lawmakers consider legislation to change how the common wage worked.
But he also doesn't anticipate the issue coming before the House again anytime soon because within the Republican supermajority Soliday said there's "an honest difference of opinion among respectable people."
House Speaker Brian Bosma, R-Indianapolis, was one of the co-sponsors of the common wage repeal law.
Bosma said last week that he has yet to read the policy institute study, but has seen plenty of anecdotal evidence that the law is working as intended.
"It has changed the cost of public projects, I know it has because that's part of my law practice," Bosma said.
"I'm not sure that the finances have changed on it, but the projects may have become bigger for the same amount of money."
The Indiana Department of Labor is due to submit to the General Assembly its own analysis of the five-year impact of common construction wage repeal in 2021.
Pizza, pasta reign supreme at Giordano's
In July, Schererville became home to Northwest Indiana's first Giordano's.
The restaurant, which specializes in stuffed deep dish pizza, also features a full menu of appetizers, salads, sandwiches, Italian entrees and more.
Joe Chojnowski, owner of Schererville's Giordano's, said the local restaurant offers the same quality of food offerings found at all other Giordano locations.
"Everything gets delivered daily from the Giordano's commissary," said Chojnowski, who also owns Giordano's restaurants in Chicago's Beverly neighborhood and the South Loop.
The Schererville restaurant also features a large bar area with attractive decor throughout the eatery.
"We have 16 tap handles with domestic, imports and craft beers," Chojnowski said, adding a full line of liquor also is sold.
A neon Giordano's sign is featured at the restaurant and the year 1974 is emblazoned on a wall near the bar — 1974 is  the year the restaurant was established in Chicago. The kitchen also features a large window so diners may watch as cooks hand toss the pizza and prepare other items.
The restaurant seats 270 with room for nearly 300 people when the eatery's patio opens in late spring/early summer.
Chojnowski said he's happy that Region pizza fans have had an enthusiastic response to the opening of Giordano's in Northwest Indiana.
The most popular item on the menu is definitely the stuffed deep dish pizza with other entrees, such as lasagna and spaghetti, ranking as favorites.
"Seventy-five percent of our sales is the deep dish pizza," he said.
Around Valentine's Day, Giordano's offers a special rendition of its pizza. Heart-shaped pizzas will be available Feb. 9 through 18 at the eatery. Cost for the heart-shaped creation starts at $19.25 for a cheese pizza.
"They're a big hit," Chojnowski said, about the heart-shaped pizzas.
Schererville's Giordano's will also be starting a full-delivery service soon. Currently, delivery is available from 11 a.m. to 3 p.m. for lunch. Chojnowski said delivery is available to locations within a four-mile radius of the restaurant. Online ordering is also available.
Chojnowski described how Giordano's deep dish pizza is made daily on the premises.
"We start out with a layer of dough followed by meat (whatever meat customers choose) then it's covered with mounds of cheese, then another layer of dough and then sauce," he said.
"It's a pie-style pizza and every one is made to order," the owner said, adding it can take from 45 minutes to an hour to cook.
Among pizzas starring on the menu at Giordano's are different variations of the Stuffed Deep Dish Pizza; Hand-Stretched Thin Crust Pizza; Crispy Extra Thin Crust Pizza; and Thin Crust Gluten Free.
Other items on the menu include Tomato Bruschetta ($7.95); Fried Mozzarella Triangles ($7.95); Chopped Salad ($5.95/$11.50/21.95); Chicken Parmesan Sandwich ($8.95); Spaghetti with meat sauce ($8.95/$16.95); Lasagna ($10.95/$20.95); and more. Diners may also order from the Create Your Own Lunch portion of the menu from 11 a.m. to 3 p.m. Mondays through Fridays. Guests may pick a main course and one side for $8.45.
Reservations are not accepted on weekends at Giordanos, and during the week reservations are only accepted for parties of 10 or more.
'I have to kill you now.' Police say Lake Station woman charged with attempted murder tried to wash bloodied butcher knife after stabbing at mobile home park.
LAKE STATION — A 54-year-old woman charged in Thursday's stabbing at a trailer park allegedly tried to wash off the bloodied butcher knife used in the crime, but police discovered more blood beneath the broken handle, court charging documents show.
Susan L. Hogue, of Lake Station, was formally charged Friday with attempted murder in connection with the crime at Ravinia Pines, a mobile home park at 534 E. 37th Ave.
Shortly after midnight, Hogue went to a 40-year-old woman's mobile home in the 500 block of East 37th Avenue to tell her she wanted her pills, according to a probable cause affidavit filed Friday in Lake Criminal Court. 
After the woman provided her pills, Hogue allegedly said "I have to kill you now," before pulling out a large butcher knife, records show.
Hogue then jumped onto the woman's chest and stabbed her several times while saying she had to kill her because she "was not going to prison," the affidavit says. At one point, Hogue placed a pillow over the victim's face and said, "Just die, (expletive)."
After Hogue allegedly left her for dead, the victim told police she got in her boyfriend's car and drove to a nearby gas station where someone found her and called for help. 
The woman was first taken to St. Mary Medical Center in Hobart but later airlifted to a hospital in South Bend with "many stab and cut wounds."  
She remained in the hospital's intensive care unit as of Friday, with lacerations to her liver and diaphragm and a lung filling with blood, records state.
A search warrant of Hogue's home turned up a large kitchen knife inside her dishwasher. The knife appeared freshly washed, but bent, and the handle had practically been broken, the affidavit states. 
"Underneath the broken handle is a red substance which appears to be blood," police stated in the affidavit. 
Numerous assorted prescription pills in the victim's name were found inside Hogue's vehicle, police said in court records. Hogue lives about 200 yards from the victim's place. 
Hogue faces charges of attempted murder, robbery resulting in serious bodily injury, aggravated battery, battery by means of a deadly weapon and battery resulting in serious bodily injury.
Anyone with information regarding this case can contact Detective Sgt. Glenn Gulley at 219-962-1186 or by email at ggulley@lakestation-in.gov.
FBI video shows East Chicago man allegedly snatching child in 'broad daylight' from Calumet City street
The FBI office in Chicago has released video of an alleged kidnapping Dec. 20 in an effort to learn more about the incident in which a Calumet City man allegedly snatched a child off the streets in broad daylight.
Bryan Protho, 38, allegedly grabbed the child at approximately 3:30 p.m. Dec. 20 as she walked home from school near 153rd Street and Burnham Avenue, according to a news release.
He allegedly forced the child into his red Ford Explorer SUV and drove the child to an alley, where he assaulted the child, the release states.
The release also stated that the child tried to exit the vehicle multiple times but that Protho struck her numerous times in the face and covered her mouth when she tried to scream. 
The victim escaped and flagged down a passing vehicle, and law enforcement was contacted, the release states.
Protho was arrested Dec. 27 after police identified a vehicle matching the description of the alleged kidnapper parked at a hotel parking lot in Lansing.
Protho remains in federal custody. He is indicted on one count of kidnapping.
An arraignment is scheduled Feb. 20 in the U.S. District Court of Northern Illinois.
The FBI office said the time/date stamp on the video is incorrect and that the date of occurrence is Dec. 20.
Anyone with information regarding the vehicle and/or individual seen in the video on this date or any dates prior, please contact the FBI Chicago Field Office at (312) 421-6700 or chicago@fbi.gov.