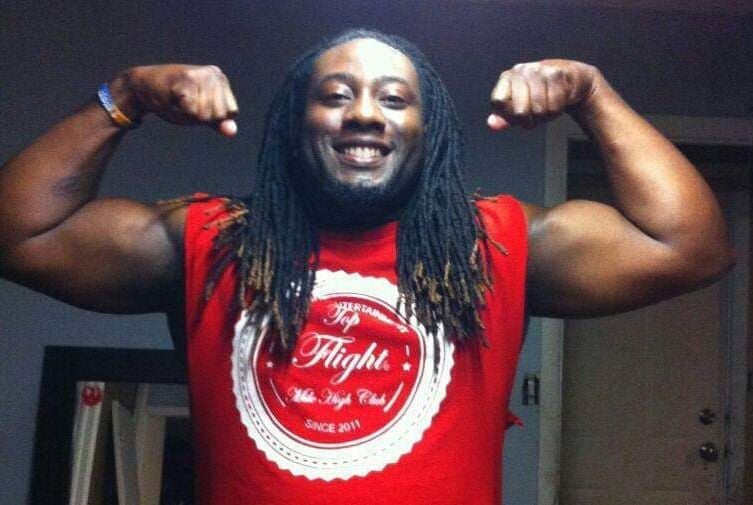 CROWN POINT — Hours after a judge granted his petition to let bail Thursday, a defendant posted a $7,500 cash bond on charges alleging he murdered a man in January who was spending the night with the defendant's ex-girlfriend. 
Jerrell Harris, 32, is accused in the Jan. 6 homicide of Wydallas Tobar Jr., 37, of Gary, at Harris' ex-girlfriend's home in the 600 block of West 19th Avenue.
Tobar was shot once in the buttocks as he ran from the shooter, once in the shoulder area and once in the head at close range, Lake Criminal Court records state.
A father of five children, Tobar was remembered in the weeks after his homicide as a "beautiful soul," who enjoyed spending time with his children and working as a DJ.
Defendants typically aren't afforded bail in murder cases, unless the court determines the presumption of guilt is not strong.
Harris' attorney, Scott King, wrote in court filings the state's evidence was insufficient to prove Tobar's homicide was murder and not a lesser charge, such as voluntary manslaughter.
King also argued evidence presented by Lake County prosecutors during hearings Aug. 20 and 21 was insufficient to establish the identify of the shooter. 
Harris' ex-girlfriend and several other witnesses, who were in her home or on the phone with someone in the home at the time of the shooting, testified during Harris' petition to let bail hearings.
During cross-examination by King, the ex-girlfriend admitted she had been arguing with Harris for some time and sent him an image of herself in bed with Tobar the night of the killing, records state.
The woman identified Harris as the man who entered her home early Jan. 6 and began fighting with Tobar, who had been sleeping in her bed. She testified she heard gunshots and Tobar say, "Why, man?"
The woman admitted she wasn't fully truthful with police when making three different statements about the homicide. She testified she was afraid, particularly because her door was damaged during the attack and didn't lock.
King wrote the woman's messages to Harris show she was "using every mechanism she could, including repeated requests that the defendant cut her sons' hair, to lure him to her house."
"At times they display her dismay at her love being unrequited and, at others, they express jealously of his other romantic relationship," King wrote. "They are incessant; provocative and continue into the early morning hours of Jan. 6."
King argued the woman delayed her identification of Harris as a suspect as retribution for his refusal to join her in a relationship, not reluctance to come forward.
Lake County Deputy Prosecutor Infinity Westberg wrote the state could disprove the homicide was committed in sudden heat, which is considered a mitigating factor in a crime that would otherwise be murder.
"Despite the actions of (the woman), Harris is unable to demonstrate that his actions rise to cause the level of anger, resentment or terror that would be sufficient to obscure an ordinary person of cool reflection," Westberg wrote.
Harris' next court date was rescheduled for Nov. 3, records show.