HALLE, Belgium (AP) — There is no stopping flowers when they bloom, blossoms when they burst. Unfortunately, people have been stopped from enj…
THE HAGUE, Netherlands (AP) — A group of 46 nations called Tuesday on member states of the global chemical weapons watchdog to diplomatically …
DETROIT (AP) — Subaru is recalling nearly 875,000 cars and SUVs in the U.S. because the engines can stall or a rear suspension part can fall off.
PRISTINA, Kosovo (AP) — U.S. President Joe Biden has urged Kosovo's government to continue a dialogue on normalizing ties with neighboring Ser…
WASHINGTON (AP) — The Biden administration is privately weighing how to handle the upcoming verdict in the trial of former Minneapolis Police …
NEW DELHI (AP) — Seema Gandotra, sick with the coronavirus, gasped for breath in an ambulance for 10 hours, as it tried unsuccessfully at six …
TOKYO — Japan's western metropolis of Osaka has decided to ask the government to declare a state of emergency in the region after ongoing aler…
BERLIN (AP) — Armin Laschet, the governor of Germany's most populous state, emerged victorious Tuesday from a bruising power struggle and beca…
WASHINGTON (AP) — The Biden administration is taking steps to protect the country's electric system from cyberattacks through a new 100-day in…
Chad's President Idriss Deby has died while visiting troops on the front line of a fight against northern rebels, an army spokesman said on Tu…
CHICAGO (AP) — Latino lawyers and community leaders on Tuesday will ask the Department of Justice to investigate the fatal shooting of a 13-ye…
MINNEAPOLIS (AP) — The jurors who sat quietly off-camera through three weeks of draining testimony in Derek Chauvin's murder trial in George F…
A Michigan father has moved his 7-year-old biracial daughter from one school to another after the child's hair was cut on separate occasions b…
Morning headlines: Nation remembers Walter Mondale; jury considers Chauvin's fate; and Amy Coney Barrett has book deal. Plus, today's weather,…
MOSCOW (AP) — The U.S. ambassador to Russia said Tuesday he will head home for consultations — a move that comes after the Kremlin prodded him…
Diners got used to delivery during the pandemic, and the habit may stick long after dining rooms reopen. But restaurants and delivery companie…
Cannabis businesses have transformed from clandestine ventures to glossy lifestyle brands in a matter of years, thanks to an evolving regulato…
Tobacco stocks plunged after news that the Biden administration is considering a mandate to reduce the amount of nicotine in cigarettes.
KUALA LUMPUR, Malaysia (AP) — Malaysian opposition lawmakers led by former Prime Minister Mahathir Mohamad submitted a petition to the country…
MINNEAPOLIS (AP) — In the last days of his life, former Vice President Walter Mondale received a steady stream of phone calls of appreciation.…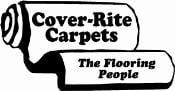 Cover-Rite Carpet & Design Center

Midwest Express Clinic / Crown Point
A look at those we've lost in 2021:
MINNEAPOLIS (AP) — Former Vice President Walter F. Mondale, a liberal icon who lost one of the most lopsided presidential elections after blun…
Reaction to the death of former Vice President Walter Mondale, who died Monday in Minneapolis at age 93:
It happened in less than a second.
WASHINGTON (AP) — There will be no hands to shake or backs to slap, no way to look a foreign leader in the eye. The small human moments that d…
BEIJING (AP) — Major global stock markets were mostly lower Tuesday after Wall Street retreated from record highs.
PRISTINA, Kosovo (AP) — Kosovar biologist Halil Ibrahimi believes the pandemic restrictions haven't all been bad — as a result of them, he com…