CLAIM: A total of 19,888 fake driver's licenses that were made in China and seized at the O'Hare International Airport were all registered to vote as Democrats.
THE FACTS: Social media users are misrepresenting a law enforcement report about fake IDs as an example of illegal voter registration. There is no evidence to support that conclusion.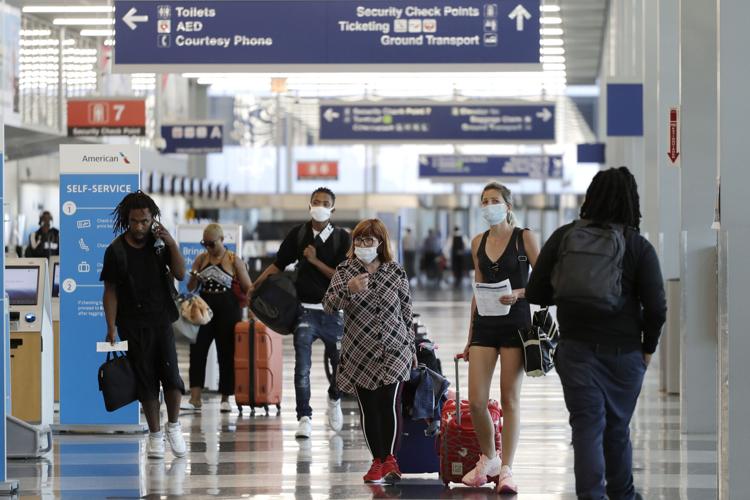 "Feds Seize 19,888 Fake State Driver Licenses (Made in China) in Chicago O'Hare Airport - ALL Registered to Vote -- ALL Democrat!" read several Facebook posts circulating this week, collectively amassing more than 3 million views.
The claim follows a July announcement by U.S. Customs and Border Protection officials detailing the seizure of 19,888 fraudulent driver's licenses at the O'Hare International Airport from the start of the year to June 30. "The driver's licenses were for various people in different states with a vast majority destined for neighboring states," and most were for college-age individuals, the press release said. The cards came in 1,513 shipments, largely from China and Hong Kong, but also from Great Britain and South Korea.
However, the claim that the seized licenses were "all registered to vote" — let alone registered with a particular political party — is unsubstantiated and extremely unlikely, according to election security experts. In every state except North Dakota, which requires voters to show an ID at the polls, citizens must register before they can vote and generally must show both proof of identity and proof of residence, according to the National Conference of State Legislatures. When someone registers to vote for the first time, election officials compare the number from that person's driver's license or other state-issued ID — or the last four digits of their Social Security number — to state motor vehicle agency records or Social Security Administration records.
"When the information does not match, the application is sent to officials for further review or action," NCSL's website says. Because of that system, it would be "very hard" to create a voter registration with fake IDs like the ones seized at Chicago's airport, said David Becker, executive director of the Center for Election Innovation and Research. "These are pieces of plastic," Becker said. "That's all they are. They do not have matching records in any official database. It's unfathomable to me that this would even be considered remotely plausible."
On top of that, voter registration fraud is extremely rare, according to John Lindback, a national elections expert with the Center for Secure and Modern Elections. "When it has come up it's usually very small in number and isolated," he said. Lindback added, "in order to register that number of people on a fraudulent basis, you'd have to come up with 19,000 verifiable social security numbers and driver's license numbers" — which he explained would be a near-impossible feat. In its release, CBP did not include anything to suggest the seized driver's licenses had any connections to voter fraud.
— Associated Press writer Ali Swenson reported this item from Seattle.