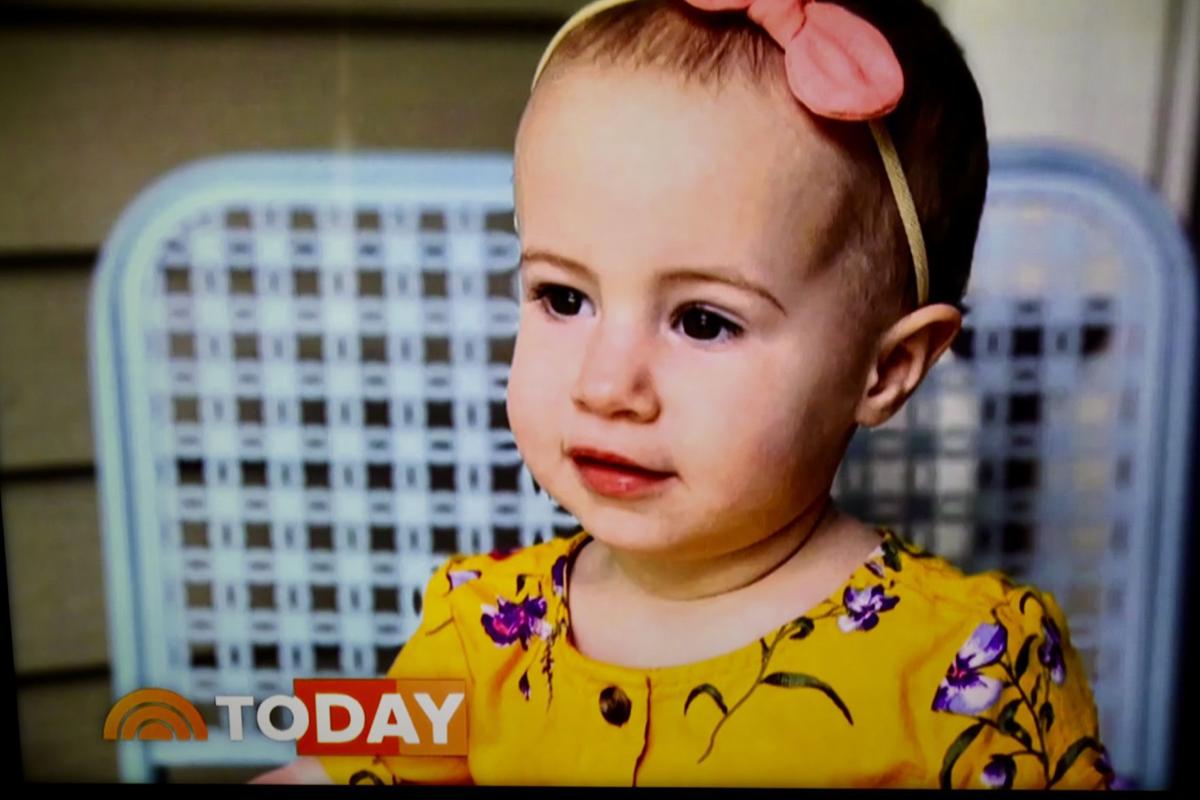 SOUTH BEND — After a Valparaiso man was charged with homicide following the death of his 18-month-old granddaughter on a cruise ship, the family said it plans to sue the ship's owner.
On Wednesday morning, the Wiegand family is holding a news conference at the South Bend Police Department, according to a statement from their attorneys. There, the South Bend family plans to announce they will file a lawsuit against Royal Caribbean. 
"The family's primary goal is to continue to raise awareness about window fall dangers and to honor Chloe's memory by fighting for justice," said Michael Winkleman, an attorney at Lipcon, Marguiles, Alsina and Winkleman, P.A. 
Kim and Al Wiegand, parents of toddler Chloe Wiegand, and Salvatore Anello, Chloe's grandfather, will be speaking at the news conference, alongside Winkleman. 
On July 7, Anello, of Valparaiso, sat his 18-month-old granddaughter on the ledge of a cruise ship's window, believing the glass was closed. However, Chloe fell 11 stories from the open window while it was docked in Puerto Rico.
On Oct. 28, Anello, 51, was charged with negligent homicide by Puerto Rican authorities. The ship's security video of the incident was submitted to prosecutors and an order for Anello's arrest was issued. 
However, Winkleman said that if proper safety measures had been in place by Royal Caribbean, Chloe would still be alive.
"I'm just left wondering why in the world would you have an open window in a wall full of glass, literally right next to a kid's area?" Winkleman previously told NBC News. "The family is really at a loss for words. They are so deeply and utterly devastated by what happened."
In a Nov. 25 interview, Anello, 51, told CBS news he was in disbelief. 
"I remember trying to find her on the floor and then I saw her fall, I saw her fall, I saw her fall and I was just in disbelief,'' Anello said. "I was like 'Oh my God.' And I think for a while I was in shock and I was just standing there. ... I thought there was glass. I still say it to myself, it's just, I kind of relive it all the time and I just thought there was glass there. I don't know what else to tell you."
After the girl's death, Royal Caribbean officials reportedly told the Wiegands the open window was used for ventilation. 
Anello's next court hearing is scheduled for Dec. 17, where he'll decide if he wants a trial by jury or judge.