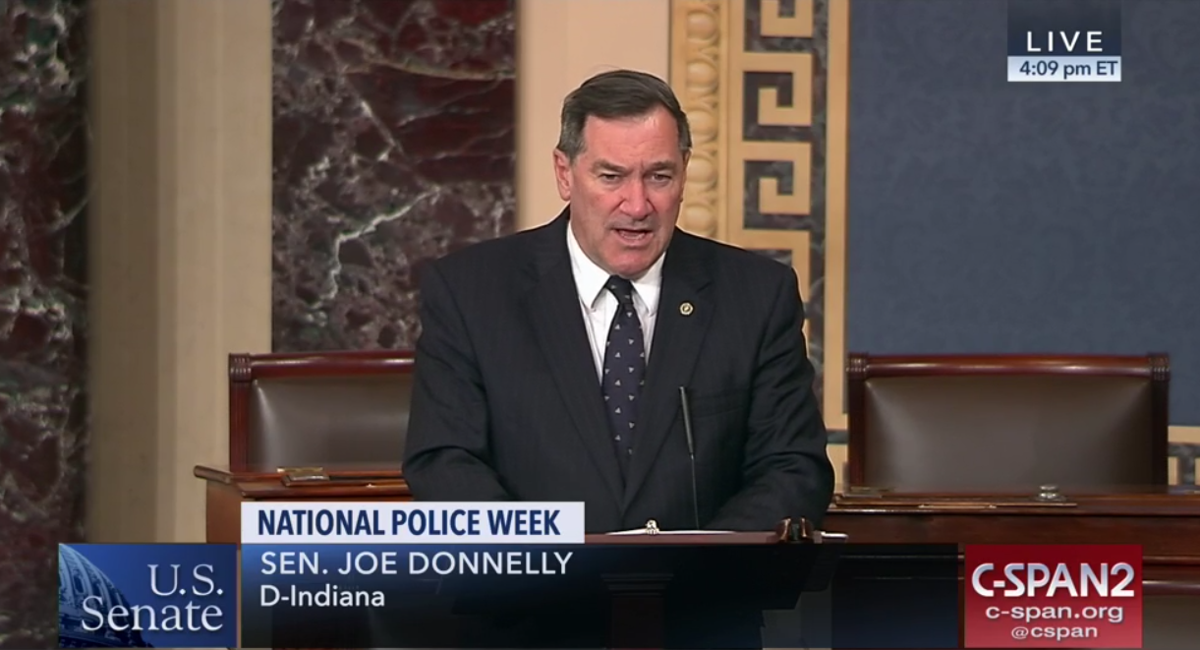 INDIANAPOLIS — U.S. Sen. Joe Donnelly, D-Ind., commemorated National Police Week on Thursday by remembering the Hoosier officers and deputies killed in the line of duty during the five years Donnelly has served in the Senate.
In a 14-minute Senate speech, Donnelly detailed the service records of each of the nine men slain while serving their fellow Hoosiers, including Gary Patrolman Jeffrey Westerfield and Merrillville Patrolman Nickolaus Schultz, who both died in 2014.
The senator said all nine "embodied values that should make their loved ones, fellow officers and every Hoosier incredibly proud."
"We remember their sacrifice, their courageous service and are thinking of their families, not only today, not only this week, but year-round," he said.
Donnelly believes the government has "a solemn duty" to assist the family members of those officers "who never had the chance to return home."
He said that's why he's co-sponsored bipartisan legislation to ensure the children of slain officers can obtain the maximum federal higher education grant.
Donnelly also said he's acted to prevent future officer deaths by helping to secure more than $1 million in federal funds for bulletproof vest purchases by Indiana police agencies, as well as making mental health assistance more readily available to police officers.
"Our law enforcement officers deserve our support. They deserve it to ensure they can do their jobs safely and effectively," Donnelly said.
"I'll continue to work on bipartisan efforts to help our officers and their families."