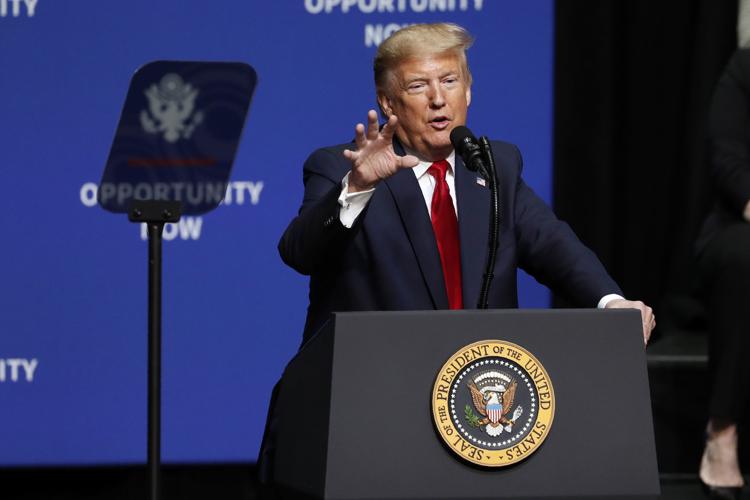 WASHINGTON (AP) — President Donald Trump his White House glossed over inconvenient facts in asserting that the Russia investigation and impeachment inquiry had turned up nothing against him. A sampling of recent rhetoric.
ACQUITTAL
WHITE HOUSE: "Today, the sham impeachment attempt concocted by Democrats ended in the full vindication and exoneration of President Donald J. Trump." — statement Wednesday by press secretary Stephanie Grisham.
THE FACTS: Trump is not free of the taint of wrongdoing or fully exonerated. Key Republican senators who voted for his swift acquittal indicated the president did act improperly in the Ukraine matter, but that voters should decide whether to remove him from office.
The Republican-controlled Senate acquitted Trump last week of charges of abuse of power and obstruction of Congress, after narrowly rejecting Democratic demands to summon witnesses.
Republican Sen. Lamar Alexander of Tennessee, who cast a pivotal vote against hearing from witnesses and extending the trial, said he believed Democrats had proved their case of wrongdoing. He said ultimately, however, voters should issue the verdict of whether to remove Trump from office this close to a presidential election. Sen. Lisa Murkowski, R-Alaska, described Trump's actions as "shameful and wrong," but said his fate should be left up to voters.
"The voters will pronounce a verdict in nine months, and we must trust their judgment," she said.
---
TRUMP: "We first went through Russia, Russia, Russia. It was all bulls—-." — remarks Thursday to the nation.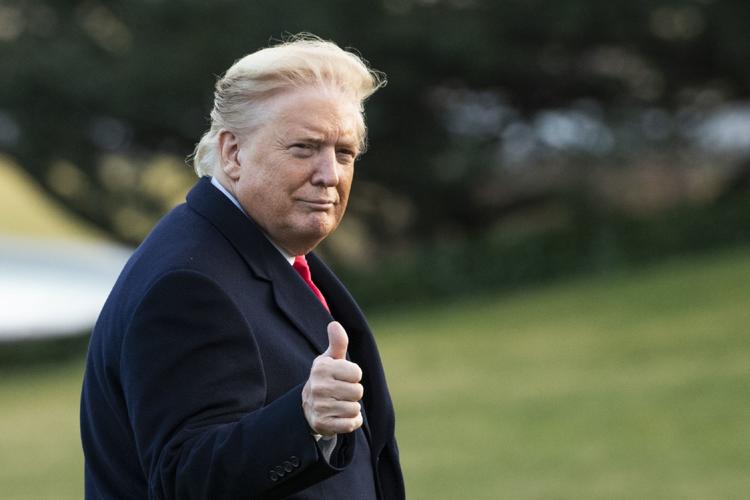 THE FACTS: A two-year investigation by special counsel Robert Mueller that produced guilty pleas, convictions or criminal charges against Russian intelligence officers, as well as Trump associates, is demonstrably not a hoax, as the president frequently describes it.
All told, Mueller charged 34 people, including the president's former campaign chairman, Paul Manafort, his first national security adviser, Michael Flynn, and three Russian companies. Twenty-five Russians were indicted on charges related to election interference, accused either of hacking Democratic email accounts during the campaign or of orchestrating a social media campaign that spread disinformation on the internet.
Five Trump aides pleaded guilty and agreed to cooperate with Mueller. A sixth, longtime confidant Roger Stone, was convicted of lying to Congress and witness tampering over his efforts to get inside information about hacked Democratic emails that Wikileaks was releasing in 2016 in an effort to harm the Clinton campaign.
Mueller's report concluded that Russian interference in the 2016 presidential election was "sweeping and systematic." Ultimately, Mueller did not find a criminal conspiracy between Russia and the Trump campaign. The special counsel didn't render judgment on whether Trump obstructed justice, citing in part Justice Department guidelines that a sitting president cannot be indicted.
---
TRUMP ON PELOSI
TRUMP, on House Speaker Nancy Pelosi, D-Calif., ripping up his State of the Union remarks: "I thought it was a terrible thing when she ripped up the speech. First of all, it's an official document. You're not allowed. It's illegal what she did. She broke the law." — remarks Friday.
THE FACTS: No laws were broken, legal experts say. That's because it was not an original government document, but Pelosi's copy of the speech.
Steven Aftergood, a records expert at the private Federation of American Scientists, said: "Legally, this is a nonissue. Pelosi was expressing contempt for the president's speech, and her views are constitutionally protected." He said her torn-up pieces of the speech might themselves be considered a new record of historical value.
Laurence Tribe, a constitutional law professor at Harvard University, said Pelosi did not violate 18 U.S. Code Section 2071. That's the federal law defining the deliberate destruction of an official record that has been filed with a court or other government agency — a felony punishable by a prison term and by forfeiture of office.
Heidi Kitrosser, a law professor at the University of Minnesota, said: "This is not an archival document. ... This is one of many, many, many copies of President Trump's speech and Nancy Pelosi is free to do with it whatever she will."
Kitrosser added that any disagreement with Trump's speech is protected by the First Amendment "and in Pelosi's case, under the speech and debate clause of the Constitution."
The Associated Press has been fact-checking politicians since 1996, when Bill Clinton was president. These are not opinion pieces but instead are straight-news items that adhere to AP's Statement of News Values. The AP encourages readers to reach out with comments, fact-checking suggestions and corrections at FactCheck@ap.org. Learn more about the team and how this content is produced at apnews.com.
Get Government & Politics updates in your inbox!
Stay up-to-date on the latest in local and national government and political topics with our newsletter.