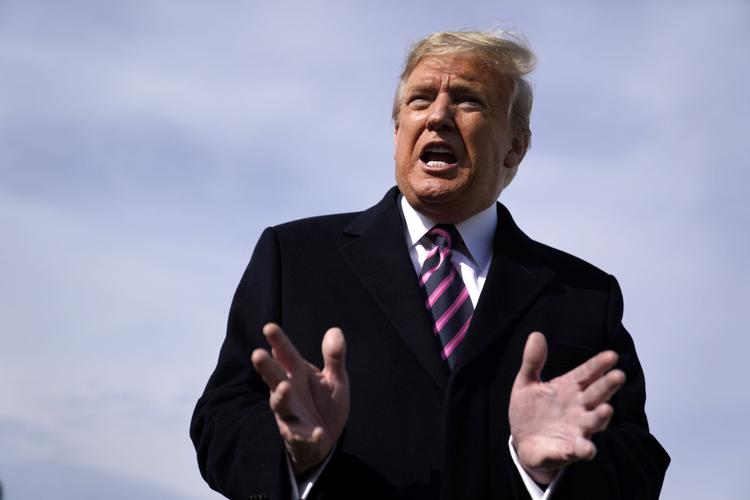 President Donald Trump has gone on a clemency blitz, commuting the 14-year prison sentence of former Illinois Gov. Rod Blagojevich and pardoning former NYPD commissioner Bernie Kerik, among a long list of others.
Trump also says he has granted clemency to financier Michael Milken, who pleaded guilty for violating U.S. securities laws. Kerik served just over three years for tax fraud and lying to the White House while being interviewed to be Homeland Security secretary.
Trump confirmed the news to reporters before departing for California.
Here's a closer look at those involved:
Bernie Kerik, former New York police commissioner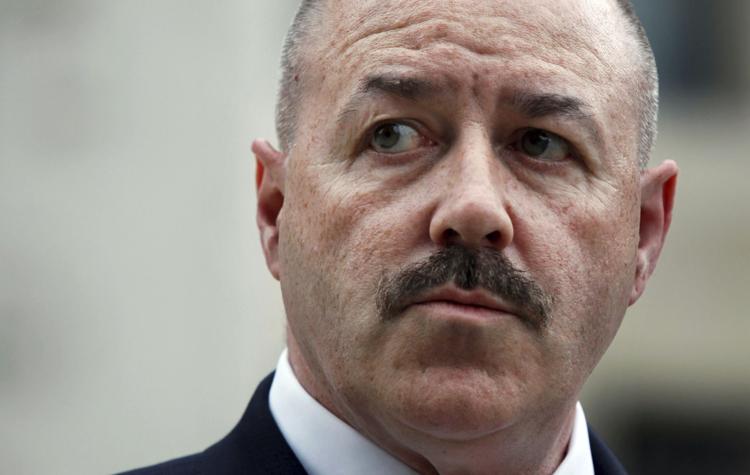 Kerik, who once served three years in federal prison for charges including tax fraud and lying to officials, was nominated as homeland security secretary by President George W. Bush but withdrew from consideration due to potential tax violations.
"There are no words to express my appreciation and gratitude to President Trump," Kerik tweeted in a statement.
The President said he relies heavily on the recommendations of others to inform his clemency decisions, adding that Kerik is "a man who had many recommendations from a lot of very good people."
The-CNN-Wire™ & © 2020 Cable News Network, Inc., a WarnerMedia Company. All rights reserved.
Eddie DeBartolo Jr., former 49ers owner
President Donald Trump signed an executive order on Tuesday pardoning Eddie DeBartolo Jr., White House deputy press secretary Hogan Gidley announced at the White House.
DeBartolo is the former owner of the NFL team, the San Francisco 49ers. During DeBartolo's time as owner, the team won five Super Bowl titles.
DeBartolo pleaded guilty in 1998 to failing to report a felony in a bribery case, which led to former Louisiana Gov. Edwin W. Edwards getting sent to federal prison.
DeBartolo did not serve jail time, but he agreed to pay up to $1 million in fines. He also relinquished ownership of the 49ers to his sister, Denise York.
Former 49ers wide receiver Jerry Rice told press at the White House Tuesday morning that Trump and a group advocating for DeBartolo discussed what the former 49ers owner had done on and off the field.
"I think with Eddie and what he has accomplished, what he has done on the football field, off the football field a lot of charity work so we talked about that," Rice said. "We talked about just being great. You know, trying to be the greatest of all time. And you know, I take my hat off for Donald Trump and what he did."
Trump has granted pardons to 18 other individuals, according to the Justice Department.
In 2016, DeBartolo was enshrined in the Pro Football Hall of Fame.
The-CNN-Wire™ & © 2020 Cable News Network, Inc., a WarnerMedia Company. All rights reserved.
Michael Milken, financier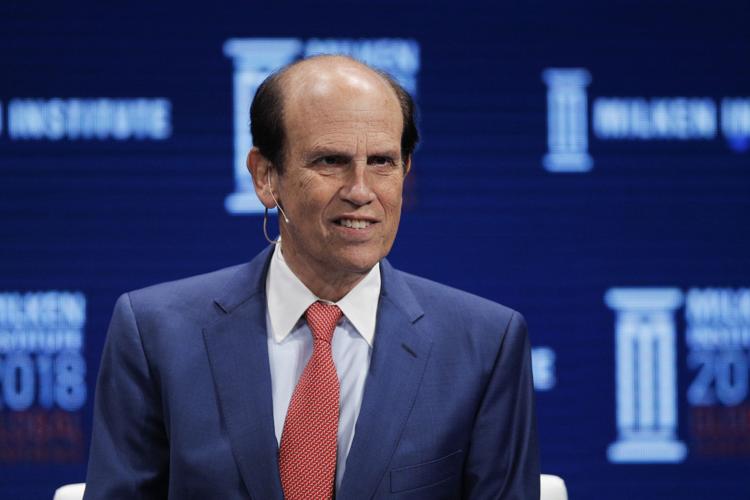 President Donald Trump said Tuesday that he was granting clemency to Michael Milken, the legendary bond king from the 1980s who served several years in prison for violating securities laws and has since become a prominent philanthropist.
Milken rose to prominence on Wall Street in the 1980s as the head of the high-yield bond department, also known as junk bonds, at the now defunct firm Drexel Burnham Lambert.
But Milken got tied up in an insider trading scheme and eventually pleaded guilty to several counts of securities violations tied to a scandal with former stock trader Ivan Boesky.
Milken was sentenced to ten years in prison in 1990 and served 22 months. Trump adviser Rudy Giuliani, a former United States Attorney for the Southern District of New York, was one of the main prosecutors at that time, going after white collar criminals like Milken.
But since his release from prison, Milken has become a major donor to charities funding research for cancer. Milken himself is a survivor of prostate cancer. He also started up the Milken Institute, a leading nonprofit and non-partisan economic research firm that holds a major conference every spring that many A-listers in the world of finance attend.
In comments to reporters Tuesday, Trump said that Milken has "done an incredible job for the world with all his research on cancer" and that "he's suffered greatly. He paid a big price."
By Paul R. La Monica, CNN Business
The-CNN-Wire™ & © 2020 Cable News Network, Inc., a WarnerMedia Company. All rights reserved.
Rod Blagojevichformer Illinois governor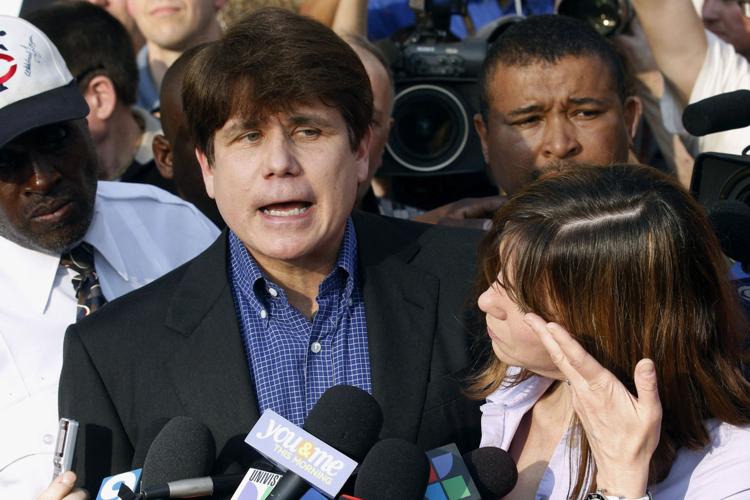 CHICAGO (AP) — President Donald Trump on Tuesday commuted the 14-year prison sentence of former Illinois Gov. Rod Blagojevich, who was convicted in a wide-ranging political corruption case just months after he appeared on Trump's reality TV show. The president called the sentence "ridiculous."
Blagojevich, who hails from a state with a long history of pay-to-play schemes, was expected to walk out of prison later in the day, according to a person close to him, who spoke on condition of anonymity because that person had not seen any signed paperwork. The 63-year-old Democrat was found guilty in 2011 of crimes that included seeking to sell an appointment to Barack Obama's old Senate seat and trying to shake down a children's hospital.
After exhausting his last appeal in 2018, Blagojevich seemed destined to remain behind bars until his projected 2024 release date. His wife, Patti, went on a media blitz in 2018 to encourage Trump to step in, praising the president and likening the investigation of her husband to special prosecutor Robert Mueller's investigation into Russian meddling in the 2016 election — a probe Trump long characterized as a "witch hunt."
Blagojevich's conviction was notable, even in a state where four of the last 10 governors have gone to prison for corruption. Judge James Zagel — who sentenced Blagojevich to the longest prison term yet for an Illinois politician — said when a governor "goes bad, the fabric of Illinois is torn and disfigured."
Blagojevich became known for his foul-mouthed rants on wiretaps released after his Dec. 9, 2008, arrest while still governor. On the most notorious recording, he gushed about profiting by naming someone to the seat Obama vacated to become president: "I've got this thing and it's f------ golden. And I'm just not giving it up for f------ nothing."
When Trump publicly broached the idea in May 2018 of intervening to free Blagojevich, he downplayed the former governor's crimes. He said Blagojevich was convicted for "being stupid, saying things that every other politician, you know, that many other politicians say." He said Blagojevich's sentence was too harsh.
By MICHAEL TARM, Associated Press
Others receiving pardons:
— Ariel Friedler, a technology entrepreneur, who pleaded guilty to accessing a computer without authorization.
— Paul Pogue a construction company owner who underpaid his taxes.
— David Safavian, who was convicted of obstructing an investigation into a trip he took while he was a senior government official
— Angela Stanton, an author who served a six-month home sentence for her role in a stolen vehicle ring.
Paul Pogue
Paul Pogue, founder of a Texas construction company, was given three years' probation after pleading guilty to filing false income tax statements.
David Safavian
David Safavian, once a high-ranking official at the General Services Administration, was convicted of making false statements and of obstructing an investigation tied to the probe into the activities of disgraced Washington lobbyist Jack Abramoff.
Angela Stanton
Angela Stanton, a best-selling author and television personality, was sentenced to six months of home confinement for her part in a stolen vehicle ring.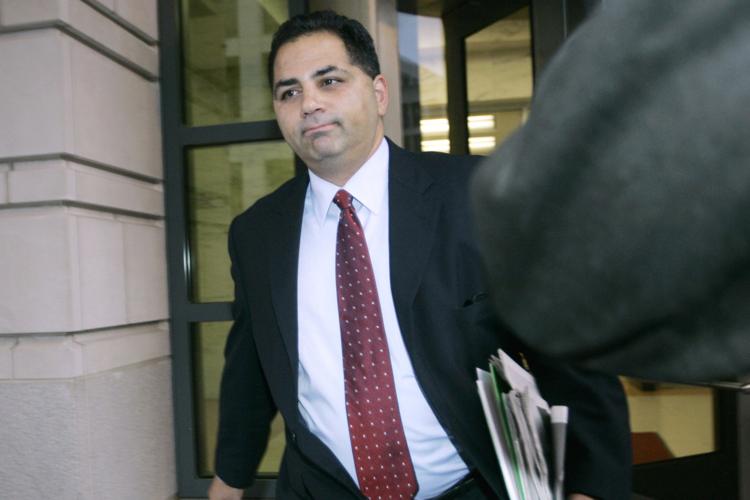 Tynice Nichole Hall
Tynice Nichole Hall served nearly 14 years of an 18-year sentence for allowing her Lubbock, Texas, apartment to be used as a stash house.
Crystal Munoz
Crystal Munoz was convicted in 2007 of conspiring to distribute more than 2,200 pounds of marijuana and later sentenced to nearly 20 years in prison. Munoz claimed in court filings that her only role was drawing a map others allegedly used in moving marijuana from Mexico to Texas. She said her lawyer failed to adequately defend her at trial.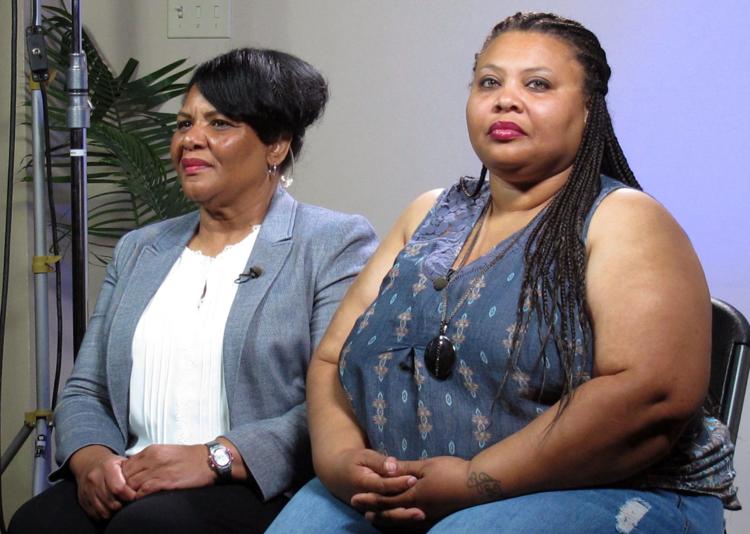 Judith Negron
Judith Negron had served eight years of a 35-year sentence in a Florida prison for health care fraud, conspiracy and money laundering.
Be the first to know
Get local news delivered to your inbox!