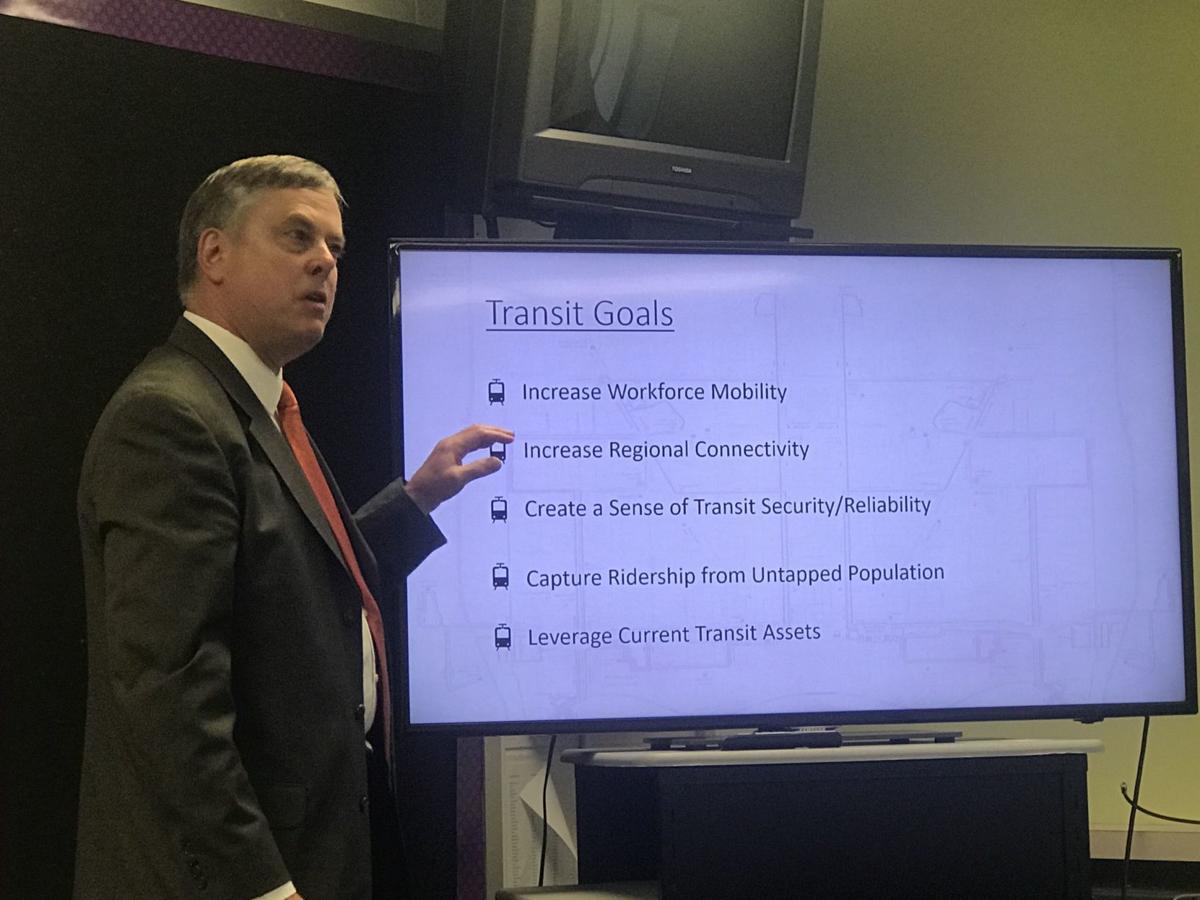 VALPARAISO — The city's redevelopment commission is considering expanding public transit to Chicago.
During its regular meeting Thursday night, Executive Director Stu Summers presented a concept for a service called "Transit Connect" that would have city buses head up to the Duneland or Ogden Dunes South Shore Line train stations.
The current inter-city bus system, ChicaGo Dash, heads directly to downtown Chicago but only a few times during the morning and the evening.
The new route would start at the bus stop on the corner of Indiana and Michigan avenues in Valparaiso and stop at the city's downtown transit center before heading to one of the two South Shore Line train stations.
These buses would run between 9 a.m. and around 2 p.m., and between 6 p.m. and about 9 p.m. The morning and mid-afternoon service would be round-trip while evening routes would only head from the train back to Valparaiso.
Summers said this could add riders who work late and help commuters during family emergencies.
"If you are in Chicago and the high school principal calls and says you have to come home now (and pick up your kid), the best you can do is take the train, but your car is still in Valpo," Summers said.
"We think we can capture ridership from that population and leverage the current assets we have."
The proposal would cost about $27,000 per year, significantly less than prior service expansion proposals, which were nearly $500,000 annually.
Summers said the Transit Connect service could be good for the local economy and improve options for commuters.
"There are more jobs within a half a mile of Randolph and Michigan Avenue (in Chicago) than all of Lake and Porter County," he said.
The program could start in July or August as a six-month pilot program to gather data on how to improve it or whether the service is used.
A full proposal will be brought to the commission during their next meeting on June 11.
Be the first to know
Get local news delivered to your inbox!