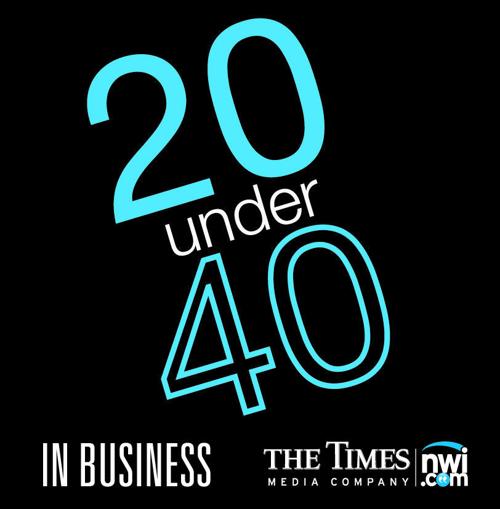 Do you know a young professional who is off and running on a standout career in the Region?
Of course you do, and the time is now to nominate them for the recognition they deserve.
Nominations are open for the annual "20 Under 40" awards program, sponsored by The Times Media Co. and our IN Business Magazine.
Now in its 13th year, this signature event in the Region recognizes young professionals who show leadership in business, education, government and social services.
The awards dinner again will be held in October at Blue Chip Casino in Michigan City, but the nomination process is underway and will conclude July 3. Nominations can be made at www.nwi.com/20Under40.
Each nomination should tell how the nominee meets one or more of the following "20 Under 40" criteria:
Demonstrates leadership or success, or both, in his or her field of interest or occupation.
Contributes to his or her field of interest, occupation or community through innovation.
Shows a personal commitment to community service.
Supports educational programs or institutions.
All nominations must include the nominee's name, business and contact information and a brief summary of the nominee's career. Letters supporting the nominee are appreciated.
A panel of judges will review the nominations and select the 2017 honorees.
This is a #RegionProud event every year. Help us find the best and brightest "20 Under 40" again.
Please contact me with any questions about The Times or our many publications.
Bob Heisse is editor of The Times Media Co. He can be reached at (219) 933-3327 or bob.heisse@nwi.com.