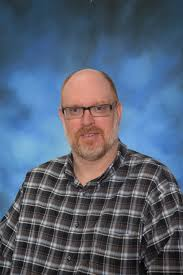 What then is the answer? The Times' editorial on Tuesday, 11-19 speaks to an even greater problem that we have in education, in area communities, in Indiana, and with our once great American print media: the inability and lack of effort needed to question the ethos and credibility of the moneyed elite that have pushed self-serving agendas, slashed cash-strapped school budgets, and imposed unfunded mandates that have de-professionalized the teaching profession, minimized local control, and reduced the political voice of those who are most vulnerable in the state of Indiana.
On Tuesday (11/19), the Northwest Indiana Times failed miserably in its reporting of the "Red for Ed" rally and with an editorial titled "Canceling Classes isn't the Answer." I don't think you really "get it" because your paper continues to fail to investigate the claims that the leaders of "supermajority" make on a regular basis. Take Tuesday's article: "GOP: Immediate Red for Ed rally Changes Unlikely." The title speaks for itself "change unlikely." This is why Tuesday was necessary.
Time and time again, the "supermajority" that controls our General Assembly has failed to listen to anyone in education, and Tuesday was no different than the last eight years of one-party rule and of the Bennett, Daniels, and Bosma agenda. Teachers have had their collective bargaining rights limited which in turn has limited the ability of local school boards to negotiate working conditions as part of contract negotiations. State law states only "salary and benefits" can be negotiated giving teachers little or no voice on educational matters at the state or local level. This is one of the reasons why there is a teacher shortage. Most people refrain from entering into "professions" where you aren't treated like a "professional" and where your voice and experience are not valued or even considered.
Speaker Bosma does not speak truth when he says teacher pay is a "local issue!" He knows quite well that the state has a stranglehold on local budgets and that close to 80% of school funds come from the state's grant in aid for each student, making it a "local issue" dominated by the state funding that he and his "supermajority" have more and more power to control. In addition, chronically under-performing charter schools received a 9% jump in funding while public schools got a 2% percent increase. With poverty challenged school districts, Bosma and the "supermajority" gave and took away. Yes, these schools did receive a 2% increase too, but they were stripped of nearly half of their complexity index money (money that is set aside for those students who are poor and living poverty). Why would Bosma and supermajority do this?
The answer is because papers like The Times do not do the investigative reporting that is needed in this era of "spin" and of "half- truths." I challenge The Times to start fact checking with real education stakeholders: school administrators, school boards, teachers, and their unions. The lens that these groups and individuals could provide you would give The Times a clearer and more accurate view of today's educational landscape and realities. Tuesday's "GOP" article contains nothing from the opposition to Bosma and the claims of "supermajority."
Hey, Times, is "the answer" that these students and their teachers should not have their voices heard at the Statehouse?
The Northwest Indiana Times and General Assembly have failed to protect the people and have ignored the cries of Indiana voters twice: first with the election of Glenda Ritz and then with Dr. Jennifer McCormick. Both of these Superintendents of Public Instruction (trained educators) warned multiple governors about unfair and un-American funding, testing, and accountability practices that only Betsy Devos would think were fair and equitable to the poor and underprivileged of Indiana and the schools/teachers that try to service these communities.
Northwest Indiana Times, do you really "get it" when you fail to comment about how a republican, Dr. Jennifer McCormick, cannot run again for Superintendent of Public Instruction because this elected position will be removed as an elected office at the end of her term and will become a governor appointed position stripping Hoosiers (parents and teachers) of their voice to affect change and to have a rational voice at the table in regard to the education of our Indiana students?
Northwest Indiana Times, why haven't you commented and or purposefully investigated the actions of Former Gov. Mitch Daniels, former State Supt. Dr. Tony Bennett, Speaker Bosma, Rep. Todd Huston, and Rep. Robert Behning who have all used their positions to weaken public education in Indiana, to garner themselves current and future positions in Indiana, and to promote the business agenda of their employers or of their own personal business interests?
Should we, the people, really believe that you, The Northwest Indiana Times, "get it" when you have not done your homework, have not investigated the special interests, and have not acted as the voice of the public as cronyism, corruption, and connections have given corporate owned charter schools more funding and fewer restrictions, as educational testing company executives (in the guise of legislators) have sold the state tests that are of no educational use to students' learning, and as state government officials have lined their own pockets, filled their political war chests, and set-up their own employment/profiteering opportunities at expense of taxpayers?
No, I don't think you "get it." What are teachers' unions, school boards, school administrators, parents, and teachers themselves supposed to do when a supermajority chooses not to listen, when a supermajority calls teachers the privileged elite, and when teachers (especially those in high poverty areas) are forced by state law to implement mandates, testing, and teacher salaries that ensure wealthier school districts will get a better shot at talent, have more stable environments, and greater teacher retention?
I know the answer: Take civic action! That is what Tuesday, 11-19-19 was about. Nothing more, nothing less. Teachers have been lied about, demonized, marginalized, and mistreated by Indiana's "supermajority," and yet Tuesday, 11-19-19 went by and no one was hurt in a peaceful protest backed by cash-strapped school boards, endorsed by frustrated school administrators, and led by beleaguered teachers along with their unions like the Indiana Federation of Teachers and Indiana State Teachers' Association.
Catch the latest in Opinion
Get opinion pieces, letters and editorials sent directly to your inbox weekly!