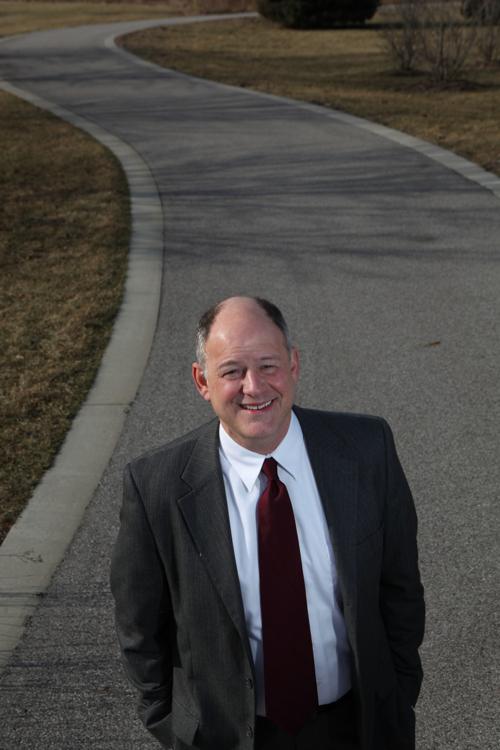 As the federally-designated Metropolitan Planning Organization for Northwest Indiana, planning for future growth and development is what we do. With that unique role comes the responsibility to develop a long-range plan with a minimum 20-year planning horizon, as well as a more specific short-range plan of projects for the next four years.
We're always thinking about Northwest Indiana's future while assessing the immediate steps needed to get us there — it's baked into the Northwestern Indiana Regional Planning Commission's reason for being for over 50 years, and has resulted in the projects the Region uses every day to help it conduct business, get to jobs, ship freight, enjoy the Region's natural assets and enhance its quality of place.
That long-range plan — formally updated every five years to respond to changes in the Region — is most recently embodied as "NWI 2050." This visionary document looks at the possible futures Northwest Indiana could experience in that time frame, laying the groundwork for the effective investment of federal transportation dollars that go into the shorter-range project plan — currently over $1.5 billion in various transportation investments over the next four years.
A sizable portion of that investment is dedicated to the double-tracking of the South Shore line and the building of the West Lake commuter rail extension, which have been written about extensively in this newspaper and which are catalytic to connecting Northwest Indiana to the Chicago economy more fully.
Beyond this critically-important transportation funding role, NIRPC serves an even larger purpose, codified into Indiana state statute, to serve as the region's council of local governments — the one place where all the municipalities in the three counties of Lake, Porter and LaPorte get together regularly to collaborate on things that transcend municipal and county boundaries. (NIRPC is governed by a board of 53 elected officials representing each of those communities and the counties.)
Developed with diverse input, "NWI 2050" envisions a Northwest Indiana that is Connected (bringing the region together and providing access to opportunities), Renewed (focusing resources in a manner that enables the entire region to become economically competitive and successful), United (encouraging the region's diversity and working for outcomes enjoyed by all), and Vibrant (creating desirable places to live, work, and play).
NIRPC received multiple awards for its outreach efforts around "NWI 2050," gathering the best ideas from those throughout the Region that want to be part of the solution rather than complain about the problem. (You can be part of the solution, too, by visiting www.nirpc.org or following NIRPC on our social media channels.)
Though NIRPC has a unique role in the Region, it works with literally hundreds of partner organizations to step into the future together. NIRPC recently worked with the Northwest Indiana Forum and the Regional Development Authority to obtain a $600,000 grant from the U.S. Environmental Protection Agency to convert brownfield sites (abandoned uses, often industrial and needing environmental remediation) back to productive use.
Further, after a decade of effort by both the public and private sectors, NIRPC was very recently designated an Economic Development District by the U.S. Department of Commerce's Economic Development Administration, making the counties and municipalities in its entire three-county region eligible for certain federal funding for economic development they did not previously have access to.
Almost all federal resources, however, require local funds to "match" those federal dollars — essentially, the Region must have "skin in the game" before these federal agencies will allocate additional resources to help the Region. Many opportunities have gone untapped because there was no local share available. NIRPC itself receives its local share to operate as the Council of Governments from the three counties of Lake, Porter and LaPorte, but that amount has stayed the same for 30 years and was never adjusted, meaning NIRPC must take a pass on additional opportunities that may serve those counties until that amount can be increased to keep pace with inflation.
Despite these funding challenges, many regional successes have happened through the aid of NIRPC's data, models, funding or direct staff involvement, working closely in partnership with others so that these successes are shared across a broad spectrum.
Regional collaboration is ultimately only as strong as those that actually choose to participate. Bravado gives the illusion of action but ultimately leaves us disconnected, and insisting on being the only this-or-that in the room won't get us there together. It takes a certain amount of humility to listen to others' ideas to collaboratively choose the best way forward, but it is really the only viable option open to us if we're to succeed together as a region.
I've often said this region is working better together now than it ever has, but recently I've started talking about this a bit differently. This region overall is indeed headed in the same direction — that is good news and a break from much of the past, though the perception of disunity still lingers in the minds of those that may not have the vantage point to see the present reality. Yet every new challenge of this region — so close on the brink of renewed vibrancy — means there has to be concerted effort to stay truly collaborative.
That kind of cooperation takes deliberate effort, and as projects begin barrelling forward, there is a danger of forgetting that it was only by collaboration that anything ever got off the ground in the first place. Regional collaboration is a fragile thing, and we have to fight for it or we'll begin fragmenting again.
The region has come too far for us to collectively let that happen, and the residents and businesses of Northwest Indiana have too much at stake to drop that ball now.
Fortunately, as the past 50 years have shown and as recent successes have proven, there are enough engaged at the regional table to give reason for hope for what the region can become, not only in 20 or 30 years but within the next decade.
Ty Warner, AICP, is executive director of the Northwestern Indiana Regional Planning Commission. The opinions are the writer's.