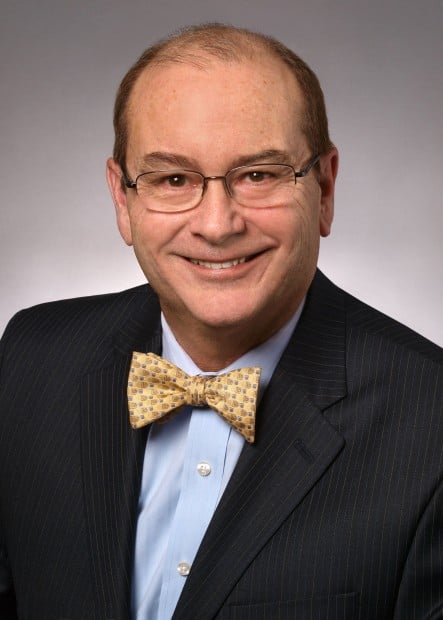 You may hear a lot of discussion concerning a technique more-widely used in oil and natural gas production called "fracking" -- a fairly crude nickname applied to the process known as hydraulic fracturing. The process of hydraulic fracturing involves drilling a well and seeking to recover buried energy in the form of natural gas or oil.
With all of the recent attention concerning fracking, you might have concluded that it is a new technology with little data to anticipate new and legitimate concerns associated with it.
Hydraulic fracturing is likely older than you. It was first used in 1947 to encourage additional production of an existing well. Hydraulic fracturing has been used in Indiana since the 1950s to stimulate production in wells where energy is encased in rock or shale. There are estimates that in excess of 40,000 oil and gas production wells have been hydraulically fractured in the Illinois Basin – encompassing northern Kentucky and most of Indiana and Illinois. Situated in the Illinois Basin is the New Albany Shale formation, which is mostly found in Indiana, and the expected source of recoverable energy employing hydraulic fracturing technology.
What is new, however, are higher energy prices that have encouraged oil and gas producers to incur the additional costs of recovering energy trapped inside rock to fill the demand for energy. Combine higher prices, horizontal drilling techniques and known geologic formations with energy locked in subsurface rock, and you have all of the ingredients for new investment in U.S. energy production. That production occurs on a grand scale in Pennsylvania, Texas and North Dakota, and to a lesser extent in Southern Indiana.
One thing is certain – hydraulic fracturing works. Oil and gas production has increased in Pennsylvania, North Dakota, Texas and Indiana.
But are the operations safe? Illinois Gov. Pat Quinn last week signed the Illinois Hydraulic Fracturing Regulatory Act to empower the Illinois Department of Natural Resources to regulate the industry. Operators must register and collect pre-operation background samples, as well as samples during and after operations. Illinois also imposes set-back restrictions on new operations to keep those operations from sensitive populations and drinking water. Illinois, much like Indiana, also requires operators to disclose the contents of the fracking fluids.
Other states, like Indiana, have little regulatory authority over the process. In those states, regulators complain that it is difficult, if not impossible, to prove a causal connection between a fracking operation and a condition that may be a violation of environmental laws.
Illinois provides a rebuttable presumption, which, unless rebutted, presumes that high-volume horizontal hydraulic fracturing operations are responsible for pollution or diminution of a water supply if the well is within 1,500 feet of the water source, the background data did not identify the presence of the identified contaminant, or the pollution is discovered within 30 months of closure.
Regardless of which state hydraulic fracturing operations are found, it is clear that the process is here to stay -- and the process can be safe. In both Illinois and Indiana, operators are well advised to supplement the administrative record kept by DNR with defensible evidence that the operations are compliant and safe. In the absence of that evidence, claims are more difficult to challenge and – especially in Illinois – presumptions are more difficult to rebut.
Bill Anaya is an attorney with Arnstein & Lehr LLP in Chicago. Anaya, a graduate of both Purdue University and Indiana University is licensed in Indiana and Illinois. The opinions are the writer's.