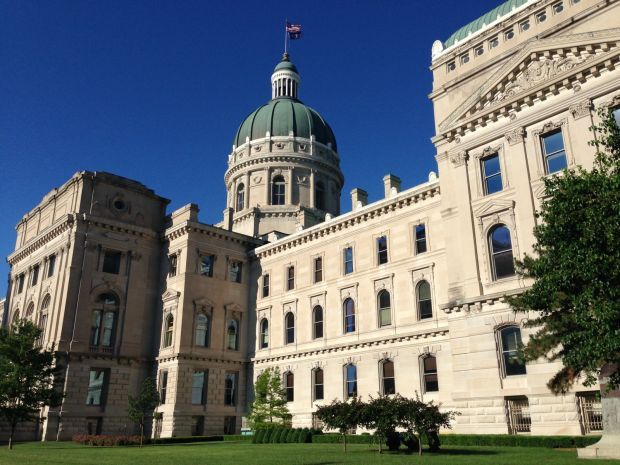 Northwest Indiana lawmakers are working hard on legislation aimed at combating Indiana's illegal drug epidemic. Cocaine, heroin and methamphetamine continue to wreak havoc on our communities and create problems for law enforcement and our criminal justice system.
As the legislative session reached the halfway point, House and Senate legislators passed a series of bills that would crack down on violent criminals and meth cooks.
One measure, House Bill 1235, would give prosecutors a powerful tool to keep the worst drug dealers behind bars. If passed, a drug dealer convicted of a Level 2 felony for dealing would receive a mandatory sentence of at least 10 years in prison — but could be sentenced up to 30 years. This means Indiana would be in line with federal sentencing, and in many cases much tougher.
Senate lawmakers also focused on stricter penalties by passing Senate Bill 290, which would expand prosecutors' ability to charge drug offenders as dealers if the suspects are found in possession of at least 28 grams of scheduled drugs. This means harsher punishments for those who intend to manufacture or sell controlled substances such as cocaine, heroin and meth.
Lawmakers also passed several bills aimed at meth cooks and curbing criminals' access to pseudoephedrine (PSE) and ephedrine — common ingredients found in cold and allergy medications that are also used to make meth.
The House and Senate recently passed separate but similar proposals aimed at preventing drug felons from obtaining PSE. Under HB 1157 and SB 161, law enforcement agencies would upload drug-related felony convictions to a statewide database, which would trigger a stop-sale alert if felons attempt to buy medicine containing PSE without a prescription.
House lawmakers also passed a bill to combat a practice known as "smurfing" where persons purchase PSE at multiple stores to skirt individual purchase limits with the intent to sell it to meth cooks. The legislation also attempts to strike a balance with the needs of law-abiding residents to purchase these types of products.
Under HB 1390, consumers could purchase medications containing PSE without a prescription if they have prior relationships with pharmacies or purchase smaller doses. A prescription would only be required in the small number of cases in which people lack pre-existing relationships with pharmacies and refuse the smaller dosage or tamper-resistant options.
Senate lawmakers also passed SB 80, which would require pharmacists to conduct a brief consultation with the customer to determine if the PSE purchase is medically necessary.
House lawmakers also supported legislation specifically targeting meth cooks. Currently, it is very difficult to convict criminals who make meth because the process leaves very little evidence behind. Additionally, meth fires typically burn up most of the evidence, making it very difficult to prosecute the criminals involved. That's why House lawmakers recently passed HB 1211, which would give prosecutors more tools to convict those who attempt to make meth and those who cause meth fires.
These bills reflect a strong effort by the General Assembly to find common-sense solutions to the illegal drug epidemic plaguing all areas of our state, including Northwest Indiana. There is no silver bullet to the problems we face, but we will continue to work with key stakeholders and find ways to make our communities safer.
State Reps. Michael Aylesworth, Bill Fine, Julie Olthoff, Hal Slager and Ed Soliday and state Sens. Rick Niemeyer and Ed Charbonneau are Indiana legislators who represent districts in Northwest Indiana.
The opinions are the writers'.