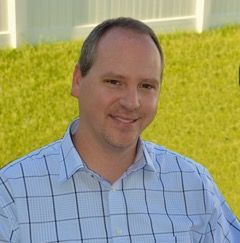 It's a new year, so it's time to reach new heights. Significant progress was made during 2014 to move Lansing forward, but now it's time to achieve even greater things.
In 2014, we grew the economy in numerous ways: New business construction with IHOP, JX Peterbilt, O'Reilly's and the Wal-Mart Super Center; new facades on downtown businesses like Subway and Edible Arrangements; business expansions such as National Pasteurized Egg and Phillips Chevrolet; attracting the Carson Pirie Scott outlet center to The Landings shopping center, and Visible Music College to put their Chicago area campus in the heart of our downtown.
But now it's 2015, and we need to reach new heights. This year we'll see new construction of a restaurant at the site of the former Mr. Gyros. We'll see more downtown facades with Gus Bock Ace Hardware and Kilroy's. We'll see an exciting new restaurant at the site of the former Popolano's. And much more.
In 2014, we made progress on improving our infrastructure. We resurfaced about five miles of roads and alleys, improved the crosswalks in the downtown area and secured the reconstruction of our rail crossings.
Reaching new heights in 2015, we'll continue to resurface our roads, we'll execute the Stoney Island storm water project to eliminate major flooding in the adjacent neighborhoods, we'll overhaul our water system computers controls and replace aging water mains.
In 2014, we adopted ordinances to address tree branches hanging low over sidewalks, semi-trucks parking in residential and retail areas, and the proper parking of RVs and boats, just to name a few. We began installing new entry signs, and enhanced the downtown with new benches and flowerpots.
But again, it's a new year, and we need to reach new heights. This year, we'll replace the decorative streetlights in the downtown, we'll replace the streetscape trees, and we'll expand the Municipal Center parking lot at Ridge and Burnham and include gateway style landscape improvements. We'll begin the development of the Fox Pointe civic space to include a music amphitheater, water fountain and a dog courtyard.
I could go on and on, but you get the idea. 2014 was a great year for us as a community, but we must not rest on the accomplishments of the past. We must relentlessly pursue improvement, continuing the renaissance of Lansing.
J. Wynsma is Lansing village administrator. The opinions are the writer's.