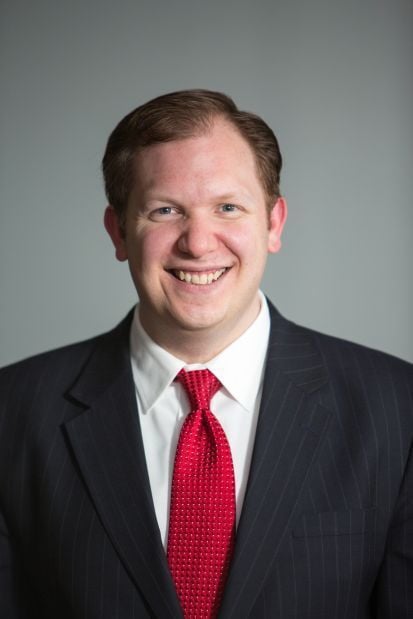 I hate being right. I really do. It's a painful burden to carry on my shoulders, this crystal ball that sees so clearly into the future. But, yet again, here we are at a moment in which I must say, "I told you so."
Two weeks before Election Day (week/month/year), I wrote in the Indianapolis Star that the next four years of life in the United States of America are destined to be as turbulent as the past four because neither supporters of Joe Biden nor supporters of Donald Trump were prepared to lose.
Sadly, that premonition has come to pass, so why not double down?
The five paragraphs that follow were words originally crafted for that piece but that have been seen by no eyes other than mine. Thankfully, since my hard drive resides with me and not in a Delaware repair shop, and the cloud absorbs and retains data above my head, I can share with you those never-before-published and all-too prescient thoughts:
What is actually likely to happen — and almost guaranteed to happen — is unrelenting institutional madness. The idea that a Biden victory is somehow a panacea for political fragmentation or that his supporters will quietly accept the result of a Trump victory is an illusion.
Similarly, Trump supporters will be in no mood to settle-up with Democrats who have spent four years unable to catch their breath as they spewed detestable rhetoric toward the president and his base.
Politics no longer ends at the water's edge, and respectful reconciliation no longer comes at the oath of office ceremony. There won't be a honeymoon period where the new or returning president is left to his own devices for a few months or 100 days.
Shadow government
No matter who wins, we'll immediately see the formation of a not-so-shadow government that lives not in international exile but within our domestic boundaries.
One government — the elected one with the power to implement policy — will sit behind the Resolute Desk in the Oval Office and the other — the unelected one with the power to mobilize millions in opposition — will occupy a penthouse in Trump Tower or a basement in Wilmington, Delaware.
That's it. That's what I wrote and never published. And if that's the kind of content that hit the cutting room floor, imagine how good the published work was.
But, of course, it doesn't have to be this way.
Among my fondest memories of working in the George W. Bush White House was the Bush to Obama transition. And that's not because I liked the end result of the election, far from it, but because we were a small part of something much bigger than ourselves — the peaceful transition of power.
President Bush made it clear to everyone that we were to cooperate and coordinate with the incoming Obama team at every level.
We produced hundreds of pages of briefing materials, detailing the minutiae of forwarding phones to the complex, yet streamlined, process of formulating policy; we invited Obama's staff to join us in the Oval Office, the Rose Garden and the East Room to get a feel for the unique logistics of White House events; and I personally spent hours on the phone with them after January 20th, when no longer on the government payroll, to answer questions they had along the way.
We did all that because it was the right thing to do.
The voice of the opposition will remain alive and well. We will continue to hear both sides of the debate. Biden will tell us where he stands and Republicans will tell us where they stand. We will continue to be a nation with two parties, but we can't be a nation with two presidents. I'm right about that, too.
Pete Seat, a Schererville native, is a former White House spokesman for President George W. Bush and campaign spokesman for former Director of National Intelligence and U.S. Senator Dan Coats. The opinions are the writer's.