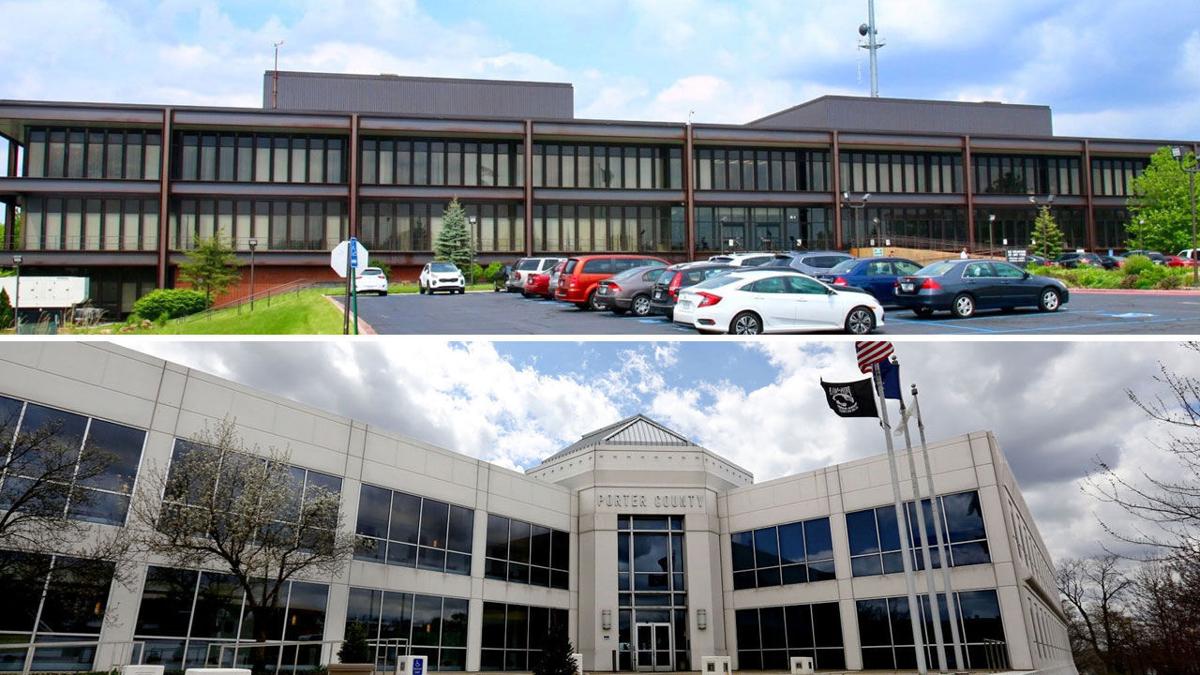 It's a tale of two political systems, and it's either really encouraging news or an enormous embarrassment, depending on which side of the county line you call home.
The stark contrast these days between Porter and Lake county government and politics is worth analyzing by leaders and voters of both counties.
One county, though not perfect, provides a solid model for adult-style, bipartisan government under which residents are winning.
It's moving ahead in rapid fashion.
The other county, though not entirely imperfect, offers regular glimpses into the dirty underbelly of political corruption and smoke-and-mirrors underhandedness within the main political party of power.
As a result, it's in many ways languishing in the broken past.
Learning the shining strengths and sour weaknesses of both can provide a way forward for all of us.
In an era of severe partisan divisions, particularly on the national political stage, Porter County government officials continue to impress.
The three Porter County commissioners — two Republicans and one Democrat, who make up county government's executive branch — are behaving in a fashion befitting strong central leadership.
Republican Commissioners Jeff Good and Jim Biggs hold the majority over Democratic Commissioner Laura Blaney.
But you sure wouldn't know it.
All three serve as equals, collaborating for the greater good. There's no sign of ugly politics.
The three commissioners speak with one voice, and no one is marginalized.
It's why the commissioners and Porter County Council quickly came to a recent consensus on a sensible $30 million capital upgrades plan, including overdue renovations to the North County Complex in Portage, the purchase of the former jail building in downtown Valparaiso for expanded county space, needed renovations on the aging courthouse in Valparaiso and improvements that will make the county's Expo Center more relevant and competitive.
And it's not just madcap spending at taxpayers' expense.
Their adopted funding formula, which they forged before approving the spending, relies on interest from Porter County hospital sale proceeds to offset any shifts in revenue.
Those headlines of responsible adult leadership in Porter County contrast greatly with activity seen in Lake County.
Fresh off the felony bribery conviction of former Lake County Sheriff John Buncich, Democratic precinct committee members were poised Saturday to select a successor to fulfill the remaining 15 months of the disgraced sheriff's term.
As of press time for this column, which was Friday evening, I'm not sure how all that worked out.
But it's clear the campaign leading to the sheriff's caucus carried the deep brand of political corruption seemingly synonymous with Lake County.
Several political insiders reported that political operative and convicted felon, Robert Cantrell, was figuratively twisting arms and literally shouting in ears of Lake Democrats in favor of one candidate.
In the smoke-and-mirrors fashion government and politics observers know well in the Region, a number of those insiders were reporting Cantrell was showing support for a sheriff's candidate, not because he actually wanted that candidate to win but to poison that candidate's candidacy with Cantrell's felonious reputation.
Given who Cantrell has proven himself to be, it's plausible though not provable.
Cantrell was convicted in Hammond federal court in 2008 of illegally steering government contracts, and therefore taxpayer money, to a politically connected counseling service. He lacks all credibility.
He's also been associated with a plethora of smoke-and-mirrors political campaign tactics in the past and deserves to be marginalized, not elevated and celebrated.
Cantrell denies injecting himself in the sheriff's caucus race, though several Lake County Democratic political insiders told me the opposite.
Cantrell told me last week his time in Lake County political firestorms is over — that he's "happily retired."
Regardless, there are lessons to be learned in both Lake County's shortcomings and Porter County's successes — road maps to good and bad government and politics.
It remains to be seen whether the folks who could benefit from a new road map actually will follow it.