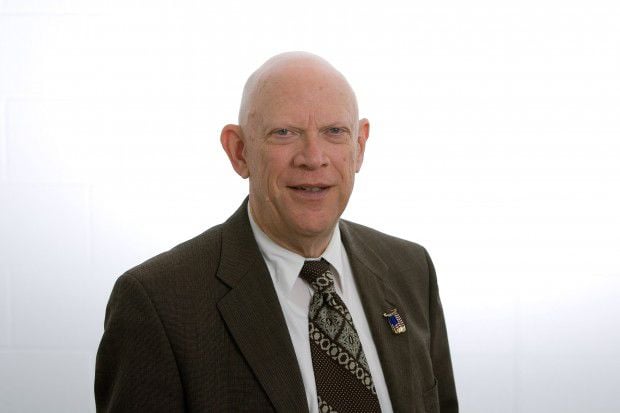 During the past month, I've done a little time traveling, Ray Bradbury style.
In his book "Dandelion Wine," Bradbury described how a group of young friends traveled back in time by visiting an elderly man in their small, Midwestern town and listening to tales of his Western adventures during decades long gone.
I'm a history buff, so writing the stories about the Japanese attack on Pearl Harbor and talking to people who actually were there when it happened have been a rare treat. As the stories appeared, I heard from other survivors. So, join me in the Wayback Machine once more.
Joseph Derybowski, 95, of Hammond, talked about his experiences for the first time in 70 years. He said his pingpong game that morning at Fort Kamehameha was interrupted by the sound of planes. Everyone thought it was U.S. forces on maneuvers until they saw the red circles on the planes.
Derybowski said the quartermaster at first refused to issue them guns because he didn't realize what was going on. Finally they were able to fire back with rifles and a machine gun, but Derybowski said he doesn't think they hit any of the planes.
It was "a heck of a week" for Donald Wallace and his family. Wallace was just 9 at the time, and his father was a Navy rigger. The family lived in Pearl City, a few blocks from the harbor, and his mother was fixing pancakes for everyone prior to church services when they heard the first bombs explode.
"The house started shaking, and we all went out to see what was happening," Wallace, now a Portage resident, said. "A torpedo plane came right over the house, and I could have hit it with a rock it was so close.
"Dad came out and said he thought it was maneuvers. We got into the car and drove to the beach to watch. We looked out and saw a ship hit by a dive bomber, and Dad said, 'This ain't maneuvers.'"
Wallace remembers the smell of the burning oil and a man sitting outside his house shooting at the planes with a handgun. They hurried home, put clothes on over their pajamas, then fled into the nearby mountains with several other residents.
His father went back for a tent they used for the night, then he and several other men left to go to the harbor. Wallace said a ditch and large underground drains provided shelter whenever a plane passed overhead. A stray bullet hit the road near his brothers, and a bullet hit the family home. On top of that, "It rained like a son of a gun that night."
The family stayed with a friend for several days before returning home. That was when Wallace saw his father for the first time since the attack. He had been working almost around the clock to clean up debris and body parts, coming back to the house only briefly each day.
"I was scared to death," Wallace said. "It's still vivid on my mind. It's something you don't forget."
That's the only way to time travel.