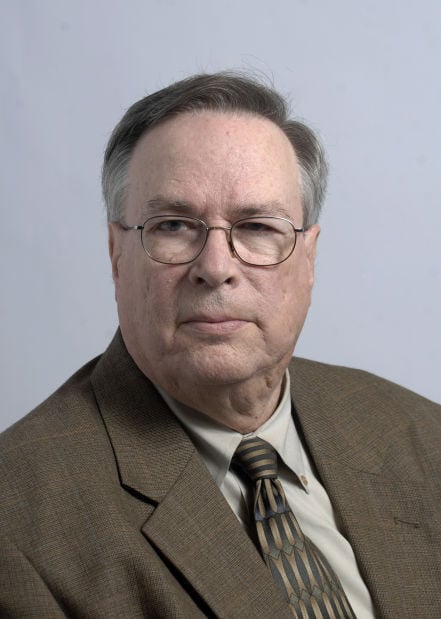 It's not unusual for businessmen to help in their community by playing a round of charity golf.
But Joseph "Pepe" Daniele has found a unique way to help. On Saturday, he and others will host what they have labeled "Golf for Possibilities."
The event will benefit Planting Possibilities, a nonprofit charity working to provide employment, job skills training and fulfilling volunteer opportunities for adults with autism or other developmental disabilities.
"it is a program that brings great promise to those needing a bit of help," he said.
The Schererville father of three has two autistic children and, therefore, knows of the challenges facing the disabled.
"It's what we can do to help," he said. "Too often this aspect of life is ignored."
And so Pepe's group is sponsoring a golf outing at the Scherwood Golf Course. It begins with a 7 a.m. breakfast buffet, 18 holes of golf and then a lunch buffet. In other words, lots of exercise and lots of food.
Pepe knows what it is to face challenges. The Thornwood High graduate wanted to build his "dream restaurant" along U.S. 41 in Schererville. "If I had bought land there I could have only afforded to pave the parking lot," he told me. Instead, he bought land a block off U.S. 41 and built an Italian restaurant where the results speak to his success.
"I guess you can never say business is too good, but we have surpassed our expectations," he said. "We are pleased we have been accepted."
But then, it should be no surprise that Pepe has proven a success in Schererville. After supervisory training at Purdue Calumet he "dabbled with industry" for a few years. That gave way to the 1986 opening of a restaurant in Calumet City at 174th and Sibley, the first Pepino's.
After success there, he decided to return to Indiana, where he grew up. His mother operated Anne's Linens for years in Whiting, and his sister operates Debbie's, a clothing store, there. It appears success runs in the family.
This Saturday, Pepe hopes his success will follow on the charitable golf outing. "We have a chance to make a difference," he said.
A late summer tip: Take a road trip to Michigan City, and walk along Lake Michigan  in Washington Park. Visit the zoo there. Then enjoy Northwest Indiana's best hamburger at Swingbelly's just off U.S. 12. Top that off with one or more of the 20-plus flavors offered at Bubble's Ice Cream Parlor.
William Nangle is editor emeritus of The Times. The opinions are the writer's.