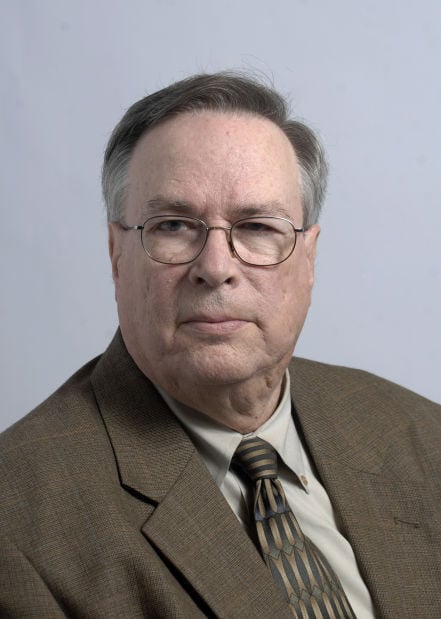 I visited the Buckley Homestead Park near Lowell recently. The occasion was the reunion of the extended Buckley family. All are descendents of Dennis and Catherine Buckley, original settlers on the land.
I have to confess my wife, Rita, is a Buckley descendent and enjoyed meeting her relation from near and far, including some relatives she had never met before.
The setting was great — a 746-acre park run by the Lake County Parks and Recreation Department.
The park provides a glimpse of farming life in the late 1800s and early 1900s. A trail takes visitors past the main house, barnyard, pioneer farm and a one-room schoolhouse.
Horse riders are frequent visitors, as are hundreds of families and schoolchildren each year.
Our visit was held in one of two picnic groves. Nice leafy trees, expansive lawn. Very restful.
Several ladies served as hostess, guiding the Buckley family on tours of the Buckley farm. For some, it brought memories of visiting the farm. Rita recalled that as a youngster she enjoyed several sleepovers in the main farm house.
The park is a gem that should be visited time and again.
But what about the shame? That lies with the Lake County Highway Department.
To reach the homestead, drivers are told follow the sign on Ind.2 pointing the way south on Hendricks Road.
This half mile road takes you to the visitor's center, the place to start a visit.
The problem is that Hendricks Road could be likened to a moonscape. What once was a series of chuckholes has been patched so often drivers encounter a series of sizeable bumps, challenging to miss. To me the road is a series of distracting and dangerous impediments.
It's shameful the highway department has allowed this road, the gateway to the park, to deteriorate to such a shameful condition.
I hope the Lake County Parks and Recreation Department and the Park Board are registering a loud complaint. This column serves as my complaint.
Maybe Gerry Scheub, county commissioner representing south Lake County, should take a jaunt down bumpy Hendricks Road. It might cause him to complain, too.
Bottom line: Hendricks Road must be resurfaced. After all, it is the entrance to a shining example of a historic homestead.
William Nangle is editor emeritus of The Times. The opinions are the writer's.