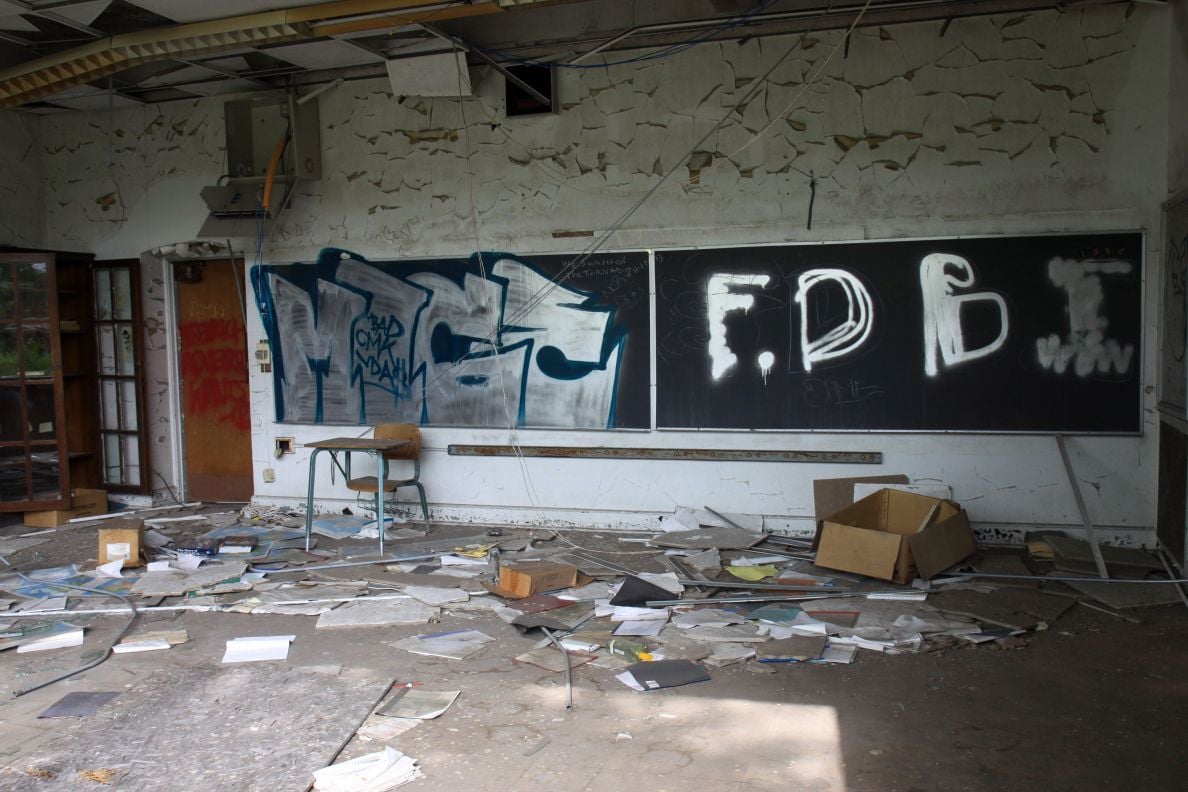 Most of us are aware of the dismal state in which the Gary Community School Corp. operates.
It still holds within its building portfolio 21 abandoned, shuttered, moldering schools to is 16 open facilities. It struggles to pay — or just flat-out hasn't paid — some of its key bills. Despite some gains in this regard during the past year, the embattled school district remains well under fiscal water.
And a recent State Board of Accounts audit revealed an operating deficit of $23.7 million and long-term debt of a whopping $92 million. Stated auditors reviewed the school district's finances from July 1, 2012, through June 30, 2014.
Those are just numbers to the casual observer, perhaps fiscal white noise without context. So let's give the numbers some context, with an eye on the $92 million in Gary schools' long-term debt, as reported by state auditors.
Gary's $92 million encumbrance is more than 13 times greater than Lake County government's $7 million total budget for unincorporated road repairs in 2015.
A mere 15 years ago, Crown Point public schools broke ground on what would become a new $64 million state-of-the-art high school building. The total cost of the immaculate building was $28 million less than Gary's reported long-term debt.
Lake County's arduous E-911 emergency dispatch consolidation, which is costing $20 million to build, is only about a fifth of the size of Gary schools' debt noted in the audit.
And the Gary School corporation's debt at the time of the audit was about $20 million greater than the school district's adopted overall 2013 operating budget. More recent budgets were not available on the state's consolidated financial data system, which is perhaps yet another shortcoming of the district in the realm of transparency.
Such comparisons are fiscally sickening, but they're stark and real.
It's this type of context that Gary school officials, state education officials and our entire region should consider when determining what to do next with the school system.
Making matters worse, state auditors found the school corporation failed to reconcile its operating bank account after June 2013 and that its payroll bank account had not been matched to paychecks issued since July 2012.
The audit also noted the accounts still had not been reconciled as of July 2 of this year, despite the district being notified of the discrepancy in early spring.
So much has been squandered by past mismanagement. So many opportunities have been lost to families and students who deserved so much more.
Long gone are the times when small, gradual and patient should define any response to the troubles of Gary's public schools.
With such drastic debt values, it's impossible to imagine anything short of a drastic response — a complete overhaul — is needed. How many more generations of students must suffer?