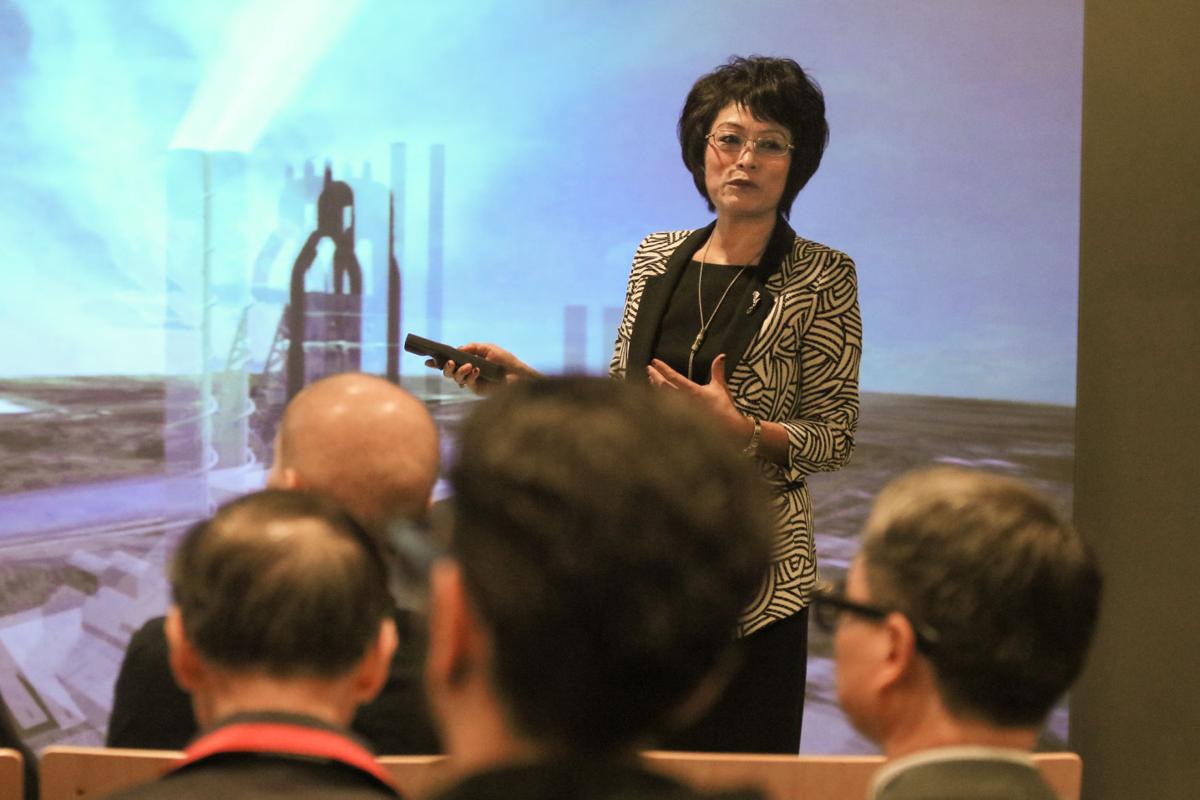 The federal government's machinery is in motion to investigate complaints of steel dumping, but it's moving so slowly that by the time a determination is finally made, much damage to the domestic steel industry has already been done.
Steel has long been king in Northwest Indiana, and Northwest Indiana has long been the king of the domestic steel industry, at least when it comes to production levels.
But the king is a lot weaker than he used to be.
Steel imports have hit a three-decade high, and it's not because the domestic industry isn't competitive. It's because not everyone is playing fair.
On Oct. 1, the U.S. International Trade Commission determined a flood of $1.9 billion in imports from seven foreign countries is damaging the domestic steel industry. Well, duh.
But that just set the wheels in motion for an additional lengthy investigation of alleged steel dumping by Australia, Brazil, Japan, the Netherlands, Turkey and the United Kingdom. The ITC will also look at whether Brazil, Korea and Turkey illegally subsidized exports sent to the United States.
The final result could be countervailing and antidumping tariffs imposed against steel from those countries.
The ITC similarly ruled that $1.2 billion worth of cold-rolled imports — 9.3 percent of the market — was unfairly subsidized.
But the wheels of the federal trade machinery turn with excruciating slowness. A preliminary ruling on countervailing duties against hot-rolled imports is expected by Nov. 4, and a preliminary antidumping ruling is expected by Jan. 18.
Meanwhile, domestic steelmakers and their work force are suffering. Steelmakers said they've laid off workers and idled facilities, including East Chicago Tin and Indiana Harbor Long Carbon, primarily because those imports caused prices to drop 50 percent since 2008.
Roy Berlin, president of Hammond-based Berlin Metals, is pointing a finger toward China. Demand for steel has dropped there, but production hasn't. That excess steel is flooding foreign markets.
The U.S. steel industry has been battered by imports before. Anyone who lived here in the 1980s will remember that. 
"Back to the Future II" predicted a Chicago Cubs World Series in 2015, and we're more than OK with that. But we don't need or want the steel industry to suffer the way it did in the 1980s, when that movie was made.
"The wave of imports in this country here has been huge," Berlin said. "I've been in this business for 30 years. I've never a percent of market share this high. The percent of market penetration is huge. It's a problem."
The federal government is working on this, but its trade regulation bureaucracy could use additional speed. We should keep that in mind as the new trade treaty goes through the process.
Catch the latest in Opinion
Get opinion pieces, letters and editorials sent directly to your inbox weekly!