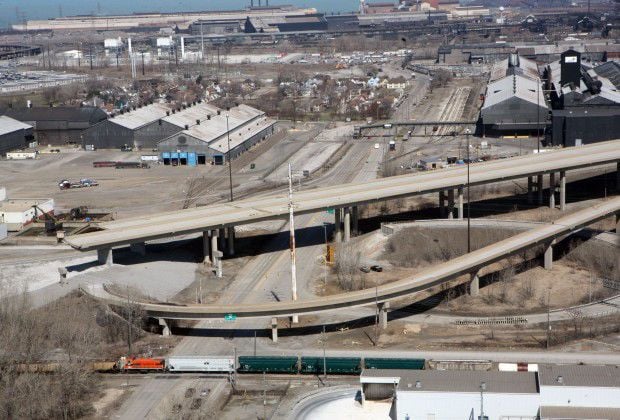 Finally, two and a half years after the Cline Avenue Bridge was deemed unsafe and shut down, an agreement has been reached on a replacement.
What a long, strange trip it's been — and it isn't over yet.
Those twists and turns include Indiana Gov. Mitch Daniels' promise to replace the bridge, followed by the Indiana Department of Transportation's plan to make the cumbersome detour, using surface streets, permanent. The odd history of this bridge replacement process also includes an agreement, later rescinded, for Ameristar Casino to pay a portion of the cost of the bridge. Ameristar's attendance dropped and revenues suffered in the year after the bridge closure, though they have improved somewhat since then.
The latest development is this week's announcement by East Chicago Mayor Anthony Copeland and Daniels that an agreement was reached with a consortium that will build a new bridge in exchange for the right to collect tolls on that bridge.
Replacing a bridge that was free with a bridge that charges a toll isn't the best possible solution, but at least it's a solution that provides a fast connection between Chicago and Northwest Indiana.
"A new Cline Avenue bridge will result in additional construction jobs and related employment while enhancing transportation in East Chicago," Copeland said in a statement Wednesday.
Copeland signed the agreement with United Bridge Partners, formed by the Figg Bridge Cos., the day after the City Council gave him permission to do so.
Copeland deserves credit for making this agreement happen.
As part of the deal, East Chicago will get 10 cents per vehicle, according to INDOT.
Demolition of the closed bridge already has begun and is expected to be completed by the end of the year. There's no word yet on when construction of the new bridge will start or when it will be finished.
We're glad to see the agreement on the Cline Avenue Bridge, but we'll be happier when the completed bridge opens and traffic can once again flow freely between Chicago and Northwest Indiana.